This post contains sponsored content and affiliate links. I am a member of the World Market Tribe.
I LOVE watching The Academy Awards. Even in years when I've seen very few of the movies nominated, I love to see the gorgeous dresses, the glitz and glam, and just the fun spectacle of the show. I'm especially loving watching the Oscars with my girls, who are very opinionated when it comes to dresses and who should win! I decided that we should do something special and fun for the Oscars, and with the help of World Market, I created an Oscar Party Snack Bar for us to enjoy.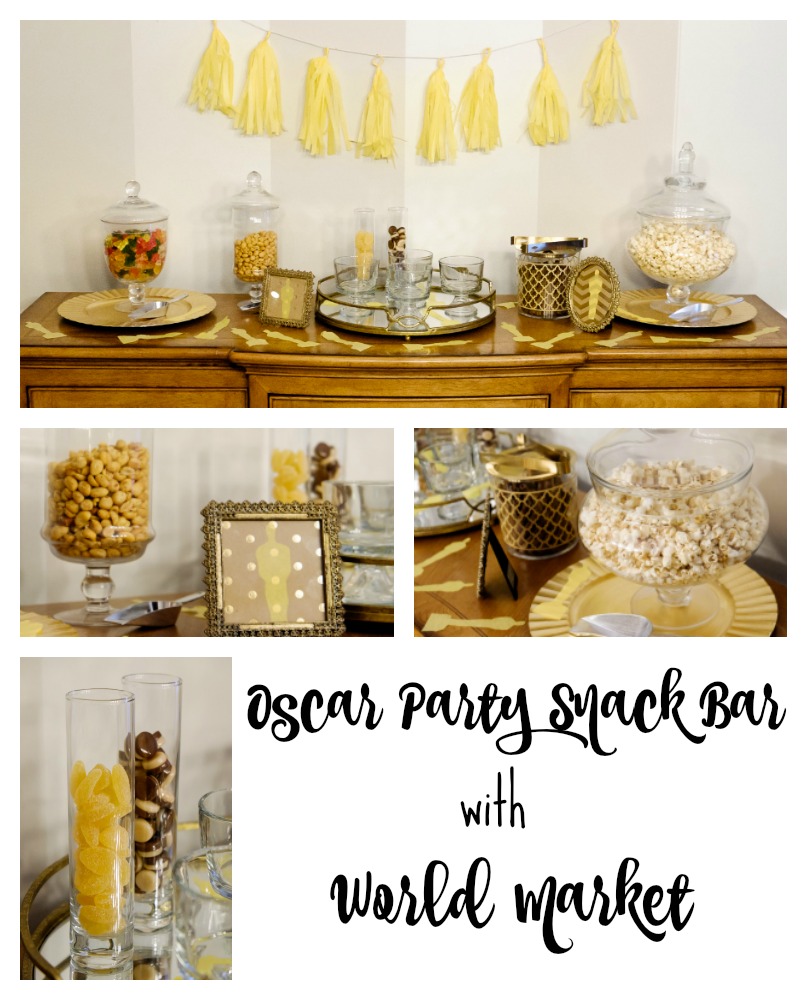 World Market has such an awesome selection of glassware and apothecary jars that are perfect for entertaining. I wanted a lot of gold, too, because you can't have an Oscar Party without it, and World Market delivered in a big way. I fell in love with the Gold Mirrored Tabletop Tray and decided to use it as the center of my snack bar. The Round Apothecary Jar, Small Round Apothecary Jar, and 12″ Apothecary Jar balanced out my snack bar. The Gold Fluted Chargers were a fun addition to place under the jars. And, of course, we needed a way to scoop out the snacks, and the Aluminum Scoop Set was the perfect choice. These entertaining essentials are classic.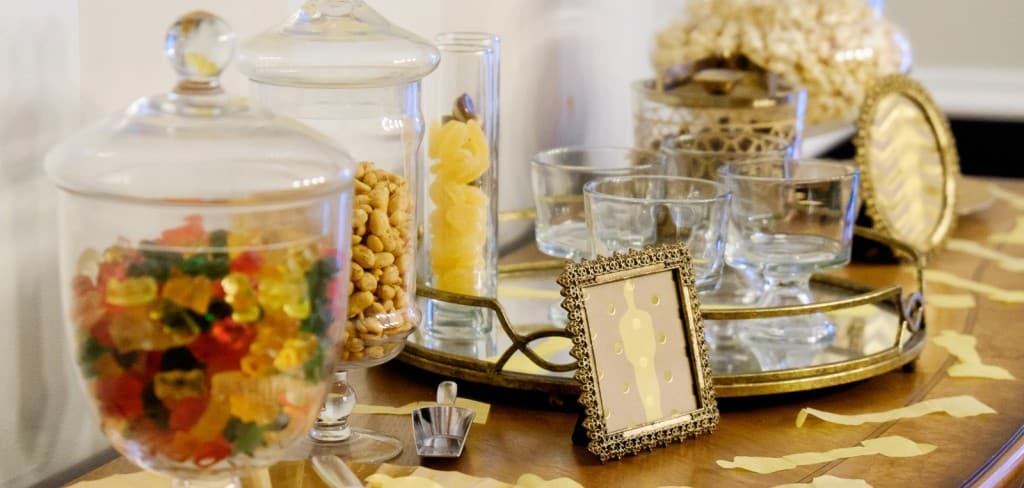 We wanted a lot of snacks, and the Cylinder Bud Vases were a fun way to put smaller amounts in, and we could just shake out a couple of pieces into our Individual Trifle Bowls. These bowls are great for small hands, but also such an easy bowl to carry around at a party.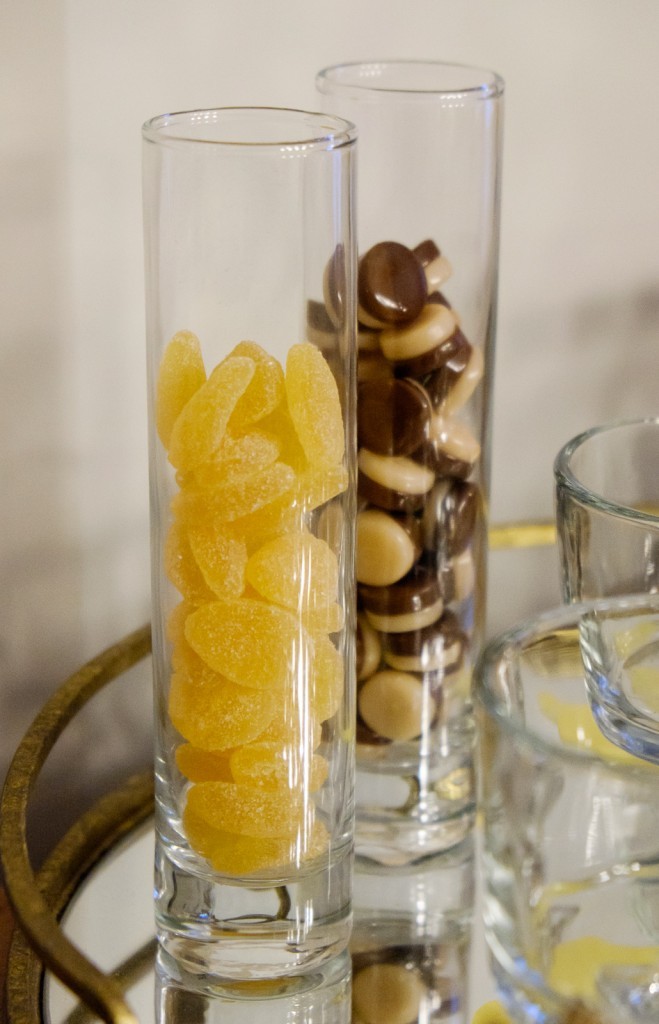 I came across the Gold Winter Soiree Ice Bucket as I was wandering the store, and it was absolutely perfect for my snack bar.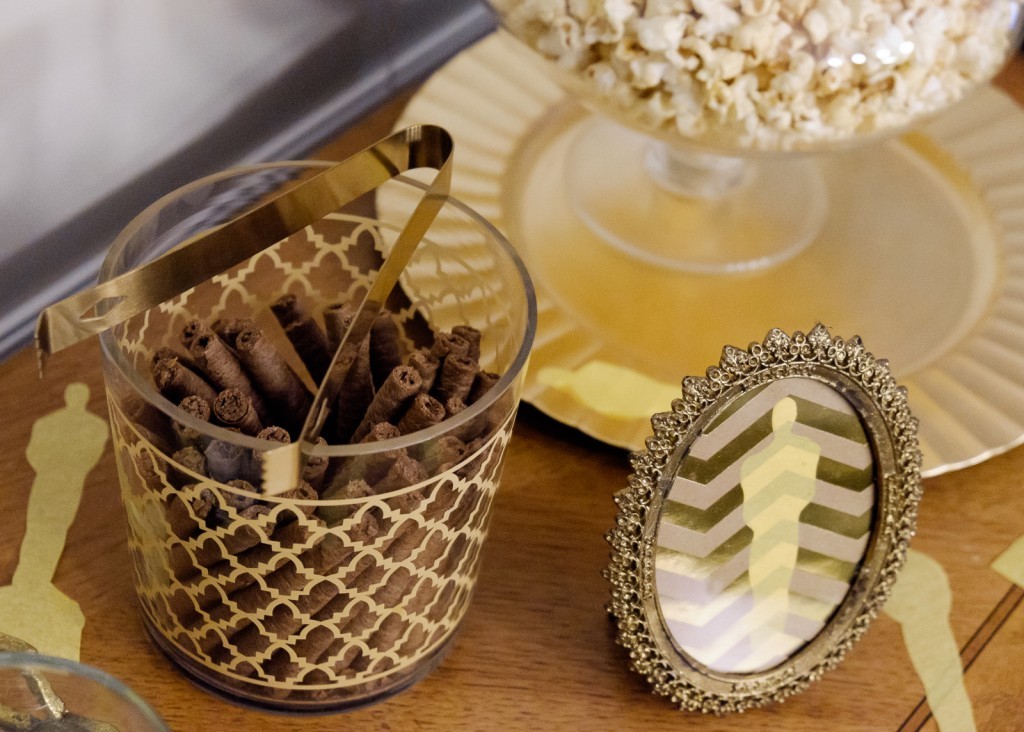 I think we had the most fun picking out what snacks we were going to eat. World Market has the best selection of candy and snacks, so our biggest problem was limiting ourselves! The girls love Haribo Gold Bears, so those were an easy choice.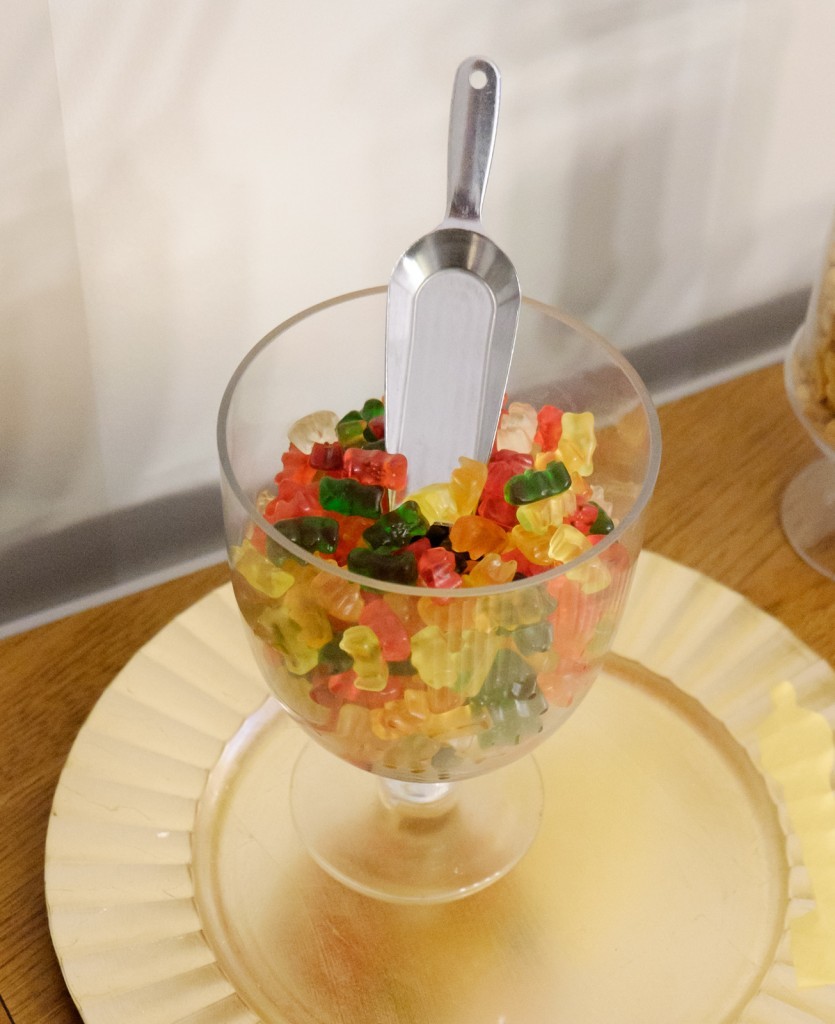 Scott loves his spicy snacks, so we bought Chili-Lemon Peanuts for him to munch on.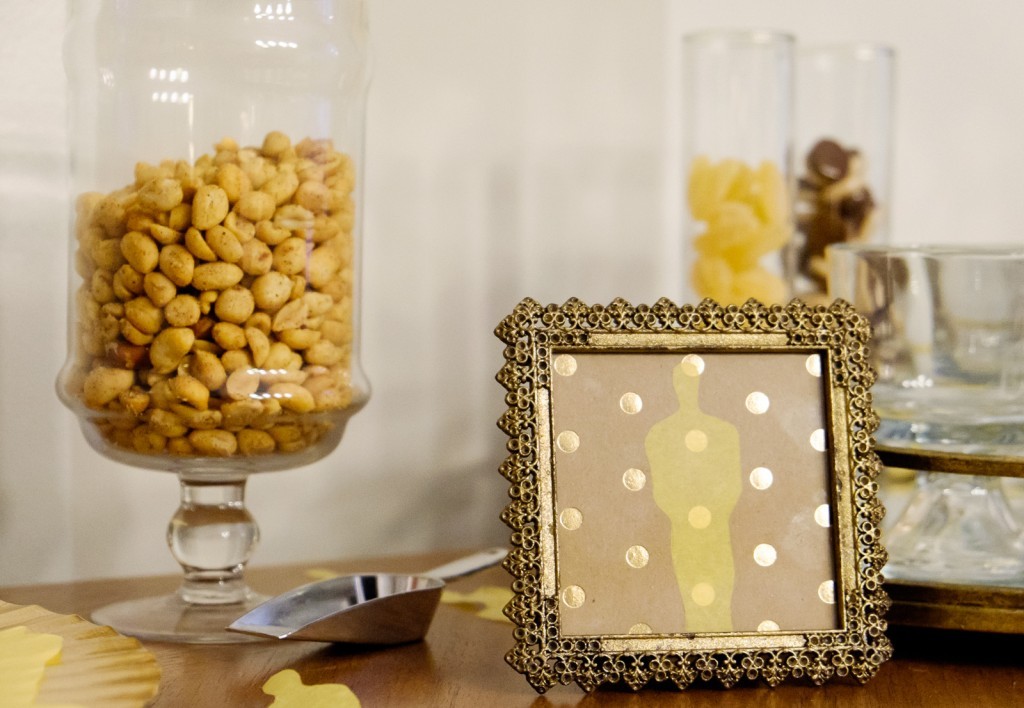 Of course we needed popcorn! World Market Kettle Corn is our favorite. Love that sweet and salty crunch!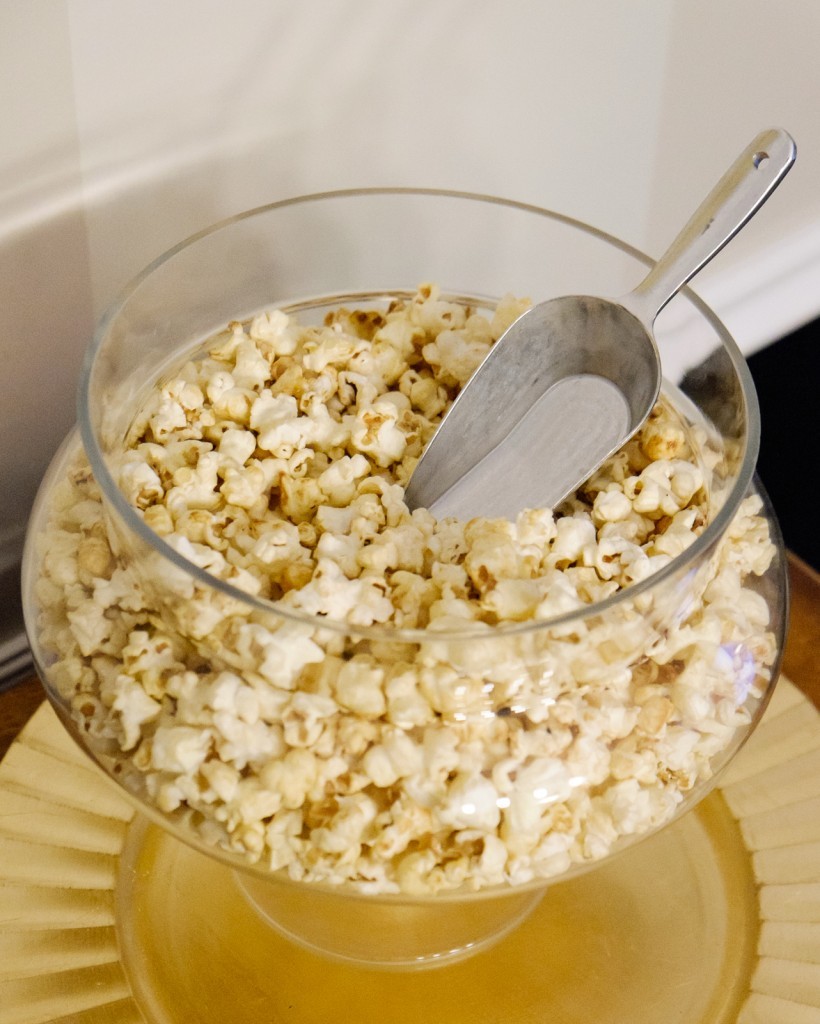 We finished off our snacks with Rolled Chocolate Orange Wafers, Haribo Ginger-Lemon Gummies, and Kopiko Cappuccino Candy.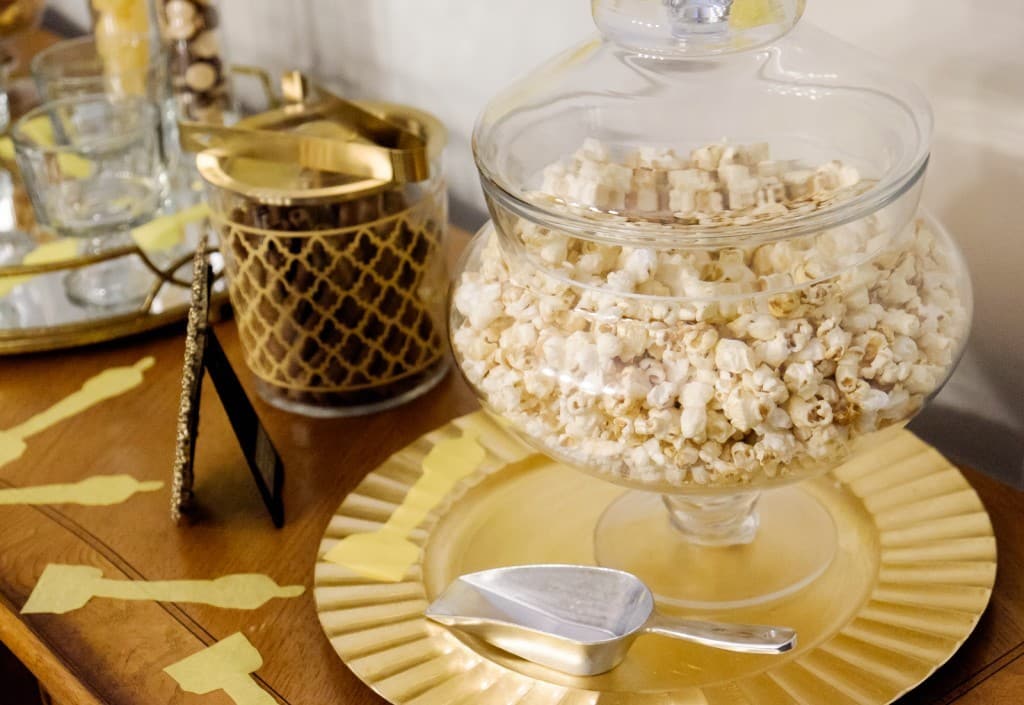 Decorations are always a must, and World Market's tissue paper selection makes it easy to create your own. We started with a tissue paper tassel garland.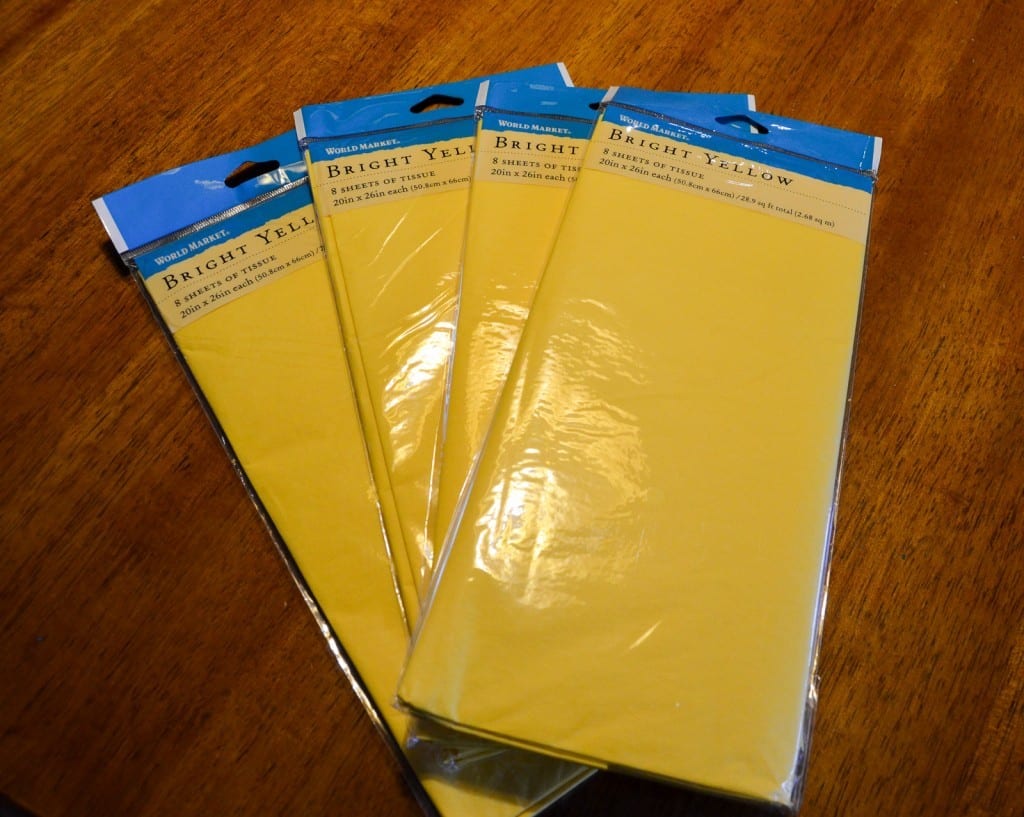 Take one sheet out. Fold it in half from top to bottom, and then twice from left to right.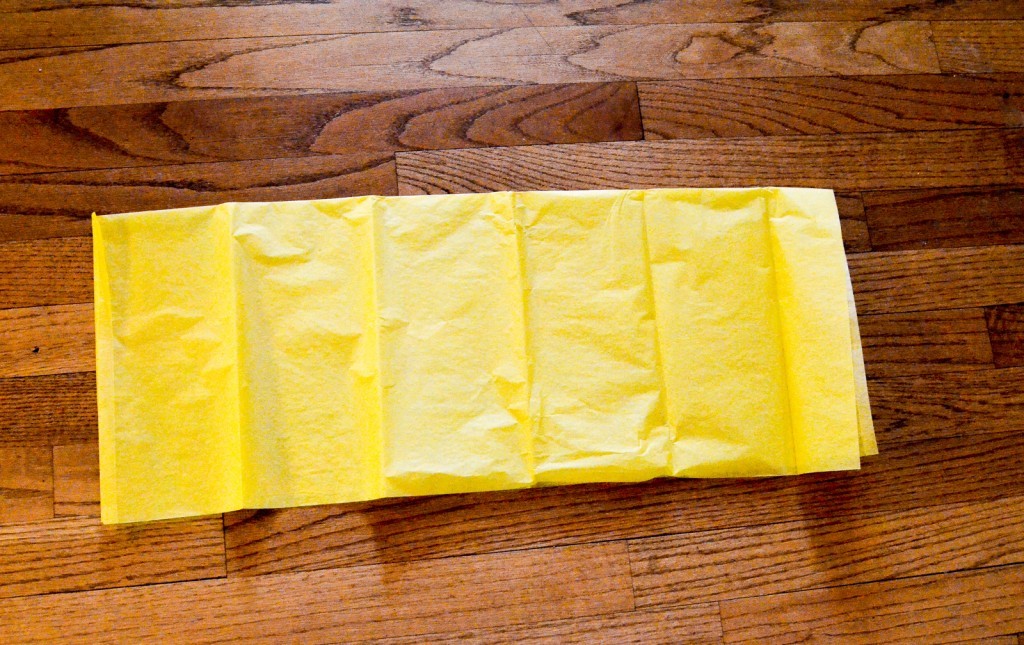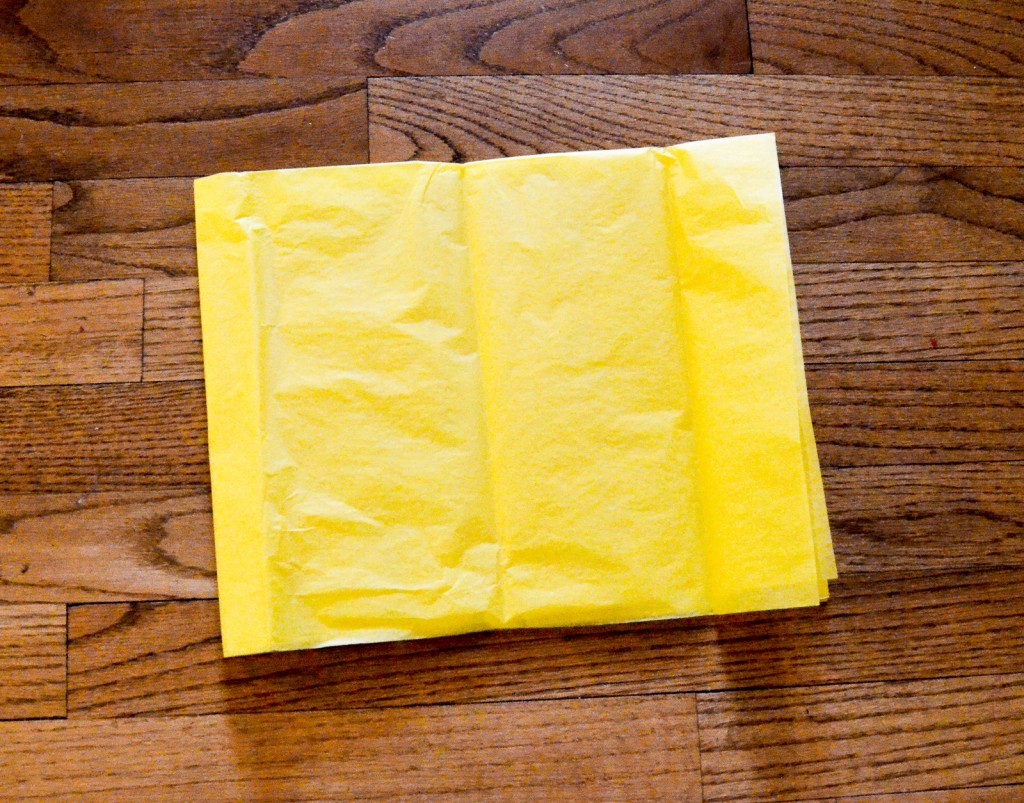 Have the folded side on top, and cut the fringe from the bottom, stopping about 1-1.5 inches from the top.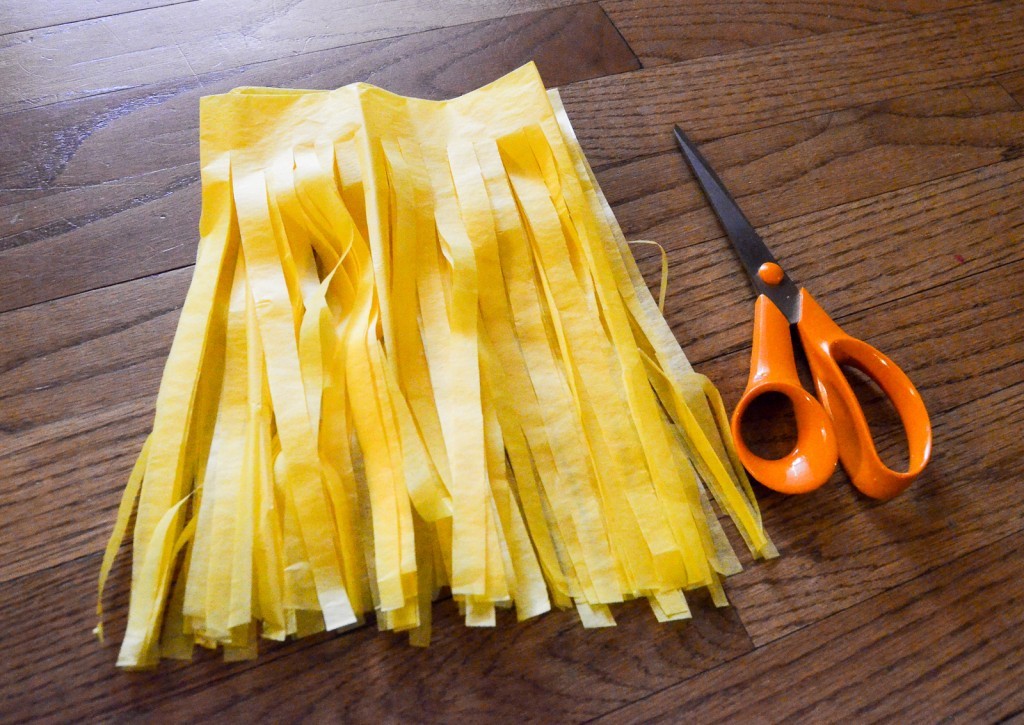 Open up the paper and cut it in half.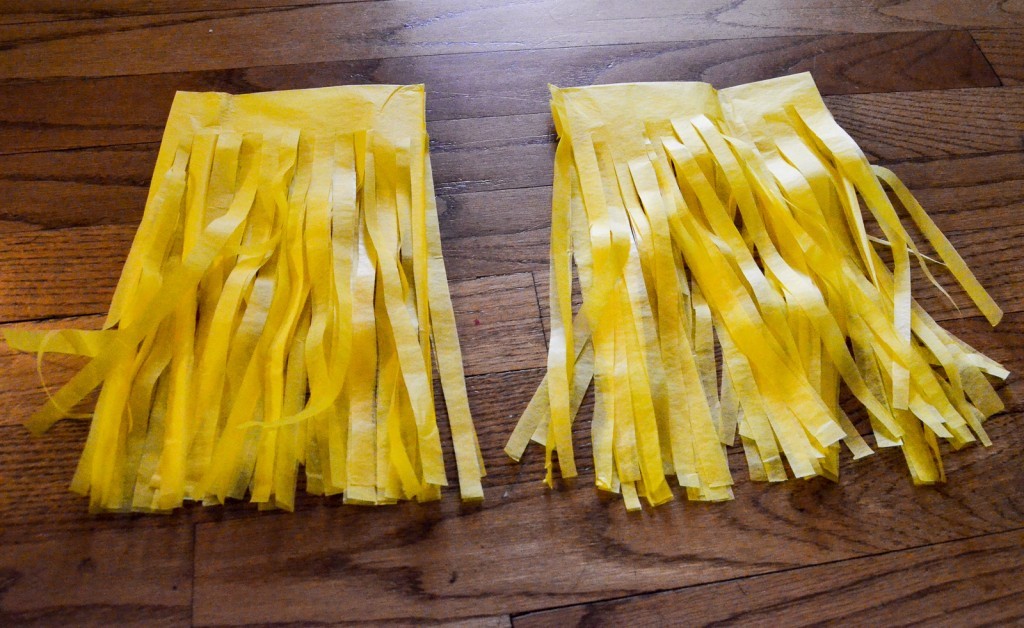 Open each of those pieces and cut them in half again. You will end up with four pieces.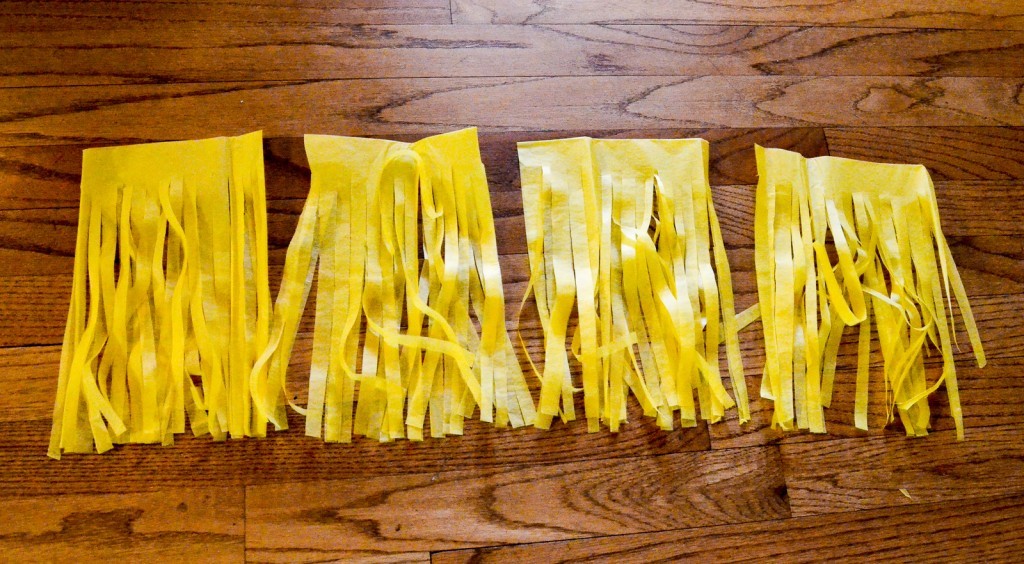 Open up one of the tassels. Roll the middle and then twist it into a loop.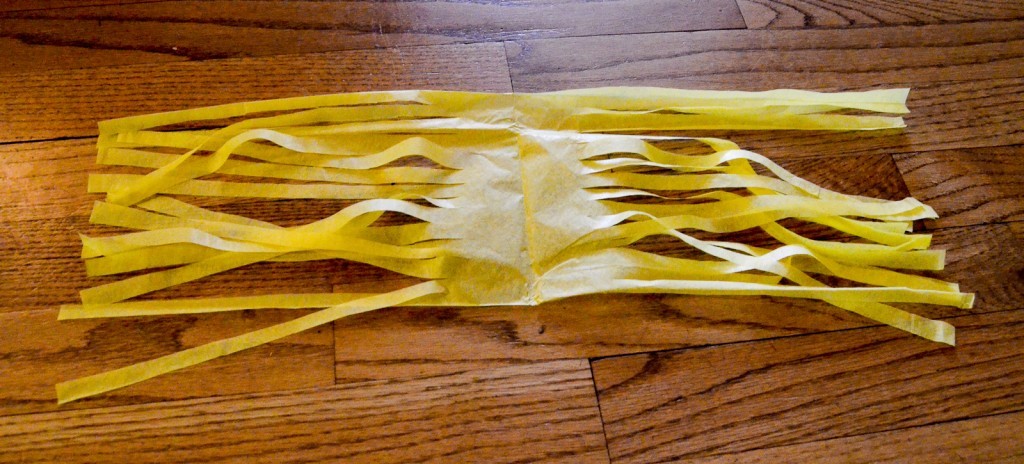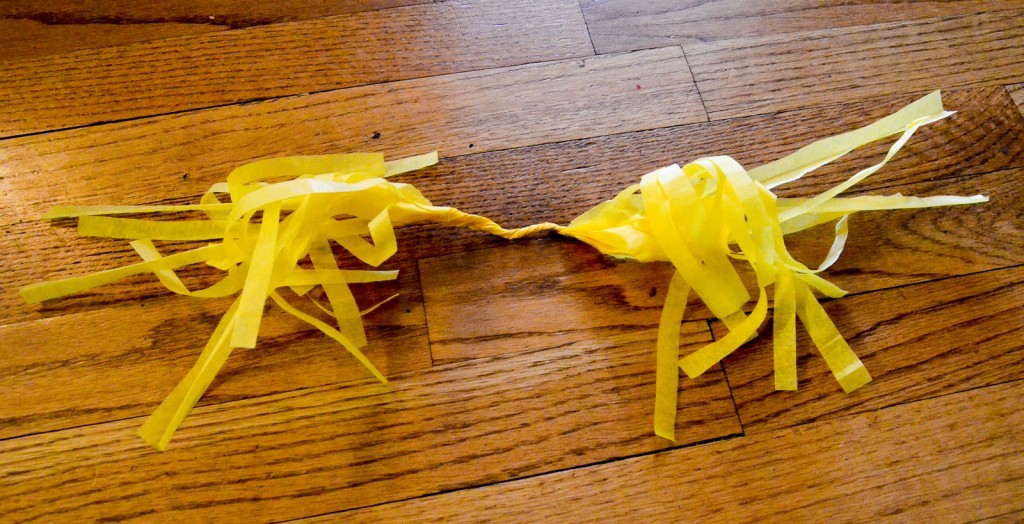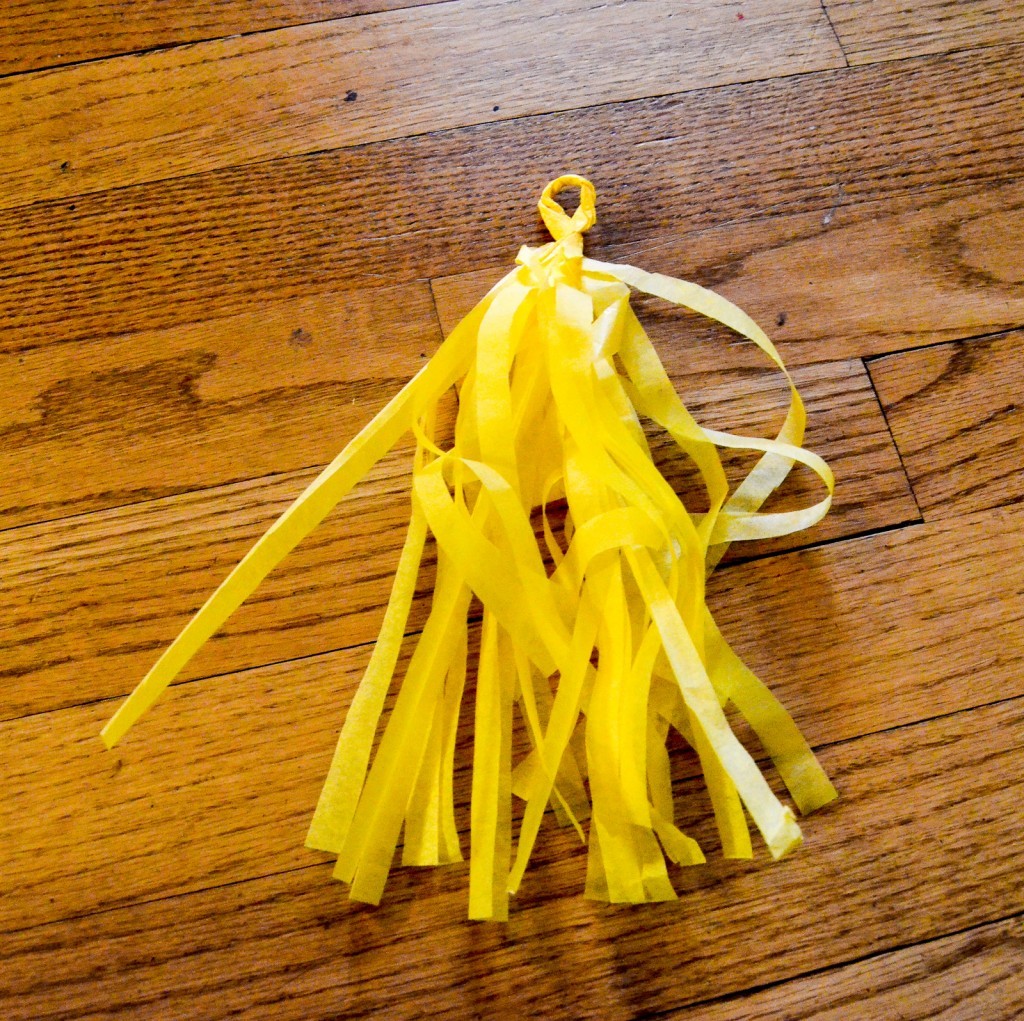 Repeat these steps until you have as many tassels as you want for your garland. Take a piece of string/twine, and tie a knot around each loop to hold the tassel in place. Tissue paper tassel garland is a super easy and fun decoration to make, especially if you have little girls to do the rolling and twisting for you! It's easy to trim your tassels once they're hanging, too, so that you get an even look.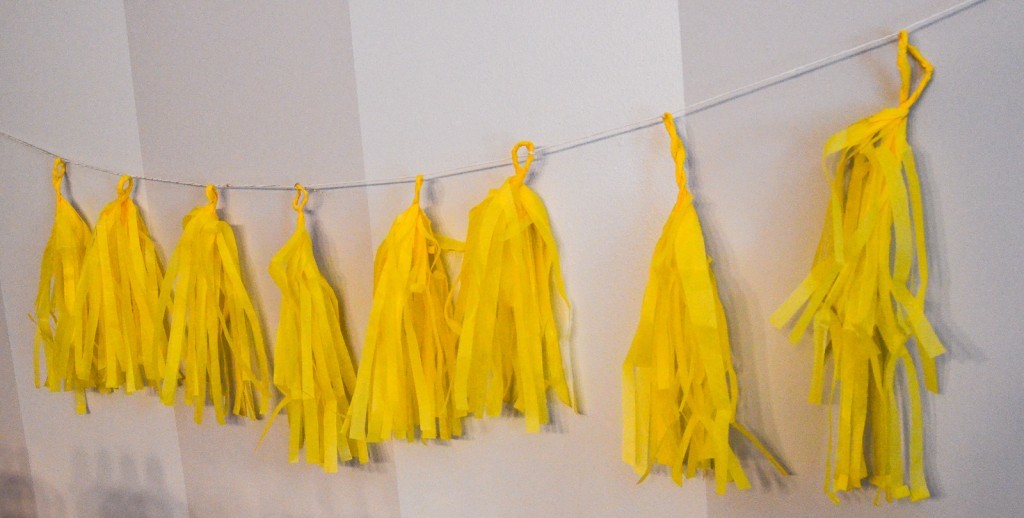 We needed some Oscar statues to complete our decor. I went online and did a basic search for "Oscar statue" and printed out a picture with a clear outline. I placed a piece of paper on top of the printout and traced it. That gave me an Oscar statue template to use. I traced it again onto a heavier card so that it was sturdier.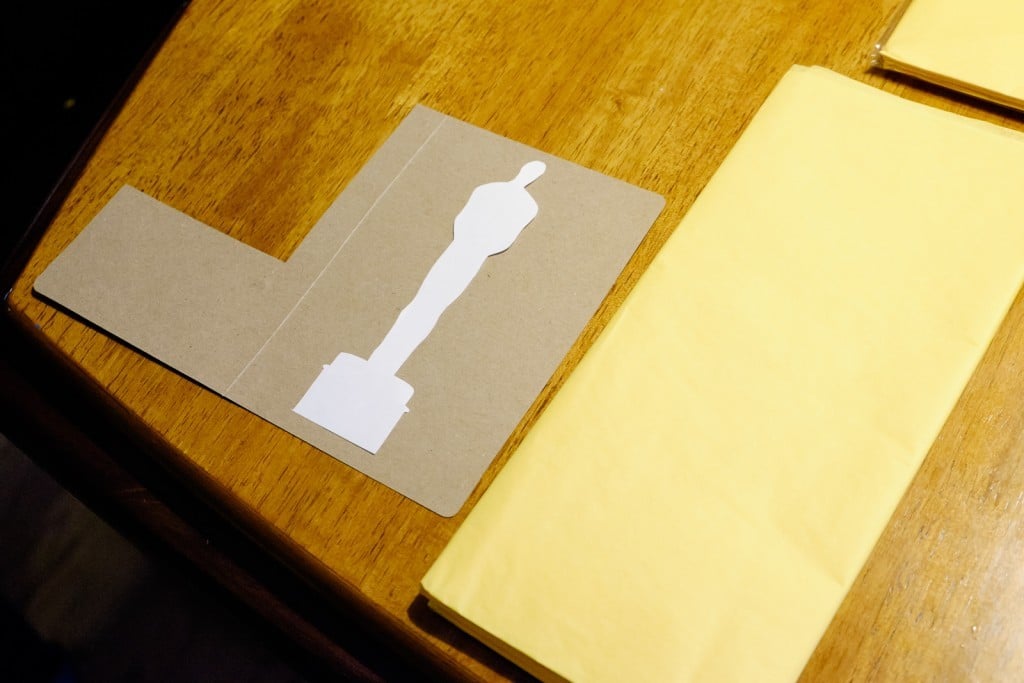 I took some more tissue paper and traced the statue onto it. I kept it folded so that I was cutting out multiple statues at once.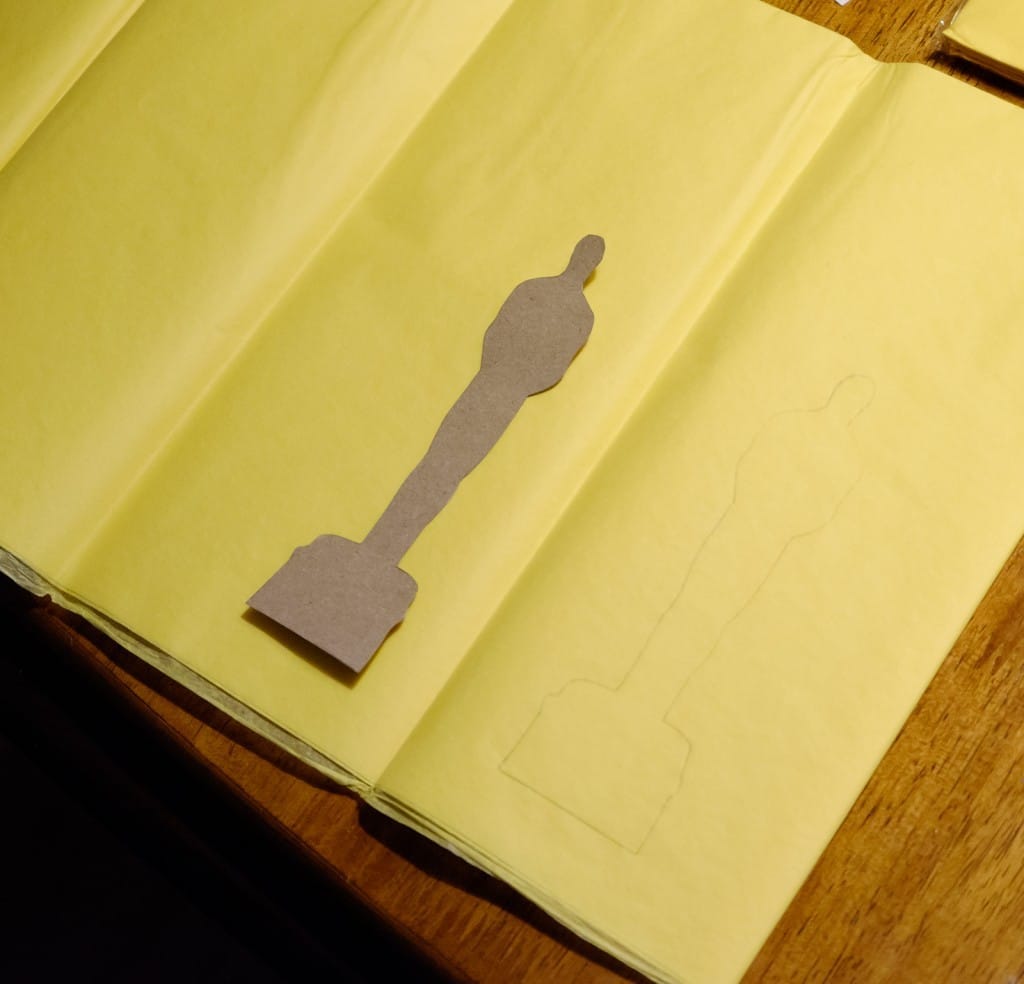 We used the statues in multiple ways. Some of them were placed on the snack bar for decorations. Two of them were used in frame decorations. I found some pretty gold picture frames in World Market's frame section, along with Gold Foil Notecards, and thought they'd add that little bit extra to our snack bar.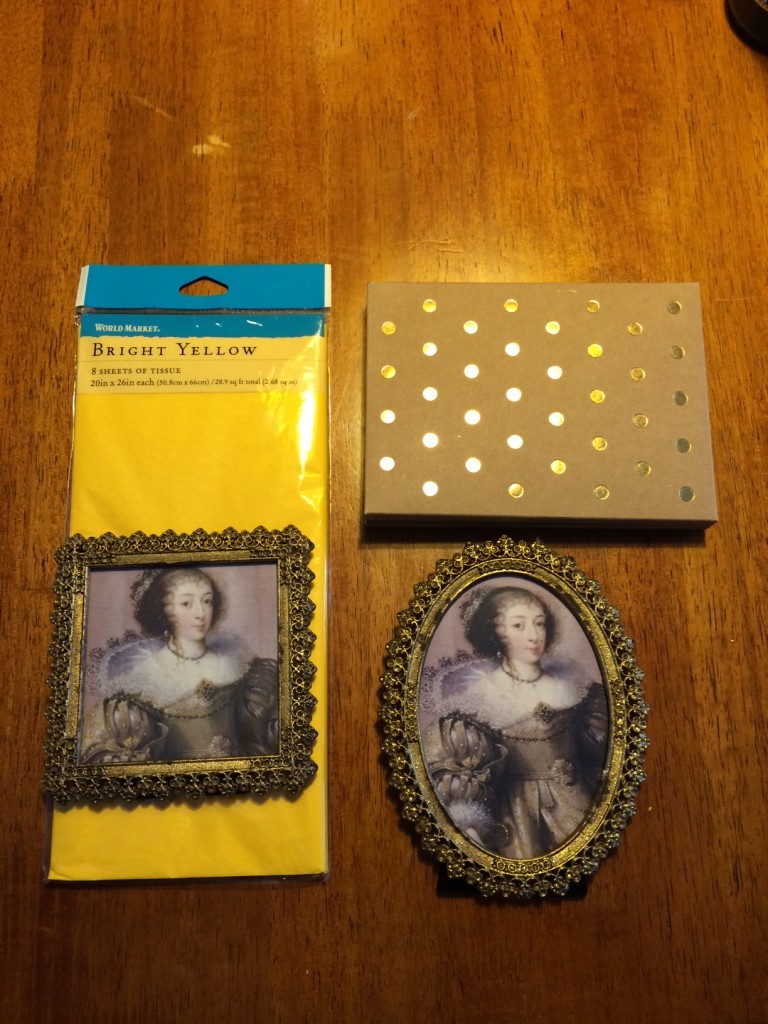 I took off the back of the frame and traced it onto the front of a card. I cut out the frame's shape, added a statue, and closed the whole thing up.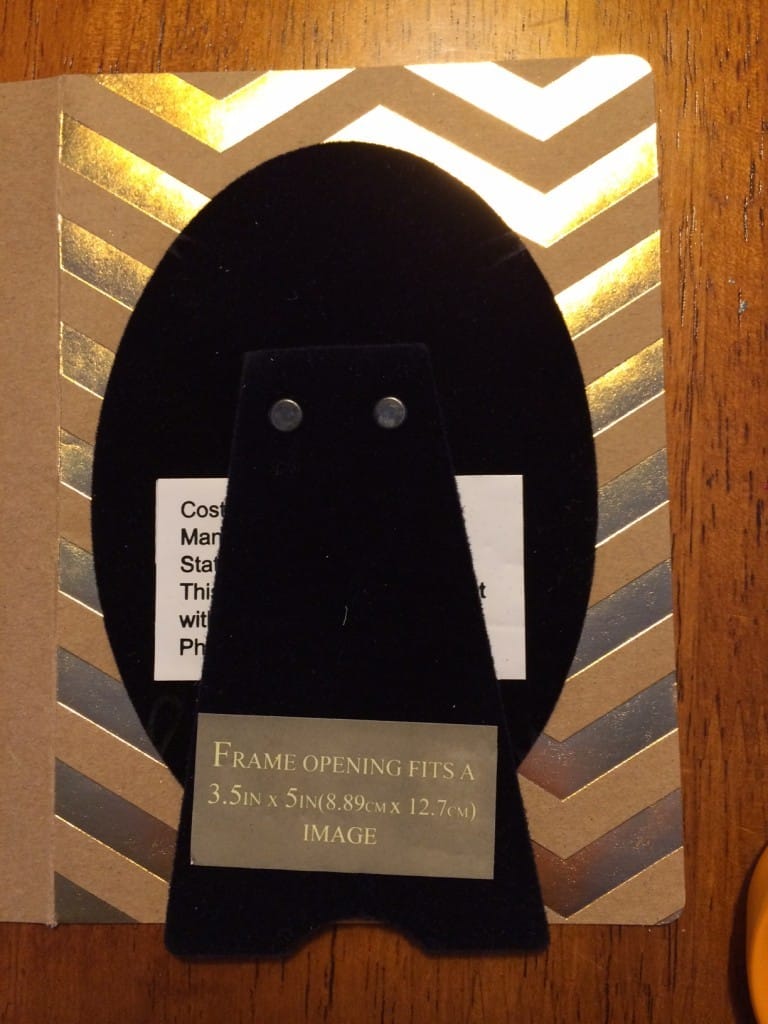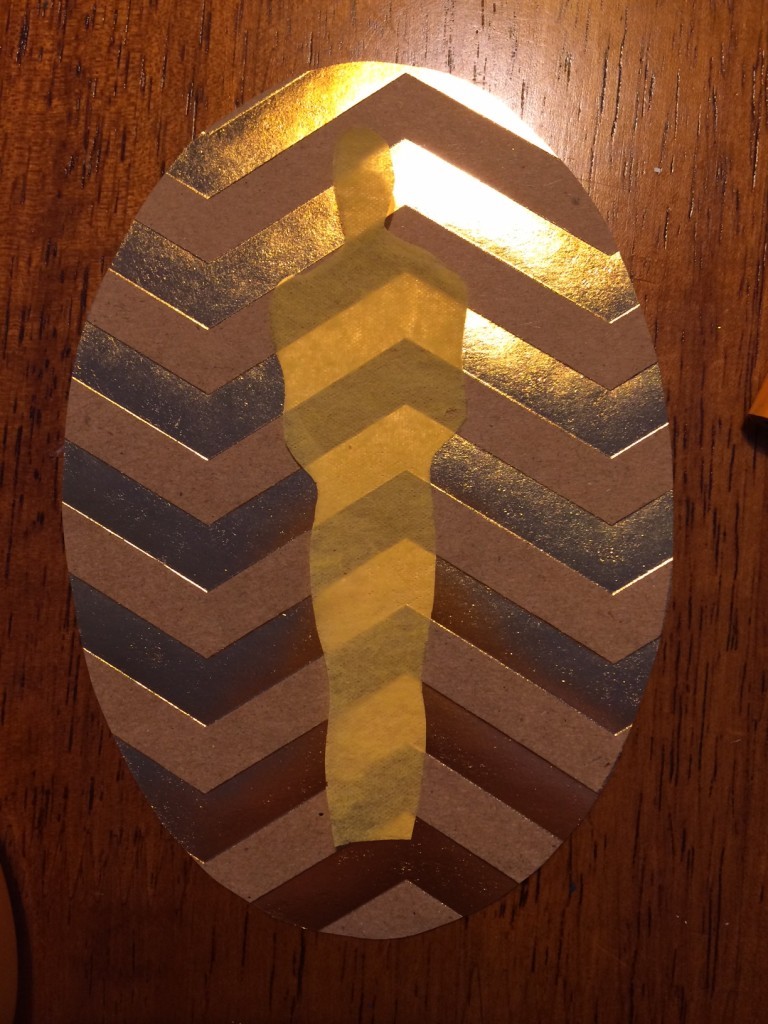 And, finally, because we are a family of girls, we needed that final bit of fun in the form of a hair accessory! If you haven't checked out World Market's accessories, you're really missing out. We found a lovely Gold Beaded Headband that was declared to be absolutely necessary for an Oscar Party. We already had a bunch of statues to play with, so we took a handful and tied them around the headband with some extra strips of tissue paper for a fun Oscar statue headband. We kept it fanned out for a "fascinator" look.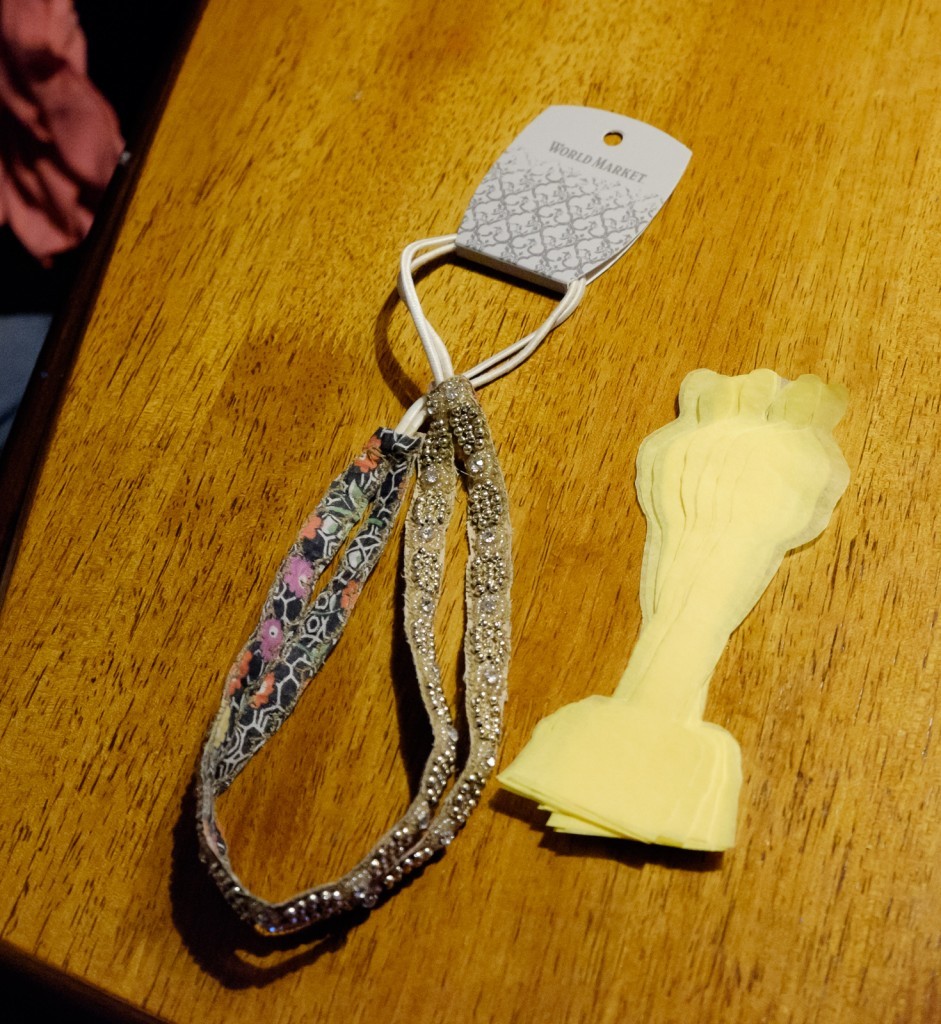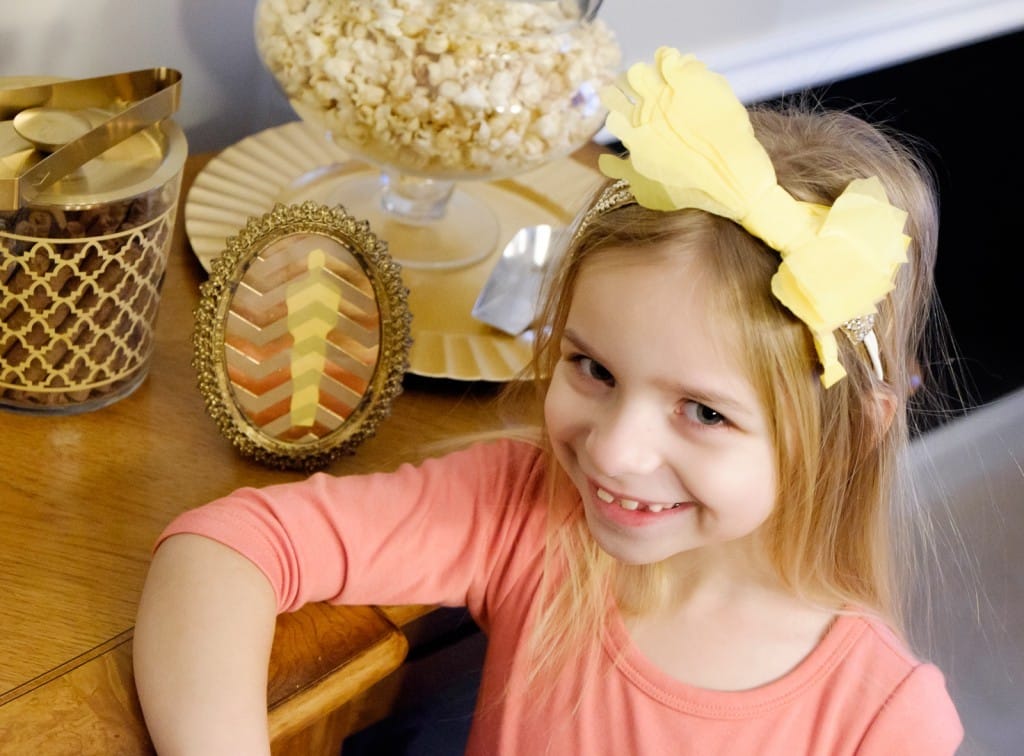 We had such a good time setting up our Oscar Party Snack Bar, but even more fun eating from it!