You know I love my swaps, and I wanted to share this recent Curses Cross Stitch Hoop Art I made for a fun one I participated in.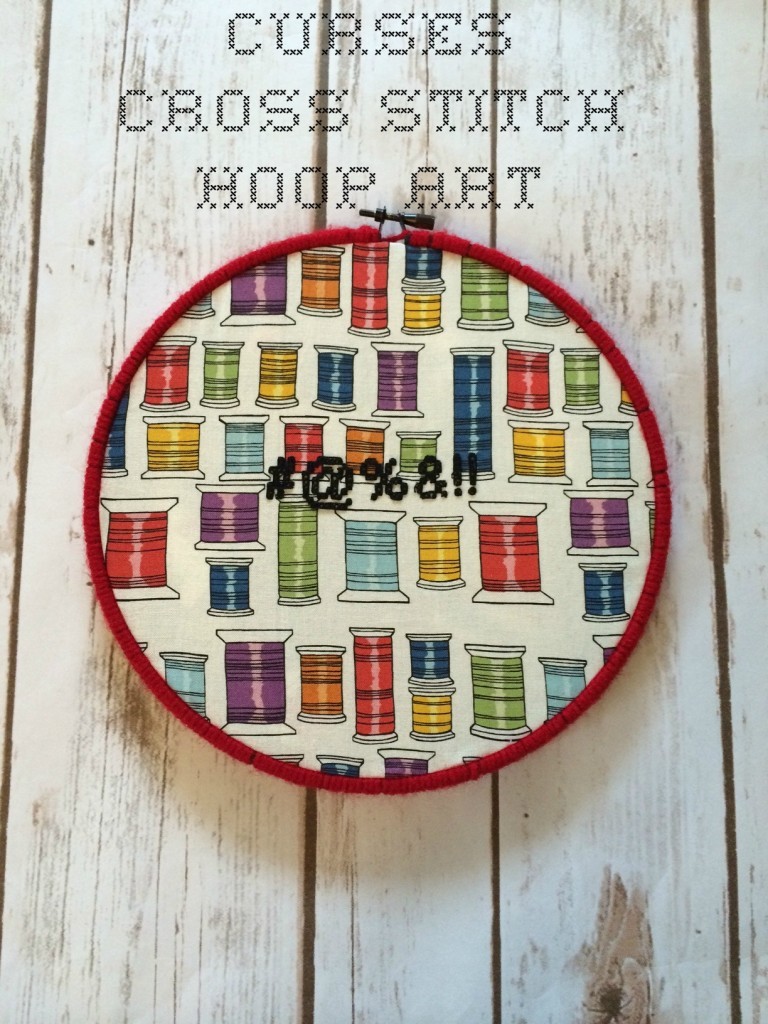 This was a ton of fun to stitch up. The pattern is Curses by Subversive Cross Stitch. I used waste canvas on top of the fabric to give me my grid. Once I had the pattern stitched, I also did back-stitching around everything to make it stand out more.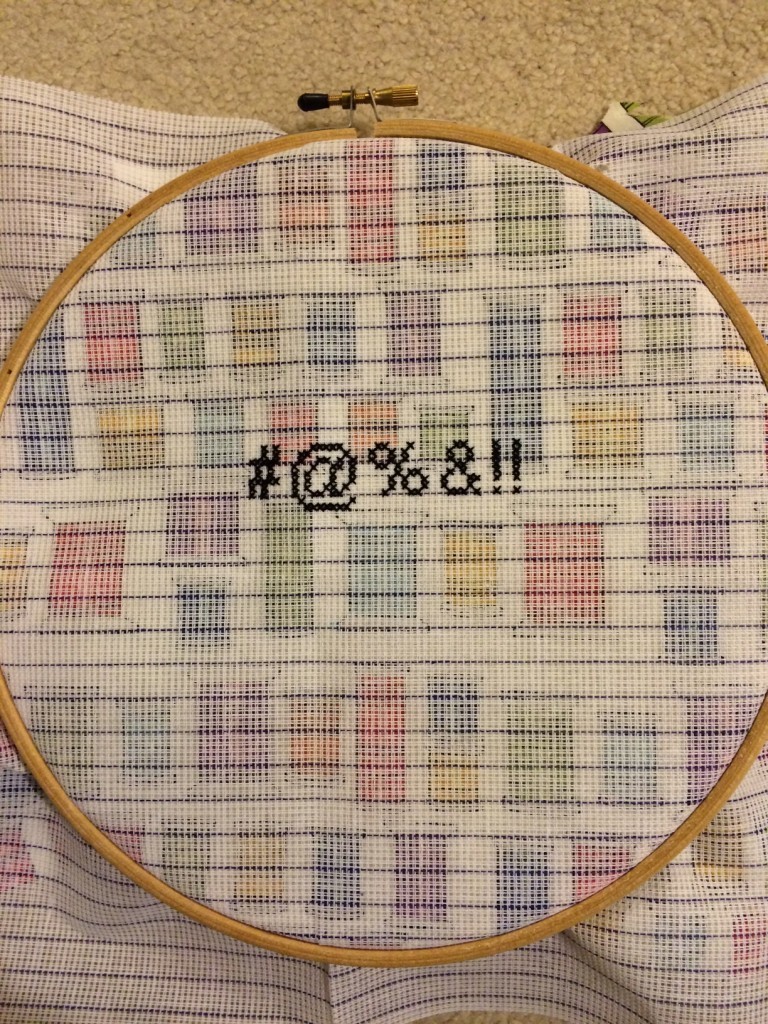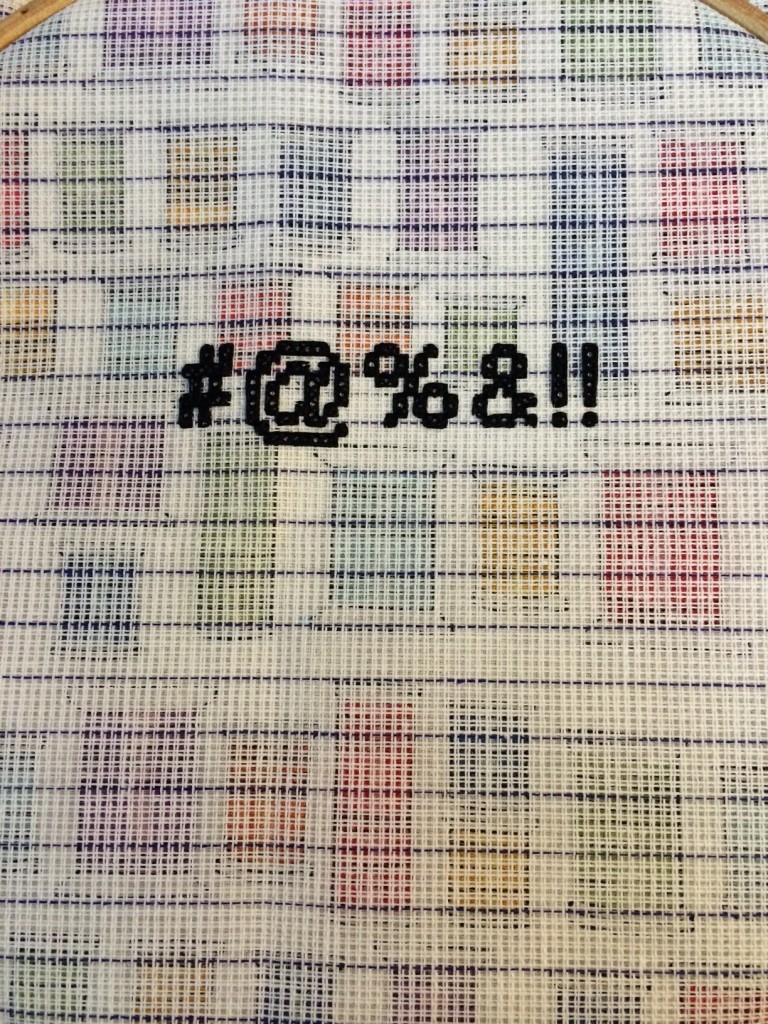 Once I was finished stitching, I just removed the waste canvas (you basically just pull the strings). I wrapped my hoop in yarn and secured the back.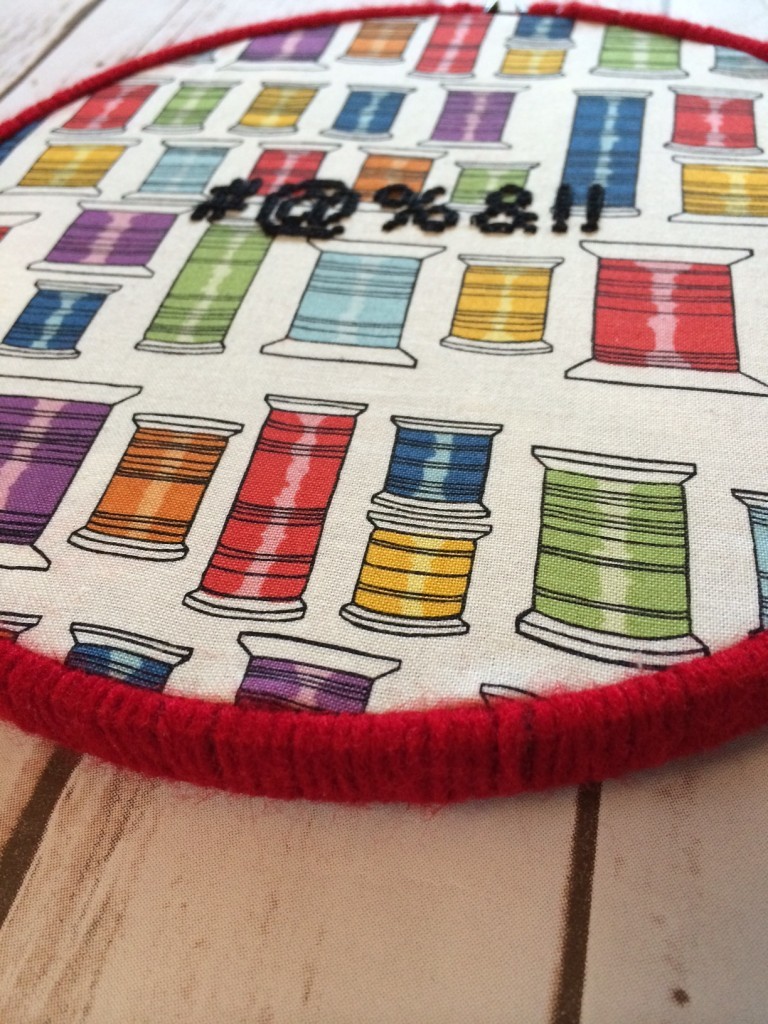 I had a ton of fun with this one. I hope my partner likes it!