I don't go all out for Valentine's Day like I do for other holidays, but that doesn't mean that I don't enjoy decorating for it. I decided that we needed to do a bit more this year and as I was rummaging through my craft room for ideas, I came across some Valentine's fabric that I had bought a couple of years ago but never used. It was the perfect base for some Easy Valentine's Day Hoop Art. And when I say easy, I mean it'll take you under fifteen minutes to make a fun collection of hoops.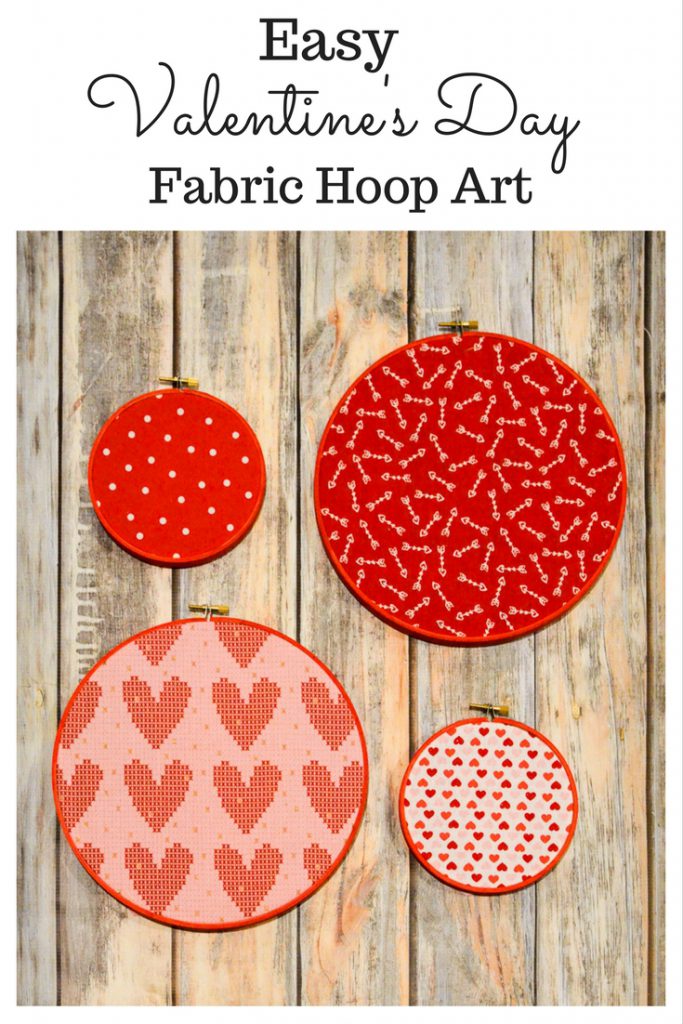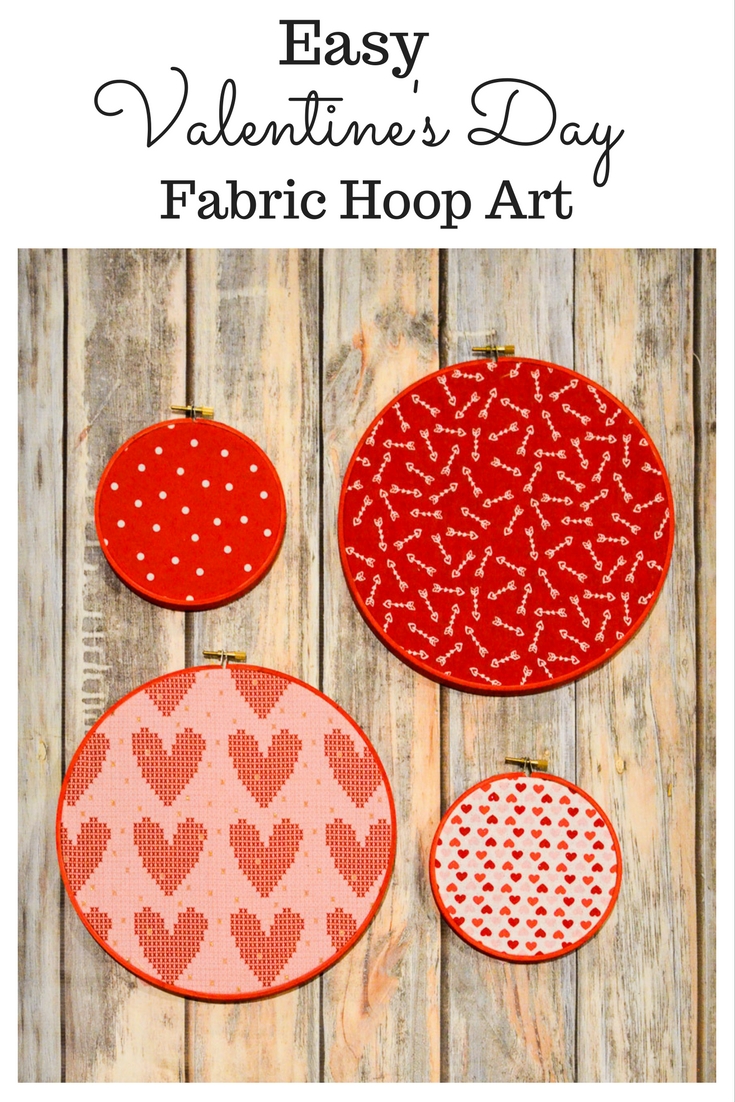 Supplies:
embroidery hoops
Valentine's Day fabric (I love looking through the remnant bins!)
red paint
paint brush
scissors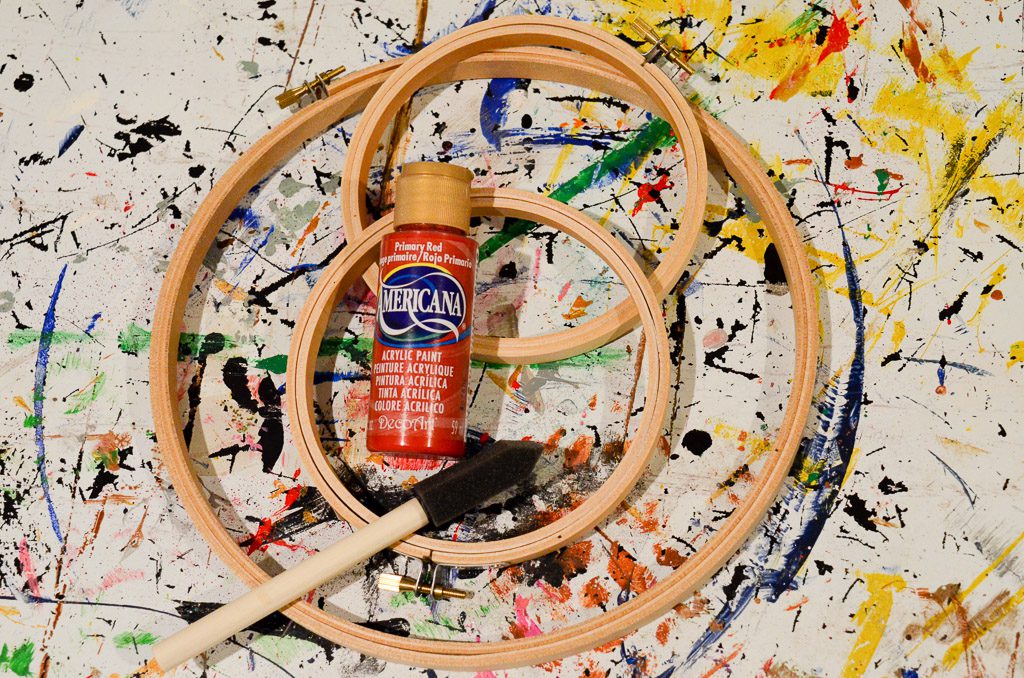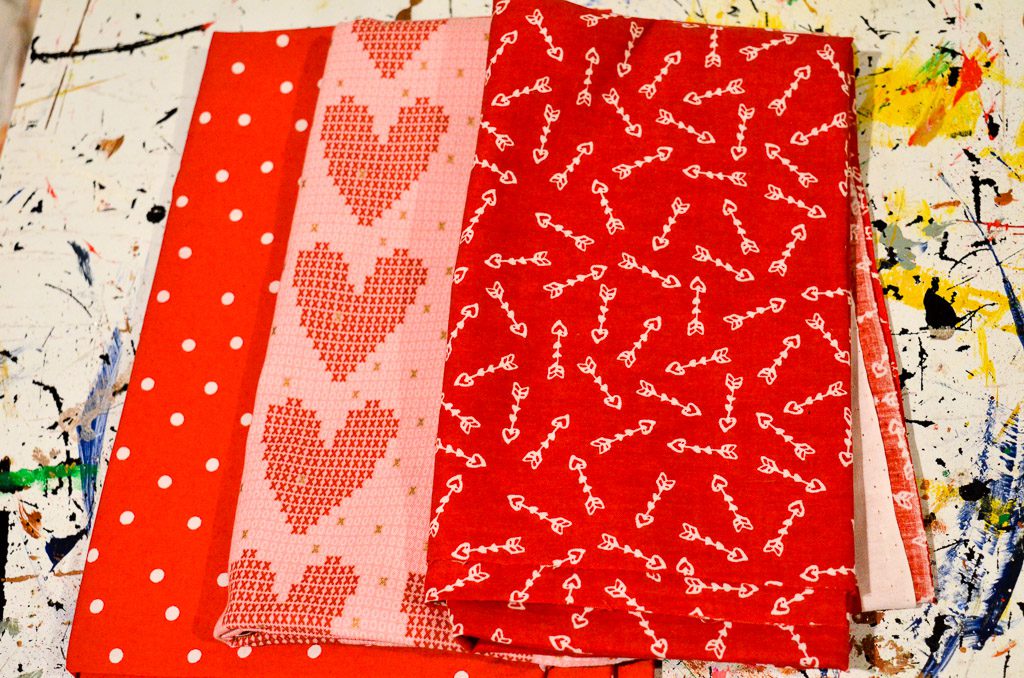 Paint the outside hoops red. I painted the front and side–just what would show.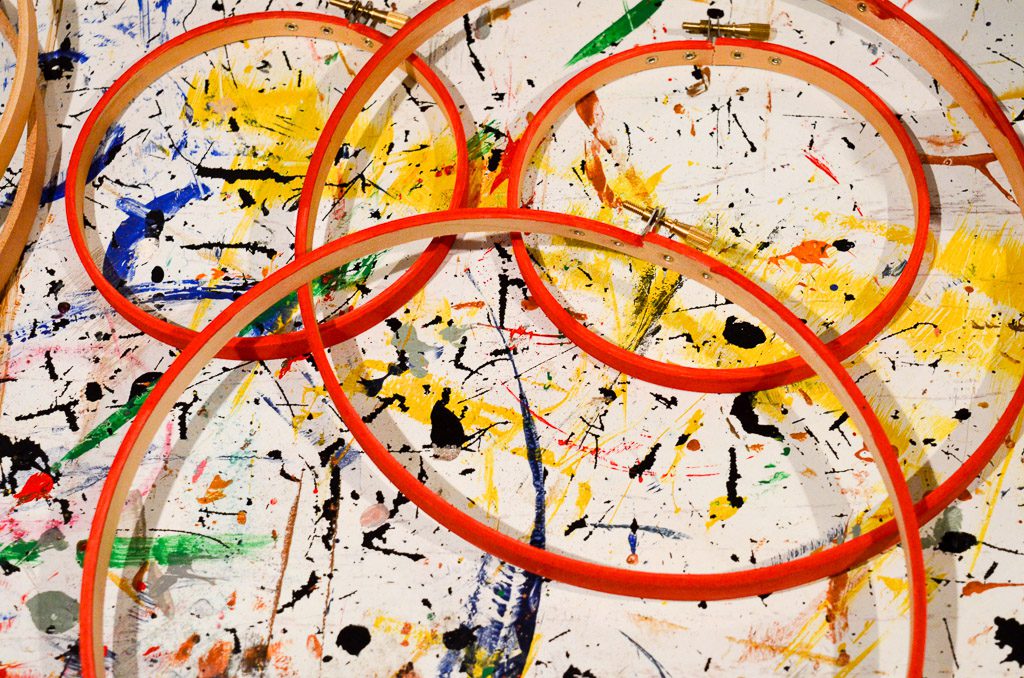 When the paint is dry (it didn't take long at all!), pop your fabric into the hoop and tighten the screw. I simply trimmed the back of the fabric. Nothing fancy this time!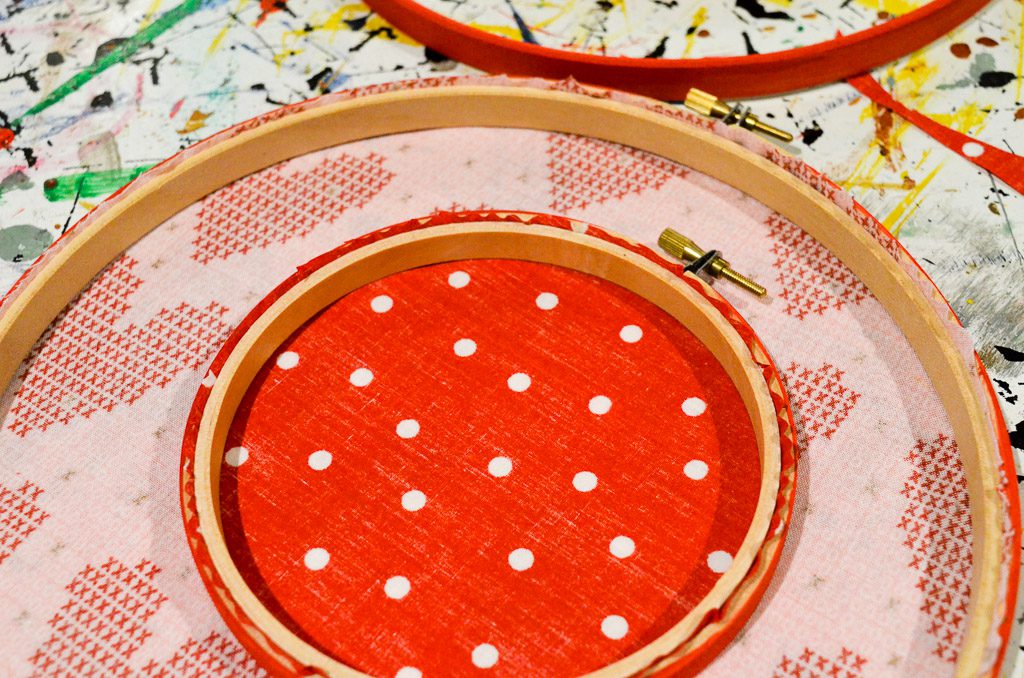 And there you go! I love my Easy Valentine's Day Fabric Hoop Art! It's such a fun way to decorate and can be so easily switched out when you're ready for the next holiday. Fabric hoops are a great way to use those fun pieces you're drawn to and want to use, but don't have a major project for.