I'm dreading the upcoming summer break a bit–the girls love school so much and while our break is shorter than in the States, it's still going to be a solid chunk of time that the girls won't have regular access to their friends and the school routine. I've been trying to come up with things we can do and this month's Craft Lightning theme gave me a fun craft idea. The theme was wood and I always have embroidery hoops and popsicle sticks around. With just a bit of paint and glue, you can make this Fifteen Minute Embroidery Hoop and Popsicle Stick Picture Shelf. It's a great craft for when those first "I'm bored" noises start sounding.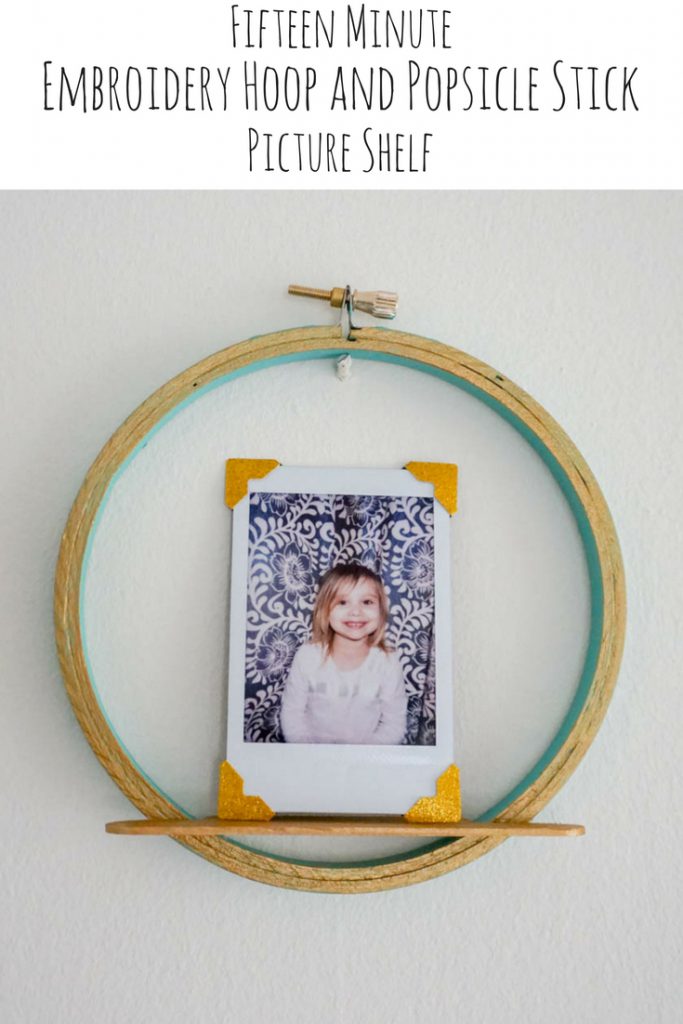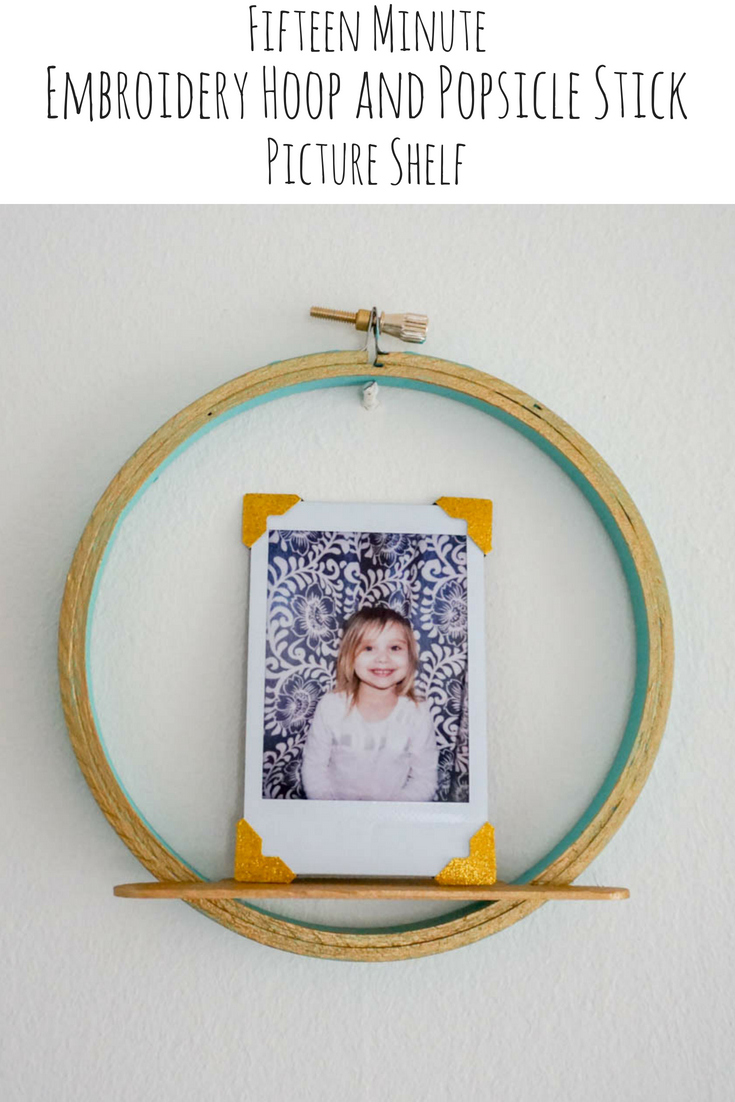 Supplies:
embroidery hoop (any size will work as long as you use the appropriate size sticks)
popsicle sticks (two sizes- one fits inside at the bottom and one outside)
paint
glue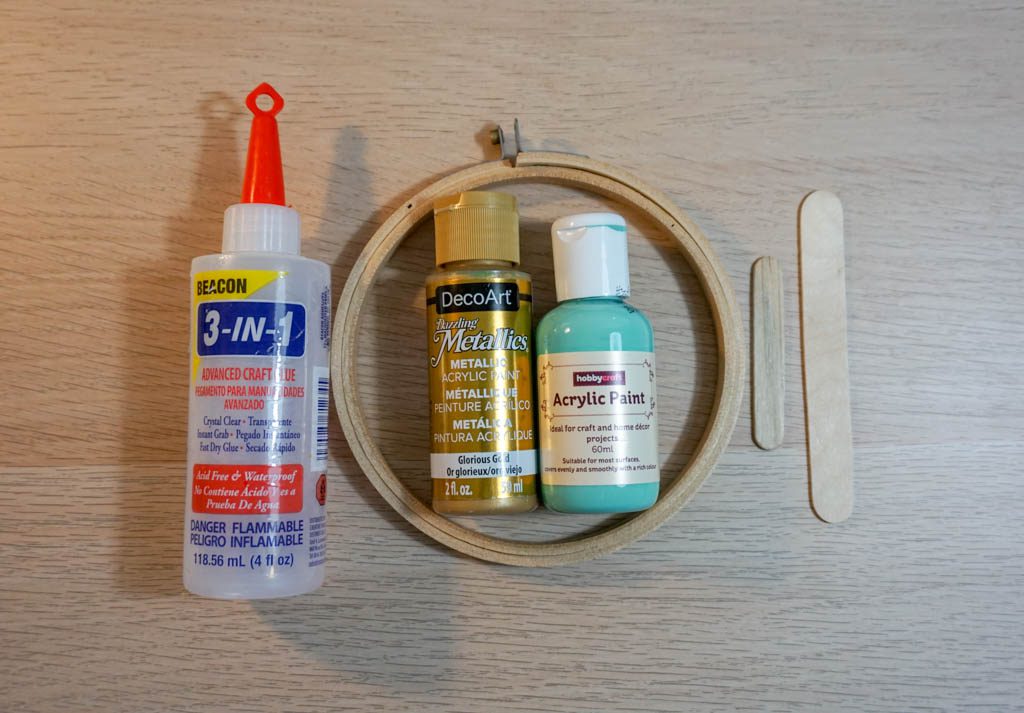 Paint the embroidery hoop. I chose to paint the outside and inside light blue and the front gold. The popsicle sticks are gold as well.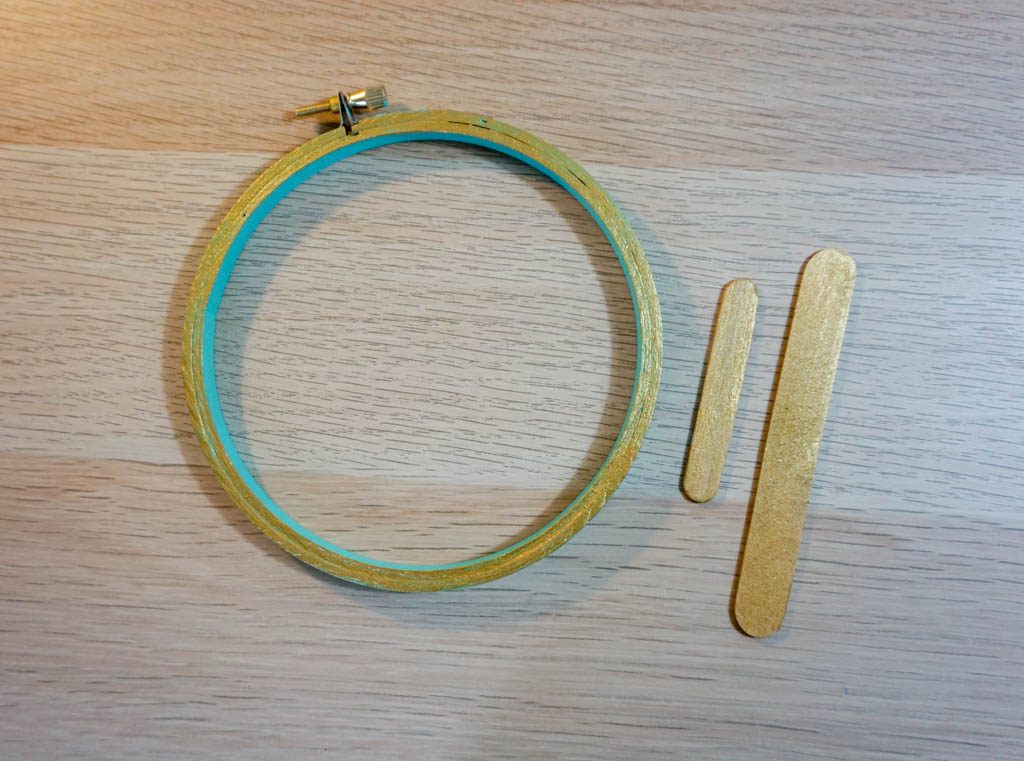 Glue the smaller popsicle stick onto the bottom of the hoop so that it's snug.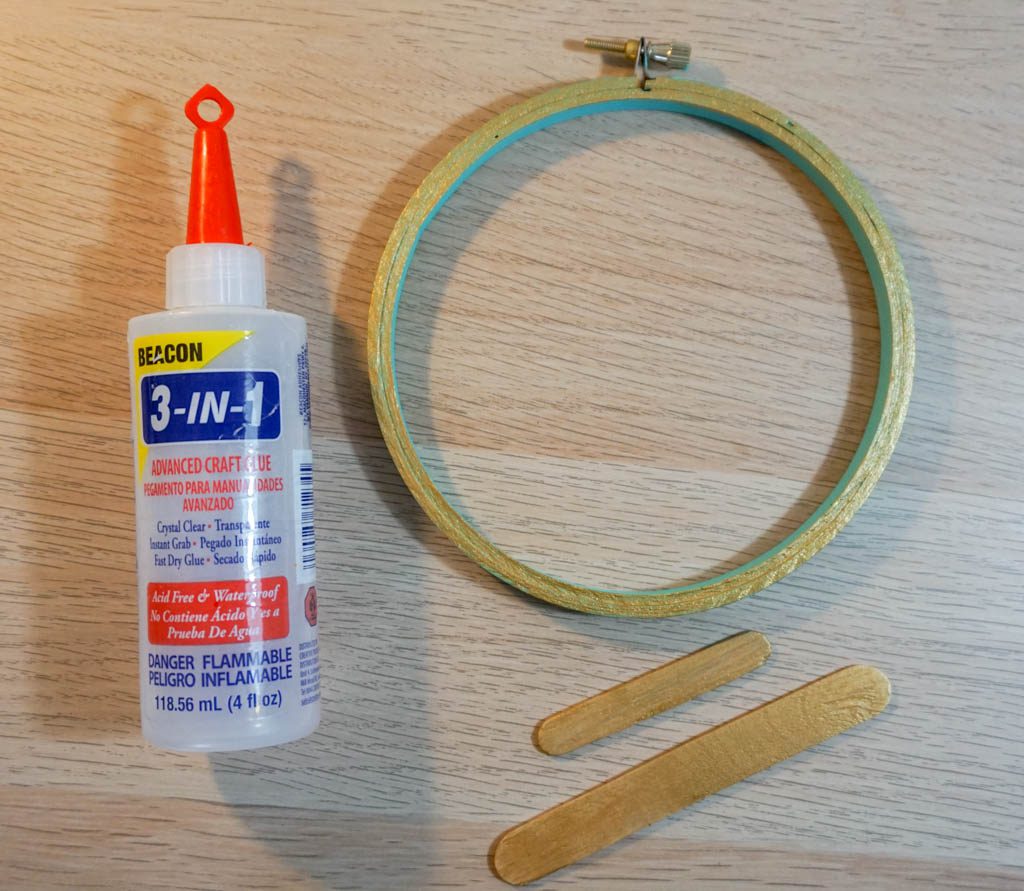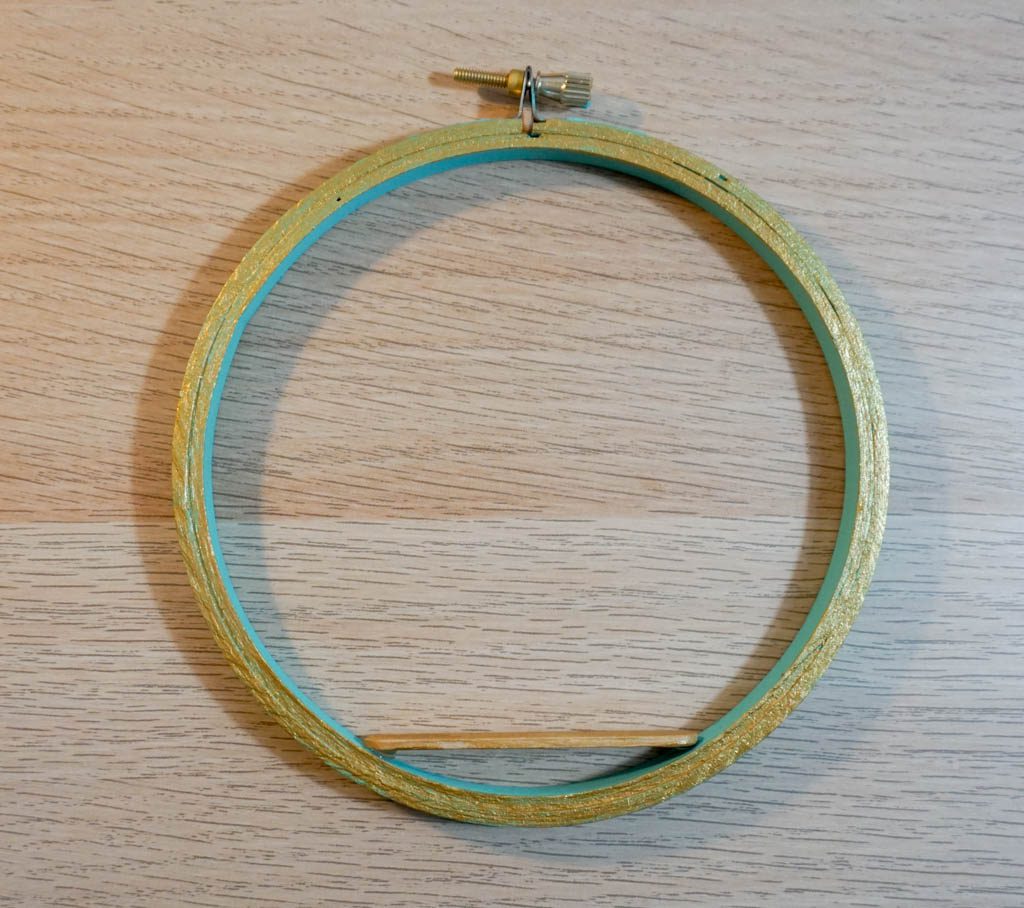 Glue the larger popsicle stick onto the front so that it's flush with the first stick and the front of the hoop.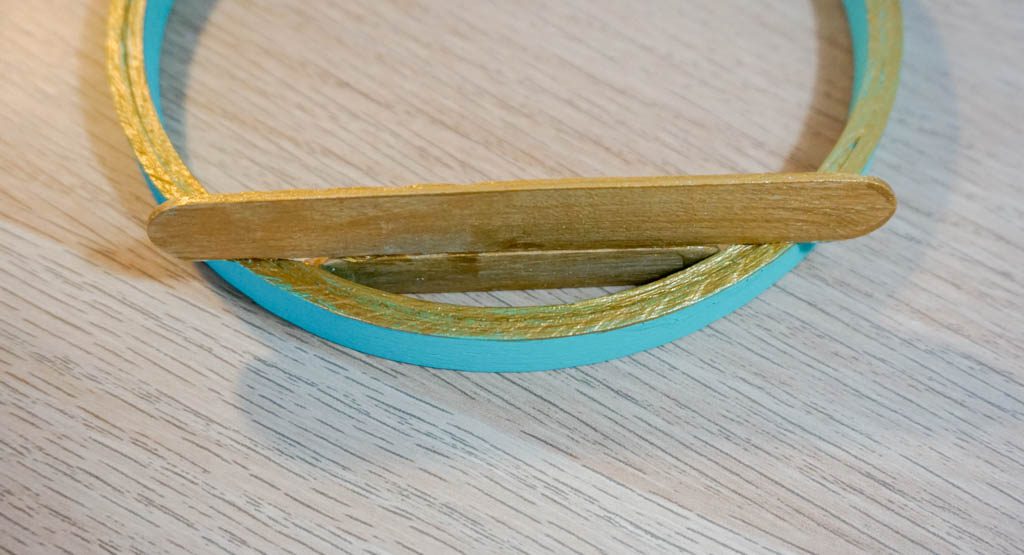 This super simple Fifteen Minute Embroidery Hoop and Popsicle Stick Picture Shelf will make a fun craft for us to make together and it will be fun to see what colour combinations the girls come up with. They can put up pictures of their friends or some fun artwork. Either way, this craft will keep your kids busy for a little while!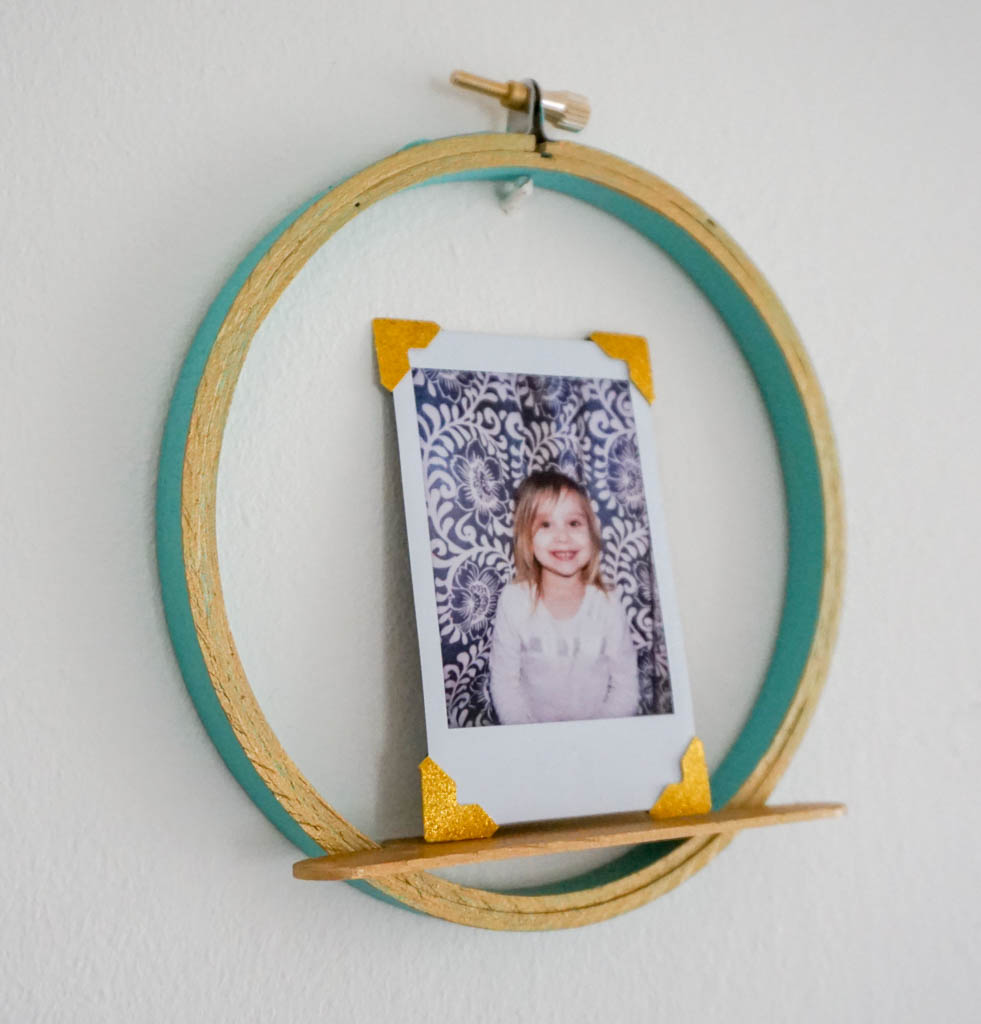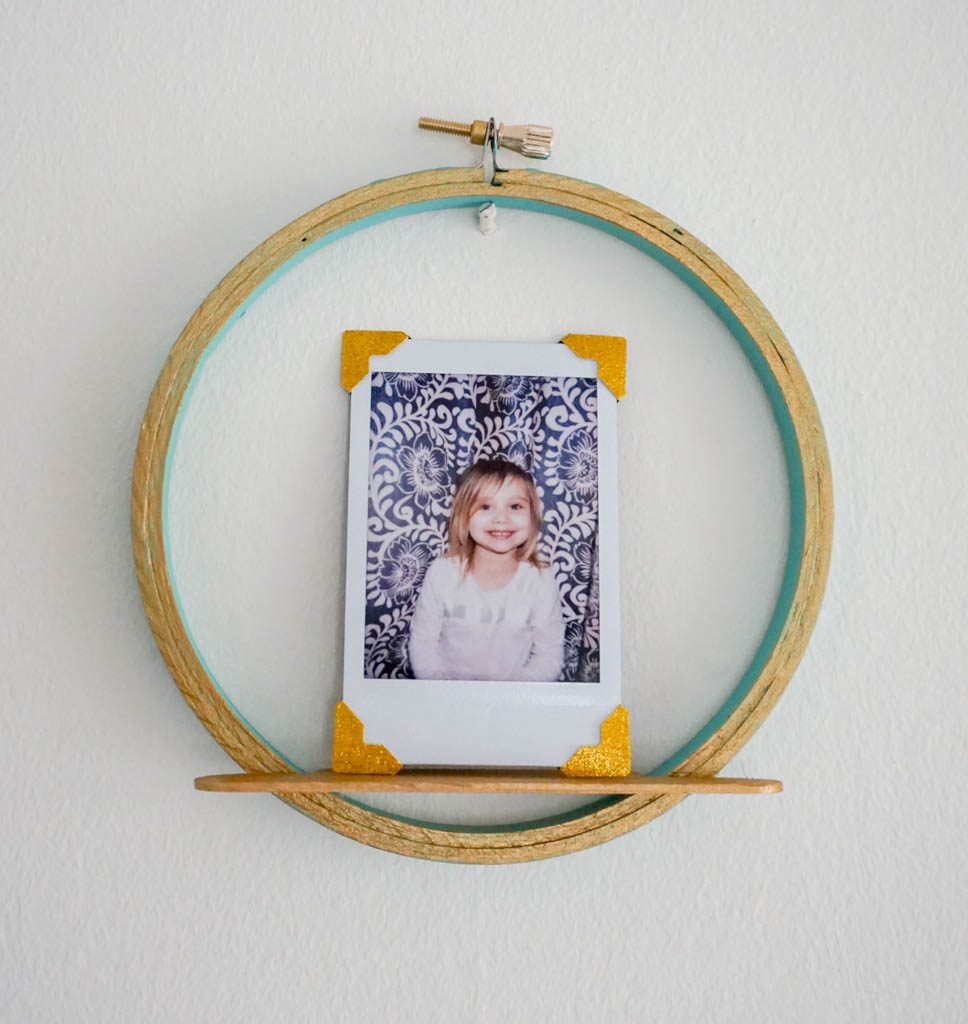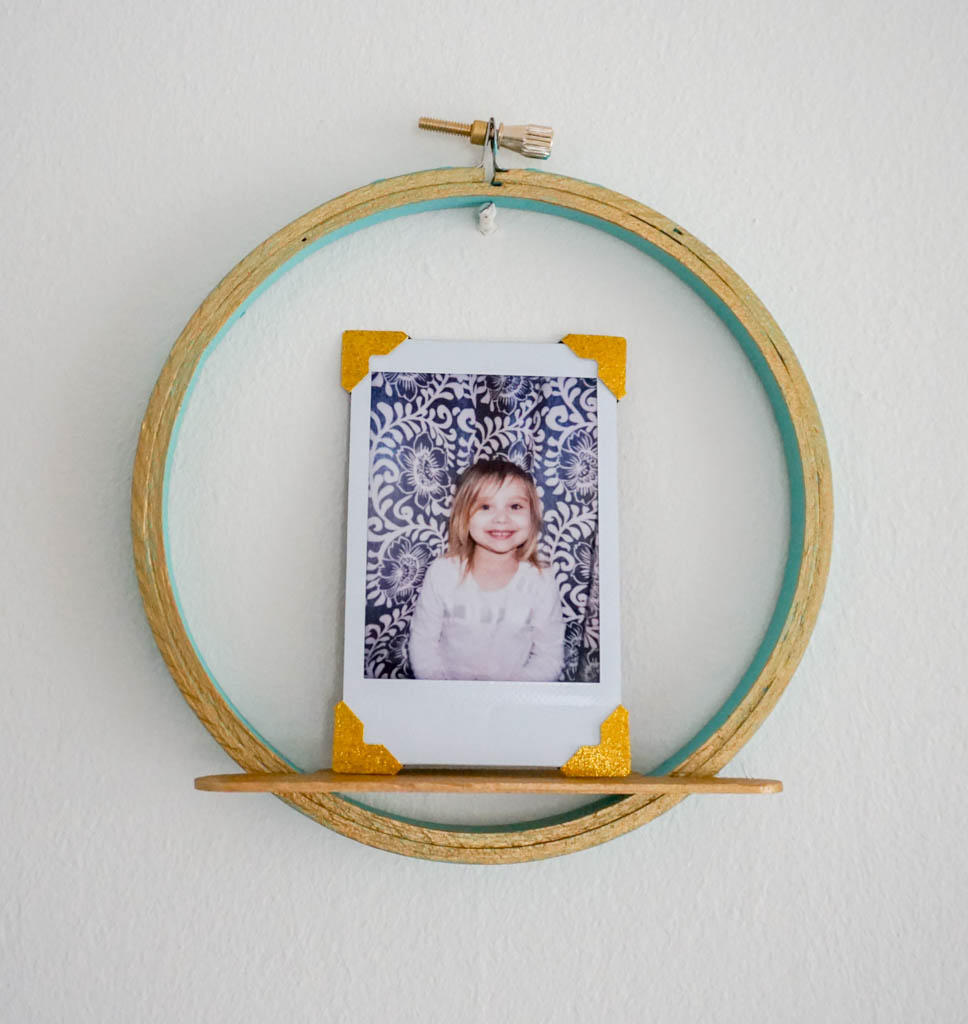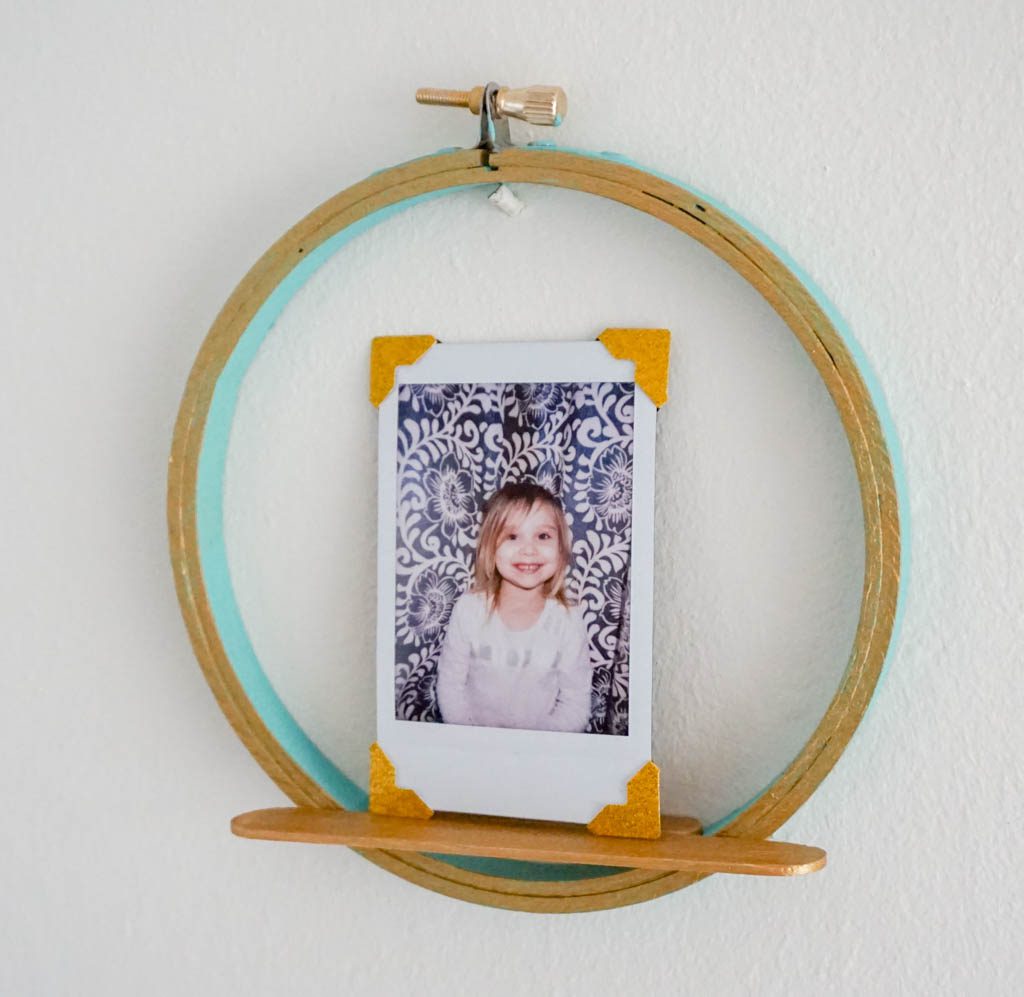 –