Many stitchers hold onto their orts (the small leftover bits of thread that occur when you're doing an embroidery or cross stitch project). I'll admit that I hadn't until a couple of years ago, but I wish now that I had discovered the practice sooner! I asked my stitching friends forever and ever ago what they did with their orts and I love seeing all the different ways they've hung onto their pretty thread ends. I've rounded up Eight Ort Storage Ideas for you to get stitchy inspiration from!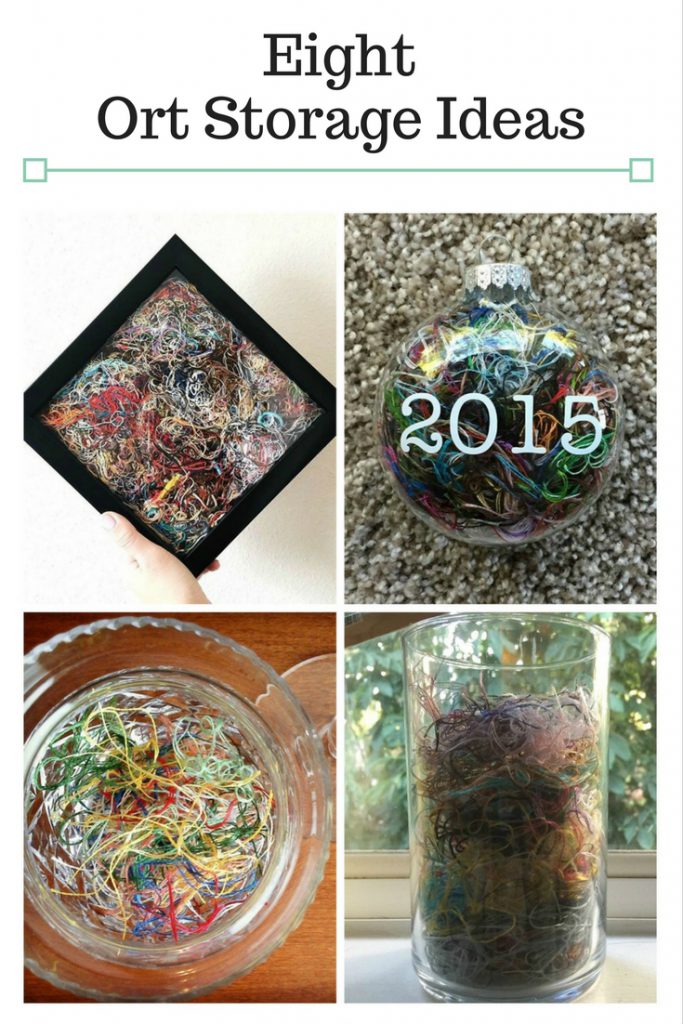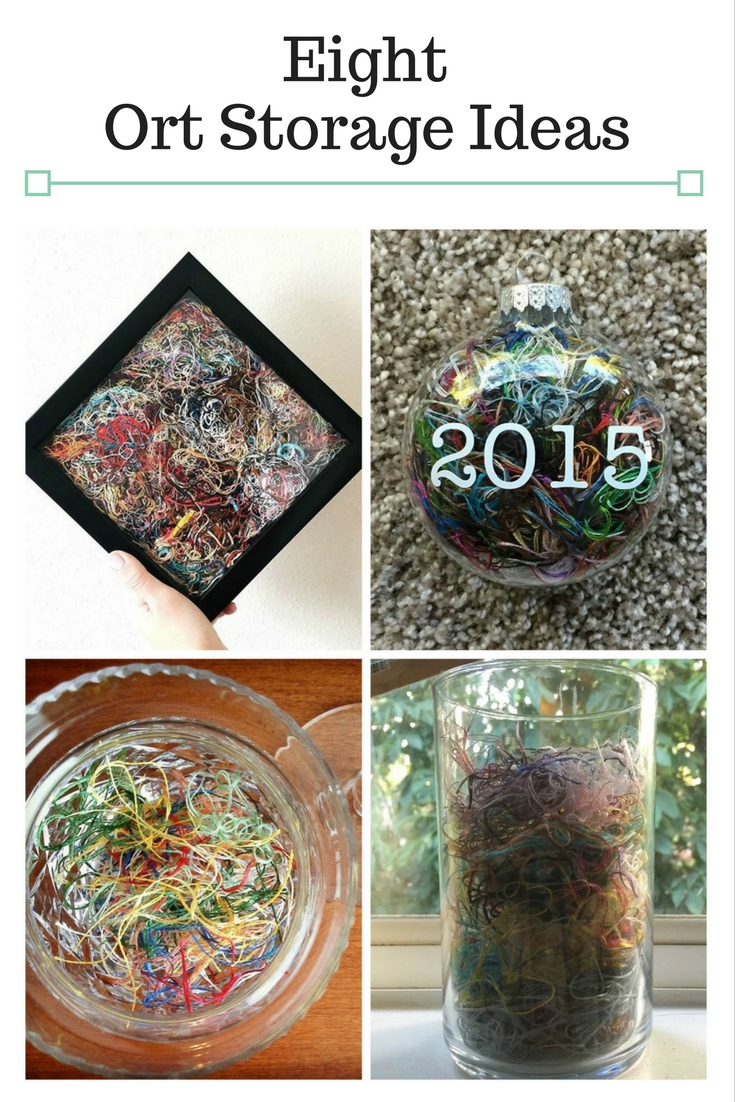 My friend Jen of deliciousthreads was the first person I saw who put her orts into a glass ornament. I love the idea of adding the year in vinyl or with a paint pen and hanging it on the Christmas tree. It's such a fun stitching memento! And to help you out, Rebecca has a tutorial on her blog on how to make Embroidery Floss Ornaments.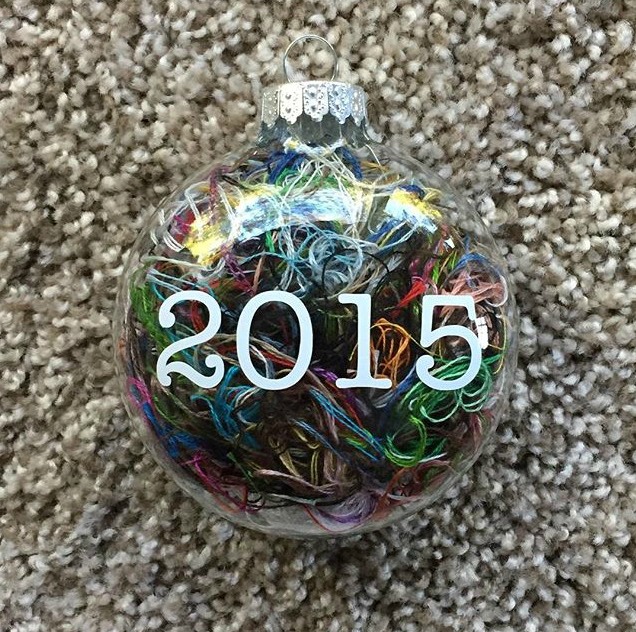 A shadowbox makes for super fun ort storage and can be hung on the wall. I haven't done enough stitching in one year to try it, but maybe this is the year! Karly of clothandtwig has me absolutely drooling over her shadowbox stuffed full of ort awesomeness.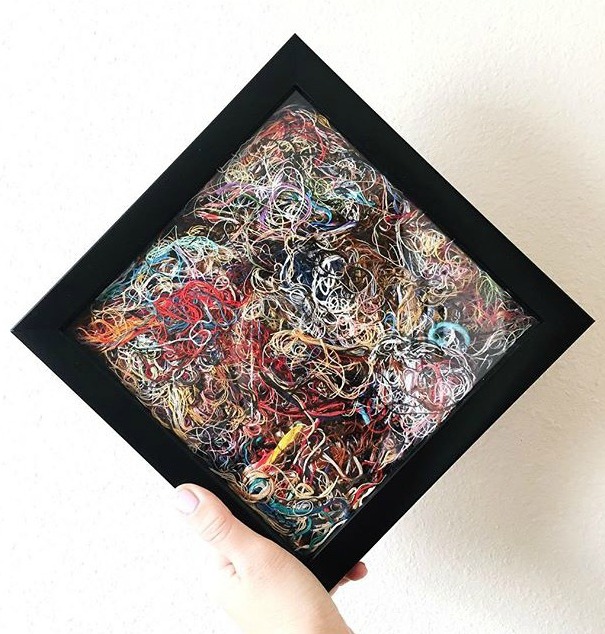 I have a few sentimental pieces of glass and pottery I've collected over the years. Jenny of homestitchness gathers her orts into an old fashioned honey pot that belonged to her grandmother and I love the thought of special memories being made and remembered at the same time.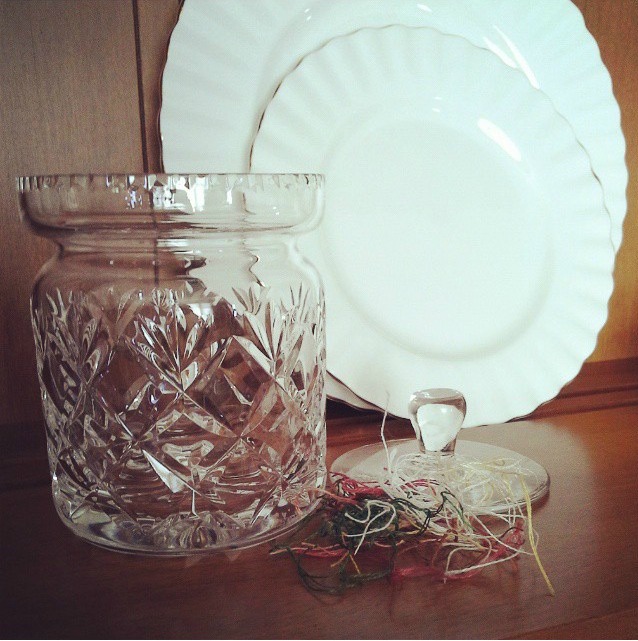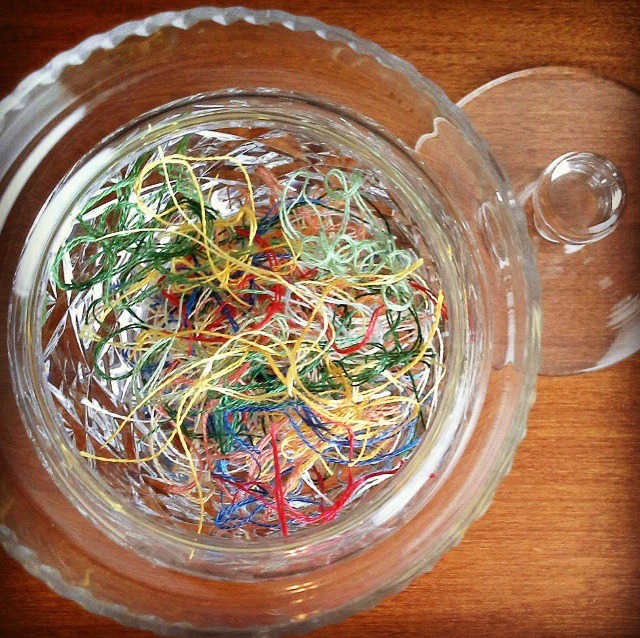 Ort storage doesn't need to be fancy to be pretty. Molly of lollynoses uses a cheap glass flower vase, but look at how pretty it looks on her sunny windowsill!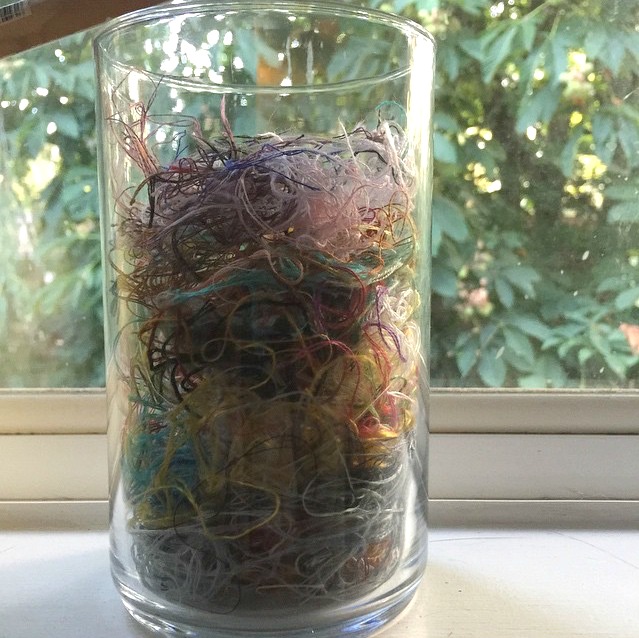 Mason Jars. You can't go wrong! Some people keep them in the jar for good and others transfer them at the end of the year. Either way, mason jars are great for collecting your orts!
Stuff them into pillows, hearts, pin cushions, etc. like marianalison.
Use a fillable lamp.
Even when I'm not doing a lot of stitching, I love this community. Please check out everyone in this post–they all do such great work and many of them sell patterns, finished pieces, and needle minders. They're a fantastic place to find inspiration and I wouldn't have been able to share these eight ort storage ideas without them.