I love it when Craft Lightning comes around. I always look forward to the new theme and March is no exception. For this round, we're coming up with recycled crafts that take 15 minutes or less. After a hefty dose of spring cleaning, I have a super easy Recycled Denim Pocket Hoop Art that fits the bill!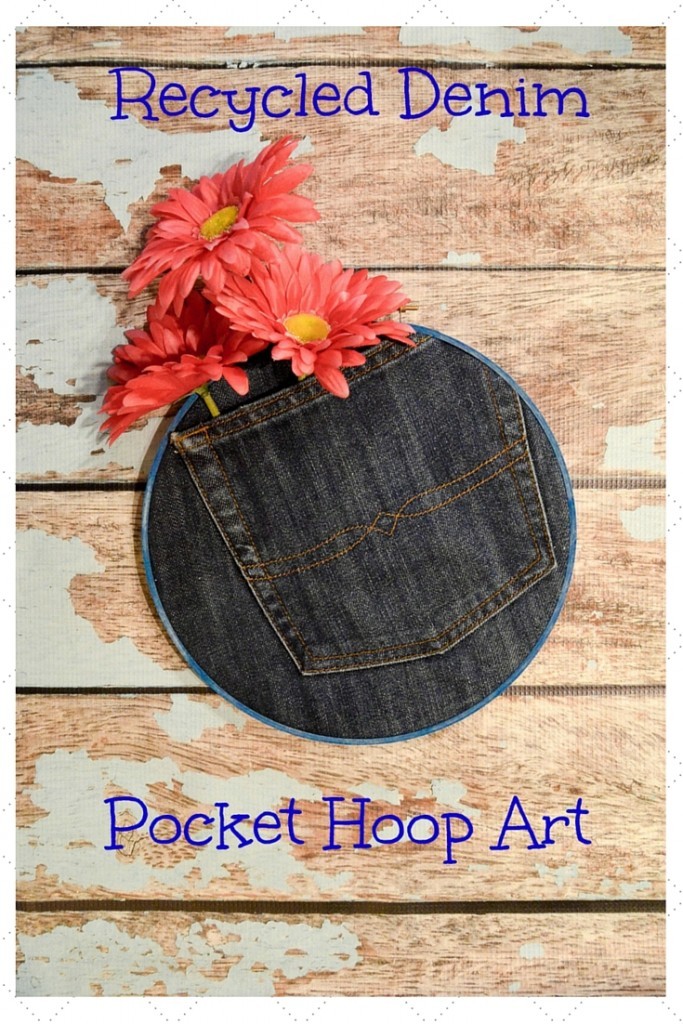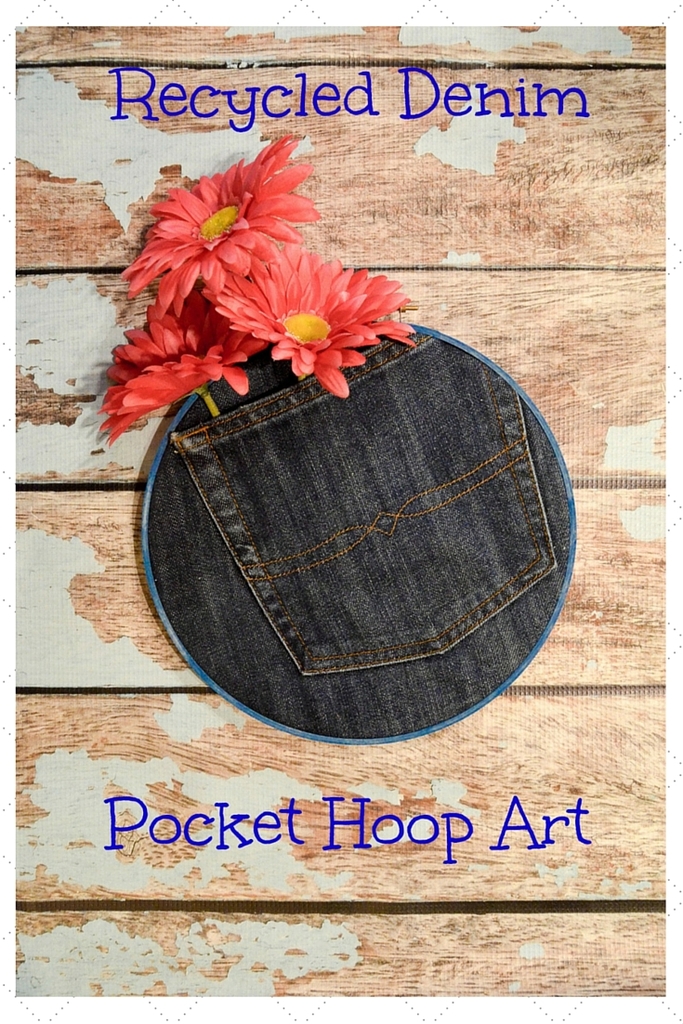 For this project, you will need:
one old pair of blue jeans
one embroidery hoop
blue craft paint
foam brush
scissors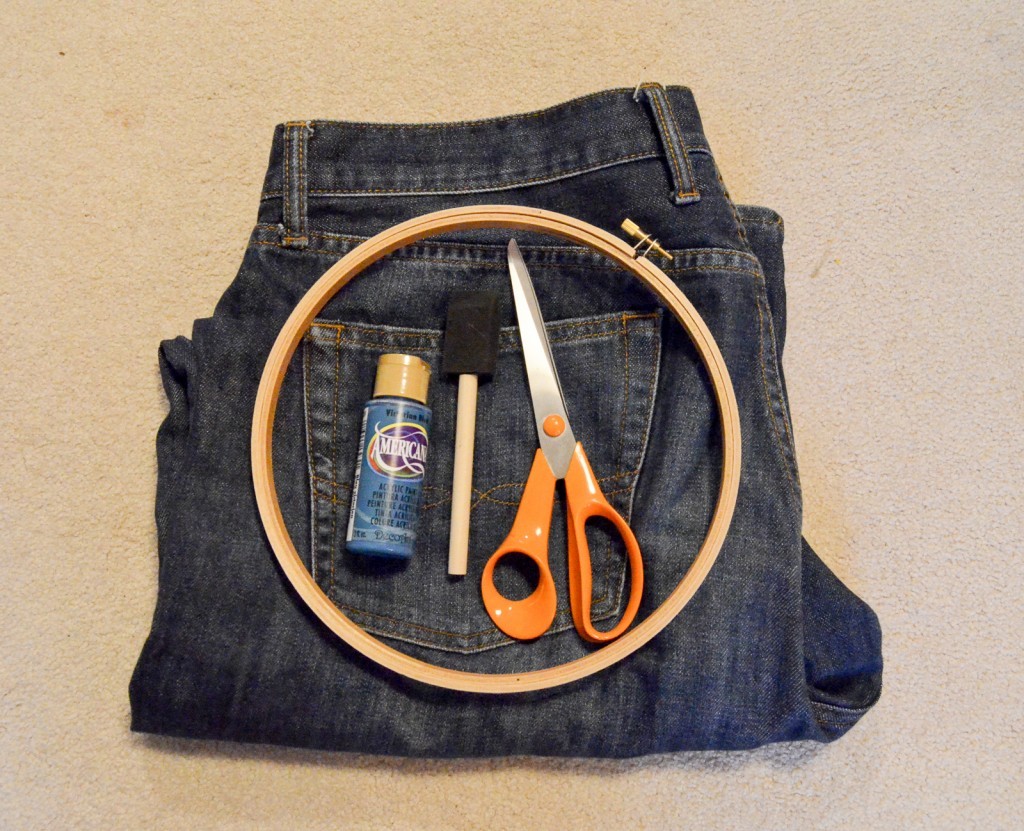 Take the outside of your hoop and paint it blue. I used a fairly dry brush for a slightly streaky effect to go with the distressed look of the jeans.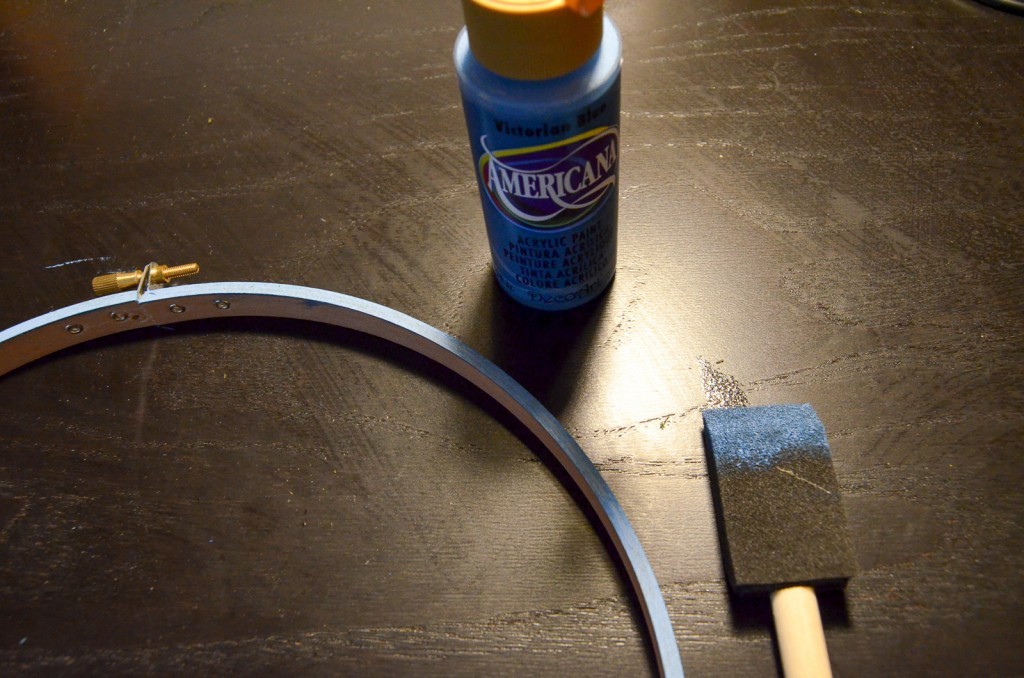 Cut out the pocket of the jeans, making sure to leave enough fabric around the pocket so that it fits well into the hoop.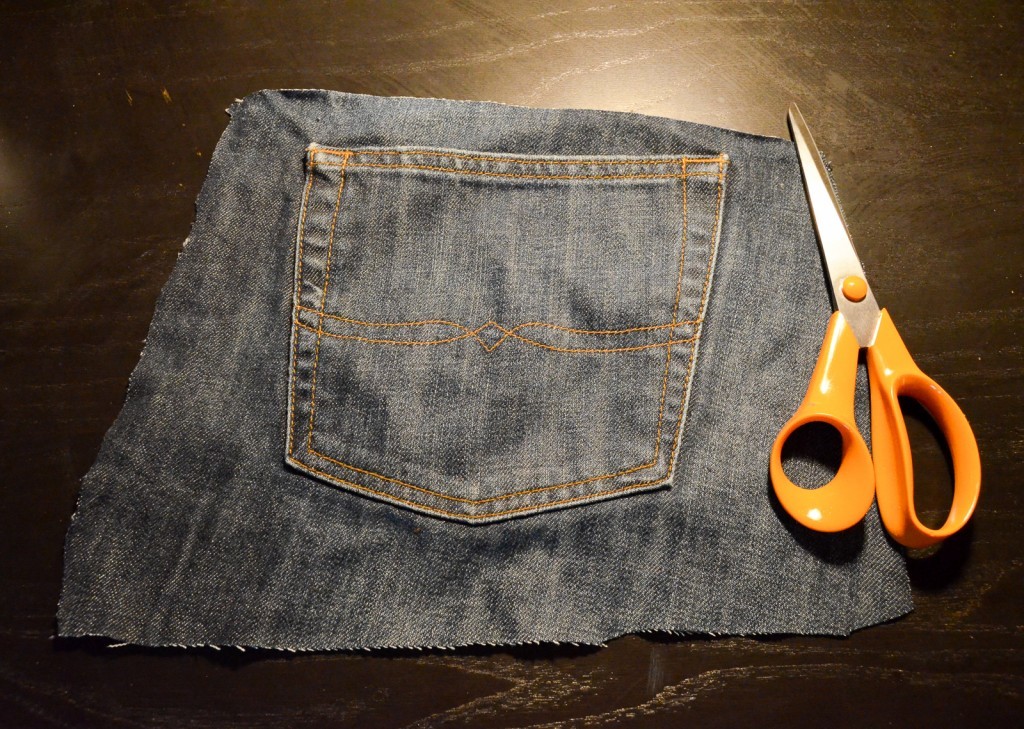 Place the pocket into your hoop at a jaunty angle and tighten. (I love any excuse to say jaunty!)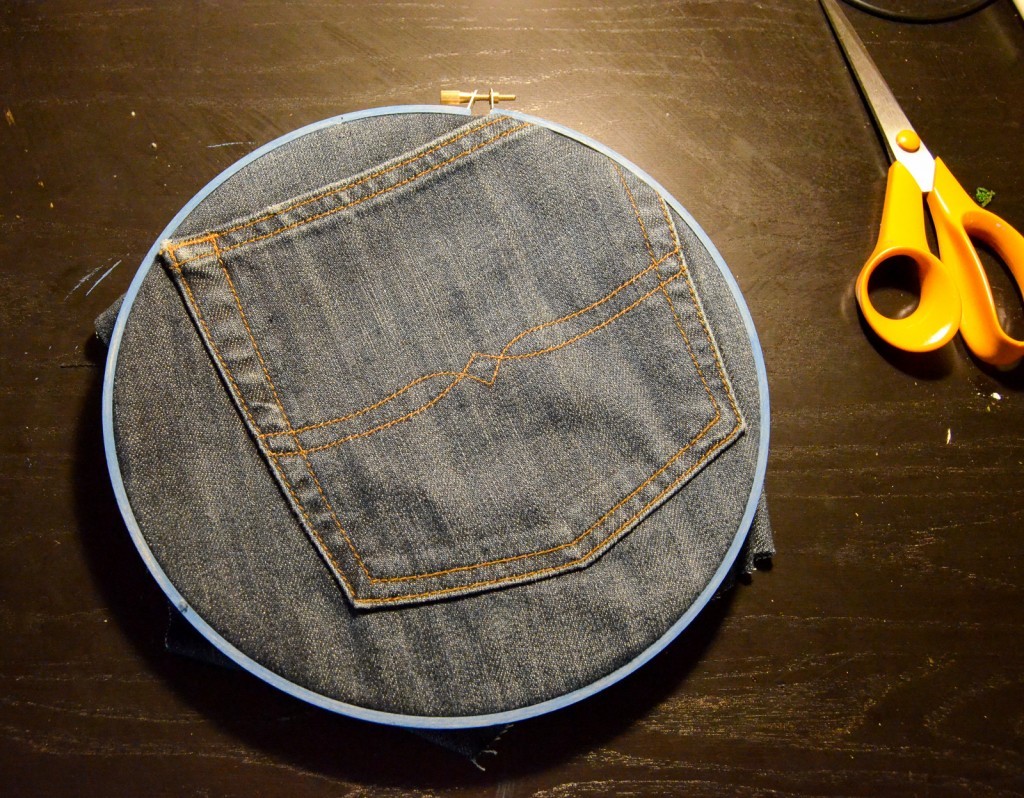 Trim off the excess fabric in the back of the hoop. It's all ready for hanging! My Recycled Denim Pocket Hoop Art is fun and easy and a great way to display some fun spring decor!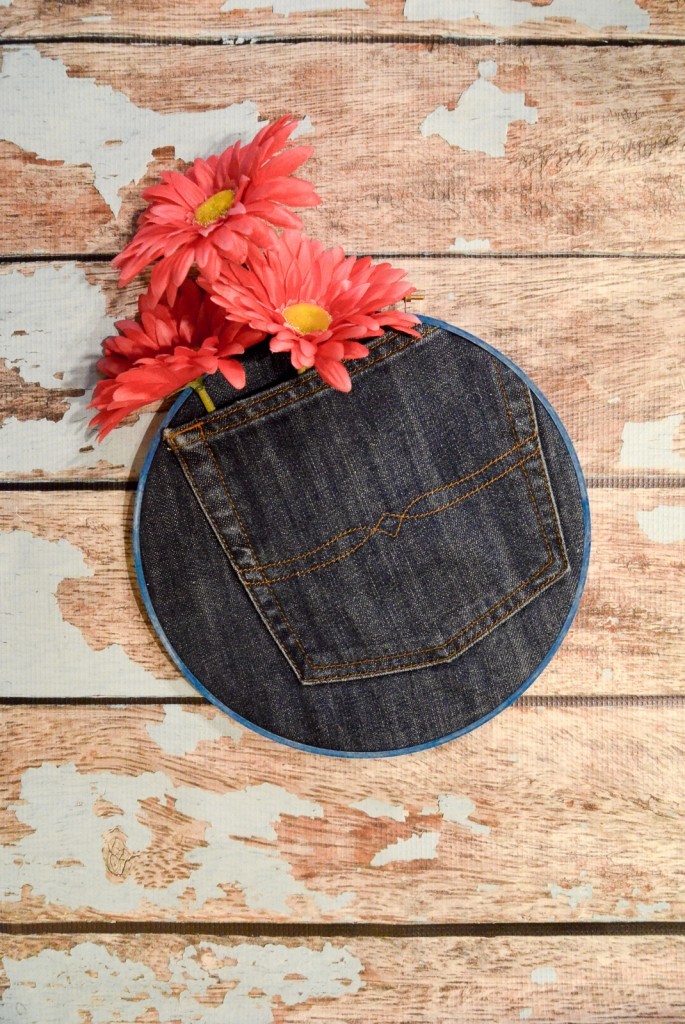 Make sure you check out the rest of the recycled crafts for this month's Craft Lightning!!