I'm joining up for another round of Craft Lightning with The Country Chic Cottage and 30 Minute Crafts and this time we're going to Craft Camp and making a Kids Yarn Chandelier Craft! This is a super easy and fun craft that uses supplies that you probably already have around the house.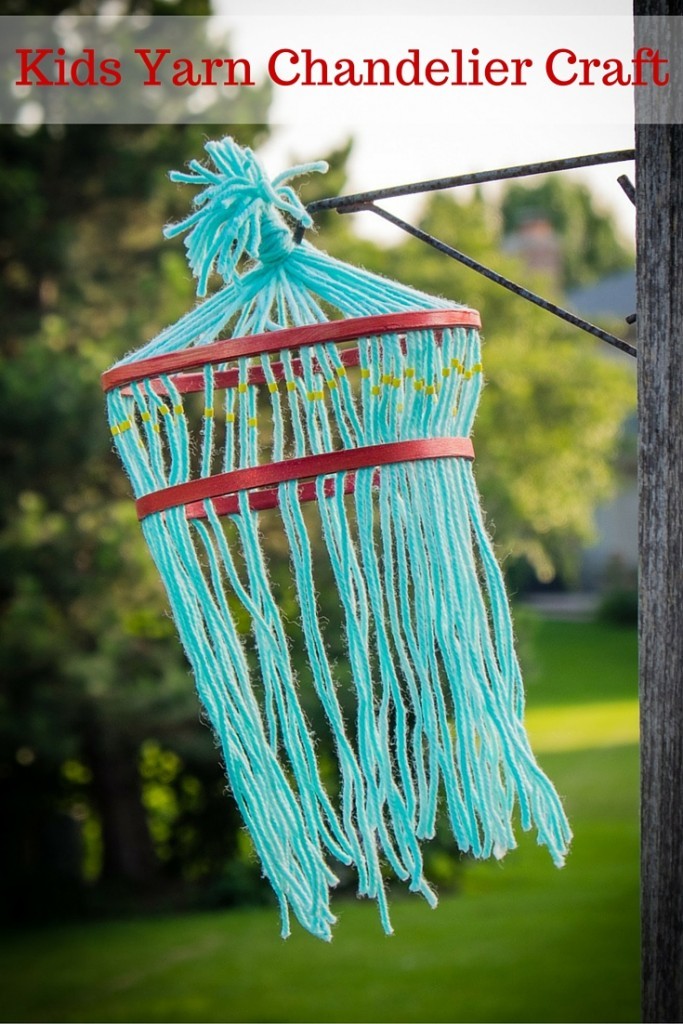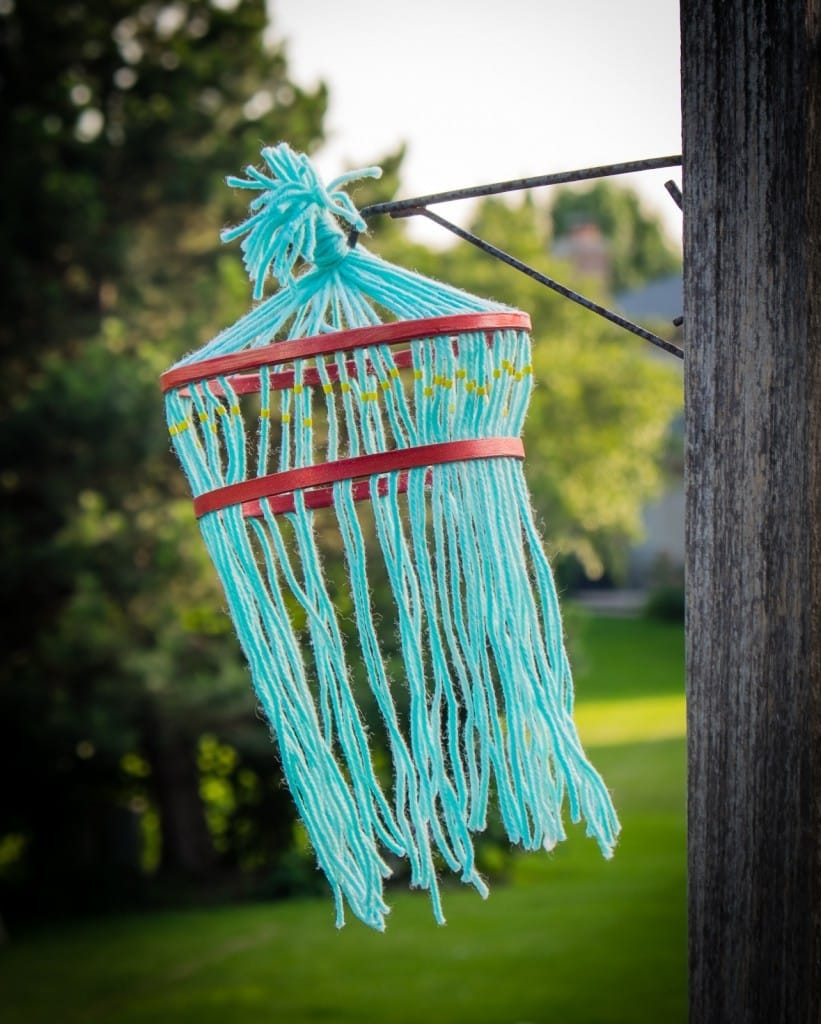 This post contains affiliate links.
This super easy craft will keep your crew busy long enough for you to enjoy a cup of coffee. It's super simple and requires very few supplies:
Start by separating the hoops. Spray all four pieces all over with the glitter spray paint. Let dry. If you already have a stash of glitter hoops, just grab those!
Pull your skein of yarn into a loose circle. Cut it down the middle so that you're left with straight individual pieces that are roughly the same length. You will only need half of the yarn (or less, depending on your preference) for one chandelier.
Tie a single tight knot with your yarn about an 1.5 inches from the end.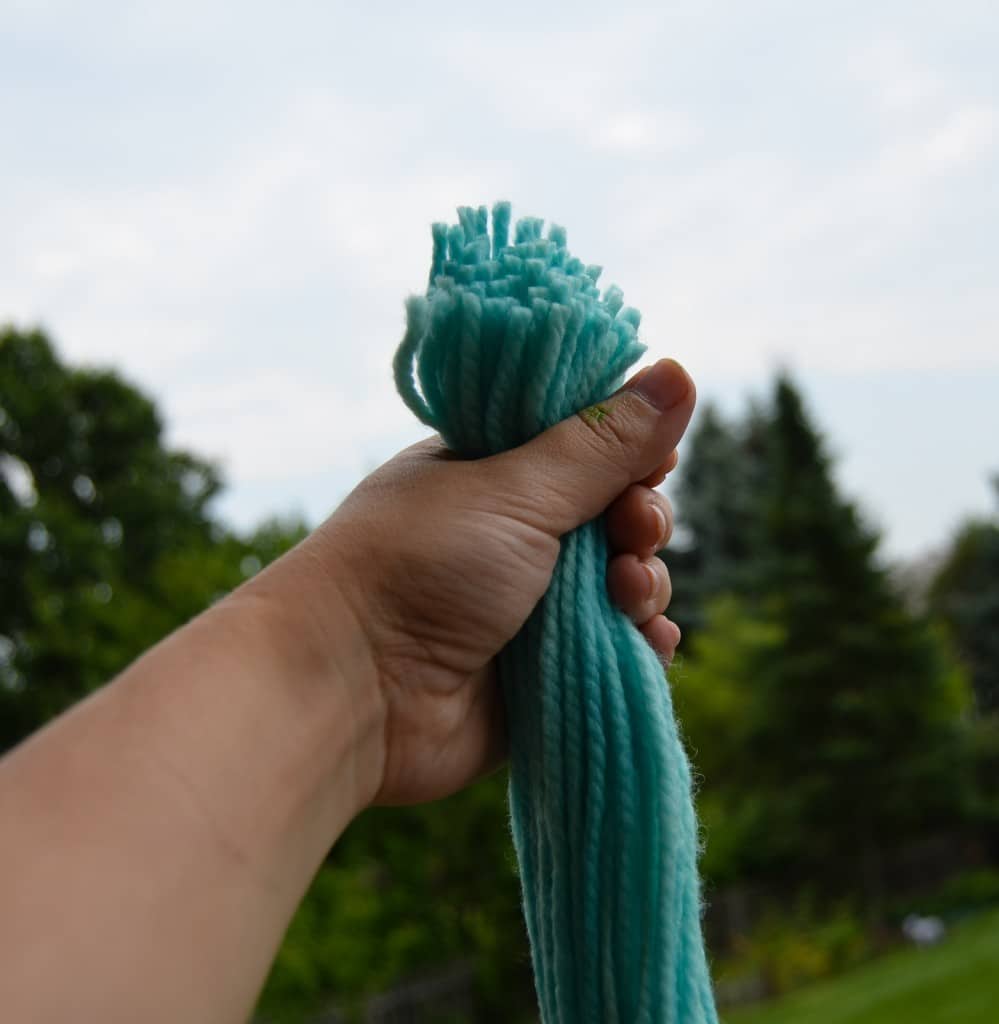 Place the knot on your work surface. Put the outside part of your largest hoop around it. Lay the pieces of yarn over the hoop until the circle is covered. You don't want this to be too tight. I had about two inches between the knot and the hoop.
Carefully place the inside portion of the hoop inside the outer and tighten.
Twist the bottom of each piece of yarn so that it fits through the opening of the perler bead. Work your way around and put a bead on each strand.
Lay your hoop back on your work surface and place all of the yarn inside.
Place the yarn around the outside part of your last hoop.  Make sure all the beads are inside and place the inner circle inside and tighten it.
Flip the hoop over and you're ready to hang it! This kids yarn chandelier craft is a great quick and easy project for anyone to make. Customize it in whatever colors you want to make it your own!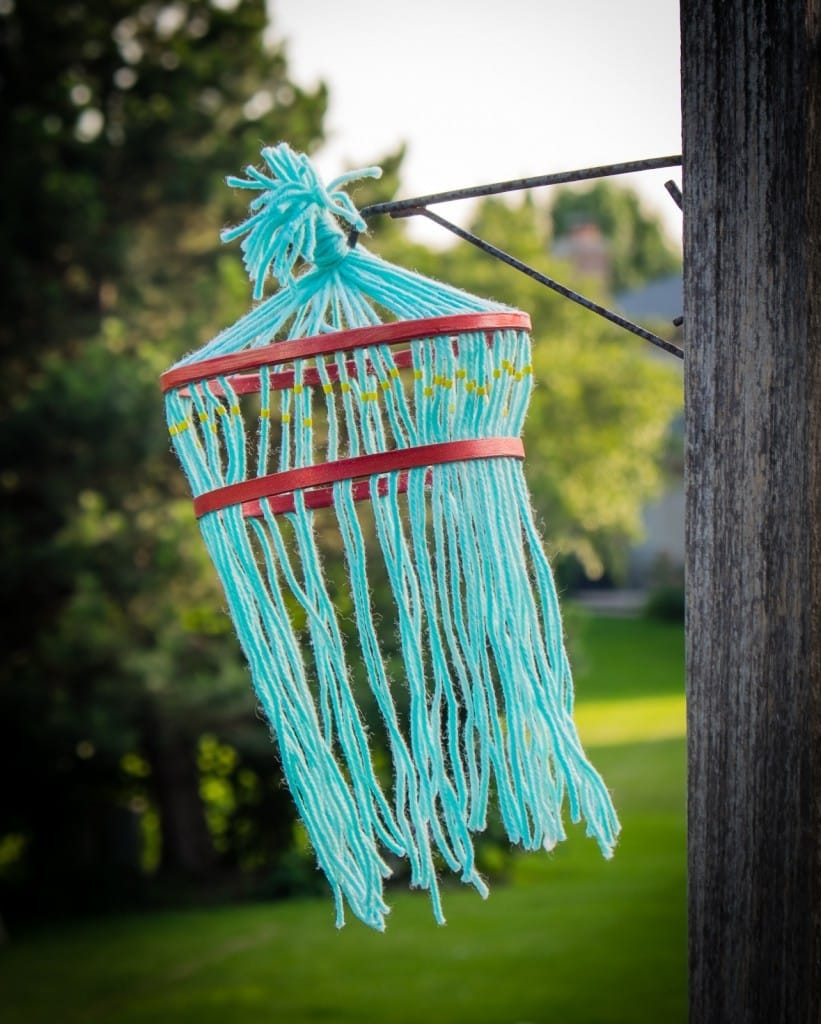 I always enjoy my time with Craft Lightning and I hope you've enjoyed all the offerings this week!