It's time for another round of Craft Lightning and this time we're sharing holiday crafts that you can make in less than 15 minutes! I'm sharing some fun Cork Trivet Christmas Ornament Decorations.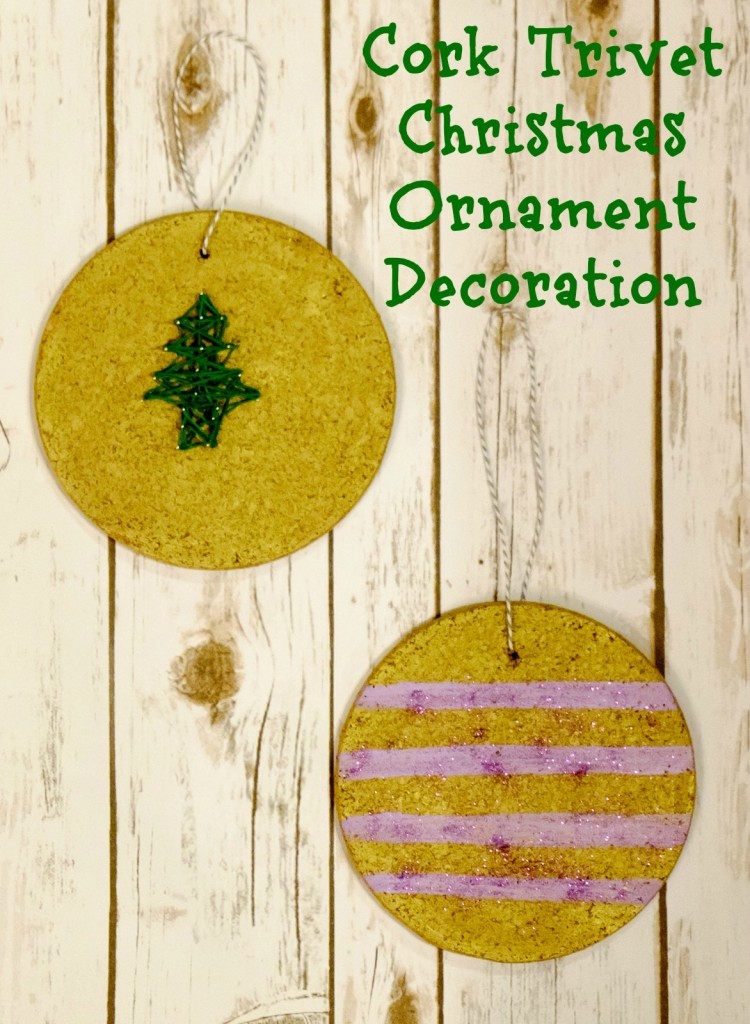 I promised Scott that I wouldn't buy any new craft supplies right now, so I needed to make my Craft Lightning craft out of things I already had. I've been cleaning up my craft room and came across a pack of IKEA cork trivets. I'm big into ornaments right now, and thought that making them into wall decor would be fun. I always have paint and glitter on hand, so that took care of one ornament idea. I've been fascinated with string art, so decided to try my hand at some for the second ornament. To be fair, it's probably 15 minutes per ornament, not together.
You will need:
round cork trivets (I had a pack from IKEA)
craft paint
brush
glitter
straight pins (dressmaker pins)
embroidery thread
scissors
baker's twine (or other string for hanging)
For the first ornament, paint the whole trivet. I'm really into gold right now, so that's what I went with.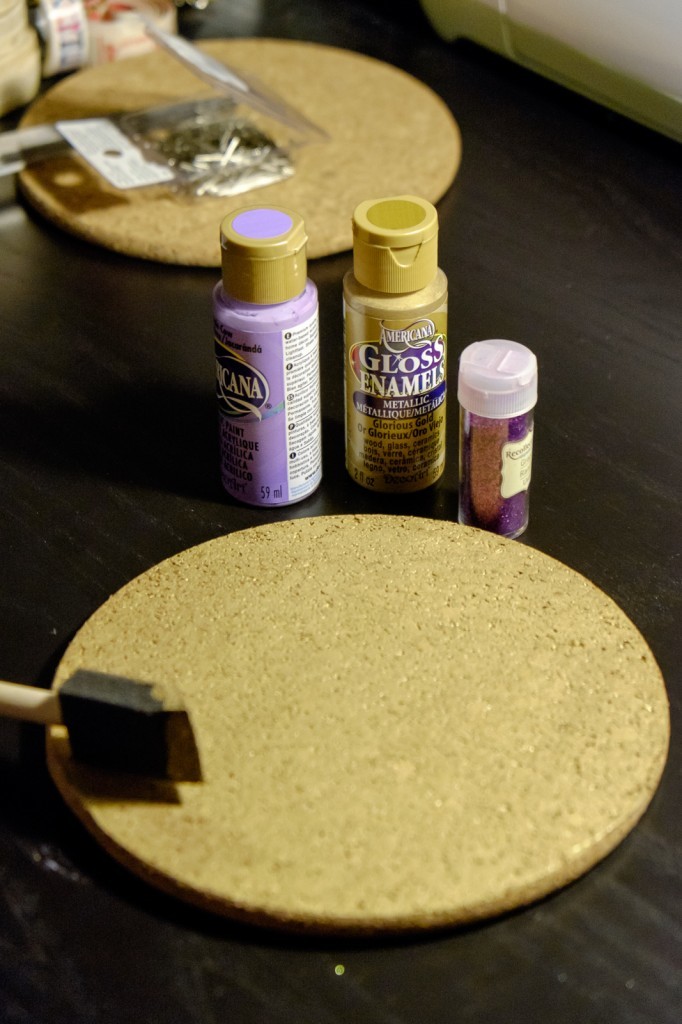 Paint some stripes (or other easy design).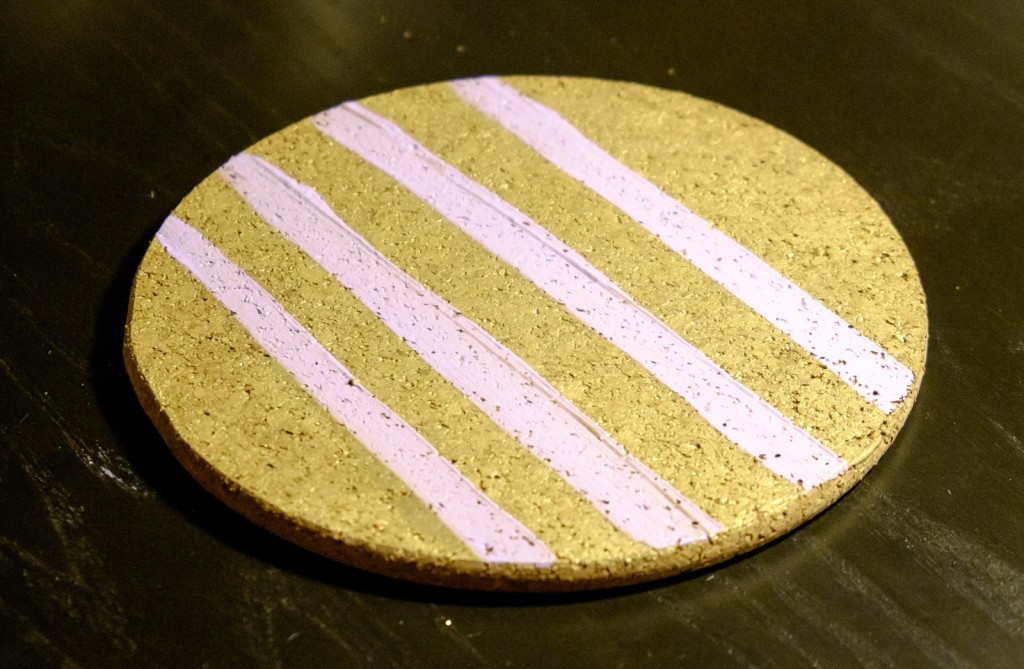 Finally, sprinkle some glitter on top.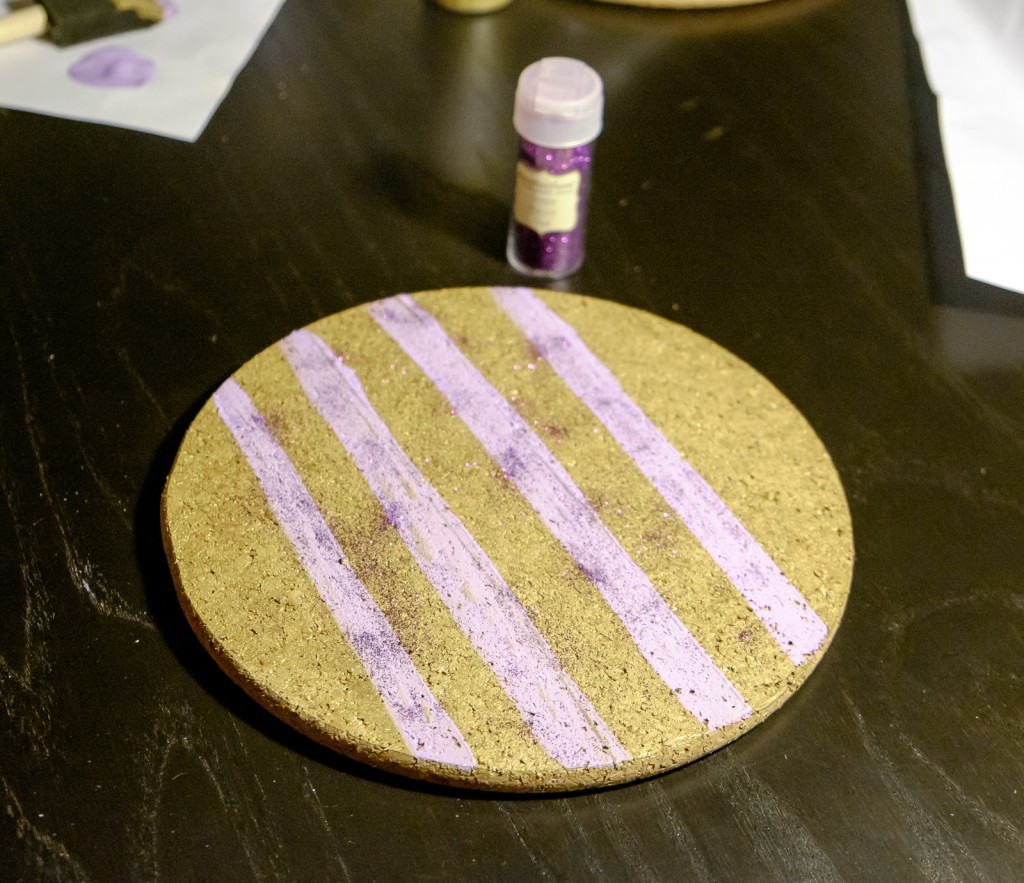 To hang it, I just poked a hole with my scissors and tied the baker's twine through it. Easy and fast!
For the second ornament, paint your trivet just like the first one.
I put a second piece of cork underneath the one I was working on. This was just in case one of my pins went too far through (they didn't). I made a general tree shape with the pins.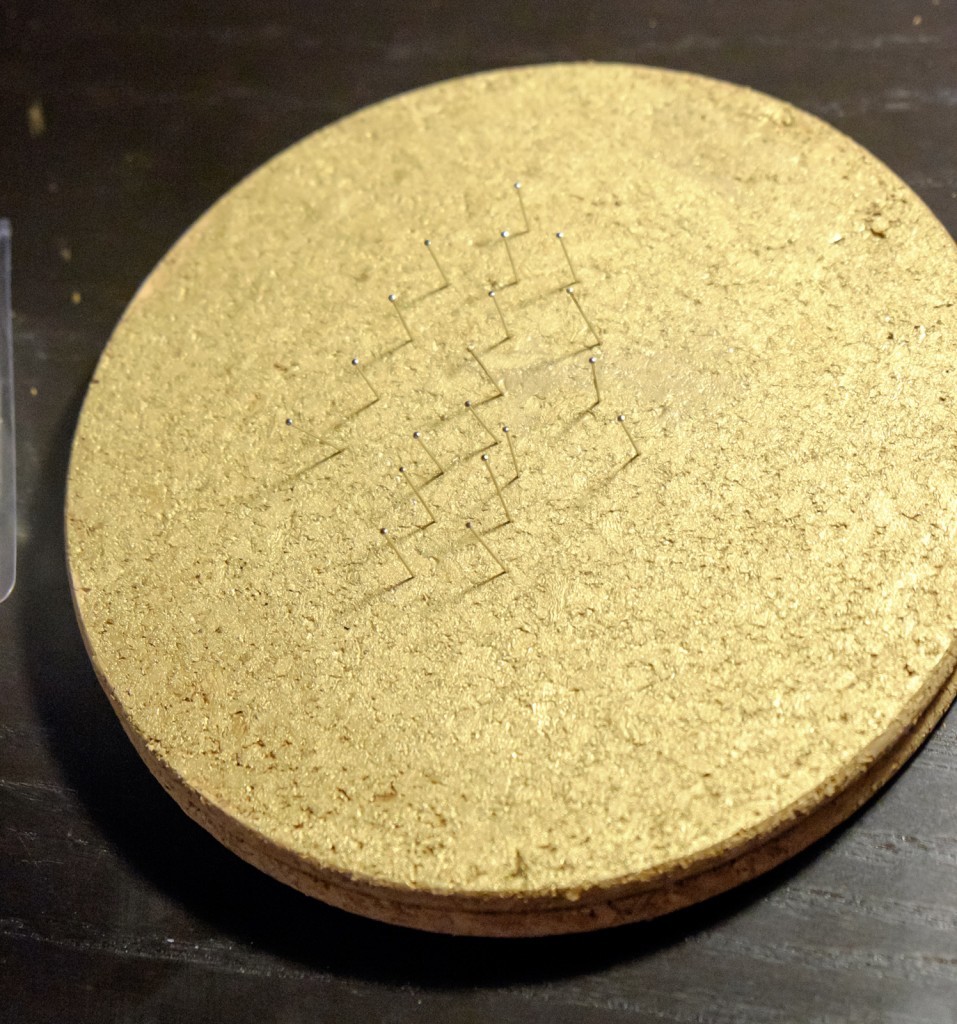 I tied a knot in one end of the embroidery thread, placed it on a pin, and tightened it.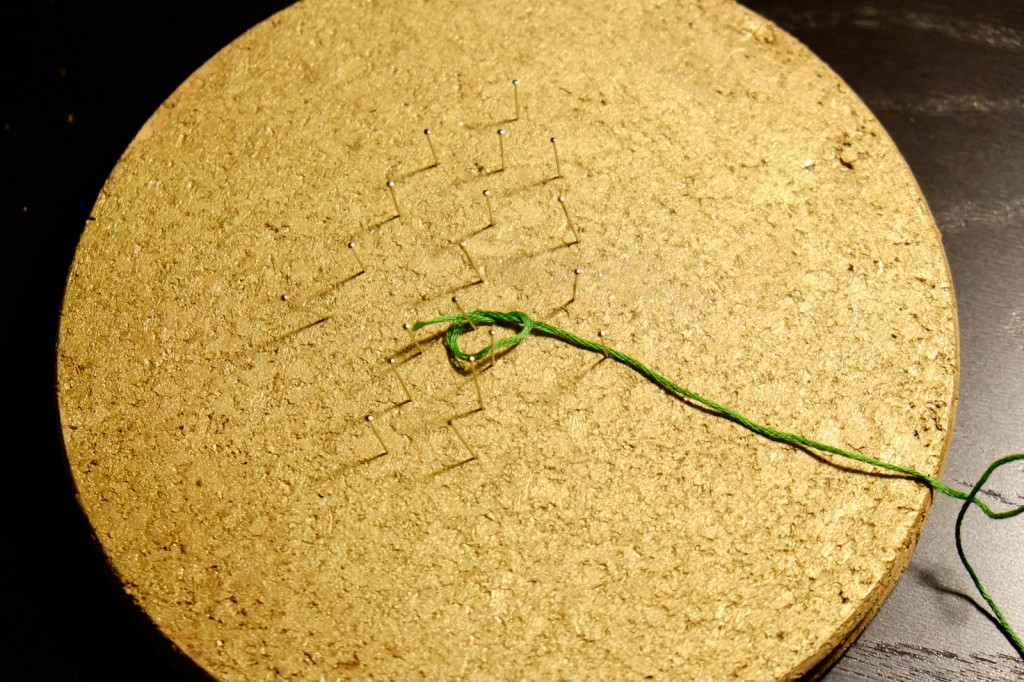 Decide where you're heading to with your thread. Pick a pin on the way and loop around it, ending up with your destination pin. Always push the loops down to the bottom of the pin.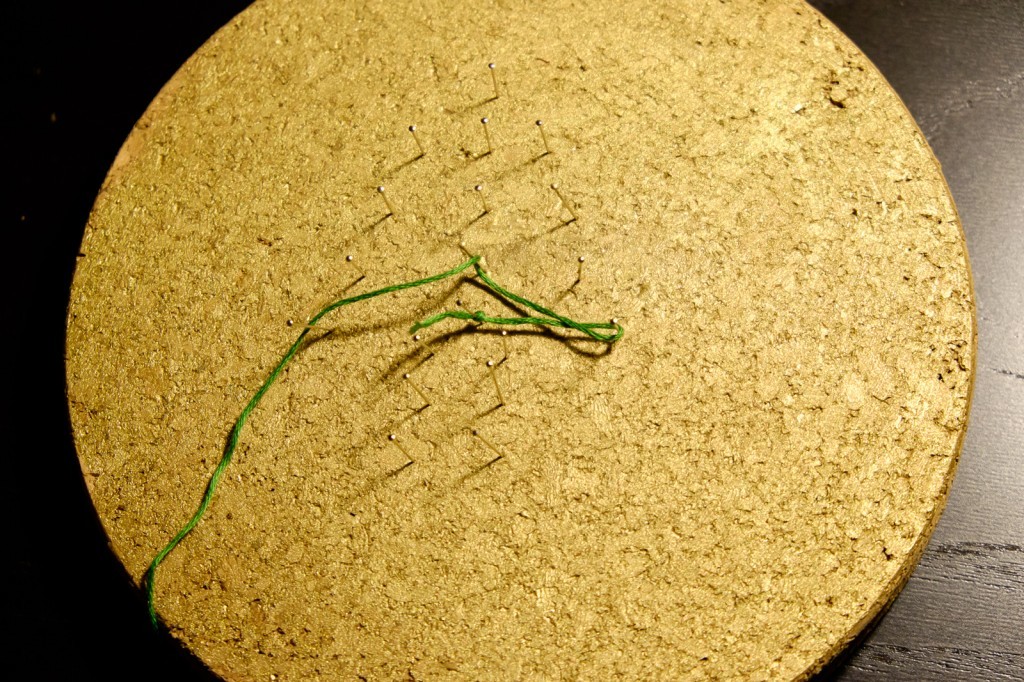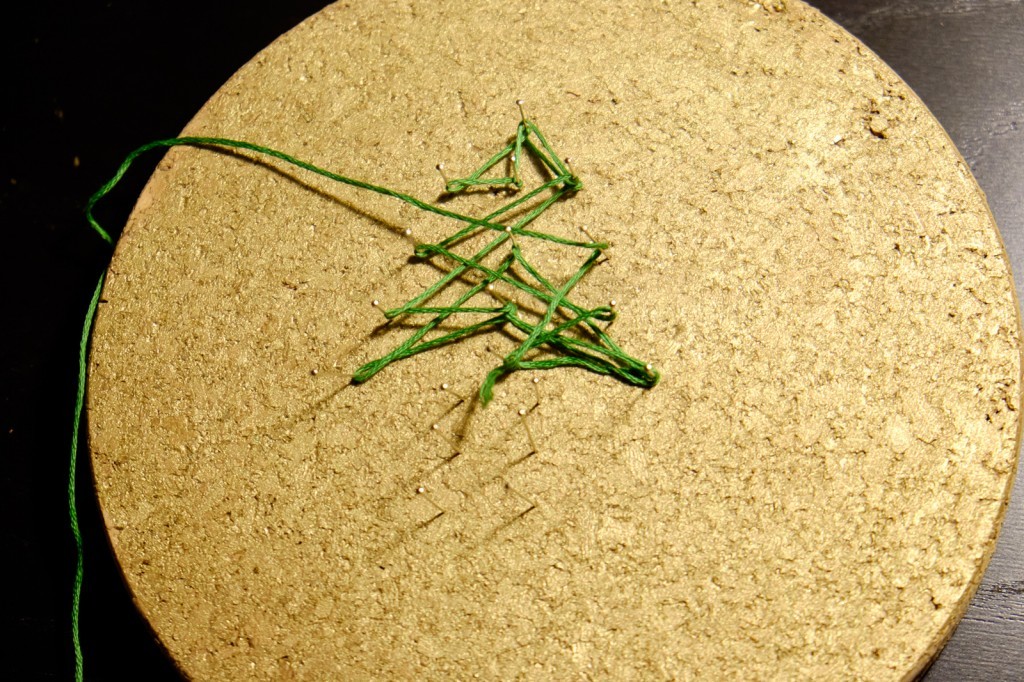 Keep looping around the pins until they're as filled with the thread as you want. Give yourself enough thread to tie a knot and cut it. Tie the knot around a pin and trim any excess.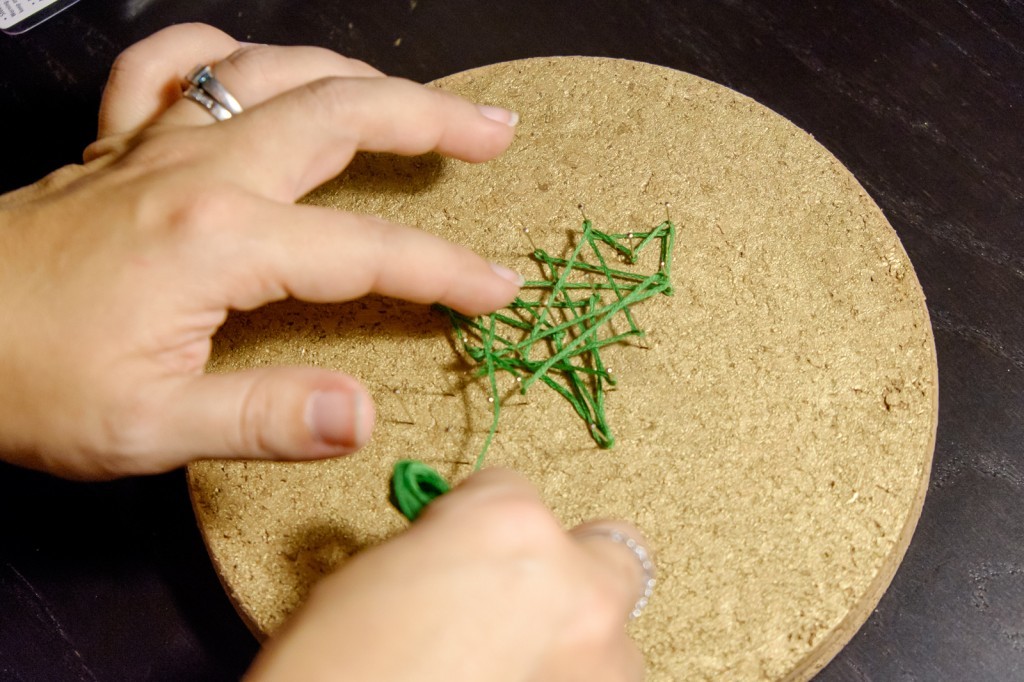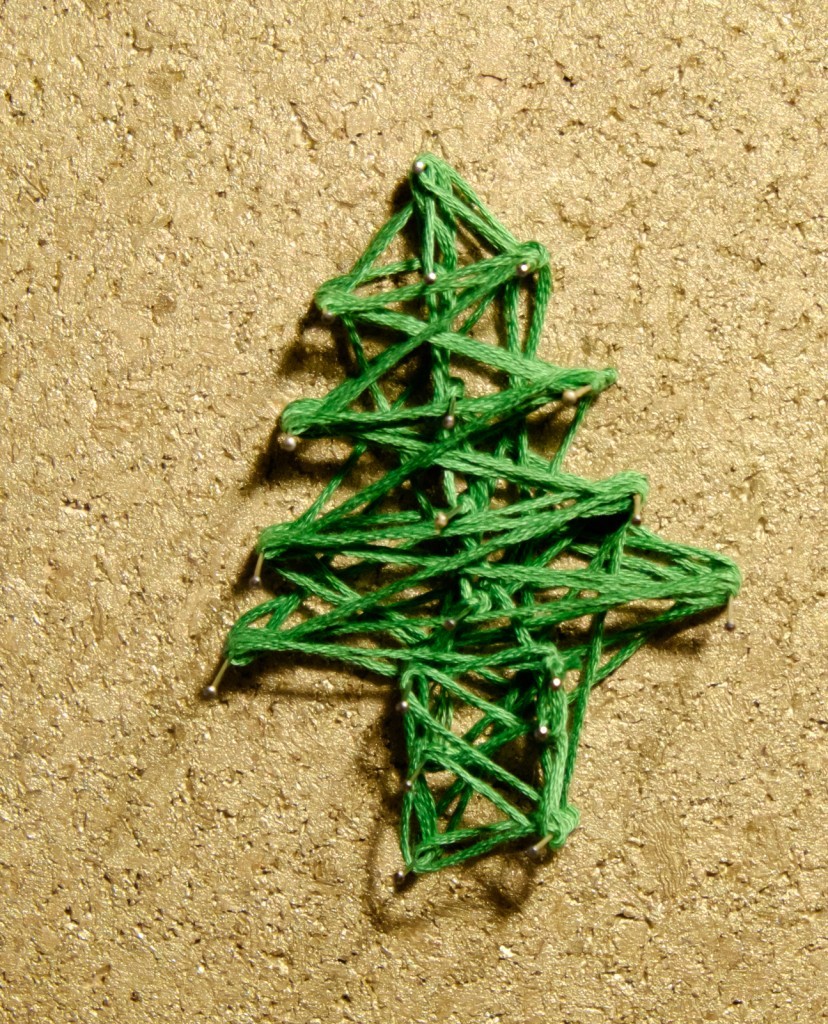 Again, to hang it I just poked a hole with my scissors and tied the baker's twine through it.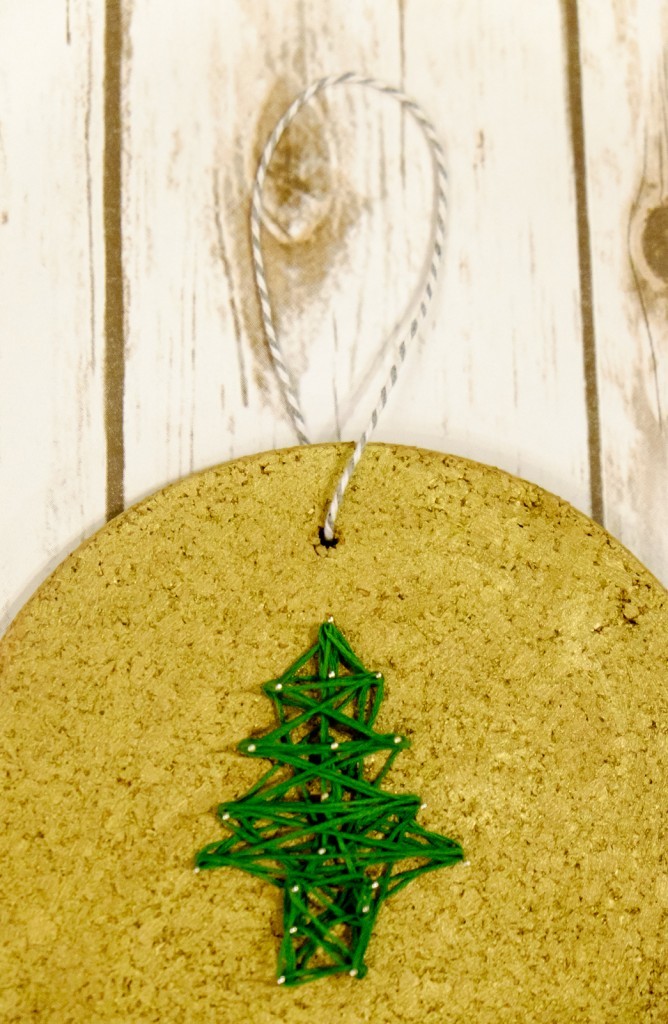 These Cork Trivet Christmas Ornament Decorations are a lot of fun and I'm already imagining ways to decorate more!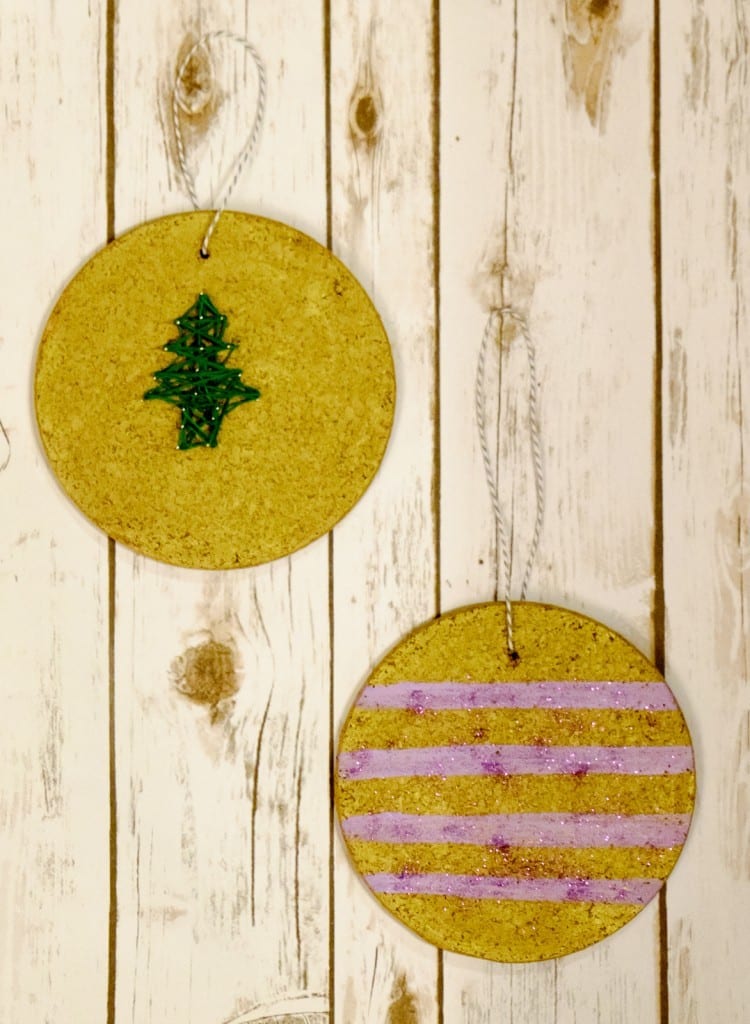 Make sure you check out the rest of the Holiday Edition of Craft Lightning!