Christmas is fast approaching and Team Ten is helping you get ready with some Twelve Days of Christmas crafts for the final round of Cricut's Design Space Star! My girls take after me and love little packages, so I came up with a Twelve Days of Christmas Gift Bag project that's easy to make and has an extra surprise.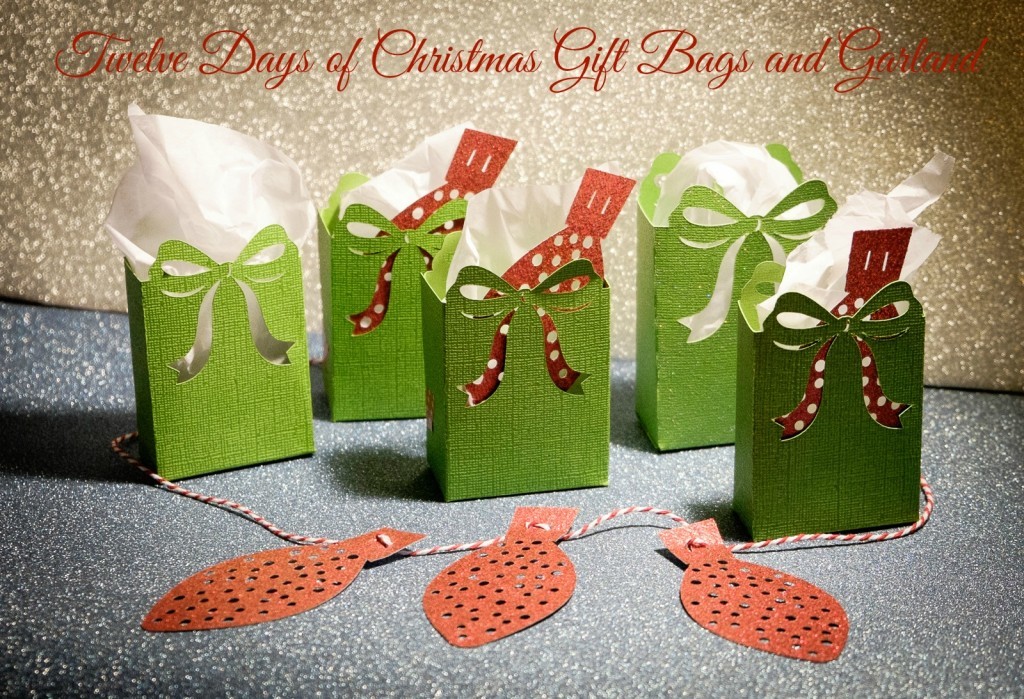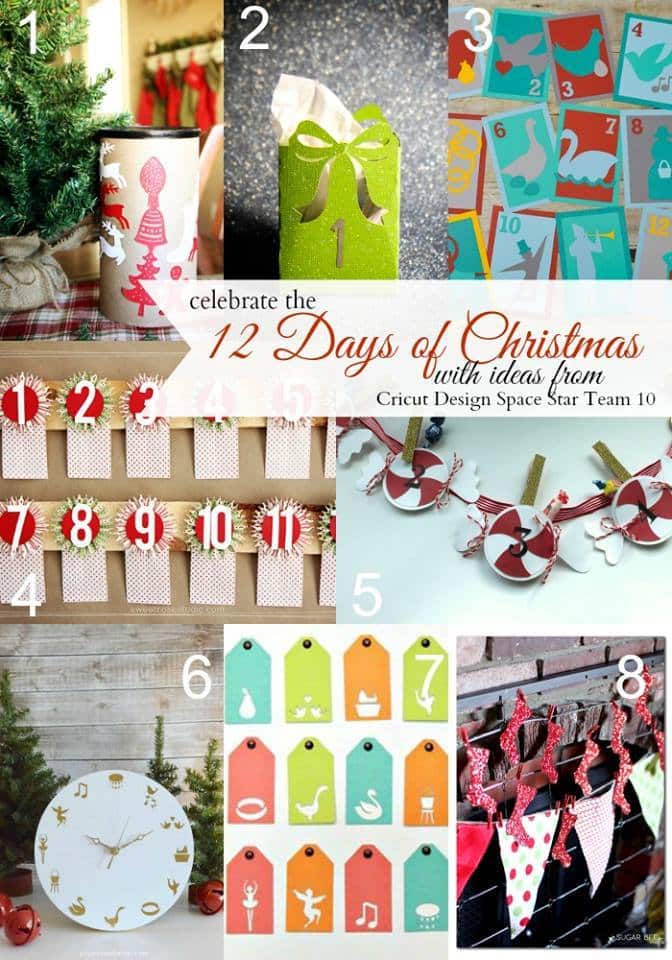 For my gift bags, you'll need:
a selection of pretty cardstock
Cricut Explore
scoring tool
baker's twine
tissue paper (optional)
chocolates (highly recommended!)
Attach your scoring tool in the "A" slot. This was my first time using it, and I wish I had discovered it sooner! While the blade is cutting your project, the scoring tool is marking where you fold it, so you don't need to worry about straight lines or messing it up. Genius!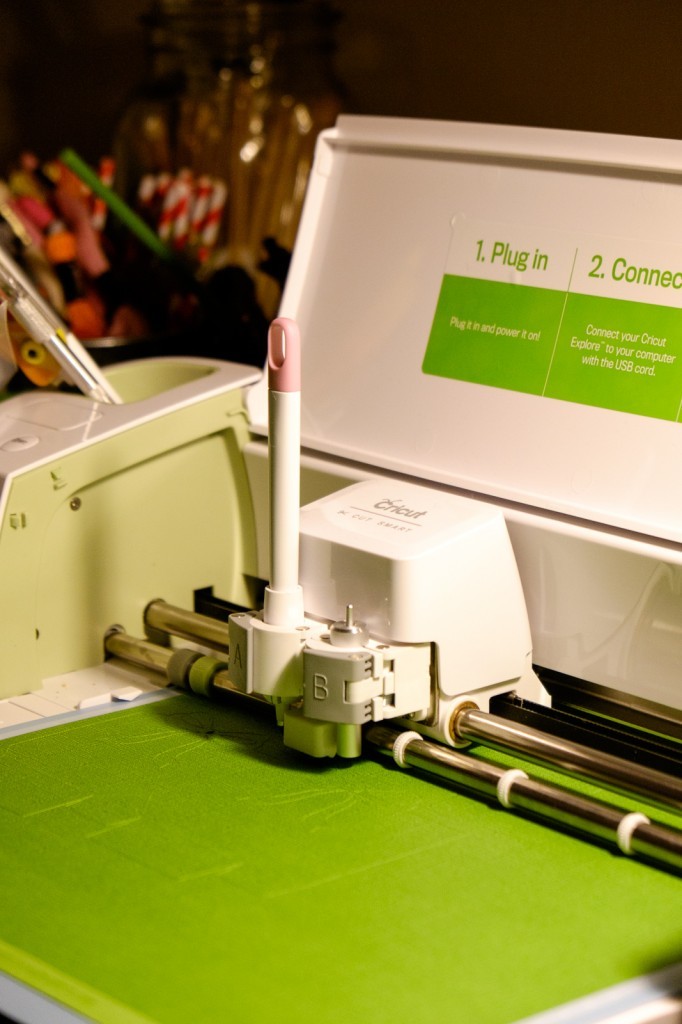 I also figured out another neat trick (I'm full of them today!). I used textured cardstock for this project, and found that if I put it on the mat with the texture down, the cut was cleaner and I could see the scoring lines easily. I used the Bow Treat Bag and Christmas Light designs in Design Space.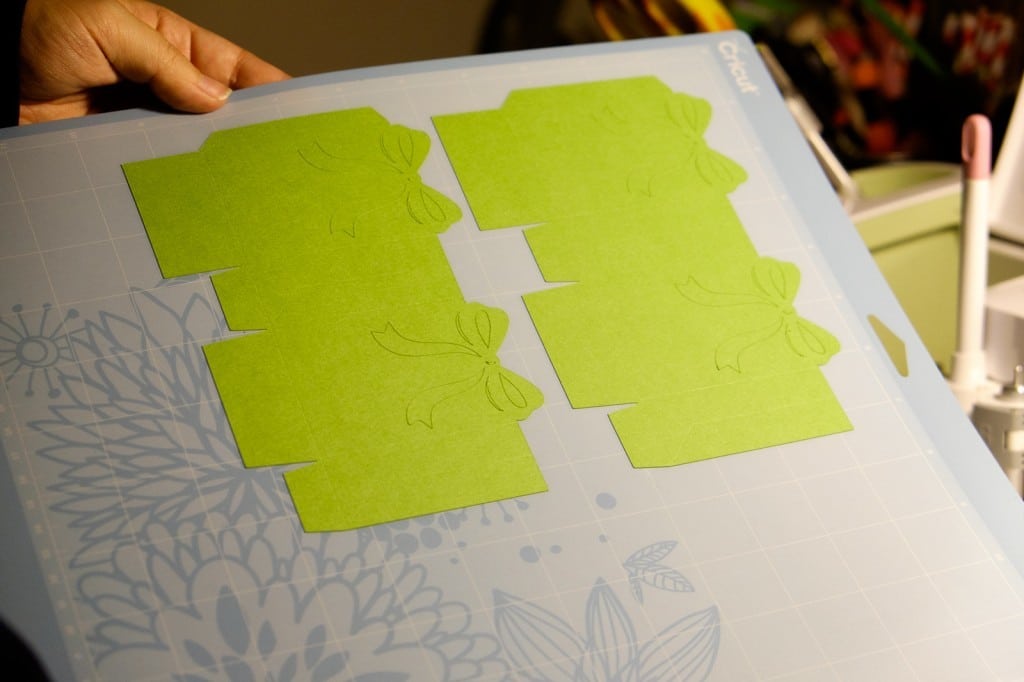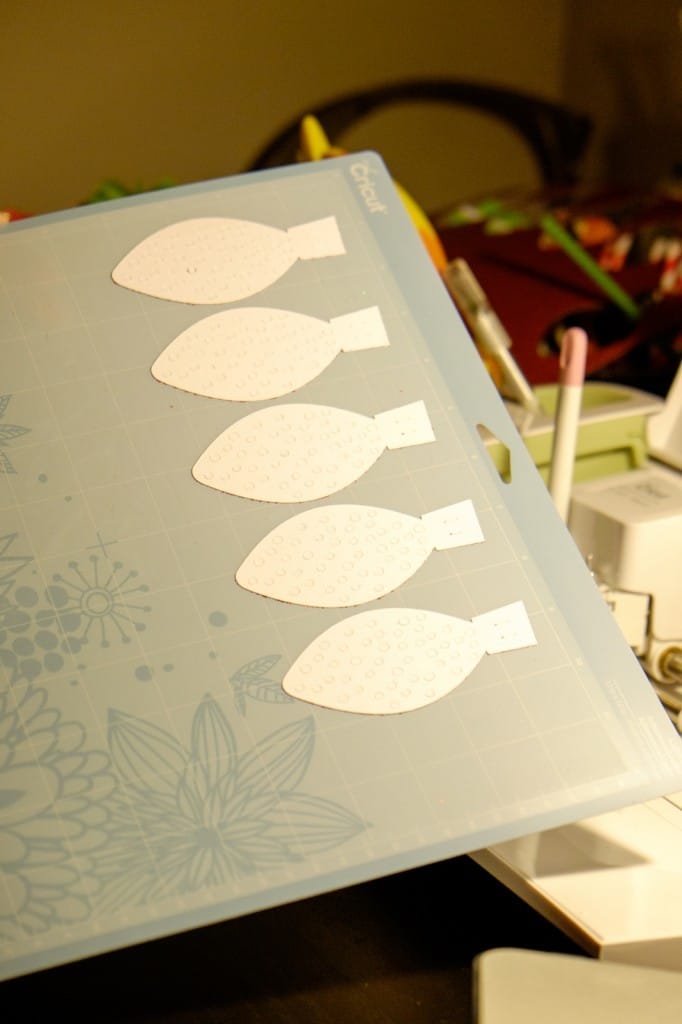 The idea behind this is to make a bag and a light for each of the twelve days of Christmas. Put a light in each bag, along with some tissue paper. I'm adding a chocolate in each one as an additional treat! Each day, pull out your light (while nibbling your chocolate), and add it to your baker's twine. At the end of the twelve days, you have a lovely little garland! I'm making a set for each of my girls in their favorite colors.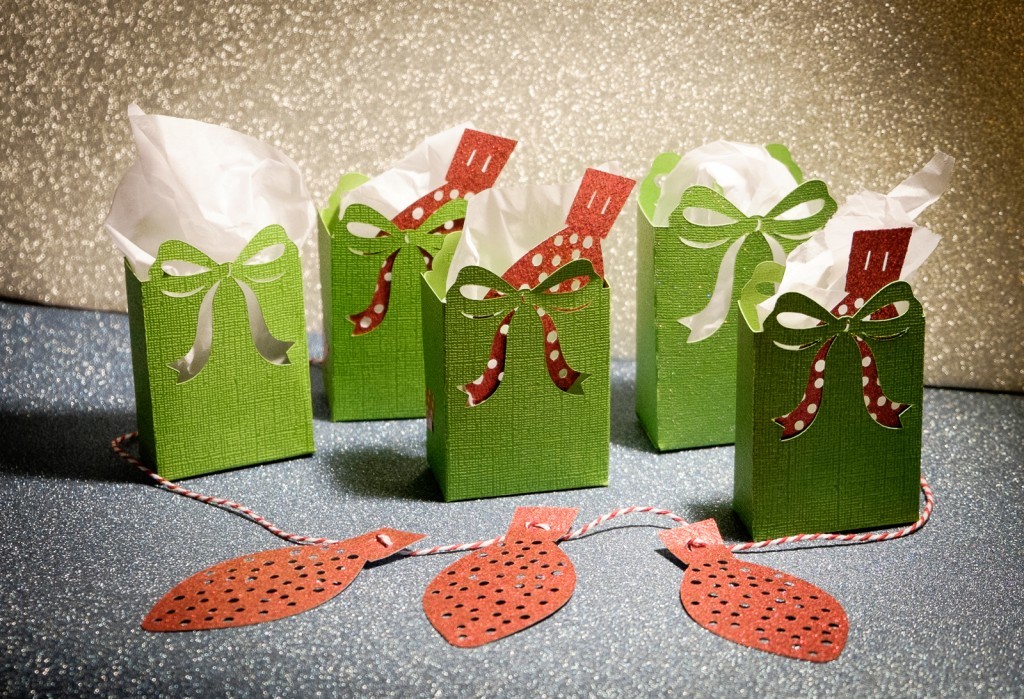 Please check out the rest of Team Ten's Twelve Days of Christmas crafts! There's a lot of inspiration for the Christmas season!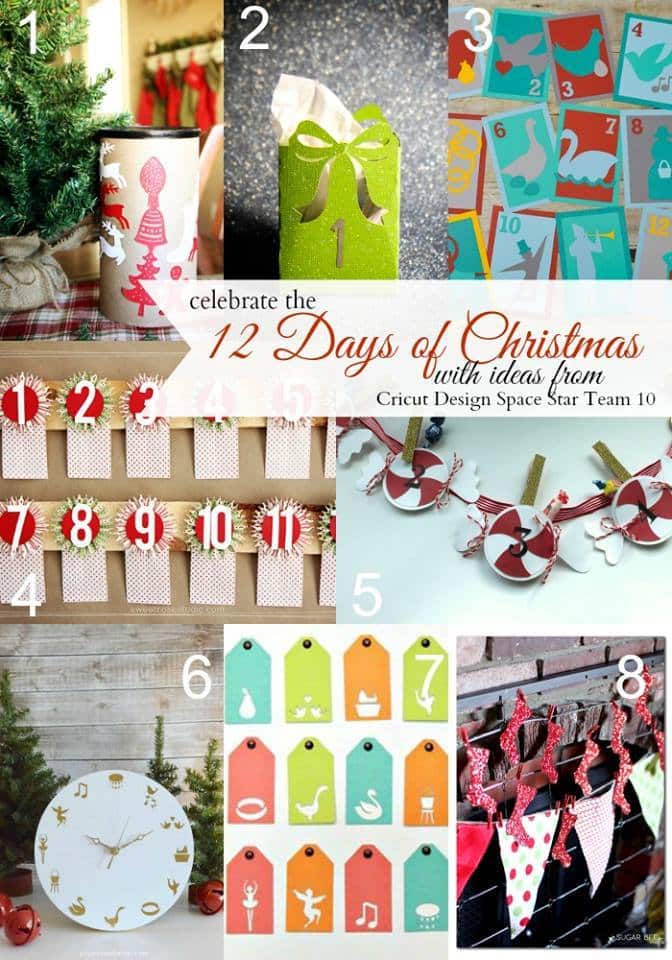 Drummer Boy Christmas Kids Craft by Sweet Rose Studio

Twelve Days of Christmas Gift Bags

 by Albion Gould
12 Days of Christmas Countdown by Let's Eat Grandpa
12 Days of Christmas Advent Calendar by Sweet Rose Studio
12 Days Candy Countdown by One Krieger Chick
Modern Twelve Days of Christmas Clock by Popper and Mimi
12 Days Boxes by Crafting in the Rain
12 Days Stocking Countdown by Sugar Bee Crafts
**This post contains affiliate links and I will be compensated if you purchase using them. A huge Thank You to Cricut for the Cricut Explore and the Design Space Star Competition!!**