I fully admit that I've been daydreaming about pulling some of our Christmas decorations out even though we haven't hit Thanksgiving yet. I wasn't always that person, but I am now! I figure that even if I talk myself out of fully decorating, I can make some preparations, though, right?! This Handmade Ornament Blog Hop is perfect for that little bit of Christmas prep before going all out. I won't tell if you decide to start making some now. 😉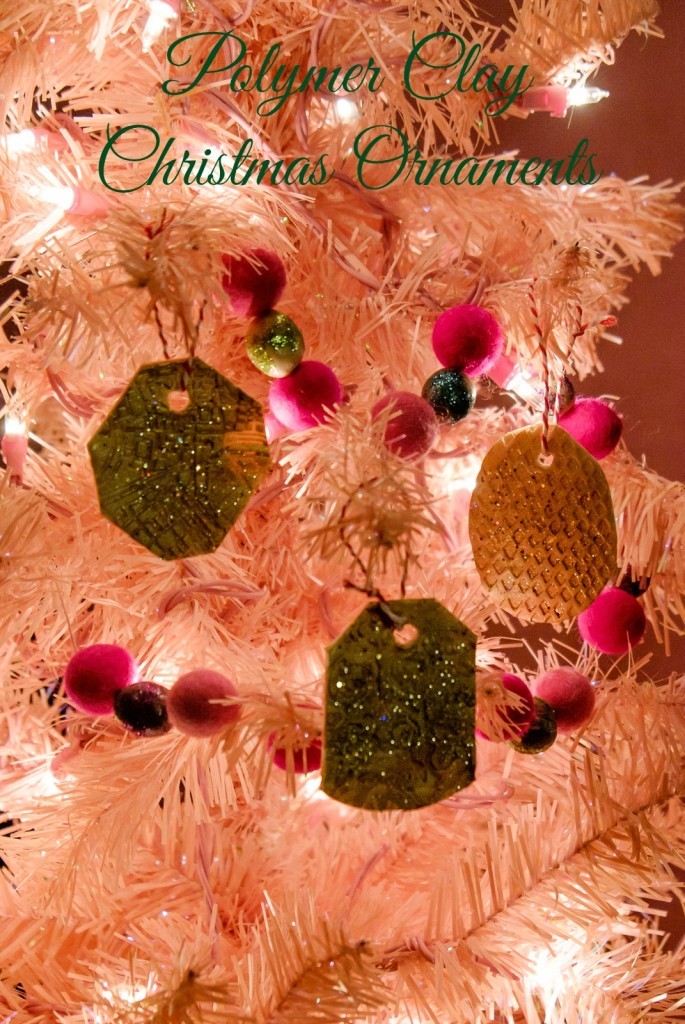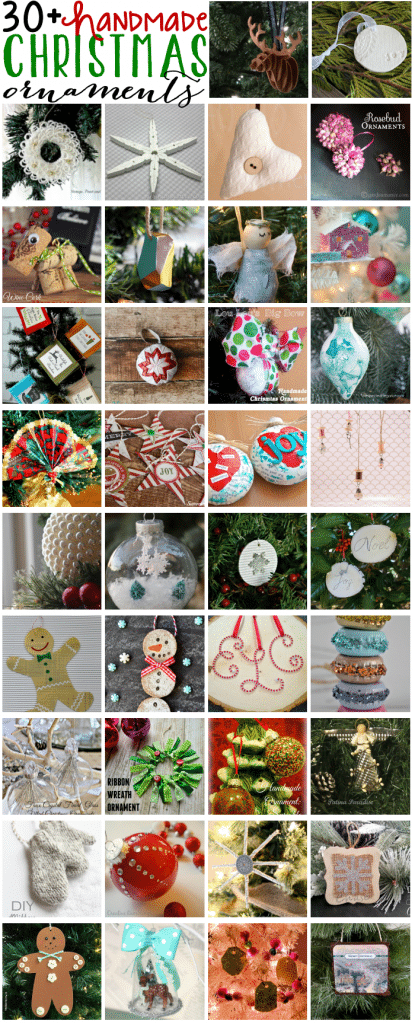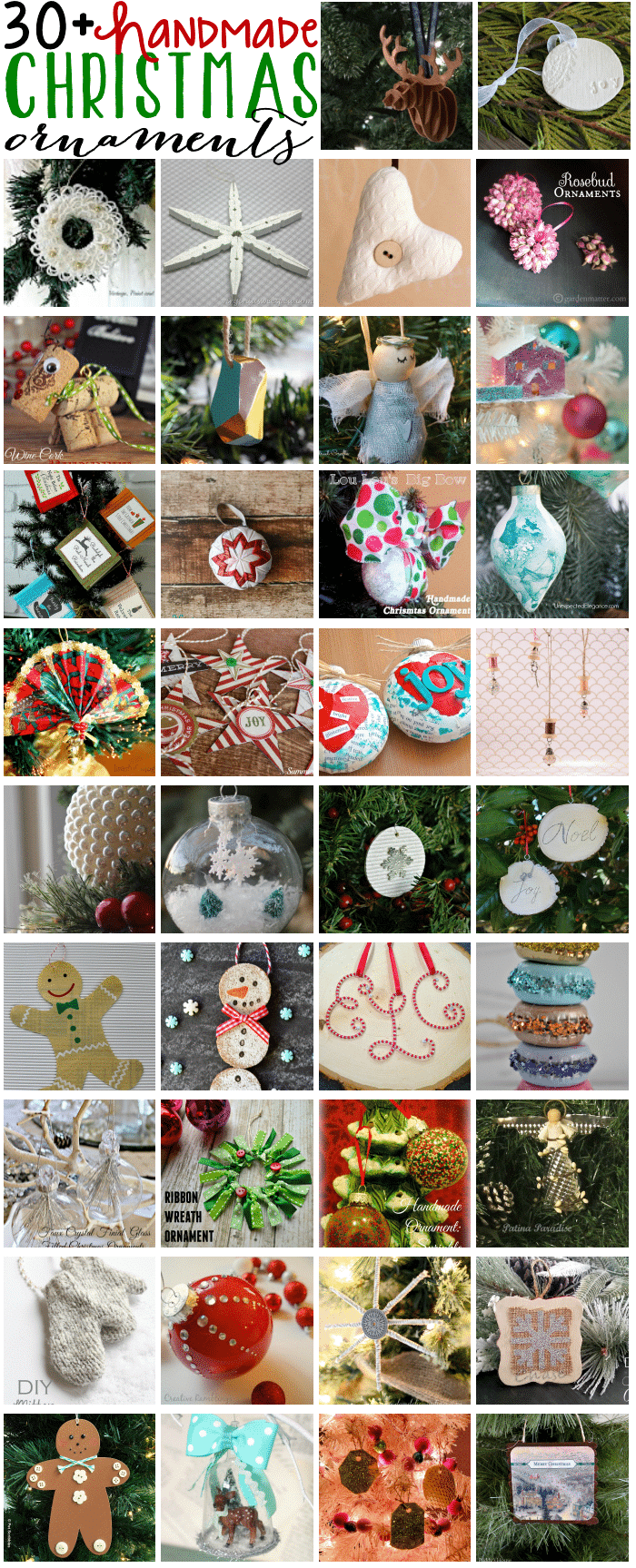 I've been on the lookout for crafts to do with the girls this year, and making these Polymer Clay Christmas Ornaments is perfect. They're easy, fun, and we can make them together.
You will need:
polymer clay
modeling tool set
texture sheet
craft paint
glitter
Mod Podge
brush
baker's twine
baking pan
oven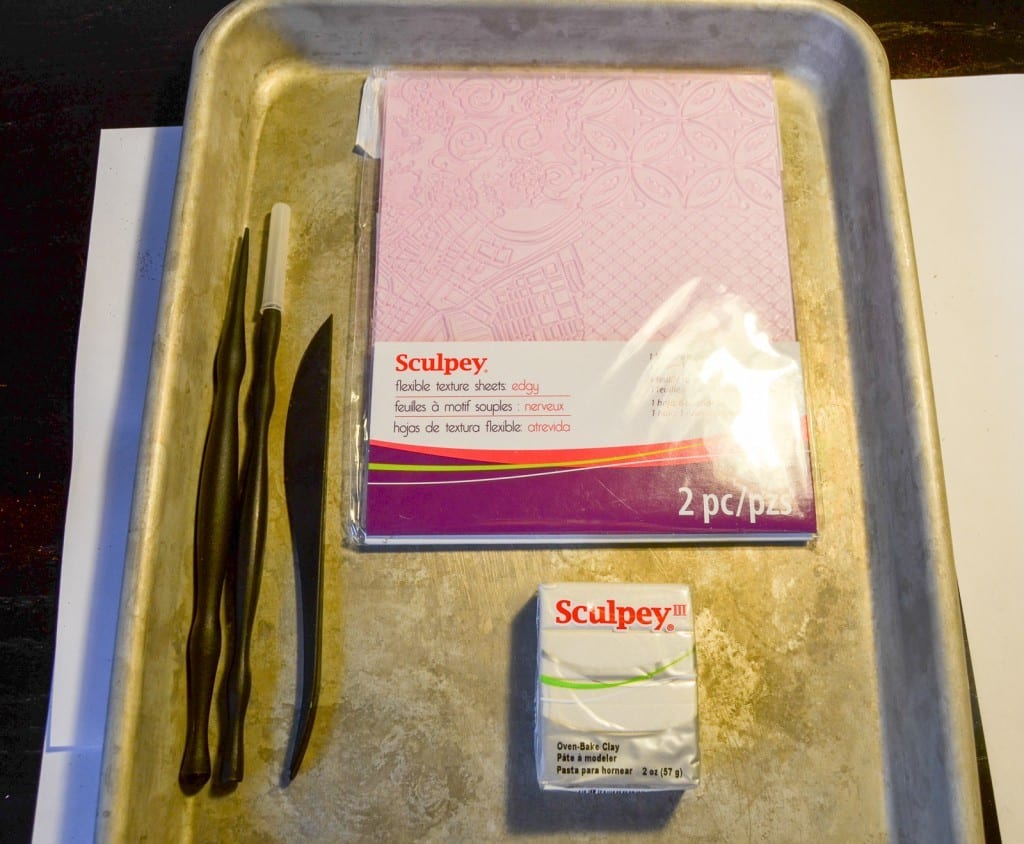 Break the clay into smaller pieces and smooth them out onto your tray. Using your tools, cut the clay into the shape you want your ornament to be. Press the texture sheet onto the clay firmly. Don't forget to make a hole for the twine.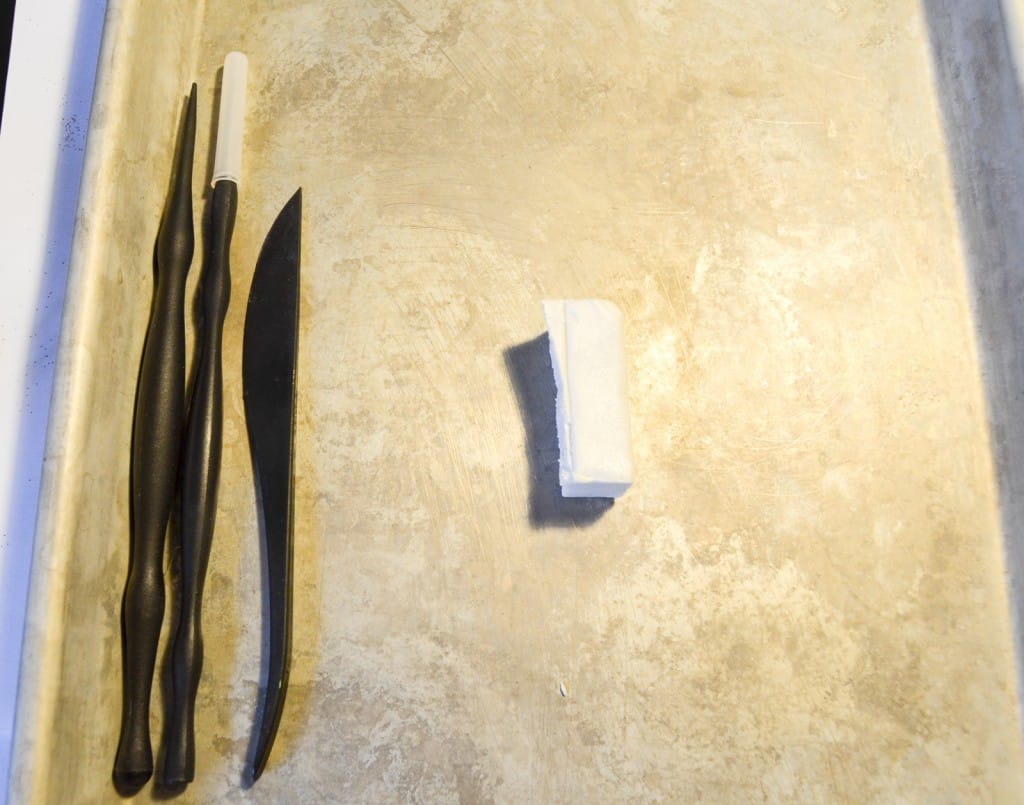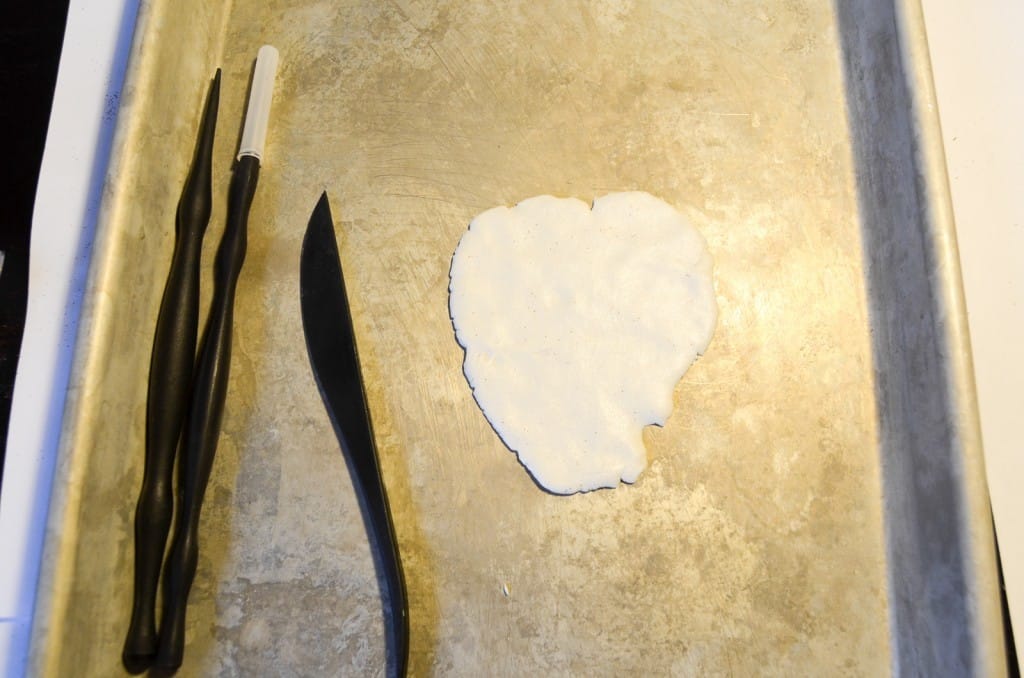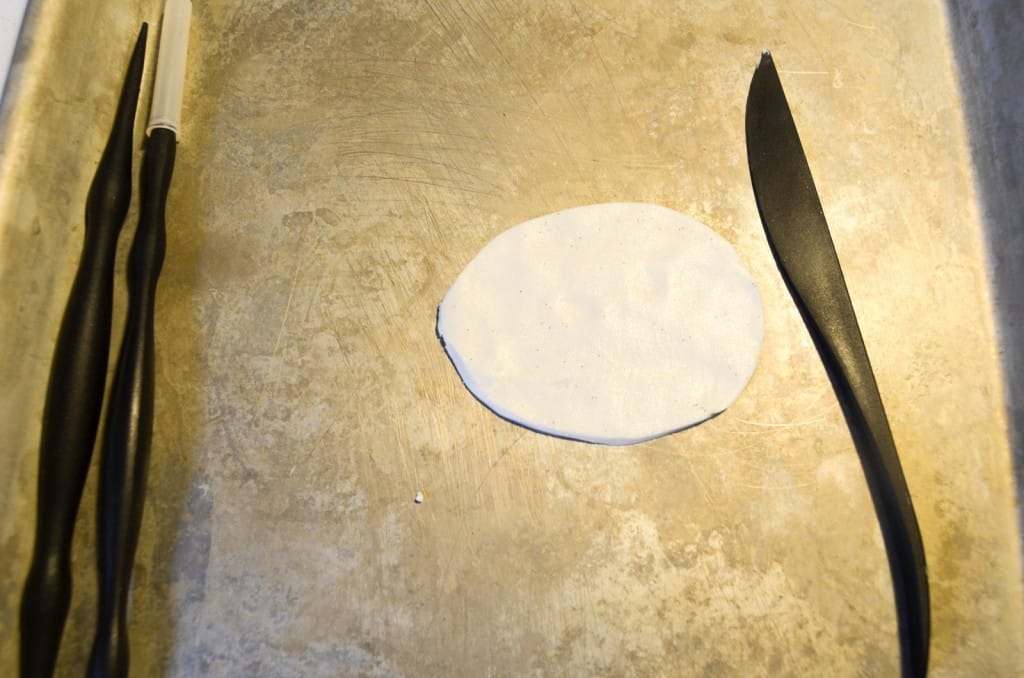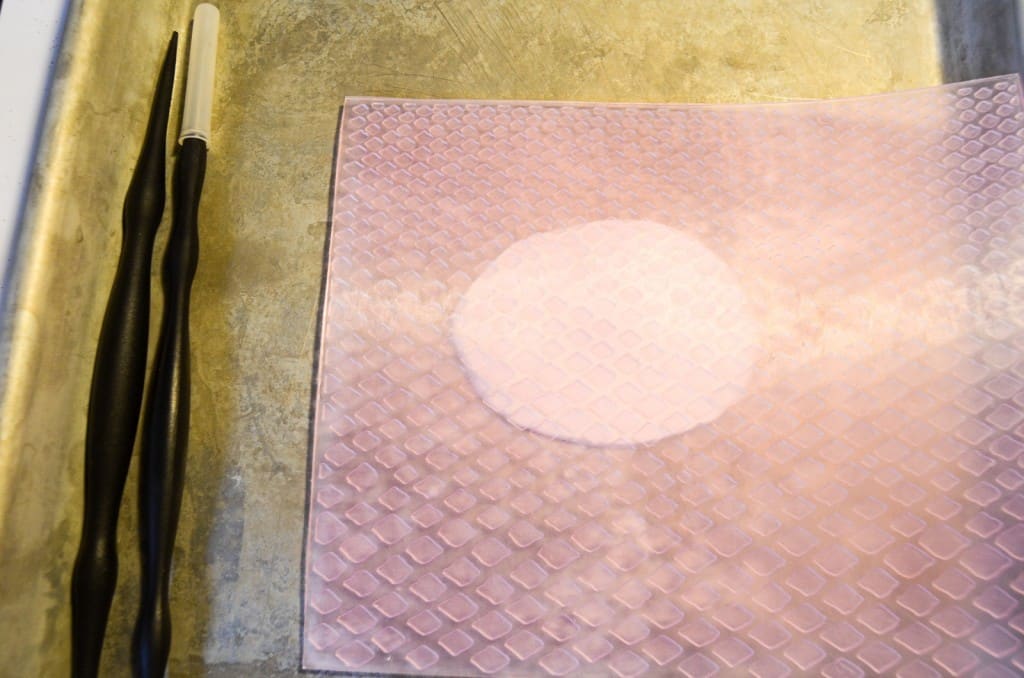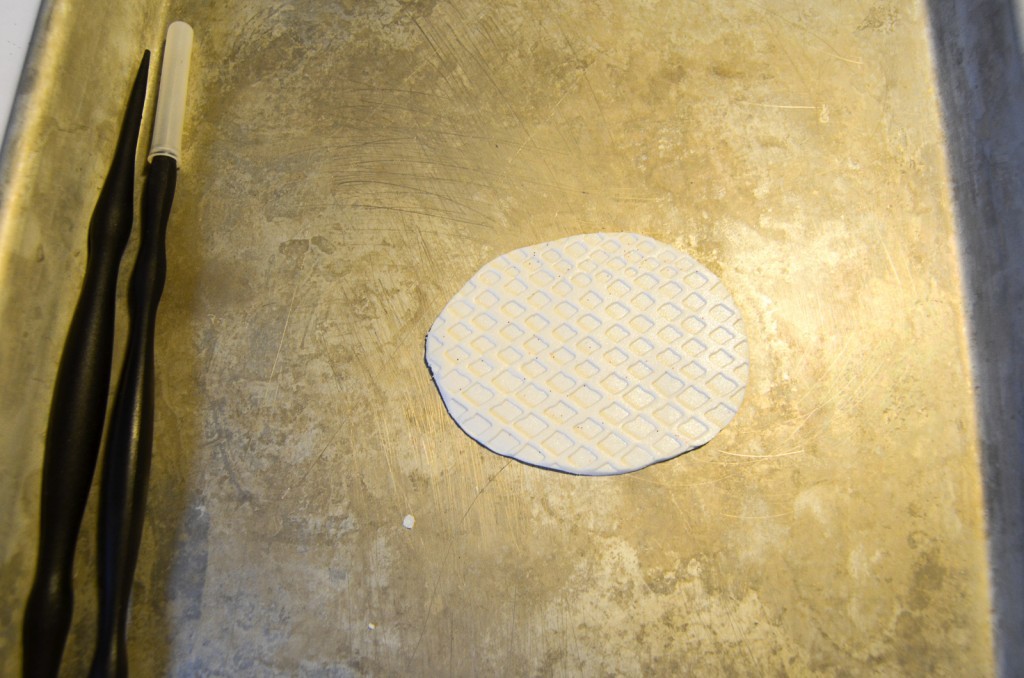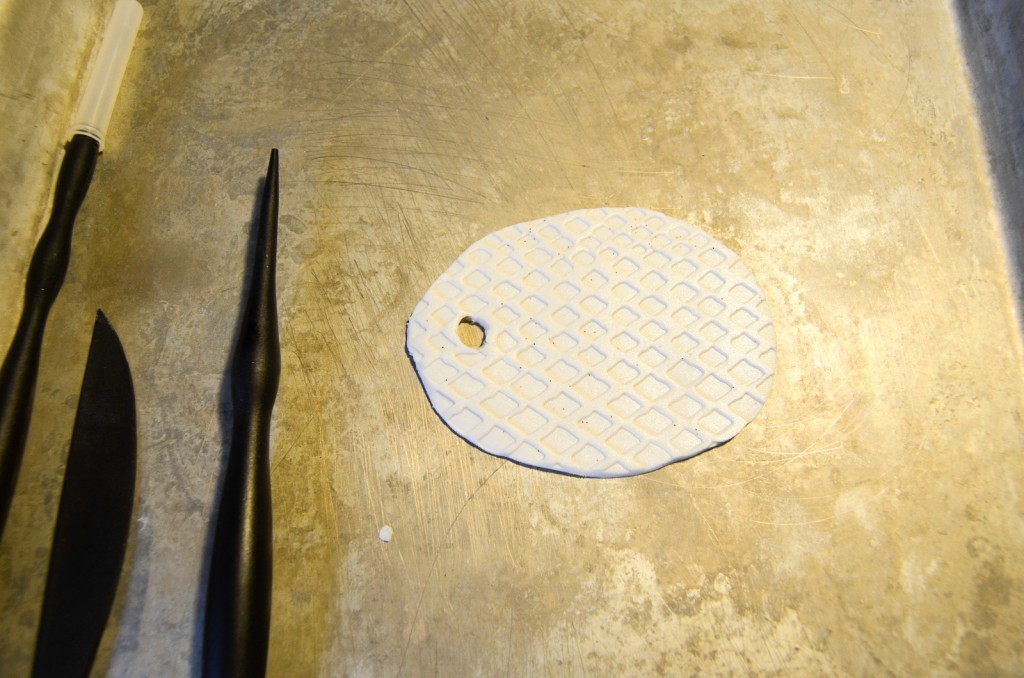 When you've made as many ornaments as you want, bake them in a 275 degree oven. The instructions say to bake for 15 minutes per 1/4 inch.
When the ornaments have baked and cooled, it's time to decorate! I started by lightly painting my ornaments gold.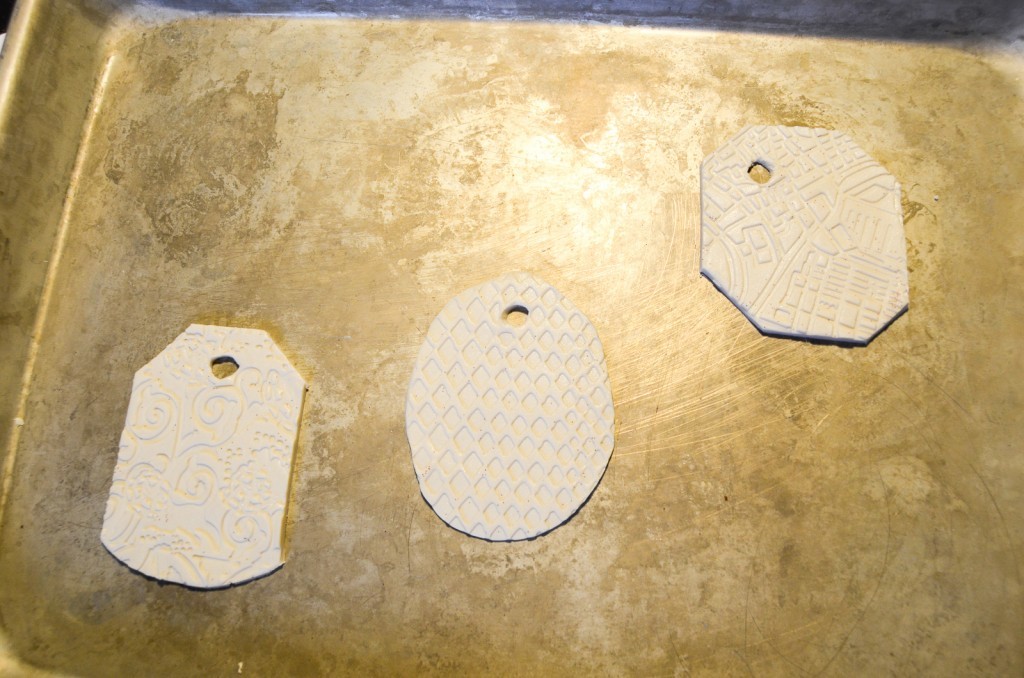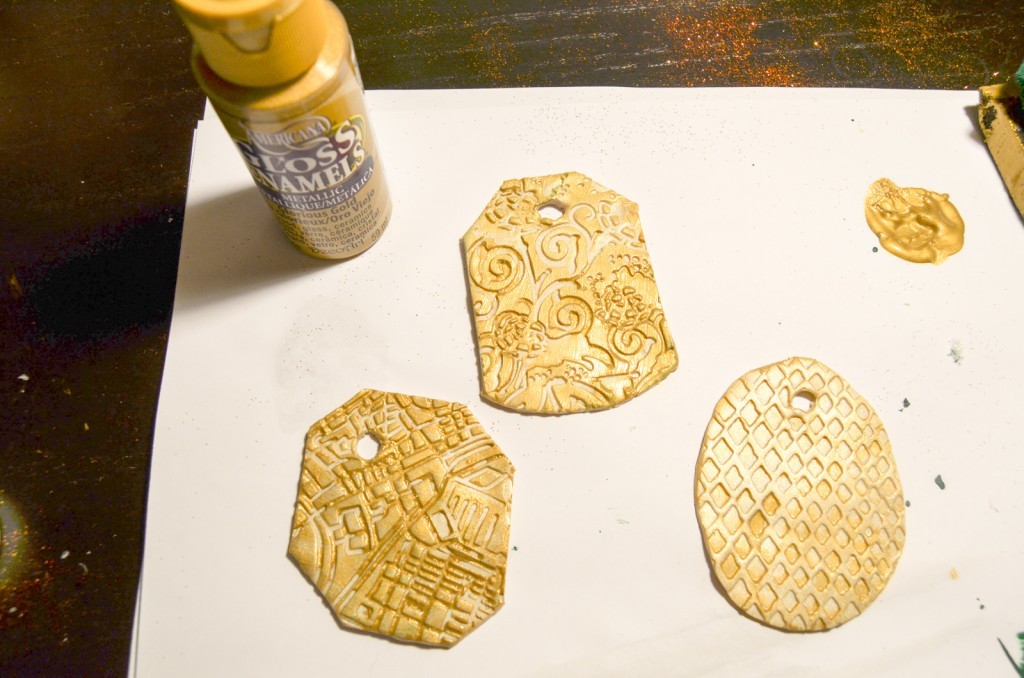 While the paint is still wet, sprinkle glitter onto the ornaments. When the paint is dry, cover the glitter with a coat of Mod Podge.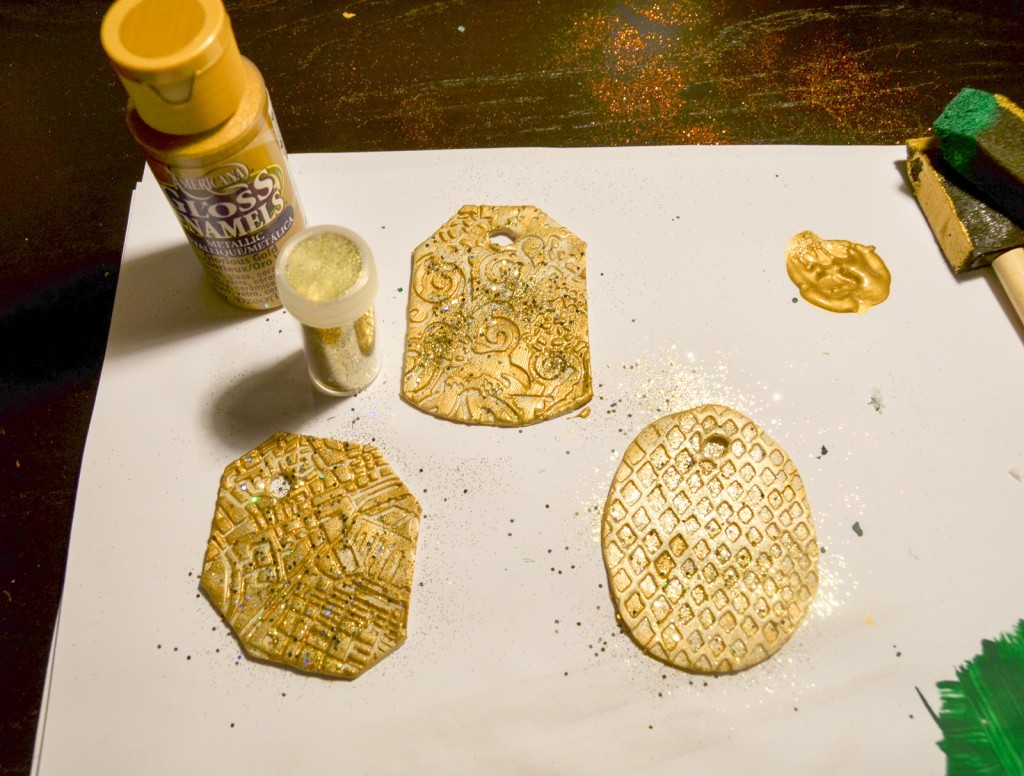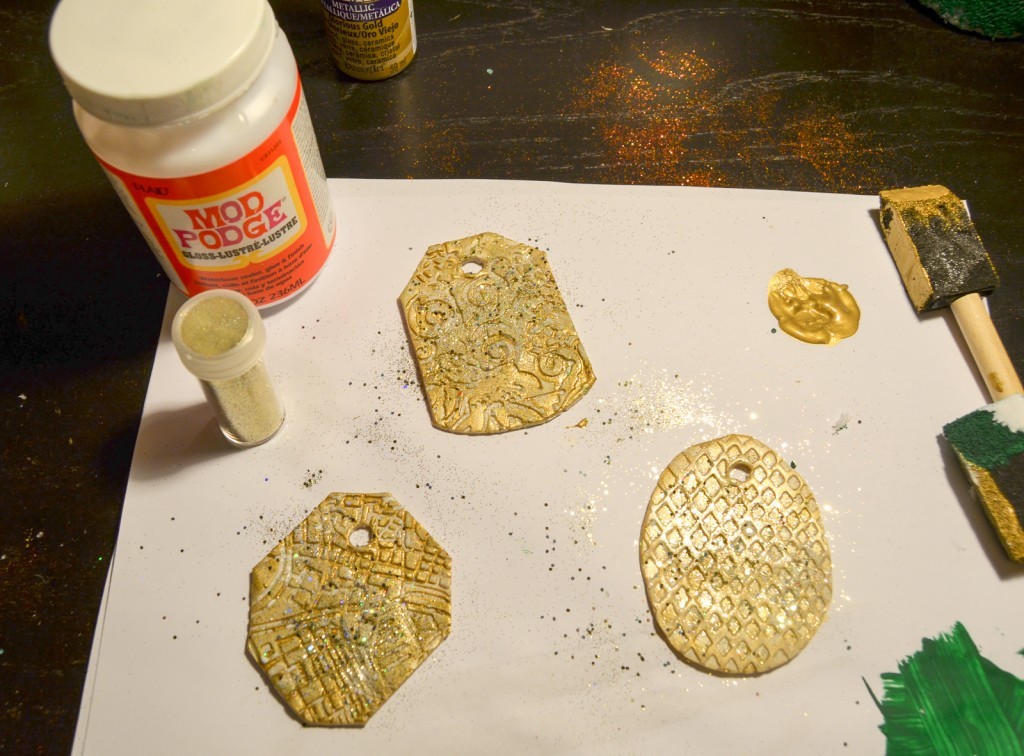 When everything is dry (it doesn't take long!), cut pieces of your twine that are long enough to create a loop to hang it how you want. Loop the twine through and tie a knot.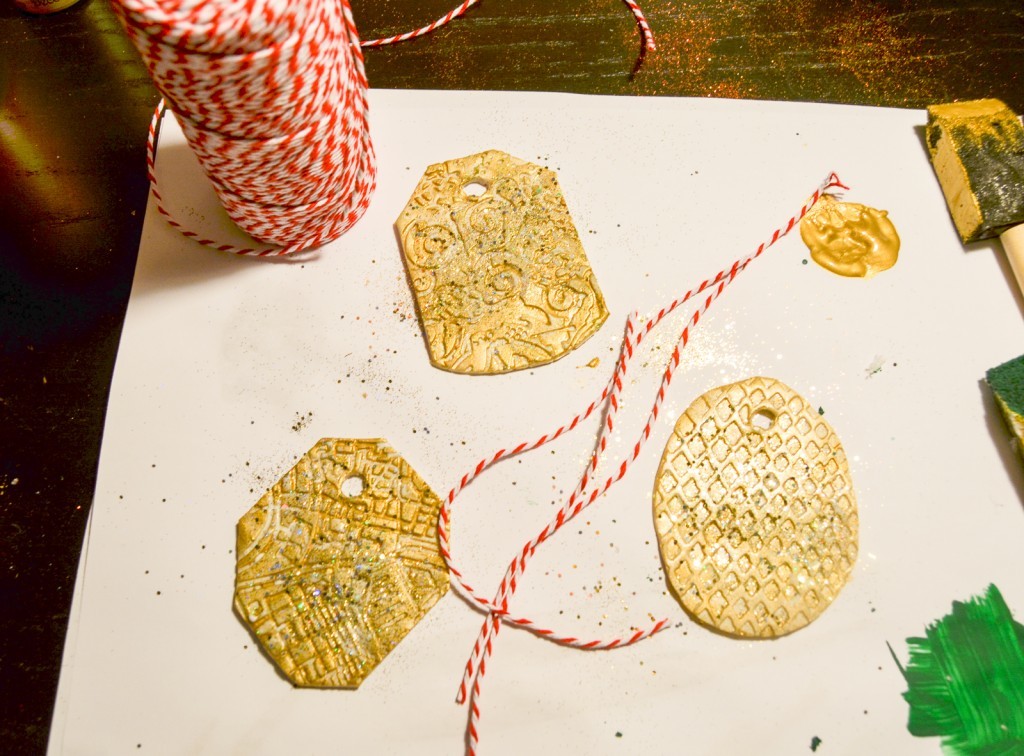 These Polymer Clay Ornaments are so much fun as a family craft. The kids can "carve" their names into them, use their favorite colors…the possibilities are endless!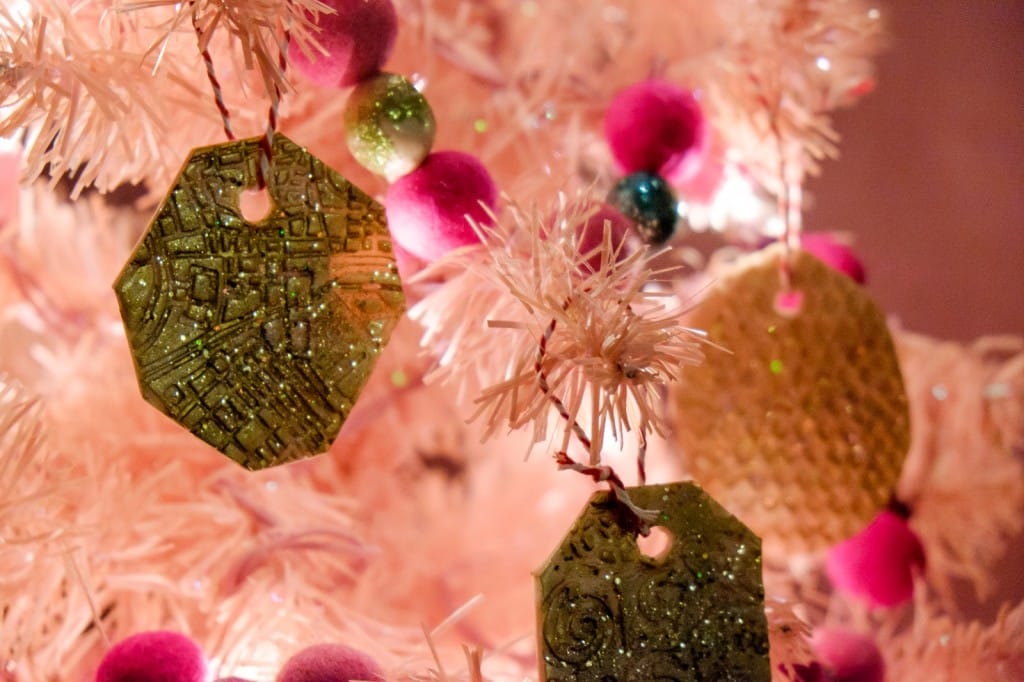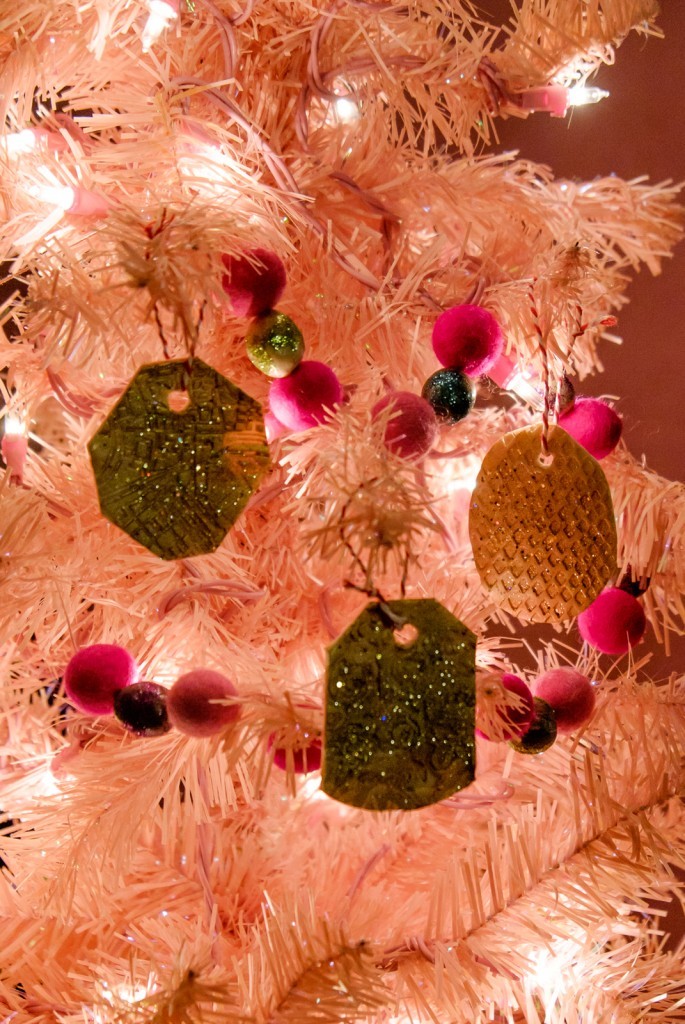 If you're interested in the garland peeking out from behind the ornaments, check out my Trim the Tree Garland!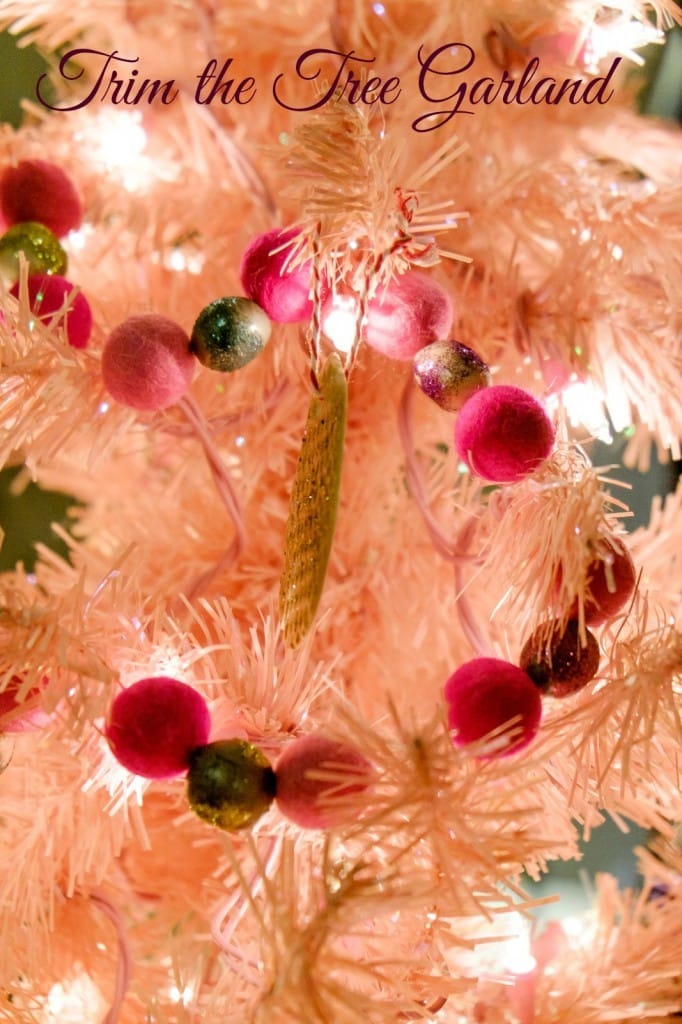 Please check out all of the awesome handmade ornaments other bloggers have made for you! I'm so excited to start making and decorating now, and I bet you will be, too!