I made my original yarn chandelier over the summer, and I loved it so much that I decided to make a fall version. I can't get enough of fall decorations!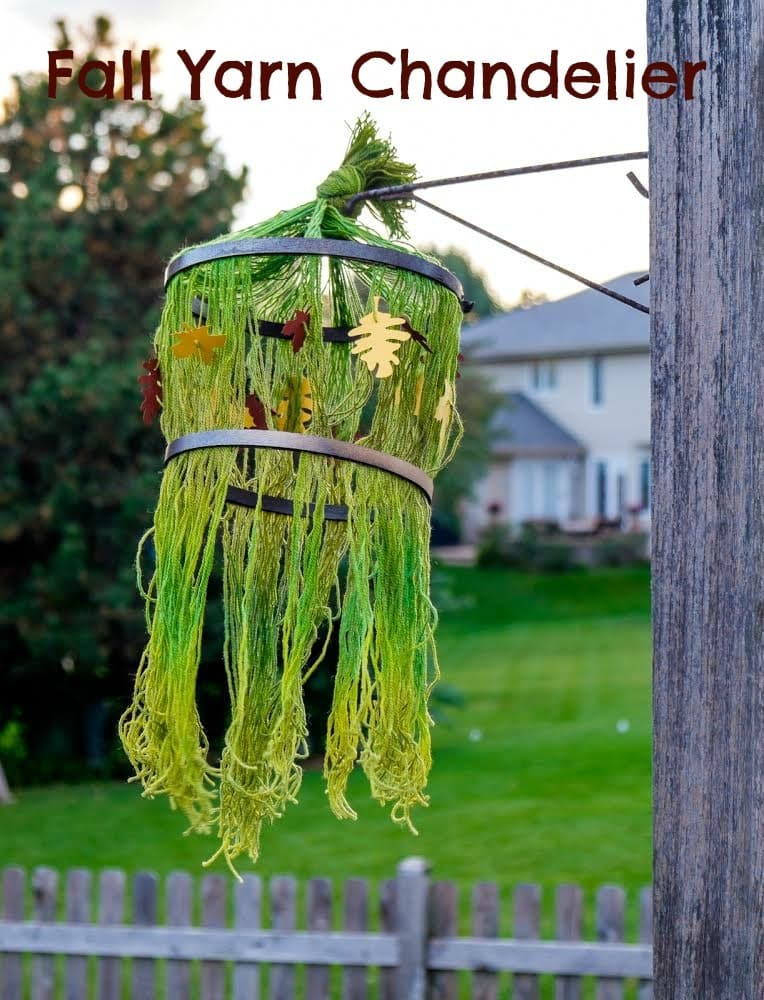 I've teamed up with a group of 75 bloggers to share tons of Fall Harvest Ideas with you! From crafts, to recipes, to home decor and more…we have you covered for Fall inspiration!

You will need:
Start by pulling the hoops apart and painting them all over with a combination of the brown and gold spray paint. Set aside to dry.
Get your skein of yarn and pull it into a loose circle. Cut it down the middle on both sides so that you're left with straight pieces that are roughly the same length. You will only need half of the yarn pieces for this craft. Here's an example of what I mean: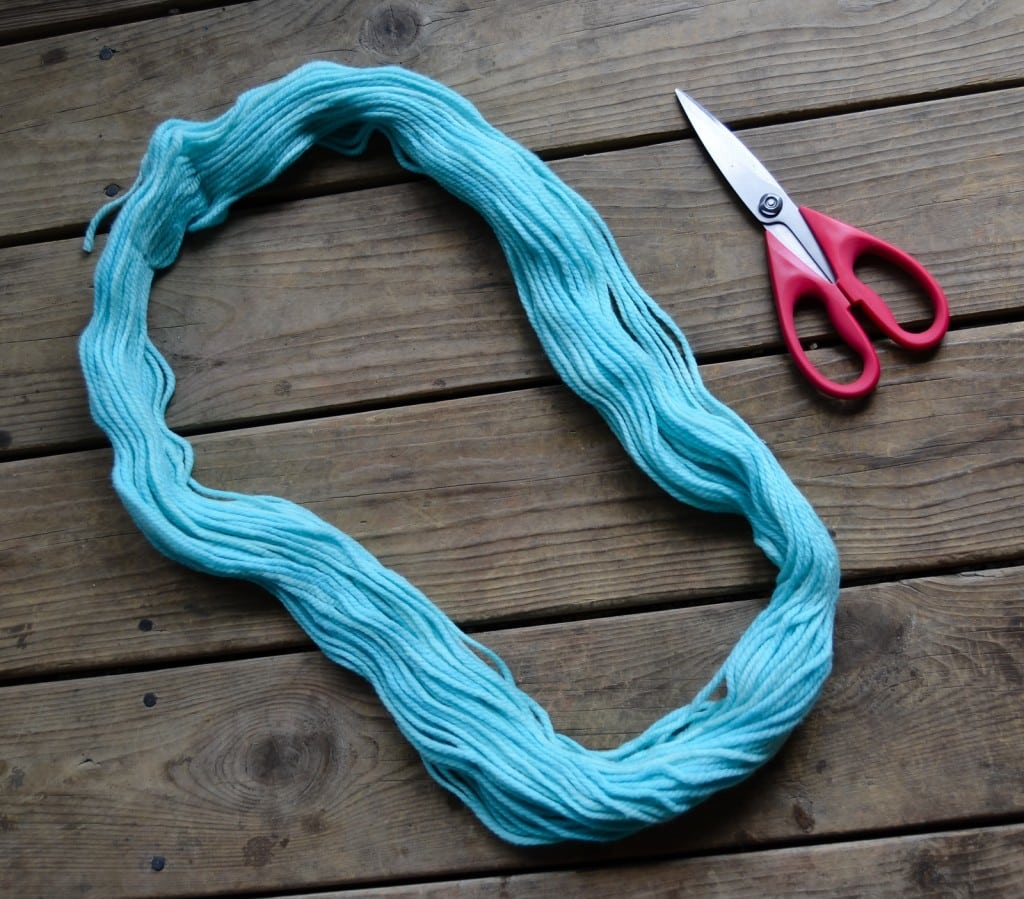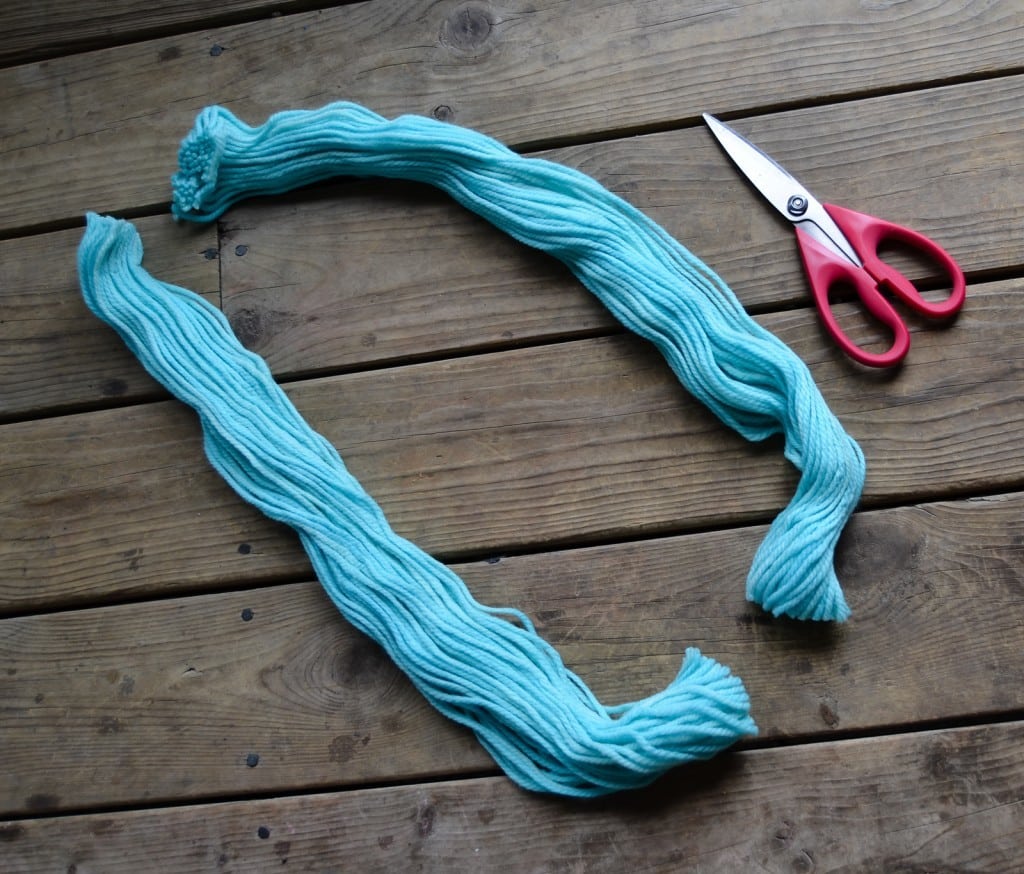 Take your yarn and tie a knot in it roughly 1.5 inches from the end.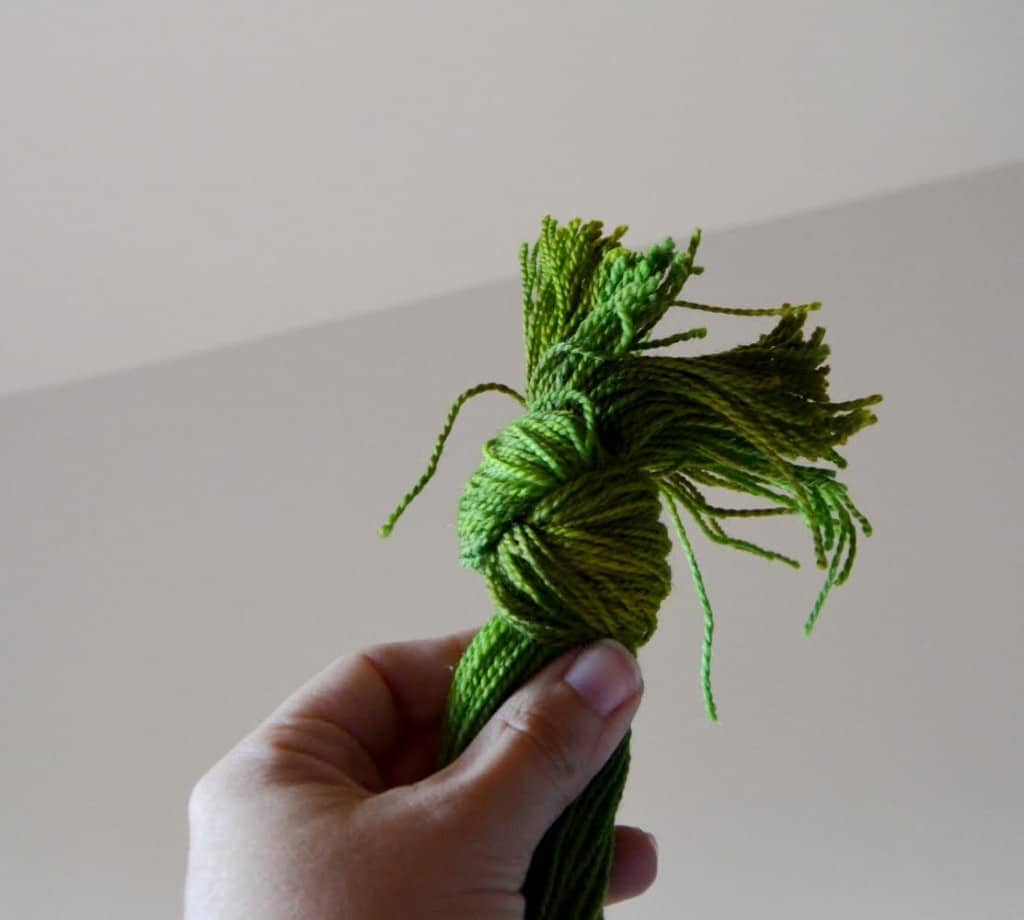 When the hoops are dry, place the outside piece of the biggest hoop on your work surface. Stick the knotted end of the yarn in the center.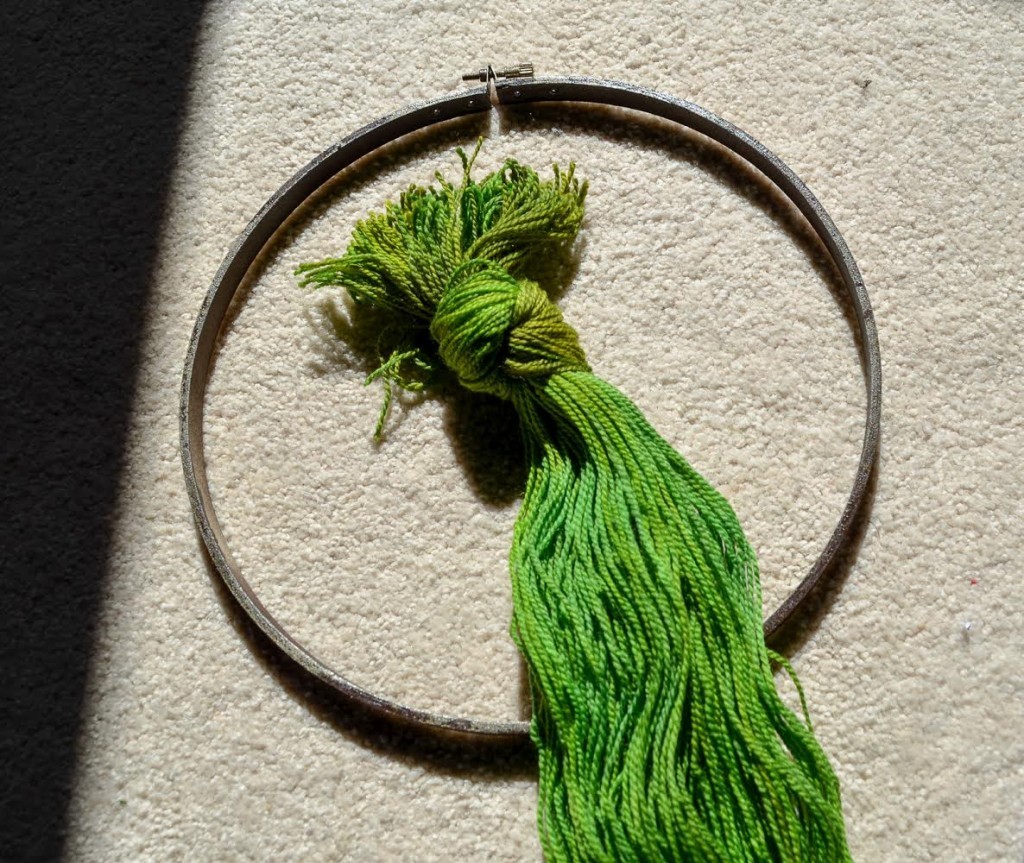 Leave the knot in the center and spread the yarn pieces around the hoop. Don't make it too tight–I left about two inches from the knot to the hoop. Insert the inside portion of the hoop and tighten.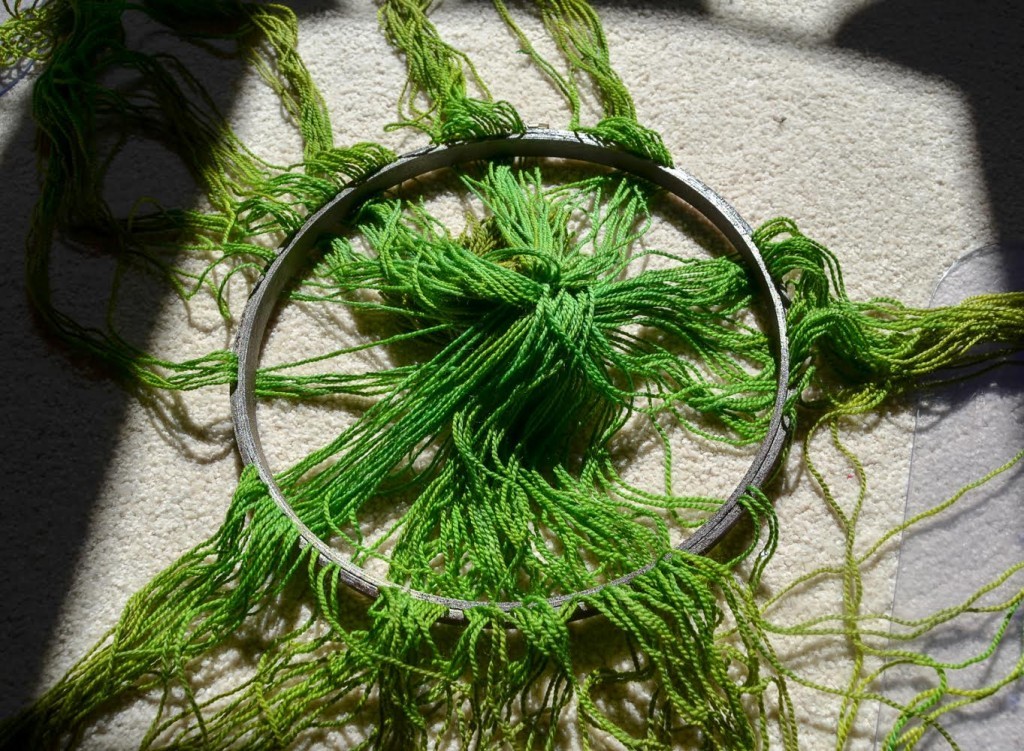 I decided to make some leaves to add some fall fun to my hoop. You can get the leaves however is easiest for you–cut them by hand, use any cutting machine, or even use fake leaves. I used my Cricut Explore. I pulled up some leaves in Design Space and cut them on brown and yellow card stock.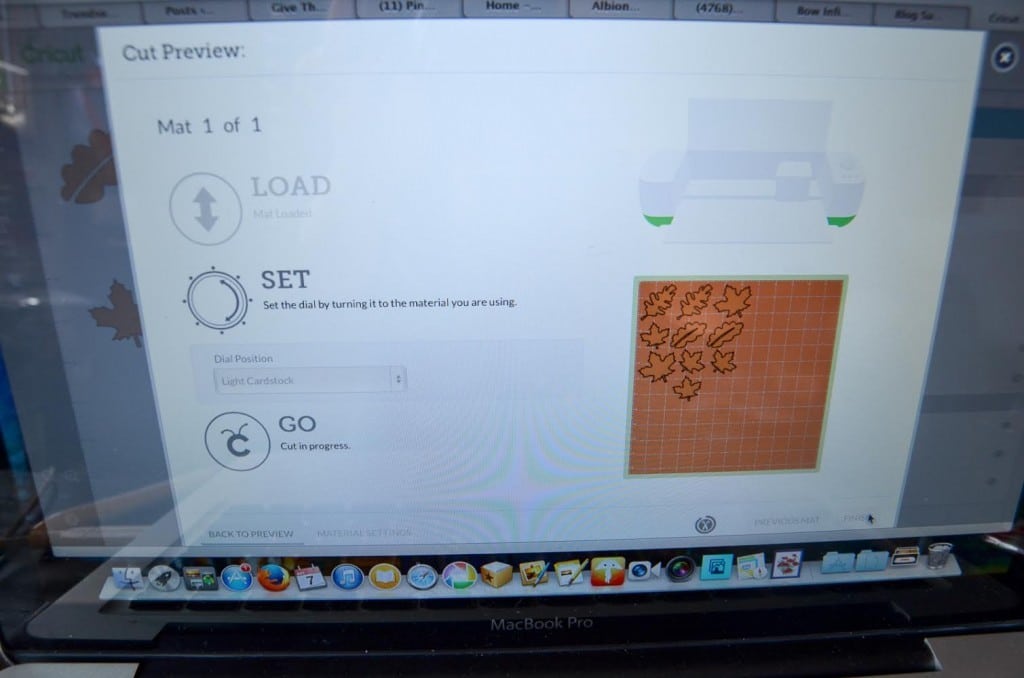 Make a hole in your leaves big enough for a single strand of yarn to go through. Working your way around your hoop, put leaves on pieces of yarn. Tie a knot under each leaf.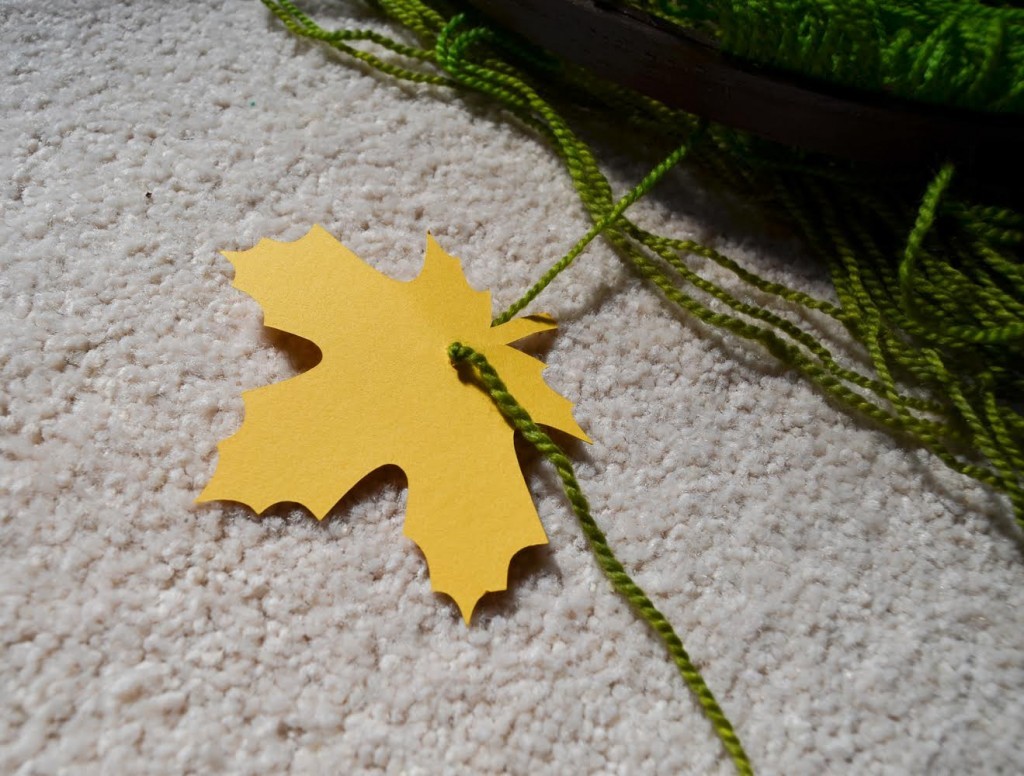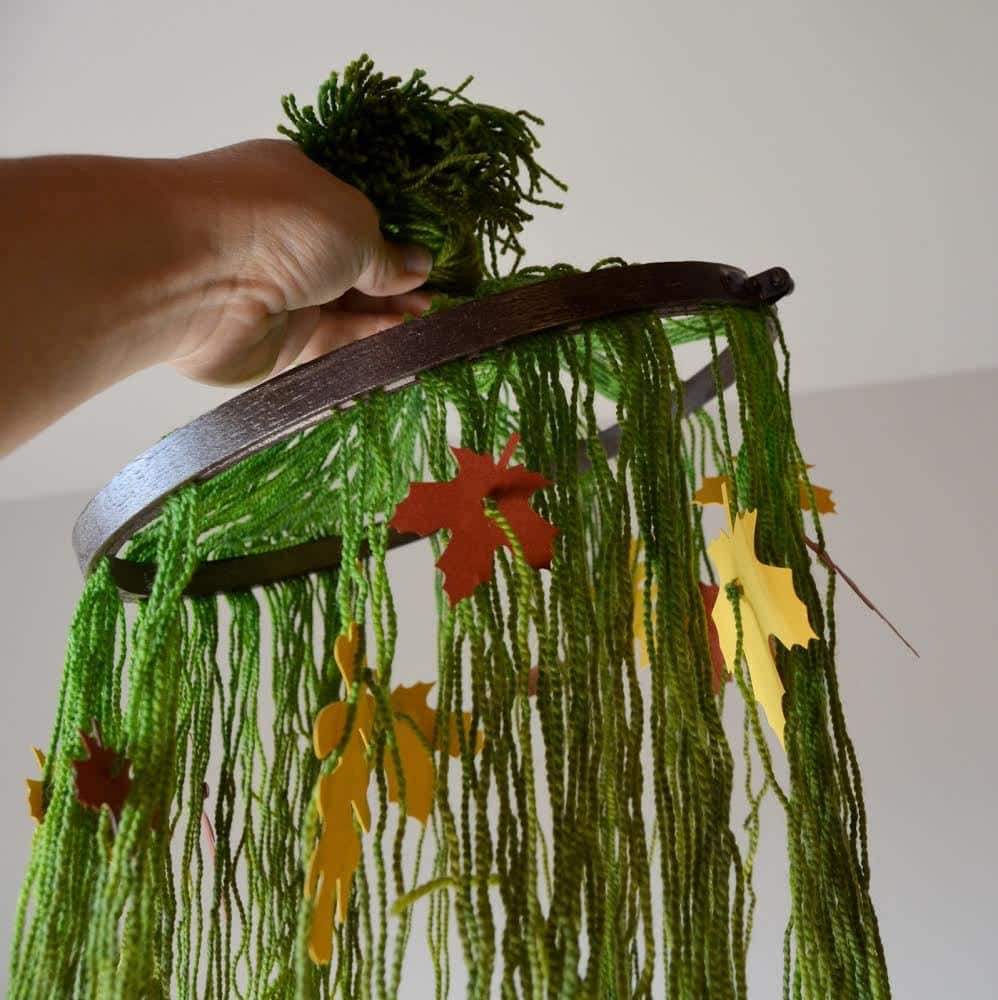 When you have as many leaves attached as you want, pile your yarn back into the center of the hoop.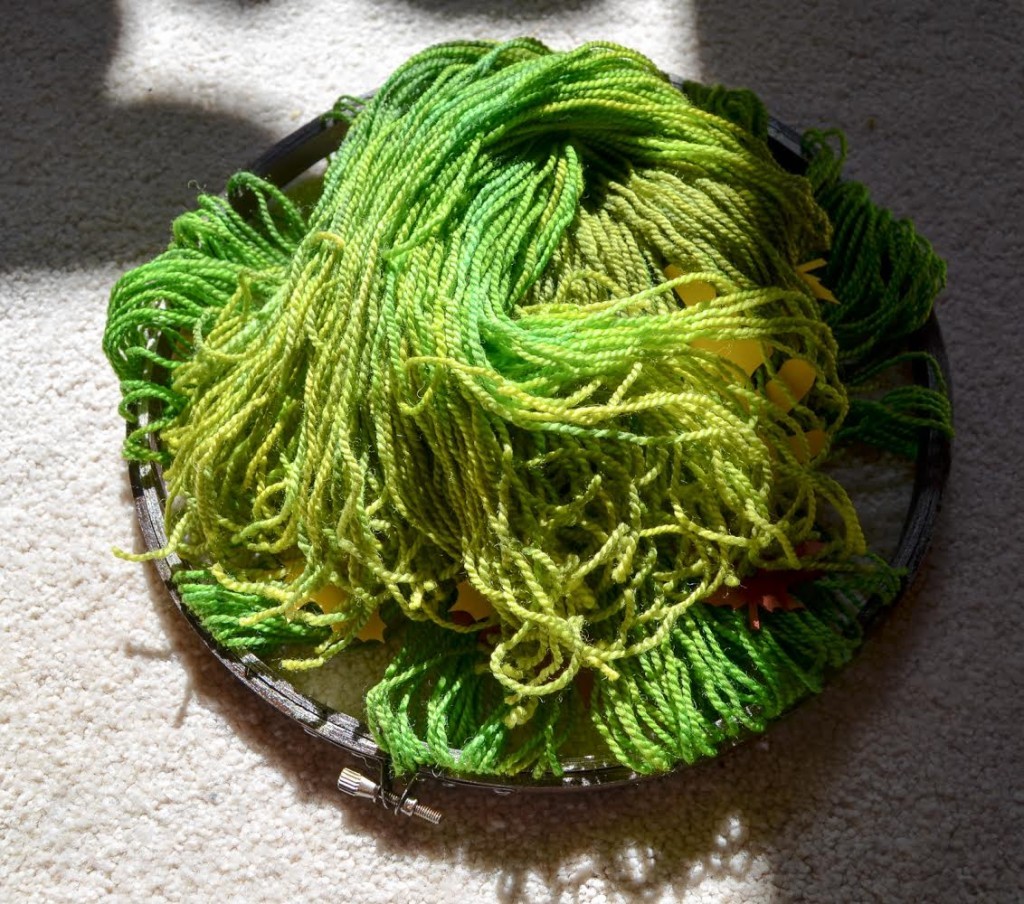 Place the yarn around the outside part of your last hoop. Make sure all the leaves are inside, insert the inner part, and tighten.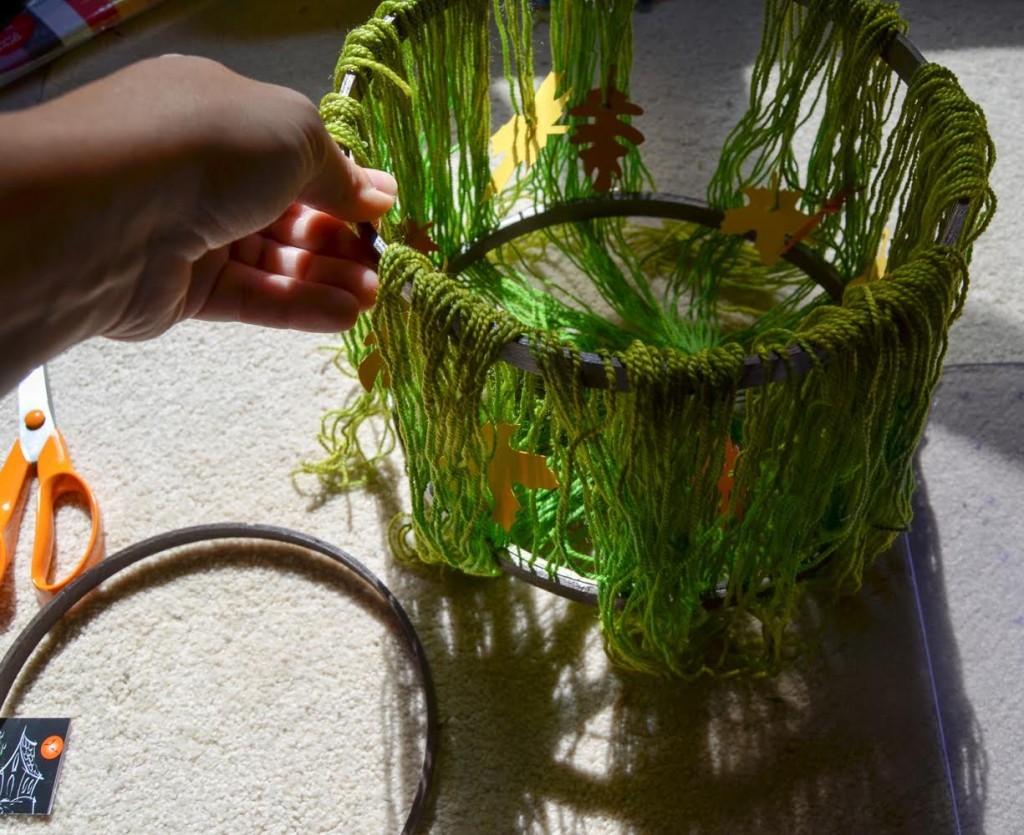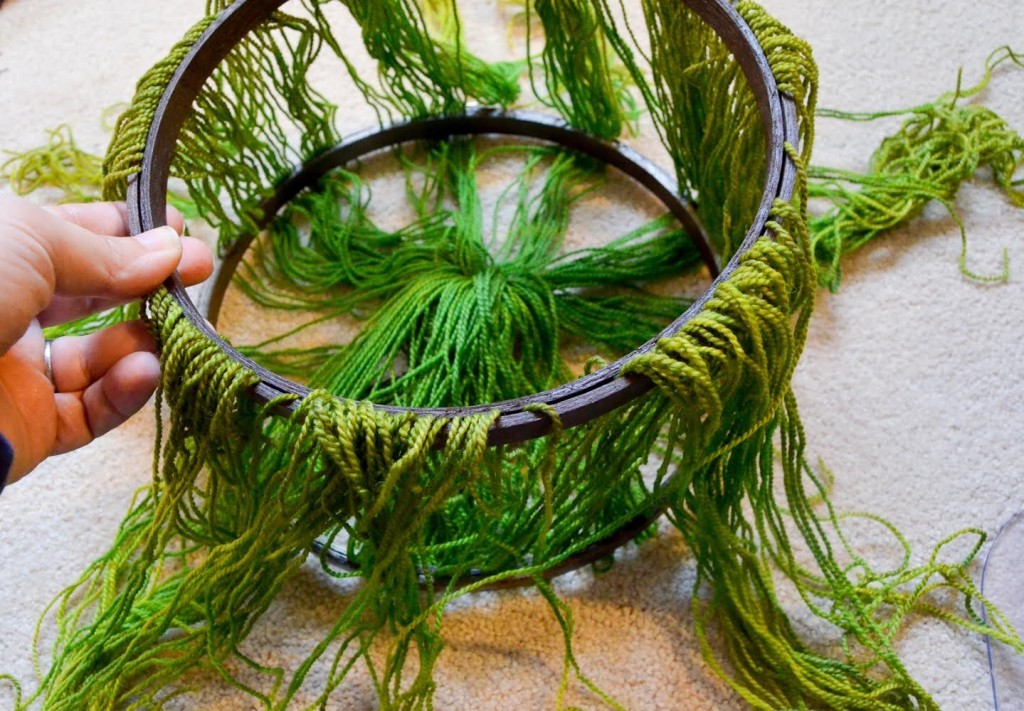 You're ready to hang your fall yarn chandelier! I love seeing it move in the breeze.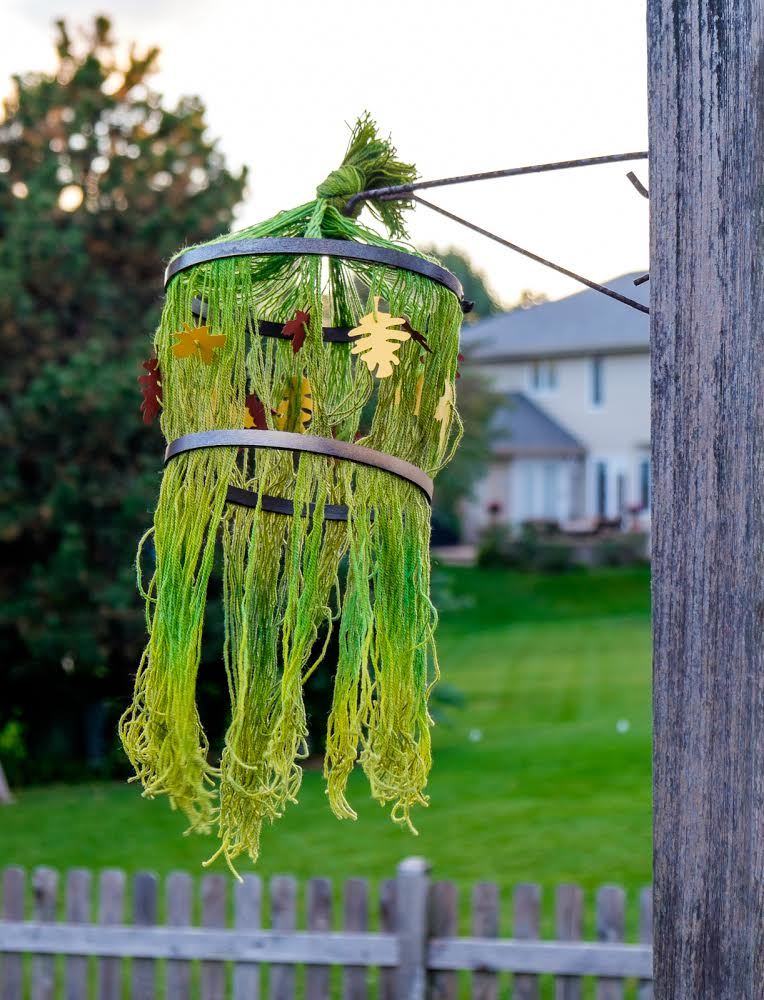 Check out the gallery below and visit some of my blogging friends to see their awesome ideas!!