When we were closing on this house, we encountered all sorts of last minute snags from the sellers. The house was a mess and in the end, they went back on all the work they were supposed to do and it became a take or leave it option for us. We took it, but it's made for a lot more work than we were originally expecting to need to do. We bought this house knowing we were going to be putting a lot of work into it, but one of the things we weren't expecting to need to learn was how to dry out old paint for disposal.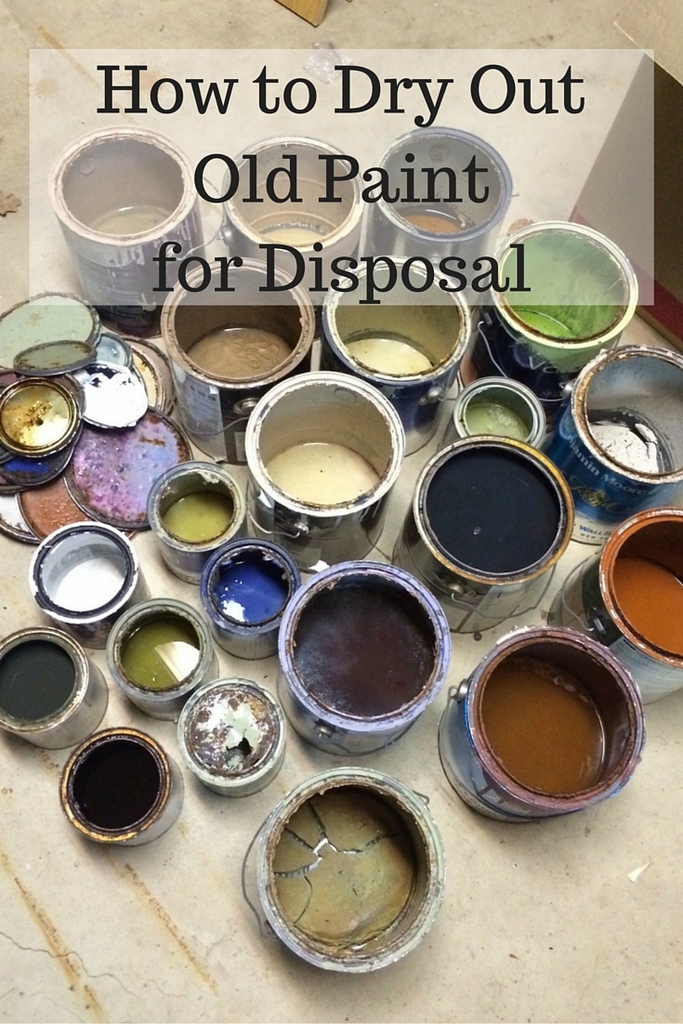 The sellers had left a bunch of old paint cans in the garage. As part of our final negotiations, they were supposed to dispose of them. Paint can be such a pain to dispose of and there was a lot of it. On our final walkthrough, the paint cans were gone, so we assumed they had actually followed through with something.
It took us an embarrassingly long time to get everything unpacked, sorted, and put away or gotten rid of. We just got most of the garage cleared and made our way to the back storage cabinets. We opened them up and found those bloomin' paint cans that were supposed to be gone.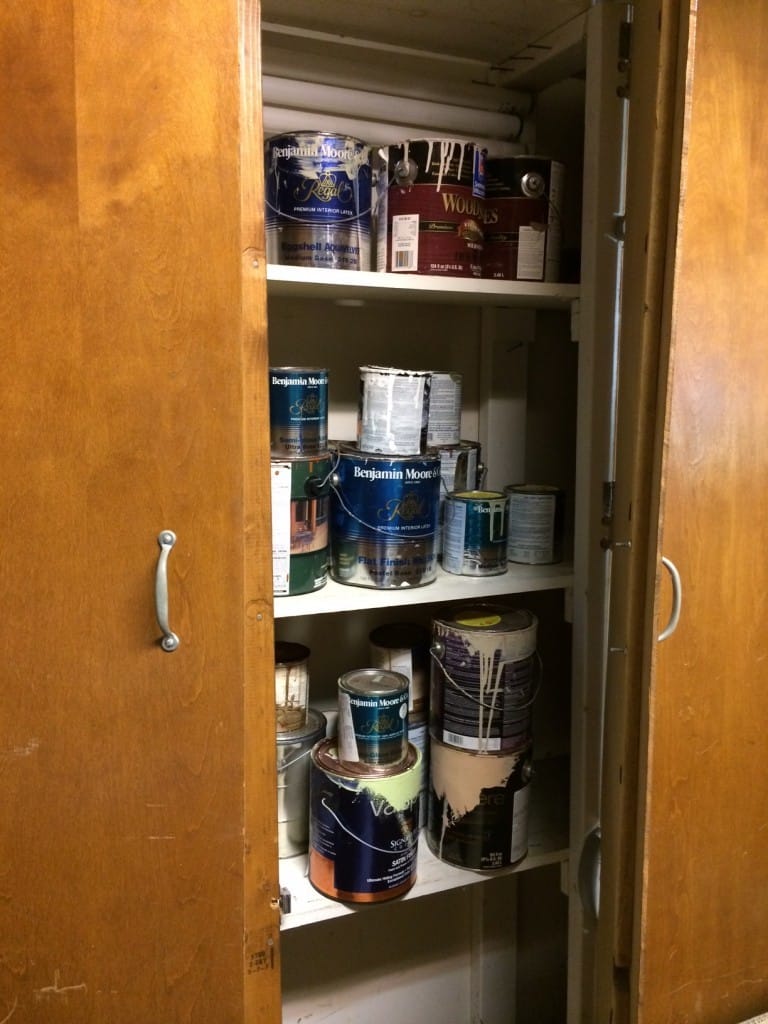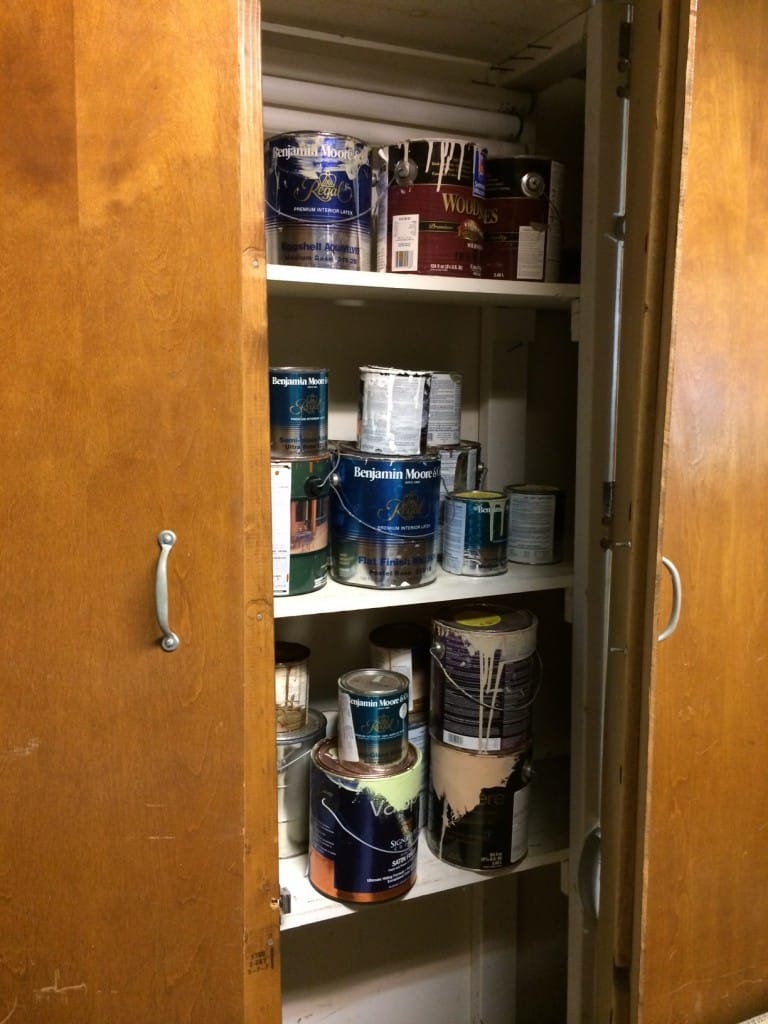 At first glance, it was kinda exciting to see a stash of paint. But then we started opening the cans and saw how old they were and how badly taken care of. There wasn't anything usable.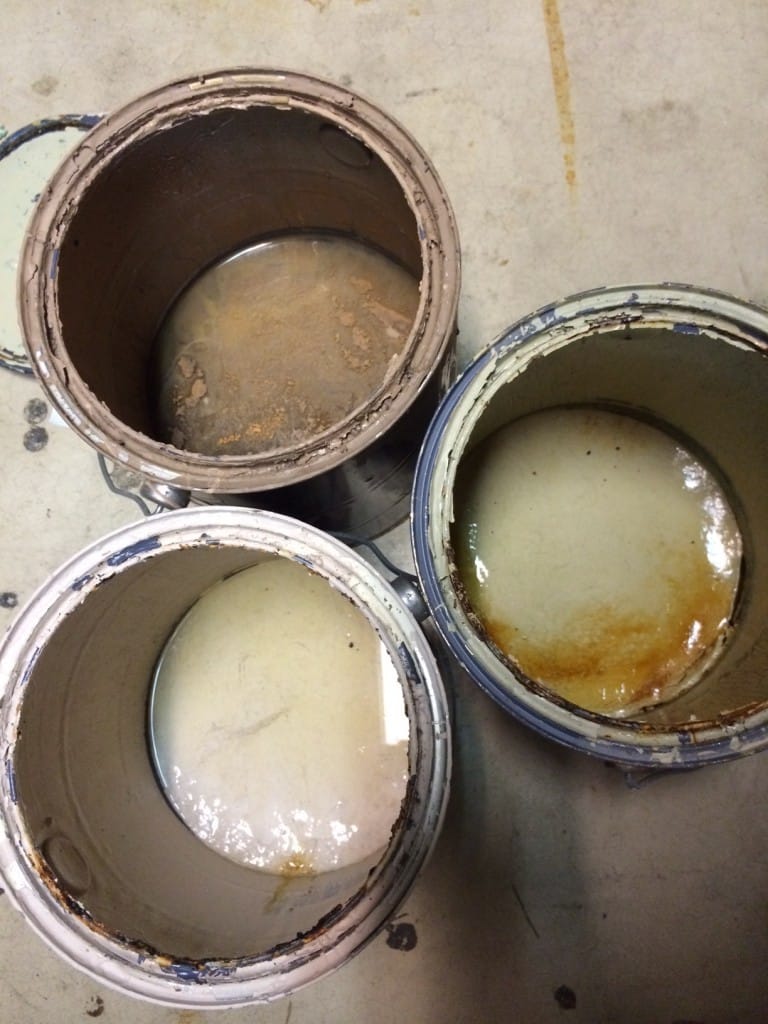 It's against the law to just throw out paint in this condition, so we needed to dry it out first. We started by opening up all the cans.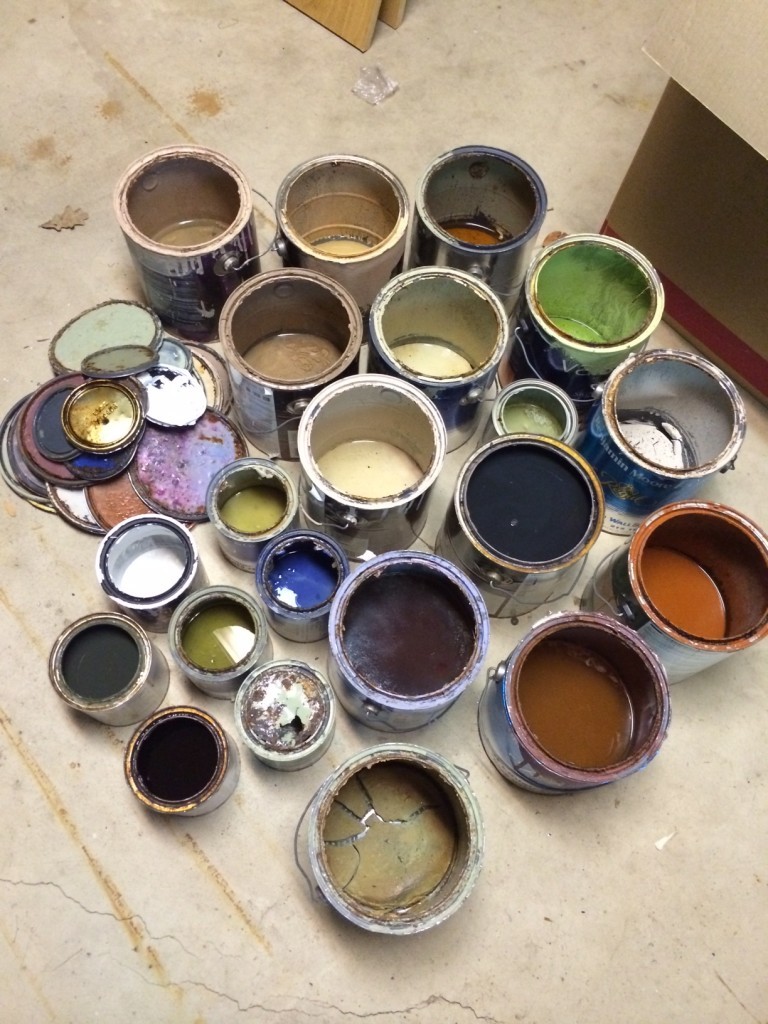 You could buy products that are actually made for drying out paint, but I think they're over-priced and I'm all about cheap and easy for this sort of project. Just grab a bag of cat litter. It's basically the same thing and the idea is to absorb the paint to dry out the can.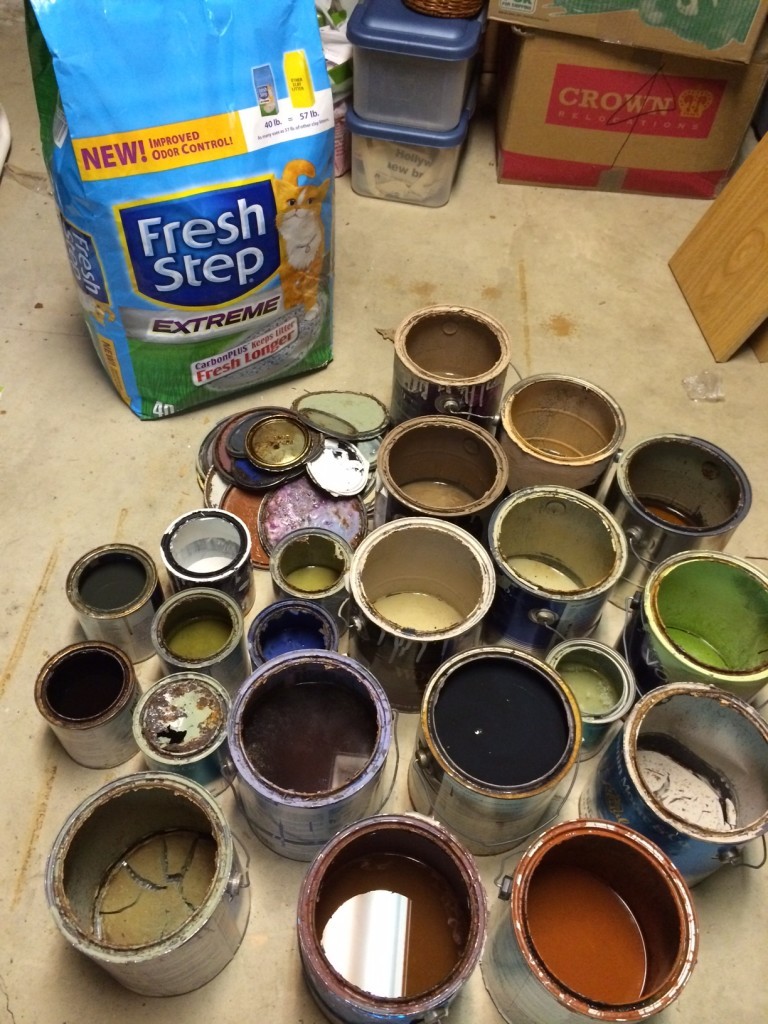 Scoop enough cat litter into the cans so that the paint is covered. For fuller cans, go slowly. It may fizz and froth a bit. You may need to scoop some more in over time.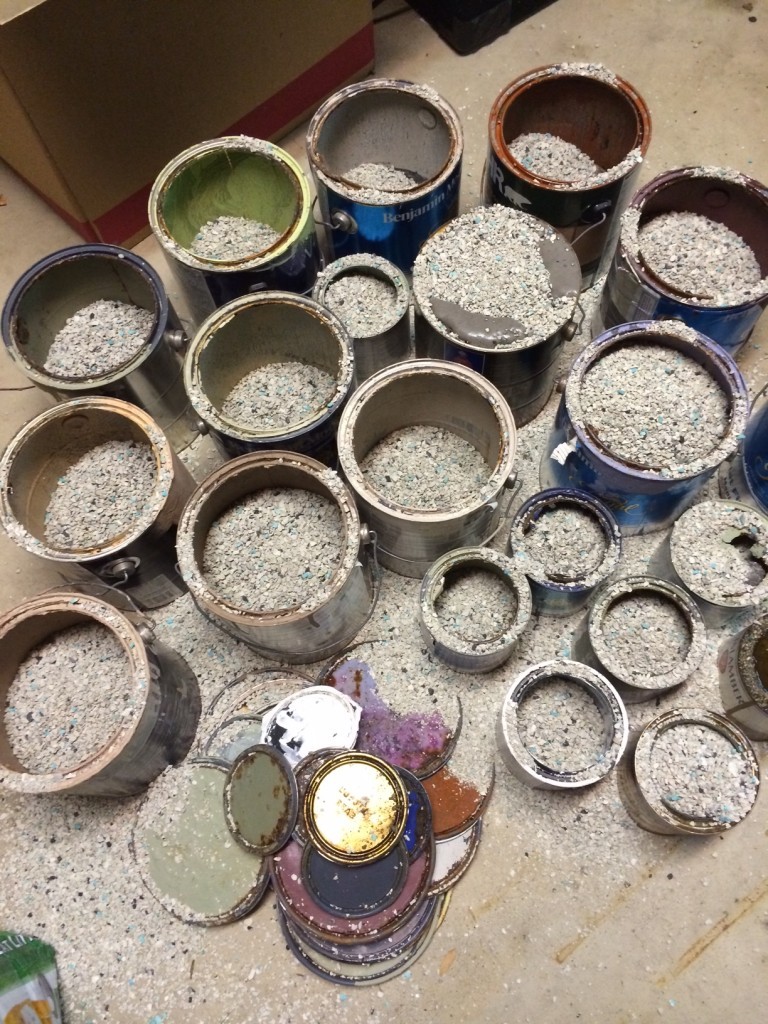 It's not pretty, but it works. I left the cat litter in the cans overnight and the paint was totally absorbed and ready for disposal in the morning. If the paint is completely absorbed into the cat litter (there's no liquid seeping out), you can throw the cans away in the regular trash. I checked with our local fire department on this and it's actually an approved and recommended method here! If the paint is usable, by all means donate it to an art school or a place that accepts it. There are also centers that will take old paint and dispose of it for you, but around here they have very limited hours and the line can be hours long. We wanted this gone fast, so using cat litter to dry out old paint was a great way to dispose of it in a quick, safe, and easy way.