Baskets are one of the most versatile pieces of furniture you can own. They have so many uses around the house, from storage to decoration. They come in all shapes and sizes, so you can use them in a lot of different ways. I love my basket collection–from seasonal pretties to functional goodness, you simply can't beat a basket. I've gathered up some clever ways to use baskets around the home.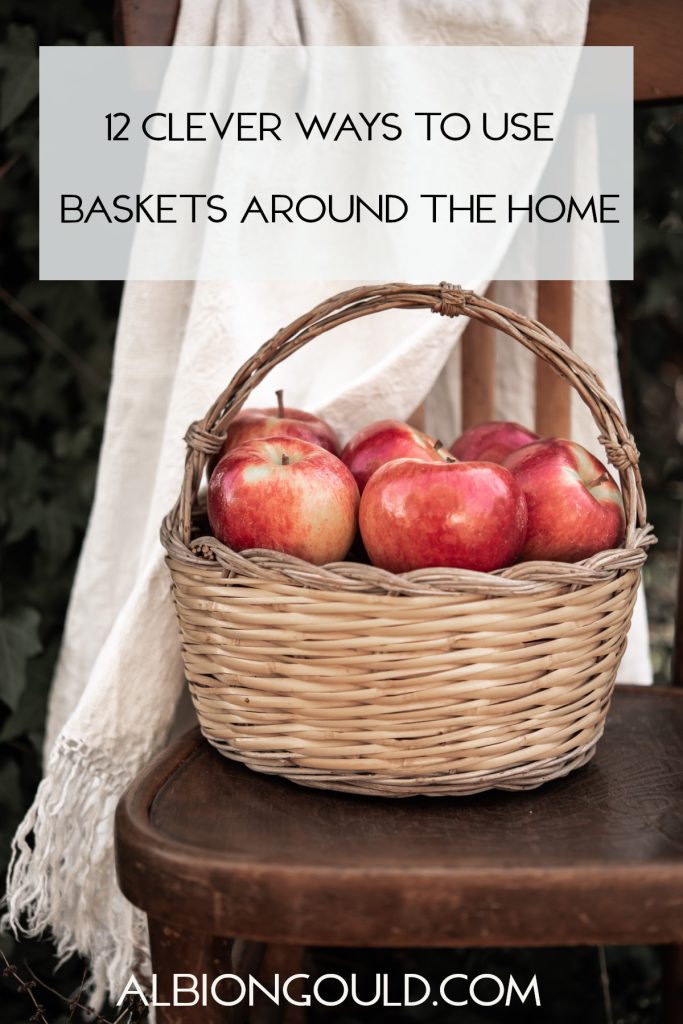 Collect mail in a basket by the door.
We all know how quickly paper clutter can pile up, so use a basket to collect it all in one place. Try to go through it on a regular basis, too, so your basket doesn't overflow with bills and reminders!
Keep throws and blankets tidy in a basket next to the couch.
No one likes looking at a messy pile of blankets, so use a basket to keep them organized. This is especially useful if you have kids or pets who tend to leave things strewn about!
Put a basket of helpful essentials in the guest room.
Make your guests feel welcome by putting a basket of things they might need in their room. This could include things like a spare toothbrush, toiletries, or even a map of the area! They will appreciate the thoughtful gesture. A few other things you could include would be:
Spare wash cloths
First aid kit
Charging cables
Snacks

Use baskets to organize drawers and closets.
Small baskets are great for corralling small items that tend to get lost in drawers and closets. This could include things like jewelry, socks, or even belts!
You can also use them for things like hygiene items, toilet paper, and makeup in the bathroom.
Keep track of your remote controls in a basket on the coffee table.
When you want to relax, it's a little frustrating to search for the remote control under the couch cushions. Keep them all in one place by storing them in a basket on the coffee table. You could also put any other electronic accessories in there, like gaming controllers or headphones.
Keep magazines and books tidy in a basket next to your favorite reading chair.
There's nothing worse than having to search for your book or magazine when you're settled in for some relaxing reading time. Put them all in a basket next to your chair so they're easy to grab when you need them! From time to time, you can replace the items in the basket with new ones to keep things fresh.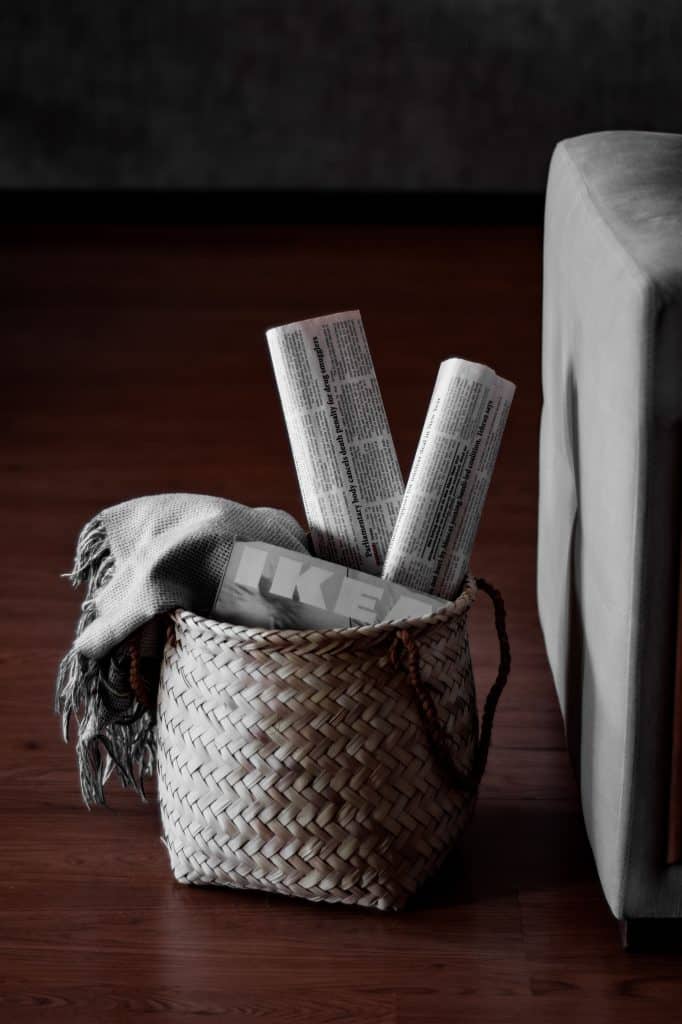 Collect your keys in a basket by the door.
This is a great way to make sure you always know where your keys are when you're ready to leave the house! No more scrambling around at the last minute trying to find them. Get in the habit of putting them in the basket as soon as you come in.
Keep toys tidy in a basket in the playroom.
If you have kids, you know how quickly toys can take over the house. Use baskets to corral them in one place so they're easy to find and tidy up when necessary. Encourage your children to put their toys away in the basket when they're done playing with them. Setting up the habit early will help them be more organized throughout life.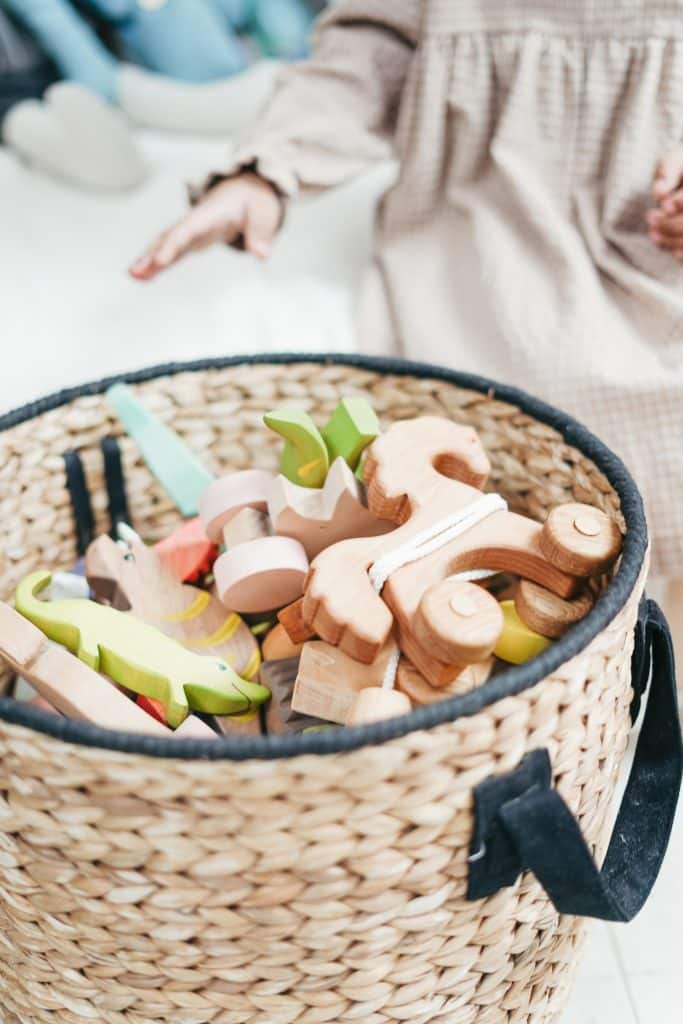 Put a basket of sunscreen and bug spray by the door in the summer.
This is a great way to make sure you always have sunscreen and bug spray on hand when you need it! No more scrambling around looking for it when you're already in a hurry to get out the door. You can also include items like hats and sunglasses in the basket for extra sun protection.
Store winter gear in baskets by the door.
In the winter, it's nice to have a place to put your gloves, hats, and scarves so you don't have to search for them when you're ready to go outside. Keep them in baskets by the door so they're always within reach.
To keep everything organized, you can clip your gloves together and put them in one basket, and put your hats and scarves in another.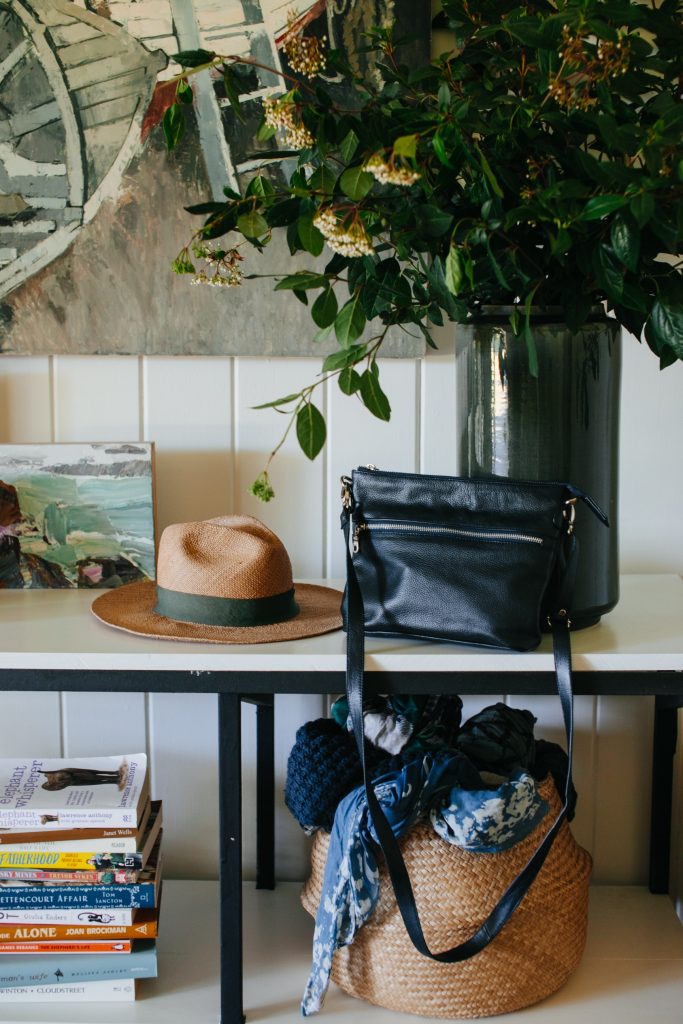 Keep your dog's toys in a basket.
This is a great way to make sure your dog's toys are always within reach and a bit tidier. Maybe you can even train your dog to put the toys back in the basket after playtime!
Use baskets to decorate your home.
Baskets can be used for more than just storage – they can also be used to add a bit of decoration to your home. Try hanging them on the wall or filling them with decorative items. I add in seasonal baskets, like a Christmas basket filled with Christmas books or ornaments and greenery or a Halloween basket with candy corn or decorative pumpkins.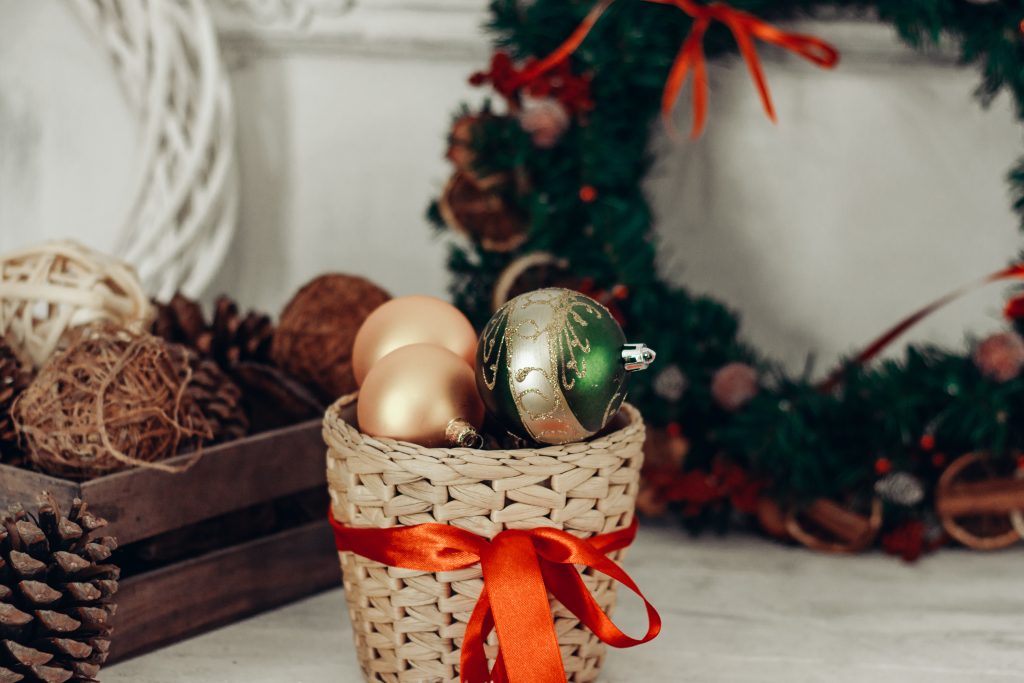 More Ways to Use Baskets
Looking for more ways to use baskets beyond your home? Here are a few!
Give gifts in baskets. Fill a basket with goodies and wrap it up as a gift! This is a great way to make a thoughtful, personal present without spending a lot of money.
Use baskets for picnics. Baskets are perfect for packing up food and drinks for a picnic. They're also great for carrying things like plates and utensils.
Use baskets to hide ugly flowerpots.
Have a beach basket. A basket is a great way to carry all your beach essentials like sunscreen, towels, and snacks! It will also keep your things from getting sandy.
Use baskets for storage in your car. Baskets are great for storing things in your car, especially if you have a small space. You can use them to store things like emergency supplies, snacks, or even your purse or wallet.
Bring a busy basket. If you have small children, a busy basket is a great way to keep them occupied while you're on the go. Fill it with things like coloring books, small toys, and snacks.
Store your current crafting projects and supplies in a basket.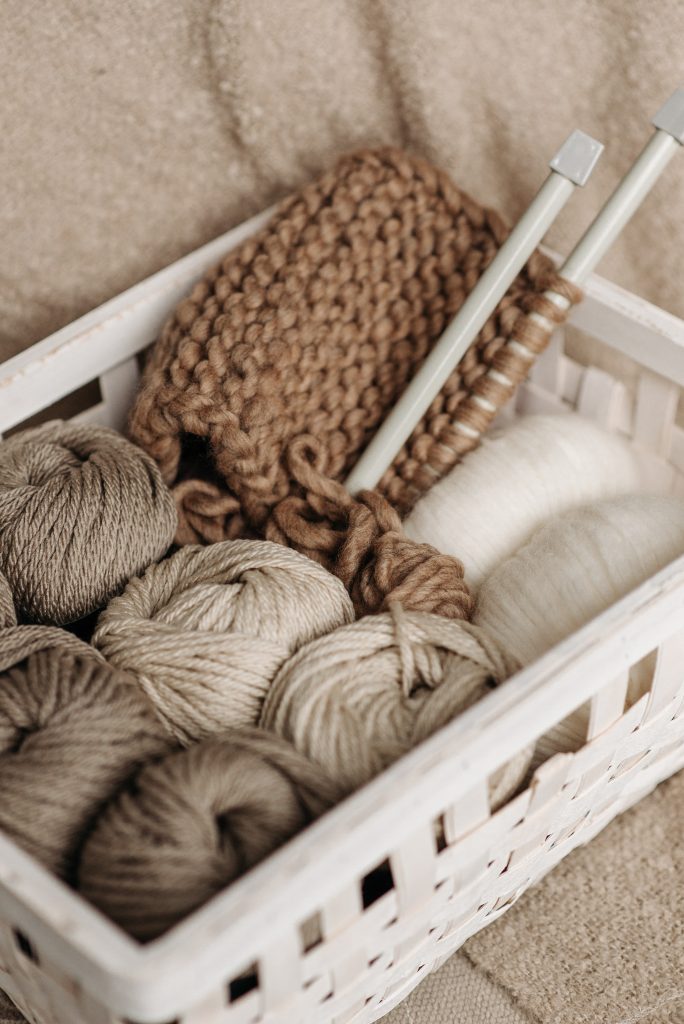 There are endless possibilities when it comes to using baskets around the house. Get creative and see what works best for you and your family!
Add some decoration to your basket with this jumbo yarn tassel.