When we left off, our intrepid painters were pulling away the tape to reveal the finished stripes on the dining room wall and it was time to get to work on the trim. And so we did.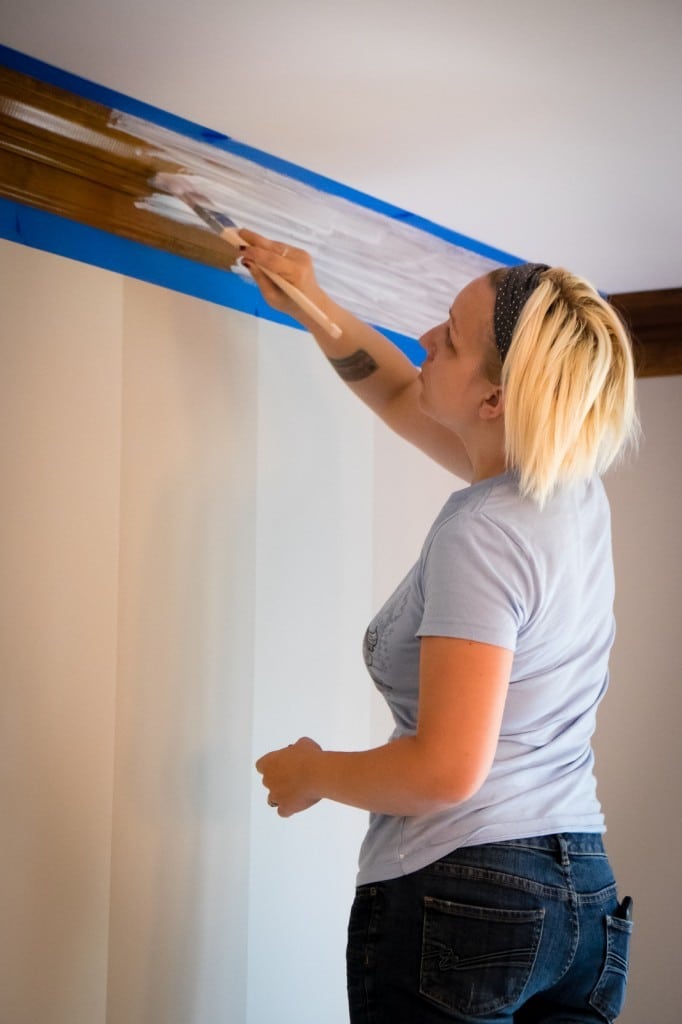 It's such a glamorous job. We used a three step process. We cleaned it with TSP, primed it with Zinsser Primecoat, and finally painted it with Behr semi-gloss enamel. Two coats of primer and three coats of paint.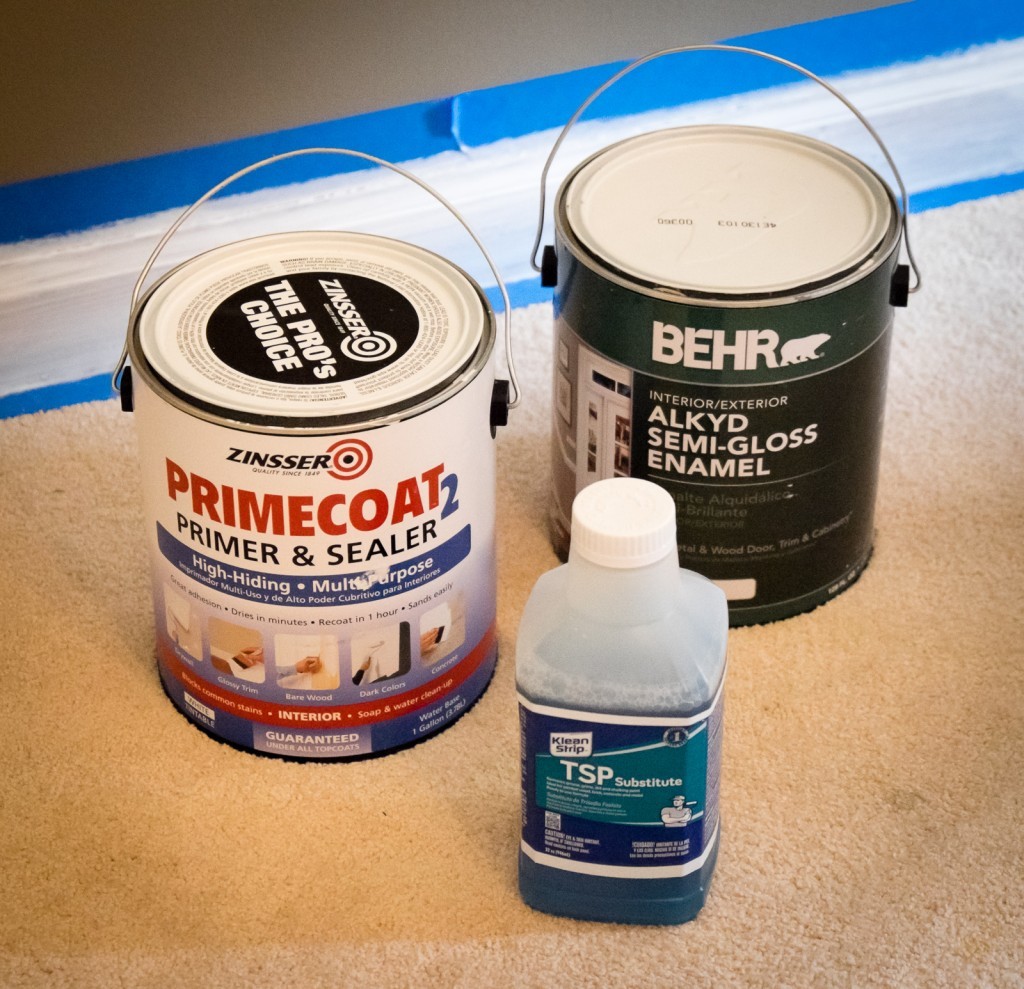 After the third coat of paint, we still weren't happy with how it was looking, but decided to start removing the tape to see what it looked like without it. We figured that after that much painting, it wasn't going to get any better with any more.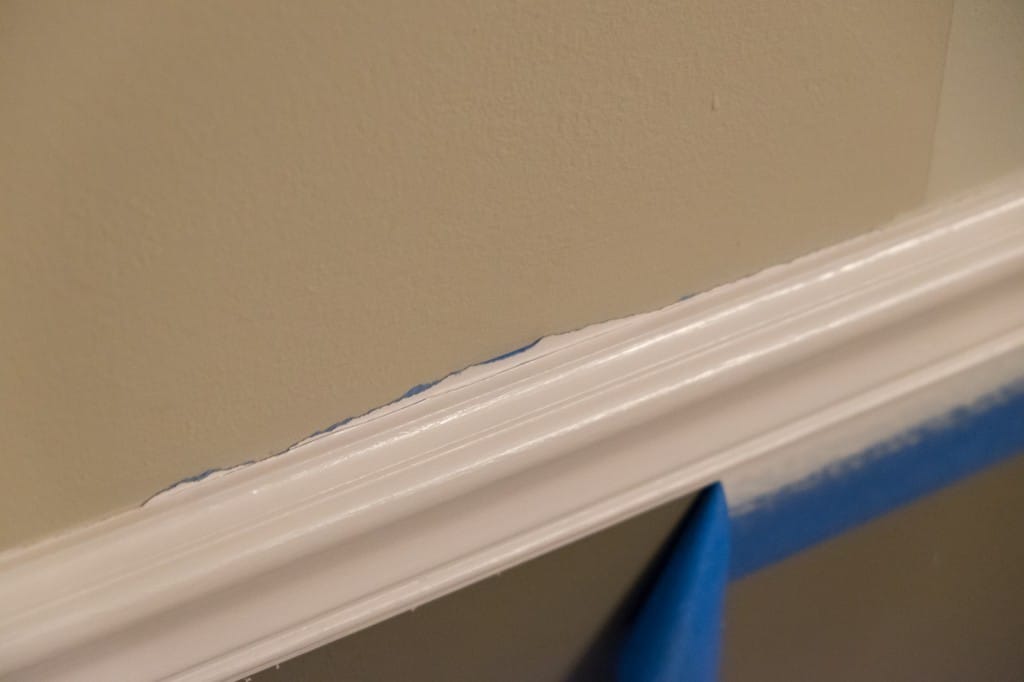 The first issue we encountered was removing the tape itself. There was a gap between the trim and the wall that we hadn't accounted for, which allowed paint to collect so that the tape wouldn't come off cleanly.
You can see the gap I'm talking about a bit better here.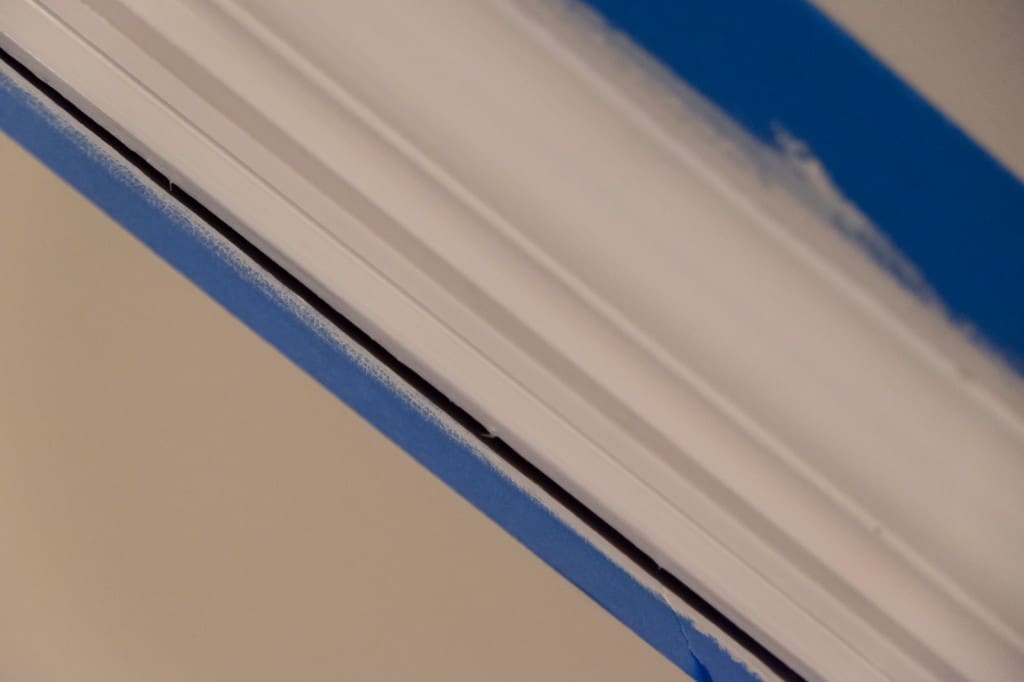 We could see that we didn't have the clean look we were after, but we needed to get the rest of the tape off, anyway, so that we could put the room back together, even if temporarily. And then we discovered that the bottom color, the one that I didn't like anyway, was painted directly on top of old wallpaper. When we started peeling back the tape, we took the paint right with it. You can even see some of the pattern on the wallpaper underneath. Why we hadn't noticed it before is beyond me. There are sections of pulled paint much worse than this.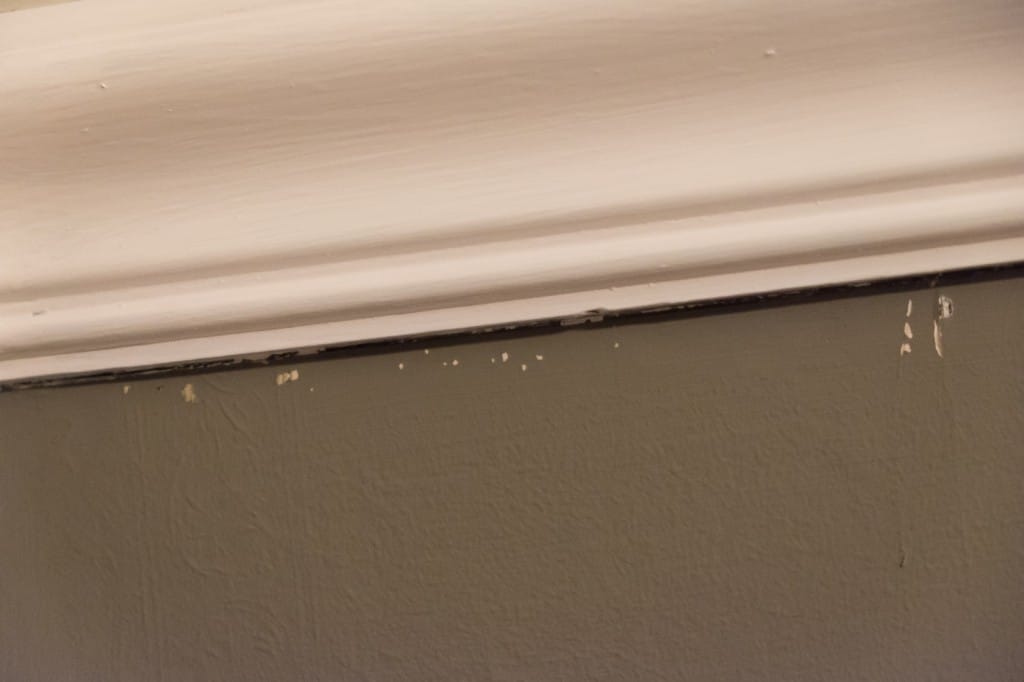 All in all, this clearly isn't what we were after.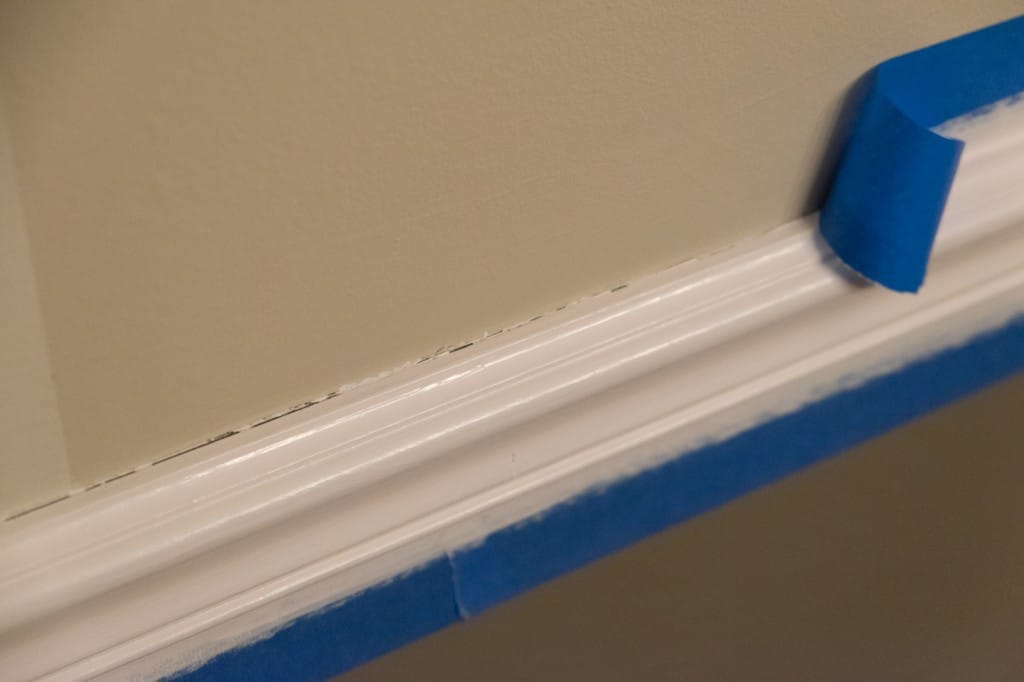 At this point, we discussed our options. We could keep going. We had chosen to paint because it was going to be cheaper for us. For the dining room alone, though, we were already looking at a lot of extra work in fixing up just this one wall, let alone completing the room.
We decided to quit and change tactics. We could make ourselves crazy and stick to our original plan, but it would take us forever with all the extra bits that would be required and we weren't convinced that we'd end up with the look we wanted, anyway. One of our favorite Freakonomics podcasts is The Upside of Quitting. Even though we had already sunk time an money into this project, it just didn't make sense to keep going at it the same way. Before we got any deeper into the mess and frustration, knowing we weren't getting the end result we wanted anyway, we decided stop what we were doing. We knew that our technique was good and the problems we were encountering were in spite of it.
The plan is to rip out all the trim and replace it. We can get more modern trim with the clean look we're after. It will cost us more, so will take us longer to finish the house than we had planned, but it's worth it to know that we're getting the end result we want without going crazy with paint and mess. This may have started as a dining room fail, but we're confident in our decision.
Have you ever stopped a major project and totally switched it up?