Scott has been talking about a favorite childhood dessert of his for years, and this weekend he finally made it for us. This super simple dessert is perfect for summer.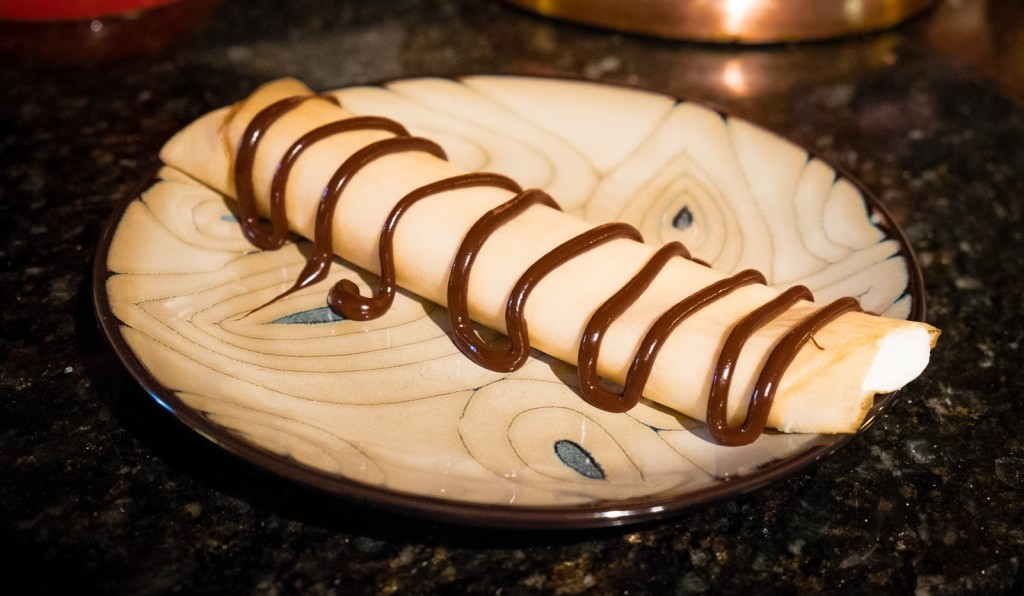 To make these Easy Banana Crepes, you will need
crepes (we used store-bought)
bananas
fresh whipped cream
chocolate syrup
Lay out your first crepe. Slice half a banana and place on the crepe in a line.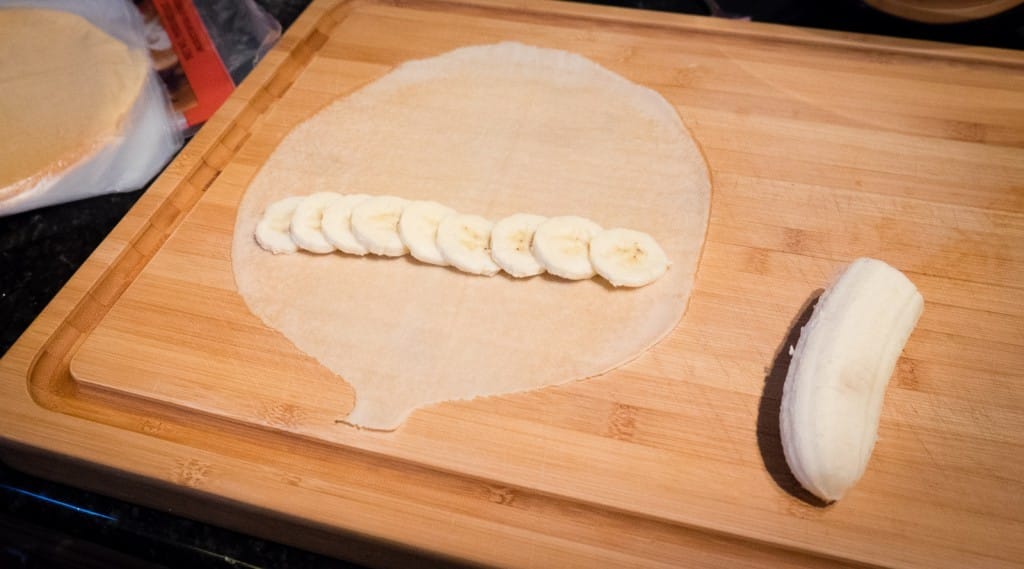 Scoop 2-3 spoonfuls of whipped cream onto the bananas.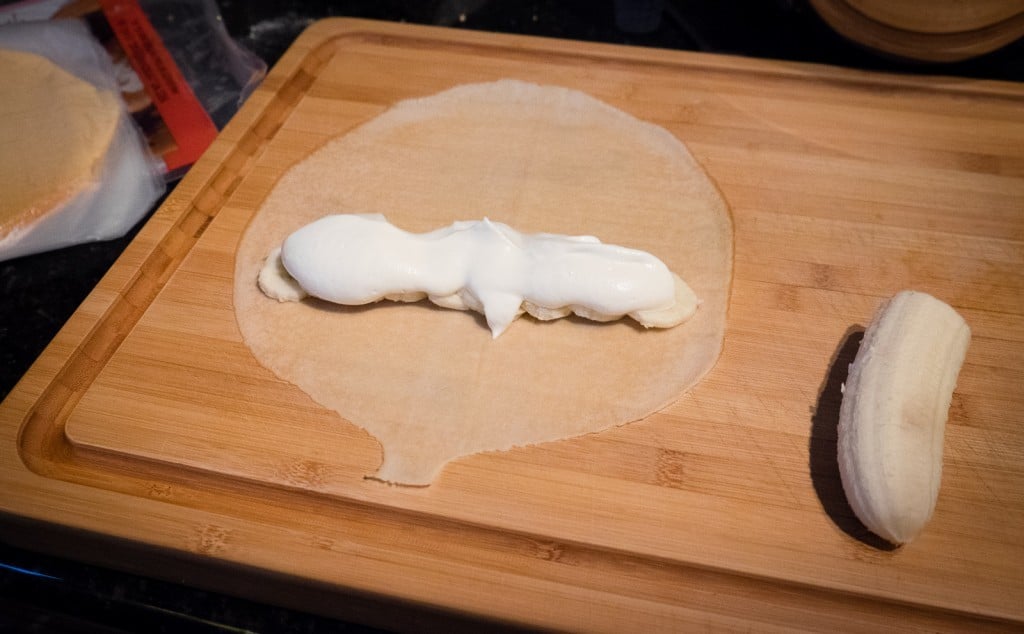 Start gently rolling your crepe.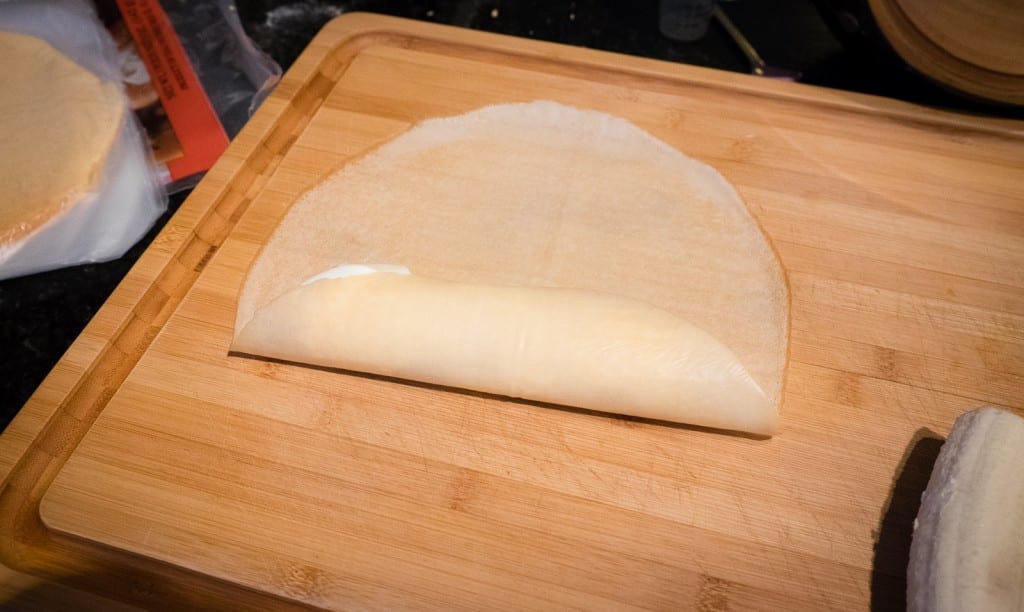 Finish the crepe off with a drizzle of warm chocolate syrup.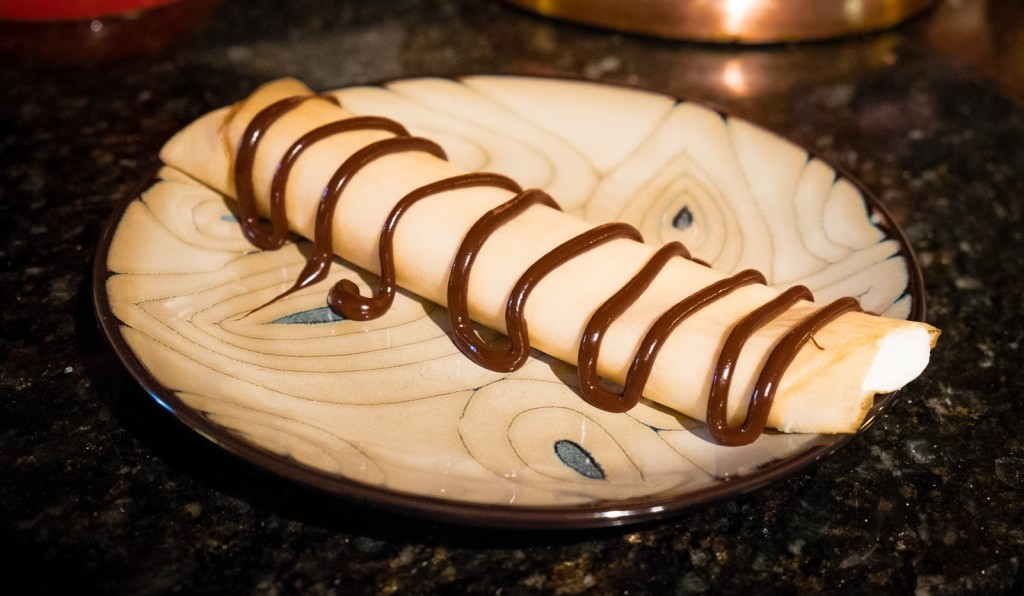 These easy banana crepes are a perfect light summer dessert. They were a big hit with the girls and took Scott back to his childhood.
Enjoy!