Once we made the decision to take down the painted wallpaper in the dining room, we got to work. This is what we started with: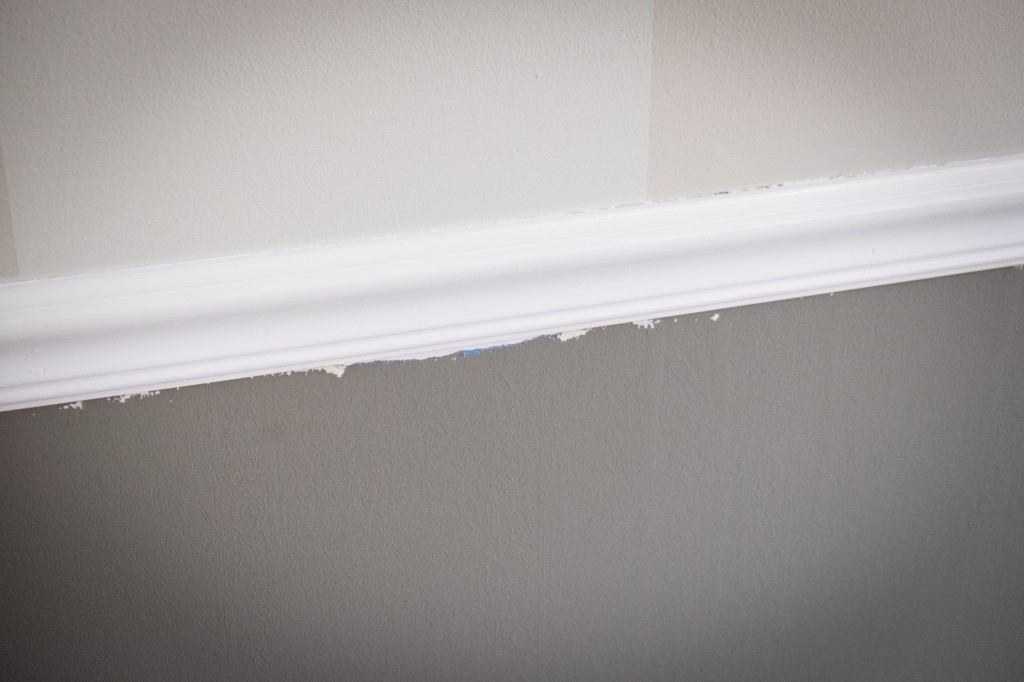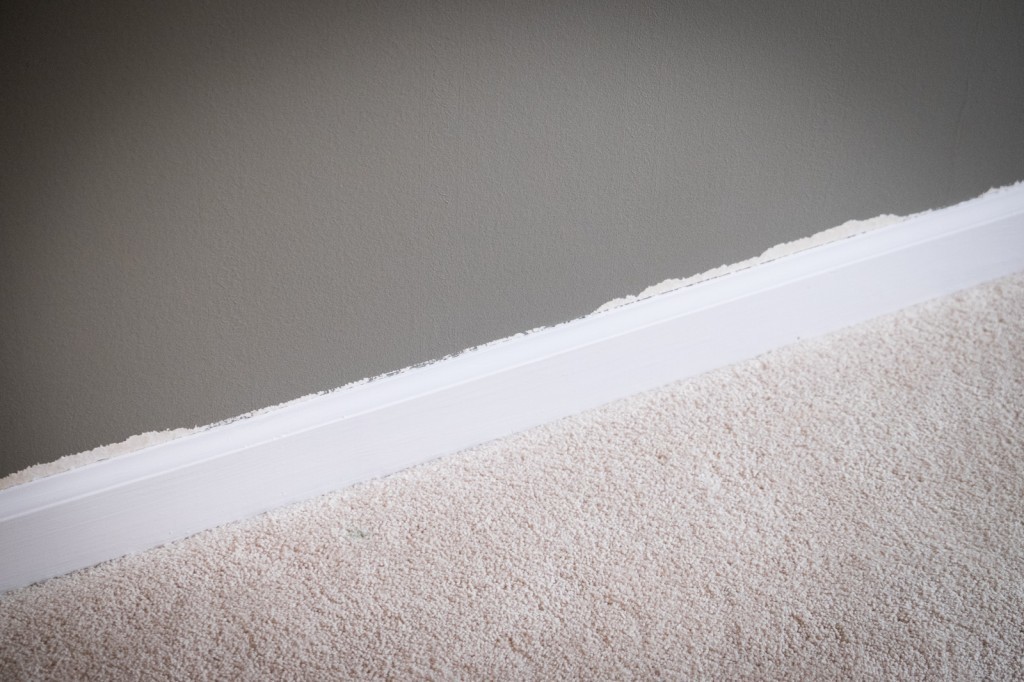 It's not pretty. We decided to us this chance to make the room everything we wanted, even if it takes longer. We decided on this as our new baseboard. It's wider and we feel it's a better fit for the room.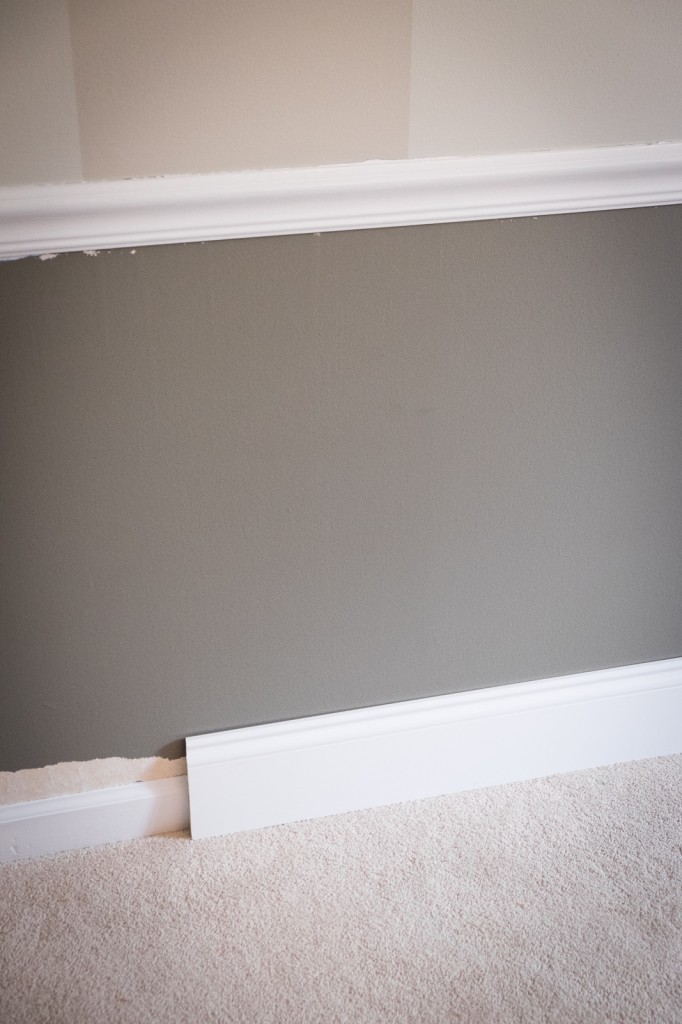 The first thing we did was remove the existing baseboard and chair rail. It's pretty simple if you have the right tools. This moulding puller is fantastic for prying the board and pulling out nails.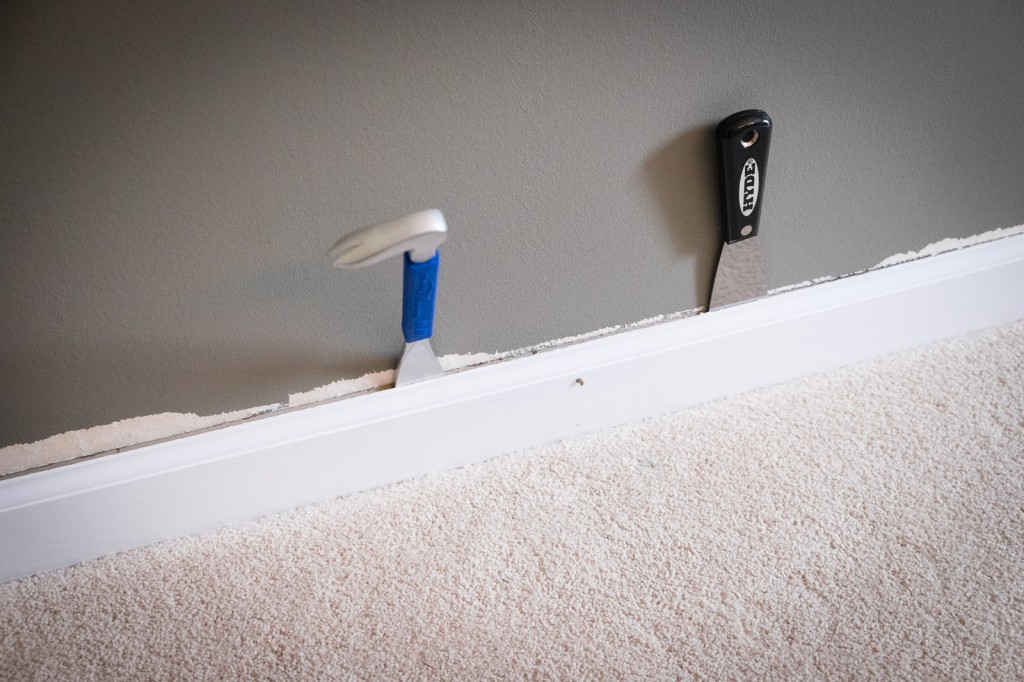 Once it was all off, it was time to start on the wallpaper.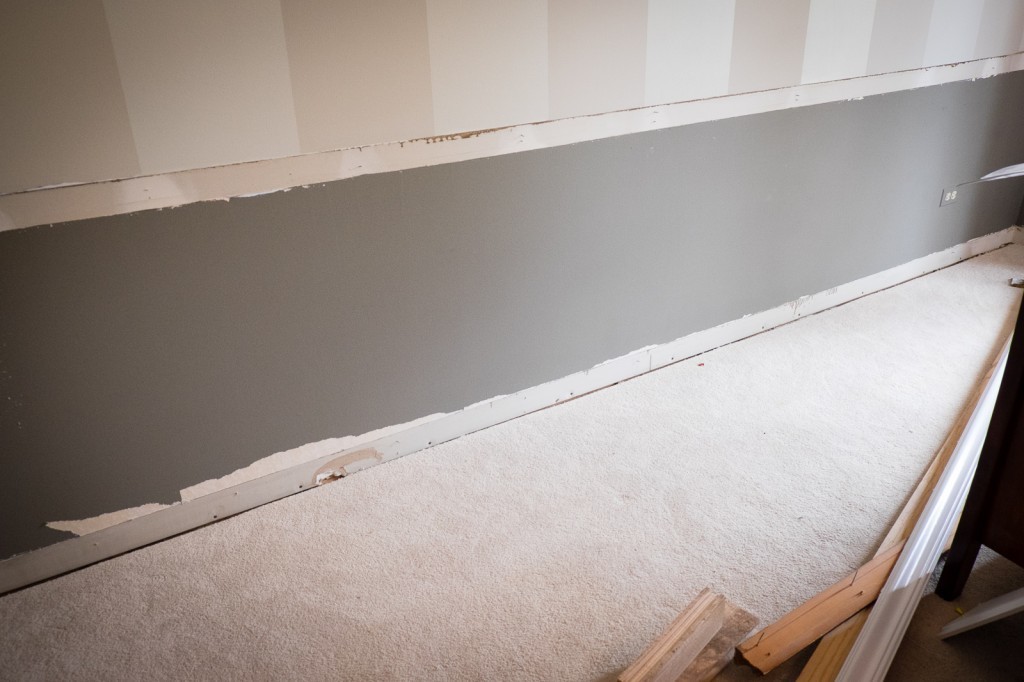 To remove the wallpaper, we started by scoring it all over using Piranha's scoring tool. Using a circular motion, go all over the wallpaper.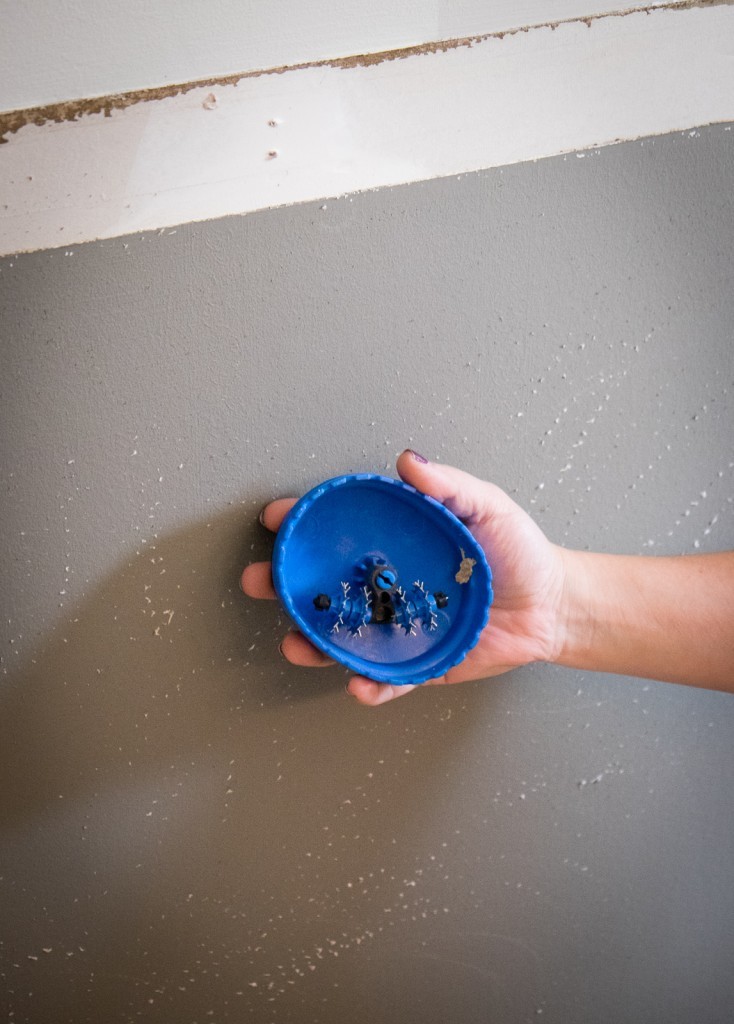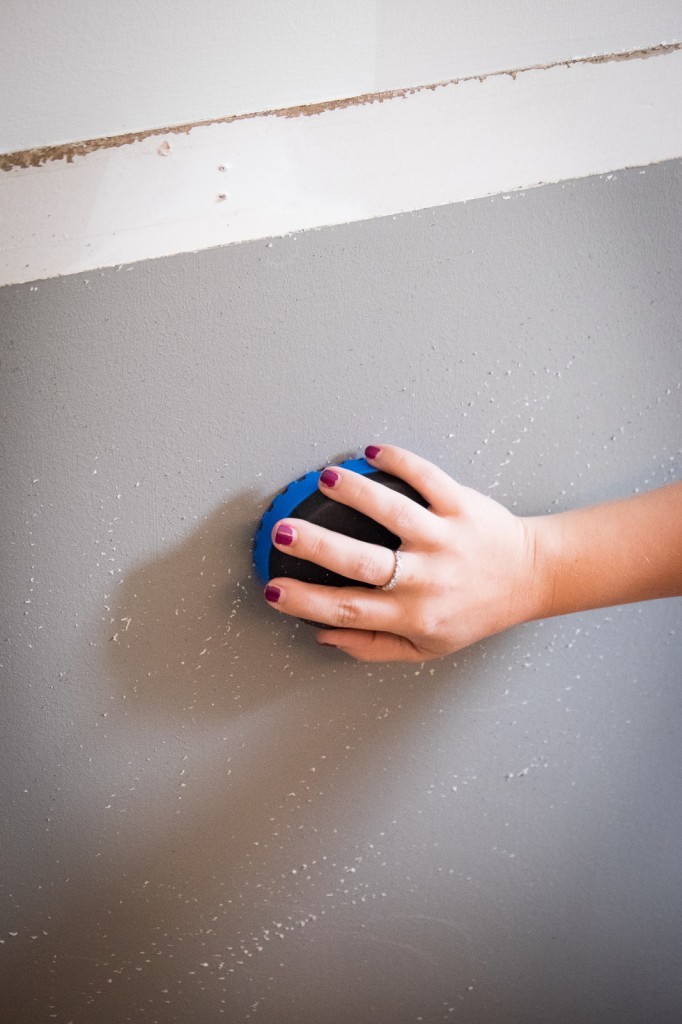 Once your wallpaper is scored, spray it with wallpaper remover. We used this gel spray from Piranha, per our local Home Depot's recommendation. Spray one section at a time so that it doesn't dry before you get to it. You'll want to make sure it's saturated. We took a sponge to rub the spray so that we were sure that we didn't miss any bits of wallpaper.
Let the spray soak in for a few minutes, and then use your scraper to start peeling the wallpaper away from the wall. It should come off easily. If it doesn't, apply more spray and let it sit a little bit longer.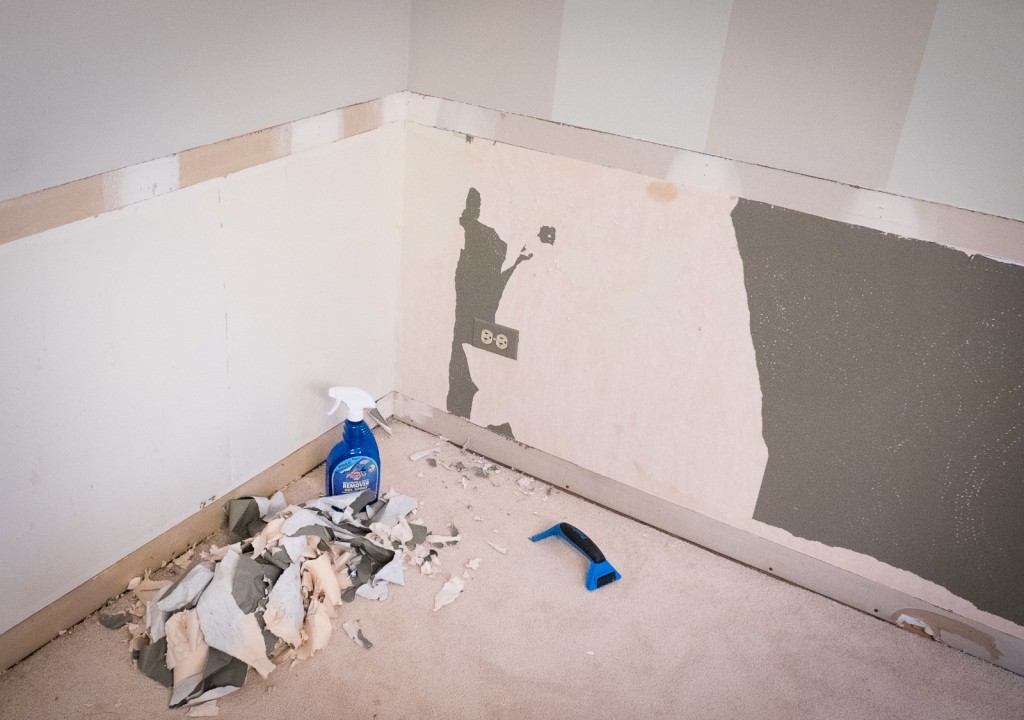 It was so nice to see it come off!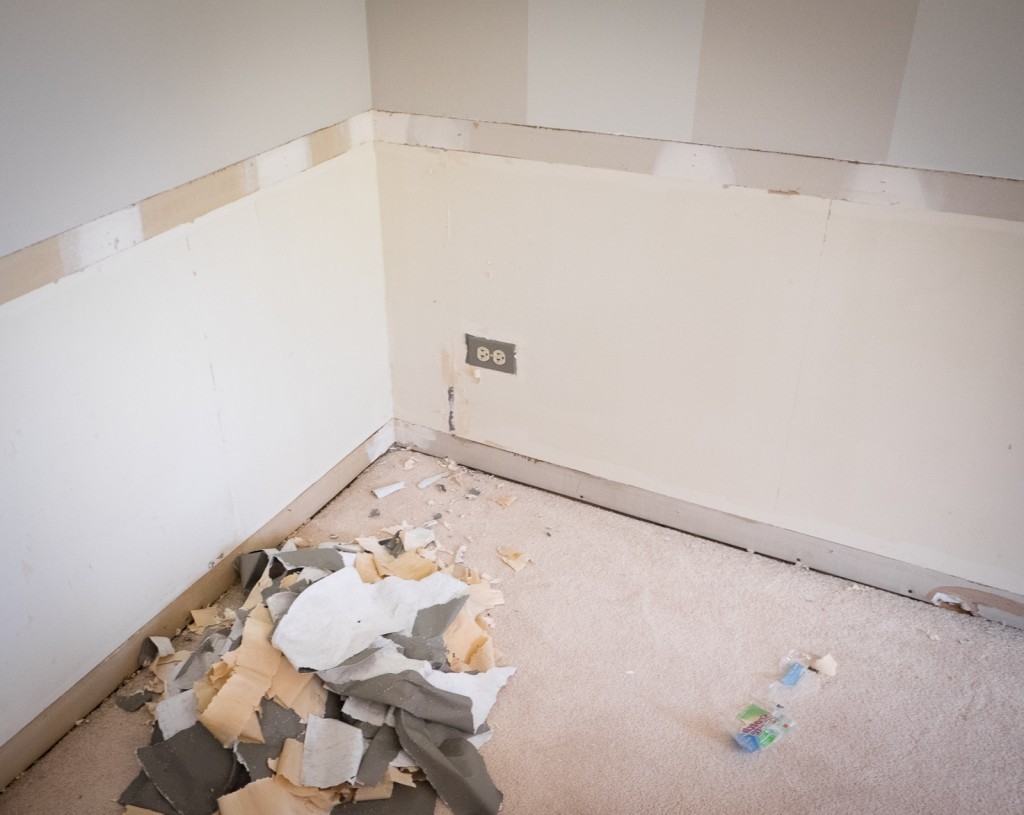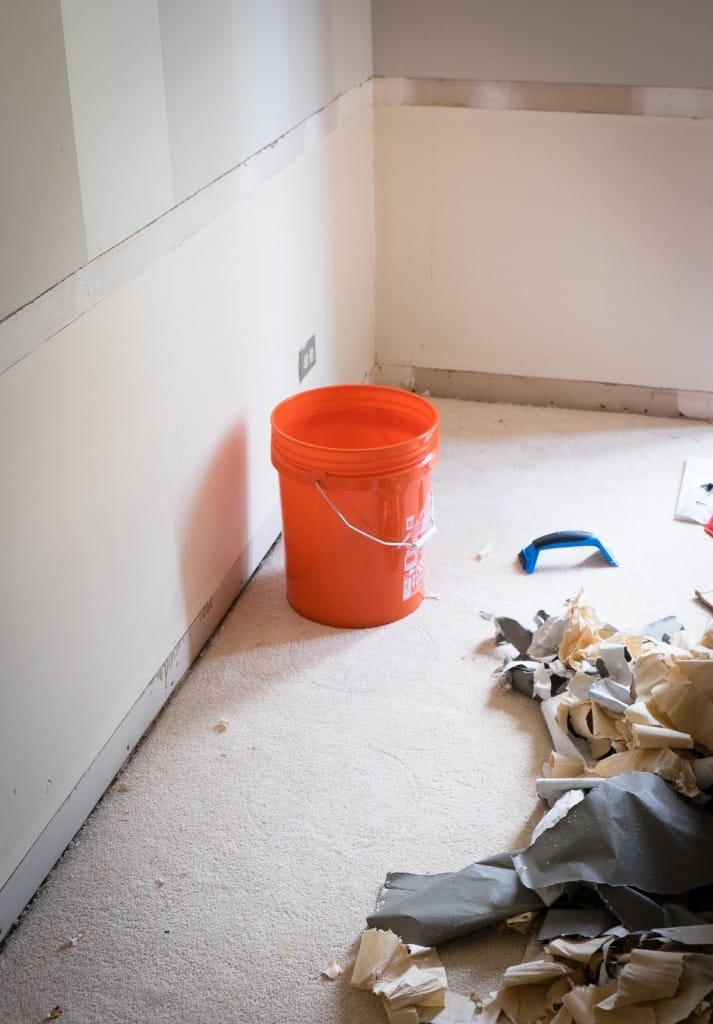 Next up, we start painting!
You can get caught up on our dining room makeover here, here, and here.