I have been missing New Zealand desperately lately. There's always those aches and pangs for it and for the most part we've made our peace with our decision to stay in the States for now, but the desire to be there has been very strong this winter. I'm sure it has nothing to do with the constant snow, freezing temperatures, and very sick kids. We reminisce over Our New Zealand house constantly. Even four kids in, we still daydream about picking up that house and moving it with us.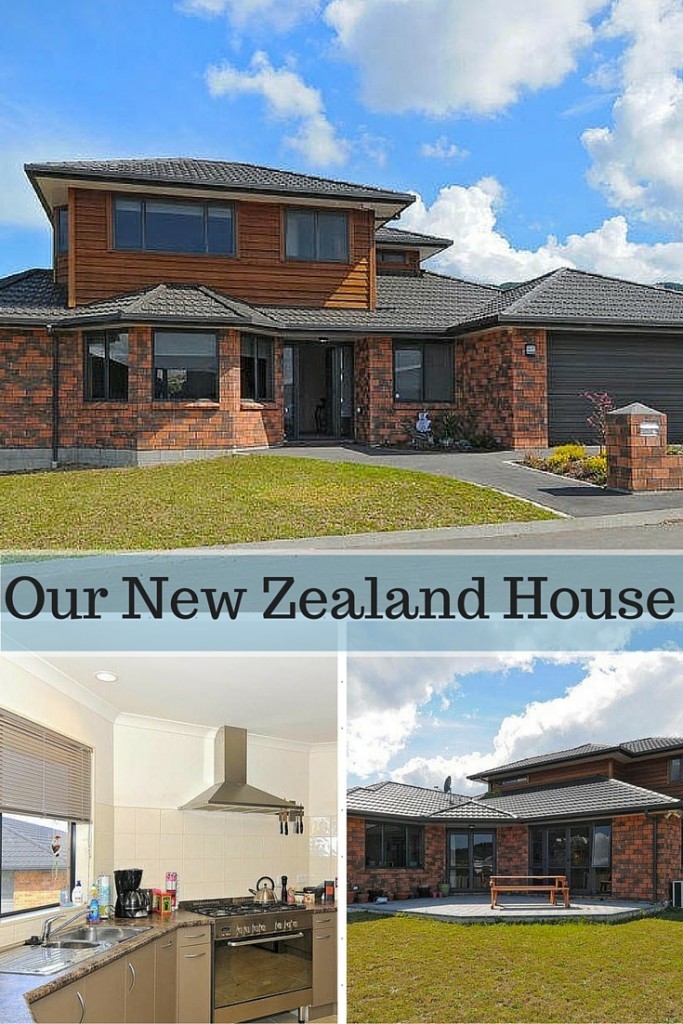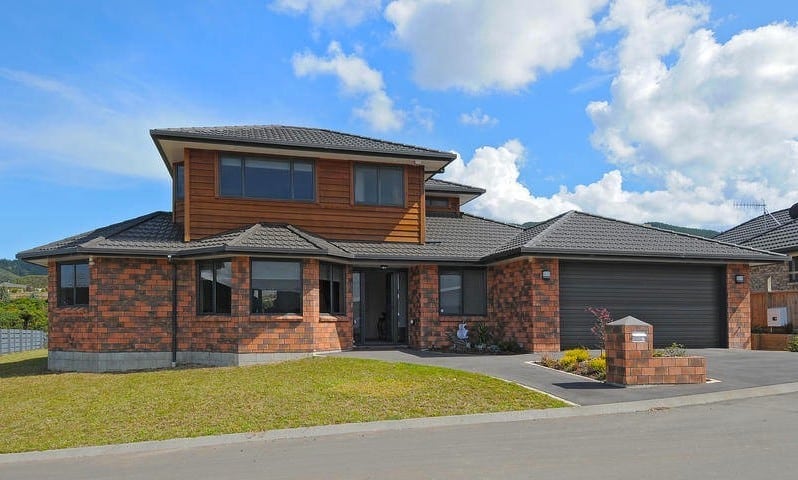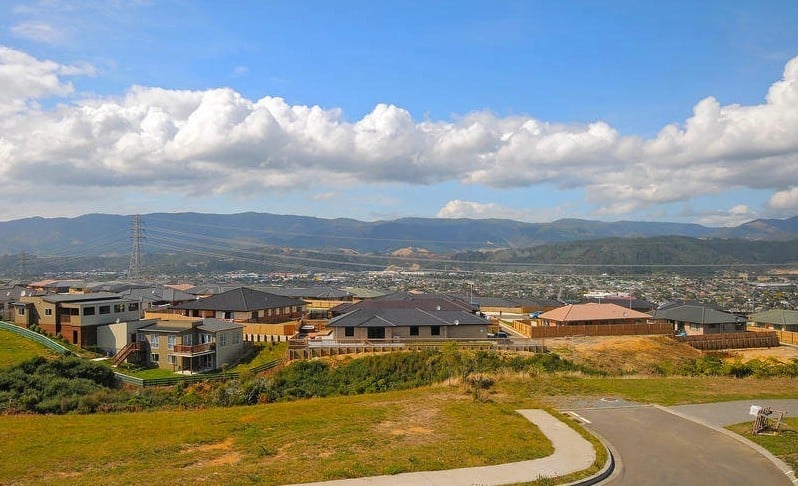 As we've been unpacking and decorating this house (which may be finished by the time we're ready to move again), we've been opening boxes that haven't seen the light of day since our New Zealand house was packed up to move here. We have found that we've been finding fits us so well and it's fun to have our style back.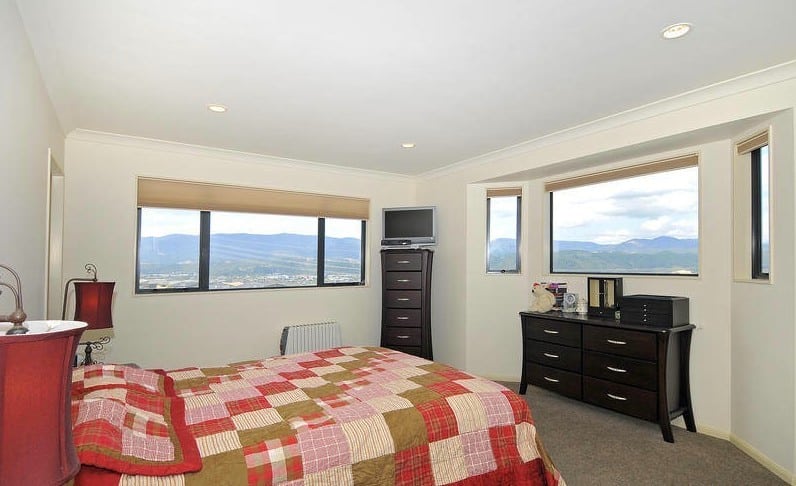 We were the first owners of our New Zealand house. It was a new development and we bought the house directly from the builder. He had originally built it for his own family, but circumstances changed and he needed to sell. We had been living in a flat in the city that was Scott's before I moved out there, but we were ready for a bigger place and one that was *ours*. Our intention had been to find something in the city itself, but after searching for months, we hadn't found the right place and this house jumped out at us.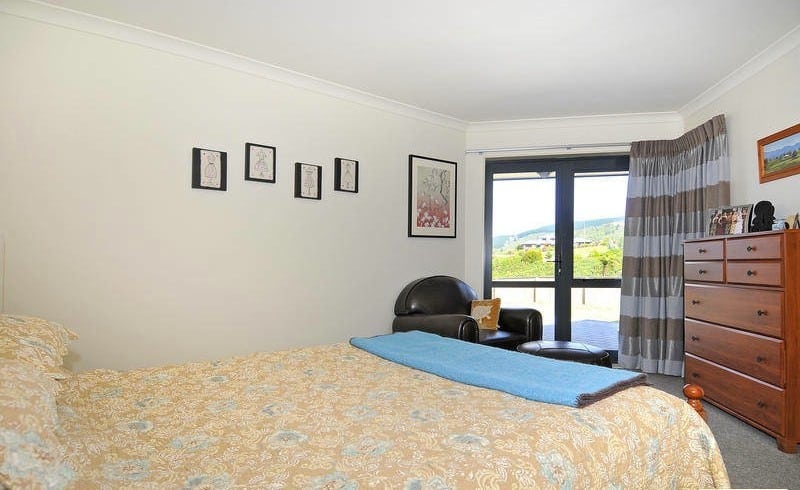 We loved the modern feel to it. The wall color was perfect and we've copied it in our new house. Eventually, we'll paint the trim here white, as well. The pictures you're looking at are from the staging when we were selling and aren't a completely true look. Some furniture was rearranged, pictures taken off the walls, etc. You know how it goes for staging!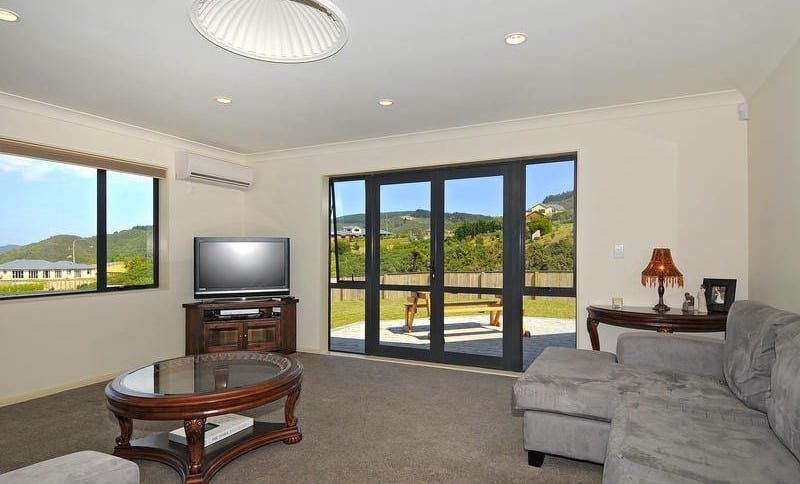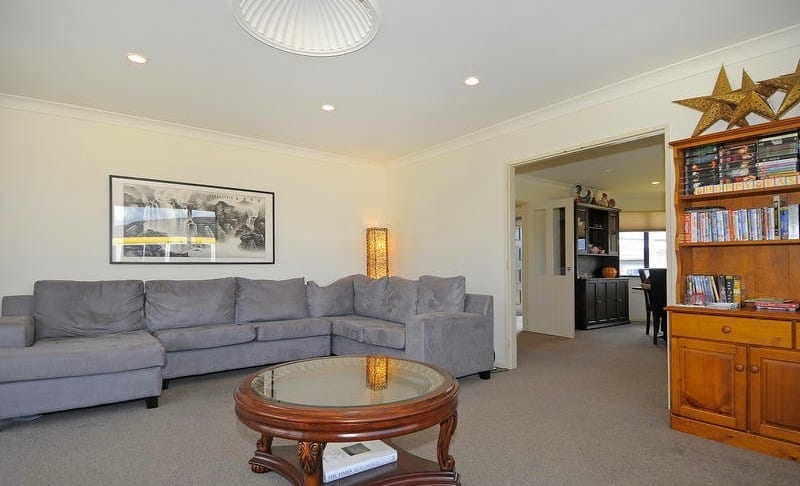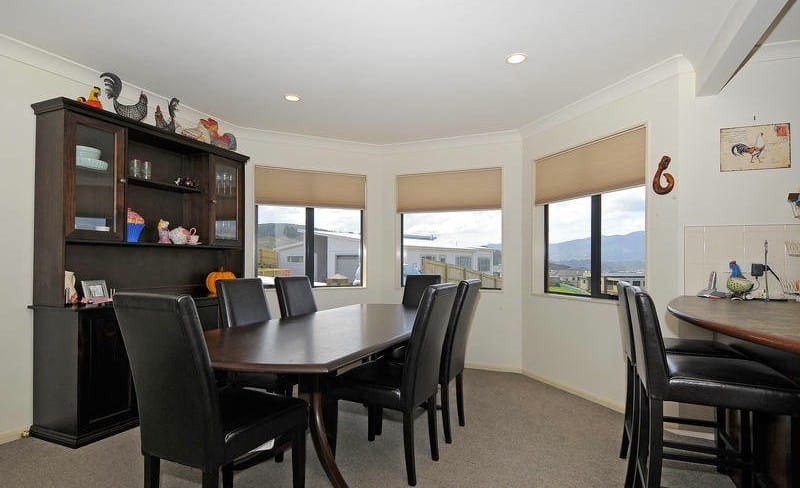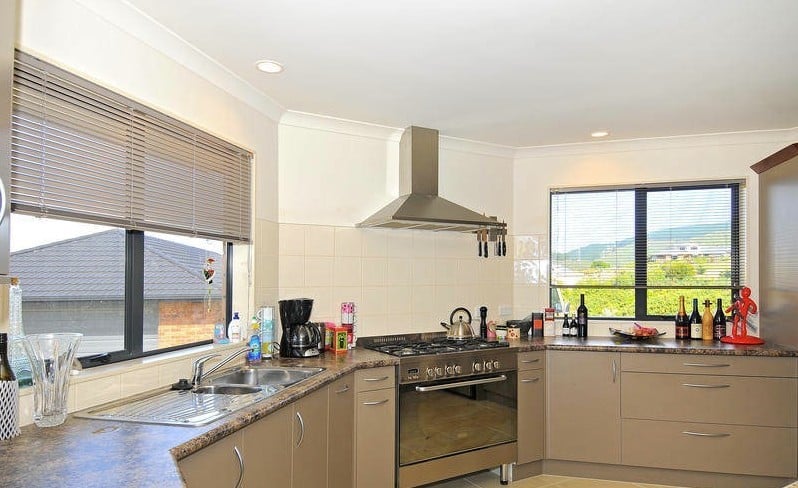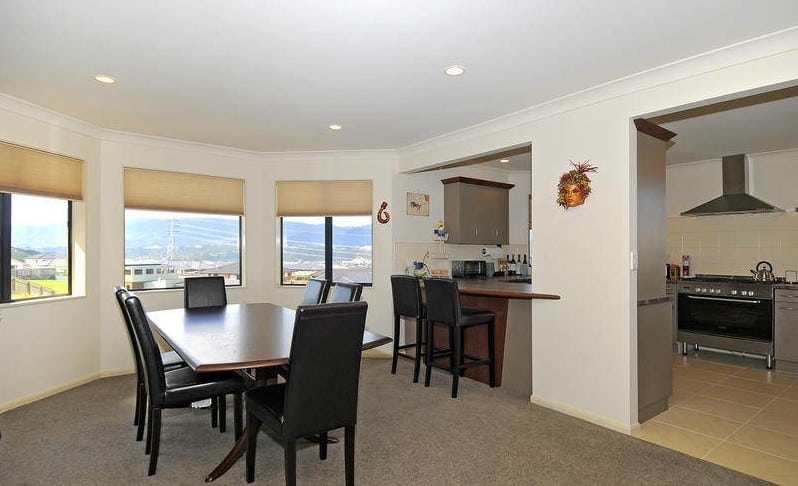 The house was four bedrooms, an office, two car garage…all of that was lovely, but what sold us on it instantly was the lounge/dining/kitchen area. We loved how open it was, and there was a door that could close that area off from the rest of the house, so it was very snug when it needed to be.
We had it decorated fairly simply. We were still in the stage of figuring out each other's styles and how they meshed. I would have loved more color and things on the walls, for example. We also got a lot of it right, and if you were to visit me right now, you'd find a lot of the same furniture and decorations.
I loved our deck. Early on I started my container garden and put lights in them. I was so proud of that little bit of pretty domesticity.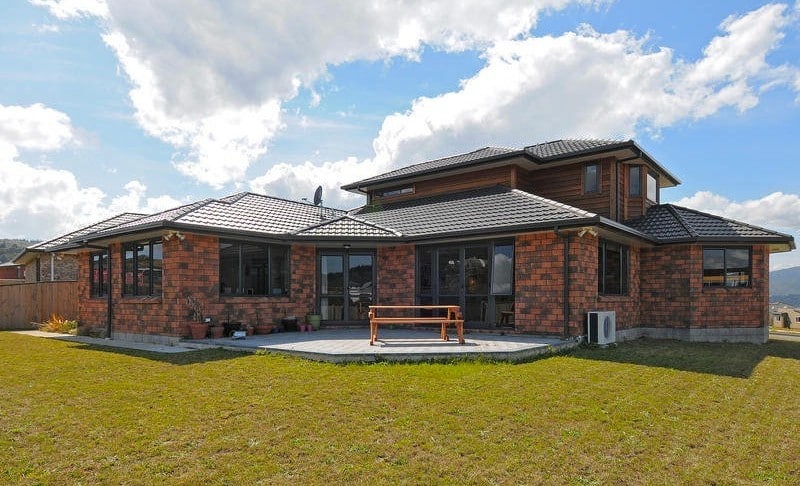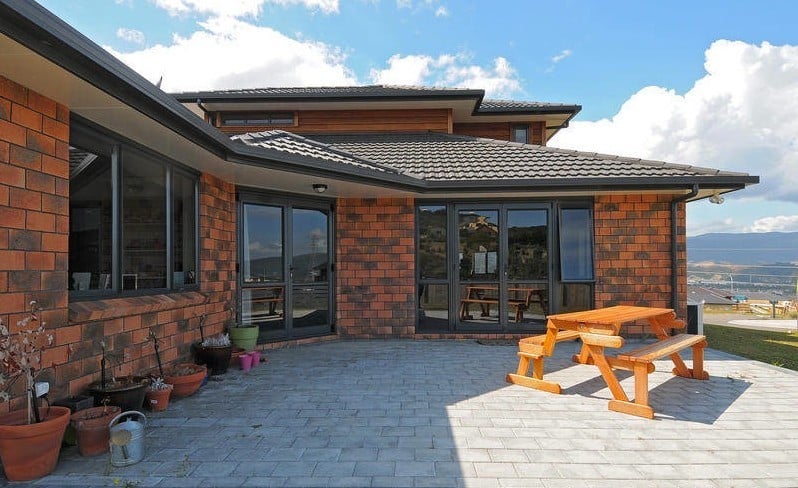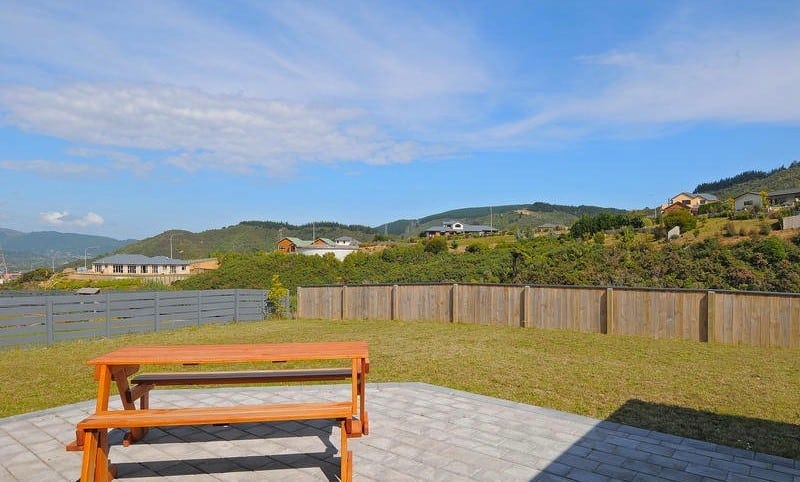 Our New Zealand house has so many happy memories for us. We puttered around constantly doing small projects. We lived there before we had kids, so it was always clean. It was our first proper house together and where we brought our first child home. We planted.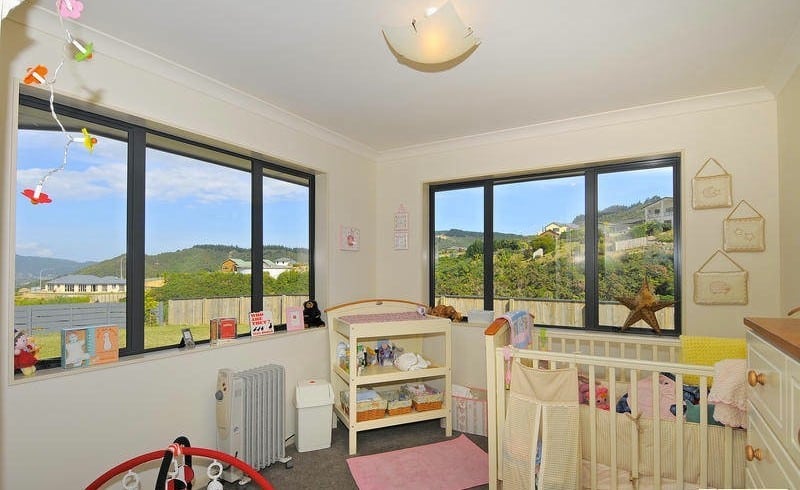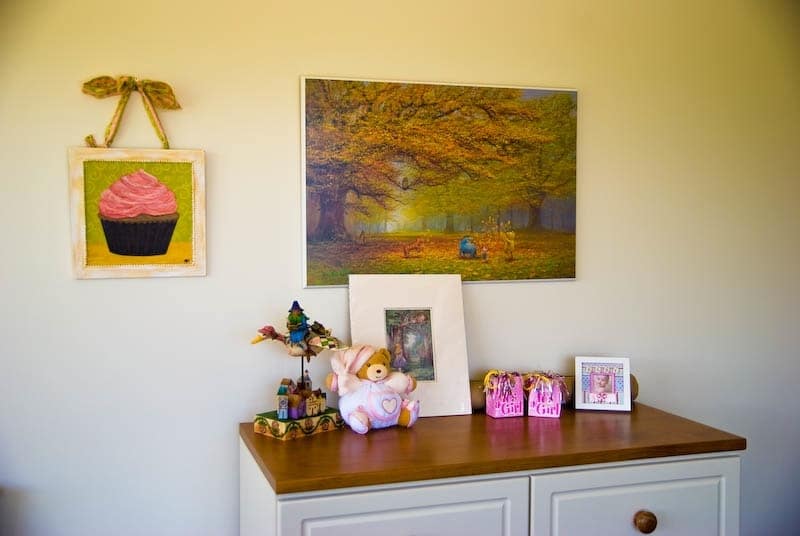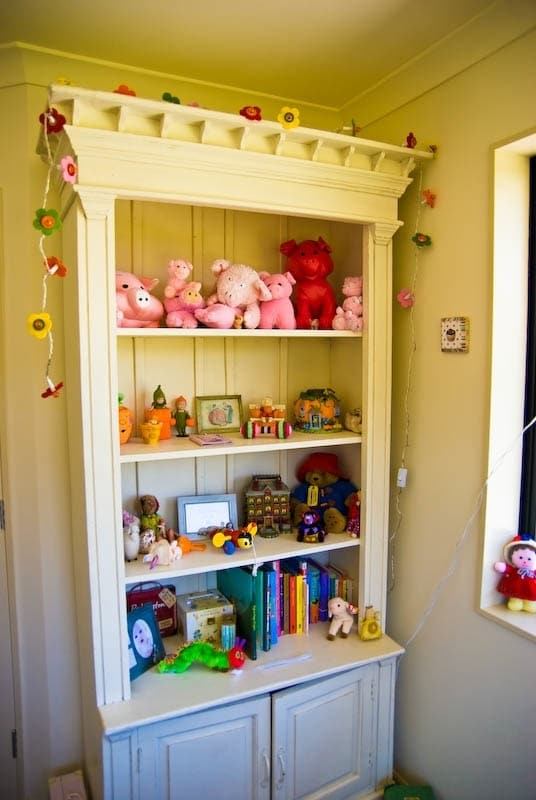 As much as we loved that house, we know that we wouldn't love the area now. The neighborhood has been hugely built up, so the lovely views that you see in these pictures are gone except from the master bedroom. The neighborhood got off to a rough start and there wasn't any cohesiveness to it, no playgrounds, and it was quite a distance to the nearest gas station or convenience store.
We said over and over that if we could dig up the house and take it with us, we'd never leave it. I have a video of me taking Madeline through it, room by room, and talking about our first house as we were preparing to leave. I can't help the bittersweet feeling with every mention of our house, but I wouldn't change our time there for anything.