This post contains sponsored content.
Do you remember when we started our kitchen makeover? No? That's ok, it was last year! Four kids, busy jobs, travel, other projects…there are a lot of reasons it's taking this long, but we do have progress! I've started making my peace with how slowly we work (at least I'm trying to!), but I do have a Kitchen Backsplash Update to share with you and I'm really happy with it.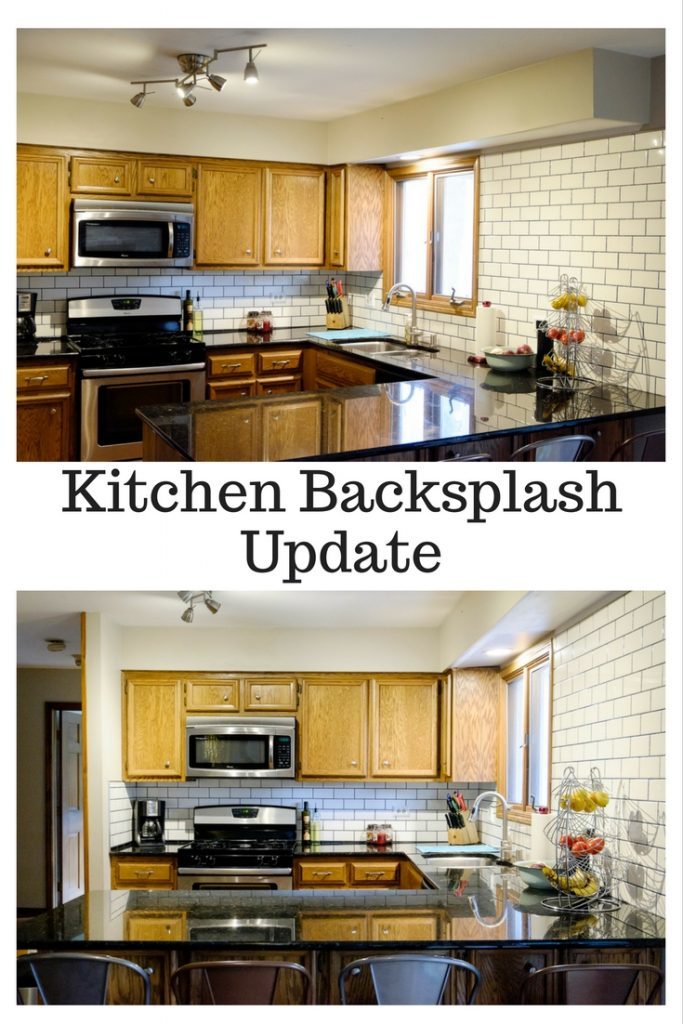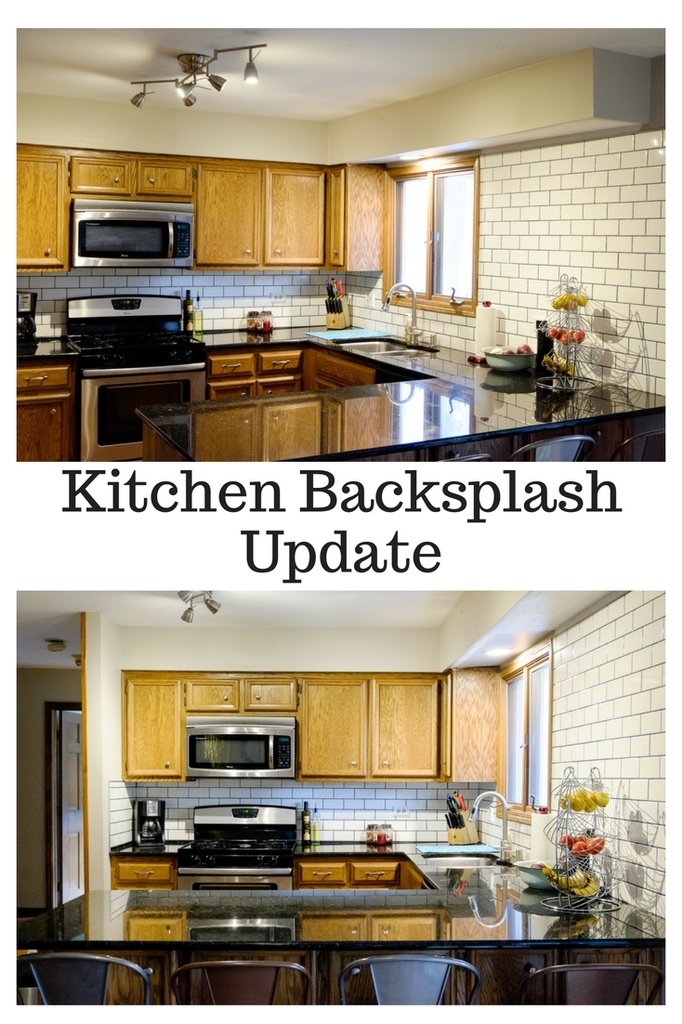 We fell in love with the look of Glamour Grout last year. We used it in a small section of our kitchen to see how we liked it and knew when it was finished that we wanted to do more. We started pulling down the small granite pieces around the rest of the kitchen and prepping to tile, but we encountered hidden holes with bad electrics and pipes that we needed to take care of first. We got a crash course in needing to hire help for projects we weren't comfortable doing ourselves and learning how to drywall, but we finally got the walls ready to be covered in subway tile.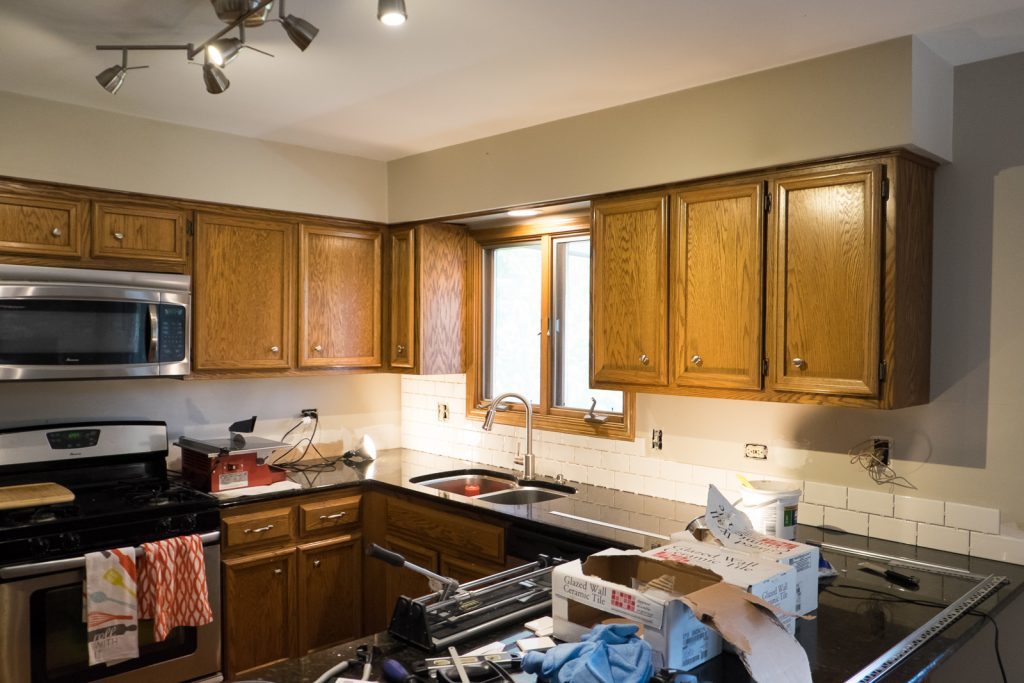 We originally wanted to take out those three cabinets and cut a hole in the wall to the screened porch. Our plan was to install cafe windows. I desperately want more light in the house and we've always been big fans of that look. However, we soon discovered that it was really difficult finding anyone who could do the project we wanted and that the kinds of windows we were after weren't common here. So we went to Plan B, which was removing the cabinets and tiling up to the top.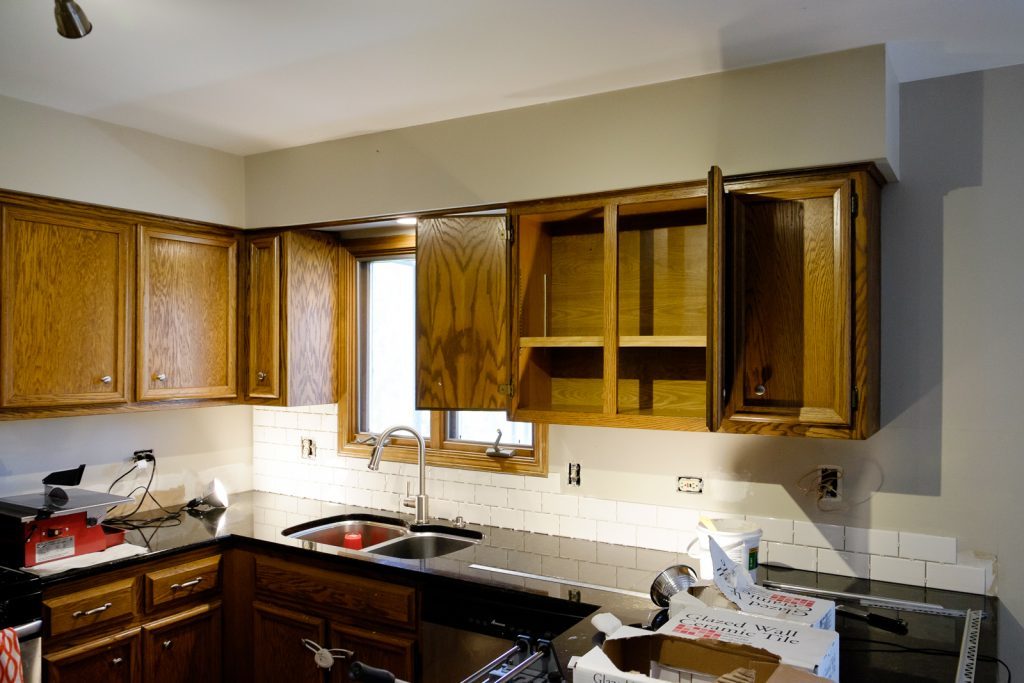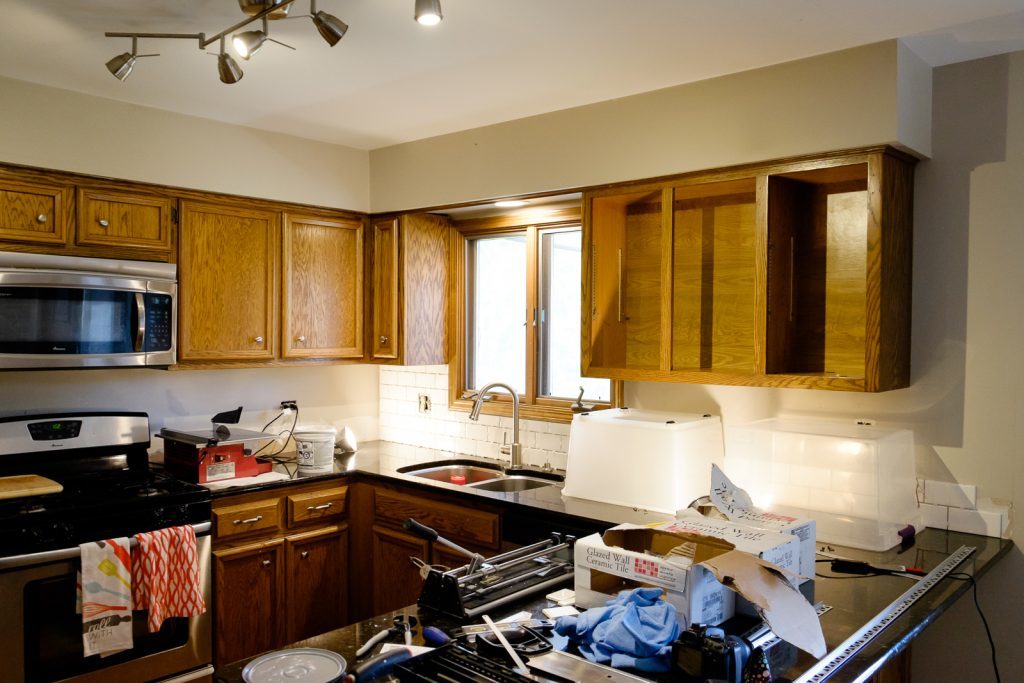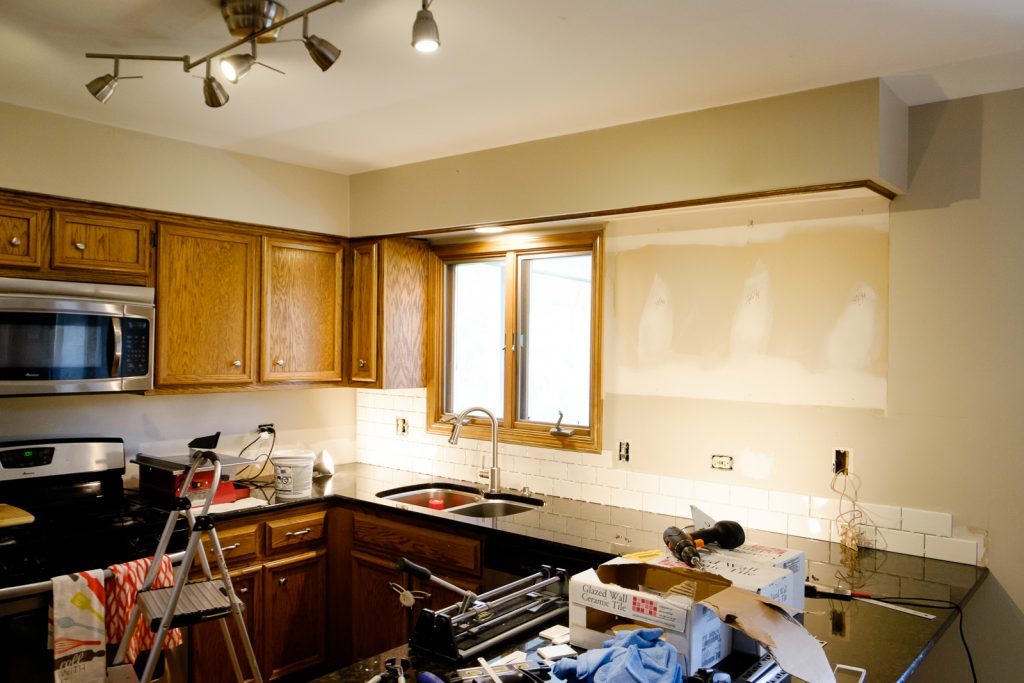 Having that set of cabinets instantly made me feel better. It sounds crazy, but we didn't need them. I couldn't even reach one of them. Once they were down, it didn't take long to get the subway tiles up.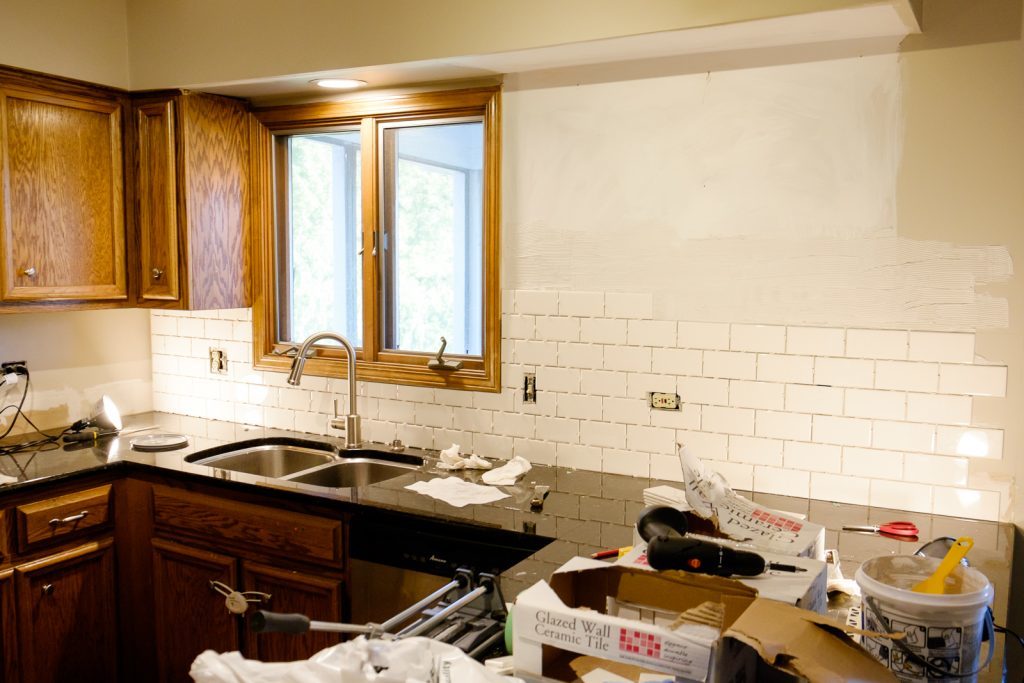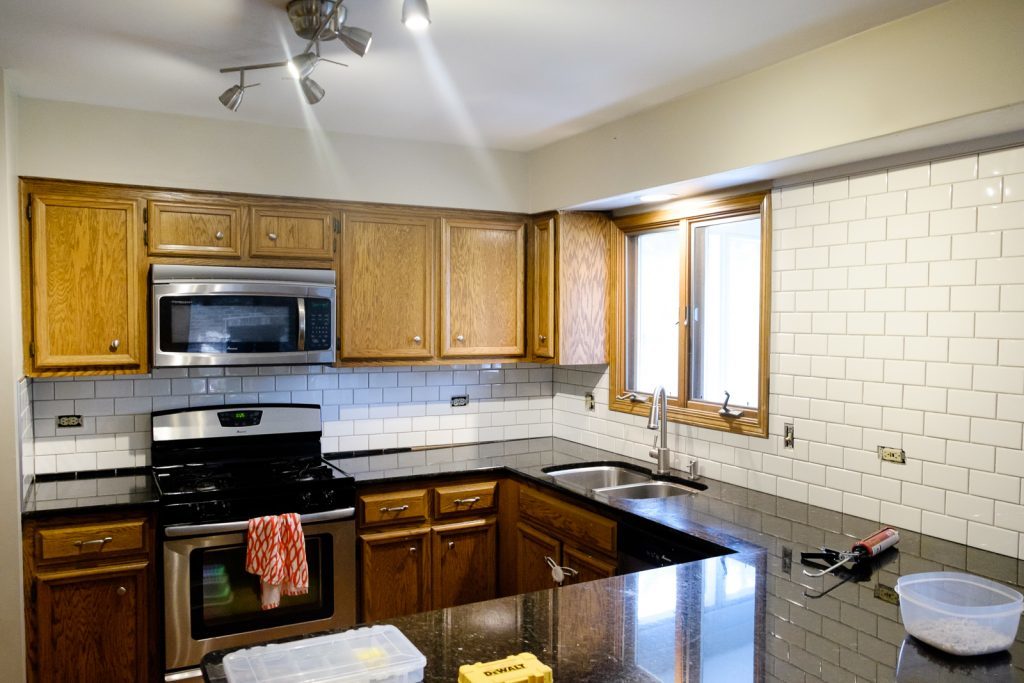 We used the same process as we did last year, so if you're curious and didn't see it at the time, you can check out the details. We misjudged how much grout we were going to need since we totally didn't account for our change of plans in tiling to the top, so we once again had a bit of a pause, but it's finally finished.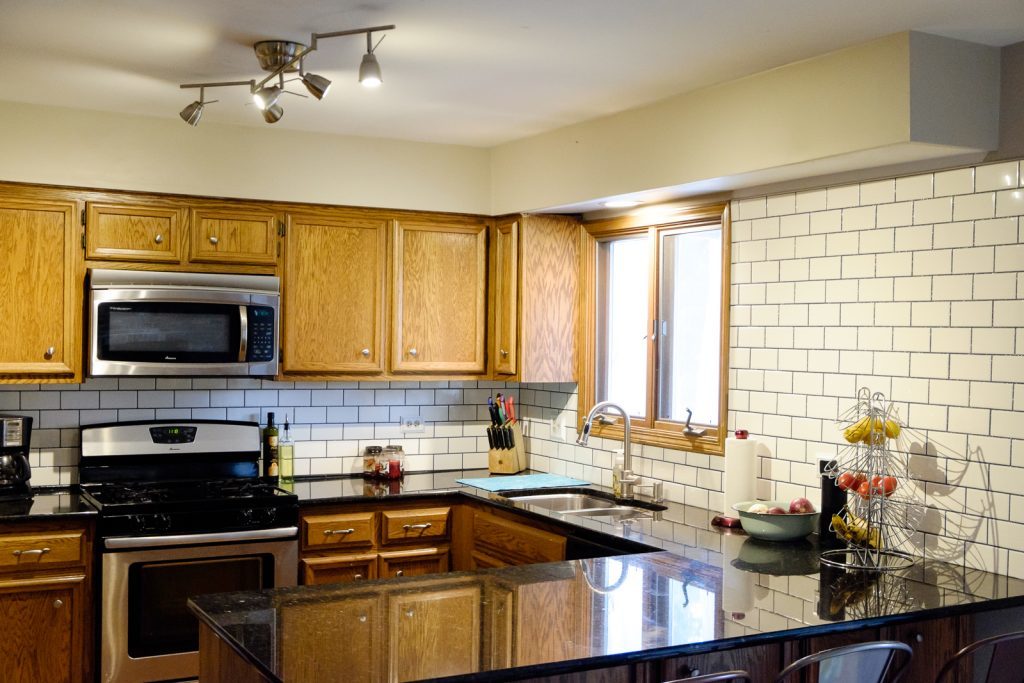 We're really happy with it. I'm such a huge fan of subway tile and the Sapphire with Gold Glitter Glamour Grout gives it an awesome pop.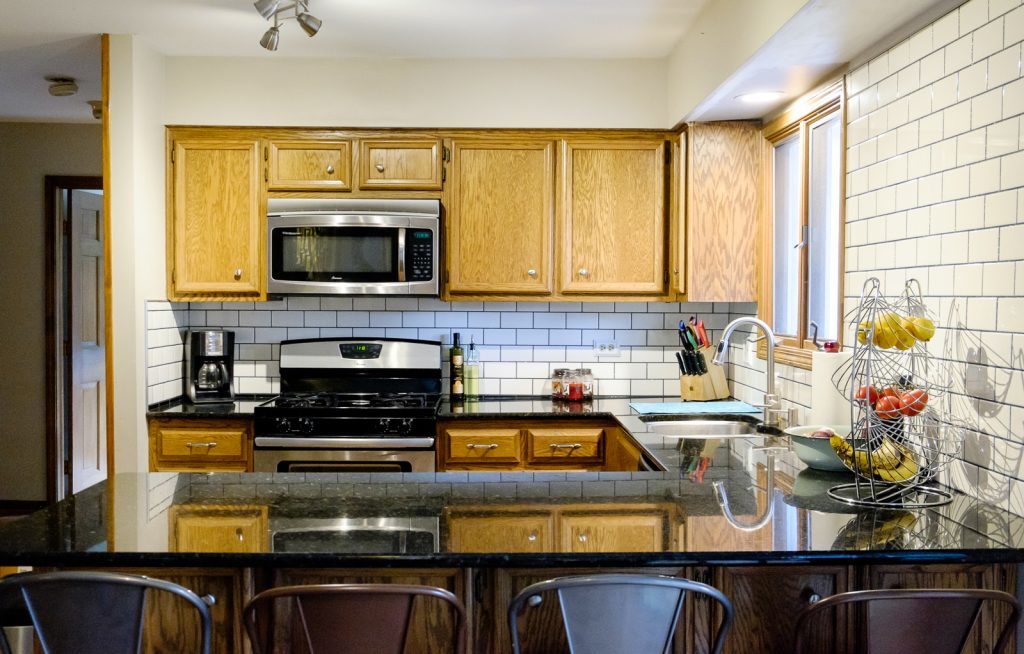 Our Kitchen Backsplash Update is finished, but our kitchen isn't. We still need to paint the cabinets (there are sooooo many cabinets!), install open shelving on the tiled wall, put in new lights…there's more to do, but I honestly feel like the worst is over. I'll be able to paint fairly quickly, so I'm looking very much forward to settling down and enjoying a new kitchen soon.