This post contains sponsored content and affiliate links.
You know how sometimes you find a piece of jewelry that just speaks to you? This was most definitely the case when I saw Cents of Style's most recent Tribe Necklaces! As I was browsing all of the amazing options, I came upon Wanderlust and Actually, I Can and I knew that I had found the perfect necklaces for me. I am so excited to share these Tribe Necklaces with Cents of Style with you!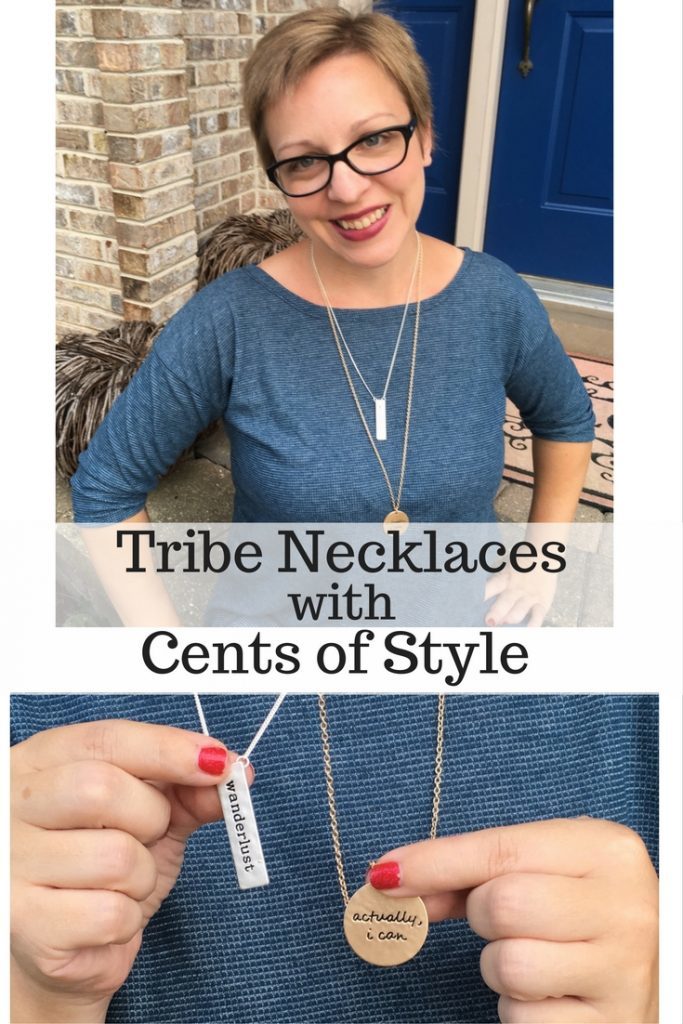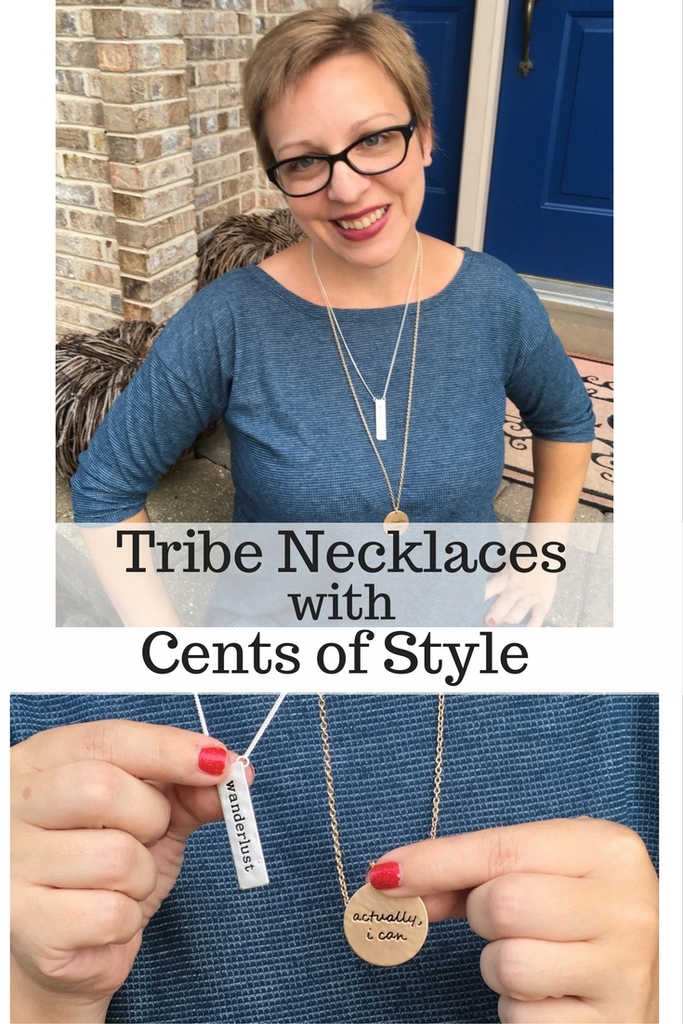 It's been a bit of a rough summer. Scott has been up against a major deadline at work and we haven't seen a lot of him. The girls and I have had a lot of fun, but I've had to majorly up my organization game (and if you know me well, you know that I'm not known for being organized!). We've done a lot of house projects, and of course there's just the day to day maintenance. Getting ready for back to school is a whole other issue. I've been a bit worn out! In fact, Madeline was my photographer for these pictures because Scott was out of town. It hasn't always been pretty, but actually, I can handle this. I can take care of four kids. I can do what needs to be done.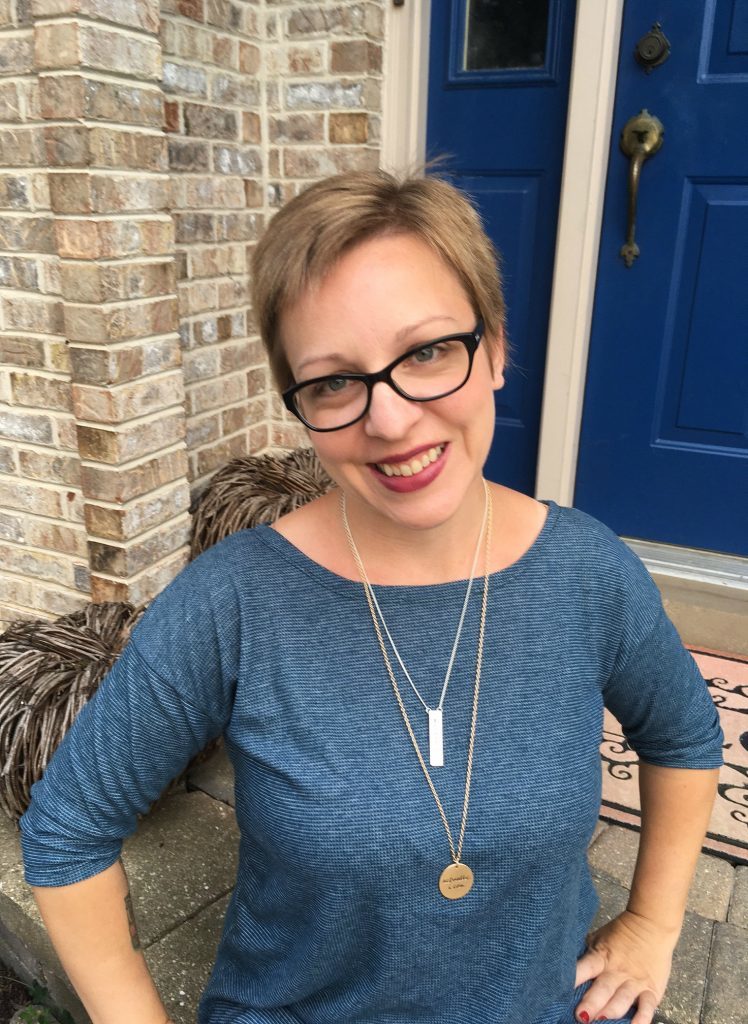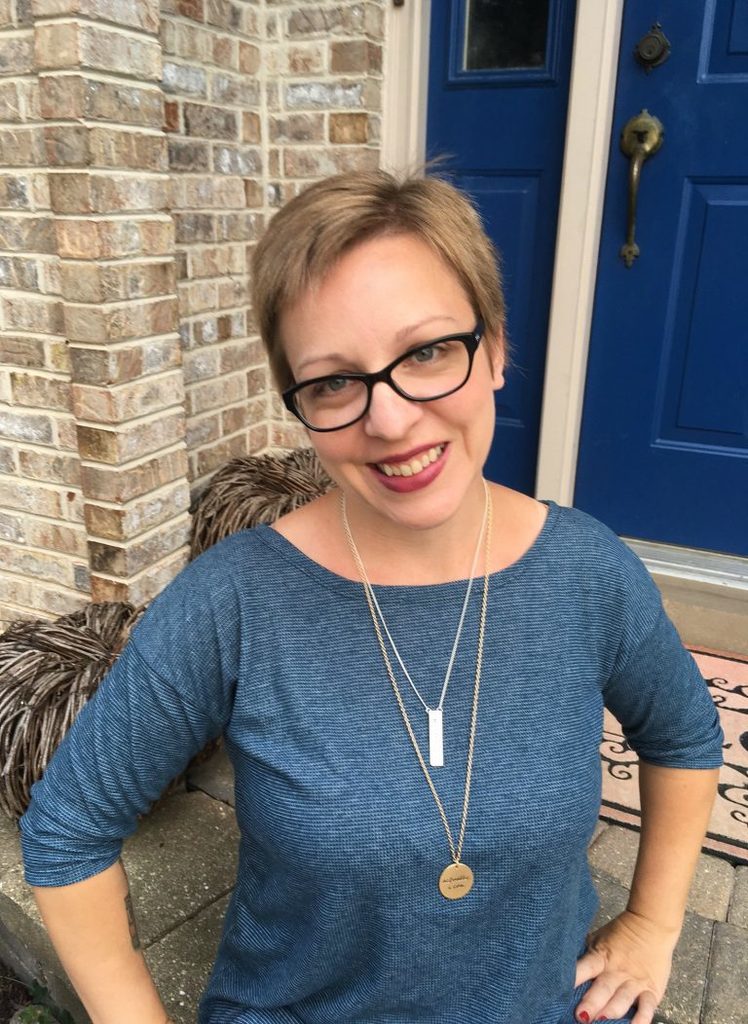 We didn't travel around a lot this summer, but our wanderlust is out in full force and the next year is going to be epic. When I graduated from a small town high school and went to university in New York City, I think people knew that wanderlust was going to be a part of my story. If not for my wanderlust, I wouldn't have met Scott. Our New Zealand adventure wouldn't have existed. We had to take a bit of a break from our travels, but we're back now and giving in to our wanderlust is the best feeling in the world. These experiences make me a better person and bring more to our family.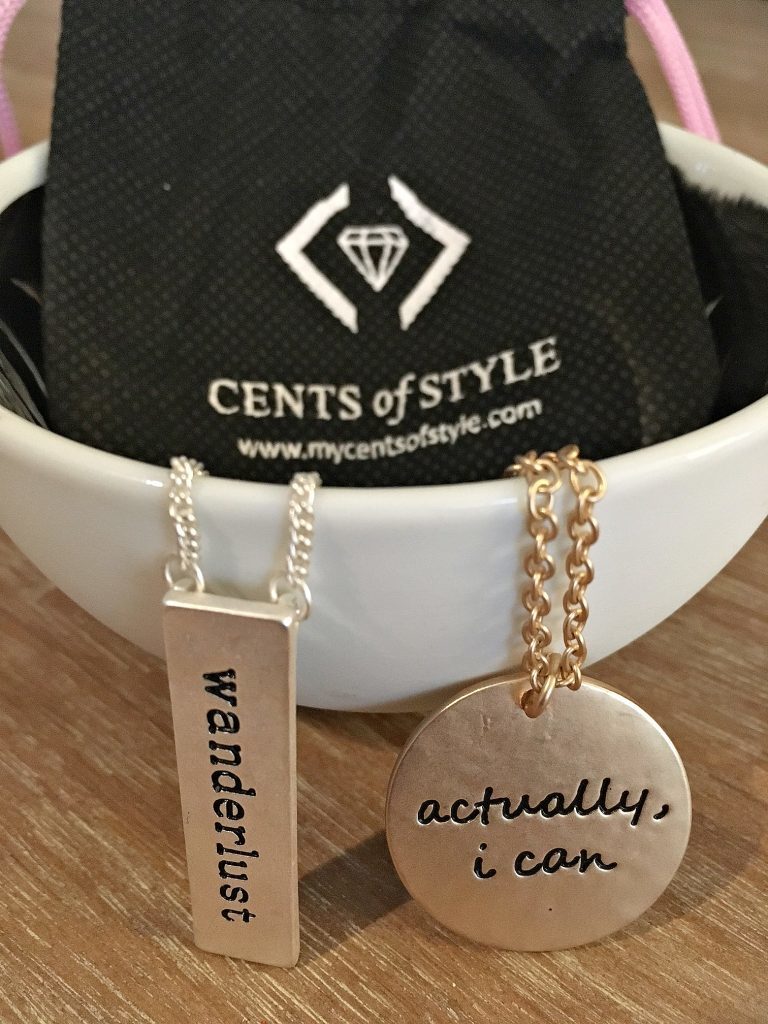 For a long time, I was told that I couldn't do things–that I couldn't handle our kids, that my projects weren't any good, that I needed to stay put. It was hard when what should have been my biggest support was actually my biggest critic. It has taken work to get rid of that residual nagging and self-doubt, but I love these necklaces as a reminder that actually, I can be successful. I don't need to be like everyone else. Wanderlust can be an amazing experience and I can do it on my own terms. And both of these reminders help me set the example for our daughters that I want. I want them to know that actually, they can do it and that I will support them. Their wanderlust will make them better people. And as a family, we can do what makes us happy.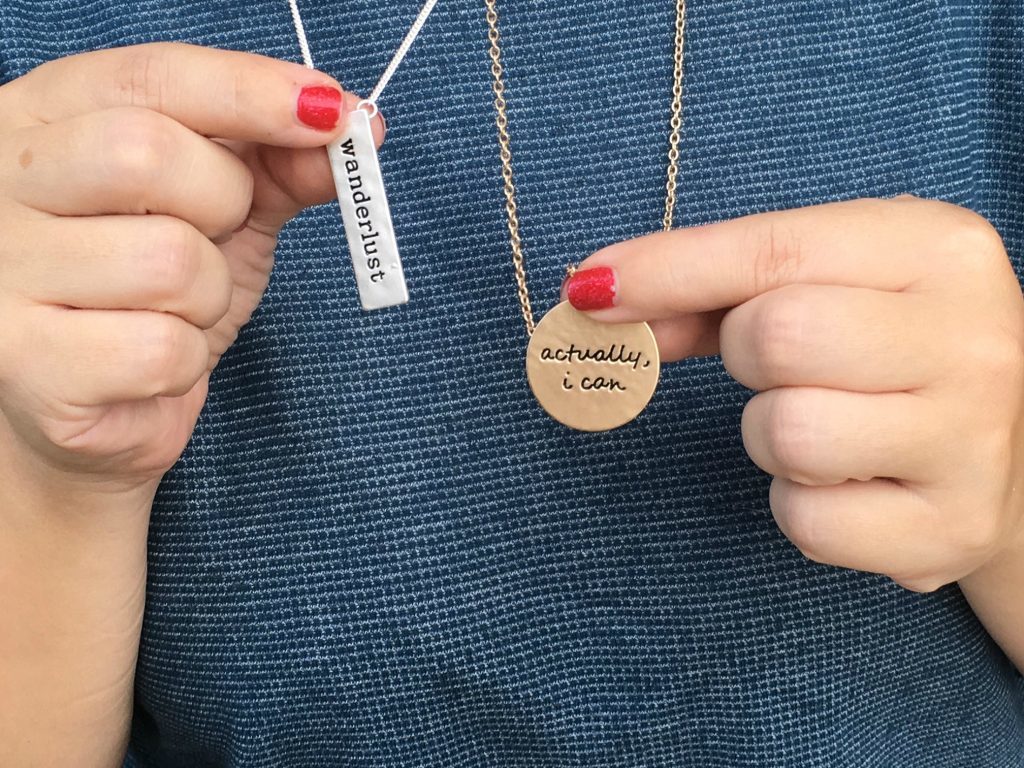 I'm so honored to have been able to team up with Cents of Style to tell you a bit of my story. You can get the tribe necklaces that speak to you for just $11.99 and free shipping today with code TRIBE4 for Fashion Friday. Enjoy these Tribe Necklaces with Cents of Style and tell your story!
Cent