Hi. I'm Albion and I love fall and pumpkins. Pumpkins are my favorite. September hits and I am ready for pumpkin everything. I desperately needed a way to share my love of all things pumpkin–you know, so when a stranger sees me at the grocery store, she can look at me and say to herself "That woman is a pumpkin lover!". This is an important thing for people to know about me. It made sense to make a Pumpkin Everything Shirt and I'm super tickled with how it turned out!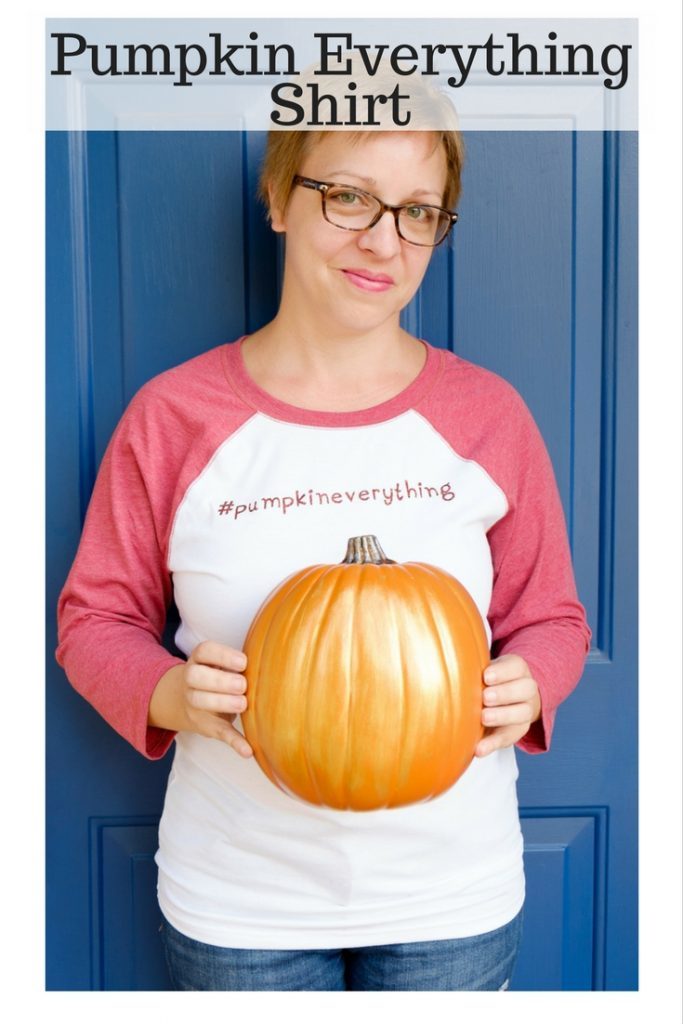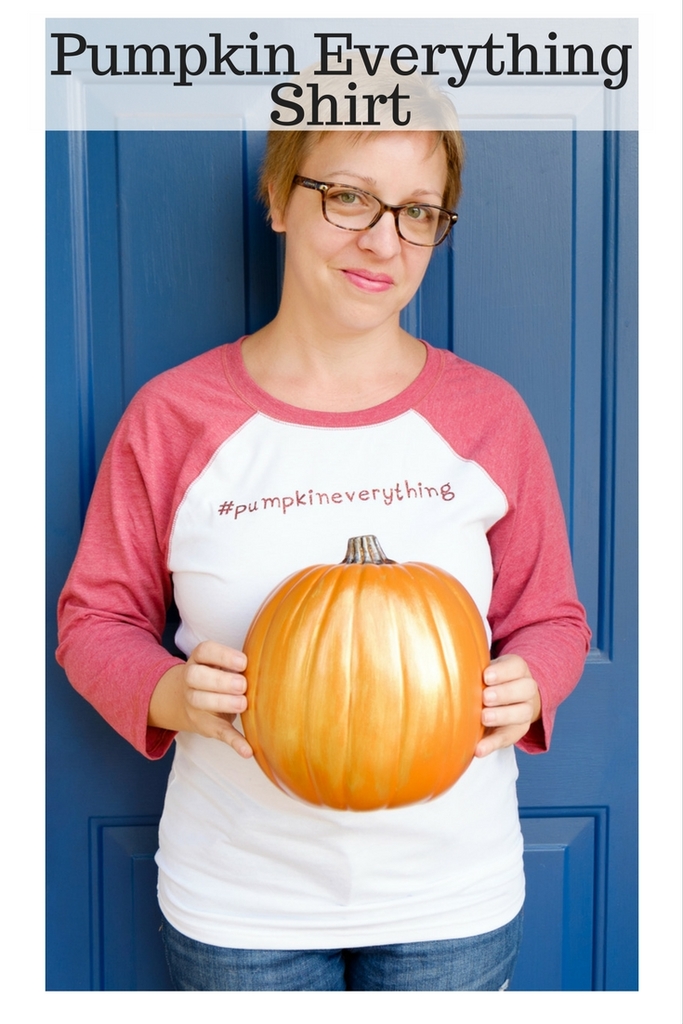 This post contains affiliate links.
I used: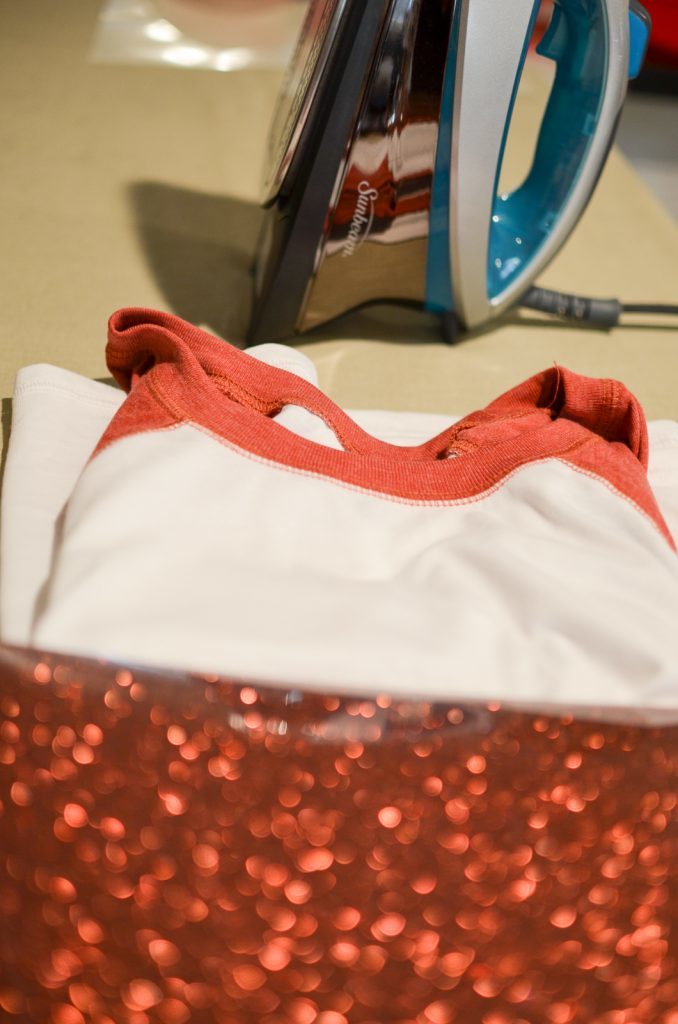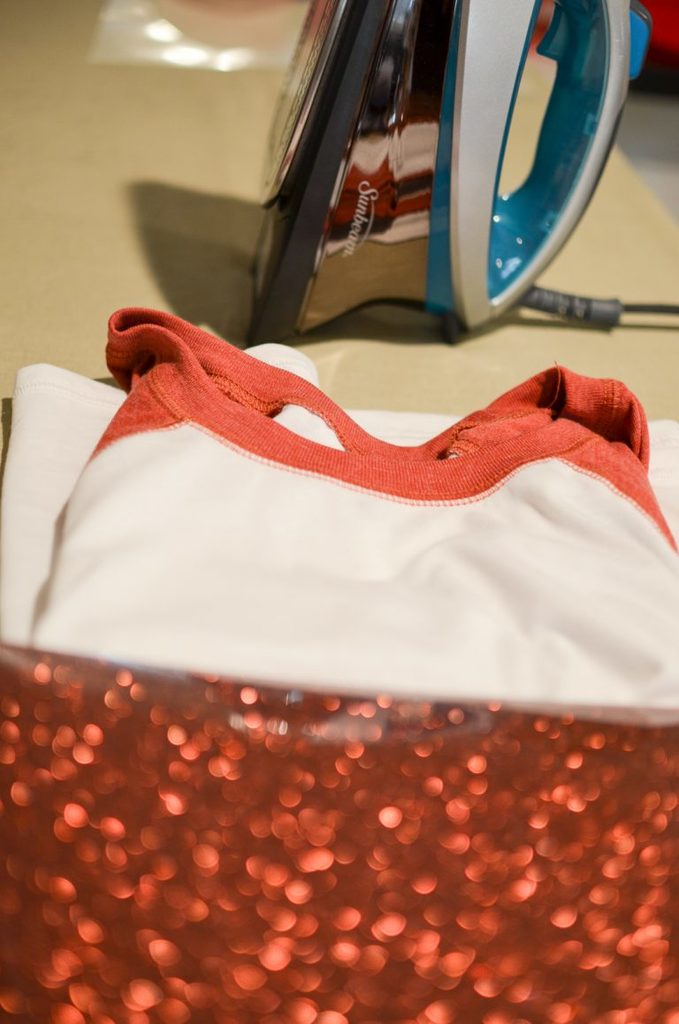 I wanted my shirt to be super simple–just a hashtag across the top. It was super easy to create in Design Space and I have the file all set for you to use!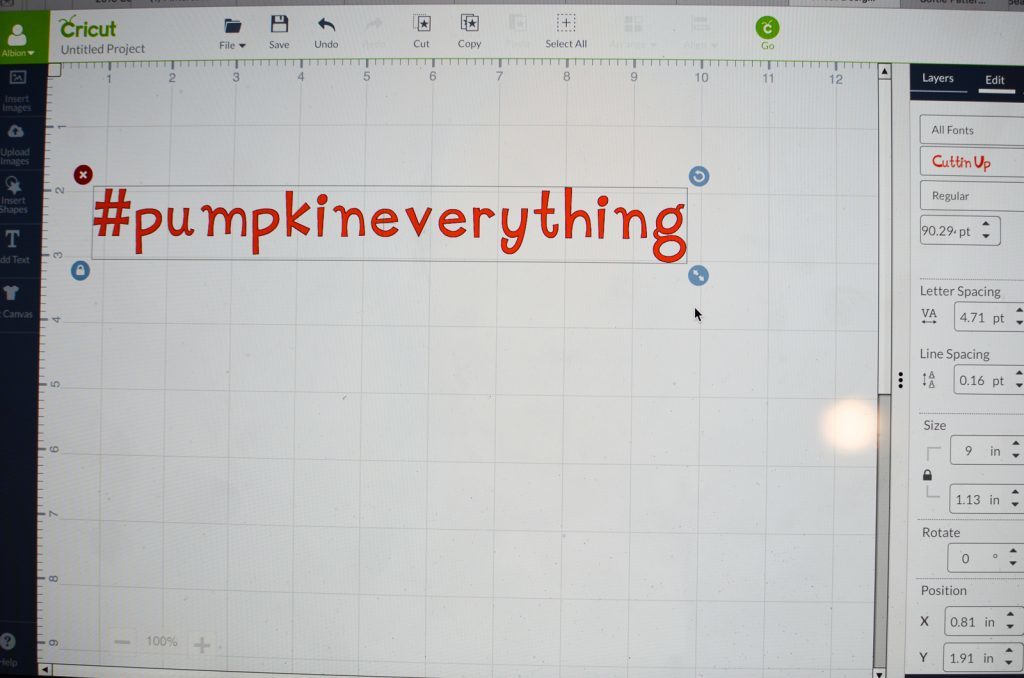 I measured the area of the shirt where I wanted my hashtag and sized accordingly.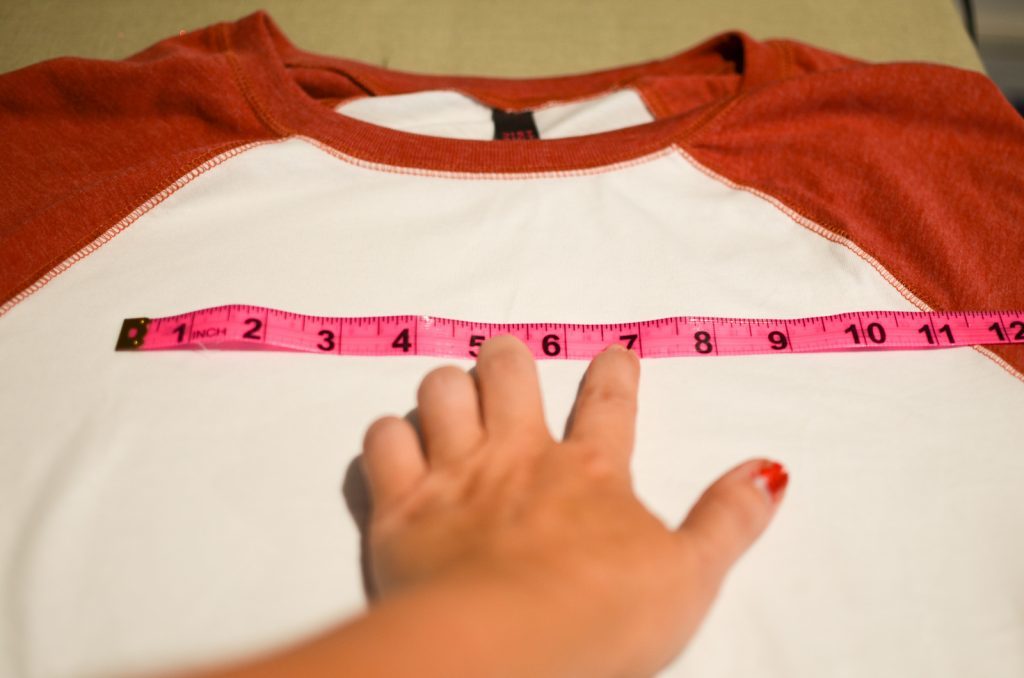 After cutting out my hashtag (remembering to reverse it because it's an iron on!!) and carefully weeding, it was time to iron!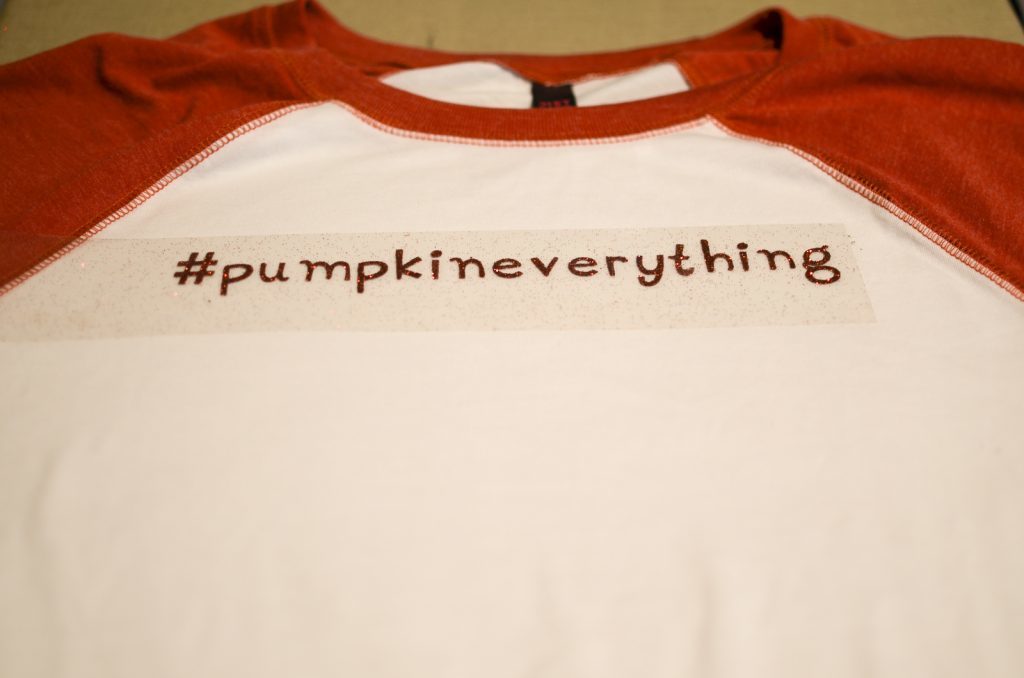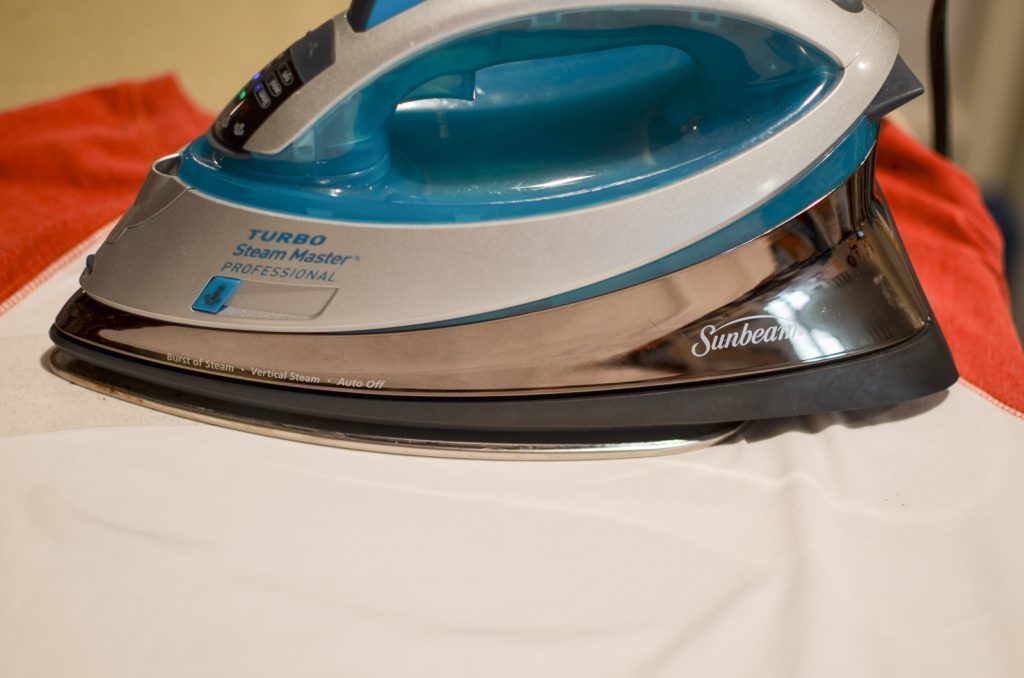 And there you go! Super easy and it's the perfect fall shirt!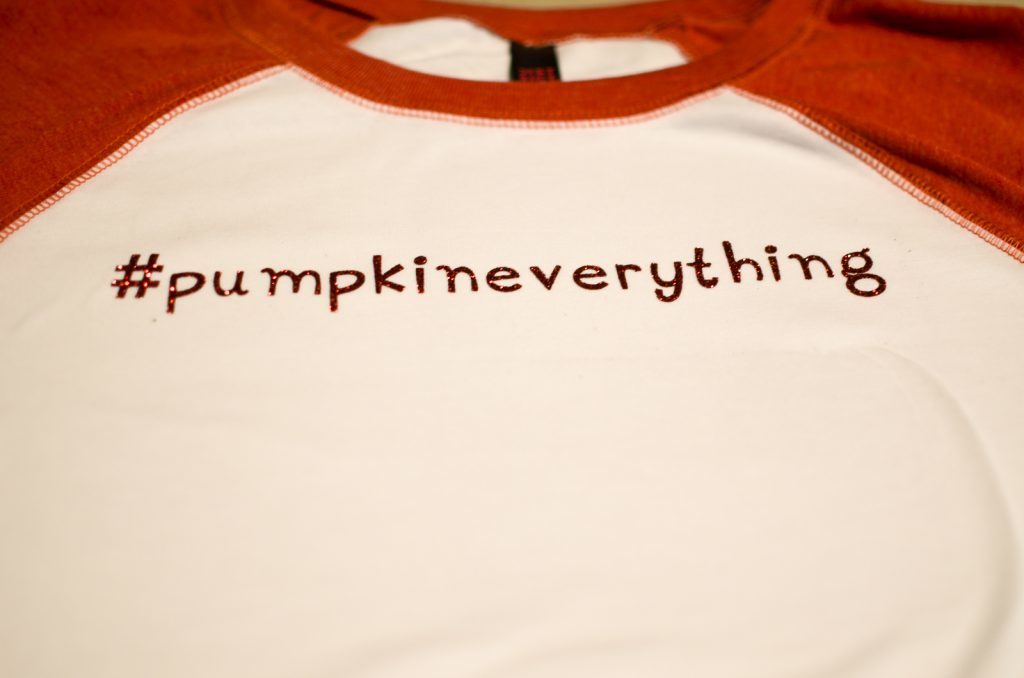 I LOVE my new shirt. You know that I will be wearing it constantly and proudly all season long. Join me and declare you love of #pumpkineverything with a Pumpkin Everything Shirt!!