There isn't anything better than a frozen margarita on a scorching day. It's a drink meant for relaxing and chatting on a lazy afternoon. It's almost always a pretty drink, too, so you can enjoy looking at it when you're not sipping. We've been doing a lot of house projects lately and recently decided we needed a bit of relaxing time with a nice drink. After a quick look through the freezers and garden, our Mango Blackberry Mint Margarita was born!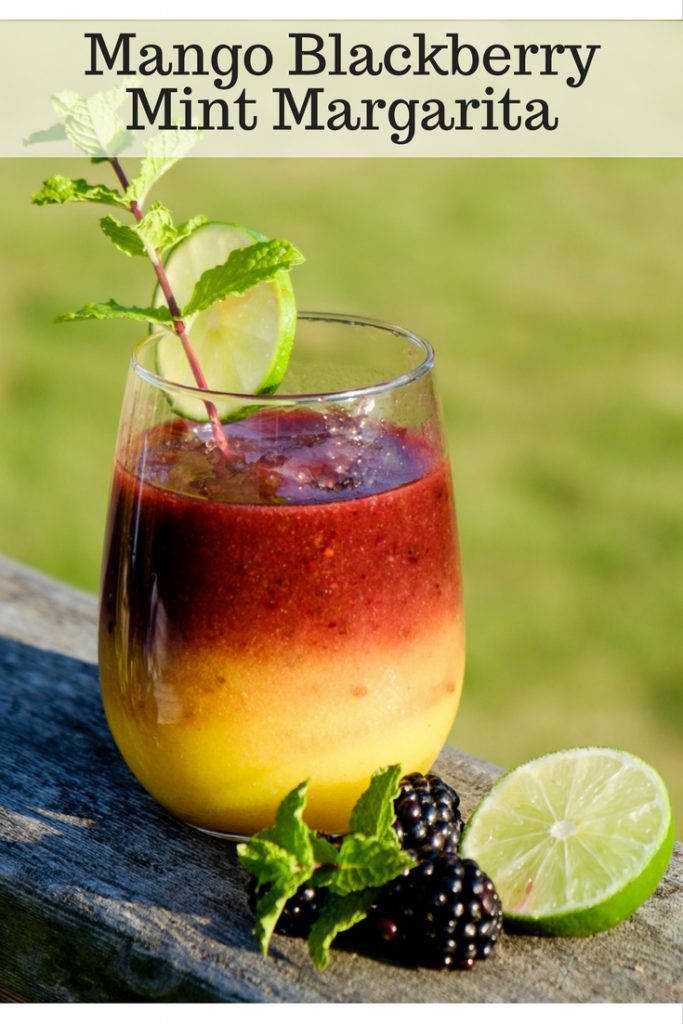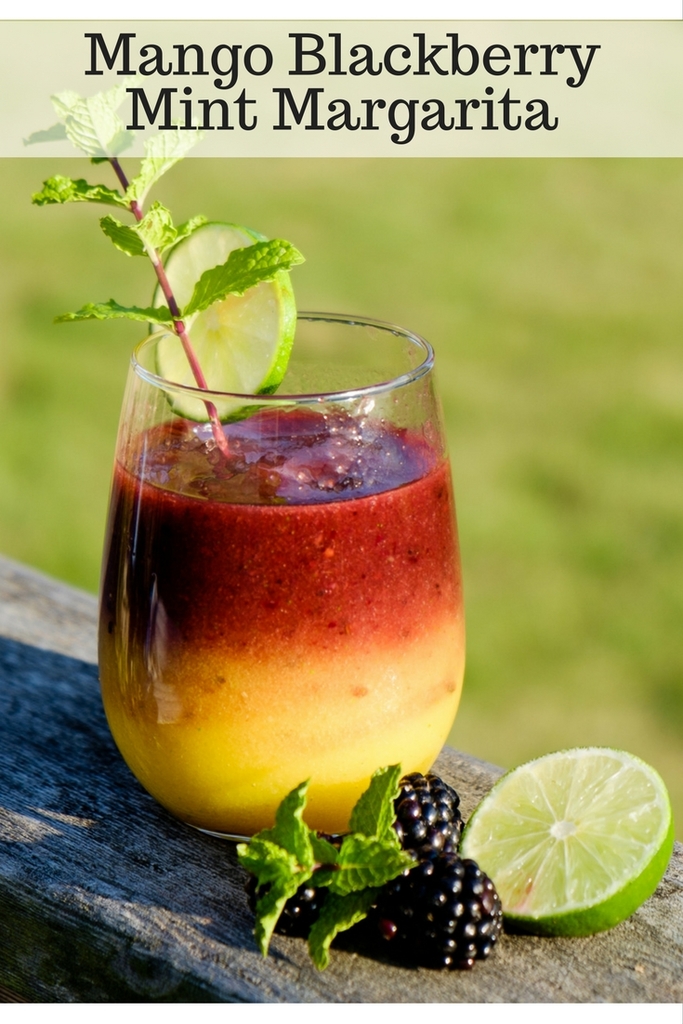 Ingredients:
2 oz tequila
3 oz margarita mix
3/4 cup diced frozen mango (I prefer the texture of frozen for this)
3/4 cup ice
1/3 cup blackberries
a few mint leaves
blender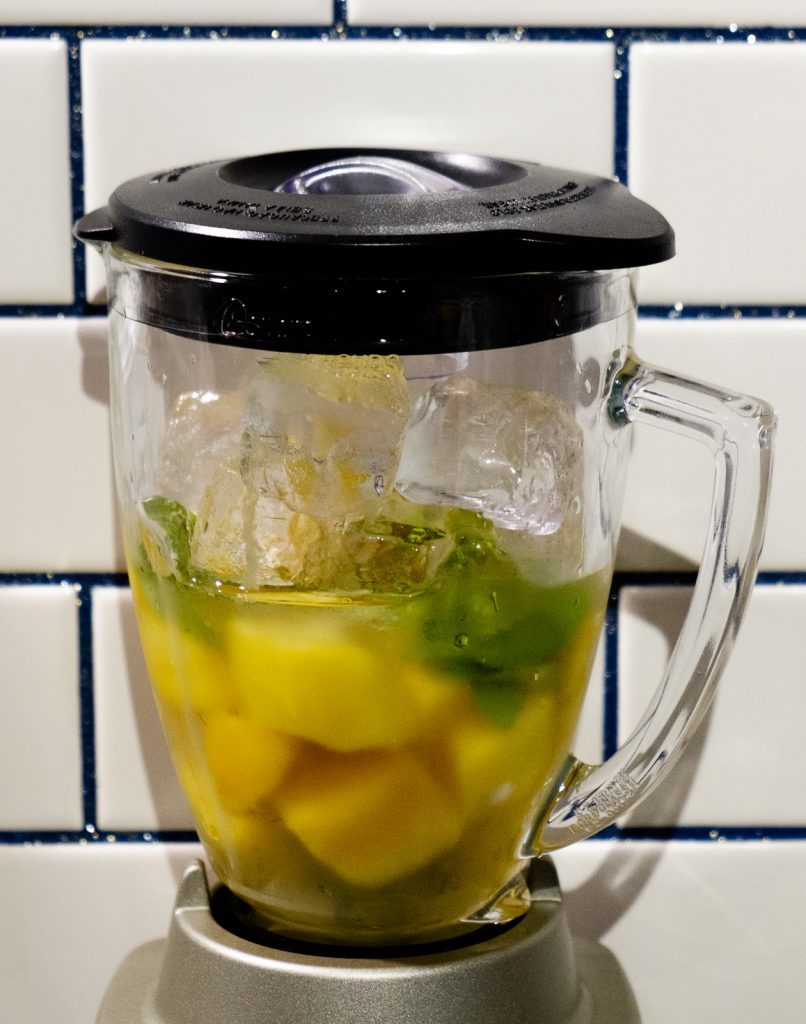 Blend the tequila, margarita mix, mango, ice, and mint together. Pour half of the mixture into your glasses and then add the blackberries to the blender.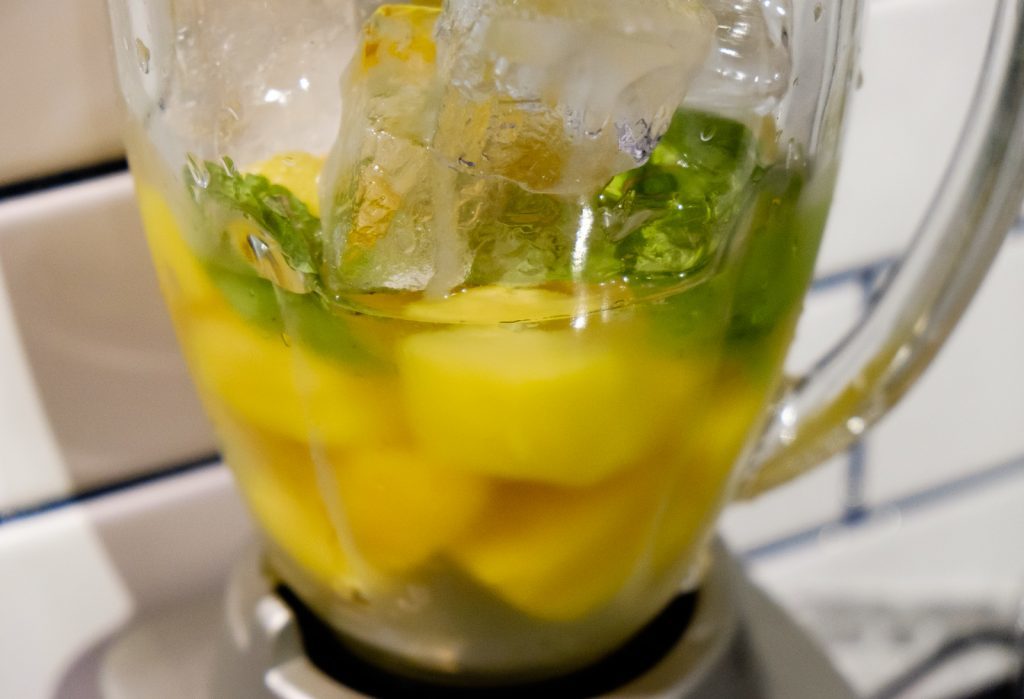 Blend the mixture with the added blackberries and pour into your glasses.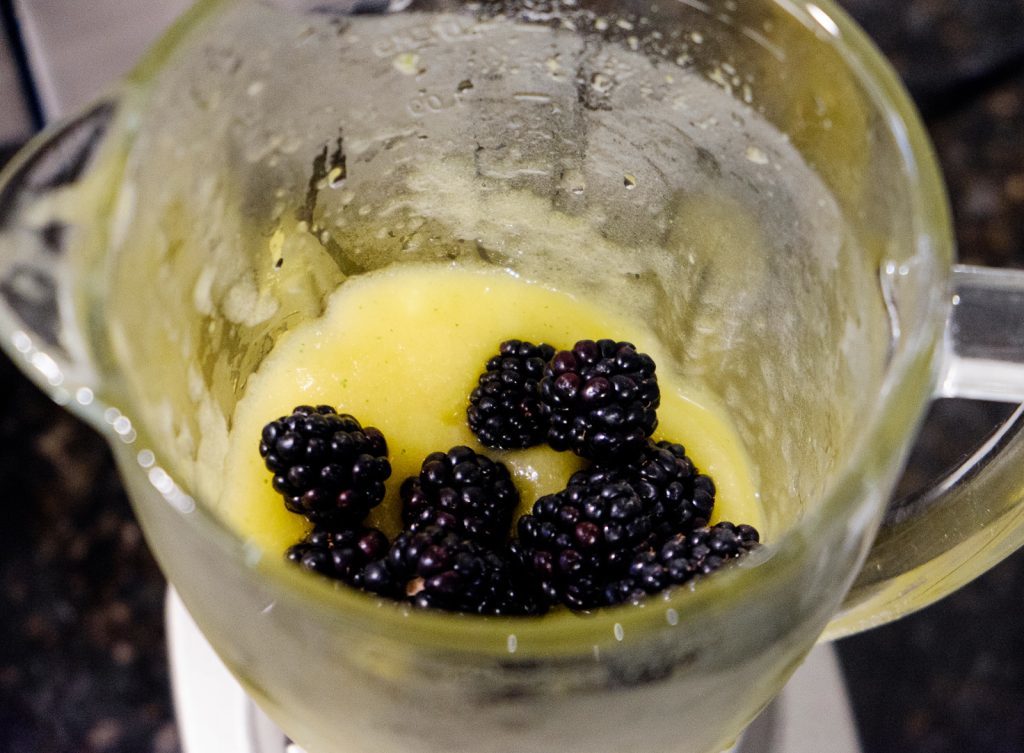 Stir the drink until it looks pretty (this is highly technical stuff, folks!). Garnish with a slice of lime that can be squeezed into the drink.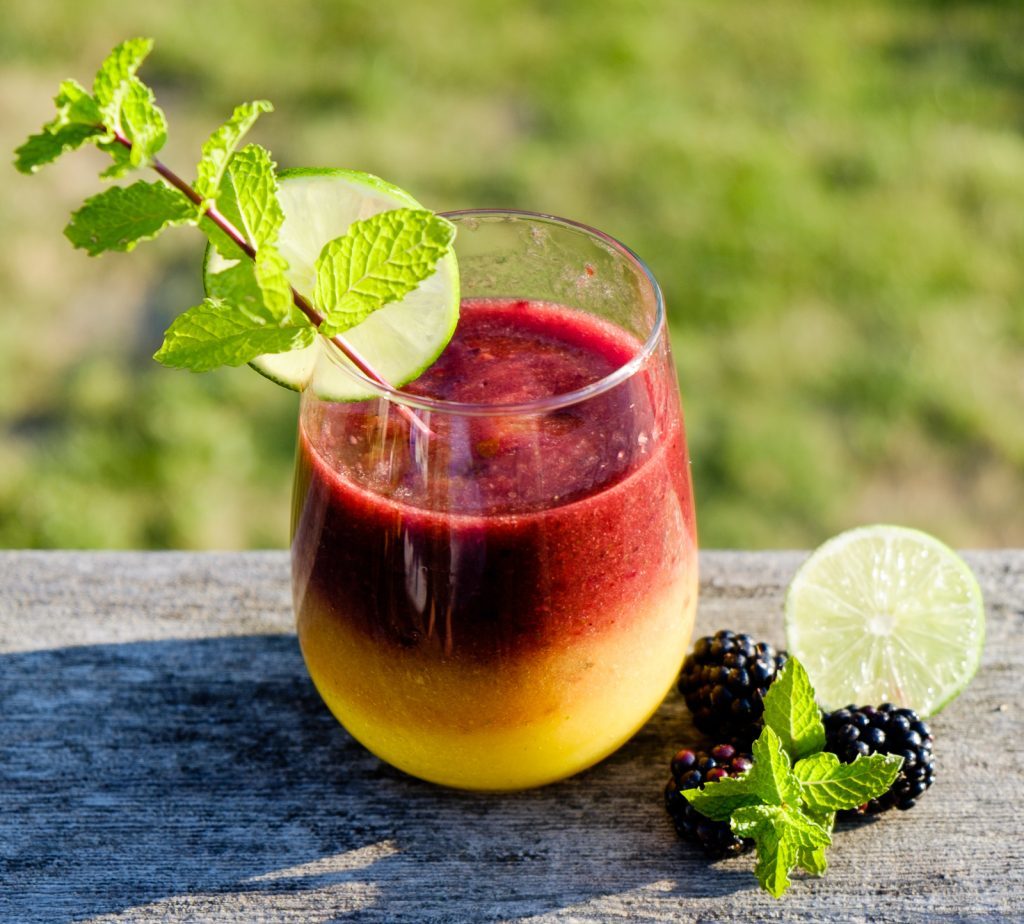 I love the colors! This Mango Blackberry Mint Margarita is an easy and refreshing drink and just so pretty. You can mix it as little or as much as you want–it'll taste great no matter what!