I'm a big fan of sipping on a cold cocktail during the hot summer months and my favourites all have herbs in them. If there's a cocktail with herbs on a menu, that's the one I'll choose. Adding herbs to cocktails adds a depth that the drink wouldn't have otherwise and I think it just makes it taste super fresh. I love being able to make a drink with herbs that I've plucked from the yard and I'm on the hunt for new cocktails to try since we have an established herb garden at the new house. I've rounded up 20 summer cocktails with herbs that are perfect for a relaxing summer's afternoon.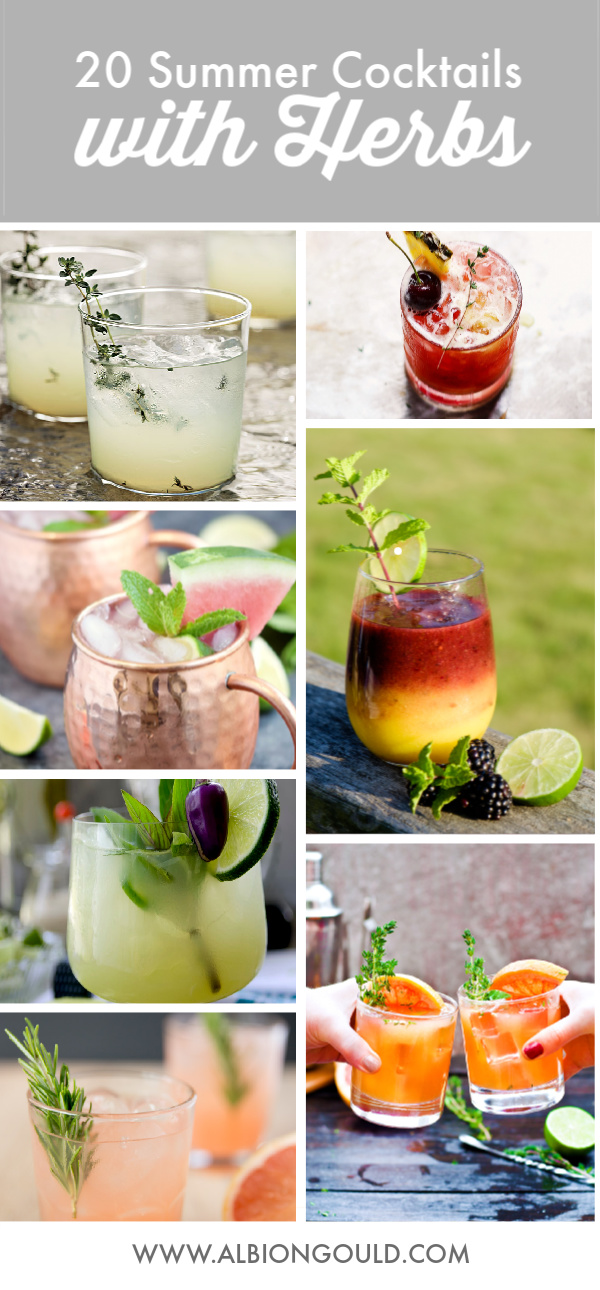 Whether you have a desperate need to put mint in everything you drink or if you have a new rosemary bush that's begging to be picked, there's a cocktail for everyone!
Strawberry and Lemon Mojito from Claire Justine
Mango Blackberry Mint Margarita from Albion Gould
Watermelon Moscow Mule  from Cooking with Curls
Grapefruit and Thyme Bourbon Smash Cocktail from Giraffes Can Bake
Whether you're ready to plant your own cocktail herb garden or just grab a sprig of rosemary to put in a drink, I hope you're inspired to cool off with one of these gorgeous cocktails with herbs!