Creating a beautiful flower garden can be very satisfying, but it does take a lot of hard work and determination to accomplish. You will need to research different types of flowers and the type of conditions they grow best in. You will also need to put in some hard work, dedication, and sweat. But the amount of effort you put into your flower garden will be returned several times over in the amount of enjoyment and pleasure you will receive from your flower garden. I love having seasonal cut flowers in the house and seeing the different pops of color in my yard. Here are some suggestions to help you have a beautiful flower garden.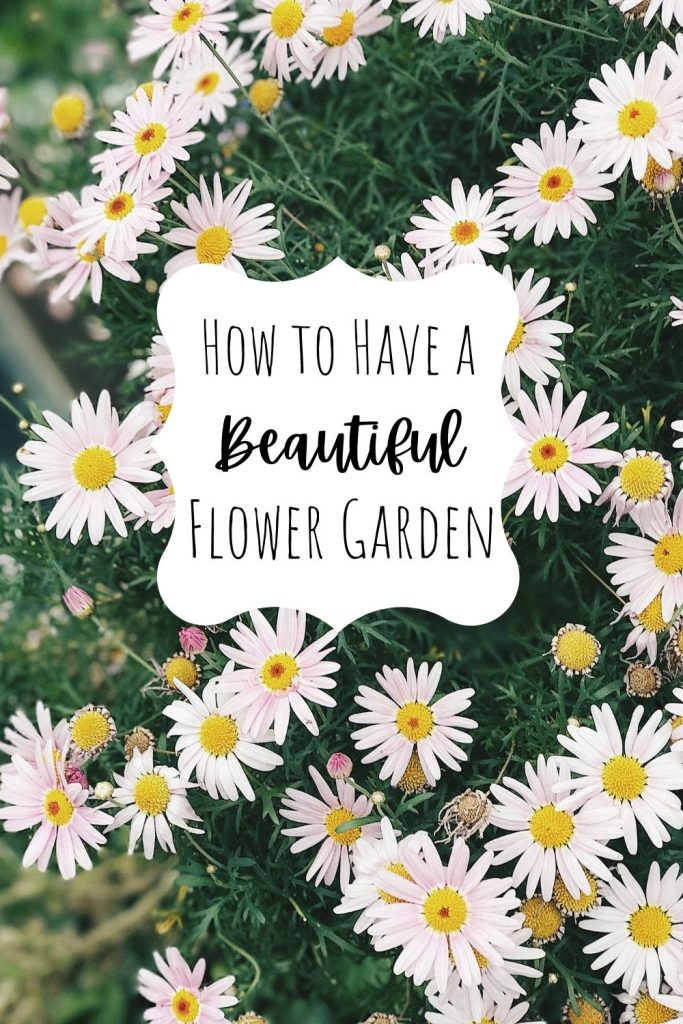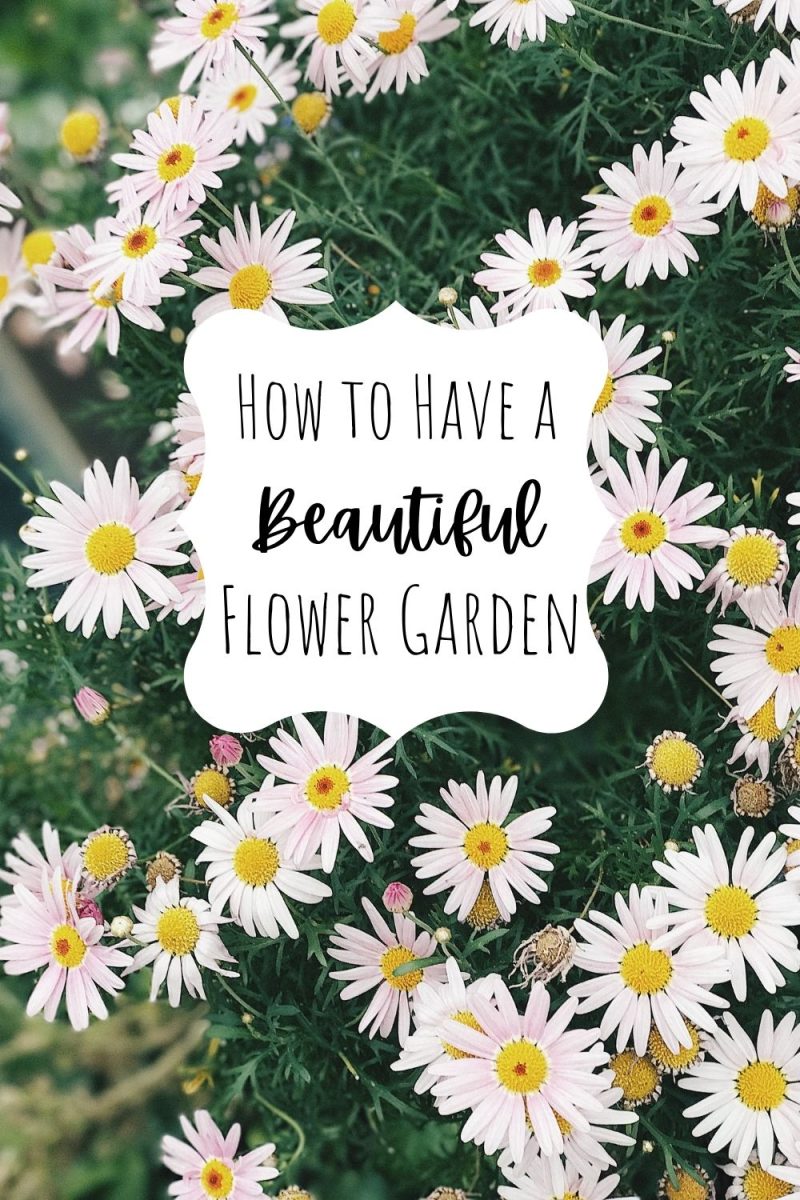 Go organic
An organic flower garden is a beautiful expression of human creativity in complete harmony with nature. Organic gardening does not use harmful chemical fertilizers and pesticides which hurt soil organisms and the environment. Instead, it instills a proper balance in the ecosystem through the use of natural fungicides and pesticides.
A little space, a little time, a small budget, and a strong inclination are all you need to design and cultivate a colorful, spirited flower garden. Spring is the best time to begin as most plants flower during this season or in summer.
Every flowering plant has specific requirements with regard to growth cycles and nutrition. Perennials, annuals, spring bulbs, and seasonal flowers – each has its unique soil, fertilizer, pesticide, sunlight, and water requirements and each should be tended to differently. But in general, here are some basics for starting organic flower gardening.
Organic pesticides are available at nurseries. Look for infestations periodically and use the pesticides as directed.
You can even have an organic container flower garden if the soil in your yard is difficult to treat or you have limited yard space. You use practically any non-degradable, rust-free container to plant your flowering plants.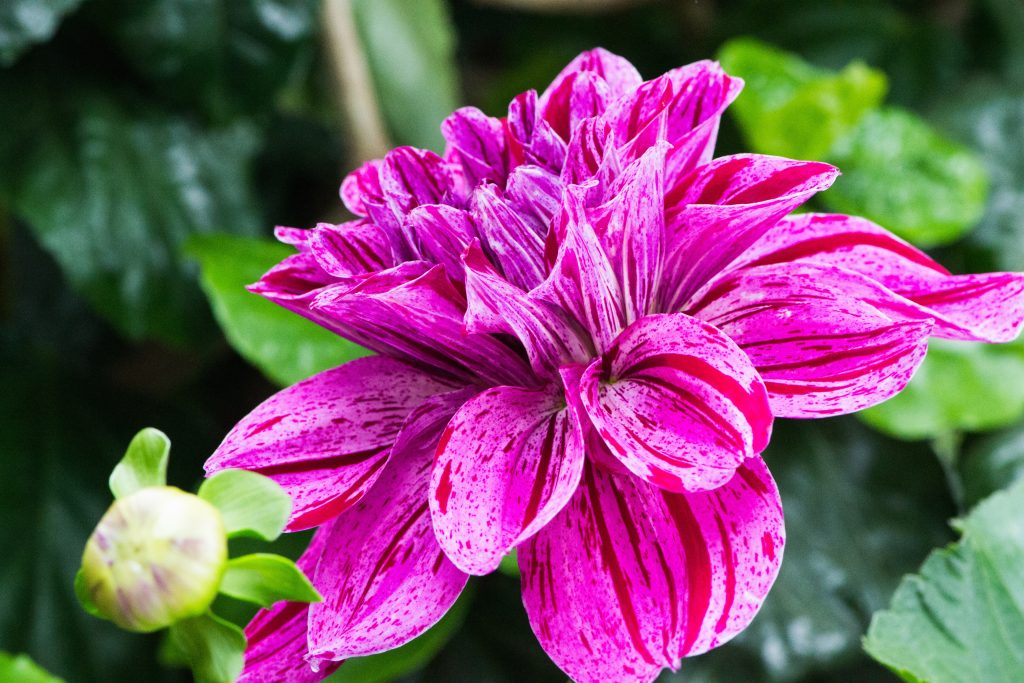 Types Of Flowers You Want To Plant In Your Garden
Your choice of flowers should be determined by the environment in which they will be planted. You will want flowers that grow best in the type of climate you have and the type of soil. You should also take into consideration the amount of sunlight or lack of sunlight the flowers will receive.
Research flowers that you would like to have in your garden, if they are not suitable, find out if there are flowers that are similar and if they would flourish and grow in your garden. The library, gardening websites, and your local home and garden center are great places to learn about the different types of flowers and growing recommendations. You can also receive tons of ideas, tips, and suggestions.
Once you have decided what type of flower you want to plant in your garden (but before buying them), draft a sketch of your garden. You will need to measure the garden area. Using graph paper, sketch the planned design of your garden, including the garden size and where in the garden you intend to plant flowers and the type of flower you intend to put in that spot.
You may find it helpful to know the dimensions of the flower at maturity so you don't end up overcrowding flowers. If you don't have enough flowers, your garden will look stark and bare. This sketch will also help you to determine the amount of each type of flower you will need to purchase or how many seeds you will need.
Take note of any other items that you will be needing for your garden such as shovels, spades, fertilizer, and so on. Also on the same piece of paper write down any questions you may have so you will not forget to ask someone at the home and garden center when you go to purchase the flowers and things that you need for your garden.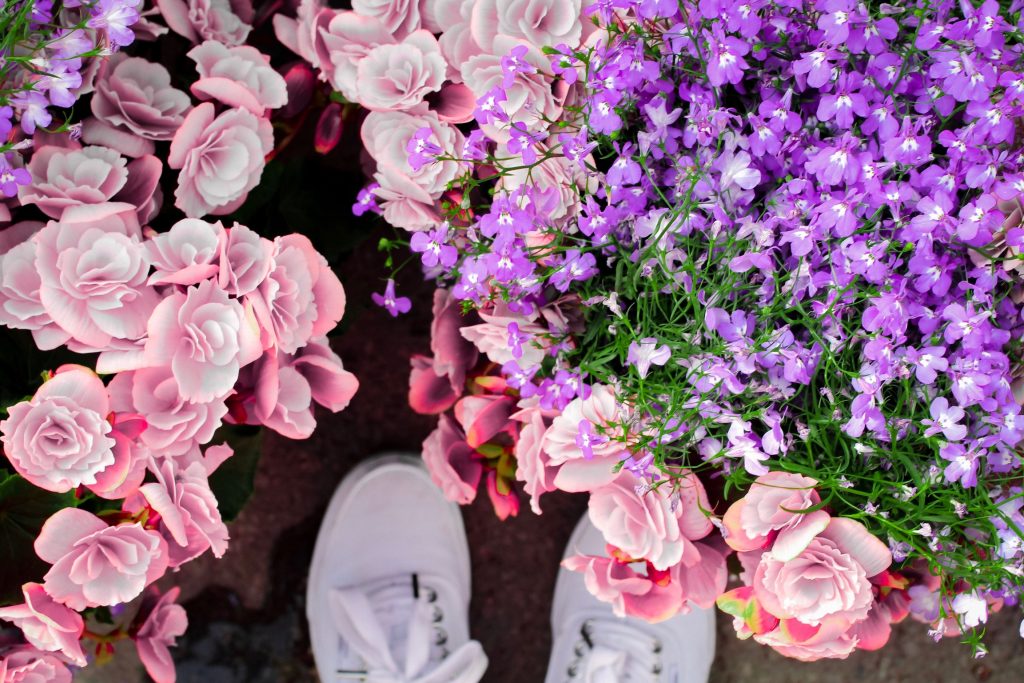 Preparing The Soil
After you have selected the location of your garden, you will need to evaluate the soil. Before planting begins, you should put a lot of effort into making the soil healthy. The soil will contribute greatly to how your flowers will grow and how healthy they will become. You may want to purchase a soil testing kit at your local home and garden center. This test will help give you an indication of your soil's needs.
If the soil is good and healthy, you should still add manure or compost to it. If the soil is clay, it will need to add compost, peat moss, and sand to get it good and healthy. The soil should be able to hold some water, but not become waterlogged.
The requirement for a flower garden is good soil. If the soil in your yard is unsuitable possibly due to high levels of acidity or chemical contaminants, you need to fix it. Adding limestone to it will tone down its acidity.
Add compost to the soil. This will prevent clogging of water and enable easy drainage. Preferably, dig about 1′-1'6″ below the soil and add some coarse gravel and fill it back up with the soil. Make sure your soil does not contain weed seeds.
Add mulch to your soil to keep it rich in nutrients. Over time, you will have a natural ecosystem where composting will occur naturally in your garden with earthworms helping to transport the decomposed mulch on the ground to the roots of the plants. Also, add organic fertilizer to your soil before you start planting.
Once the soil is ready, design a layout of your yard on paper and decide where you want to plant your flowers. Dig a hole in your soil at least 3″-1′ deep depending on the plant. Transplant the plant by removing it carefully from its container without hurting its roots. Place it in the hole and refill the hole with soil without filling it too tight. Make sure the roots are not exposed and the plant's foliage is not in contact with the ground. Plant on a cool day to prevent physical stress.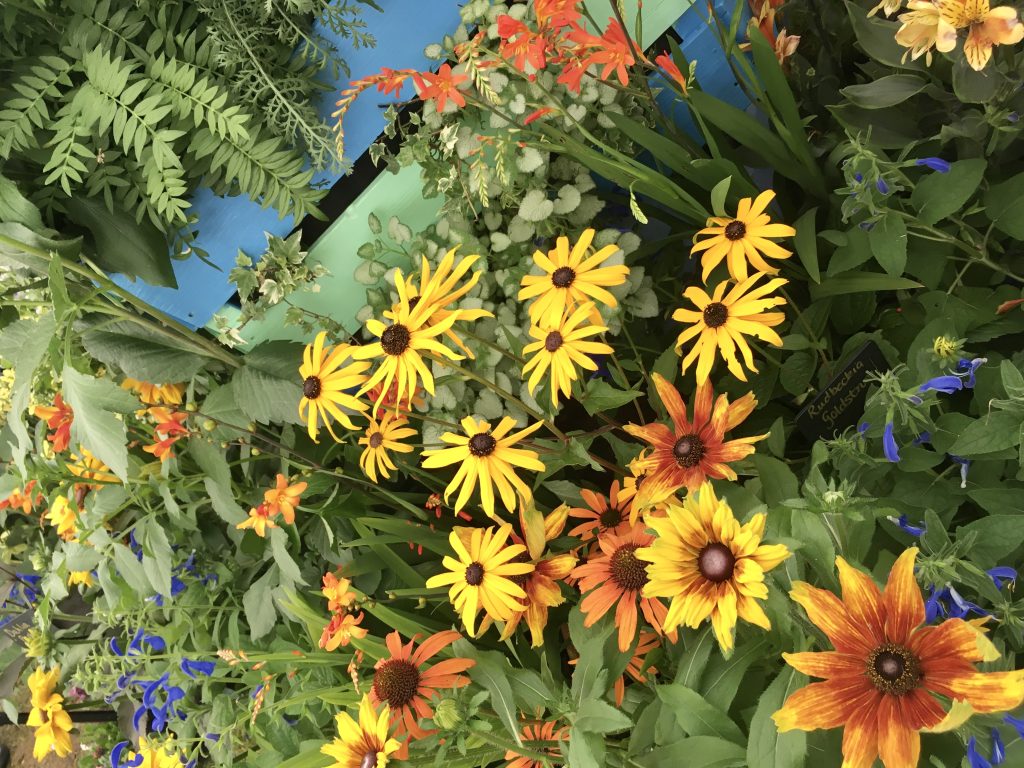 Water The Plants Regularly
Check with your nursery for instruction on each plant's water requirements. Also, make sure your plants get ample sunlight or shade as required. Roses need six hours of the good sun while begonias, primrose, and violets like the shade. Fertilize as directed.
After you have created your flower garden, you still have to work at maintaining it. New plants will need to be watered at least every other day until their roots are established. Once the garden is established, you should only have to water it 2 or 3 times a week. Weeding your garden regularly will keep it looking neat and stop the weeds from choking out the flowers. You should weed your garden at least once a month. Removing spent flowers, or dead-heading will increase blooms on many plants. Here are some more easy flower gardening tips.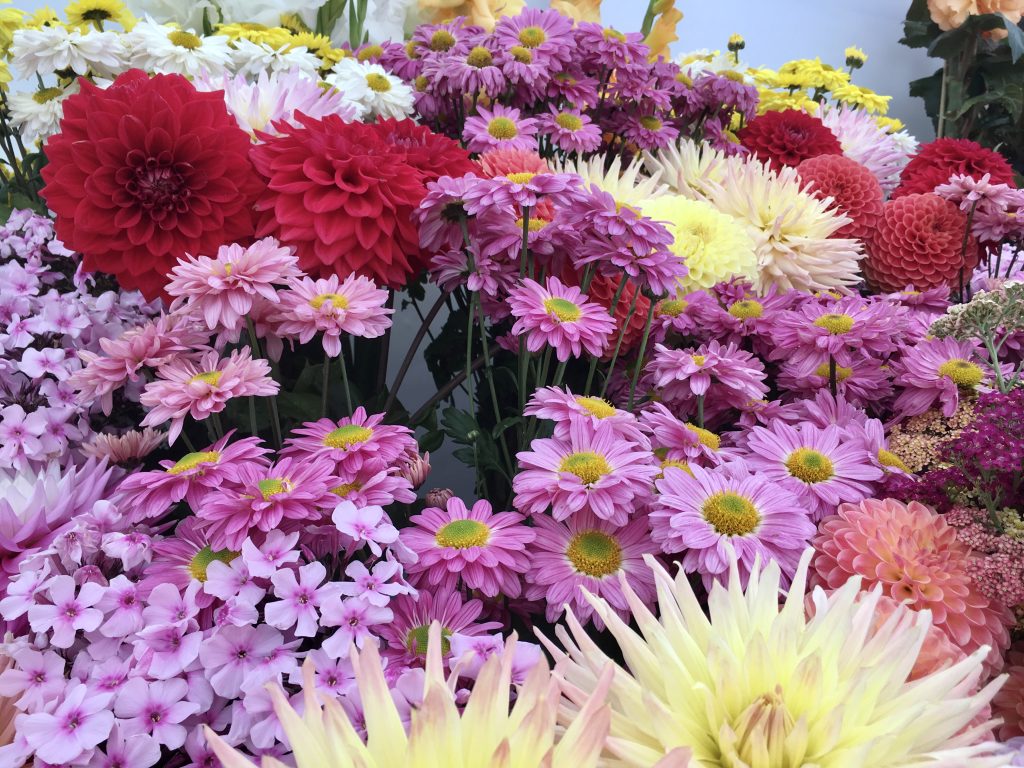 Want a refreshing drink after all that garden work? Make yourself a lovely cocktail with herbs!