If you like that look of that decorative pampas grass you see in stores but don't want to spend a lot of money on it, you can make your own faux ones from ribbon. This is a pretty easy craft–it just gets more intense if you want to make a lot (which you will!). I made these using the same color ribbon, but this ribbon pampas grass craft could be a lot of fun with different colors, too.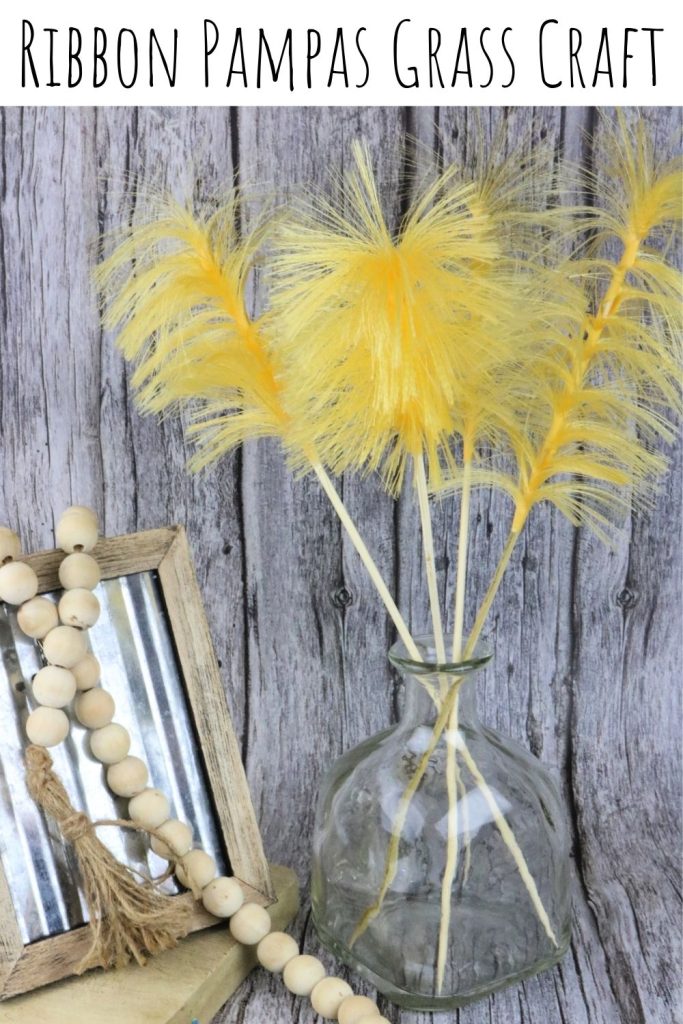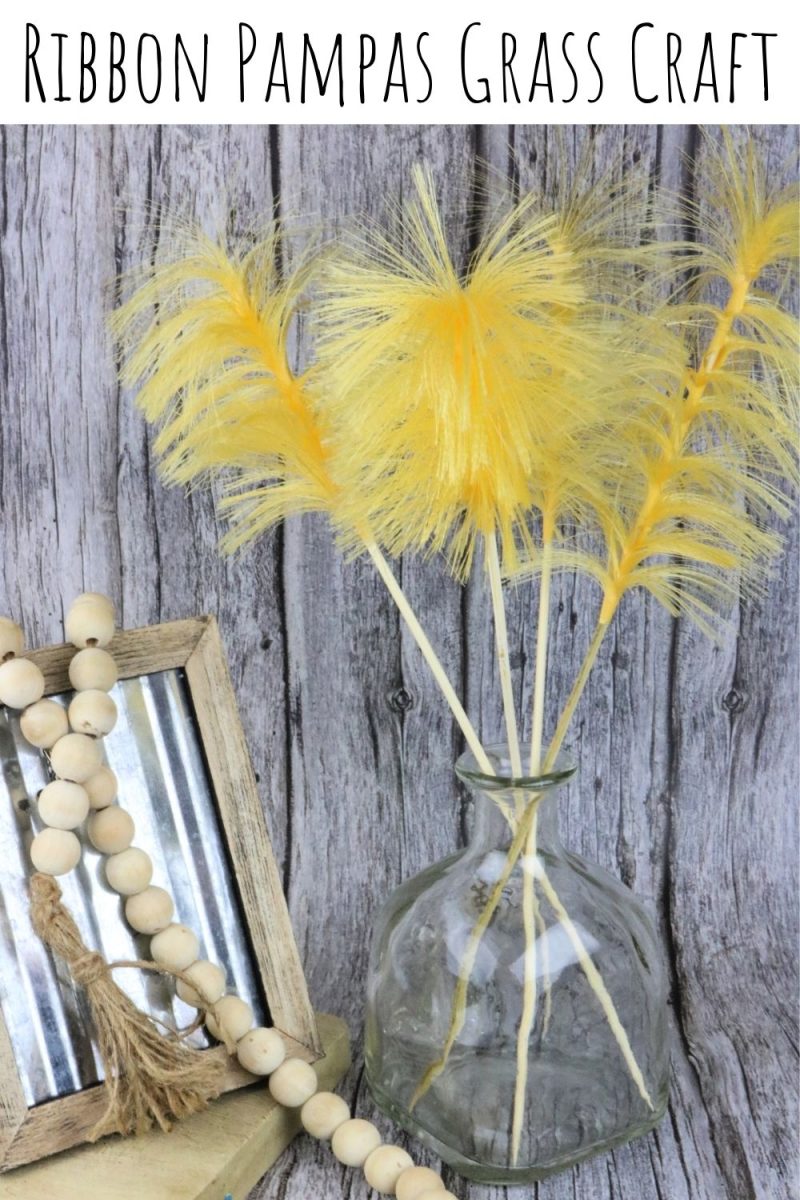 This post contains affiliate links.
Supplies Needed:
Time: about 10 minutes per stick
Skill: Easy
Makes: 1 grass stick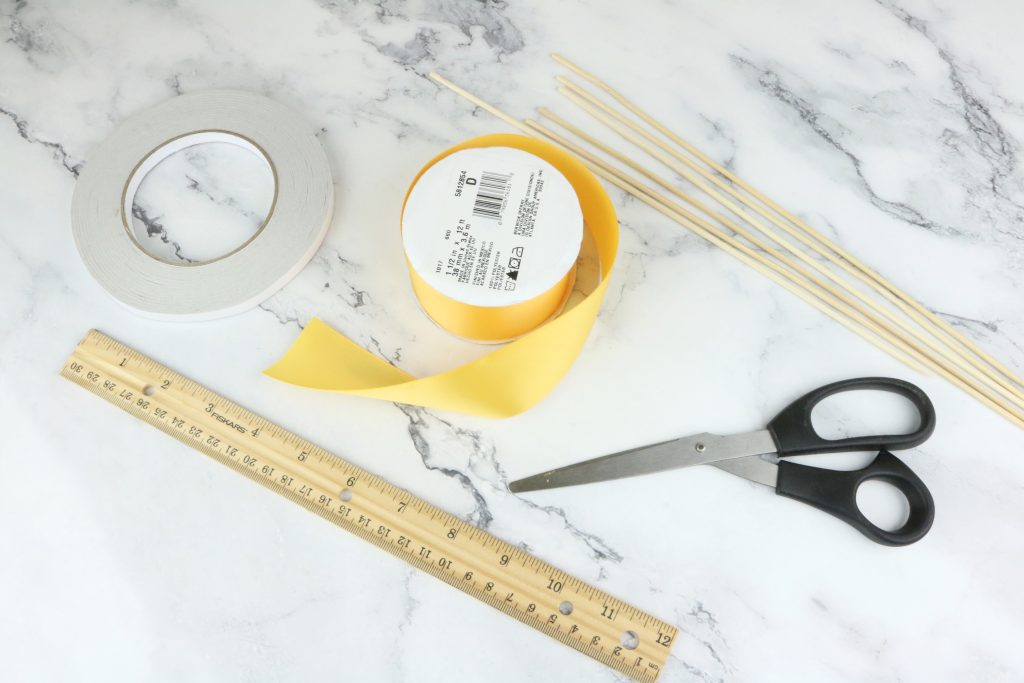 How To Make Ribbon Pampas Grass:
Cut 5 pieces of ribbon that are 2 inches long. If you want the grass to go further down the stick just cut more pieces. If you want the fringe of the grass to be longer make the pieces longer than 2 inches. (Can you see the theme of being able to customize this craft??)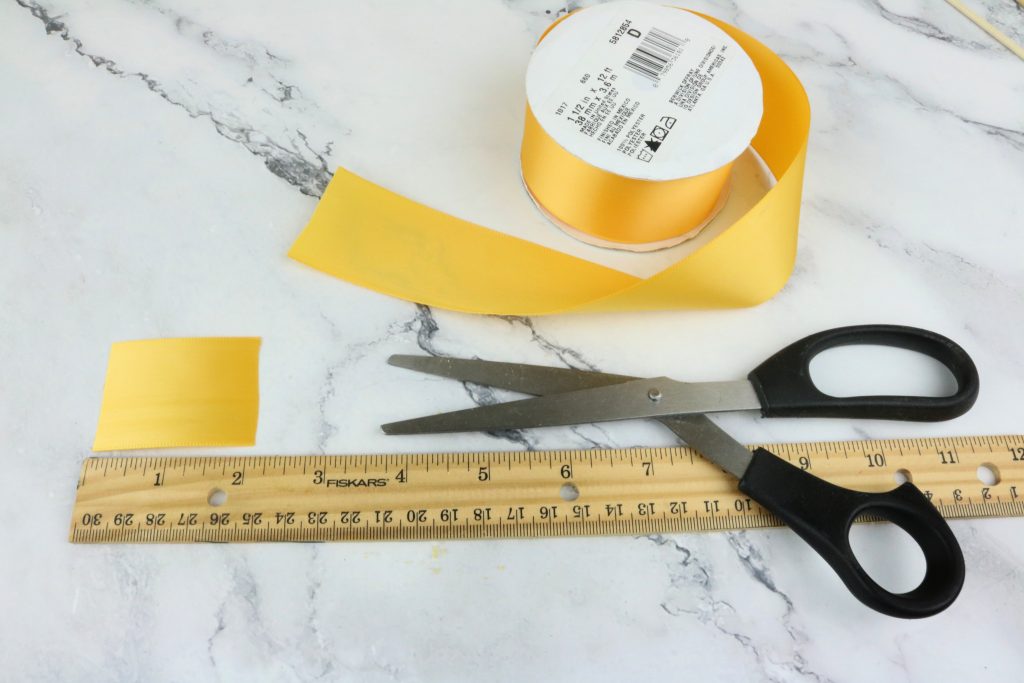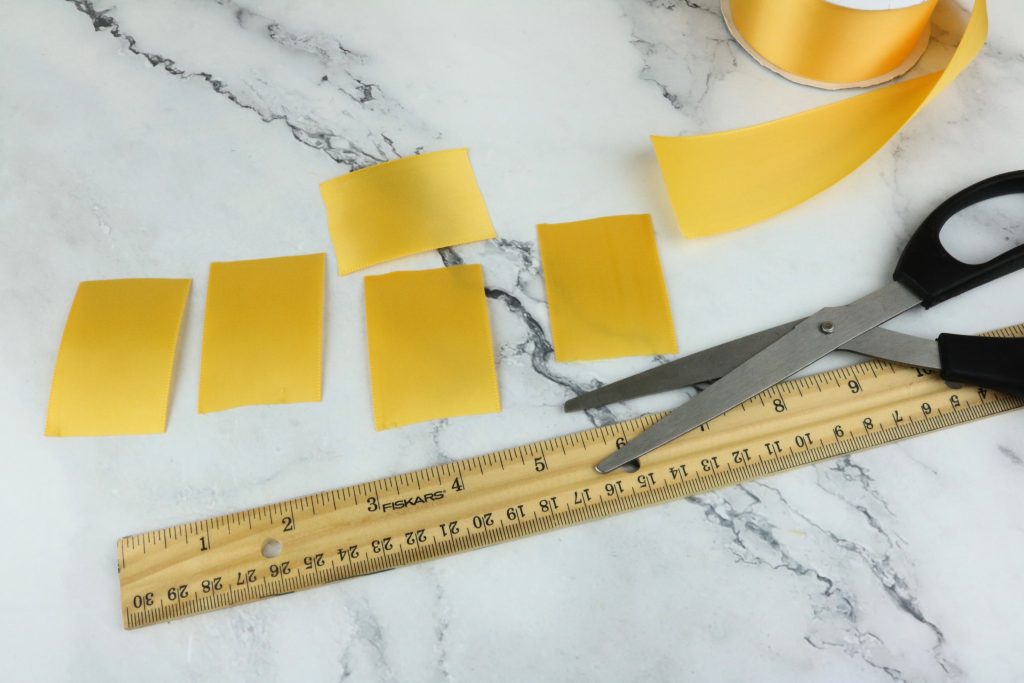 Cut off the very edge piece on both sides of the ribbon pieces.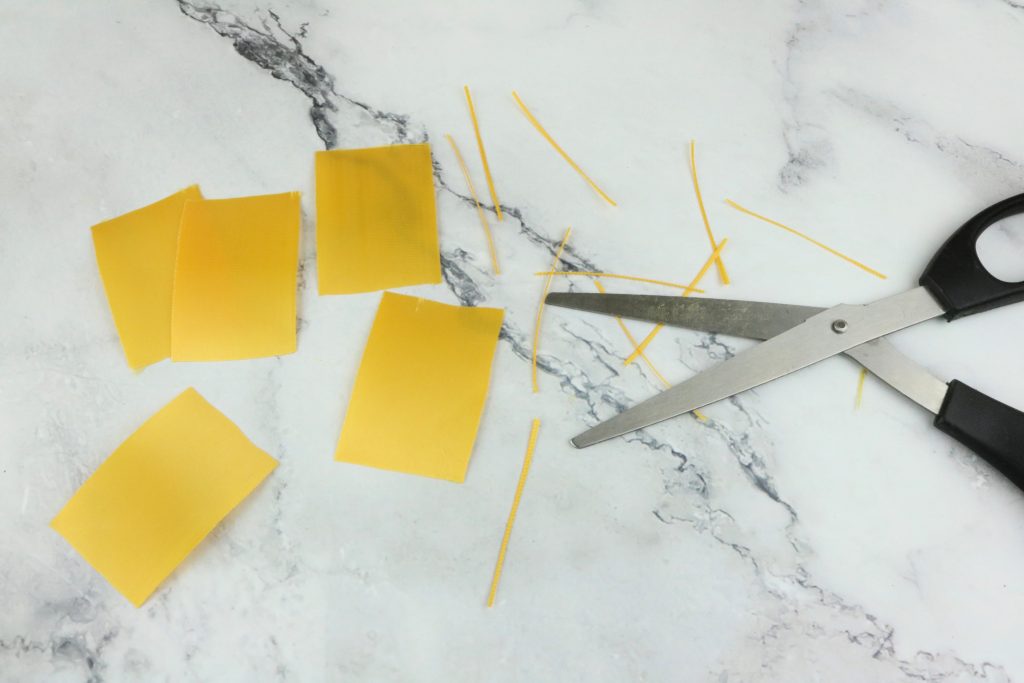 Lay the cut end of the ribbons on the tape side by side.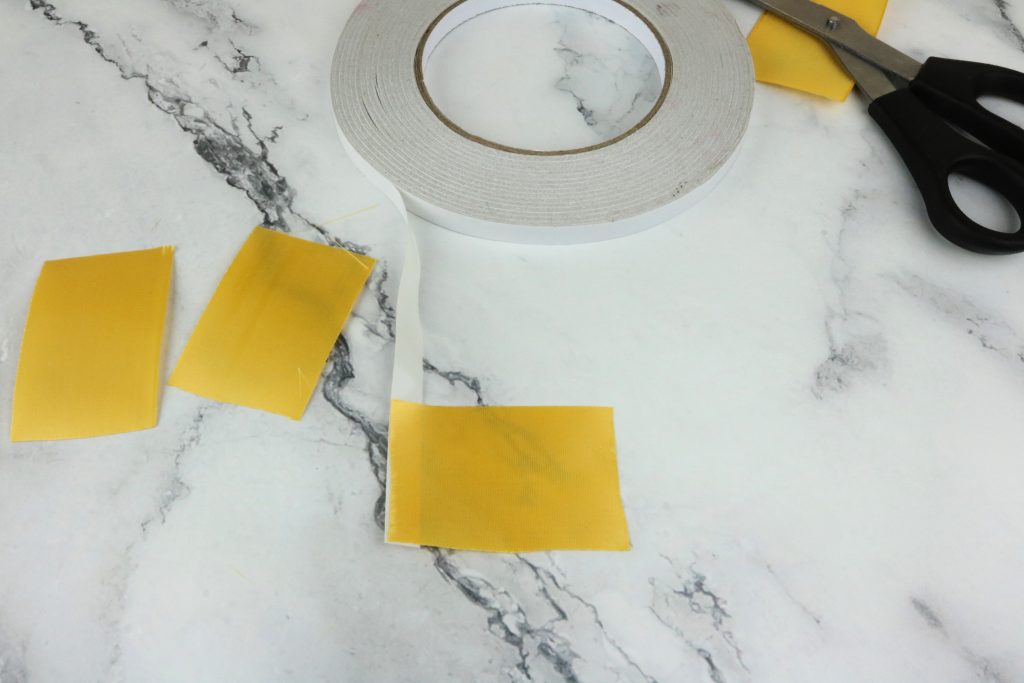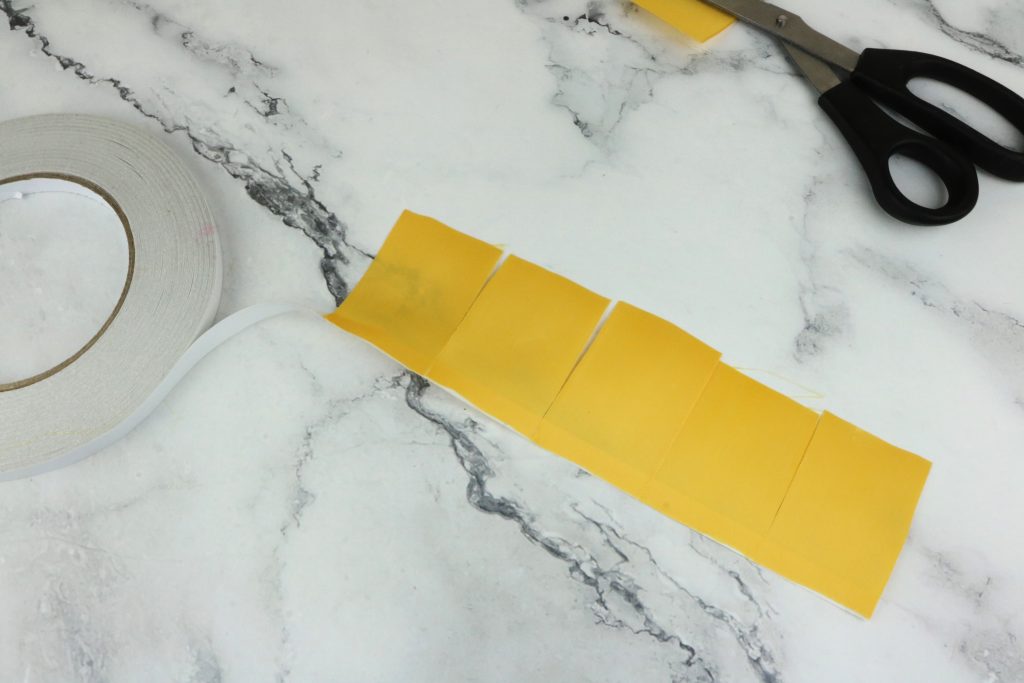 Cut the tape off right at the end of the ribbons.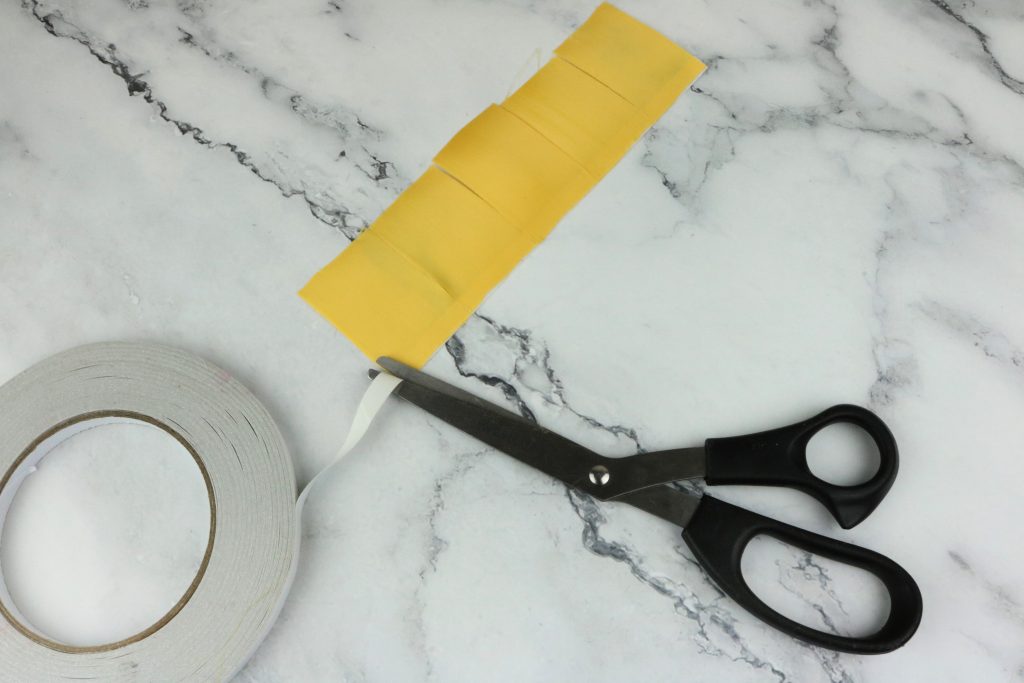 From the other end of the ribbon, start to pull out the centerpieces of thread that make up the ribbon. You will start to see it fringe. Do this until all of the ribbon pieces are fringed.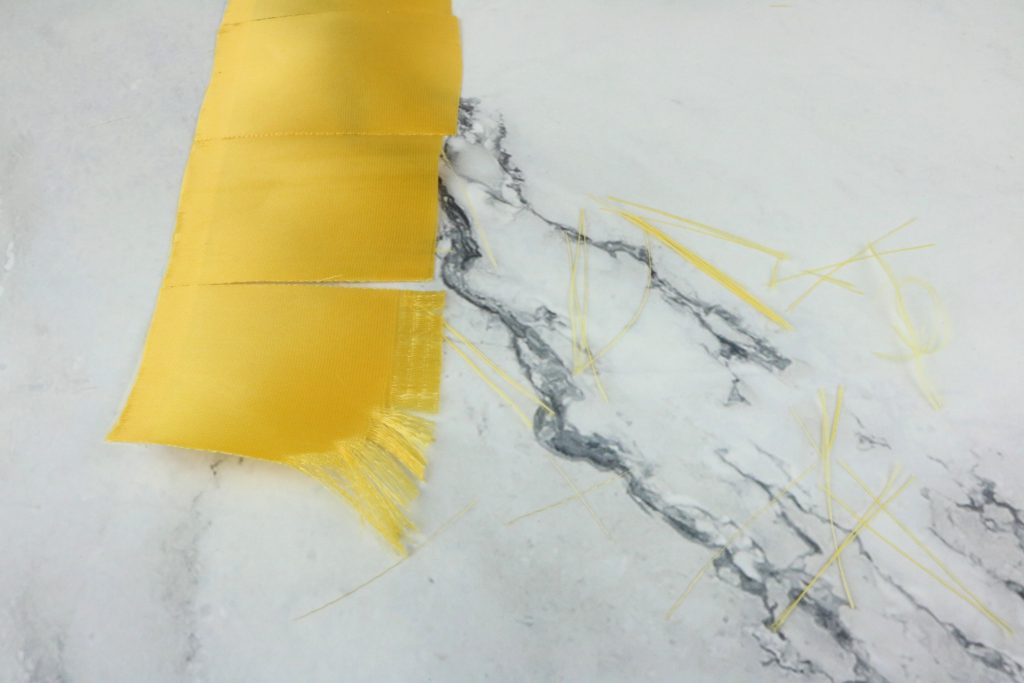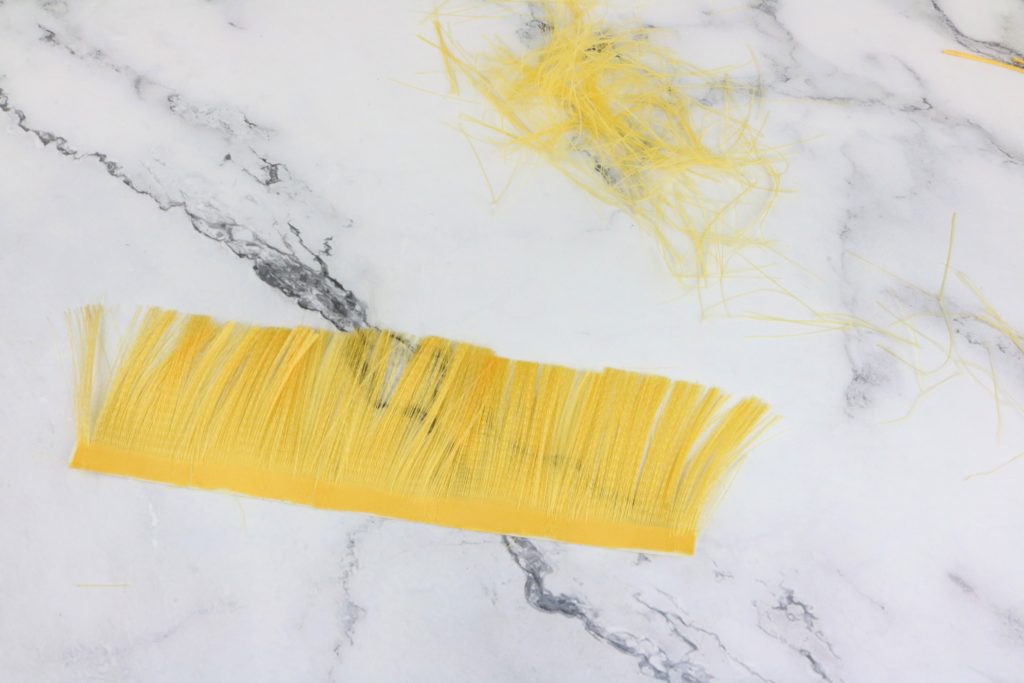 Carefully start to peel back the paper from the other side of the tape. Then slowly roll the stick as you tape the ribbon to the stick. You do have to be careful not to get the fringes caught in the tape (ask me how I know!).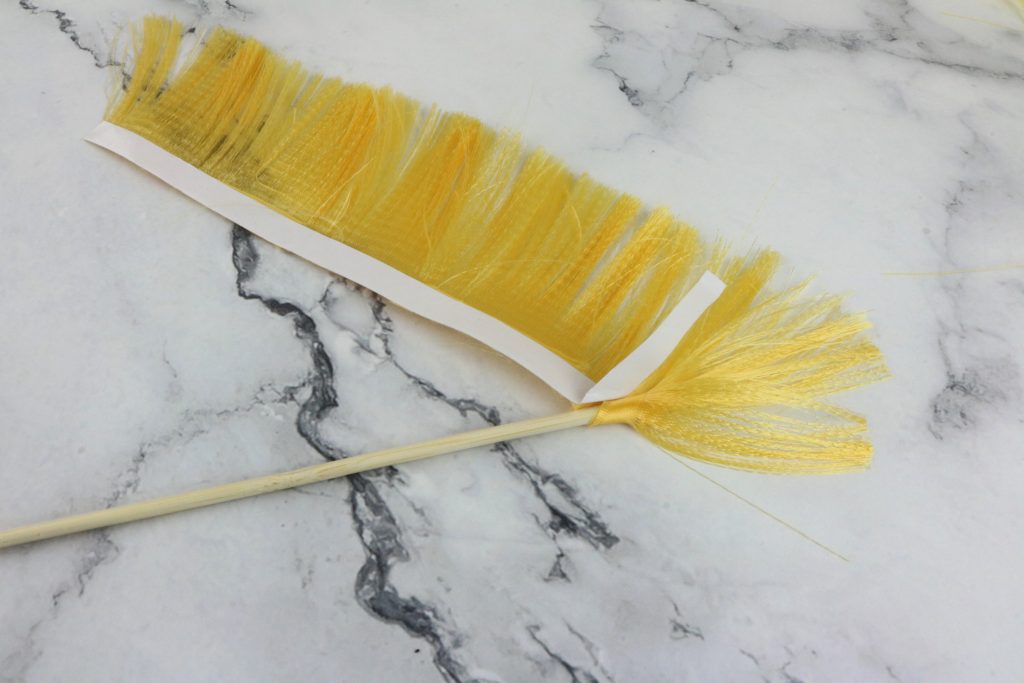 Repeat the steps to make as many pieces of pampas grass as you want.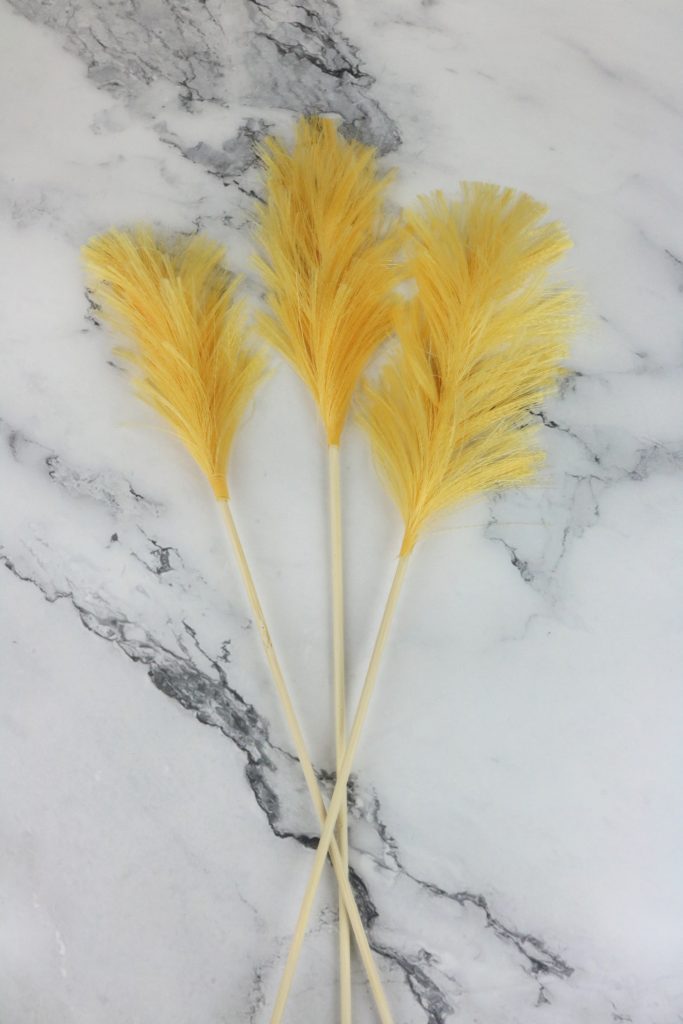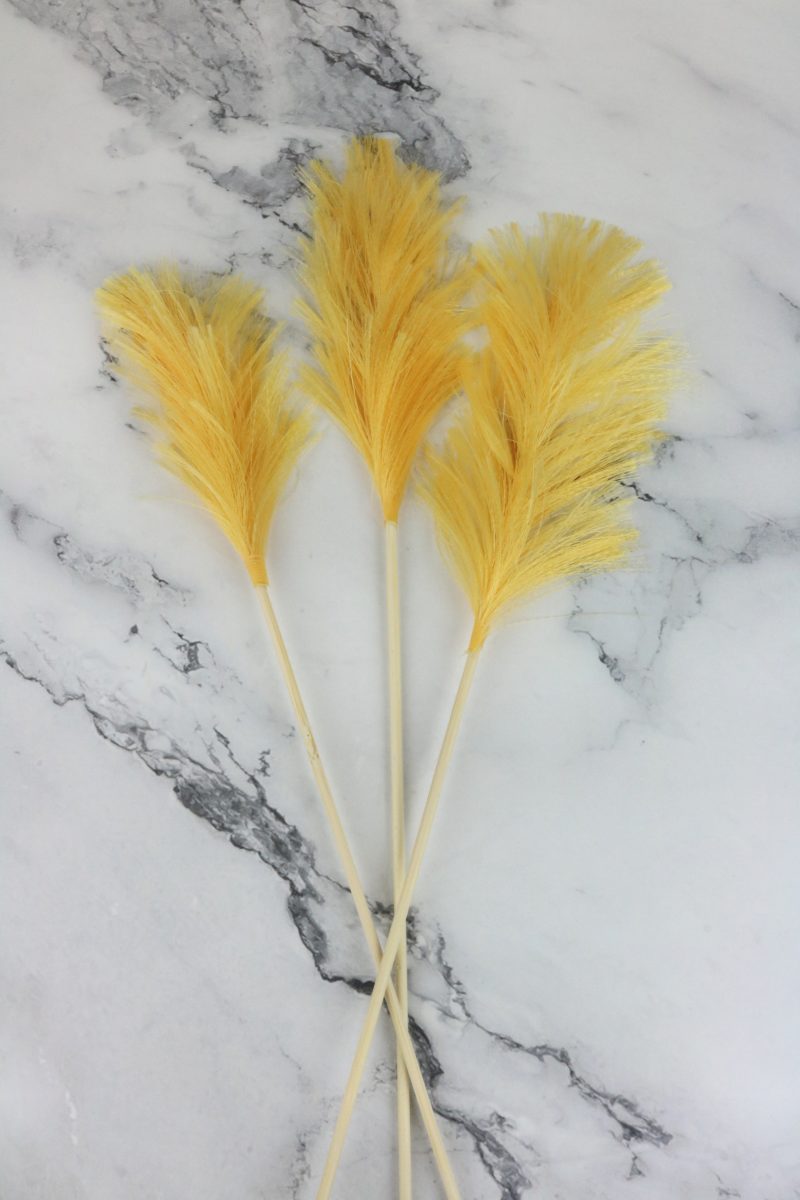 You'll get addicted to making this ribbon pampas grass in all the colors. Mix and match and have fun decorating!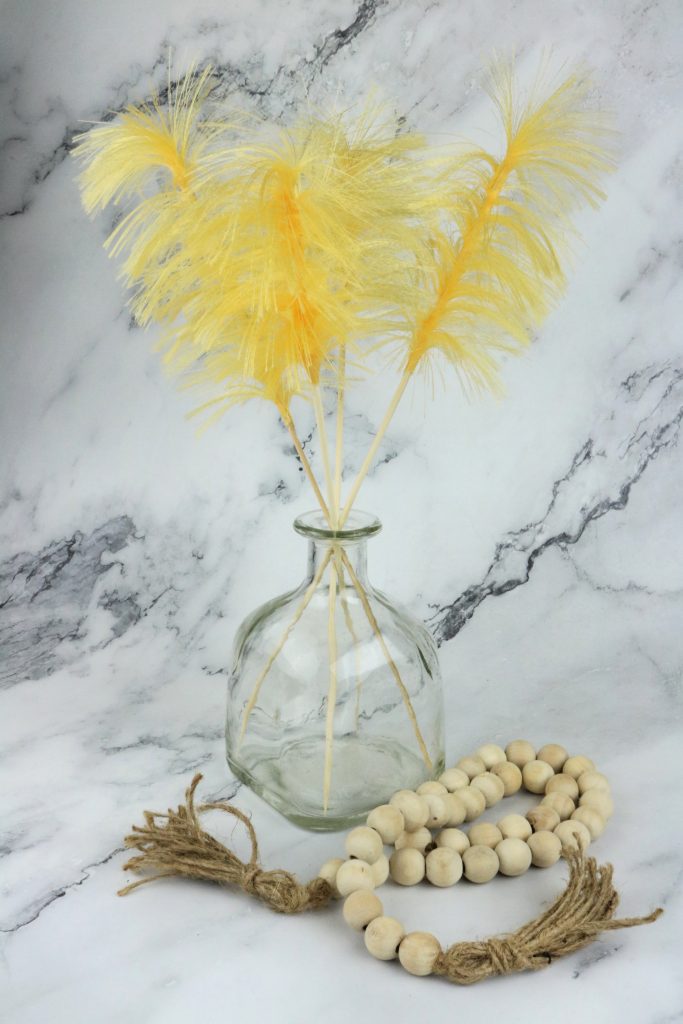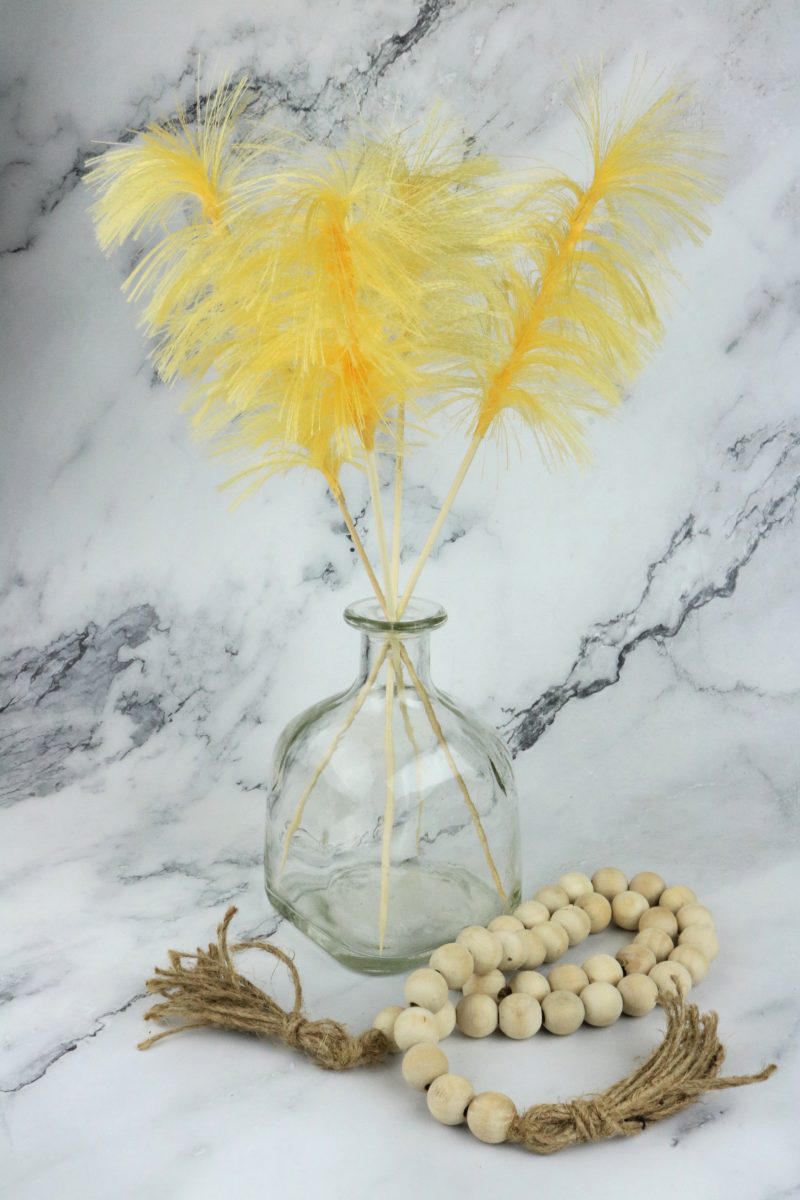 Finish off decorating that bare corner with this decoupaged mirror!