This is a sponsored post written by me on behalf of Jamba Juice. All opinions are 100% mine.
It wasn't until recently that I realized just how much I do during the day. I get up with the girls and we go through our morning routine (breakfast, get dressed, brush teeth and hair, double check any homework, daily medications taken…) before I take them to school. I have two different stops and then head to any appointments or errands I have. If there's time, I do some housework before I pick up Alice from preschool. There usually isn't time, which means the housework waits for the afternoon before the elementary school gets out. I am constantly on the go, which makes Jamba Juice the perfect place to stop for some on-the-go goodness.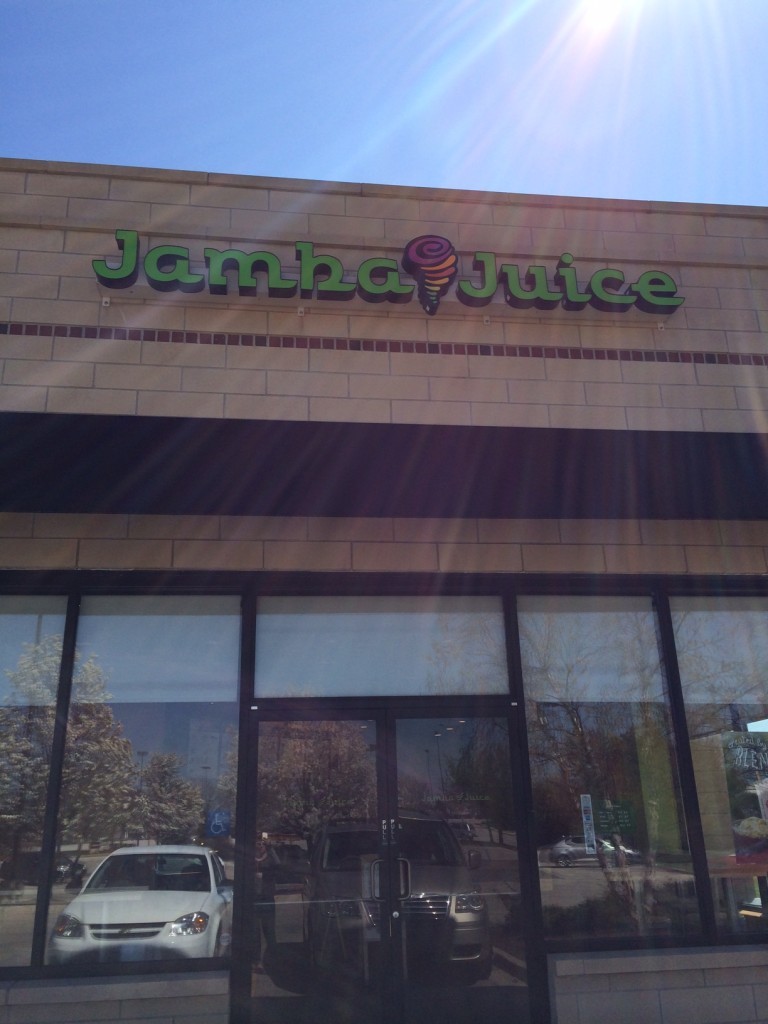 I've become a huge juice drinker and was really excited to try out their Ready to Drink Juice. When I entered the store, I was hit full on with that awesome fresh fruit smell. I was able to watch them make drinks for a couple other customers and it was fascinating! I love the big machine that squeezes the oranges right in front of you, so you know it's 100% juice. My biggest debate was deciding which of their Fresh Squeezed Juices to try first!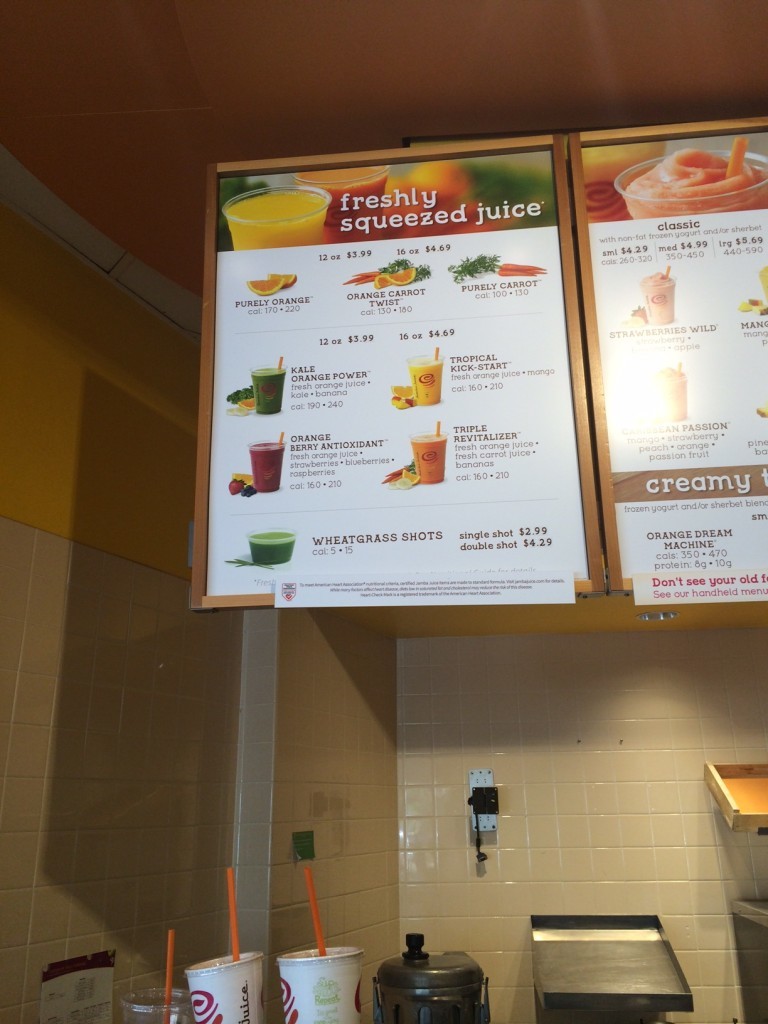 I decided to go with the Tropical Kick-Start. The weather is getting warmer, so a "trip to the tropics" via fresh orange juice and mango sounded perfect!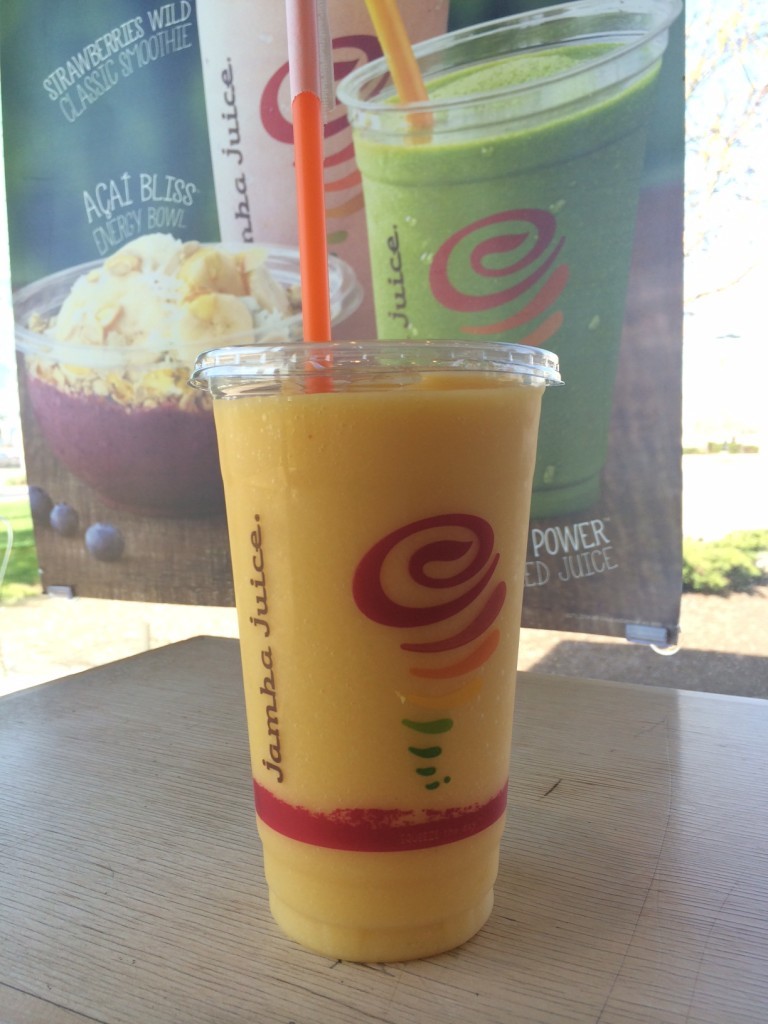 I watched them make my juice and it arrived cold, fresh, and lovely. It was the perfect thing to take with me as I ran around town. The juice is healthy, paleo, has no preservatives, and is fresh and cold pressed, so not only is it incredibly yummy, but it's good for you, too.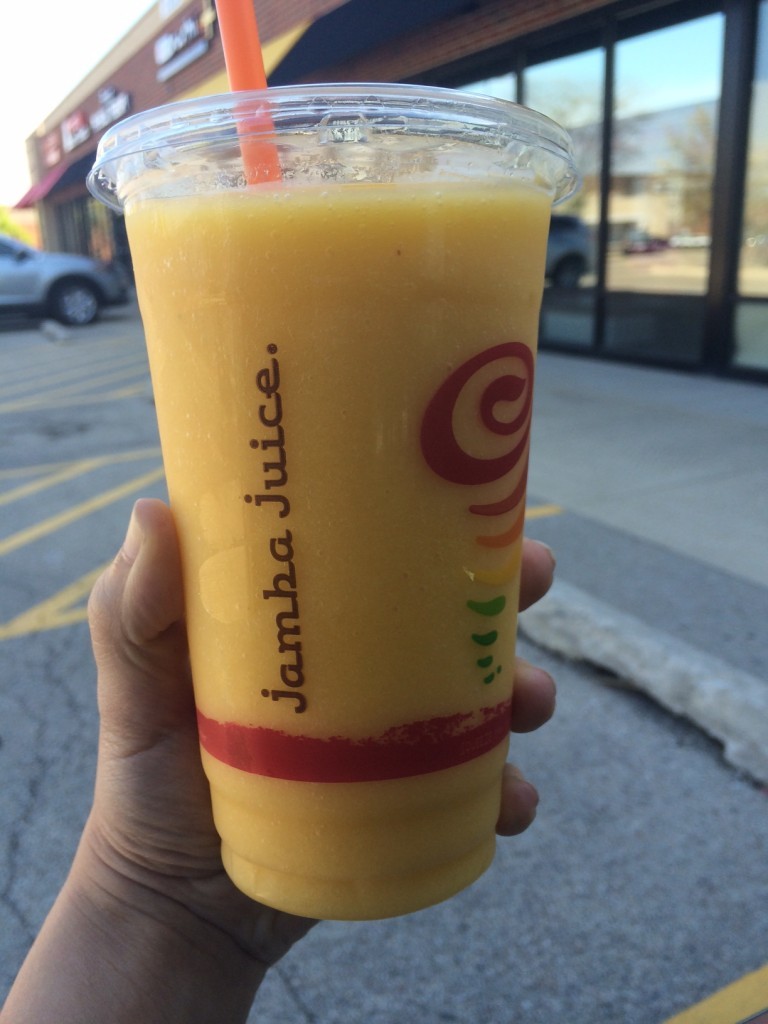 This juice saw me through grocery shopping, a trip to the bank, preschool pick-up, a round of gardening, and lunch. My juice really traveled around!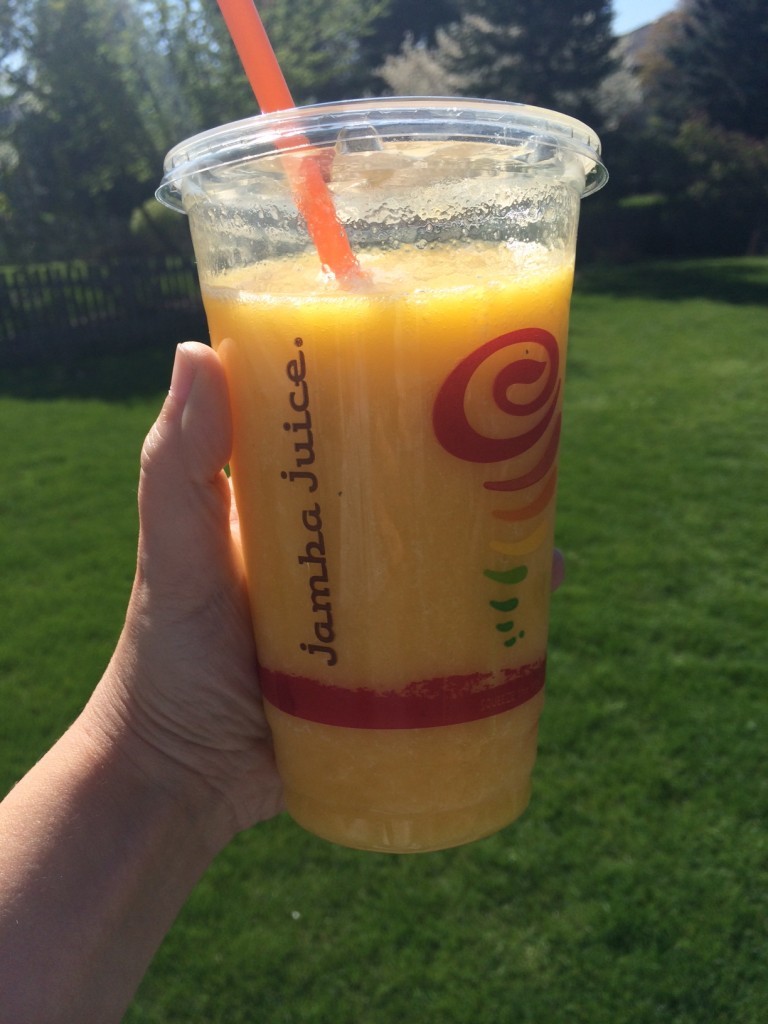 The Tropical Kick-Start was so refreshing and every sip tasted great. The mango pieces were perfectly ripe and just the right size. Not only did it taste good from start to finish, but I never hit that mid-morning slump. You know the one where your energy just drains away? Not with this!
Jamba Juice has a variety of Fresh Juice flavors, including Tropical Greens (apples, pineapples, Supergreens, and Chia seeds), Citrus Kick (oranges, apples, pineapples, and ginger), Veggie Harvest (apples, carrots, beets, super greens and ginger), Orange Reviver (oranges, apples, bananas, beets and Chia seeds), Carrot Cayenne (carrots, apples, ginger, cayenne pepper), Garden Medley (vegetables and apple), Orange Carrot Twist (orange and carrot), Orange Berry Antioxidant (orange and double berry), Kale Orange Power (fresh orange juice, kale and bananas), Triple Revitalizer (oranges, carrots, banana), and the Tropical Kick-Start that I had. Full descriptions are on the Jamba Juice website. I will happily work my way through all of the other flavors, but I think I'm going to start with the Orange Reviver or the Citrus Kick! I do love that fresh-squeezed orange juice!
I'm lucky enough to live five minutes from my closest Jamba Juice, which is fantastic since I can't get enough of it! If you aren't sure where one is in your area, you can Find Your Closest Store. I would love to know what Fresh juice flavor you'd like to try for a chance to win a $20 Jamba Juice gift card!