We live close enough to our school that as long as the weather isn't too bad, we walk. I'm not a morning person at all, as anyone who has ever met me for the least amount of time can attest to. We're three weeks into school now and have pretty much gotten our morning routine down, but there isn't a lot of time for me to get ready once I have the girls ready to go. I like being able to throw something on that makes me presentable and I'm comfortable in, hence my early morning casual.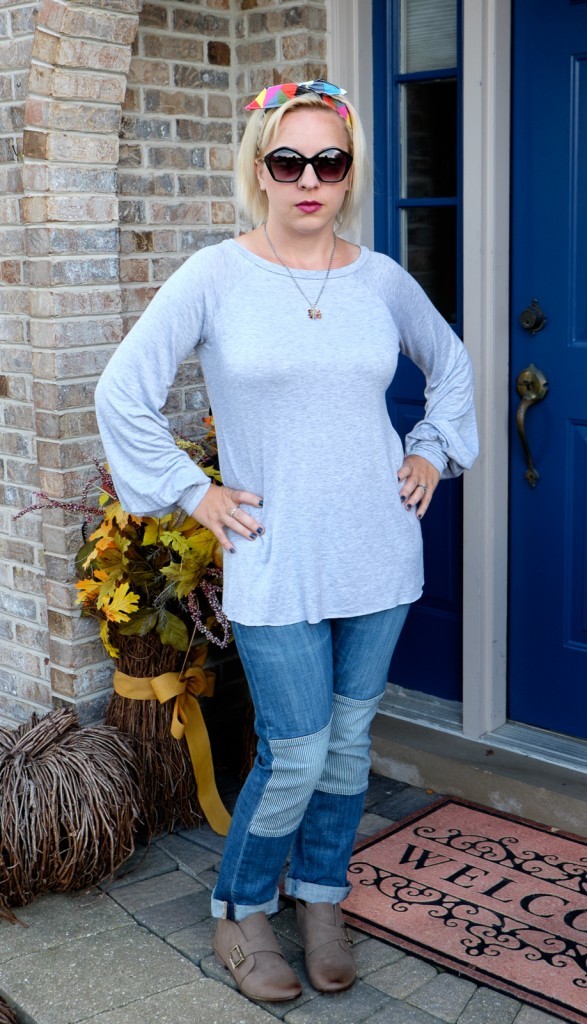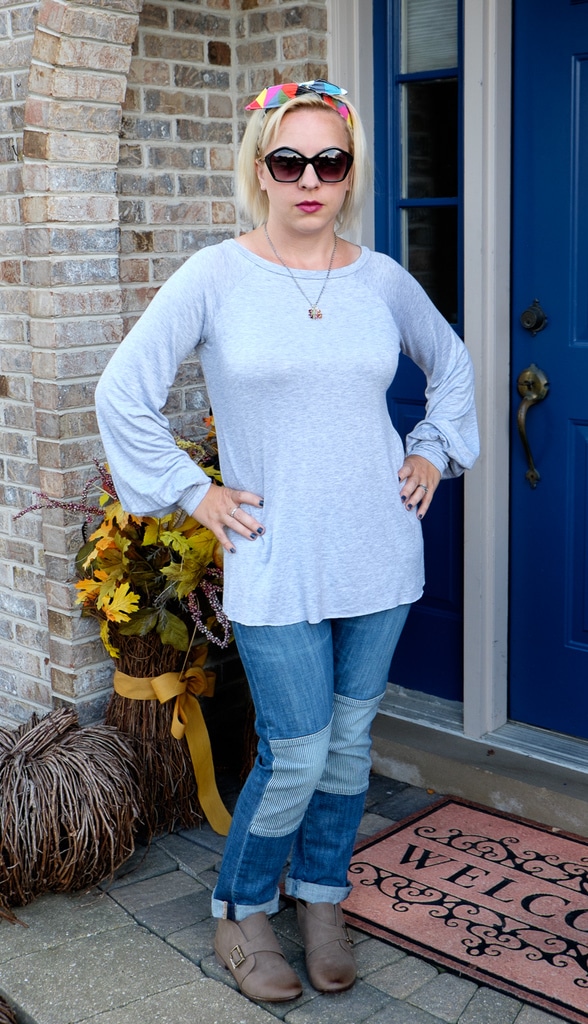 I'm terrible at doing my mess of hair into anything presentable, so my awesome hair wrap from Frenchie Wraps is a lifesaver. It's a wire wrap that you can adjust, so it can fit my huge head without giving me a headache, and is reversible, so I can get the look I want.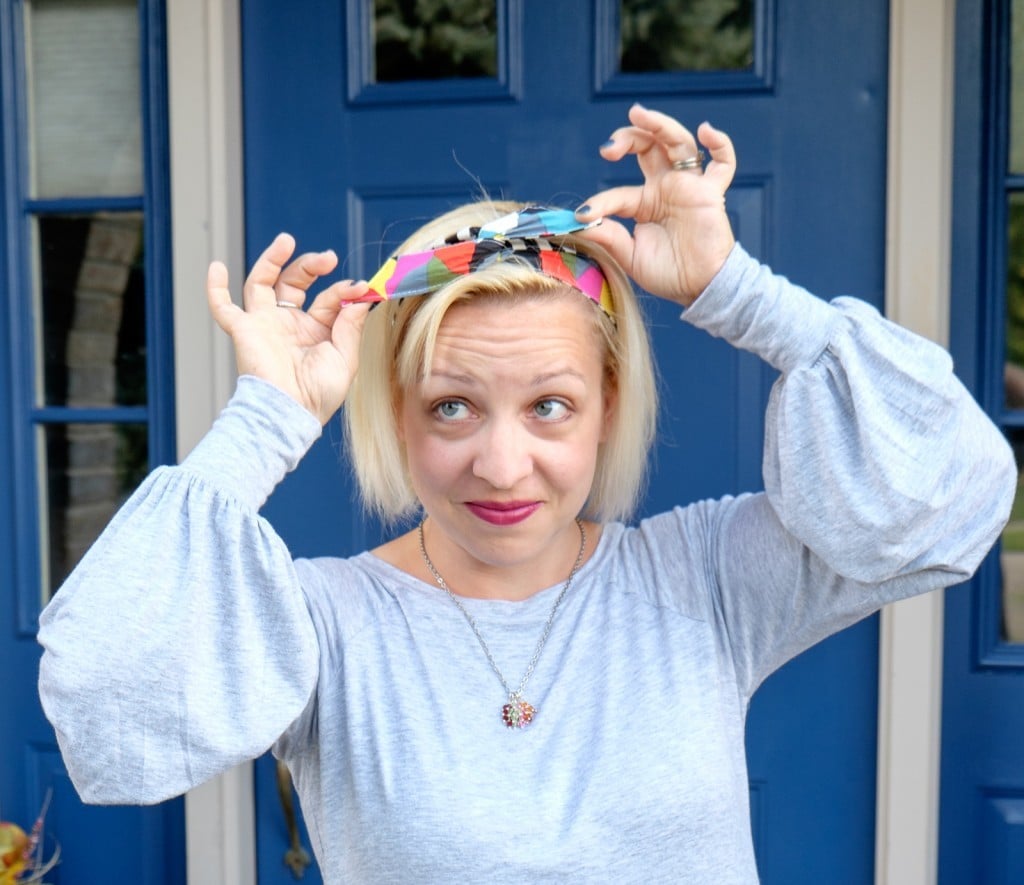 I'd been searching for a piece of jewelry to represent the girls for ages. I couldn't find anything that spoke to me until I saw Flawed Perfections Layered Sparkle Pendants. I didn't think it was possible to get their birthstone colors to look good together, but Megan worked with me to get the colors right and it's perfect.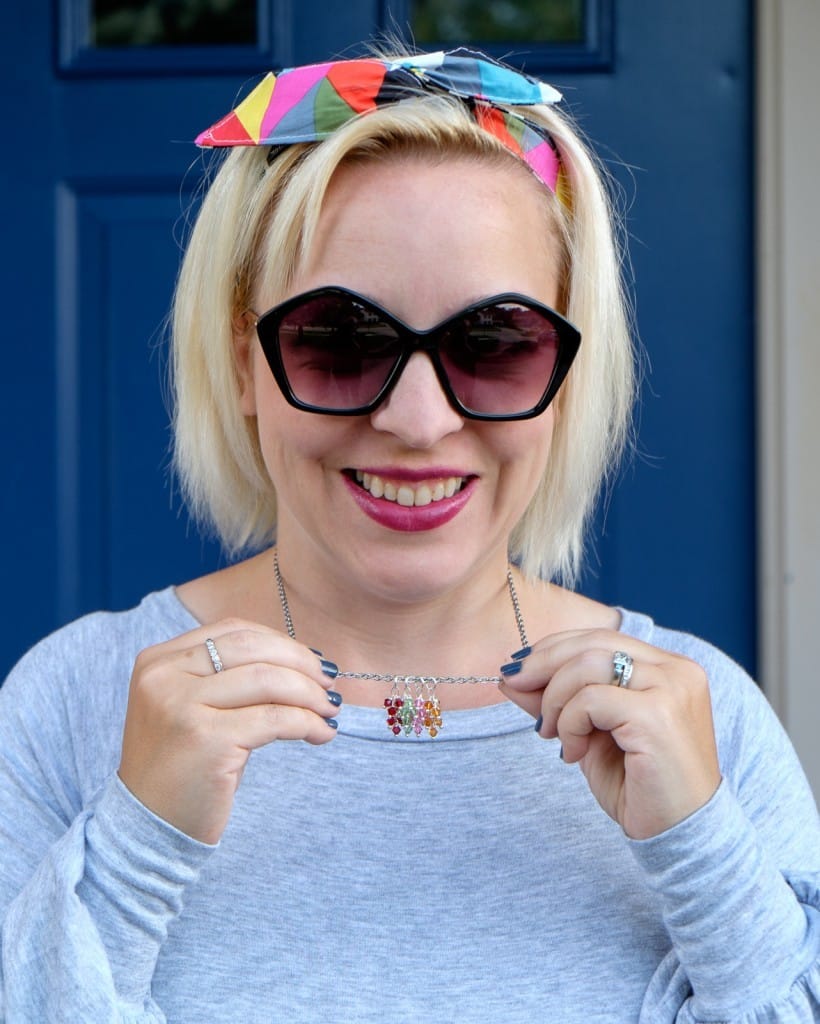 I'm loving that cooler temps means that it's time for long sleeves and booties. What are you looking forward to wearing this fall?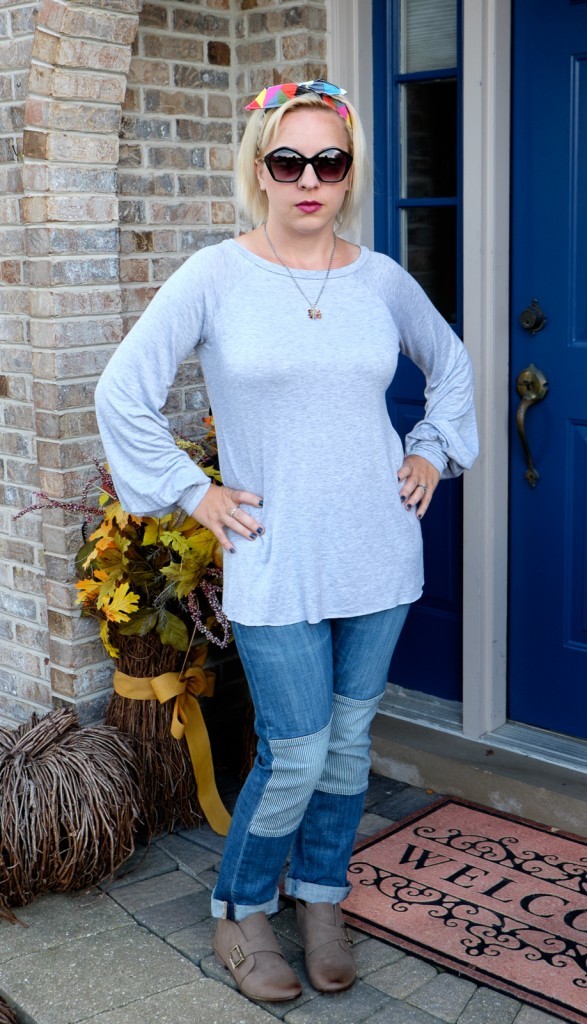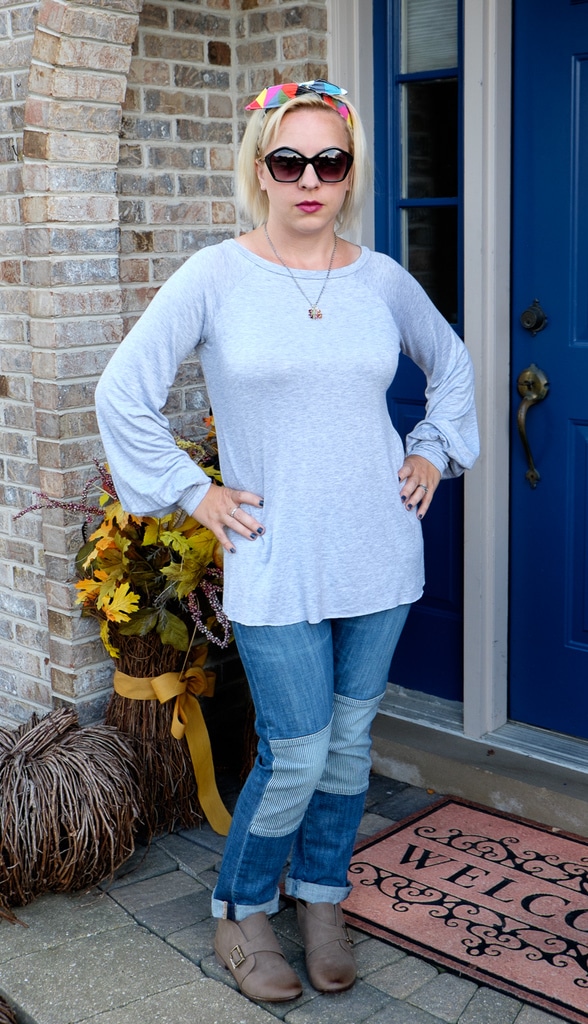 Off-Road to Success Bootie from Modcloth
Pilcro Hyphen Patched Jeans from Anthropologie
Lux Top from Hello Holiday
Winner Winner Sunglasses from Hello Holiday
Nails in Eliana by Julep
Lips in Plush Pout Lip Crayon in Magenta Plum by Julep
**This post contains affiliate links. I will make a few cents if you order using them.**