I've been with Stitch Fix for almost two years now, and I still get excited each month when I get my shipping notification. I always sneak a peek at the clothing descriptions and wonder just what each item will actually look like. I never get it right, and that's half the fun for me.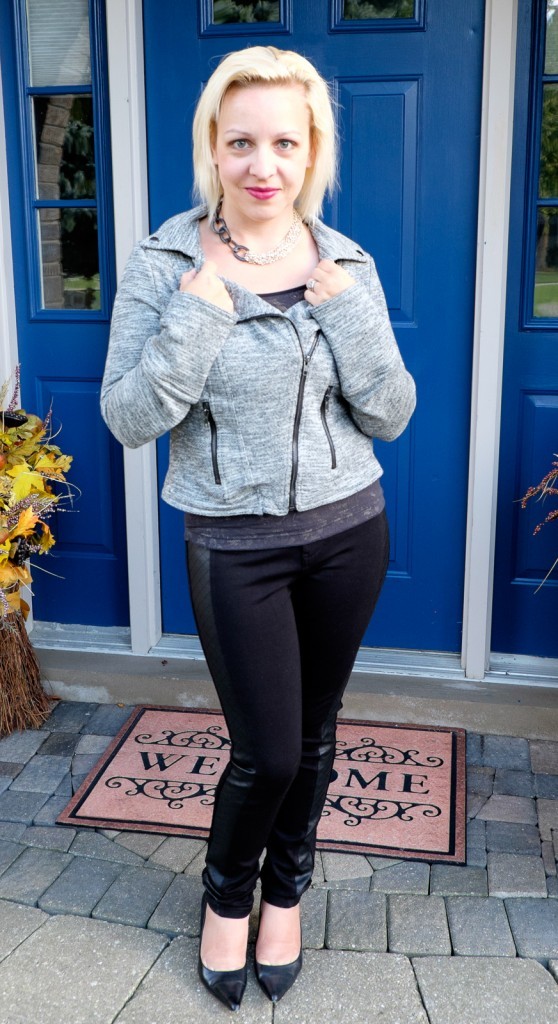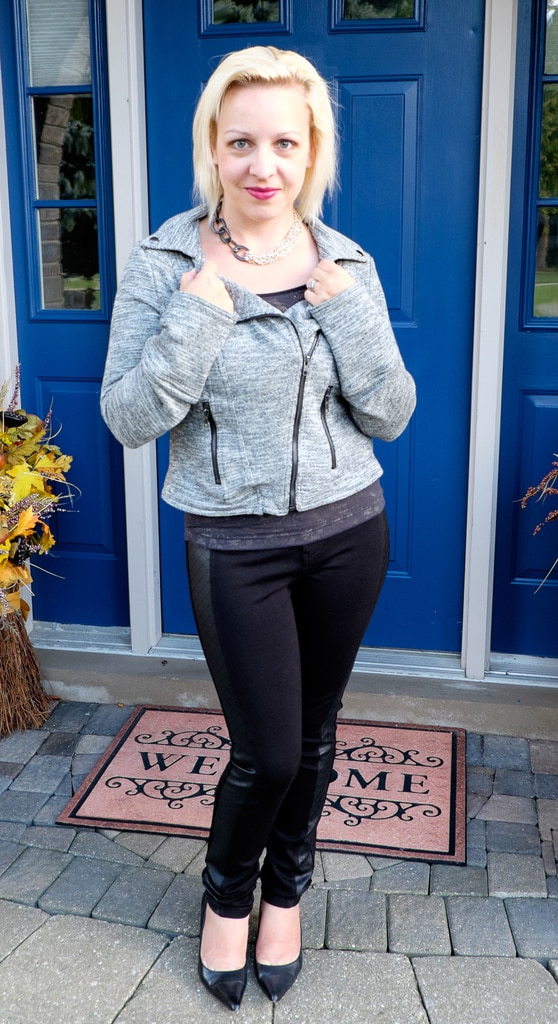 This month, I shared my five items on my Facebook page. I love getting other opinions because often people will see something that I don't. I'm more often talked into something than out of it. 😉 I'll start with the items I didn't keep.
I wasn't sure what to do with this top, and it seems that no one else did, either. We all liked bits of it, but not all the components together.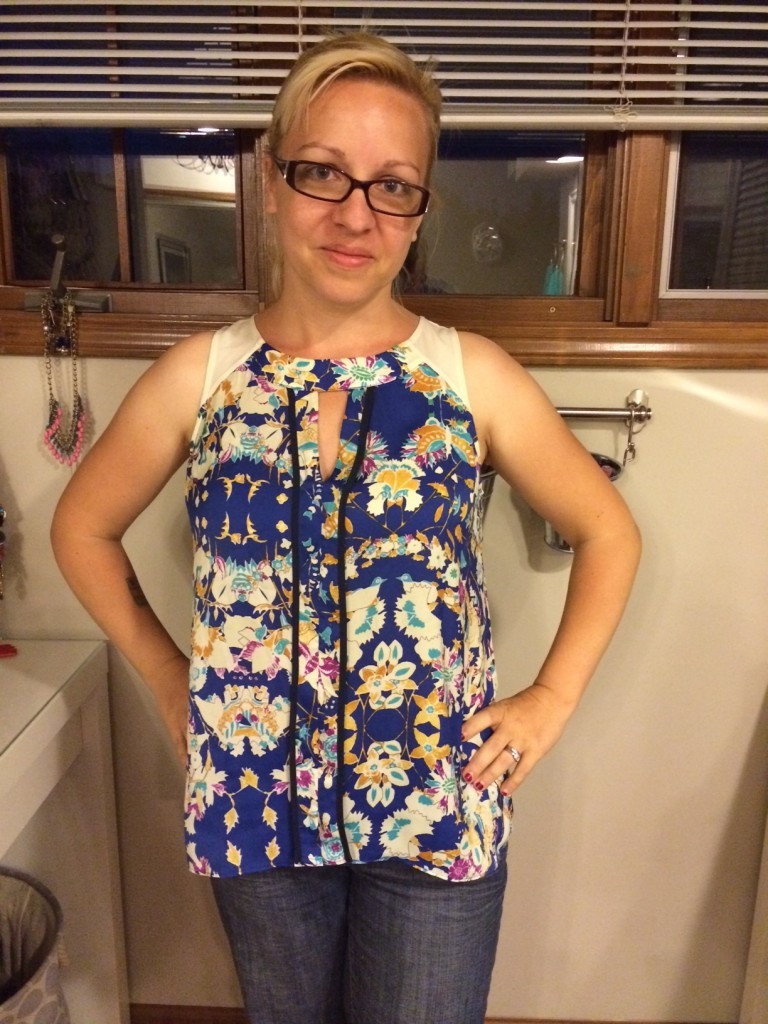 I came close to keeping this one, but in the end decided it wasn't flattering on me.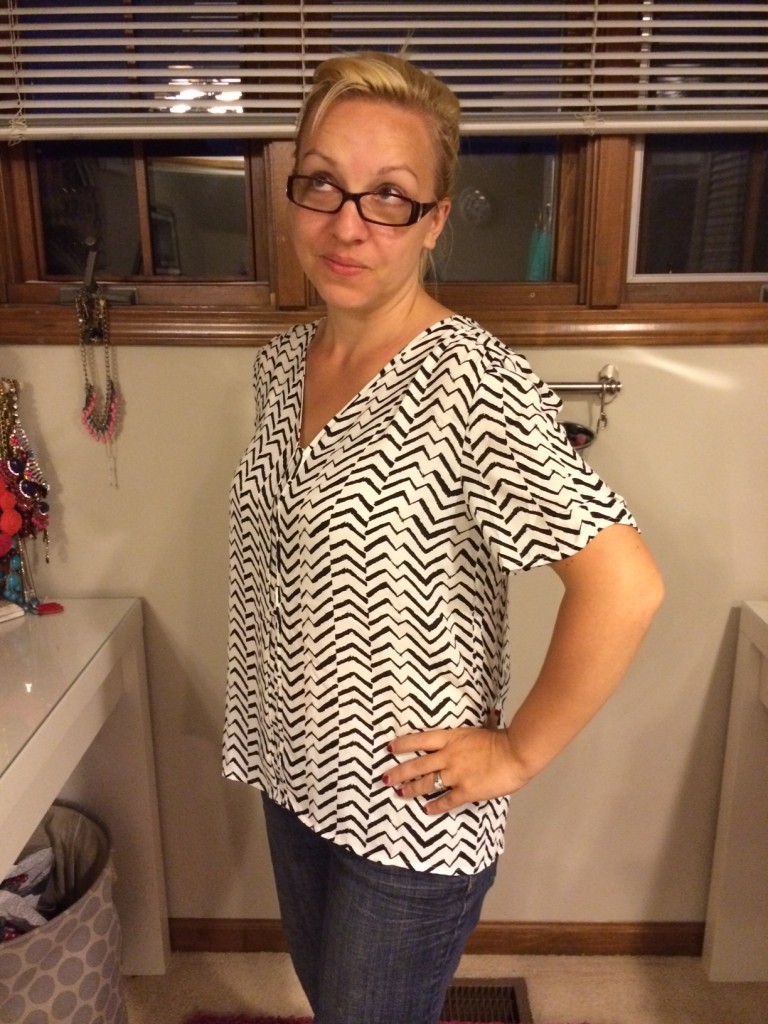 The top on the left is from a previous fix. I wear it often. The top on the right is from this fix. They're identical except in color. As much as I love my first top, I didn't need or want a second that was the same.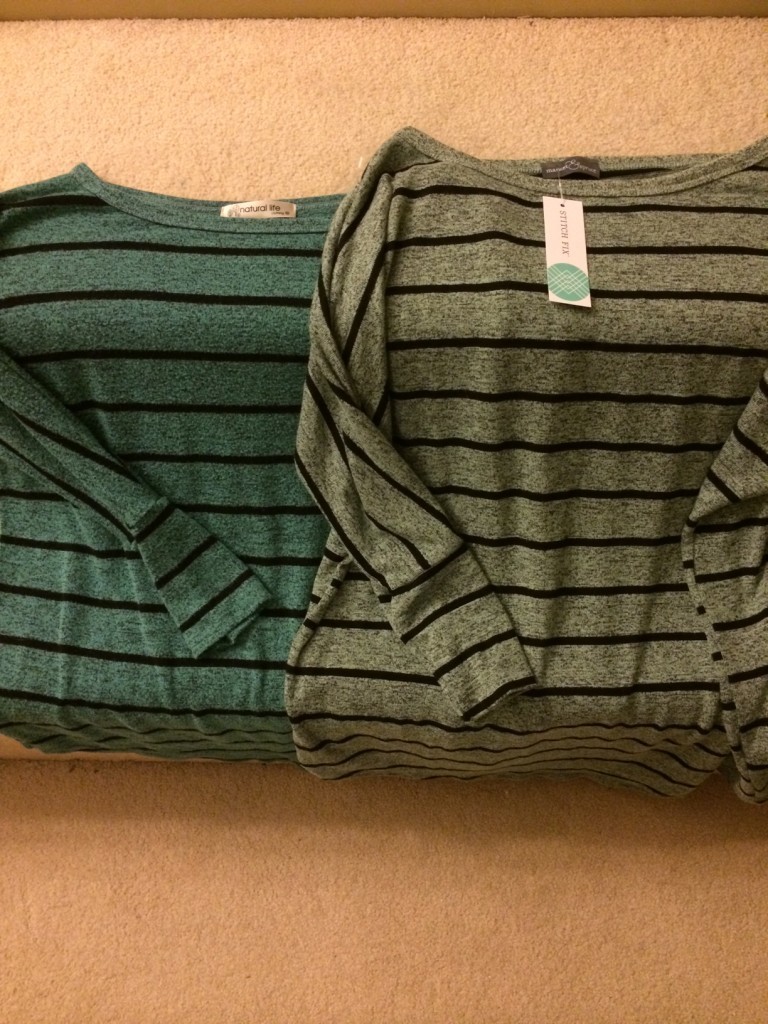 So, from my first picture, you'll have guessed that I kept my next two items. I was intrigued by the "faux leather pants" description in my shipping notification. I think they're a lot of fun and I can see them being a go to pant for date nights. Scott was joking that they take me back to my late 90's look, and maybe they do, but I don't think that's totally a bad thing! A lot of people felt like the jacket was too short, but I'm comfortable in it and I think I will wear it a lot as the weather cools down.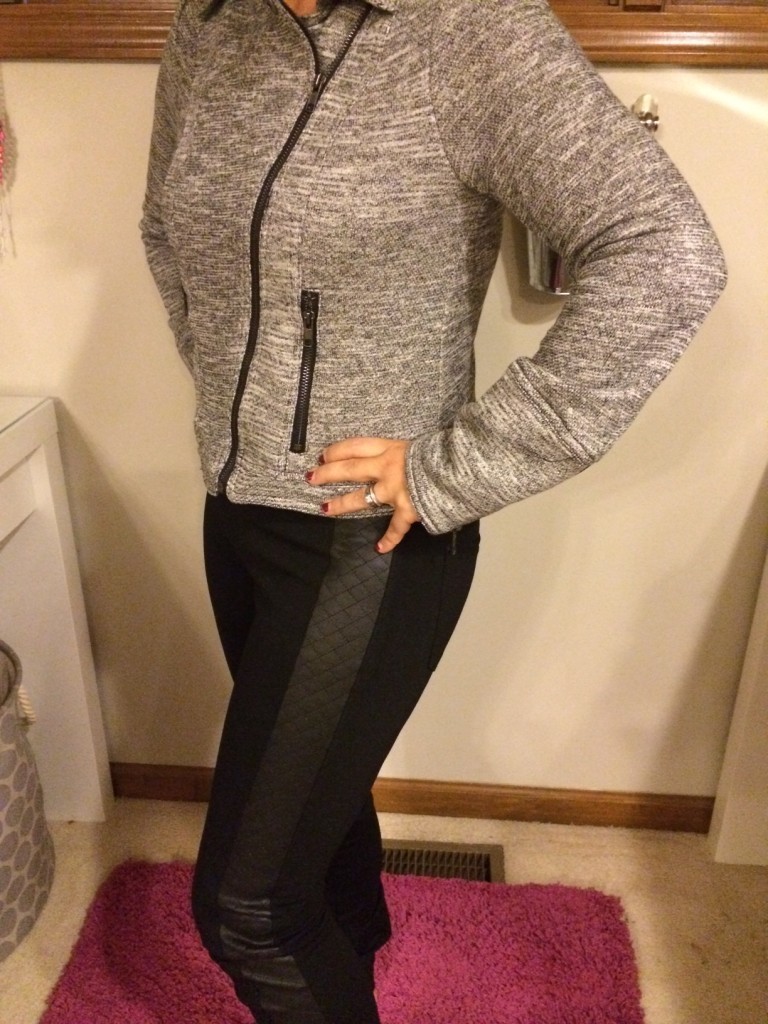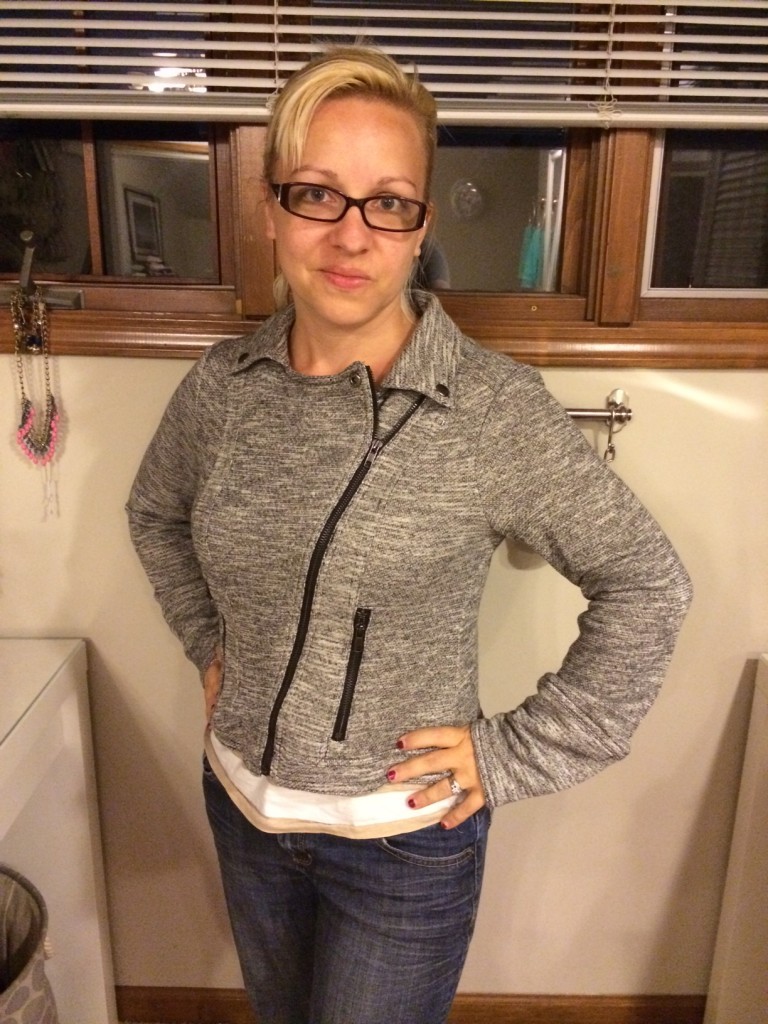 I'm pretty tickled with the jacket and pants. I'd call this fix a win! If you'd like to try Stitch Fix yourself, I'd love for you to use my referral link!