One of the things that I absolutely love about Stitch Fix is that they have helped me develop my style by testing my clothing boundaries. At first glance, I didn't think my October Stitch Fix was going to be anything special. I pulled each item out of the box and kinda wondered what on earth my stylist was thinking. You guys know my rule of always trying everything on no matter what, though, and in this case…oh my goodness!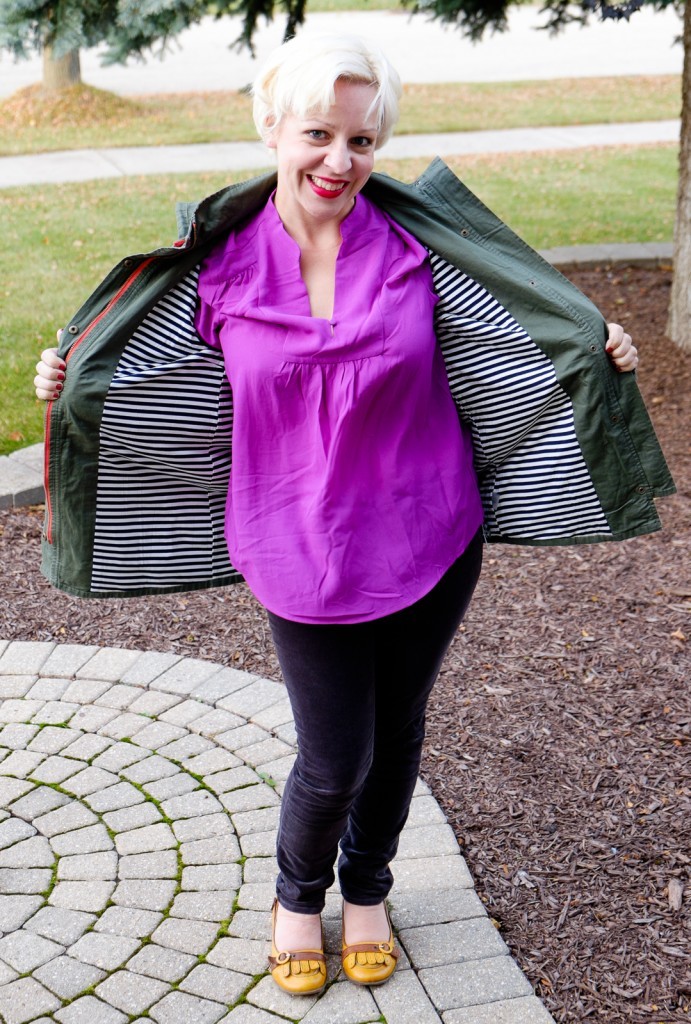 **This post contains affiliate links.**
Let's start with the Chaplin Lined Hooded Anorak Jacket. I am always asking for layers. I basically get cold in September and stay that way until June. I have been drooling over all of the fall layers Stitch Fix has been posting and let my stylist know. She followed up with this fantastic jacket. It's a great size–I can wear a blouse without it feeling frumpy, but can wear a sweater without it being tight. The drawstring waist makes it flattering, so that the longer length isn't an issue.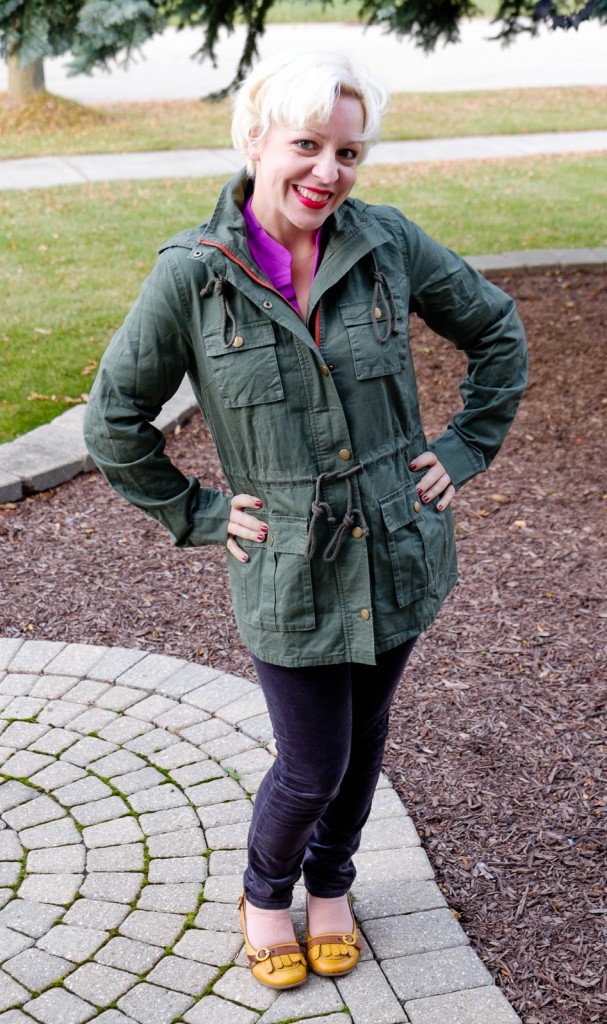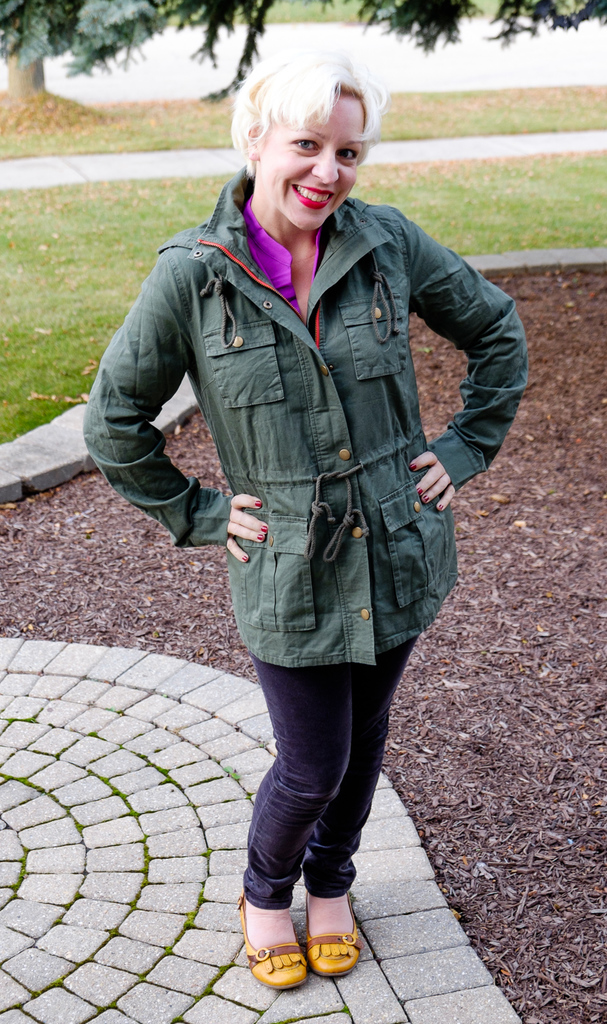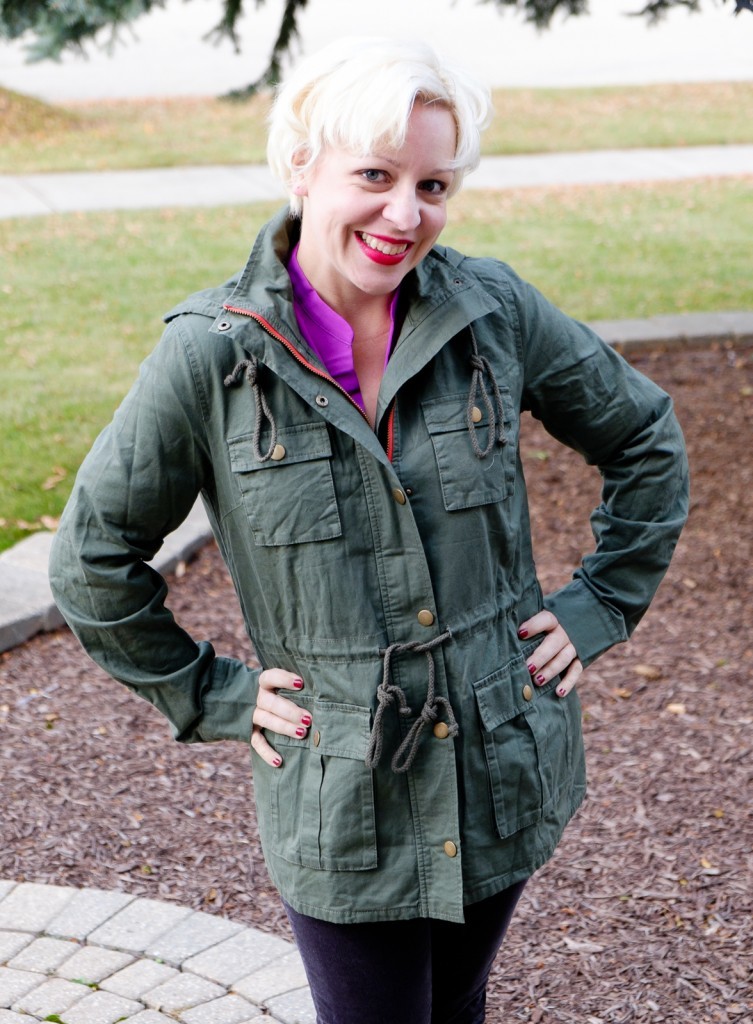 I am crazy for corduroy, but it's been a while since I've had a pair because I wore what I had out. All I kept saying to my stylist was "I'd like fall clothes!" and she totally delivered with these Jonathan Skinny Corduroy pants. I love the color and I can't begin to tell you how comfortable they are. They're stretchy, so they're not stiff and unwieldy like new corduroys can be. They're great with my curves and the length is perfect.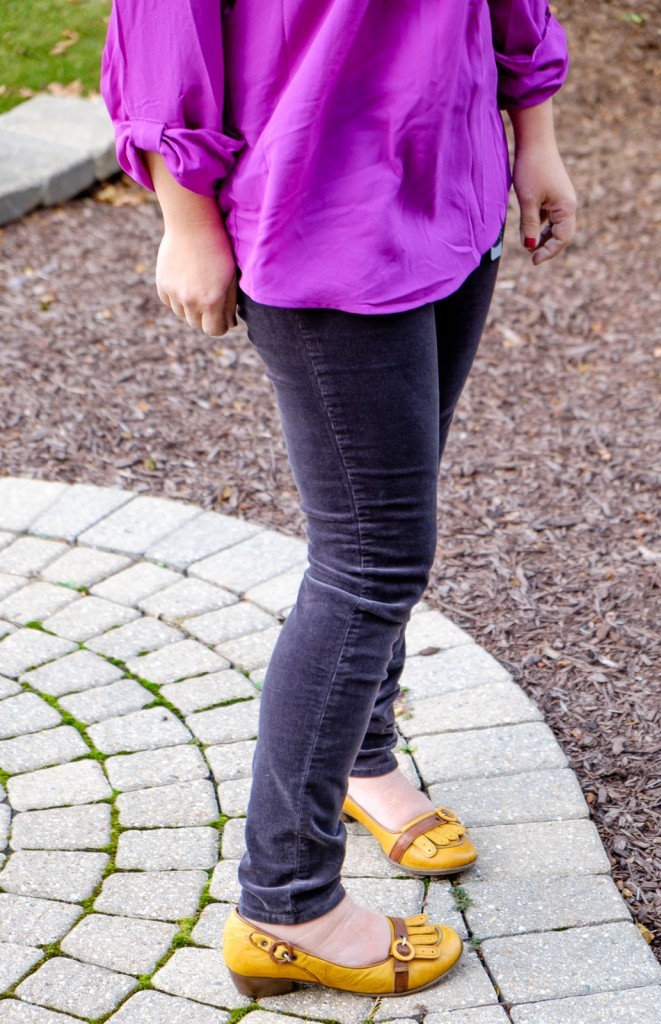 The Sylvester Split Blouse was interesting for me. I loved the brilliant color. It was bright and rich and gives me that pop of color that I love. I wasn't sure about the fit, though. It was feeling a bit big and I wasn't sure that it was flattering on me. It was one of those pieces, though, that I just kept thinking about as I was debating what to keep.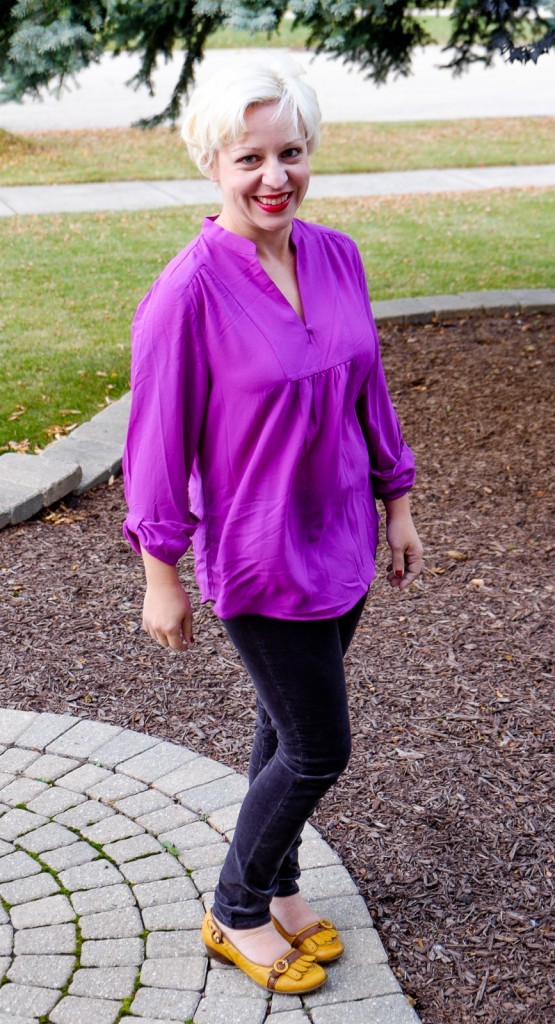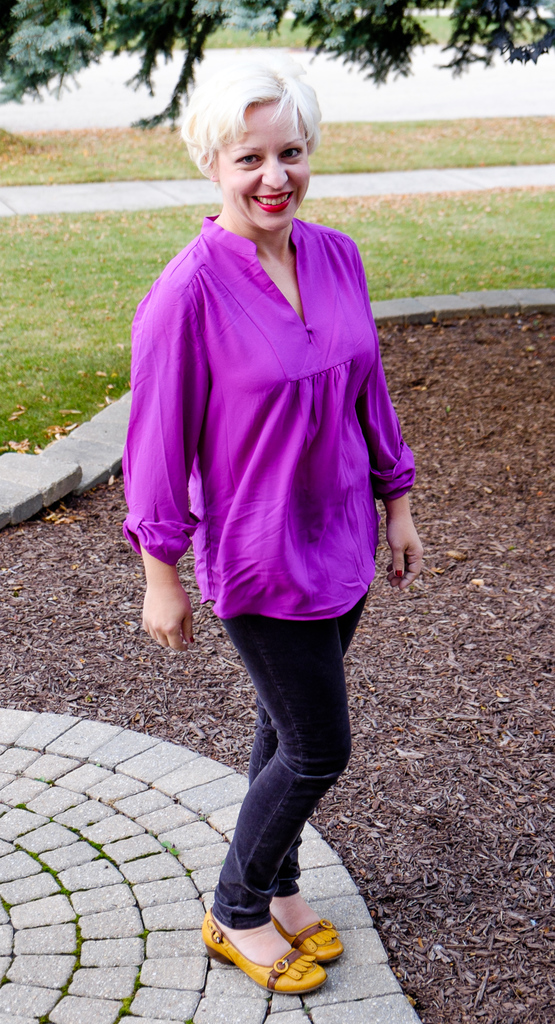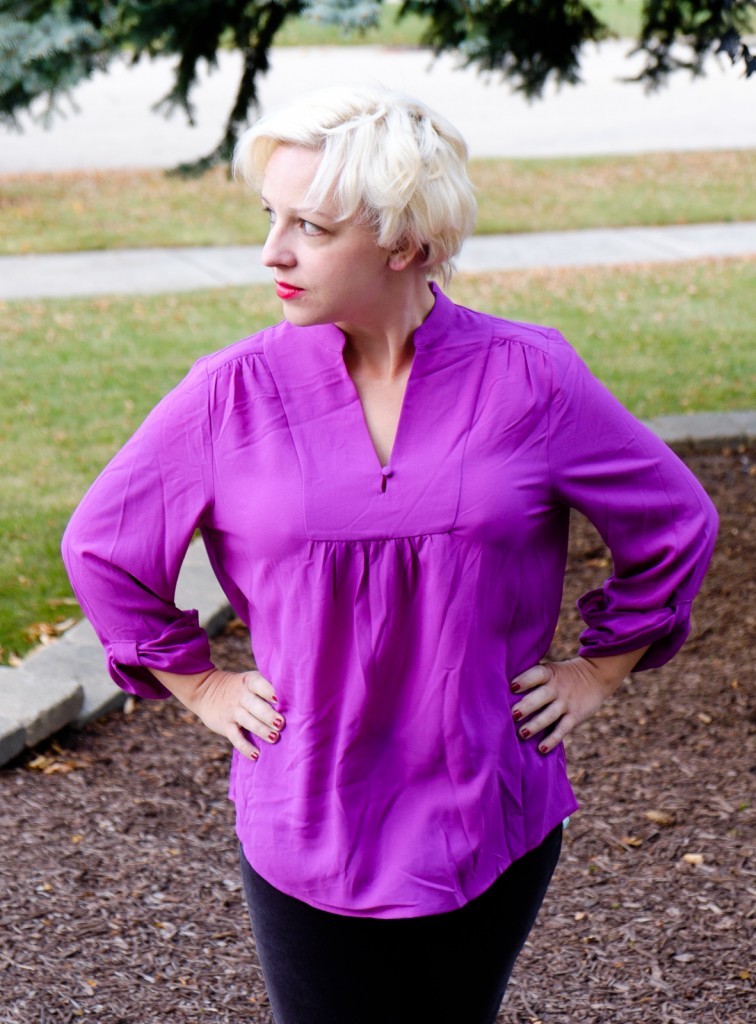 I received two dresses this month. Leggings and fun tights are my jam, but when I first pulled the dresses out of the box, I thought my stylist had lost her mind. I was positive that I'd be sending both of them back. But, because I always try everything on, I was reminded yet again that clothes can look totally different on a person than they do on the rack and that the reason I signed up for Stitch Fix in the first place was to try new things. the Ryker Dress looked like an oversized t-shirt when I pulled it out of the box. When I put it on, though, I instantly fell in love and could see so many ways to wear it.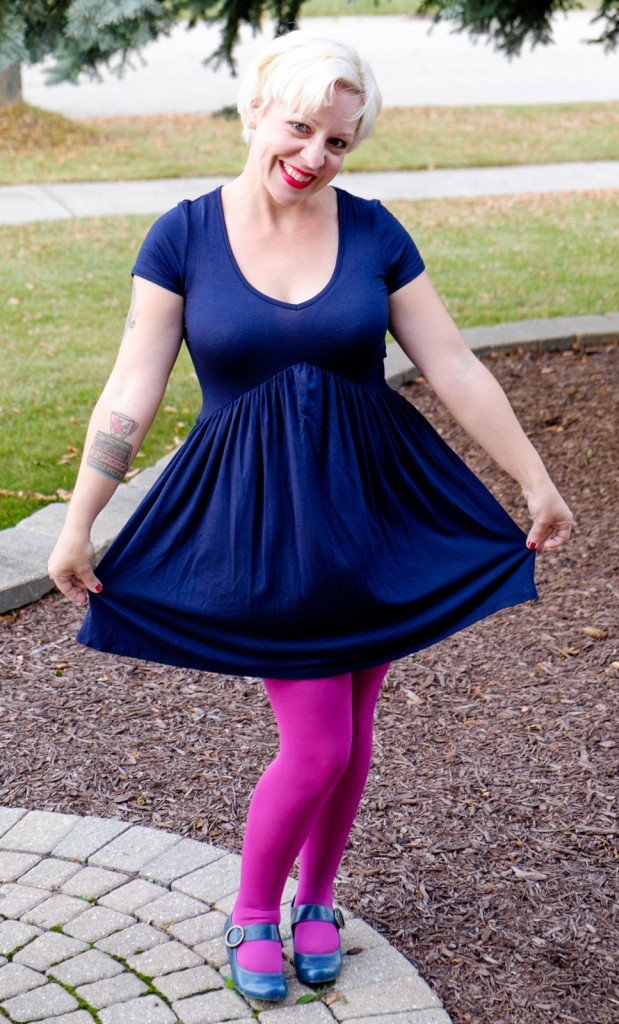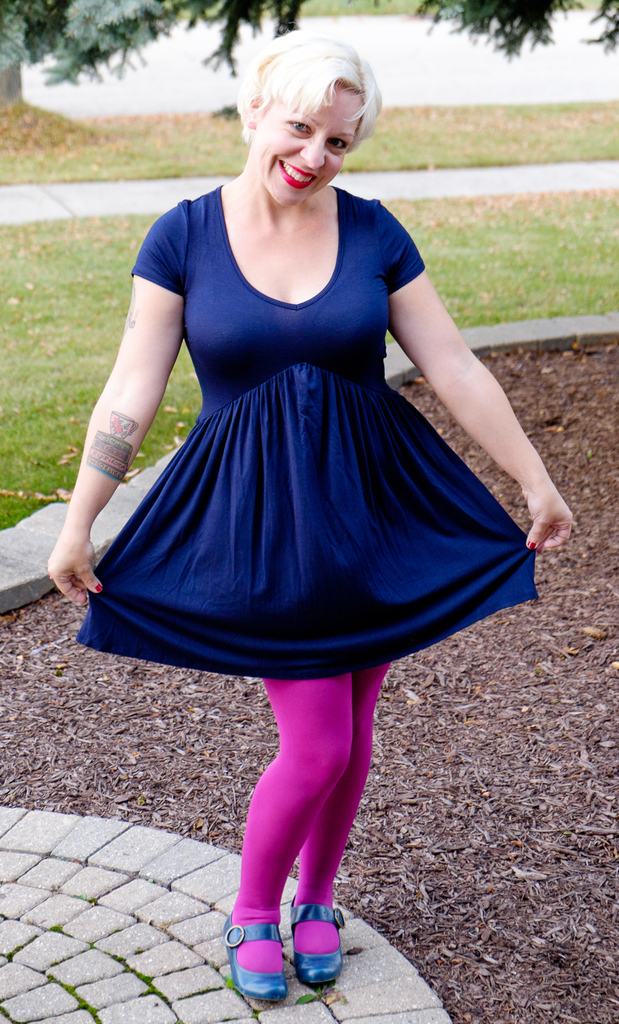 Now. If you follow me anywhere on Instagram or Facebook, you'll know about the Poppie Dress. If there is an item of clothing that I would have passed right by in a store, it's this dress. I wouldn't have looked twice at it. It's not something that I would have seen myself in in a million years. Or longer! It is unlike anything that I've ever worn. I honestly didn't know what to do with it. So, I asked. And I got a resounding KEEP IT!!!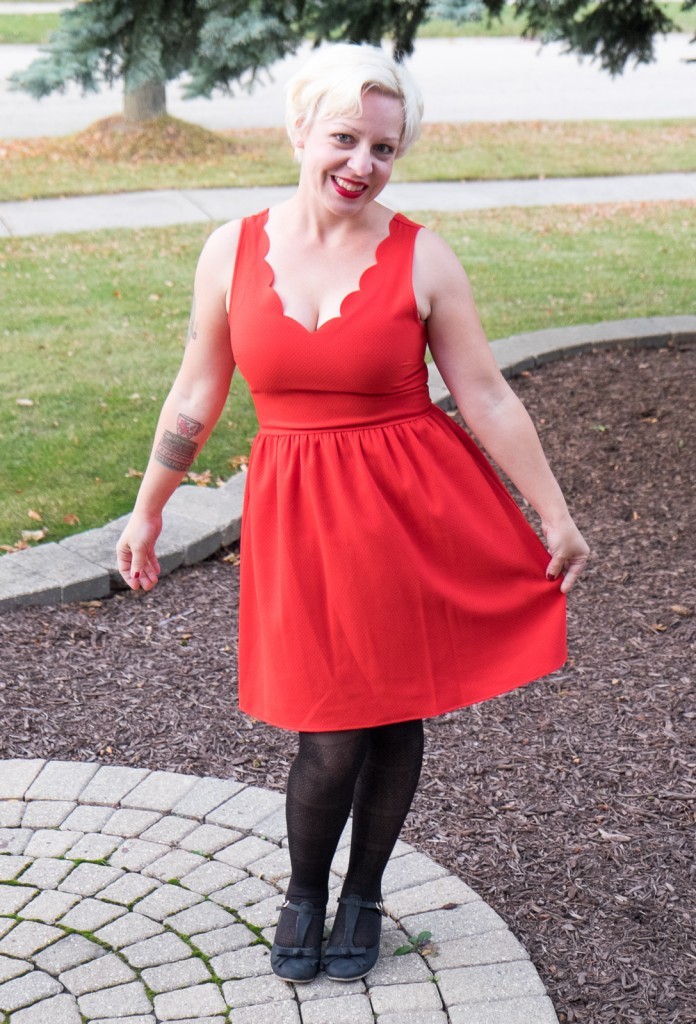 I've been with Stitch Fix for three years and my stylists can still surprise me. My October Stitch Fix was the perfect mix of fall, fun, and pushing my style limits. I know you're wondering what I kept–I kept it all! I was debating the Sylvester Split Blouse, but with the five item discount, it was cheaper to keep it than to return it. After it was official, though, I'm glad that I kept it. I need to find a place to wear my Poppie Dress, but I will. Christmas party season is coming up!
If you'd like to try Stitch Fix for yourself, I'd be ecstatic if you used my referral link!