It doesn't matter what I'm wearing or where I'm going–I don't feel fully dressed up unless I have jewelry on. Which is not at all to say that I wear it every day! I had started getting braver, but Matilda is still pulling and chewing on necklaces and earrings, so I need to be careful with what and when I wear things. My October Rocksbox did a great job of giving me pieces for both every day wear and special occasions.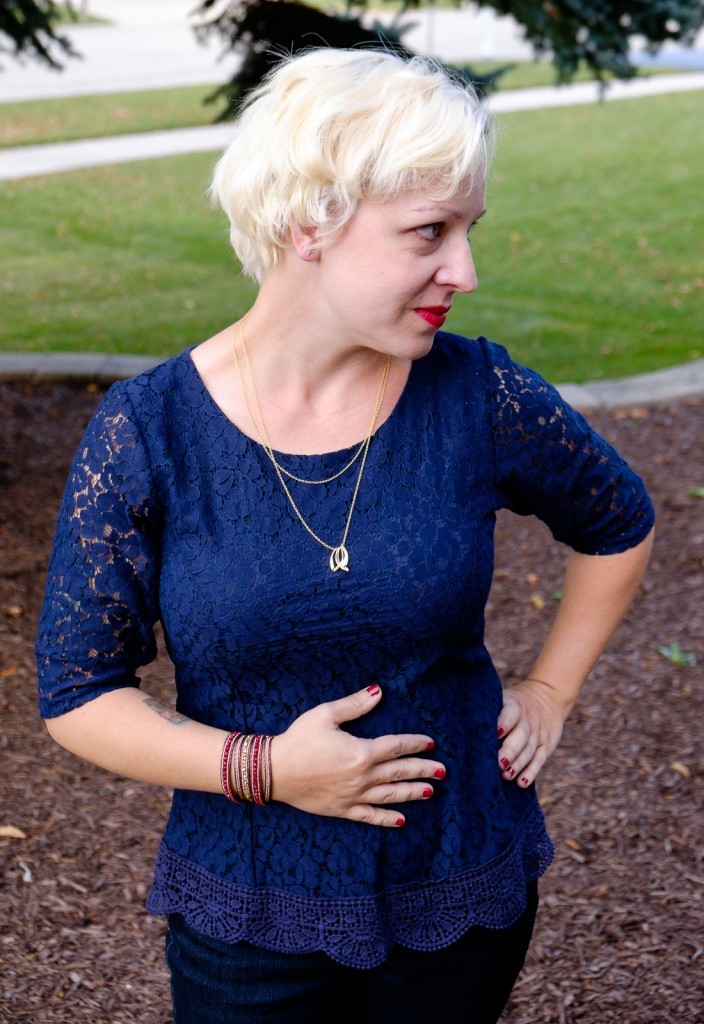 I received the Viola Layer Necklace by Gorjana, the Burgundy & Rose Gold Wrap Bracelet by Nakamol, and the Taner Bar Mini Studs by Sophie Harper.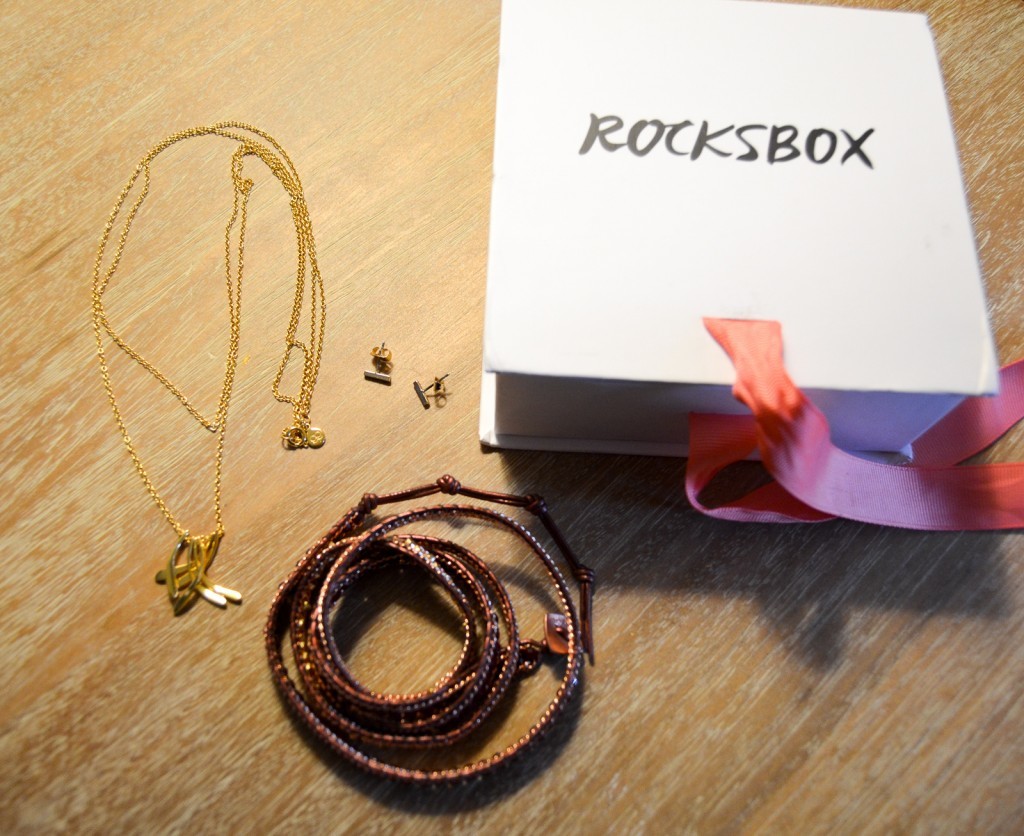 The Viola Layer Necklace is beautiful and dainty. I love layered necklaces and this one will be perfect for upcoming holiday parties.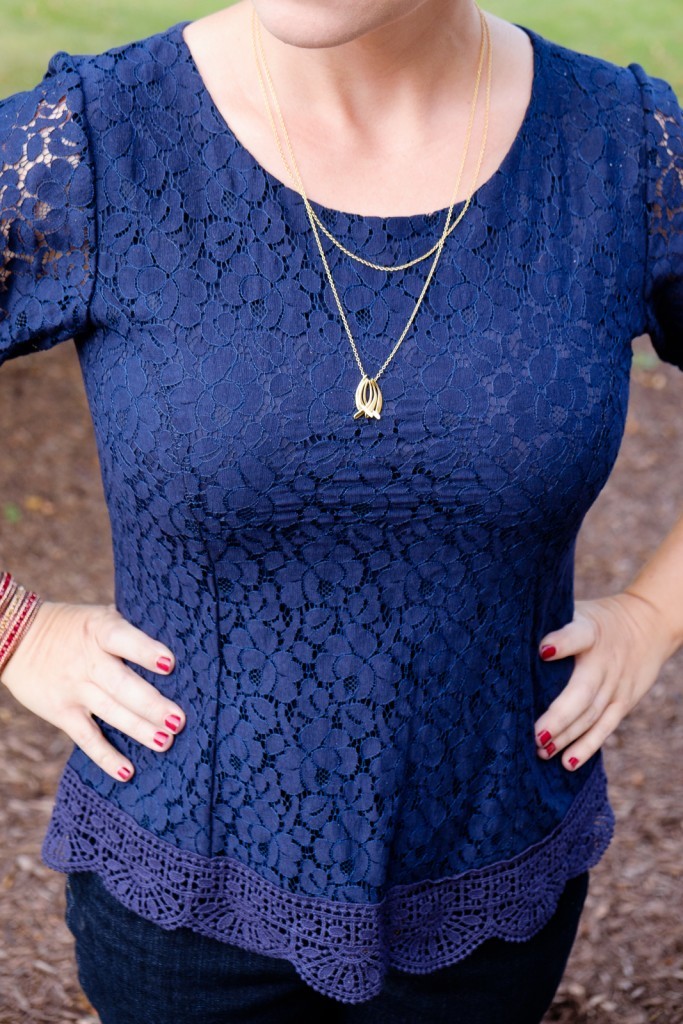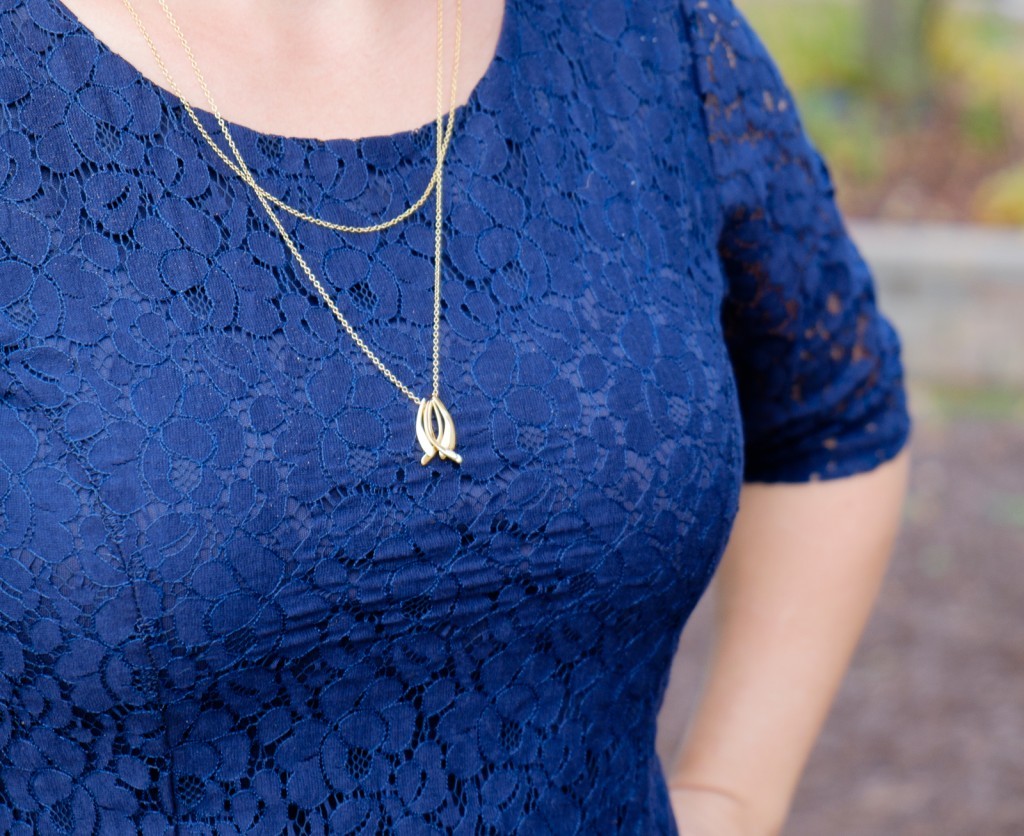 The Taner Bar Mini Studs are truly mini. They're tiny and elegant, but casual enough for daily wear. I love that they give a lot of style without Matilda being able to grab them. With my short hair, they're easily seen.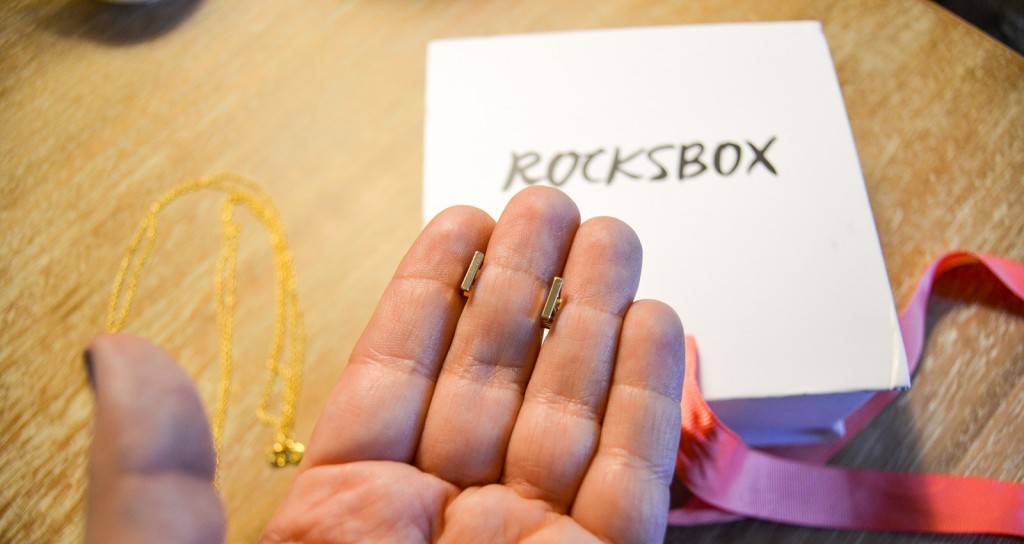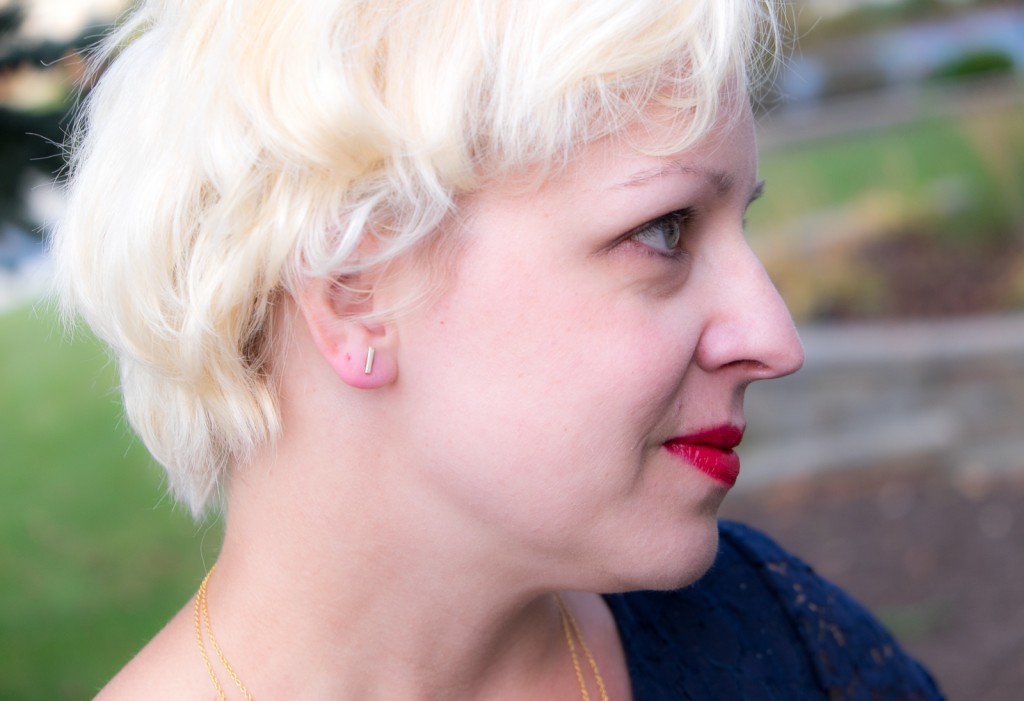 I LOVE wrap bracelets. The color in the Burgundy & Rose Gold Wrap Bracelet is amazing and I love how it looks on my arm as I move around. It's super comfortable and I can't get enough of it.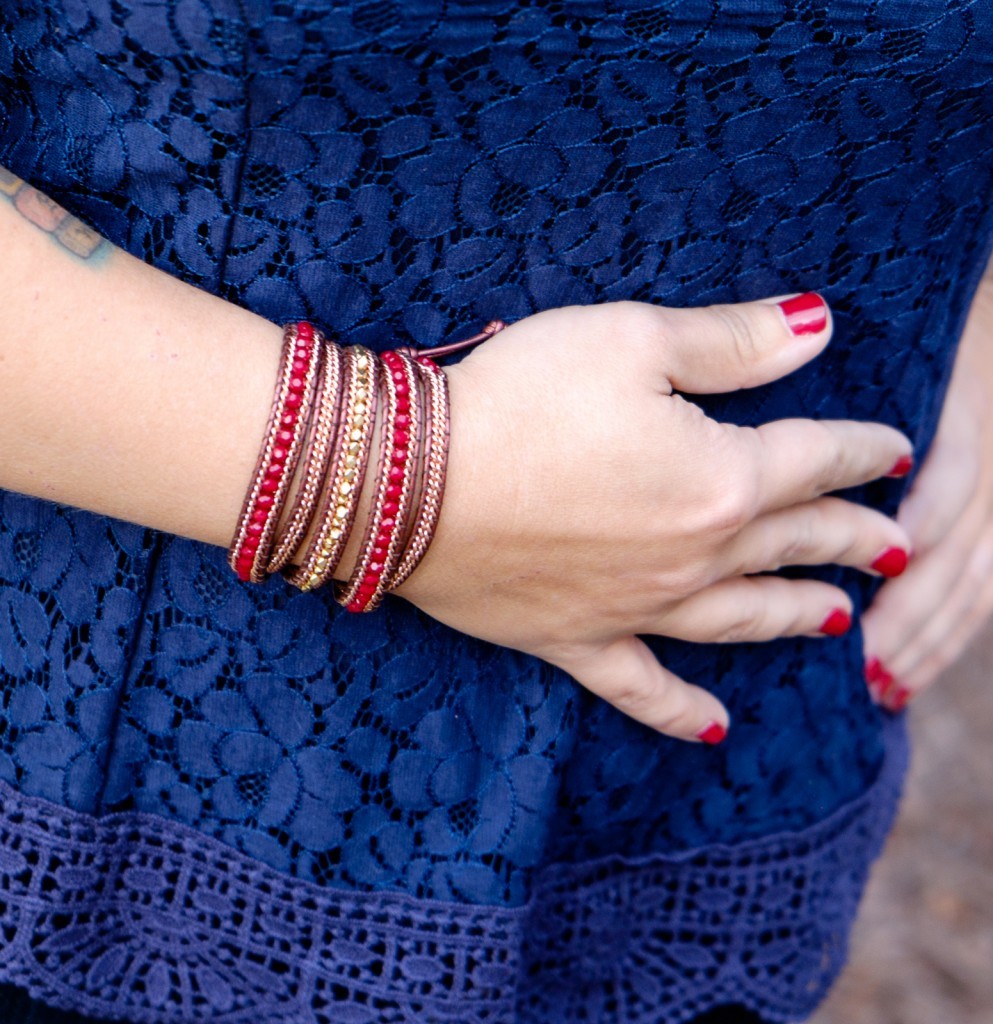 If you're not familiar with Rocksbox, it's really easy to use. Create an account on their site and make sure you start adding some items to your wishlist! I've received at least one item from my wishlist each month and my stylists have been able to send me pieces based on what I like. You'll get three pieces a month. The biggest perk in my eyes is that you can "rent" the jewelry for as long as you'd like! Buy it if you want to keep it forever. Wear a piece to a party and send it back if you don't. It normally costs $19 a month, but that's an awesome price for unlimited jewelry rental! You'll always receive an average of $200 worth of product. AND, if you sign up using albiongouldxoxo, your first month is free! Try it out! You won't be disappointed.