I knew pretty early on that I wanted to do something other than money for the Tooth Fairy. I can't remember exactly when it was that I decided to do charm bracelets, but I've been collecting charms since well before Madeline lost her front tooth. I had a great reaction when I posted a picture of Pippi's charm bracelet on Instagram, and thought I'd share a little bit about our Tooth Fairy Charm Bracelets for the girls.
**This post contains affiliate links.**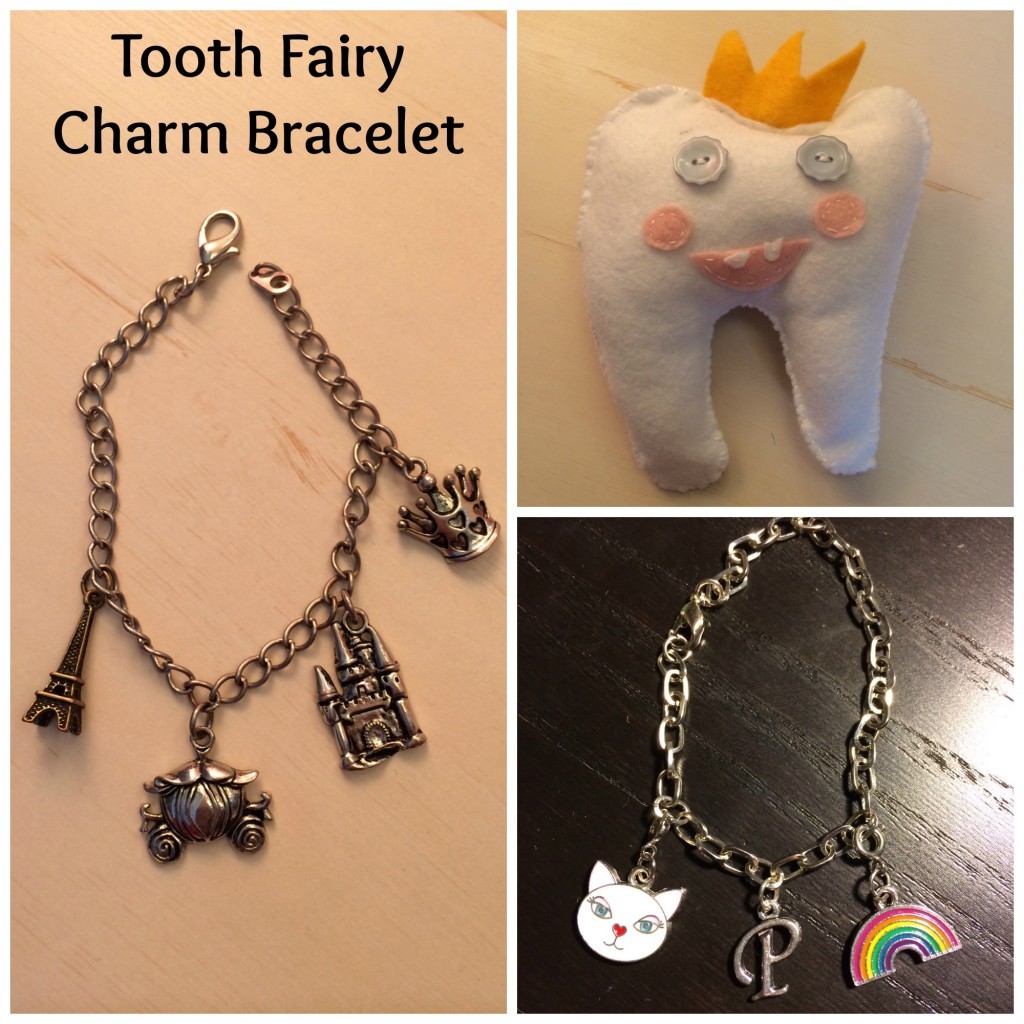 I made the bracelets myself out of chain and clasps. I did it this way because, in my non-jewelry making mind, it would be easier to add on links if I needed to and have them look the same. I bought a jeweler's kit (these are similar, but my exact one comes up fairly often) from Blitsy, and it has all the tools I could possibly need.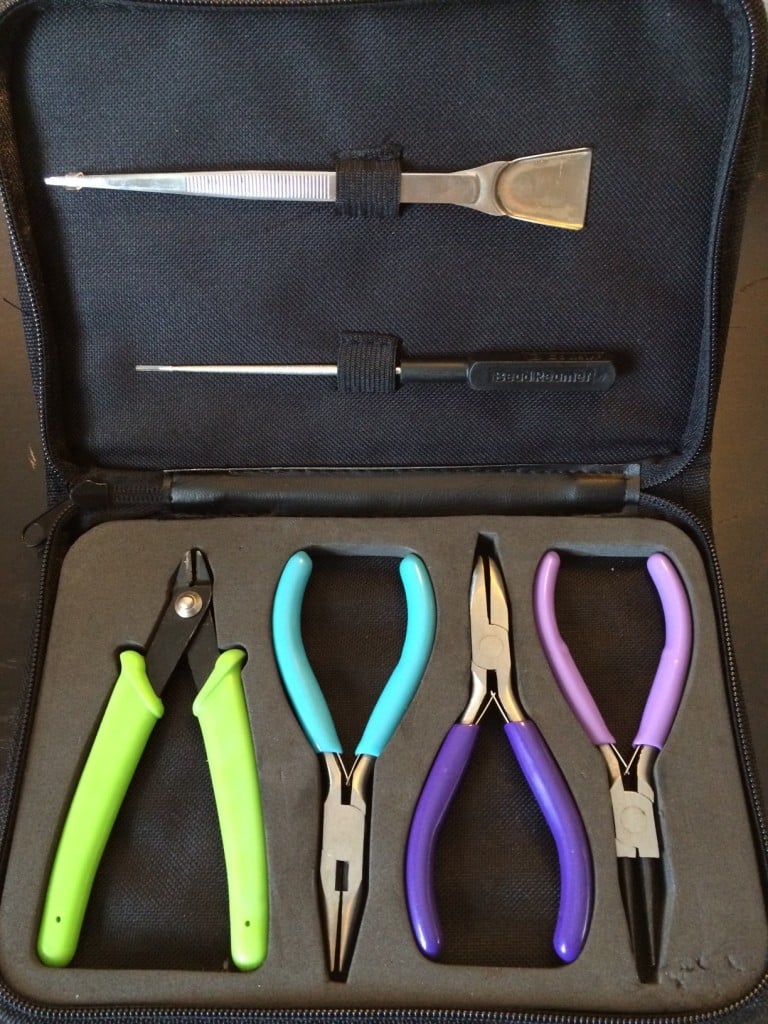 I've collected charms for the girls for years. I have gotten some from ebay, etsy, the jewelry section and checkout line of JoAnn's, and some random places. It pays to keep your eyes out because I find charms in unexpected places.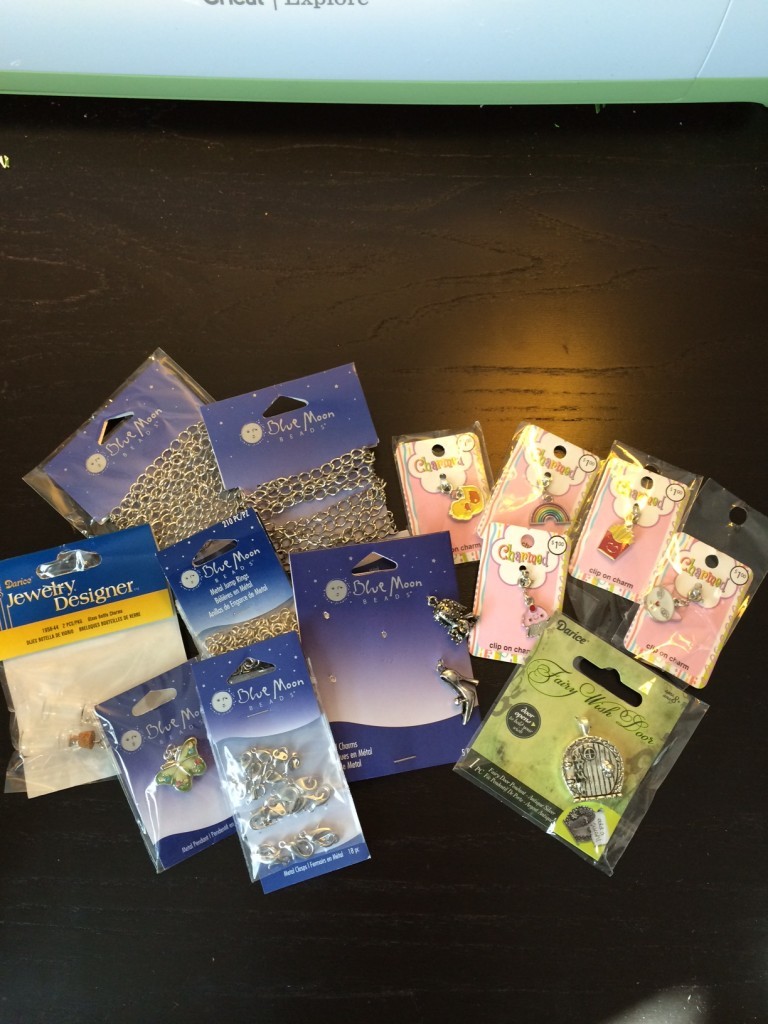 My storage system is pretty simple. I have all of my chains and clasps in a mason jar. I have the charms separated into baggies with each girl's name on them. Some of the charms are girl specific, like the french fries that Pippi could live on, the Eiffel Tower Madeline loves, and the rubber ducky waiting for Alice, but others are just fun and can work with any of them. I'm able to grab what I need easily and add a charm quickly.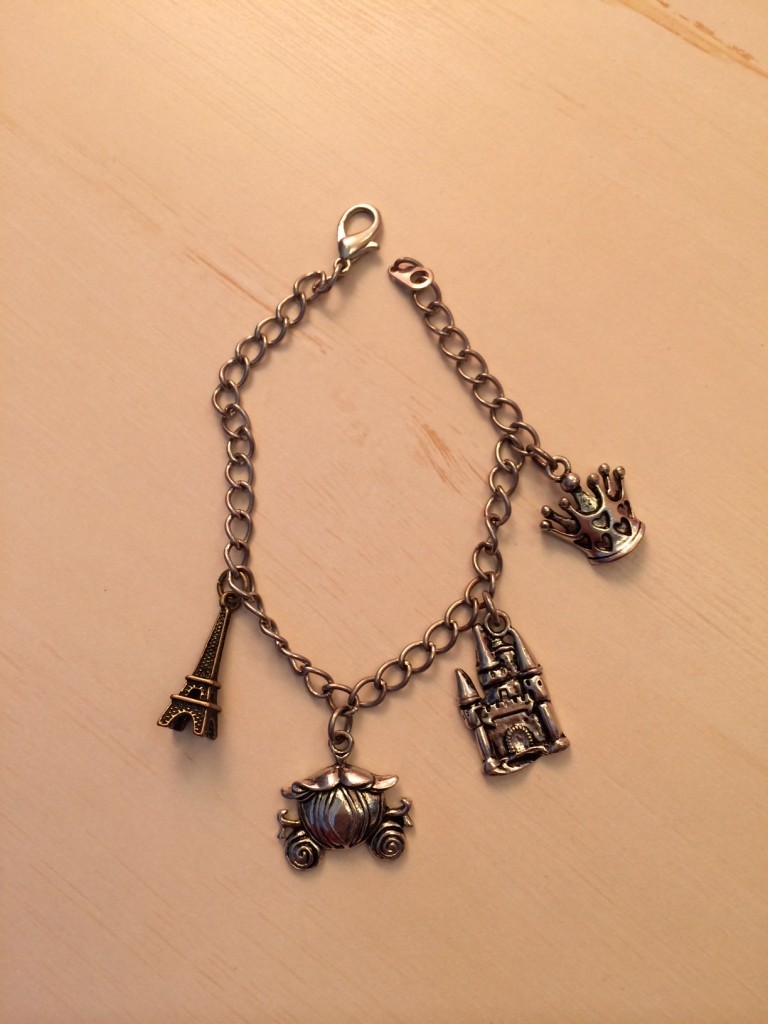 (If you've followed along for a while, you'll notice that the number of charms on Madeline's bracelet doesn't match the number of teeth she's lost. She decided at one point that she wasn't going to put her tooth under her pillow because of possibly being able to catch the Tooth Fairy or some convoluted logic that I can't follow. She has four teeth waiting to for their chance to be traded for charms right now!)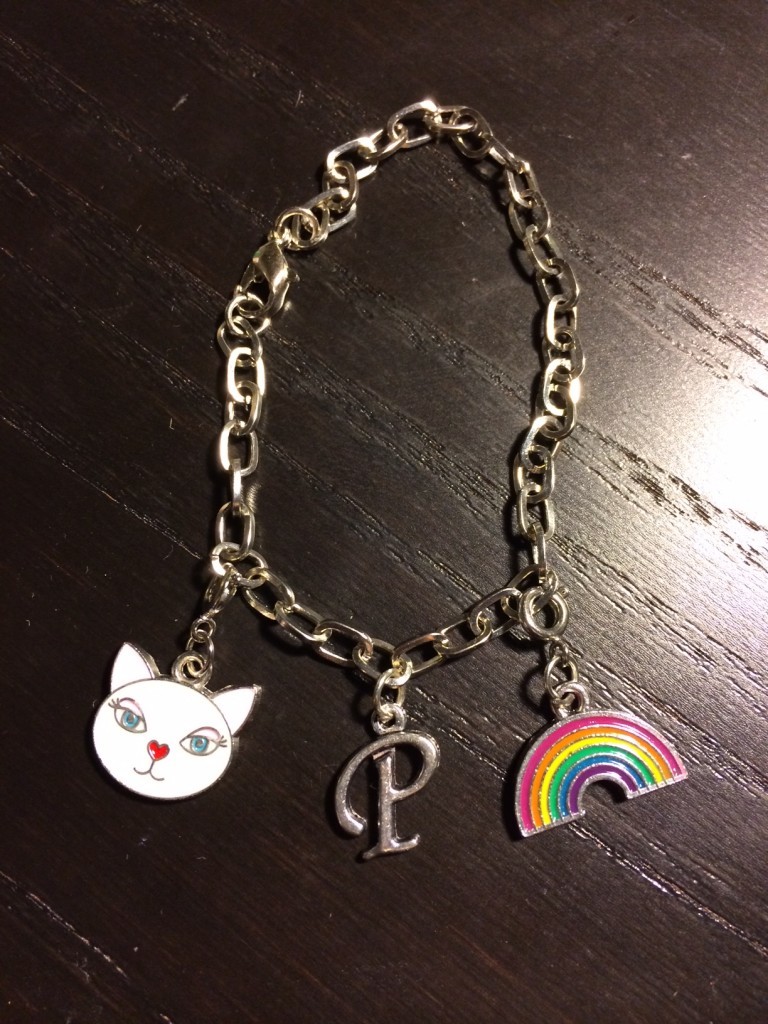 The girls put their Tooth Fairy pillows under their pillow with the tooth and wake up with their charm bracelet with a new charm added. I love this tradition and the girls have proudly worn their bracelets since losing their first tooth. They'll discuss with each other what they think their next charm will be (which helps me out, too!). They'll have their Tooth Fairy Charm Bracelet to keep forever and I think it's pretty special.