You know how sometimes you put an outfit on but feel like it's missing something? You search through your stash of jewelry, but nothing is quite right. I have a super fast 10 Minute Chain Necklace for just such an occasion! It's also a fun piece to make with your kids because it's so easy and would make a great gift.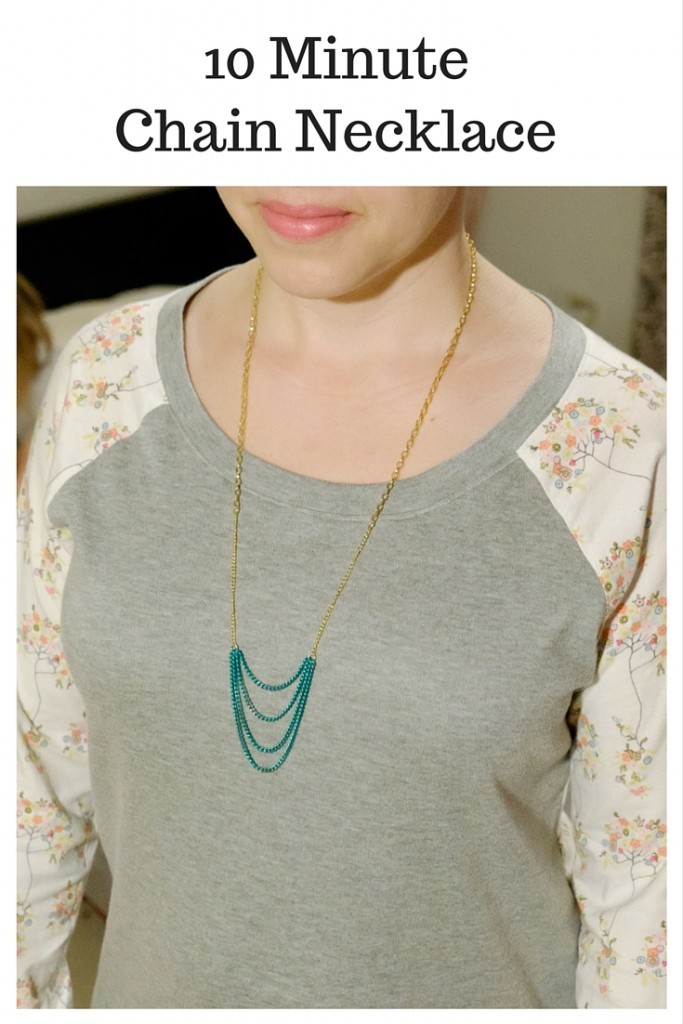 The beauty of this necklace is that you can totally customize it however you want. The idea is to have different chains and colors, so you can play around with sizes and looks. I'm sharing what I used for my necklace, but you basically just need three different types of chain, one being a color if you want this look. For my particular necklace, I used:
**This post contains affiliate links.**
round nose pliers (I got my tools from Blitsy. They often have jewelry tools in their sales.)
side cutters
chain lengths
curb chain (mine is mint/gold)
basic chain (similar)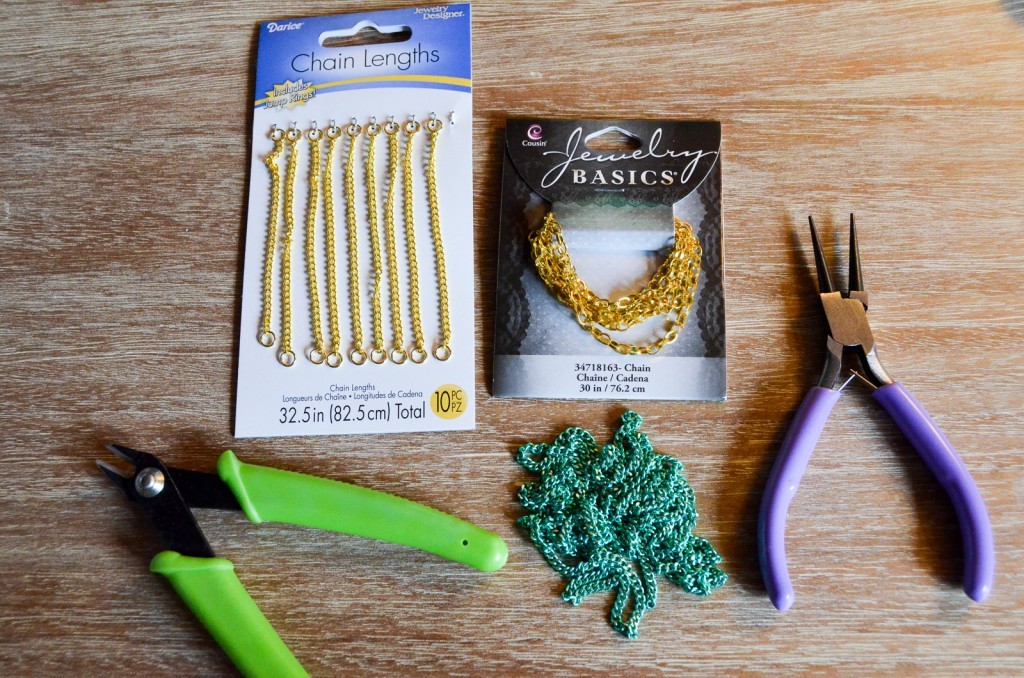 Start by taking your biggest sized chain and cut it down to the length you want. I use the highly exact method of draping it around my neck until I get the right length and then clipping it.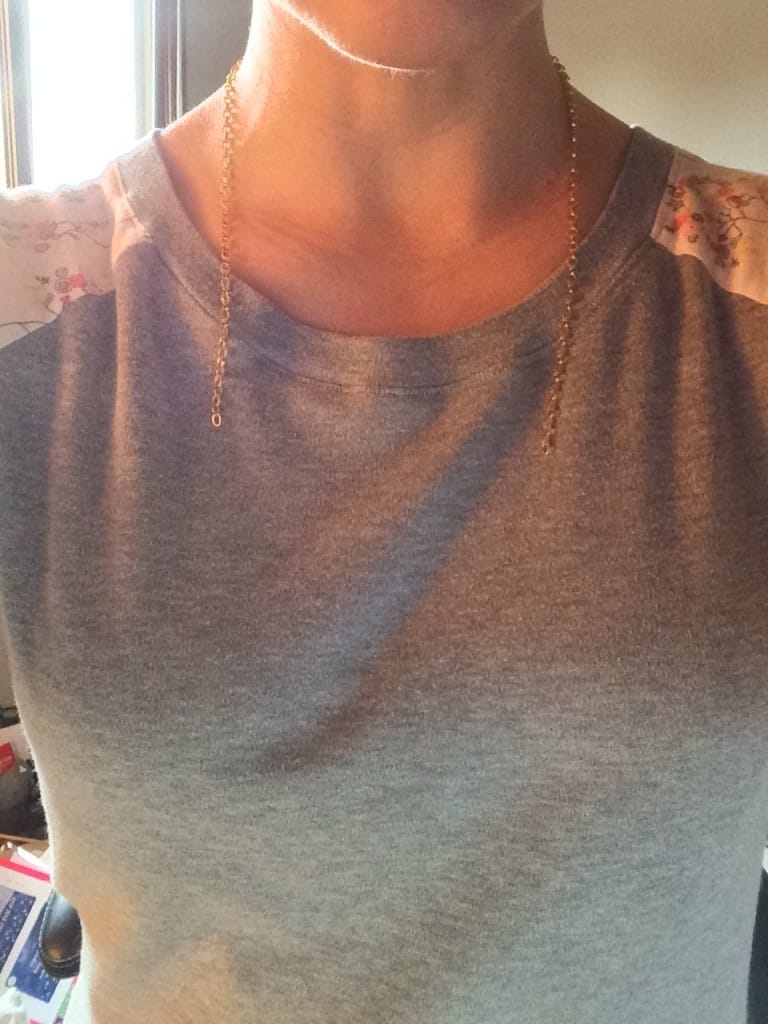 Take your second chain (in my case it was the chain lengths) and attach one to each side. If you're using another actual length of chain, you can use the same method of draping it until you get the length you want and then clipping it. For the chain lengths, insert the pliers into the end loop and gently pull it apart enough to go through the first chain. Gently close the loop once it's through.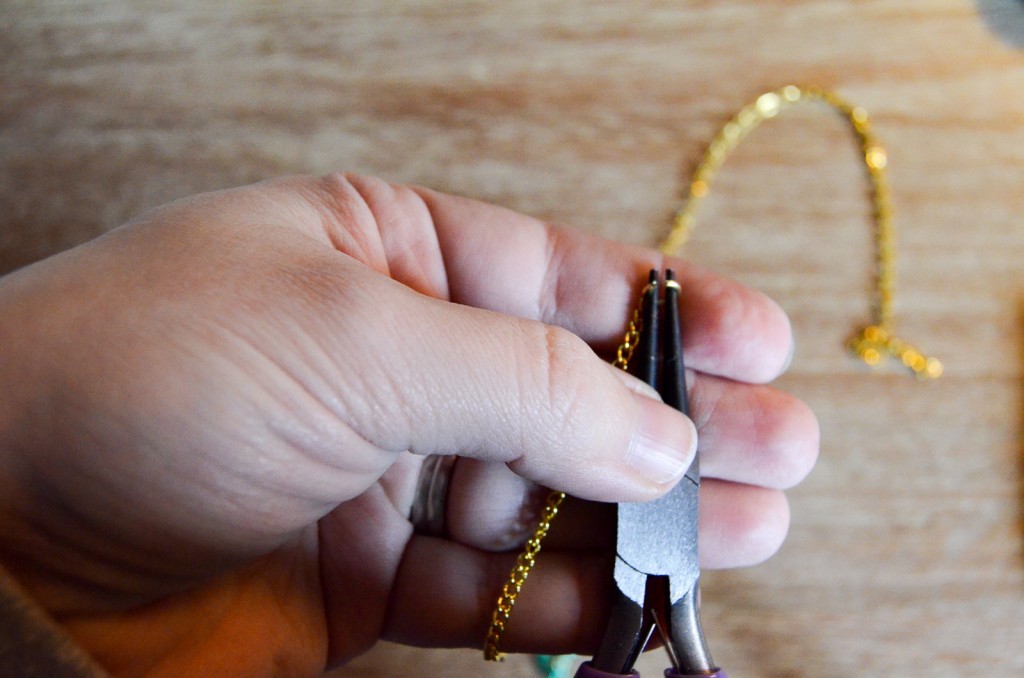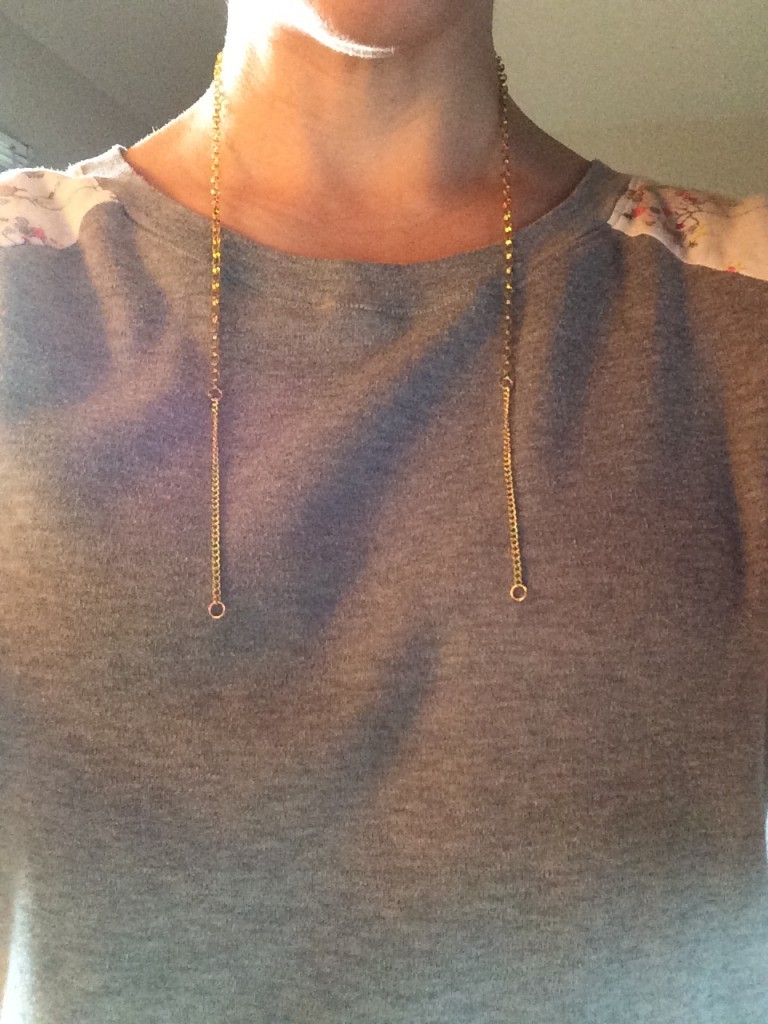 Cut four lengths of your colored chain in different sizes. My longest length is about 6″, and I cut the rest about an inch shorter each time.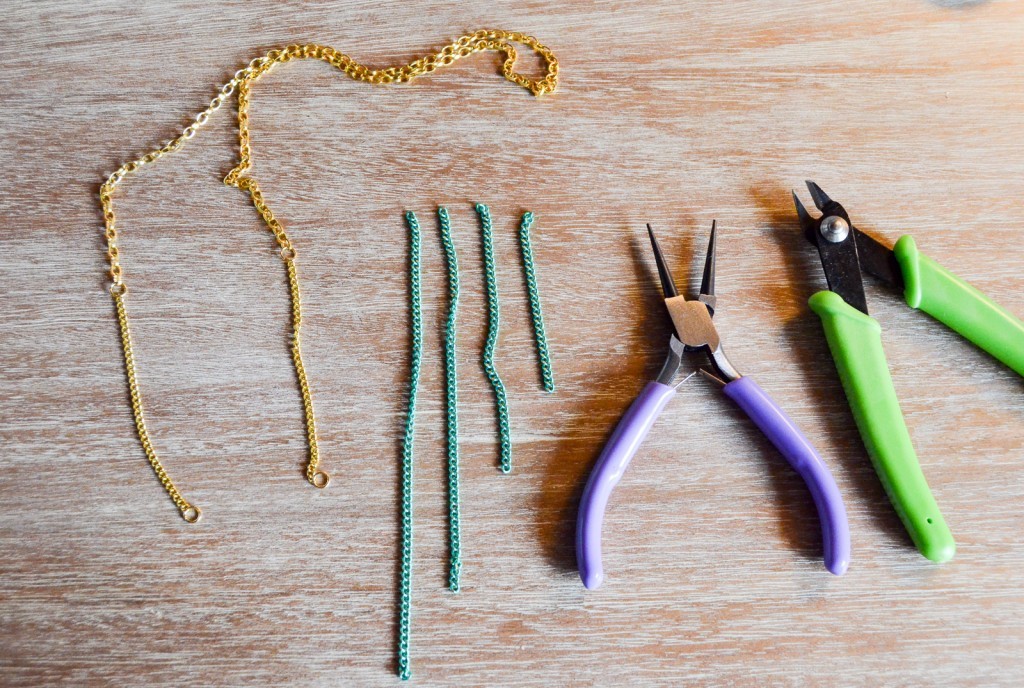 Using your pliers, open the bottom loop on each side of your necklace. Thread each length of colored chain through the open loop and then close. Repeat the process on the other side, keeping the lengths of colored chain in the same order.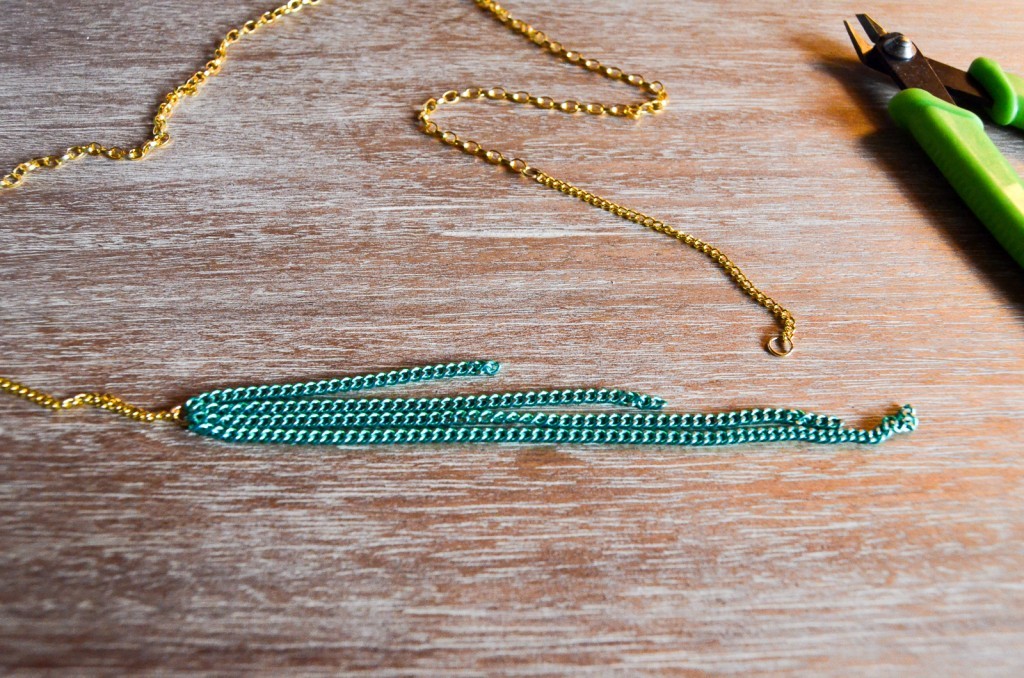 All finished!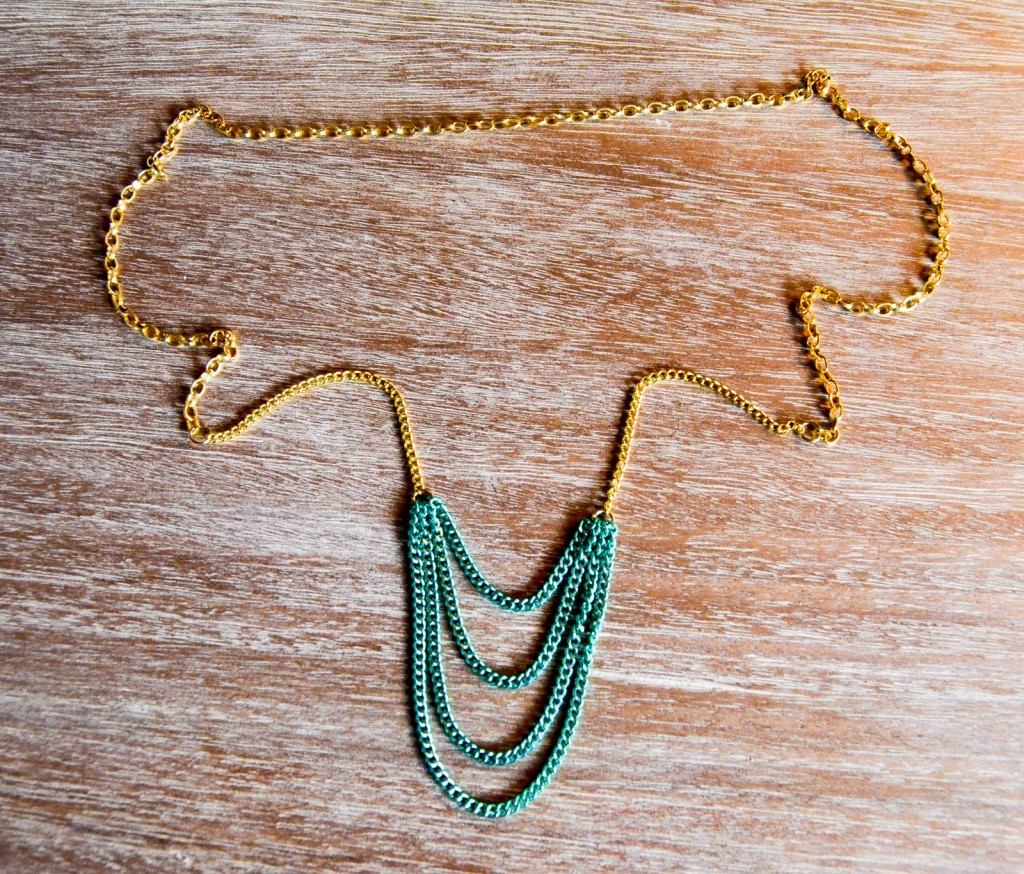 I told you it was fast! I love how quick and versatile this 10 Minute Chain Necklace is. I'm already imagining all the different variations I can make. For now, though, I'm going to slip this on and start my day!