I love jewelry, but I haven't been able able to wear much in recent years because of kids pulling on whatever I'm wearing. I occasionally brave necklaces these days, but I only wear earrings when I'm going out. I recently had the chance to dress for a colorful spring tea party and jumped at the chance to not only wear earrings again, but to try my hand at making a pair. My Easy Chain Earrings are my latest contribution to my new jewelry-making habit.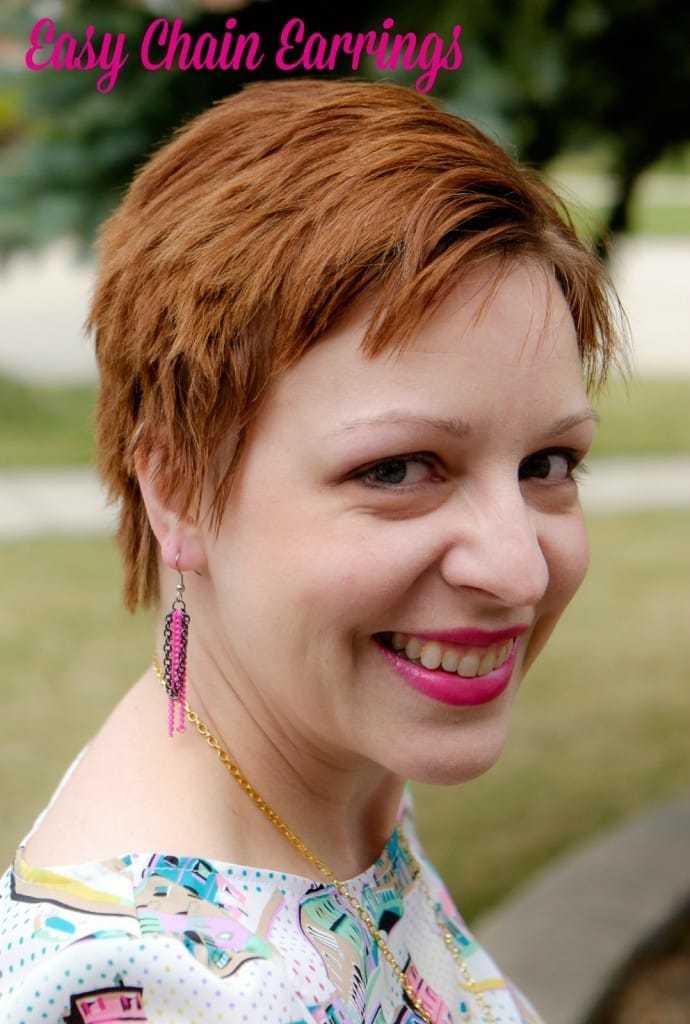 **This post contains affiliate links**
I used (similar):
fish hook earring findings
pink curb chain
black chain
round nose pliers
side cutters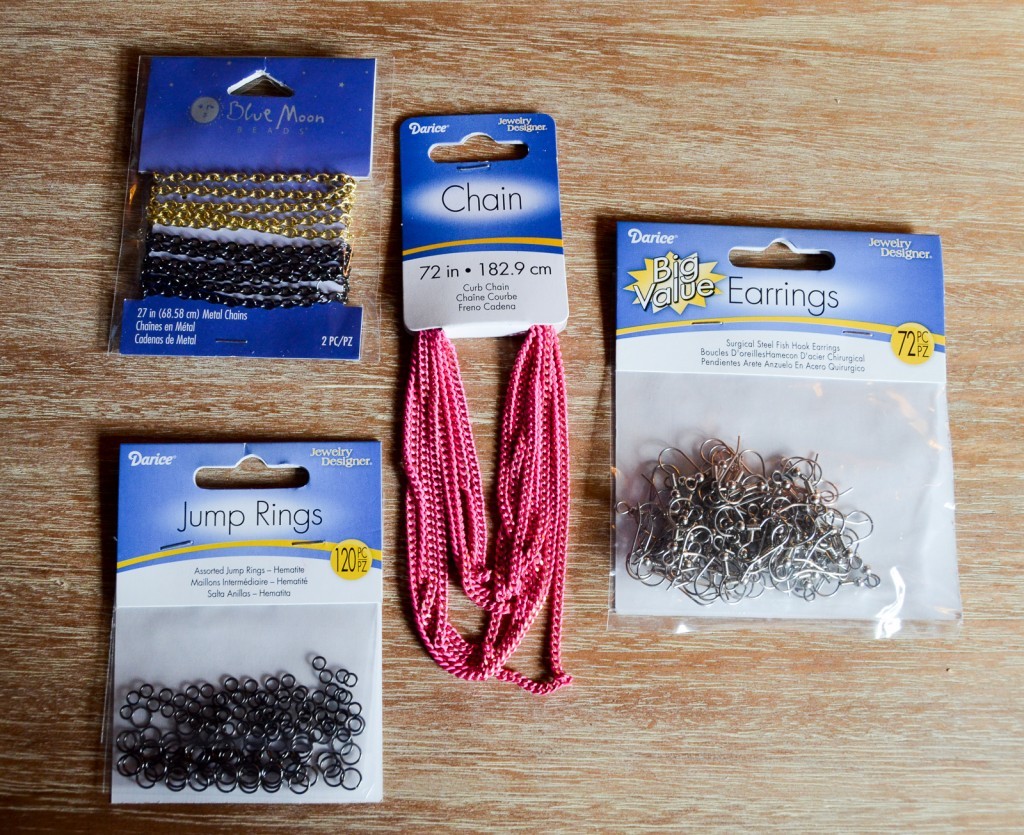 Begin by clipping six lengths of the pink chain with the cutters. Four lengths should be approximately 2″ and two lengths are approximately 1.5″.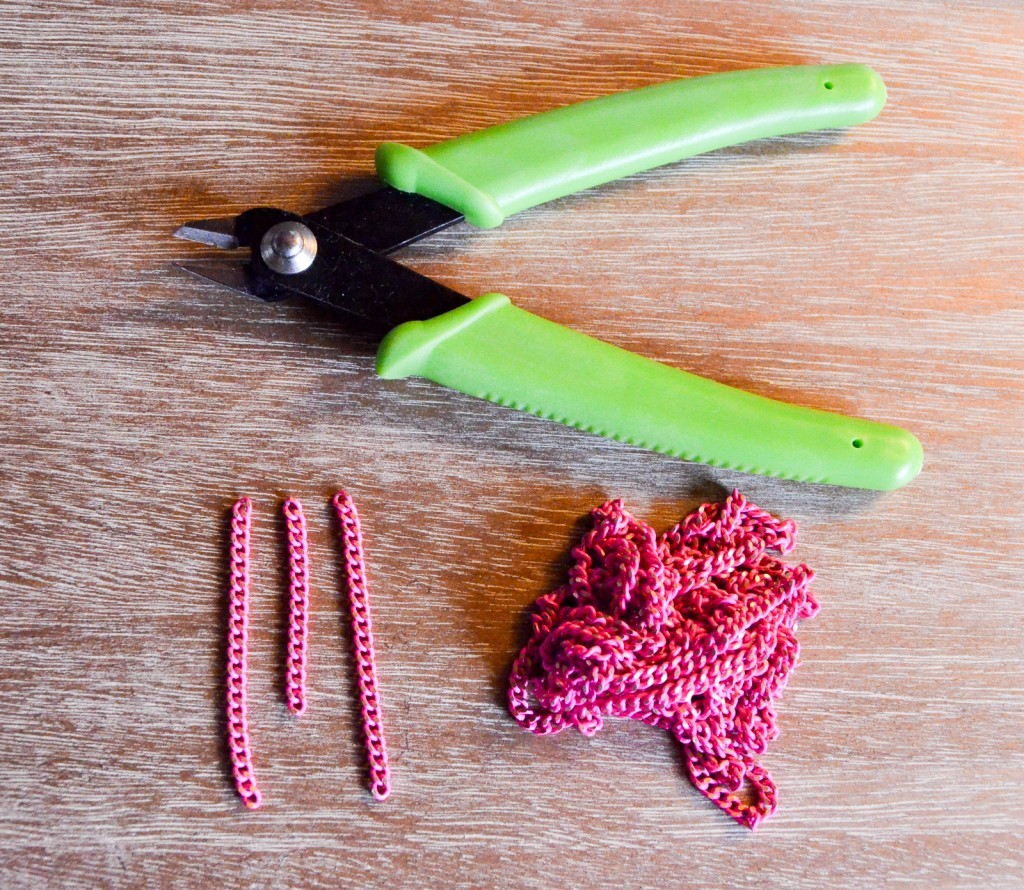 Clip two pieces of the black chain into 2.5″ lengths. For each earring, you'll be using one piece of black chain, two pieces of 2″ pink chain, one piece of 1.5″ pink chain, one jump ring, and one fish hook.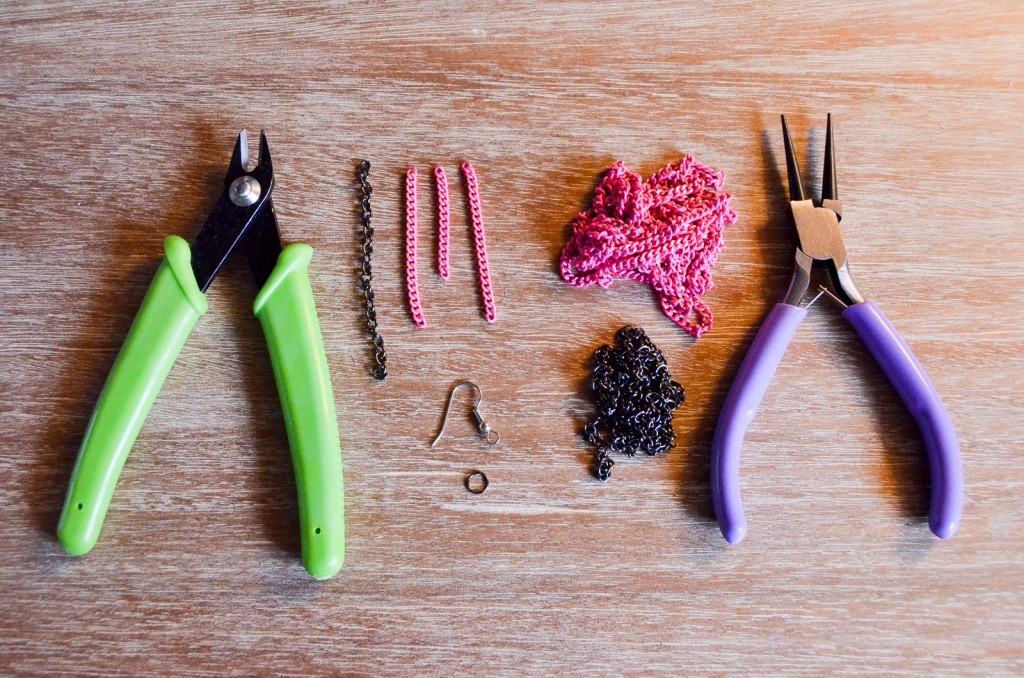 Carefully open the jump ring with your pliers.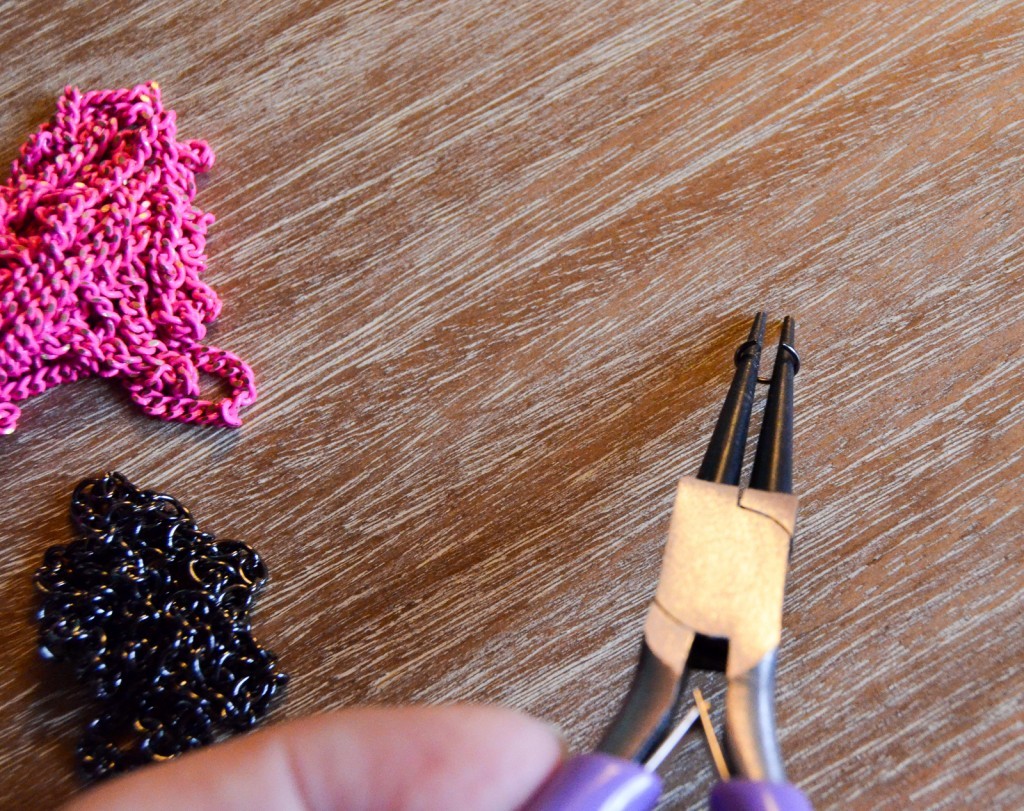 String on the pink chains, with the short piece in the middle.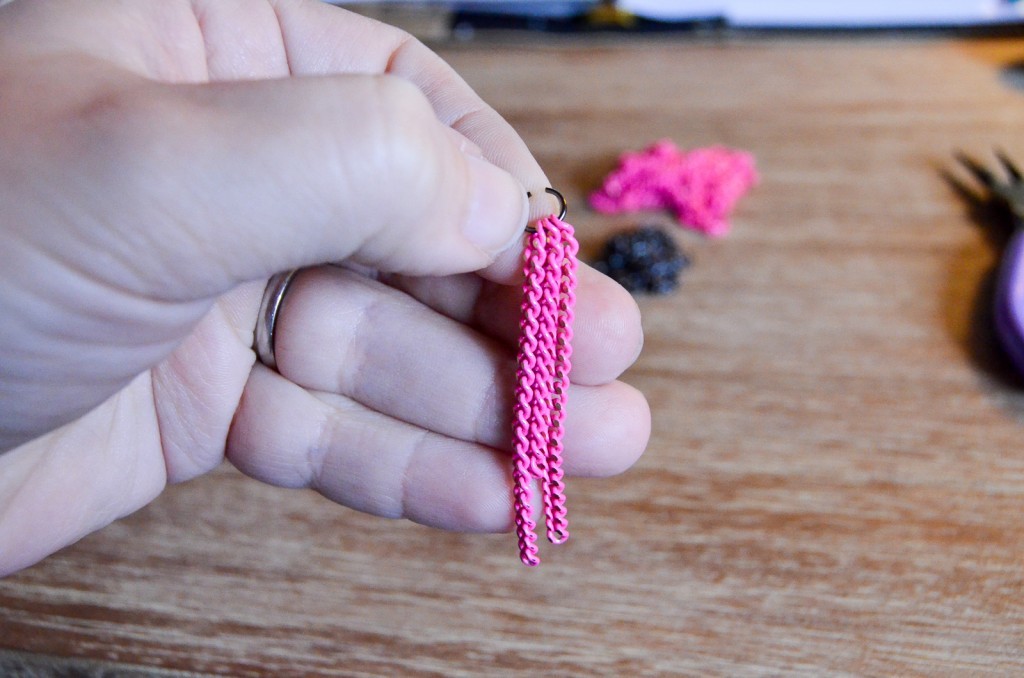 Place the ends of the black chain on either side of the pink so that it drapes in the middle.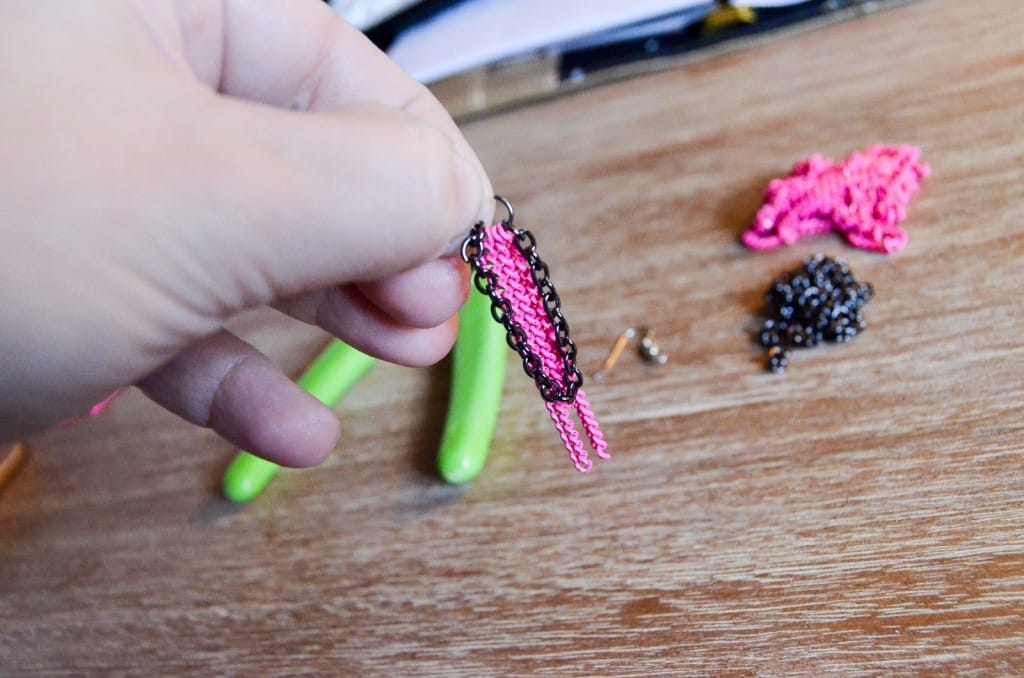 Take your fish hook and carefully put the jump ring through the bottom loop and close it.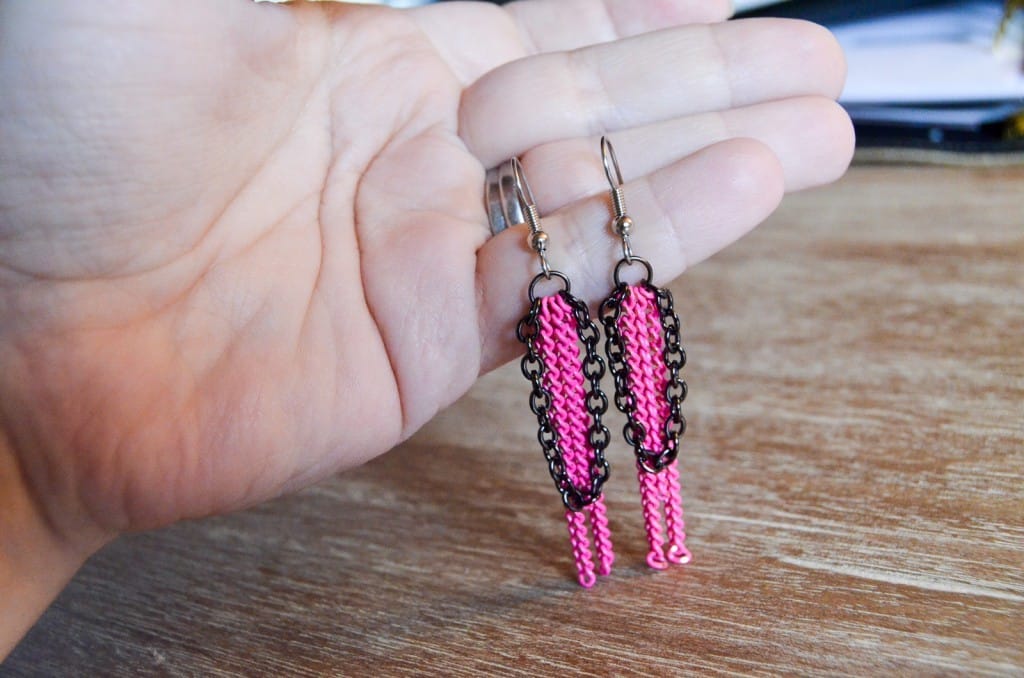 These Easy Chain Earrings are fun to make and even more fun to wear. It's always awesome to wear something you've made yourself!