I don't currently have a lot of earrings (most of them are sitting in storage on another continent!), but I've been having trouble keeping track of the few pairs I have around. I didn't want to buy a jewelry box because I just don't have that much jewelry and it would take up precious room, but I needed a way to keep my earrings in an easy place. I made this quick Embroidery Hoop Earring Holder that I can hang next to my desk, only takes up a few inches of wall space, and is pretty to look at.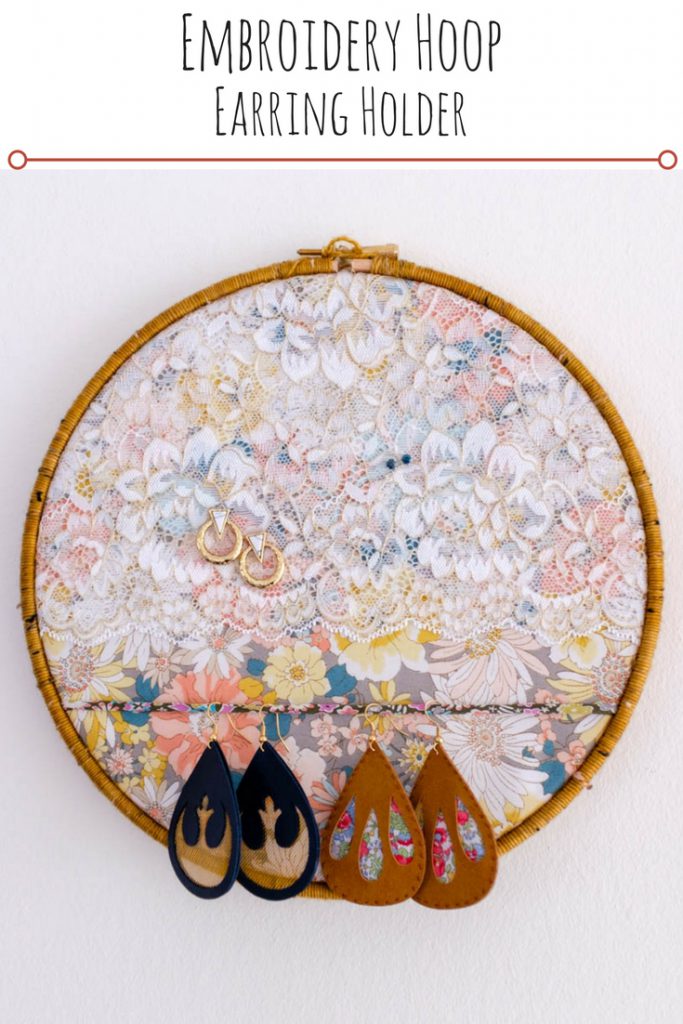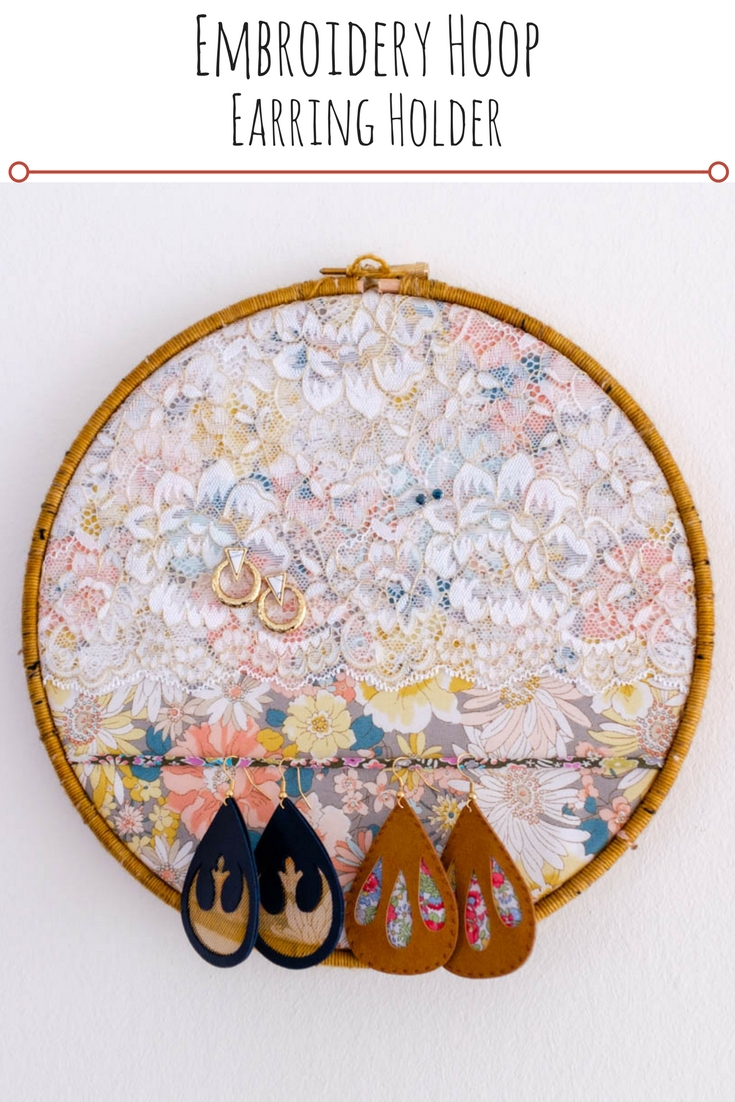 Supplies:
embroidery hoop (mine is 9″)
felt
fabric in your favourite colours (mine came from Cloth and Candy)
trim/ribbon (mine came from Bluebell Hill Crafts)
felt glue
yarn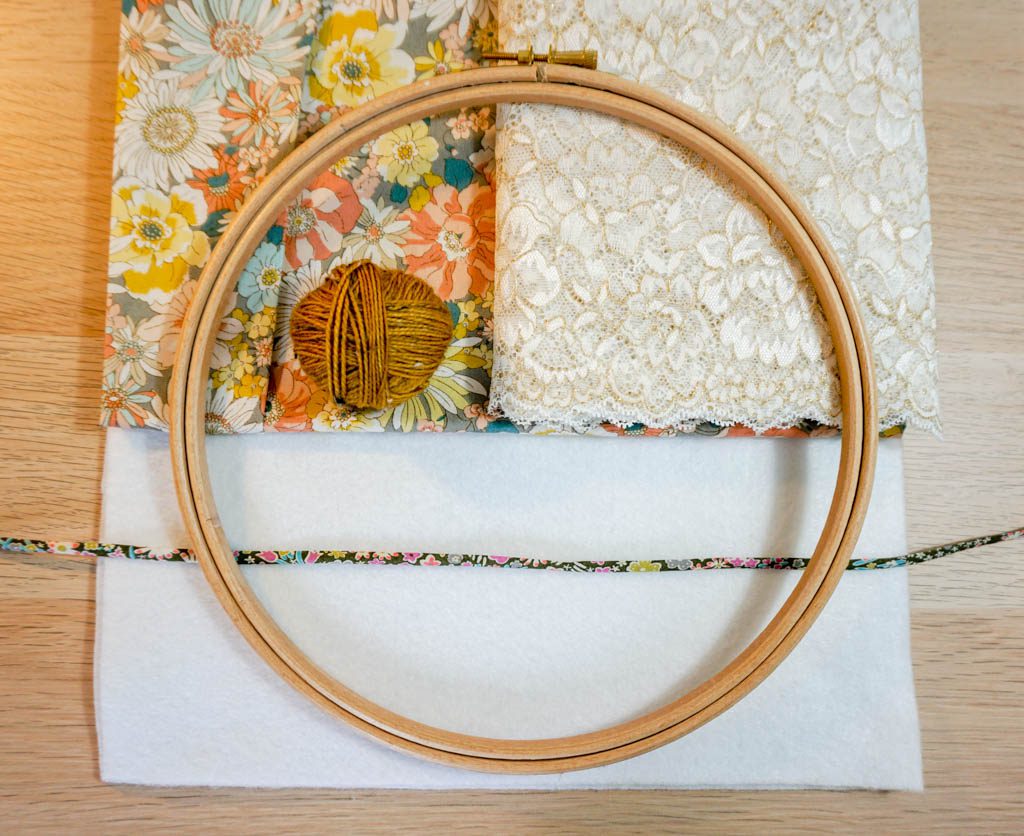 Wrap the outside piece of the hoop in your yarn.
Lay out the fabric and lace so that it fits in the smaller hoop the way you want. This is for sizing mostly.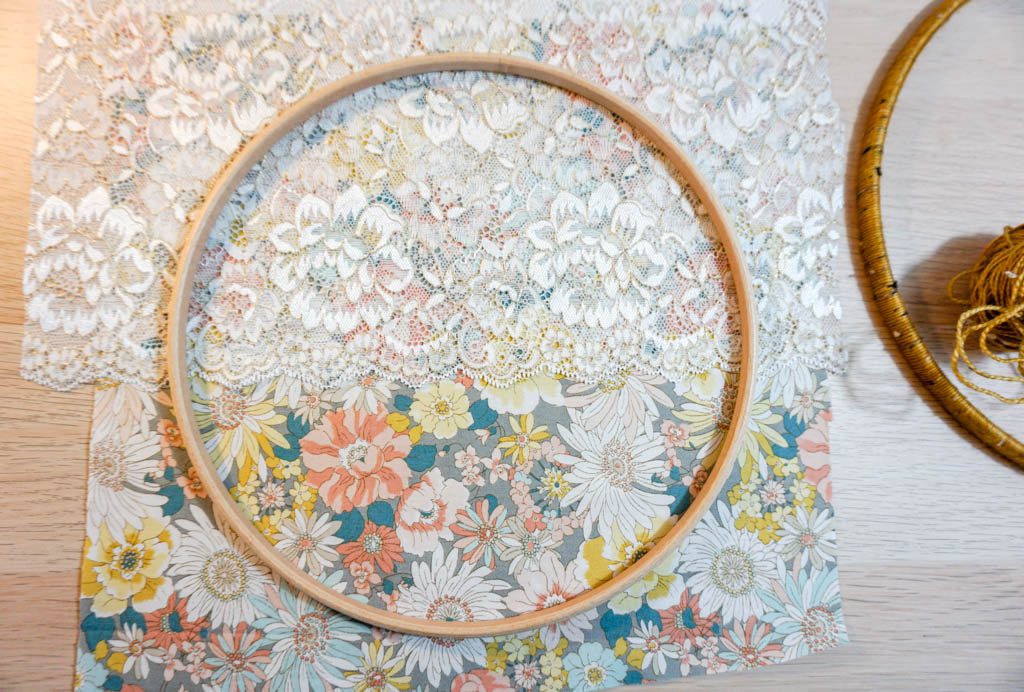 Place the fabric, lace, and ribbon on top of the smaller hoop.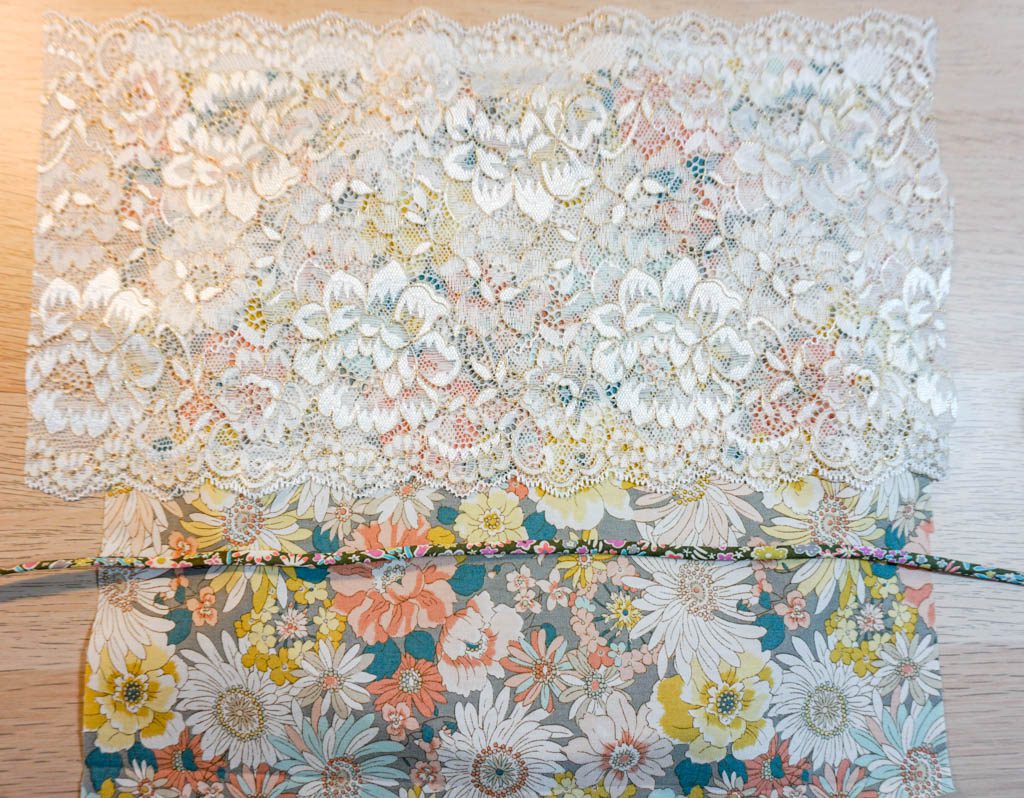 Place the outside hoop on top and tighten.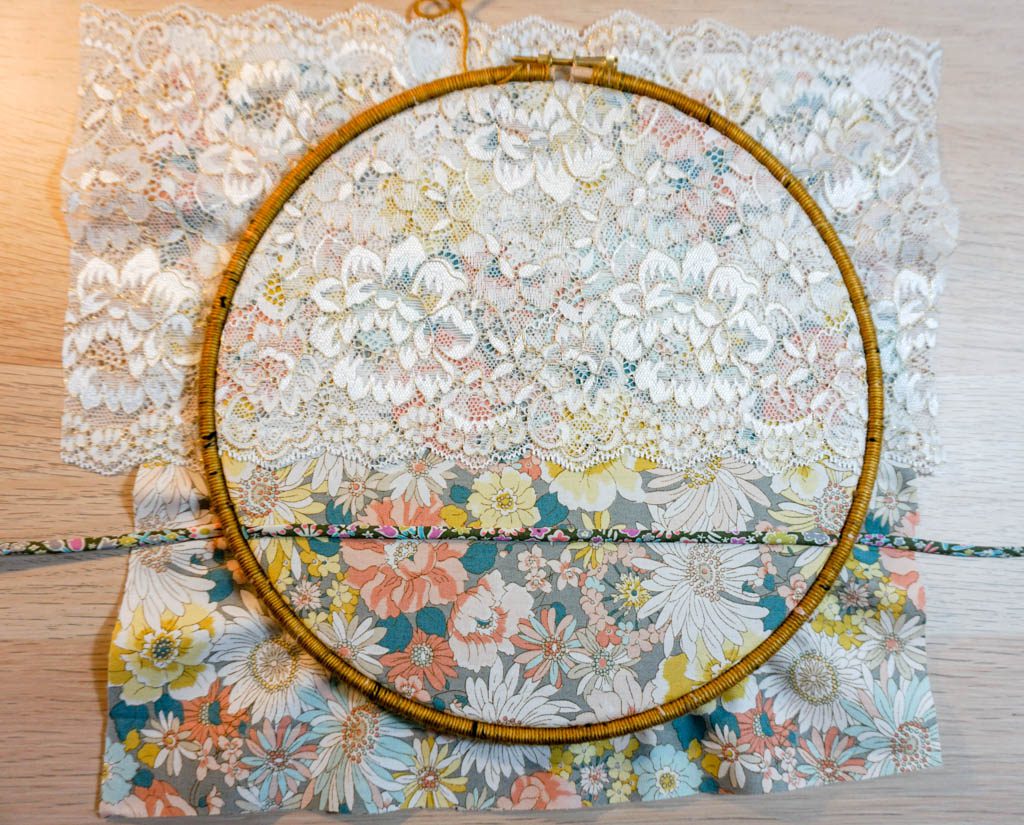 Cut out a piece of felt to fit inside the back of the hoop. Trim the fabric and lace and glue the sides.
I can easily imagine an entire wall of these hoops whether they're used for earrings or not–they're just so pretty! The lace will help disguise any holes created by earring posts and the felt thickens the hoop to hold them in place. If you have more dangles, just add more ribbon! This Embroidery Hoop Earring Holder is super versatile, a great way to use up crafty scraps, a pretty wall decoration, and your earrings will always be right in front of you.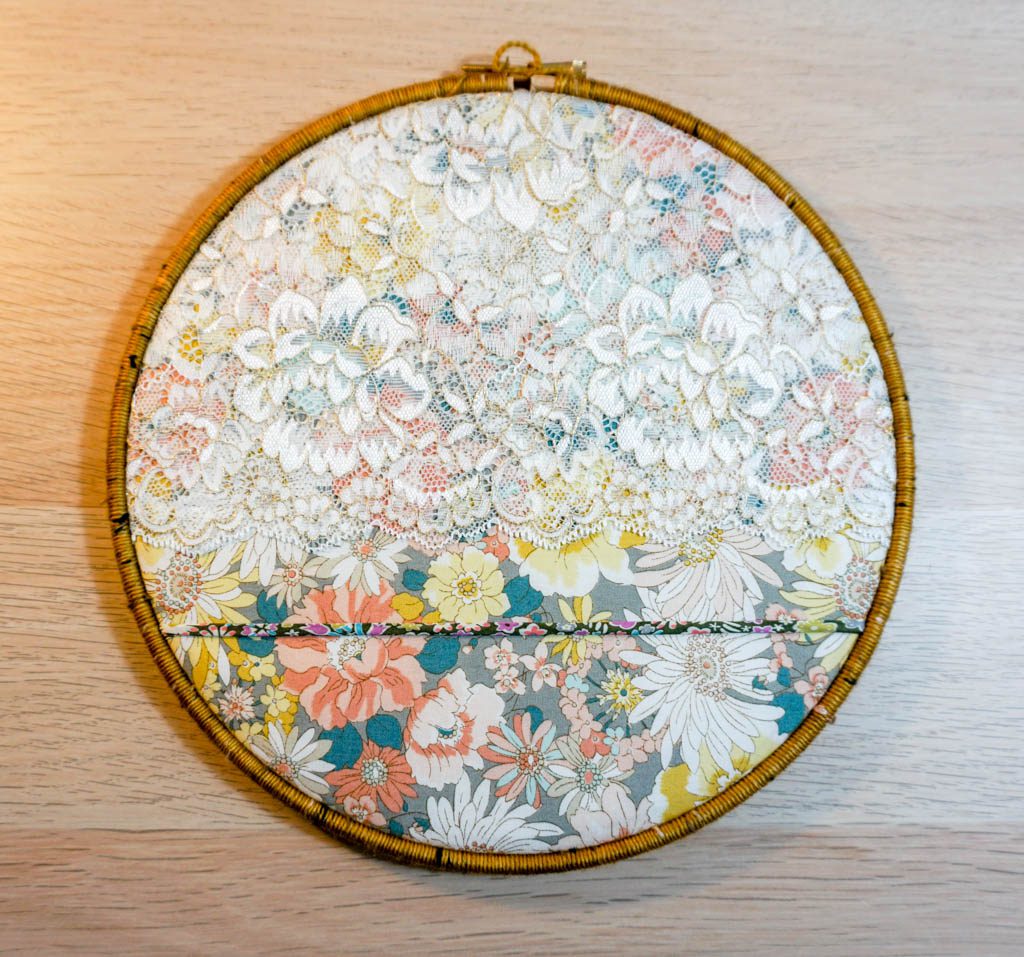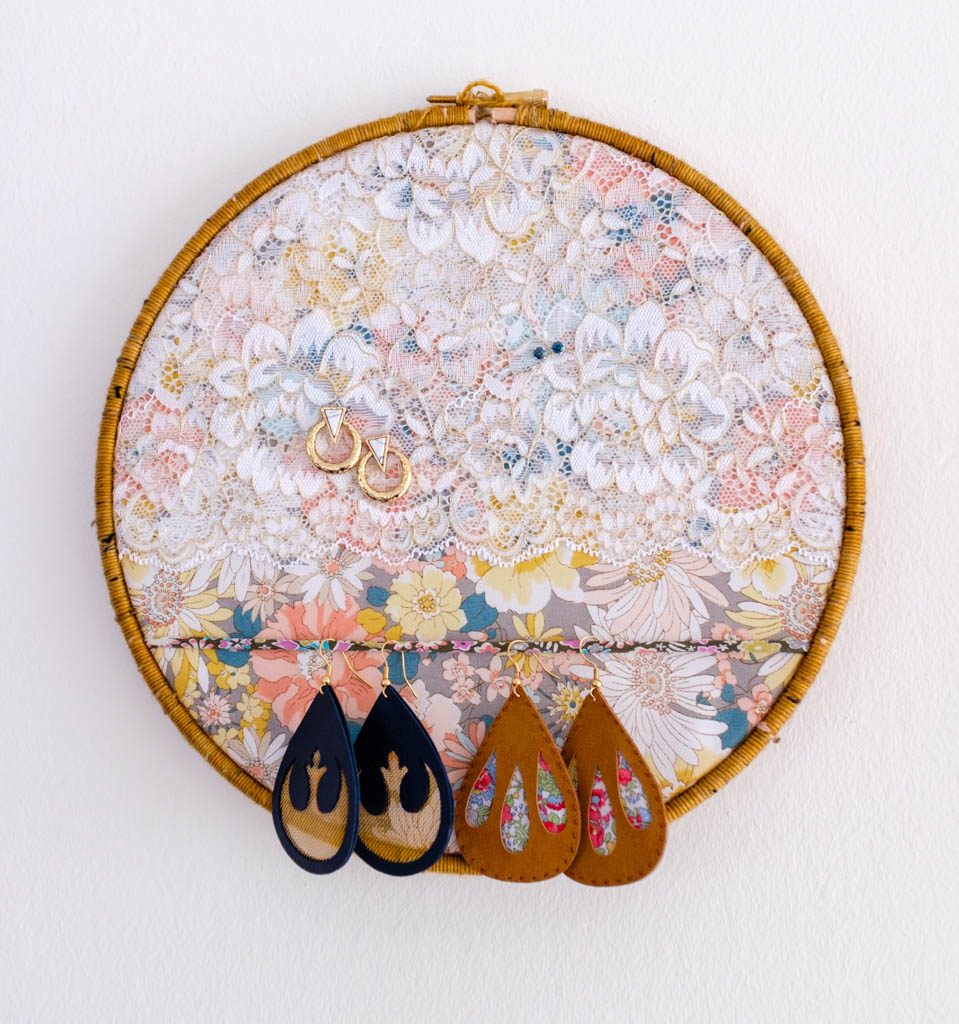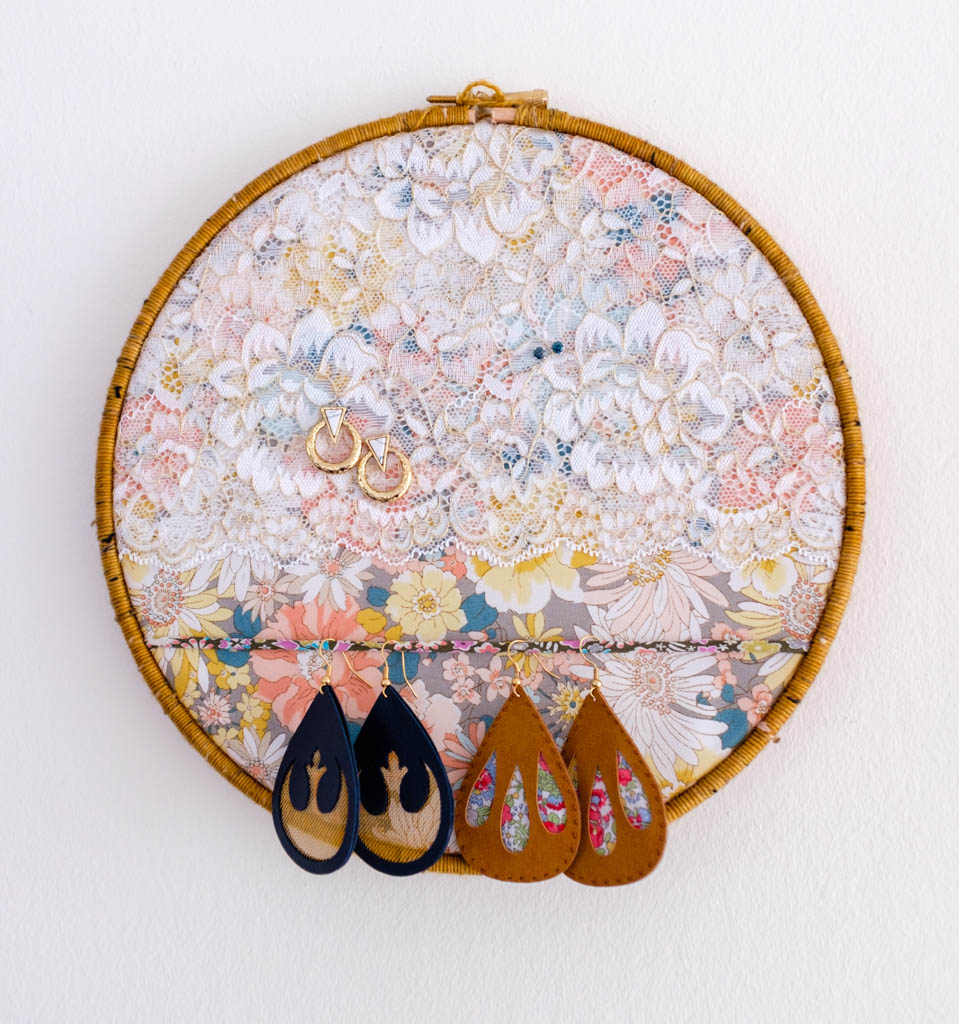 SaveSave