We've had Harry Potter on the brain more than ever before now that we live in Edinburgh. We're surrounded by Harry Potter gift shops and places that inspired the books. It's a lot of fun to walk through town and see the inspirations behind Hogwarts and Diagon Alley. Every time there's a dress up day at school, we're overrun by kids in wizard cloaks. I had a lot of fun creating this Harry Potter Dementor Cross Stitch Pattern, even if it did take me a Hogwarts year to stitch it up.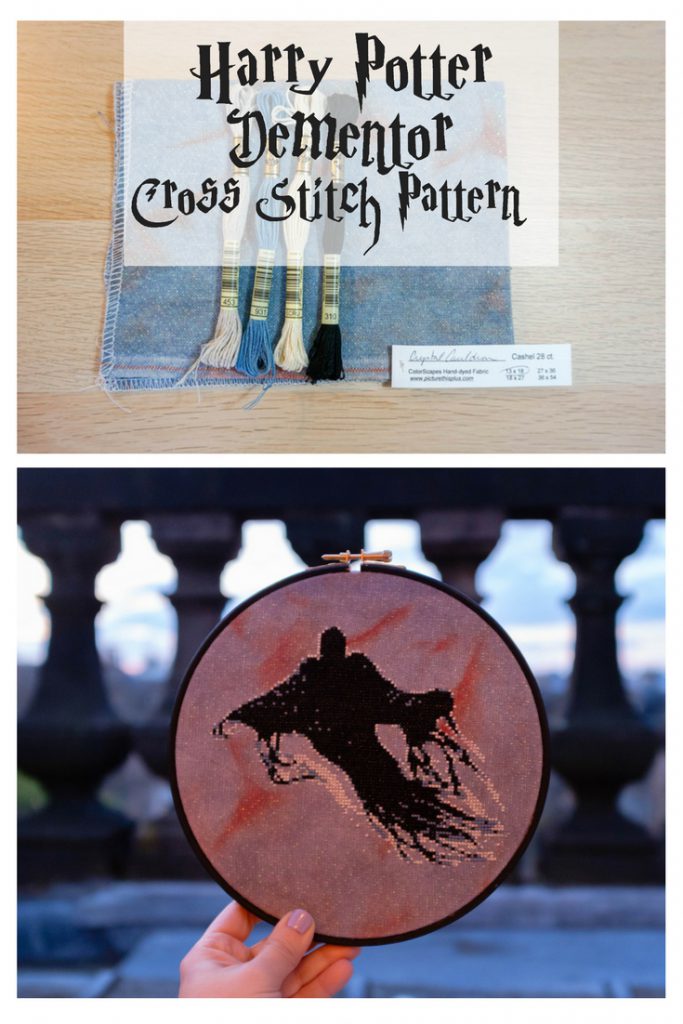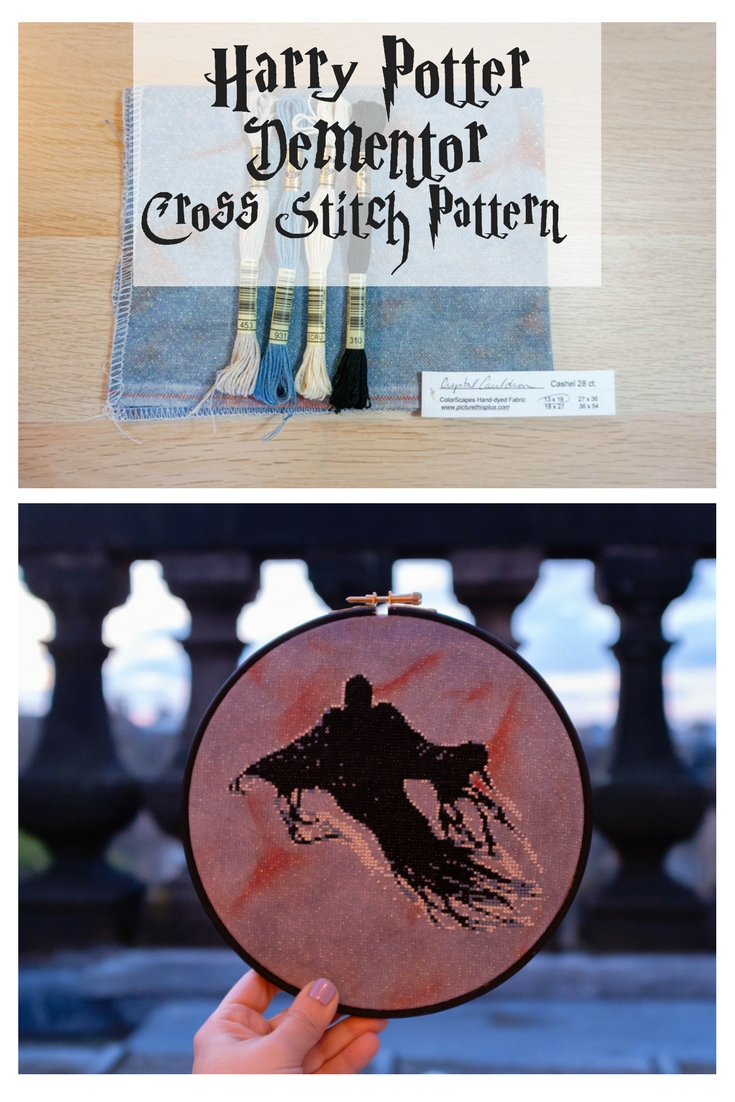 **This pattern is free and for personal use only. Don't try selling it or claiming it as your own or I'll send the dementors after you.**
Supplies:
DMC floss in 453, 931, 310, Ecru
I used Cashel 28 ct in Crystal Cauldron from Picture this Plus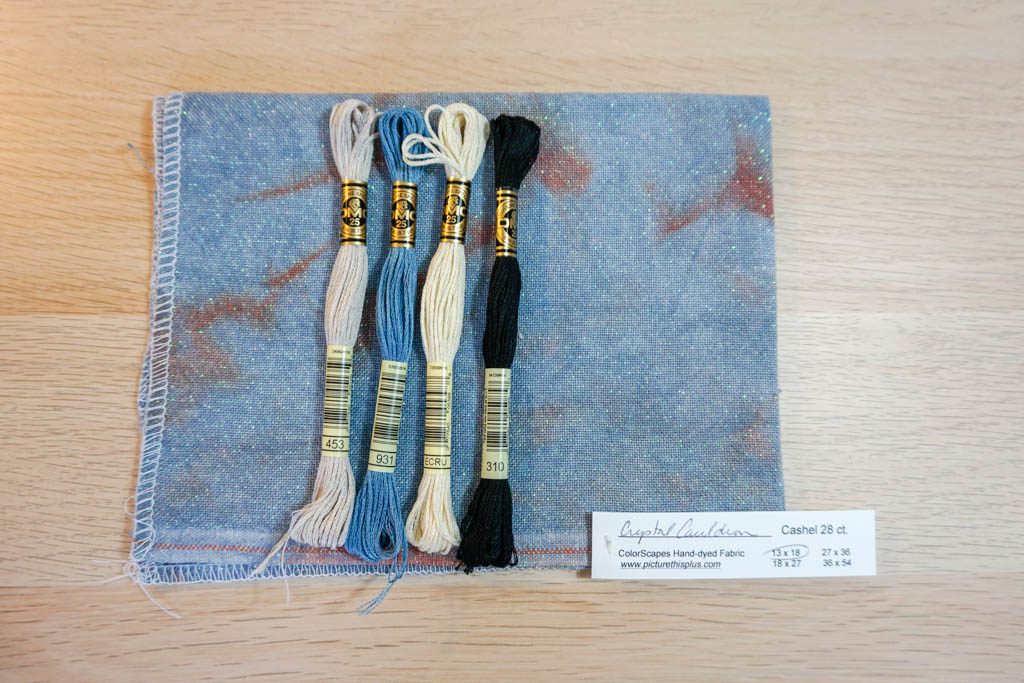 I'm going to call this an intermediate level cross stitch only because there's a lot of careful counting involved. It's not nearly as quick to stitch as a lot of my other patterns, but it's certainly impressive once you're finished! Please let me know if you stitch up my Harry Potter Dementor Cross Stitch Pattern–I'd love to see it!!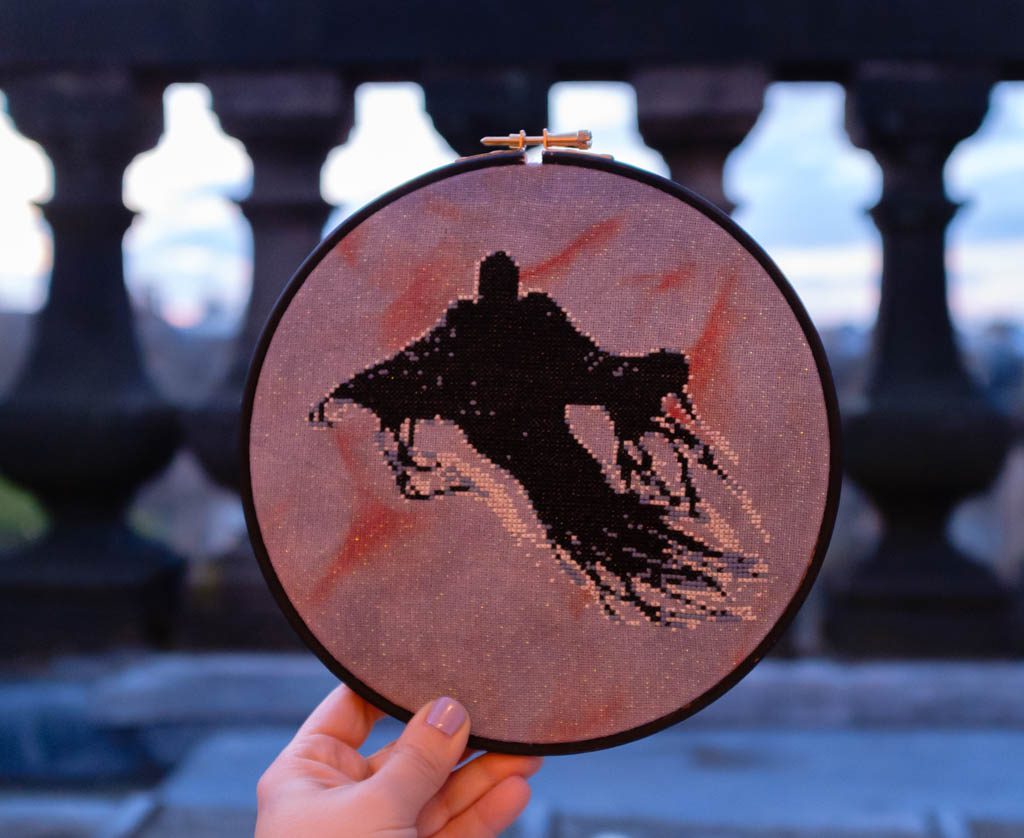 SaveSave
SaveSave