My love for Harry Potter is never ending. I watch the movies regularly while I'm working. I listen to them on audiobook at night. I obsess. If we had had a boy…well, I think I've told this story before. I'm still waiting for the girls to fully latch onto the series, but we're getting closer. In the meantime, I keep myself busy by making plenty of Harry Potter crafts so of course I joined in with Rae Gun Ramblings once again for her Happy Harry Potter series! This year, I made a Harry Potter Sorting Hat Weaving!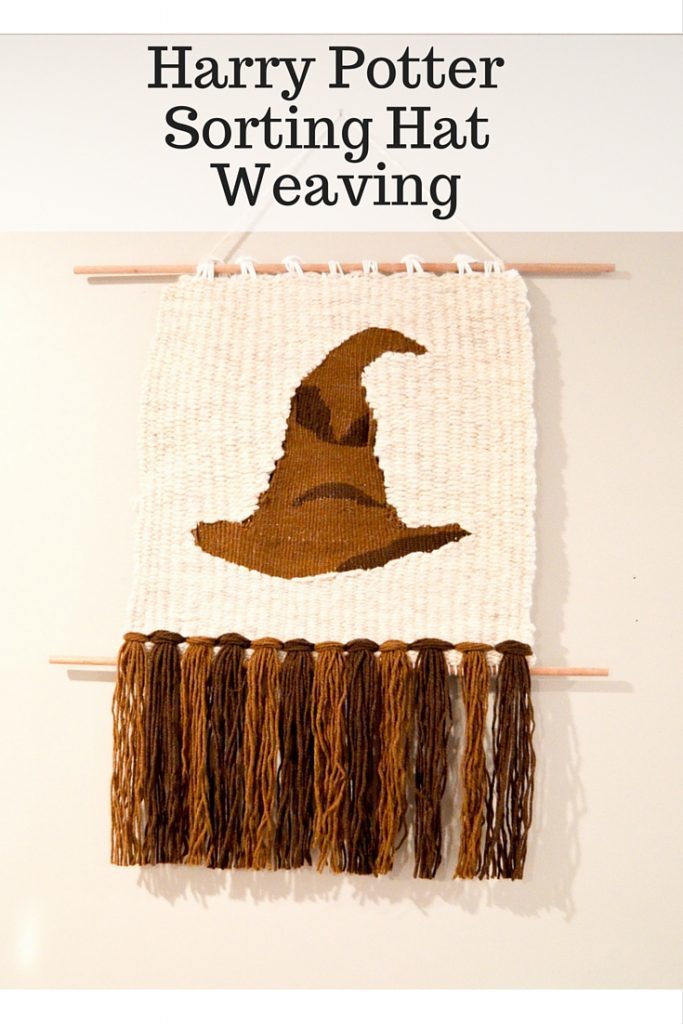 I do apologize because I've been asked this a lot, but I don't have a pattern for this weaving. I winged it completely. Hopefully the photos and descriptions will help with making your own and if I figure out how to make a pattern for this, I'll update the post.
I have really been enjoying weaving lately and I think that it fits perfectly in the wizarding world. I can imagine this hanging at The Burrow. I used a large loom and two different shades of brown yarn.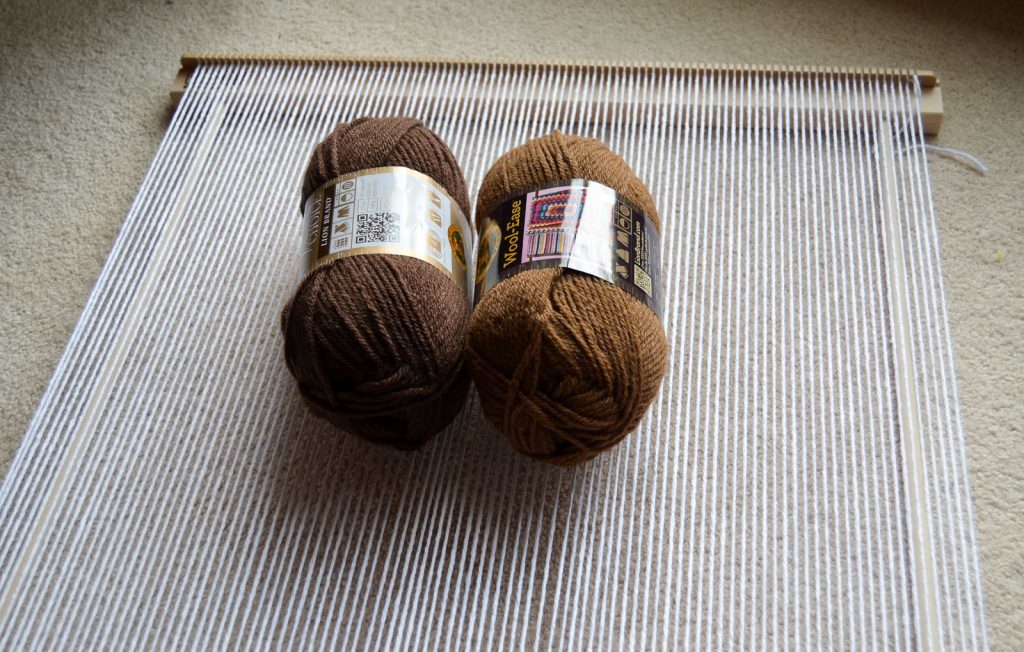 I started with the lighter shade of brown and tried to make the basic base of the hat.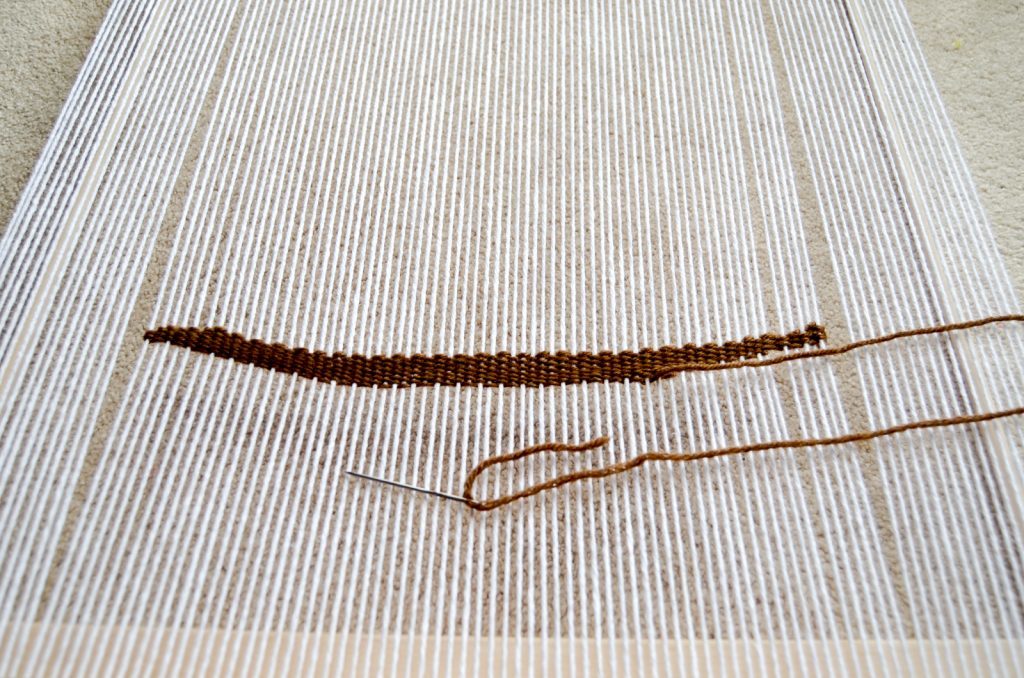 After each row was finished, I used my comb to shape it.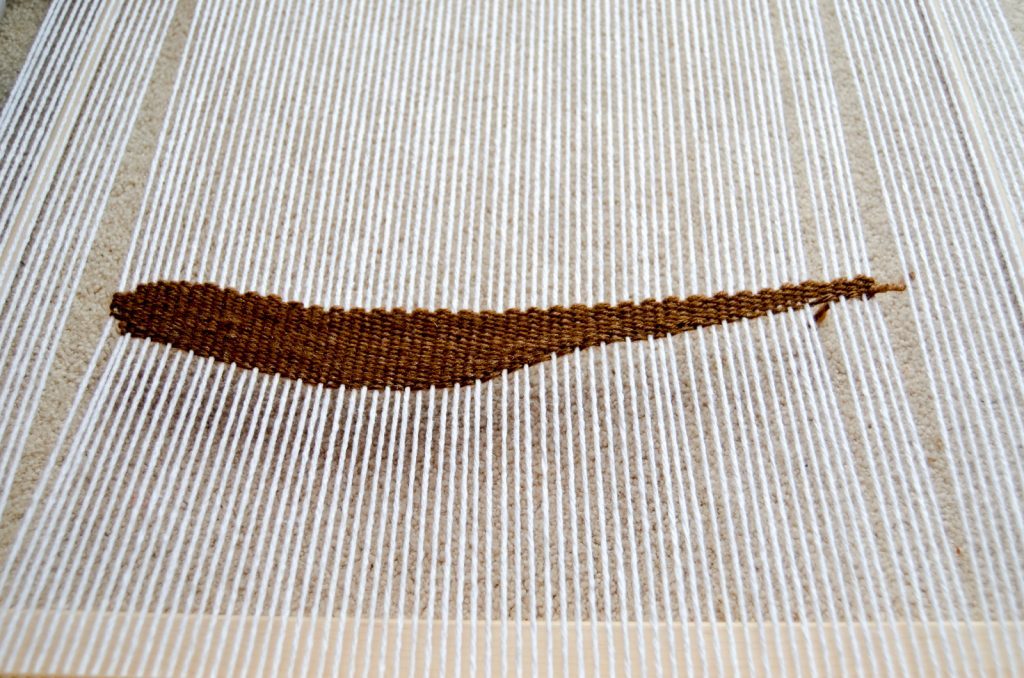 The darker brown was for shading. This obviously isn't a pattern (yet!), but hopefully the pictures along the way will help.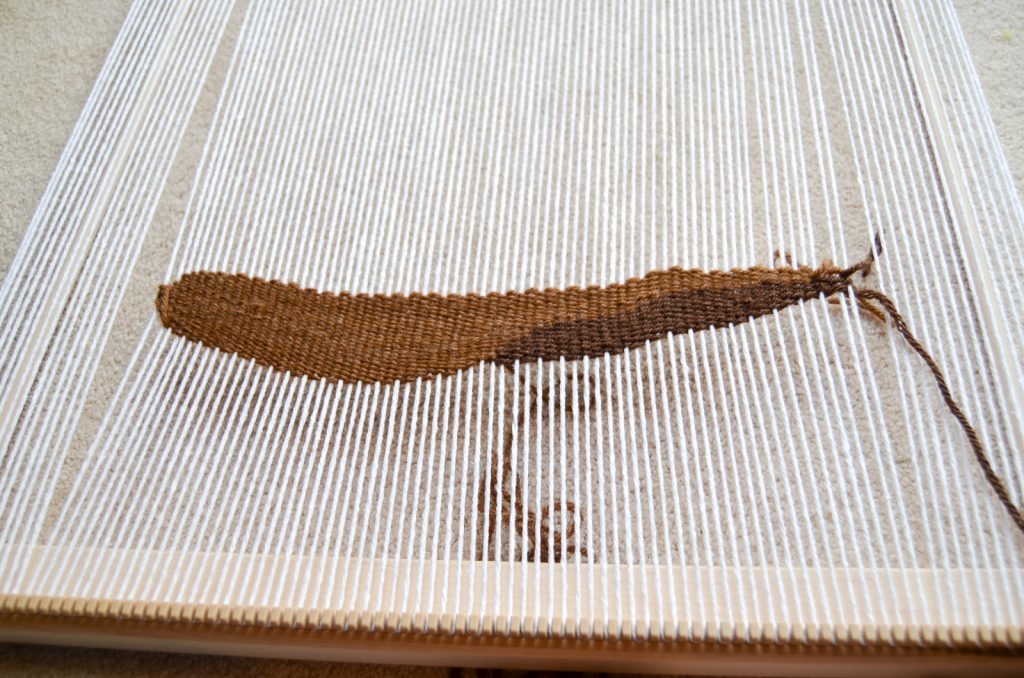 At this point, the brim was finished and I started to work my way up the hat.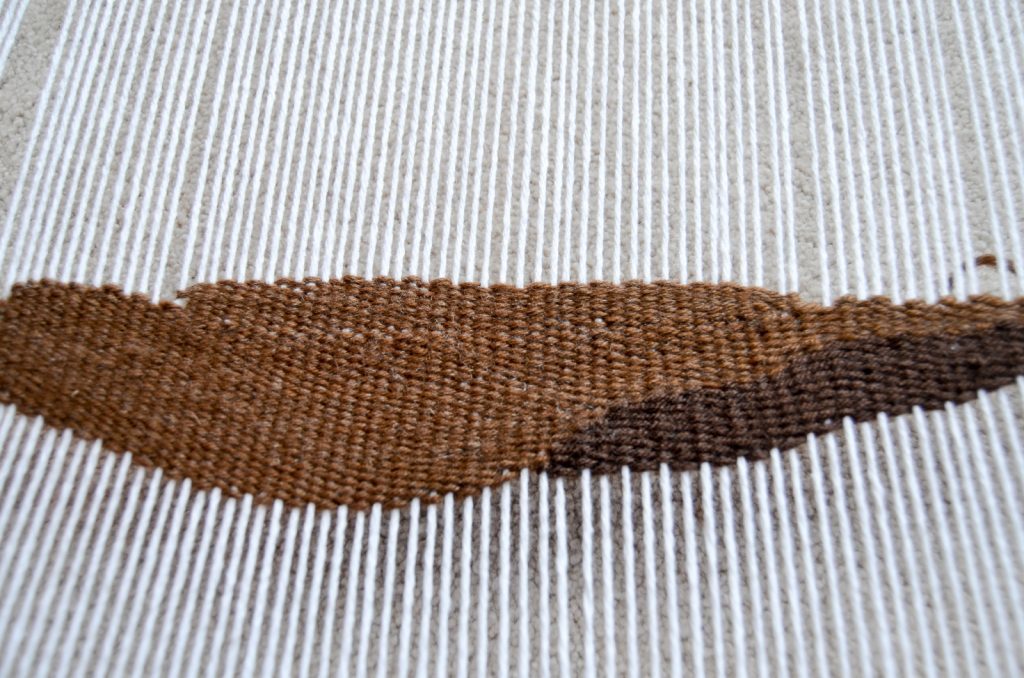 The darker brown was used for the mouth and eyes. "Bee in your bonnet, Potter?"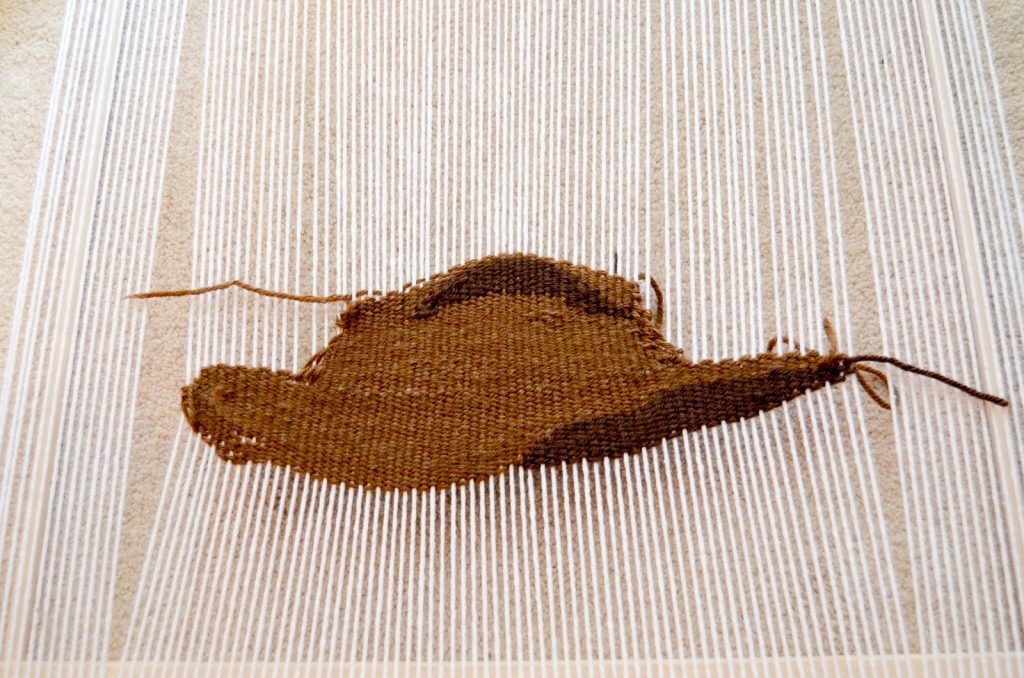 I think it was at this point that I knew I had seriously underestimated how long it was going to take me to finish this!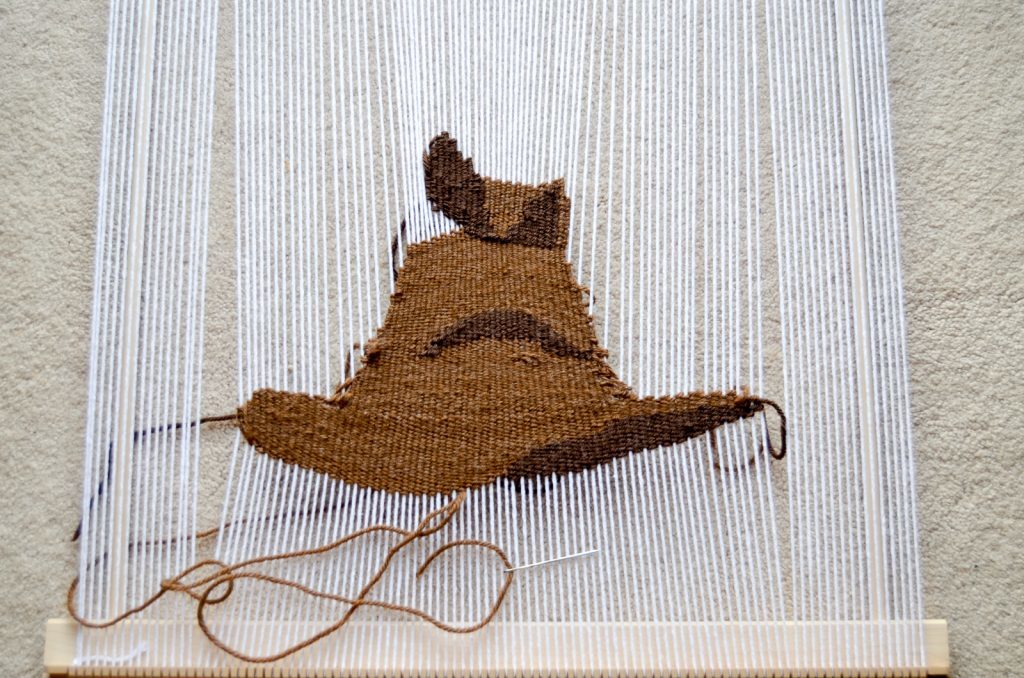 I kept weaving and shaping the hat. It's old and worn in the book, so I wasn't overly concerned with perfect edges.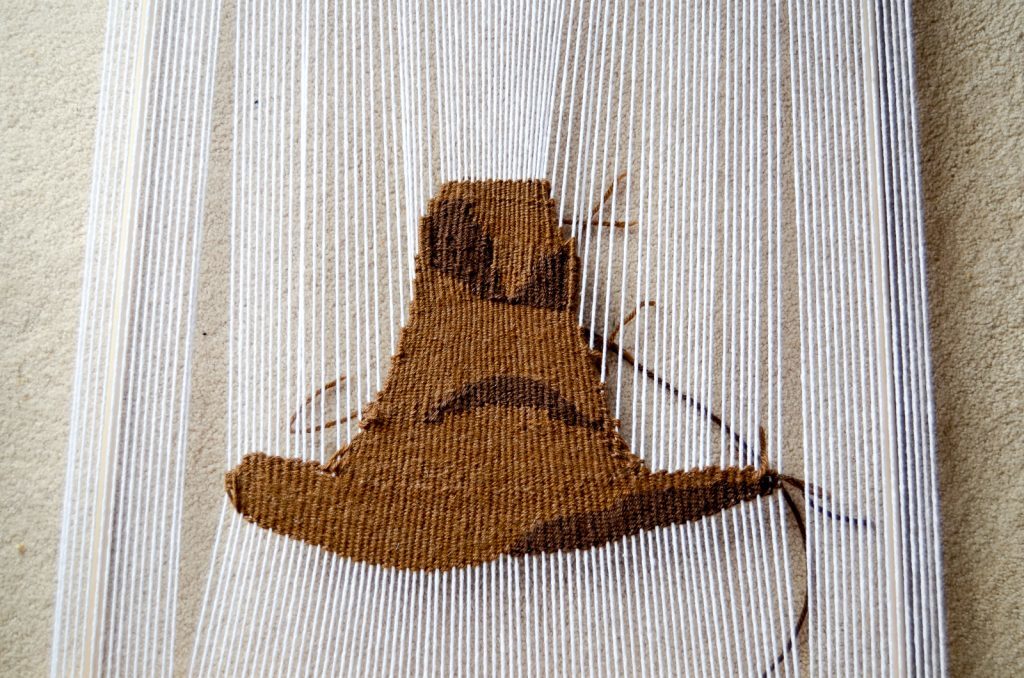 Finally the hat portion was finished!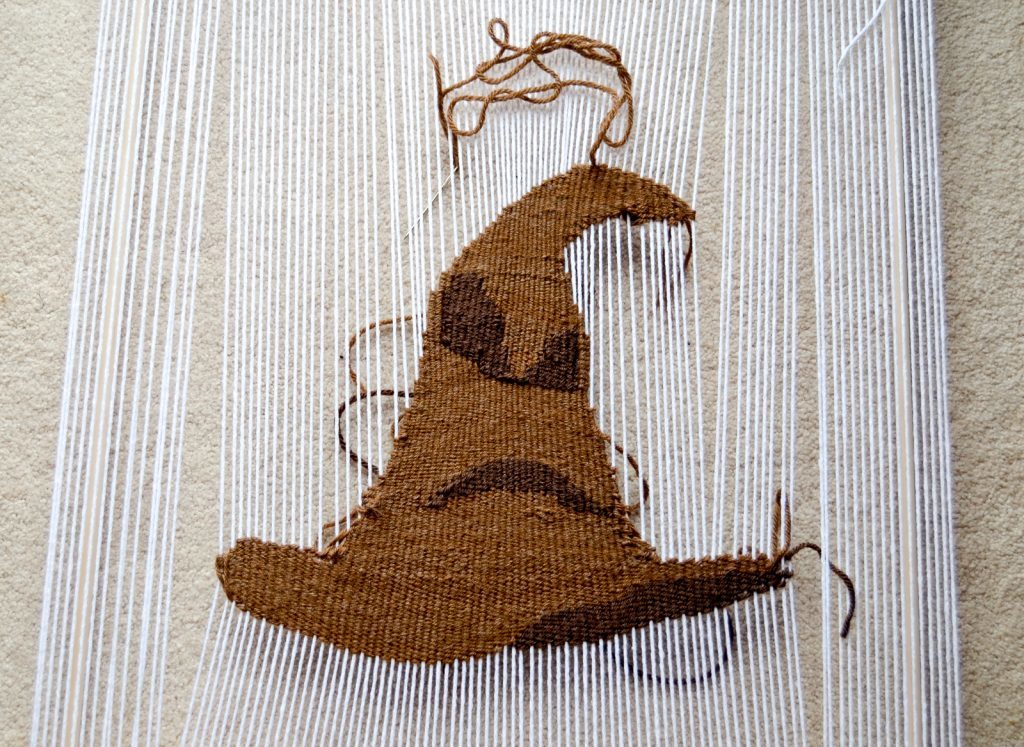 I tied tassels onto the bottom in the two brown colors and started weaving the background in a chunkier cream with brown flecks.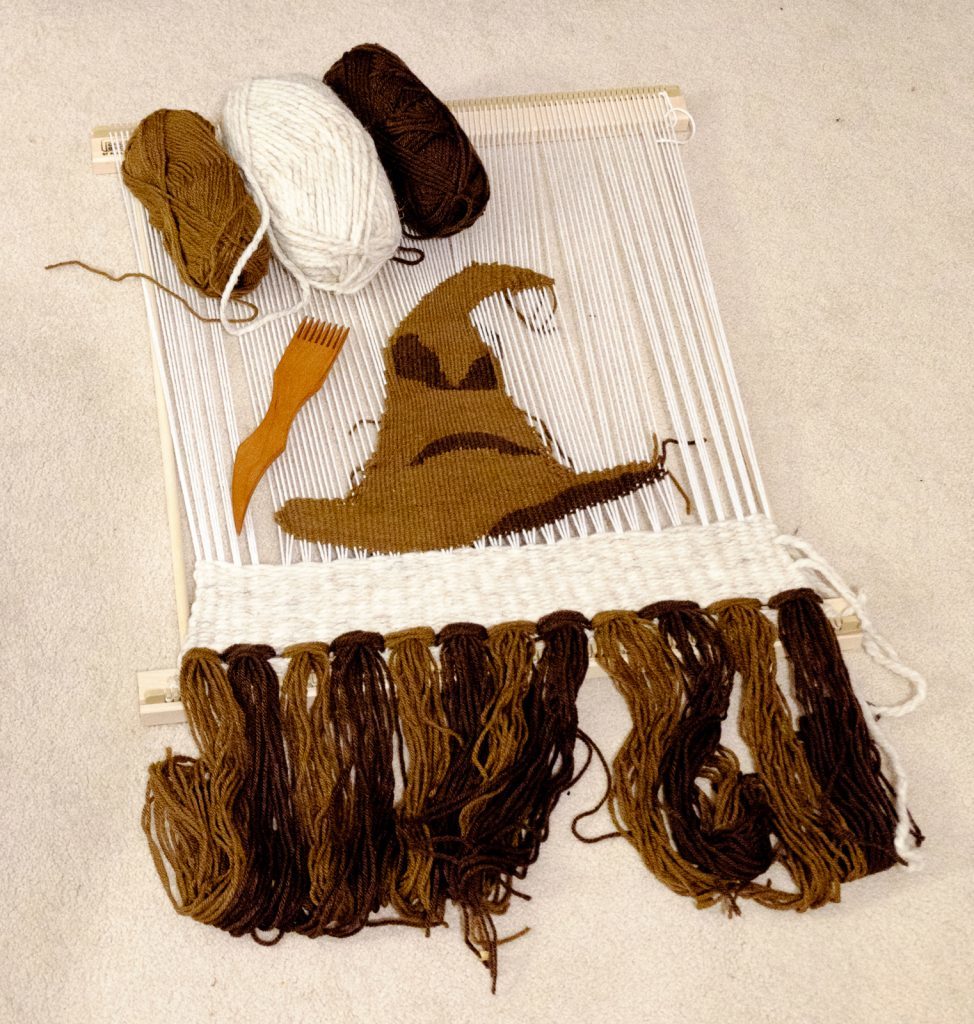 I was able to go in and finish shaping the hat and filling in gaps as I went. When I reached the top, I wove all of my ends into the back of the weaving, slid dowels through both ends, and removed it from the loom.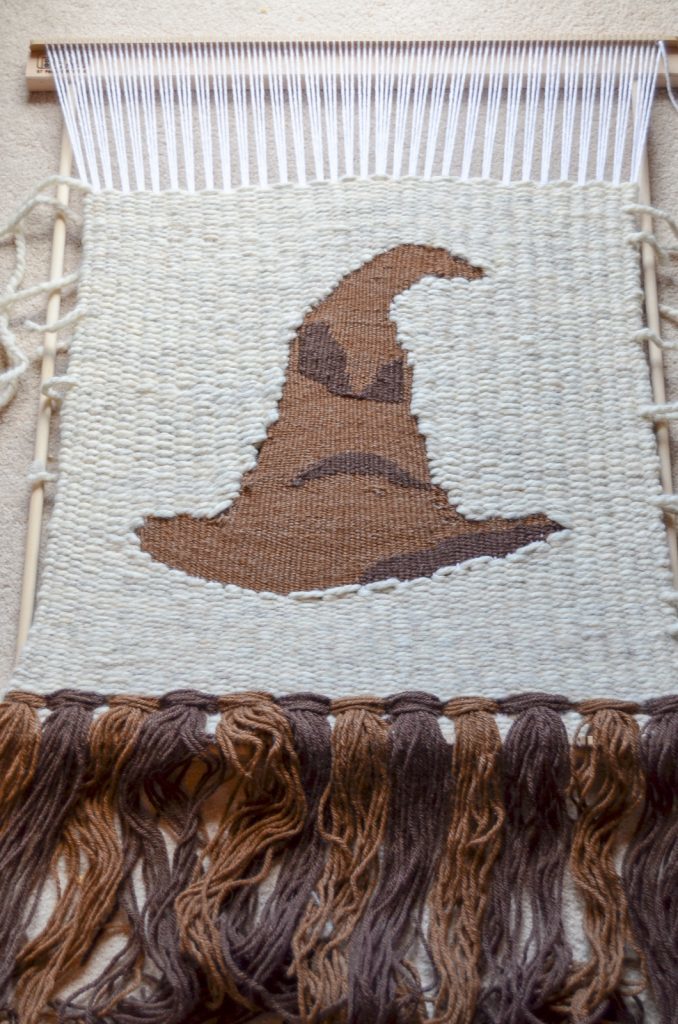 I am so crazy tickled with how my Harry Potter Sorting Hat Weaving turned out. It's not perfect, but I think it totally works. And now I have a really fun homemade addition to my Harry Potter collection that's all over the house! If only he would sing to me!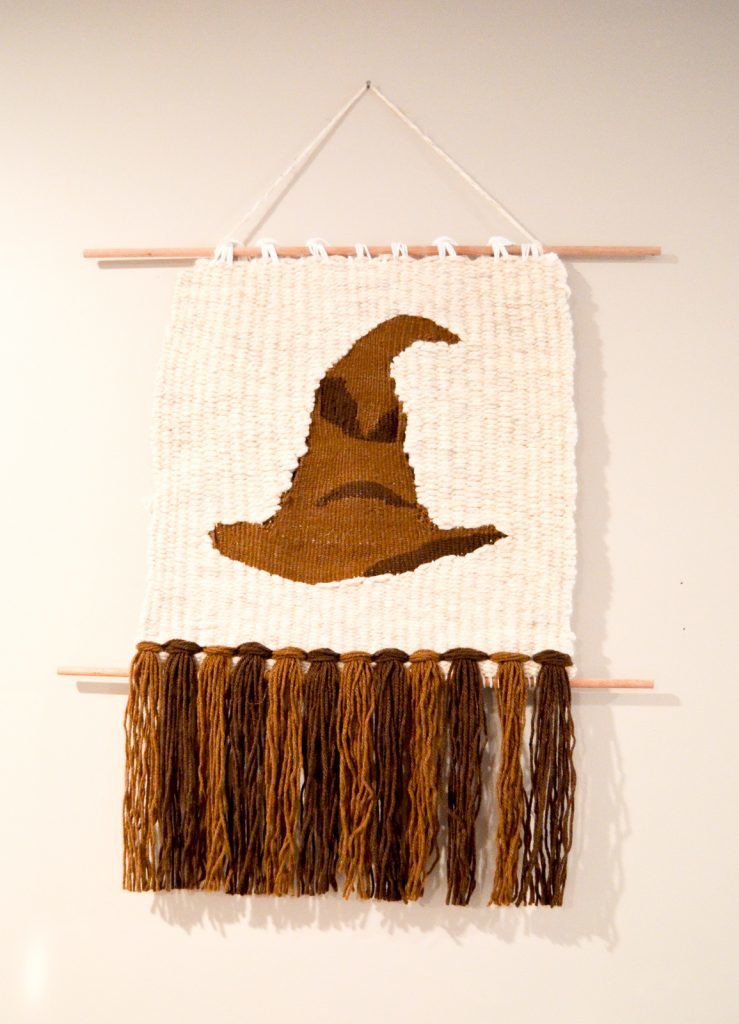 For more Harry Potter fun, check out these must-visit places for Harry Potter fans. Or make these cute sorting hat house colors hair clips!