It seems as though almost everyone goes through their own Harry Potter phase, whether that consists solely of watching the yearly fall television marathons or fully immersing yourself in all things Potter. I was teaching at an elementary school when the books were still coming out and Harry Potter hype was building–I got to watch first-hand while kids, who previously had no love for reading, couldn't get enough of the books. There is a generation of readers out there who read because of Harry. For those who wish to take things a step further and actually visit Harry Potter sites, the options are plentiful; let's explore some must-visit places for Harry Potter fans!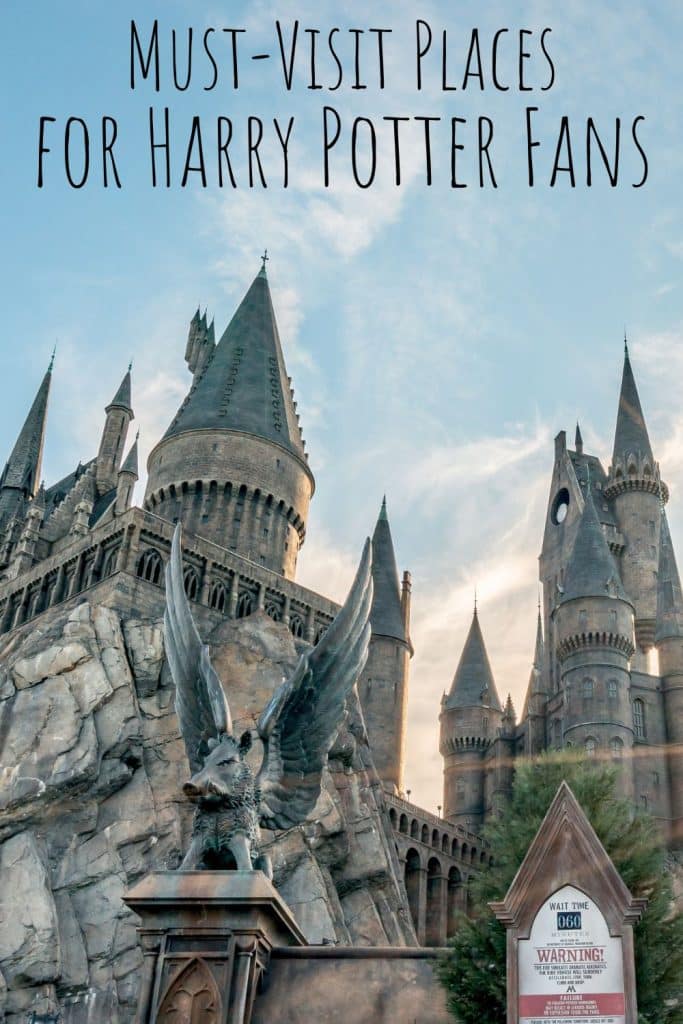 Top Harry Potter Sites to Visit in Europe
Must-Visit Places for Harry Potter Fans Throughout England
What better place than Platform 9 3/4 to begin your journey into the world of Harry Potter? Not only is King's Cross Station a great spot for a photo opportunity, but it's also home to The Harry Potter shop, where you'll feel as though you stepped into Ollivander's Wand Emporium. Make a day of your quick photo opp by exploring the King's Cross area, including The British Library and the London Canal Museum.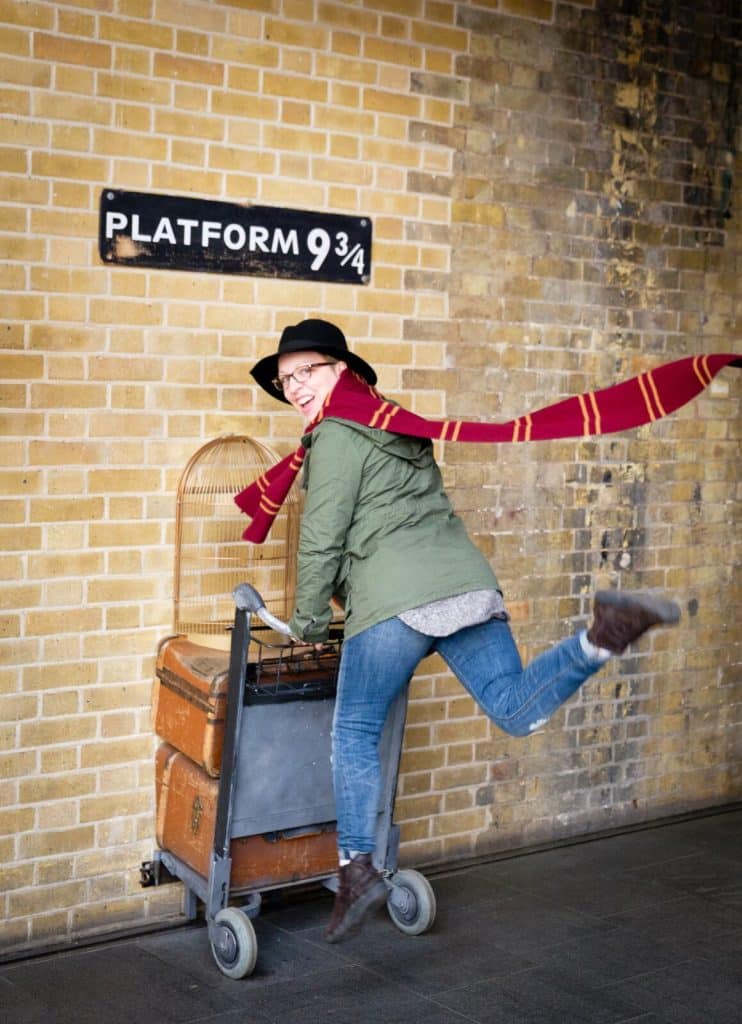 MillenNium Bridge, London
For those brave enough to face a potential Death Eaters attack, a walk across the Millenium Bridge in London is one of the few must-visit places for Harry Potter fans, that is completely free. The bridge – measures 1,066 feet (325 meters) across the River Thames. The bridge is centrally located and can be reached via public transportation. If you opt to drive, a nearby parking lot or, 'car park' in British terminology, is a five-minute walk from the bridge. Visitors can maximize their time in London by also visiting nearby Shakespeare's Globe Theater or St. Paul's Cathedral.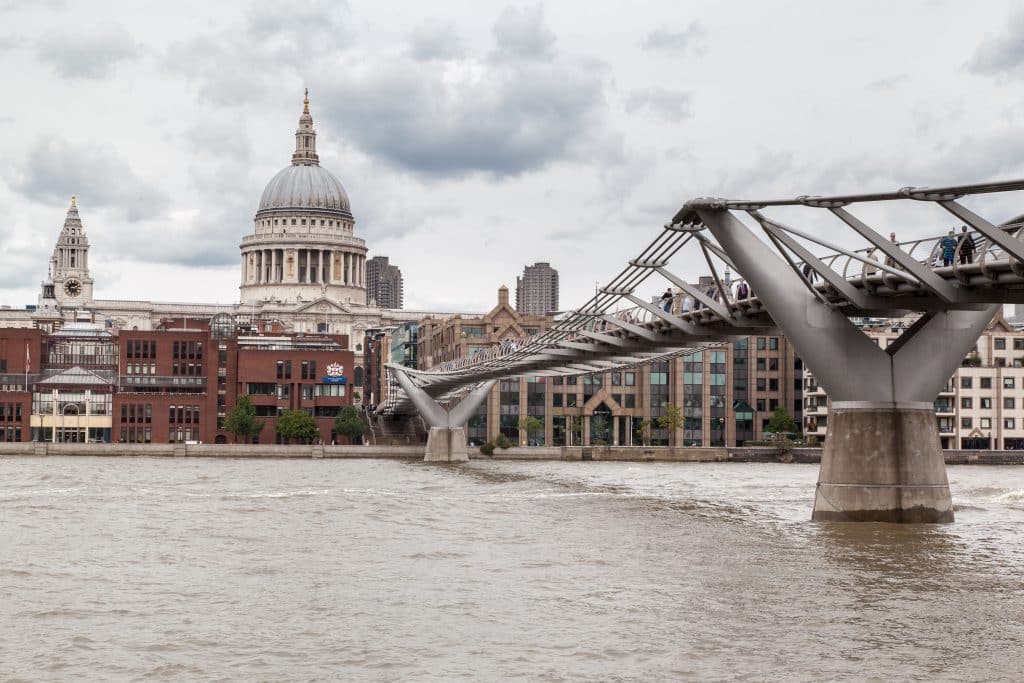 Prepare to spend several hours exploring this hands-on and immersive Harry Potter experience. While not in London proper, the studio can be reached via shuttle from Watford Station or by car; it's a 30-minute drive from the center of the city. There are plenty of green-screen opportunities that put you right in the middle of a Quidditch match or on the Knight Bus. Be sure to grab an activity passport – especially fun for younger visitors – to collect stamps throughout the experience.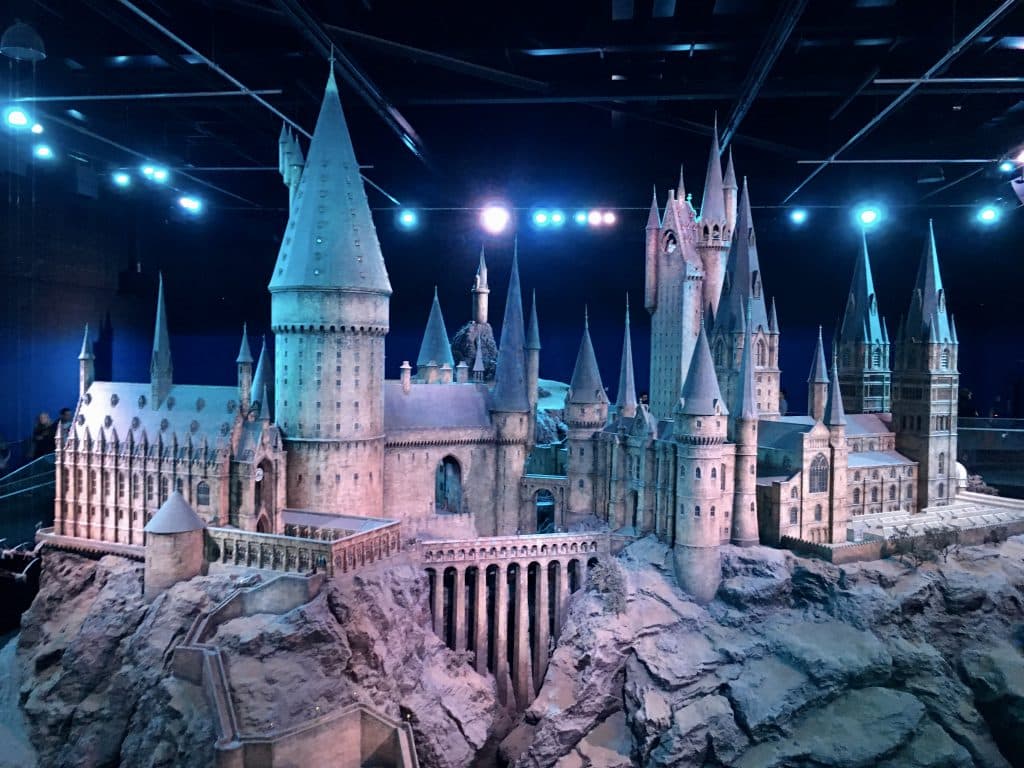 Alnwick Castle is a popular filming location; Harry Potter and The Chamber of Secrets and The Sorcerer's Stone, Downton Abbey, Robin Hood: Prince of Thieves and others have been filmed here. The castle dates back to 1309 and has been in the Percy family for over 700 years. A visit to the castle will not only put you in a Harry Potter state of mind – the property offers "broomstick training – but you'll also get to experience centuries-old history and hands-on activities like archery training and a dragon quest.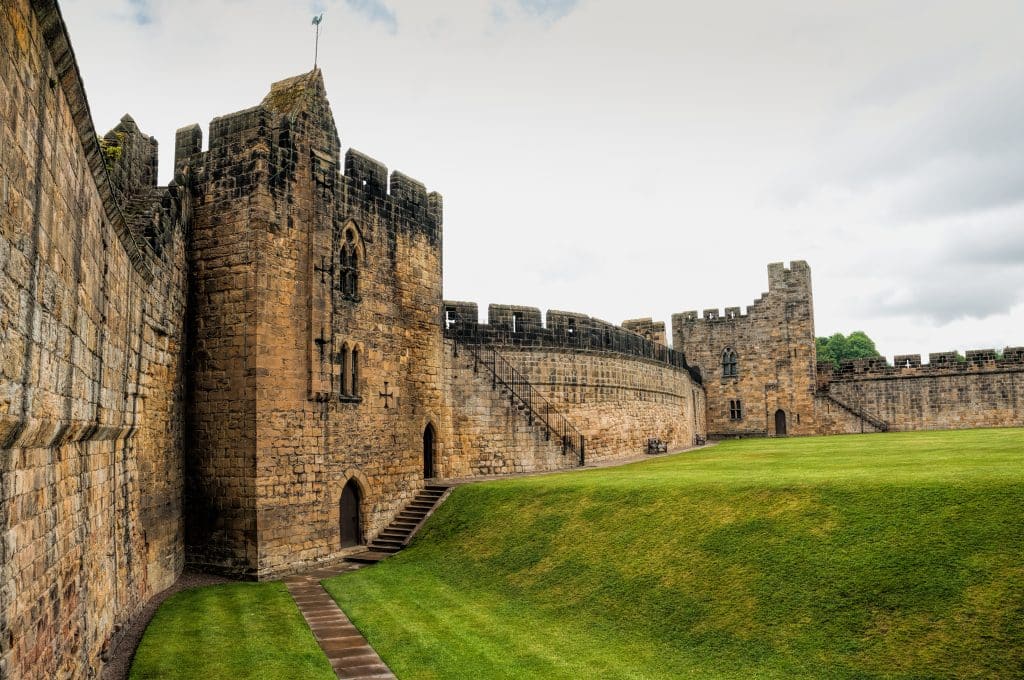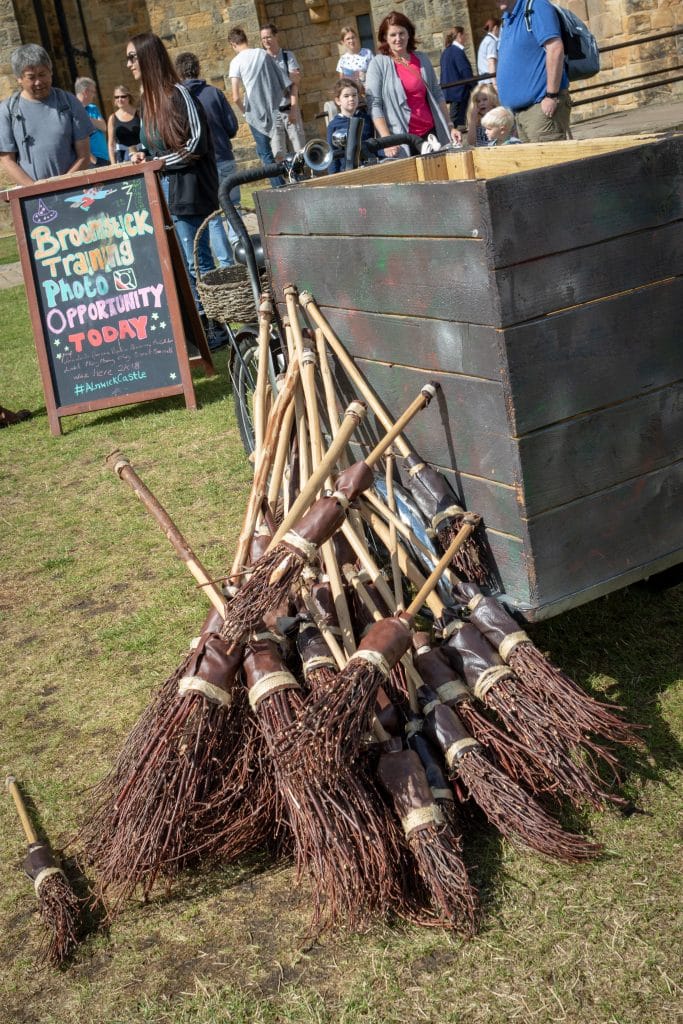 If you're up for the adventure, consider a journey to Hogsmeade Station; technically Goathland Station in North Yorkshire. In the quaint village of Goathland, visitors can stop into a tea room, or visit the Mallyan Spout Waterfall. Located in North York Moors National Park, the 70-foot waterfall can be reached from a 3-mile pathway in Beck Hole.  The pathway runs from the village directly to the waterfall.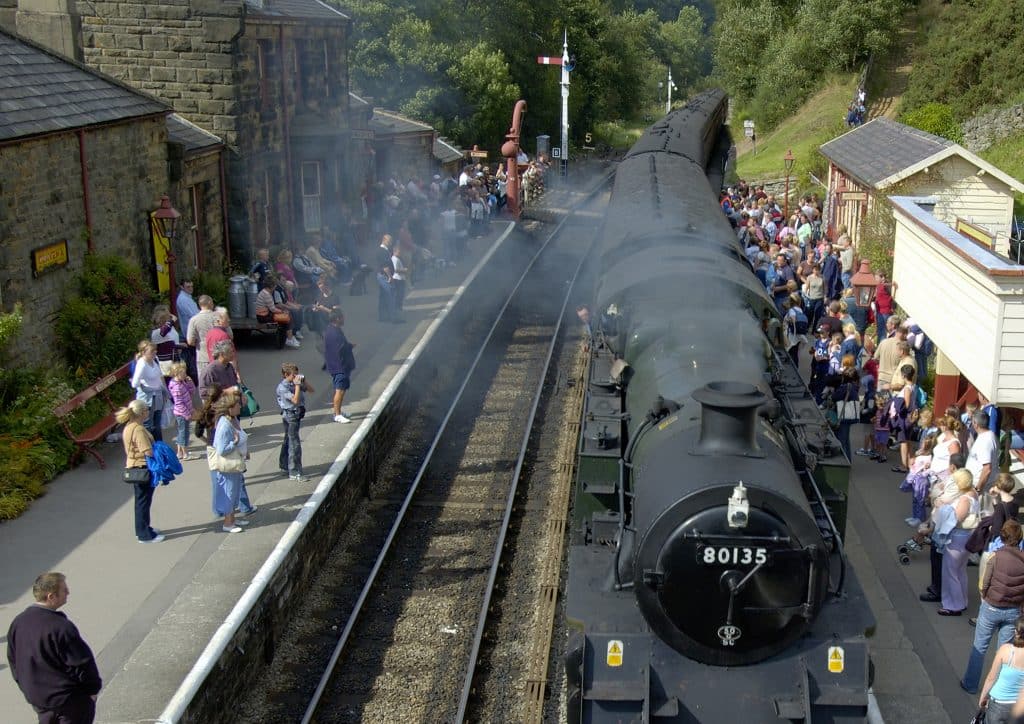 While not a filming location, a medieval street called The Shambles in York is purported to be the partial inspiration for Diagon Alley. Here visitors will find a number of Harry Potter-themed shops, including The Potions Cauldron. The Shambles is also the meeting point for several HP walking tours that explore actual movie filming locations in the area.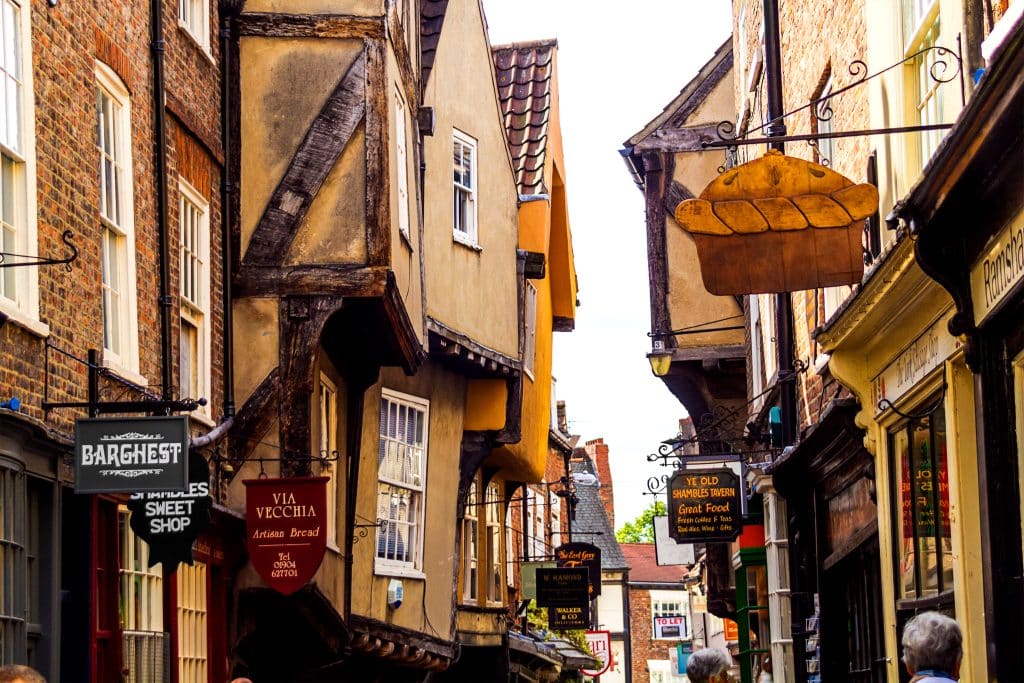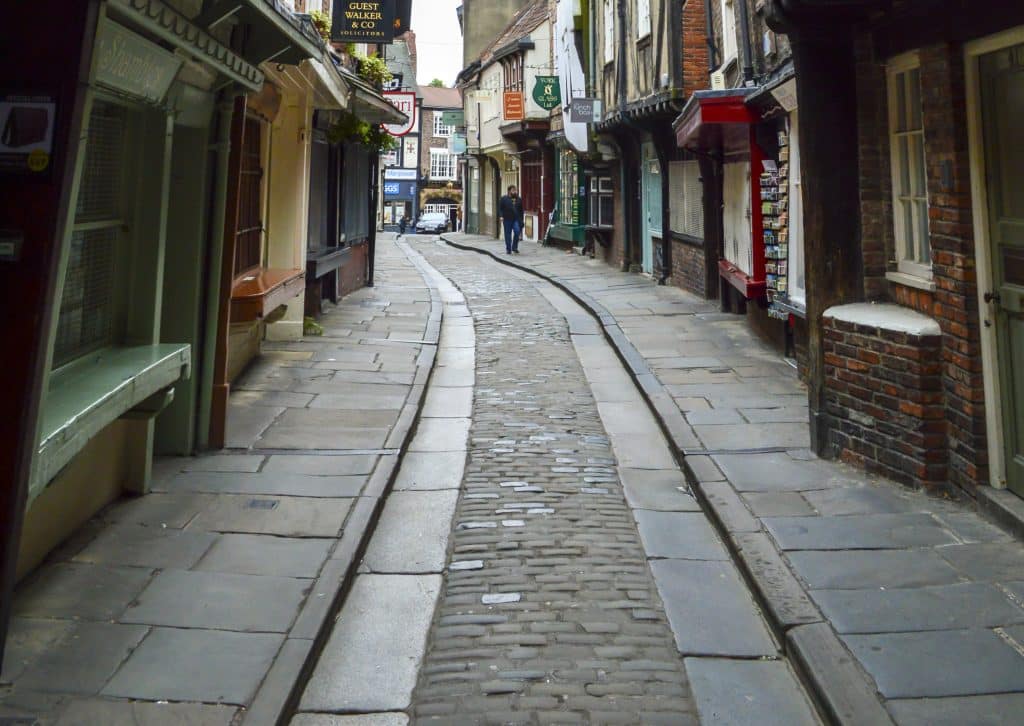 Scotland-based Harry Potter Must-Visit Places
Whether you're already planning a trip to Edinburgh or simply a super-fan traveler looking to visit all of the Harry Potter spots, Scotland has its fair share of offerings.
Glenfinnan Viaduct, Loch Schiel
If you remember when Ron and Harry are being chased across a bridge in Harry Potter and the Chamber of Secrets, then the Glenfinnan Viaduct will look familiar. The bridge itself is over 1,000 feet long (415 meters). Visitors can visit and get some amazing photos by hiking the nearby area. They can also get the full experience by traveling on the Jacobite Steam Train, otherwise known as The Hogwarts Express. Glenfinnan can be reached via bus, train, or car and there are tours available from Edinburgh.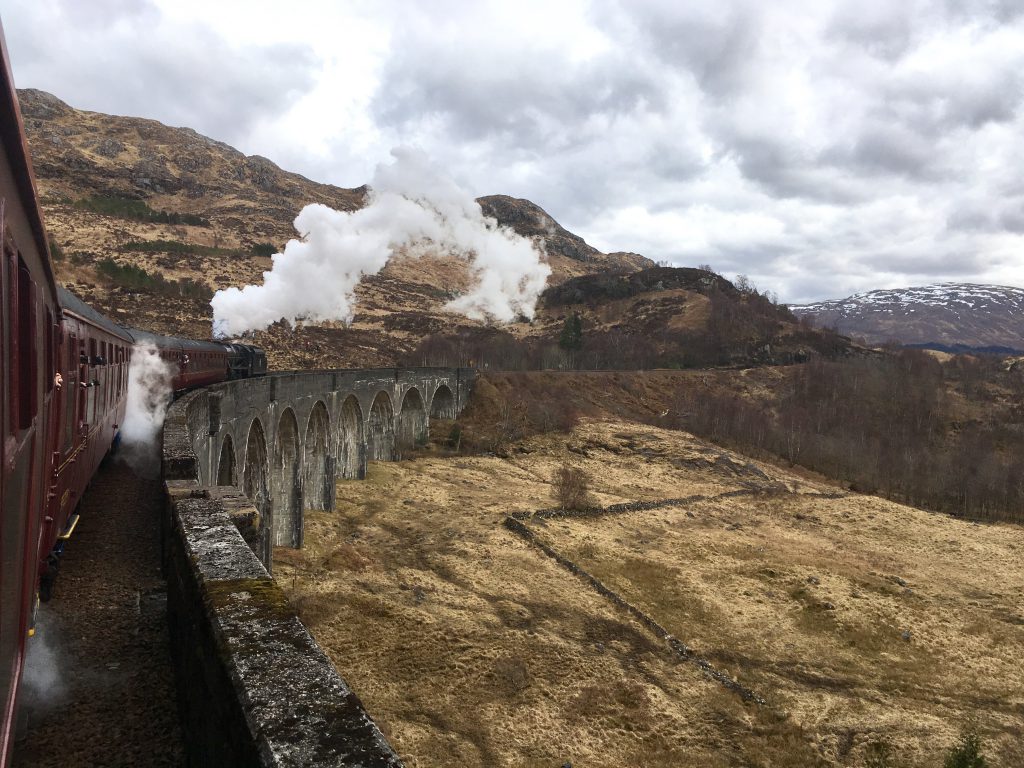 Elephant House, Edinburgh
This is the spot where J.K. Rowling did most of her writing, so it definitely needs to be on the list. Plus it's one of the many free things to do in Edinburgh, so that's a win-win! Overlooking Edinburgh Castle, The Elephant House is considered "the birthplace of Harry Potter." A quick walk through the area reveals what could have been the inspiration for some of the movie's characters' names.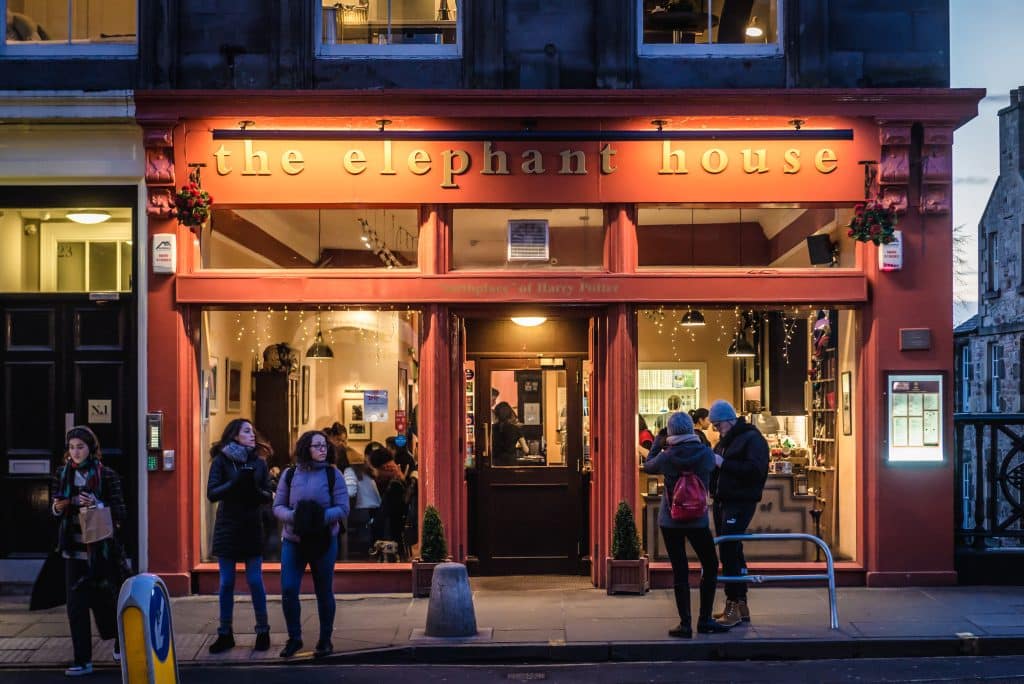 Victoria Street, Edinburgh
Another possible inspiration for Diagon Alley is Victoria Street in Edinburgh. It is located in Old Town and is a picturesque curved street, if often quite crowded. There are Harry Potter and wizard themed shops both on Victoria Street and throughout Edinburgh.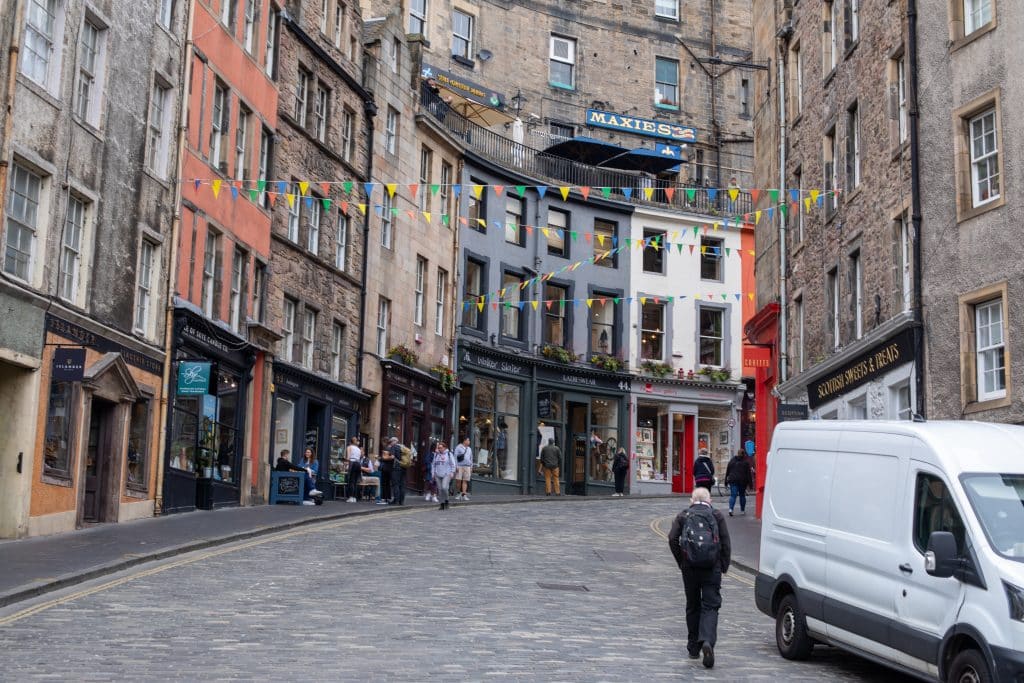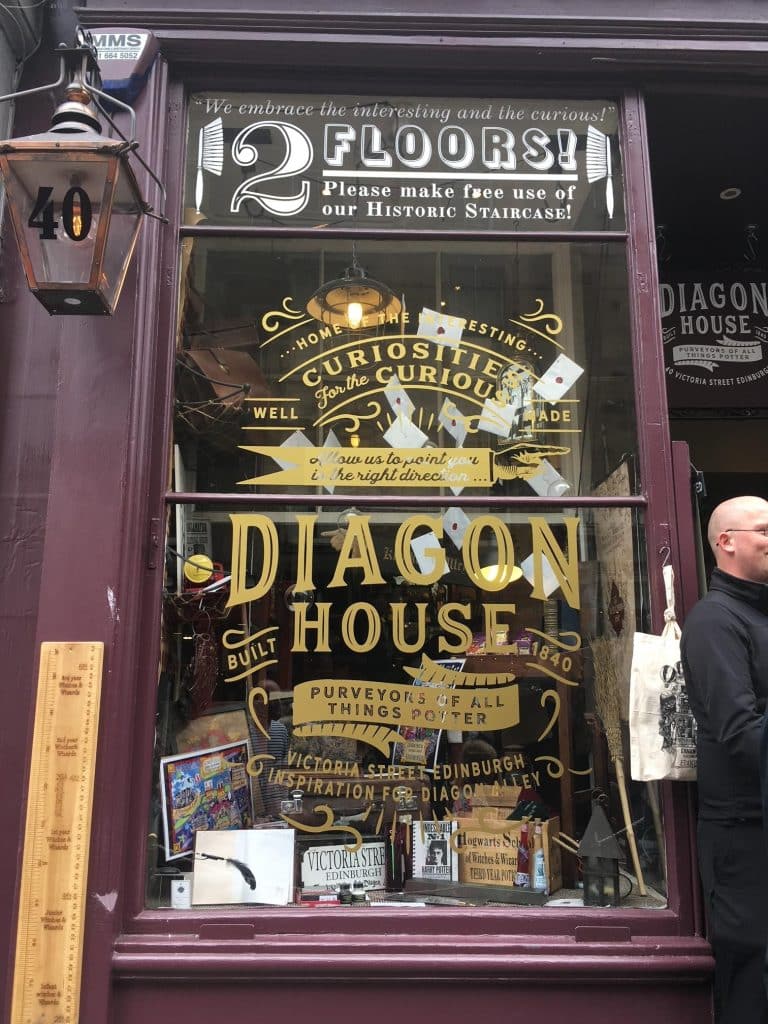 Must-Visit Places for Harry Potter Fans In the States
When one thinks of must-visit places for Harry Potter fans, Universal Studios is likely the first place to come to mind. And, with good reason, the theme park sees millions of visitors each year. But, if you'd rather not head to the parks, here are some other places to go and things to do for HP fans looking for something that's wizard-related but potentially closer to home.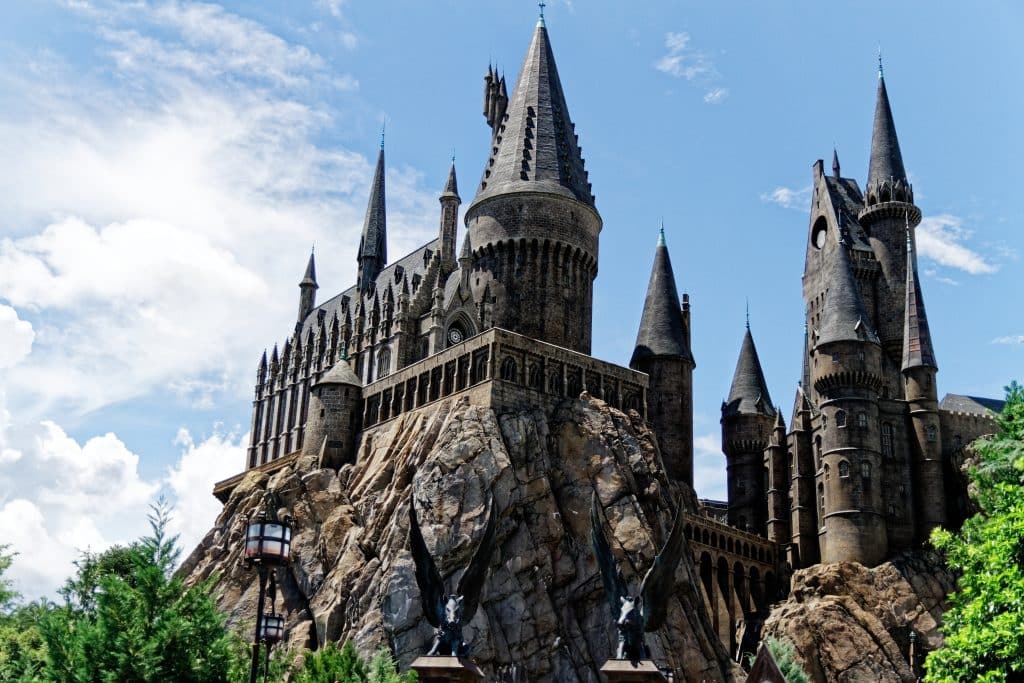 Harry Potter: The Exhibition
Currently running in New York's Herald Square, Harry Potter: The Exhibition is a traveling experience that Potterhead fans won't want to miss. Keep an eye on the location map to find out when the exhibit is coming to your area.
From a Butterbeer bar to a wand shop and everything in between, the Harry Potter Store on Broadway is a great side quest during your Big Apple experience.
For those who are fans of MagiQuest in Pigeon Forge, Tennessee but with a Harry Potter spin, Harry Potter: Magic at Play is the perfect family-friendly experience. This hands-on, interactive experience places you and your family right in the middle of Harry Potter's world.
The true history of Salem, Massachusetts is a dark and somber one, but over the years, the area has become a hotspot for Halloween travel. One such location is Wynott's Wands in Salem, where you can purchase your very own wand, in a variety of styles.
Harry Potter and the Cursed Child
If you're a fan of theatre, watching Harry Potter and the Cursed Child is a must. I saw it on the West End in London but it is now staged all over the world, including current performances in New York City, Tokyo, and Hamburg. The story takes place years after the books and features the original favorite characters, but centers around their children and friends.