If you're looking for fun things to do in Gatlinburg, you will not be disappointed. Nestled in the foothills of The Great Smoky Mountains, the bustling downtown Gatlinburg area is a popular vacation destination. While it makes an ideal home-base for all to see and do in the area, Gatlinburg has its own vibrant, bustling community. With fun things to do at every turn, Gatlinburg will quickly become a place you'll want to visit year after year.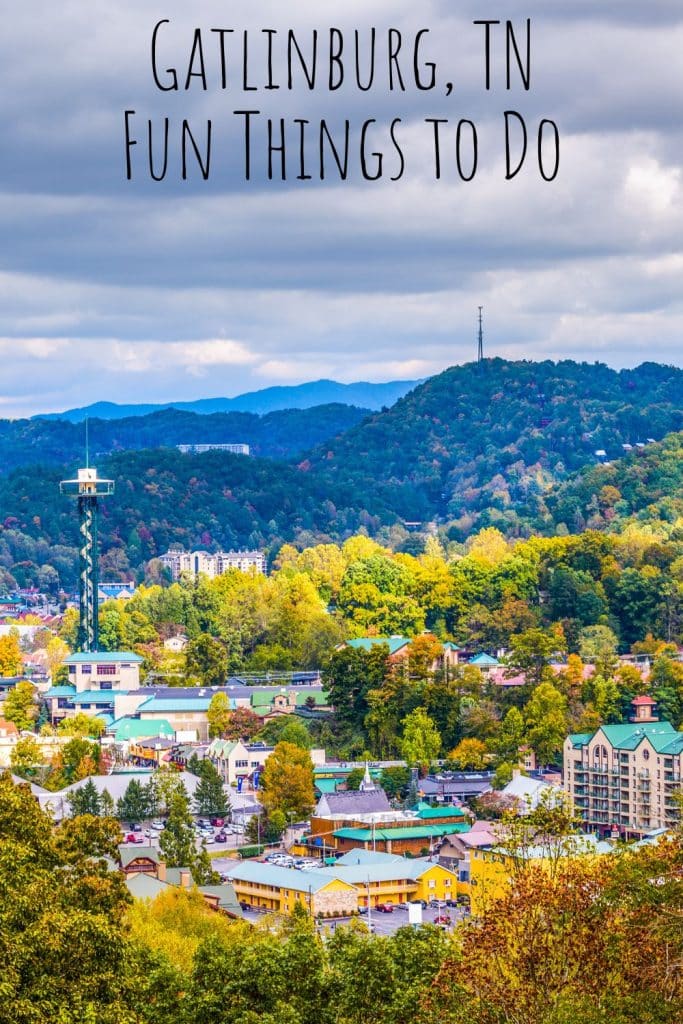 See Gatlinburg From a Different Vantage Point
There are several different ways to get a birds-eye view of The Great Smoky Mountains near Gatlinburg. A fun thing to do in Gatlinburg is to get a birds-eye view of your surroundings. Consider a glass elevator ride to the top of the 407′ Gatlinburg Space Needle observation tower for a 360-degree view of the Smoky Mountains. With sweeping views from the top of this observation tower, its a perfectly Instagrammable spot for a Smoky Mountain selfie.
You may opt for a more natural environment and ride out to Clingman's Dome; the highest point in the Smoky Mountains. Clingman's Dome is the highest point in Tennessee. It is approximately 45 minutes from downtown Gatlinburg. The observation tower at the top of Clingman's Dome sits at 6,644′ above sea level. Sweeping views of The Great Smoky Mountain National Park can be seen from the top of the tower.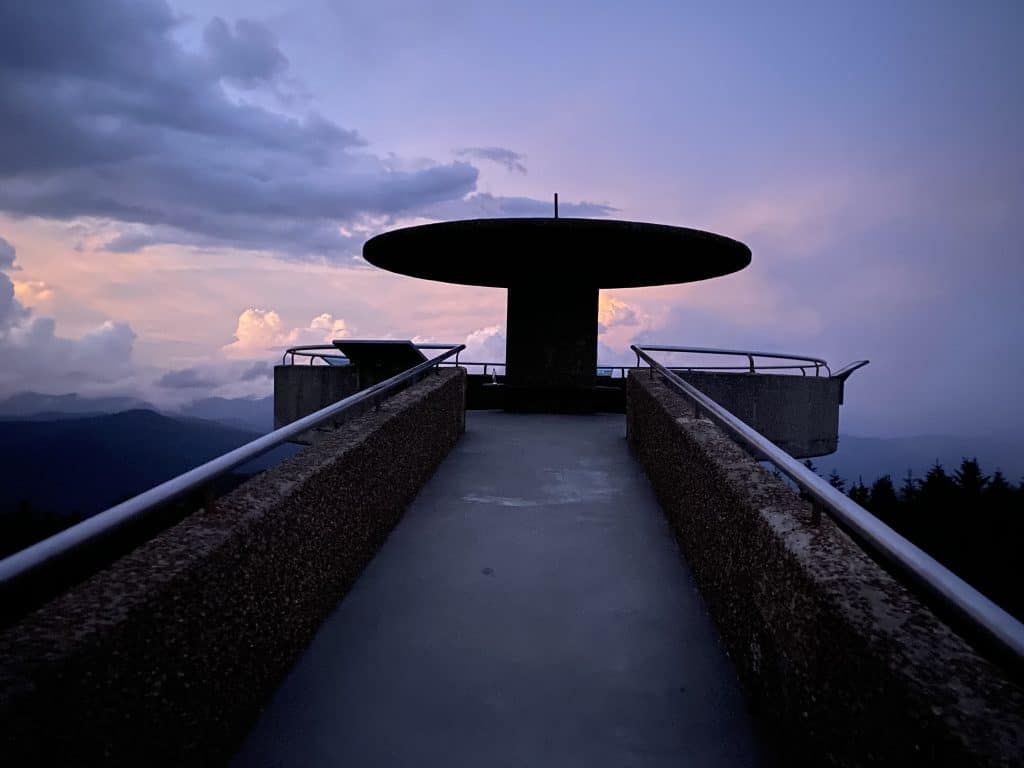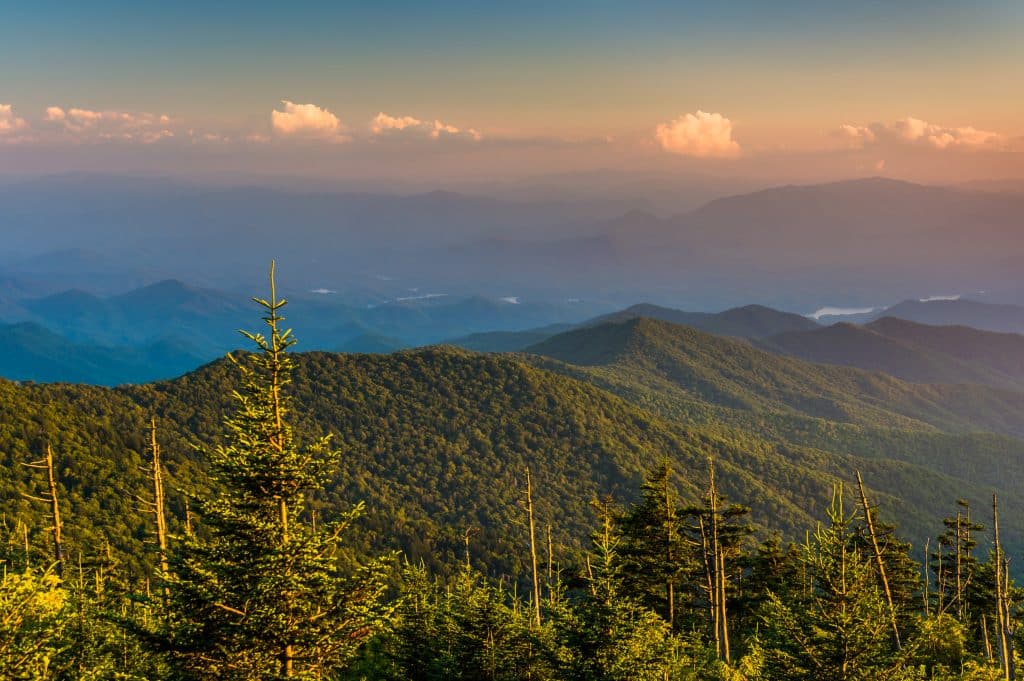 For the ultimate experience, check out the expansive views of Gatlinburg from Anakeesta. Beginning with a scenic Chondola ride over Gatlinburg, you'll ride to Firefly Village. Firefly Village offers stunning views of Mount LeConte, dining and food truck options and shopping opportunities. Among the many fun things to do at Anakeesta in Gatlinburg is a Dueling Zipline Adventure and the Treetop Skywalk.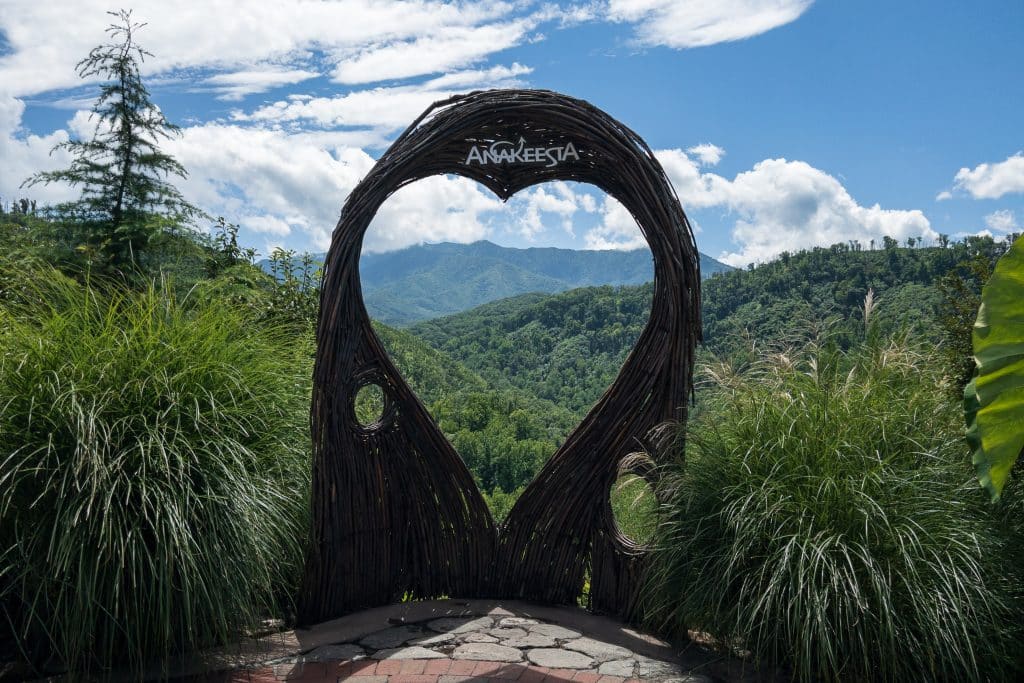 There are several fun things to do at Ober Gatlinburg Ski Area and Amusement Park for visitors up for a  mountaintop adventure. Whether its skiing, snow tubing or ice skating in the winter or enjoying water rides in the Summer, Ober Gatlinburg is sure to be a hit.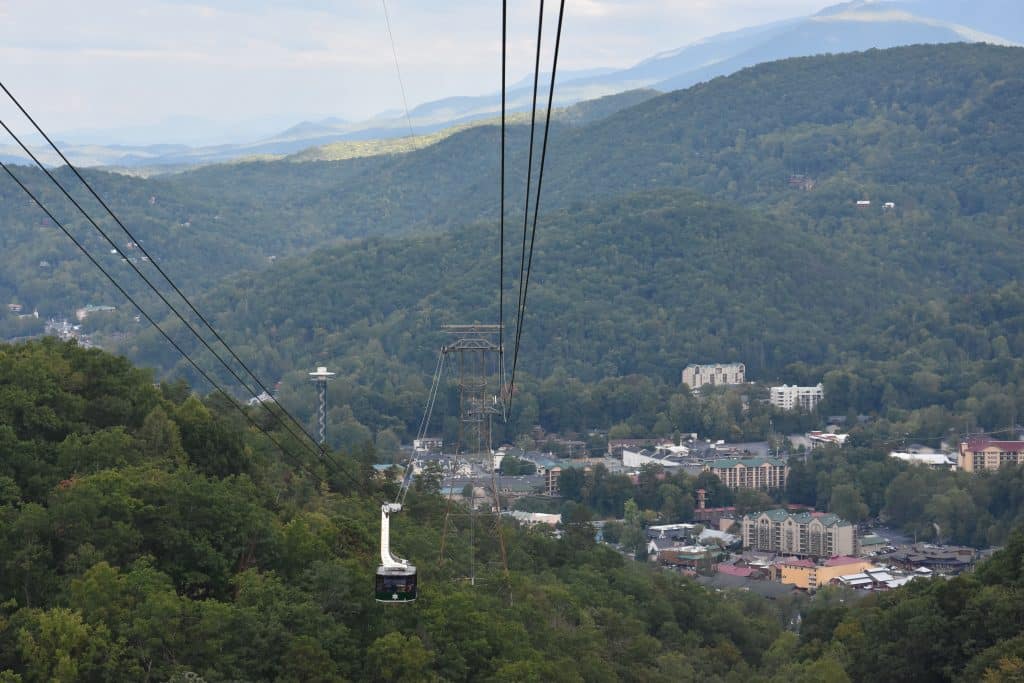 Gatlinburg Skybridge overlooks the downtown area. It is the largest pedestrian suspension bridge in the US and offers guests unparalleled views of the mountains.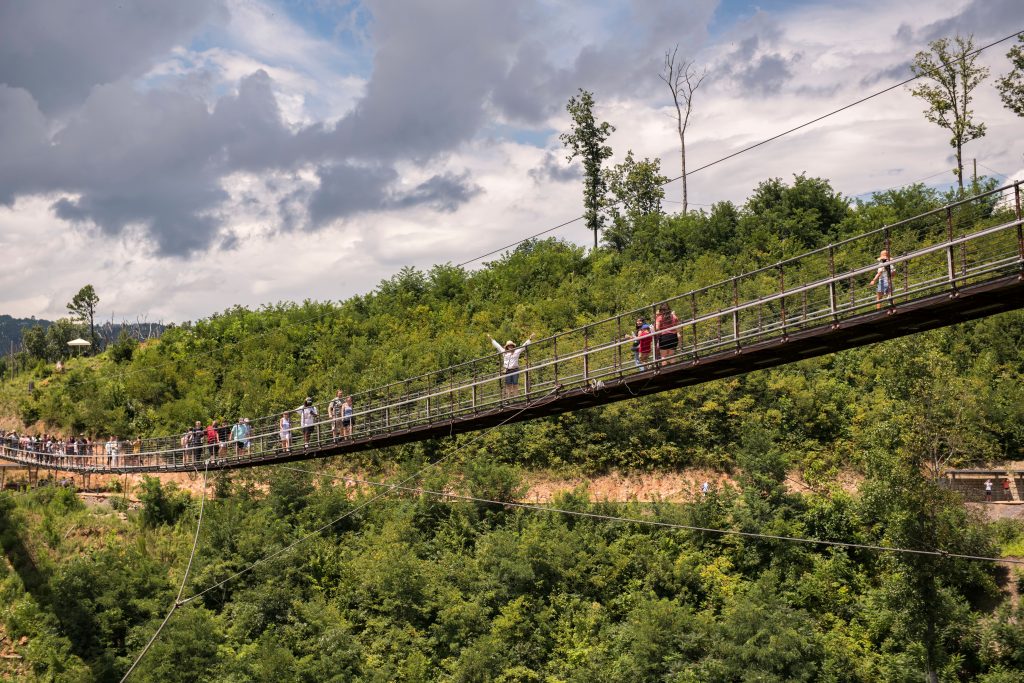 Fun Hikes to Take in Gatlinburg
A quick visit to the Sugarlands Visitor Center just a short drove from Downtown Gatlinburg. The area offers several fun hiking opportunities. Cataract Falls is an easy, family-friendly 3/4 mile hike that meanders along Fighting Creek to the 25-foot waterfall. Also accessible from Sugarlands, is the Gatlinburg Trail. Popular with hiking families, joggers and bicyclists, it traverses the outskirts of Gatlinburg for just under two miles. This flat hike runs along the Little Pigeon River and features a footbridge and many 19th-century logging homesites.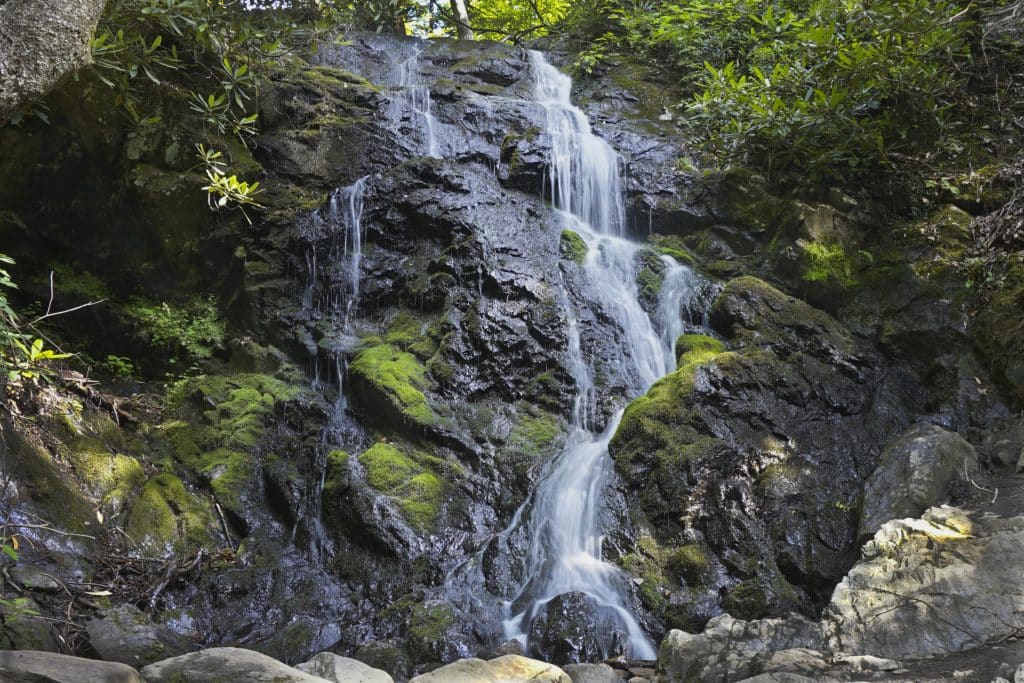 Fun Things to Do Downtown
The downtown Gatlinburg area includes countless restaurants, shopping, fun, carnival-style snacks, and attractions. Ripley's Entertainment attractions line the main parkway. Ripley's Aquarium of the Smokies features a penguins encounter and the aquarium's signature shark tunnel. The Ripley's Haunted Adventure, Marvelous Mirror Maze, Ripley's Believe it or Not, Guinness World Records, Ripley's Moving Theater and Ripley's Davy Crockett Mini-Golf rounds out the downtown Gatlinburg fun.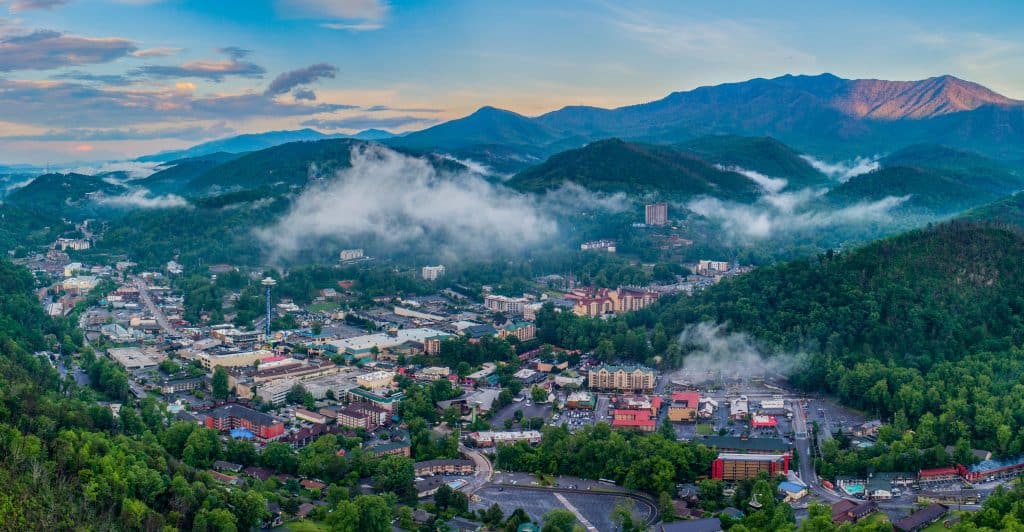 Splashing Good Fun in Gatlinburg
When visiting the Gatlinburg area in the colder months, an indoor water park may be a great way to spend a cold winter day. Wild Bear Falls at Westgate Smoky Mountain Resort & Spa features an indoor water park with a heated pool and 66,000 square-foot waterparks underneath a see-through roof. The mountain-theme park also includes a lazy river and a spot to grab a quick bite to eat.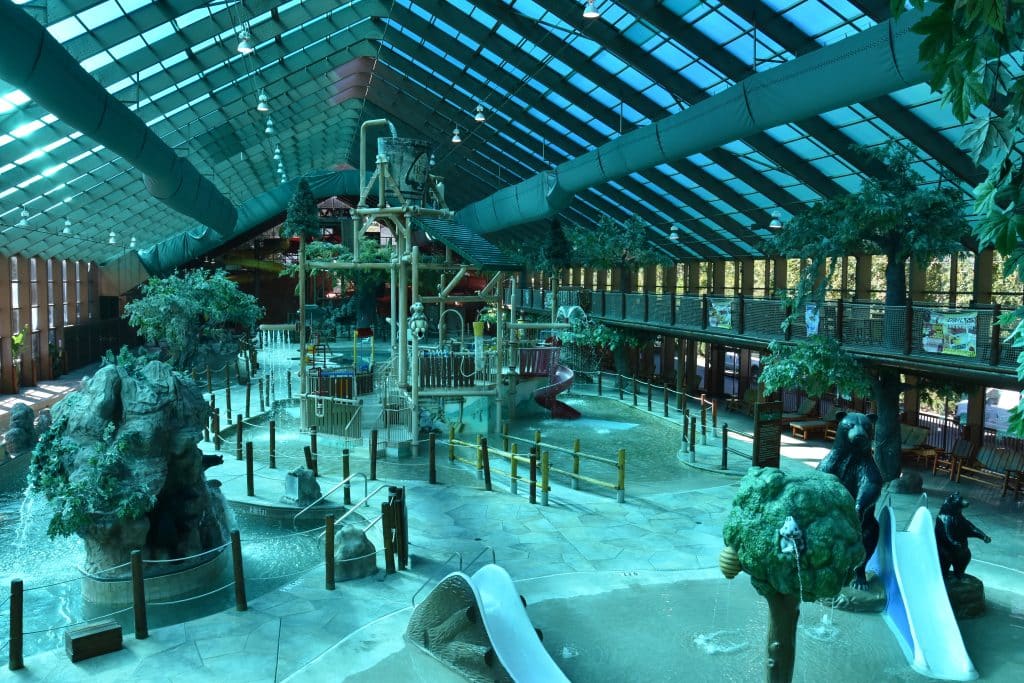 Enjoy a Fun Scenic Drive in the Gatlinburg Smoky Mountains
Just a short ride from downtown on Historic Nature Trail, the Roaring Fork Motor Trail is a great way to see the history and culture of the Great Smoky Mountains. The paved looped road runs for 5 miles through winding mountain terrain. It features several pull-off points and places for picnicking or just enjoying a walk in the woods. Visitors can explore logging era cabins, mills and homesteads, splash in fast-moving streams and spend time taking photos of the vast mountain scenery.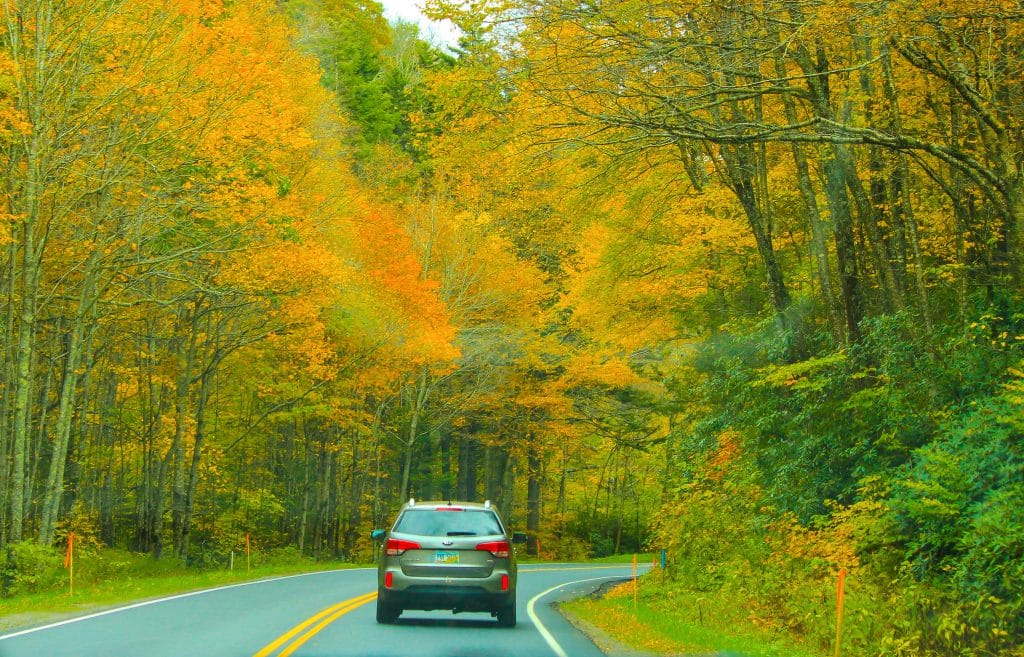 Family Fun in Pigeon Forge Just Minutes From Gatlinburg
Pigeon Forge is just a few short miles from Gatlinburg and boasts countless family-friendly activities. WonderWorks is an indoor amusement center suitable for all ages. With Science exhibits that appeal to all ages from toddler to teen and beyond, WonderWorks is an ideal family-friendly activity. For fans of wizarding quests and spells, Magiquest in Pigeon Forge is another way to spend a few fun hours. Visitors get a Book of Wisdom that helps them solve clues with interactive activities through several realms with the help of the Wizard Merlin. All ages will enjoy solving puzzles while discovering fairies, gargoyles, pixies, and princesses.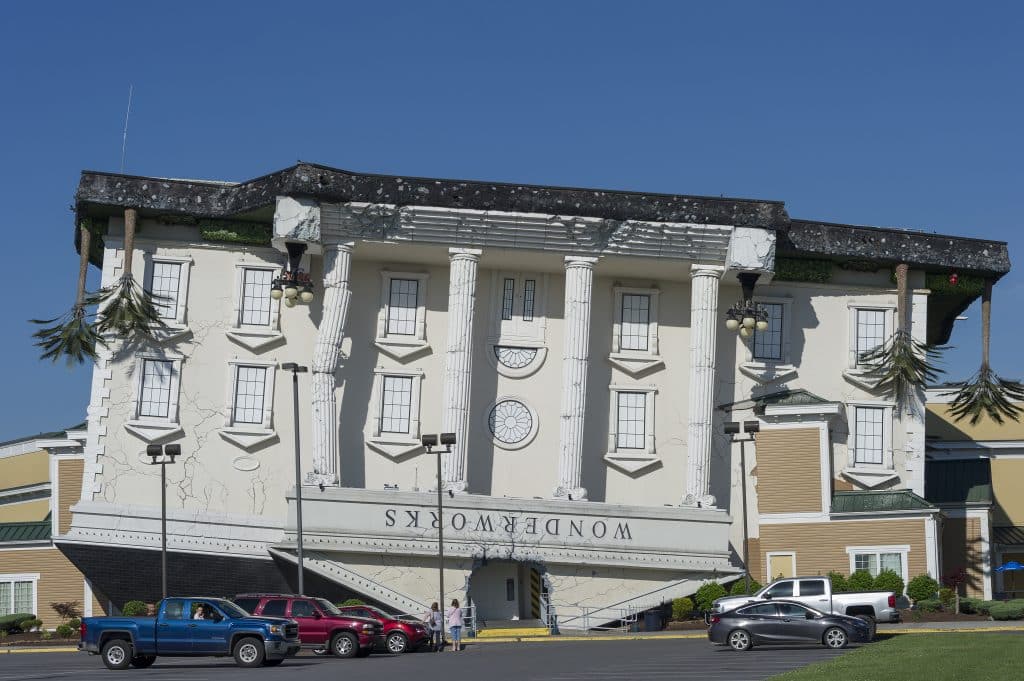 Finally, Dollywood is a family amusement park co-owned by Dolly Parton. Featuring attractions, amusement park thrill rides and the music of the region, it is a fun family-friendly activity that will appeal to everyone. In warmer months, the 35-acre water park, Dollywood's Splash Country will be a welcomed respite. Over 20 waterslides, splash areas and pools provide for everyone from toddler to grandparent.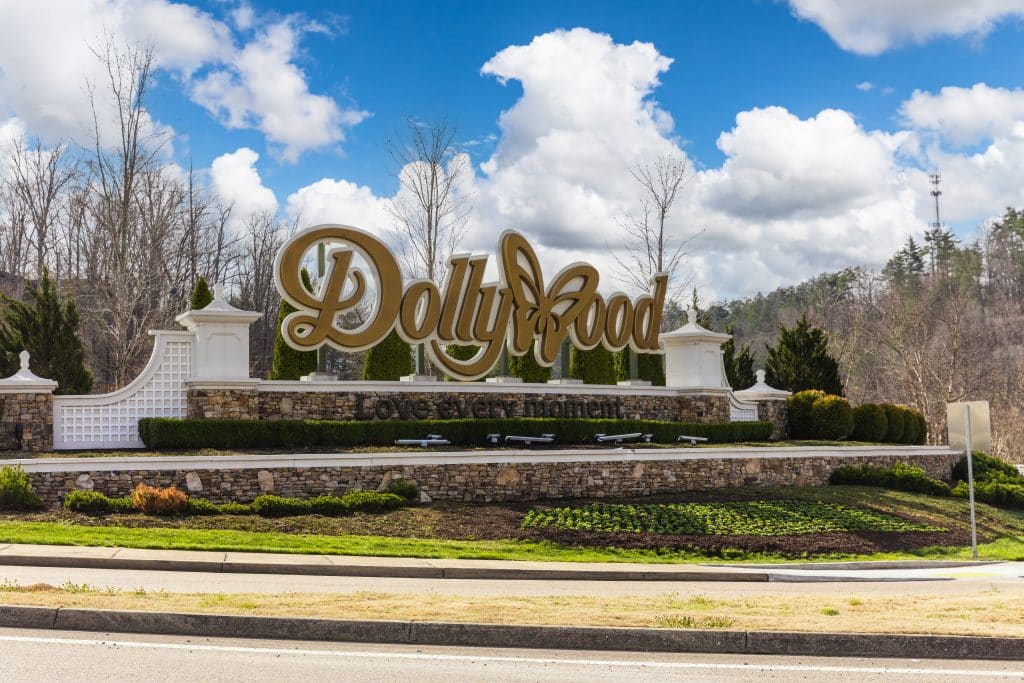 Visit a Ghost Town Near Gatlinburg
The former logging resort town of Elkmont now sits lonely, quiet and abandoned in the Great Smoky Mountains. While there's nothing to really do here, it's a fun trip just outside of Gatlinburg if you're looking for something different to do. Once a bustling tourist town, Elkmont was later bought by the government and then left unused. Historic cabins, mills, and buildings remain beckoning visitors to explore and discover the prolific history of what was once part of the areas thriving economy.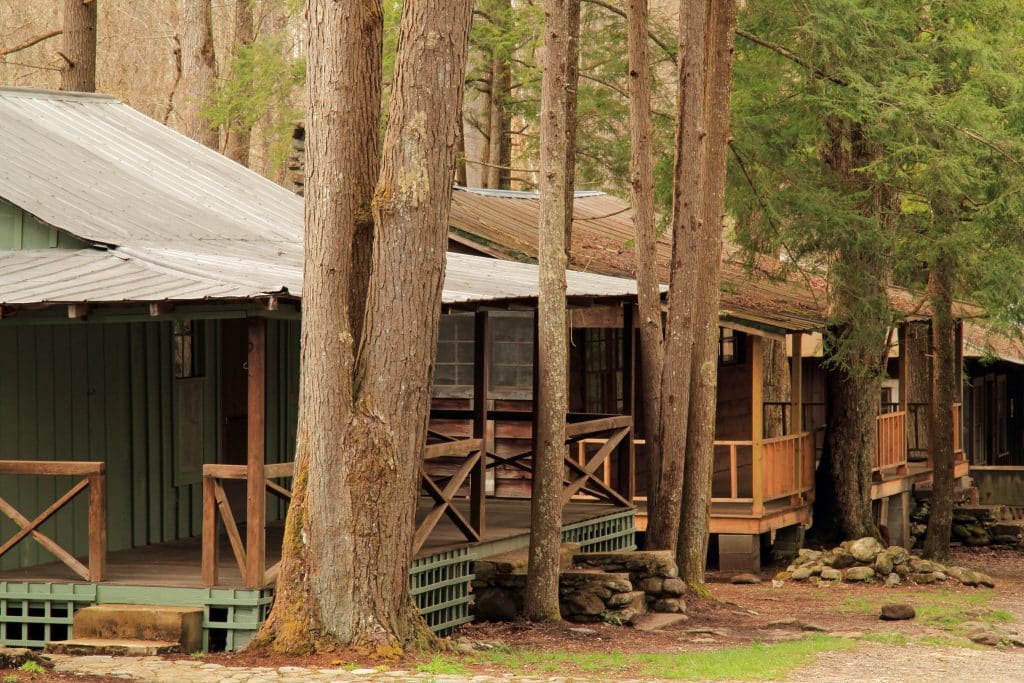 Gatlinburg boasts surprises and experiences at every turn. There's always something fun to do here and just one visit is not enough to fit everything in. Spend time in the Great Smoky Mountains discovering what the area was years ago and what it has become today. Whether you're looking to get out in nature or experience hands-on fun and adventure, you'll find that and everything in between in Gatlinburg.