Dollywood is a popular theme park owned by Dolly Parton located in the middle of the Great Smoky Mountains National Park. What sets the Great Smoky Mountains apart from many other national parks is that it is within close proximity and easily accessible to several densely populated cities. Visitors traveling to the Smokies often make time for a visit to Dollywood as part of their overall experience. My grandparents lived in Asheville, so I grew up in the area and it's still a favorite place of mine.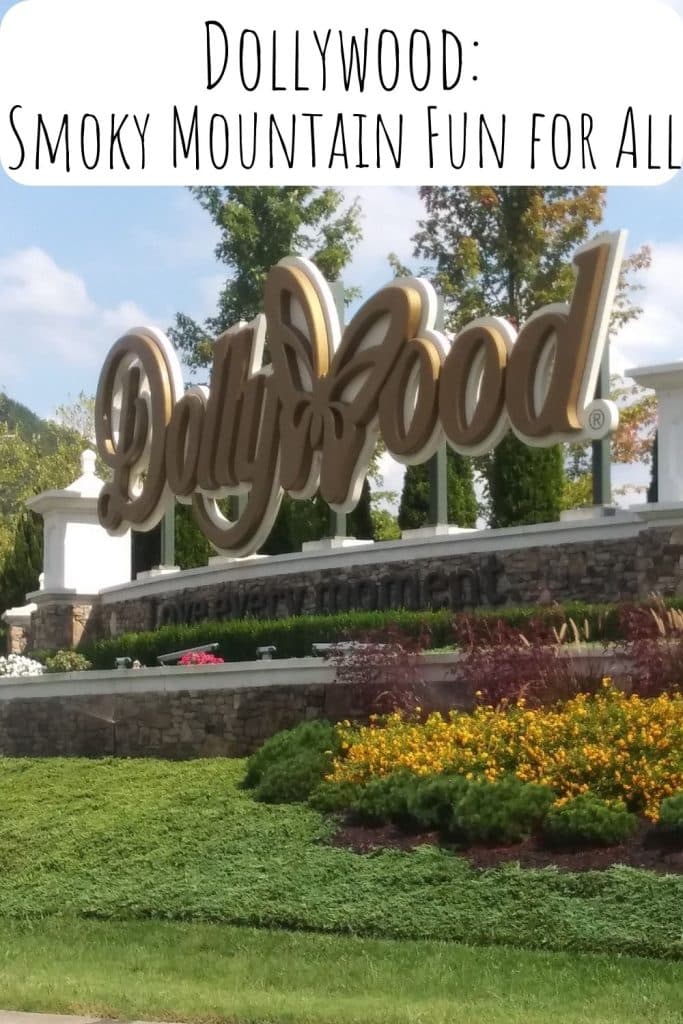 What Sets Dollywood Apart From Other Theme Parks
Ideal for multigenerational trips, Dollywood appeals to all ages. Whether you're traveling with young children or not, it's likely that everyone will find something to enjoy at Dollywood. Fans of the prolific country singer and actress will appreciate the attention to detail that brings Dolly's life and experiences to the public. Younger visitors may already know Dolly as Miley Cyrus' godmother, but may not have a true understanding of her expansive career over the last several decades. Dollywood brings those experiences to the masses in a fun and exciting amusement park environment full of good food, great music, and interactive experiences and shows.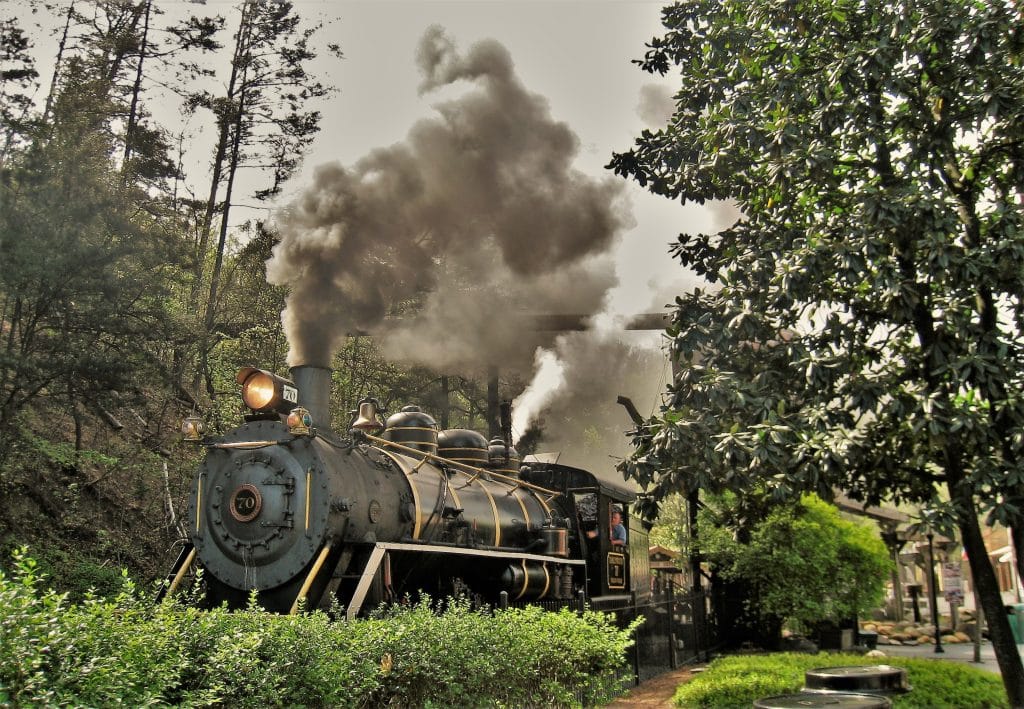 No (Rhine) Stone Left Unturned – Accessibility at Dollywood 
Accessibility is an important aspect of the Dollywood experience. Guests are able to rent electric scooters within the park. As an autism-friendly park, there are several sensory stations and calming rooms. Calming rooms are especially helpful for guests with sensory overload. The relaxing, quiet environment provides comfort that may be needed during a busy day full of activity.  
Rides and Attractions
Dollywood features eleven themed areas including ones like Timber Canyon, Craftsman's Valley, Country Fair. They give visitors a feel for the history of Tennessee. Immerse yourself in the story of Dolly Parton's life through the Wildwood Grove section of the park. In addition to several rollercoasters, as detailed below, Dollywood features standard rides like bumper cars and yo-yo swings.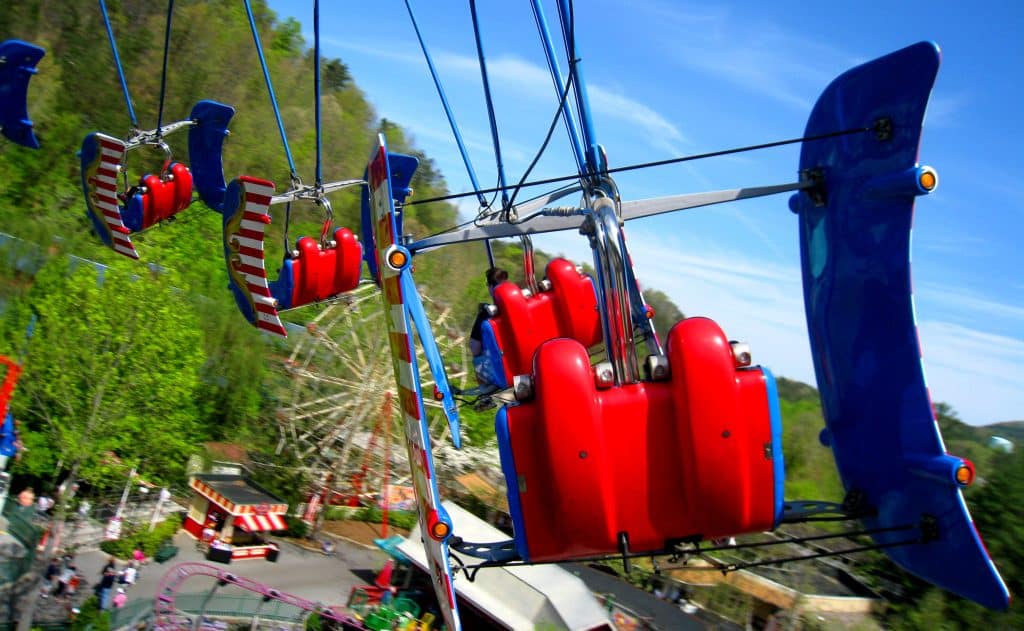 Dollywood Roller Coasters
There are several exciting roller coasters at Dollywood. The theme park is home to the fastest wooden roller coaster in the world, the Lightning Rod. FireChaser Express and the Dragonflier are the two family-friendly roller coasters at Dollywood. An exhilarating ride through a real mountain can be found on the triple looped Tennessee Tornado and the dark indoor Blazing Fury is perfect for thrill-seekers. Finally, Wild Eagle is a unique and one of a kind wing roller coaster where guests will feel as though they're free-flying through the air.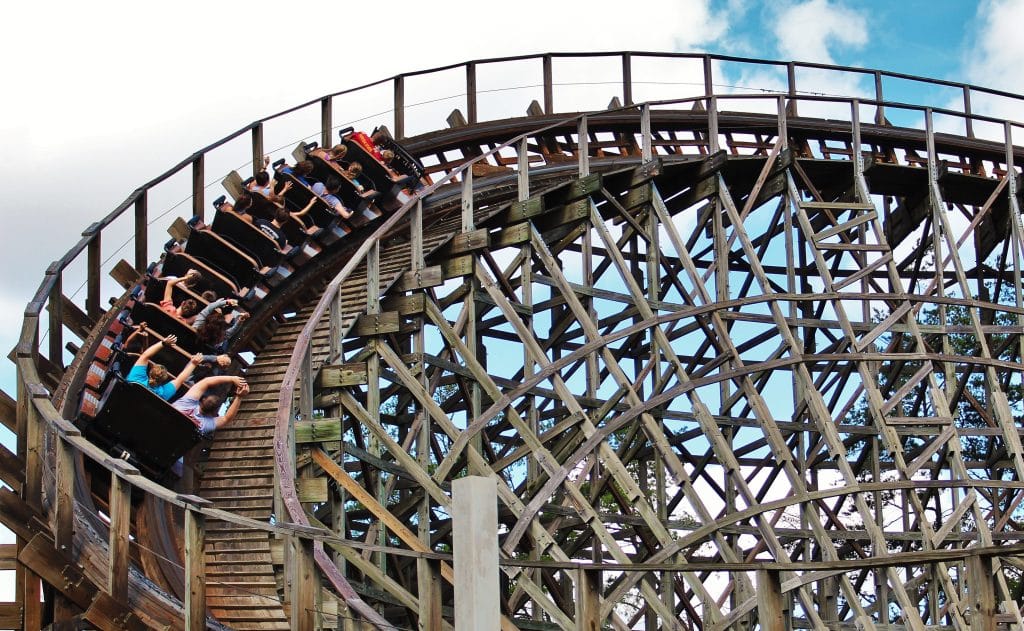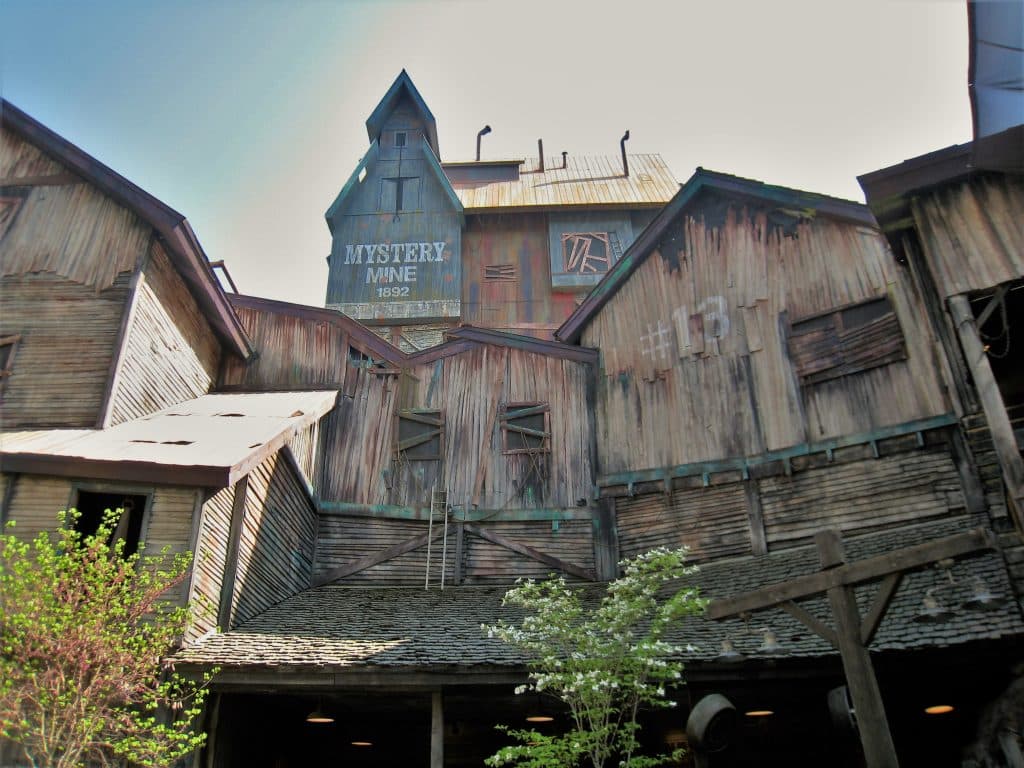 Family-Friendly Dollywood Rides
If you're not headed to Dollywood's Splash Country Water Adventure Park, a ride on the Smoky Mountain River Rampage is a must-do.  You will likely get wet on this one, so plan accordingly. There are drying stations and lockers available for this ride. Dollywood Express is a 110-ton coal-fired steam engine that takes guests on a five-mile ride through the Great Smoky Mountains. This 30-minute ride is non-negotiable–take time out to ride it with your family.
Dollywood Dinner Shows and Music
Guests can choose from a fun dinner show at Dolly Parton's Stamped or from a selection of live entertainment options within the park. The schedule changes regularly so it's important to check the website for locations and offerings. Comedy shows, musical theater, bluegrass, and gospel shows are performed regularly throughout the year.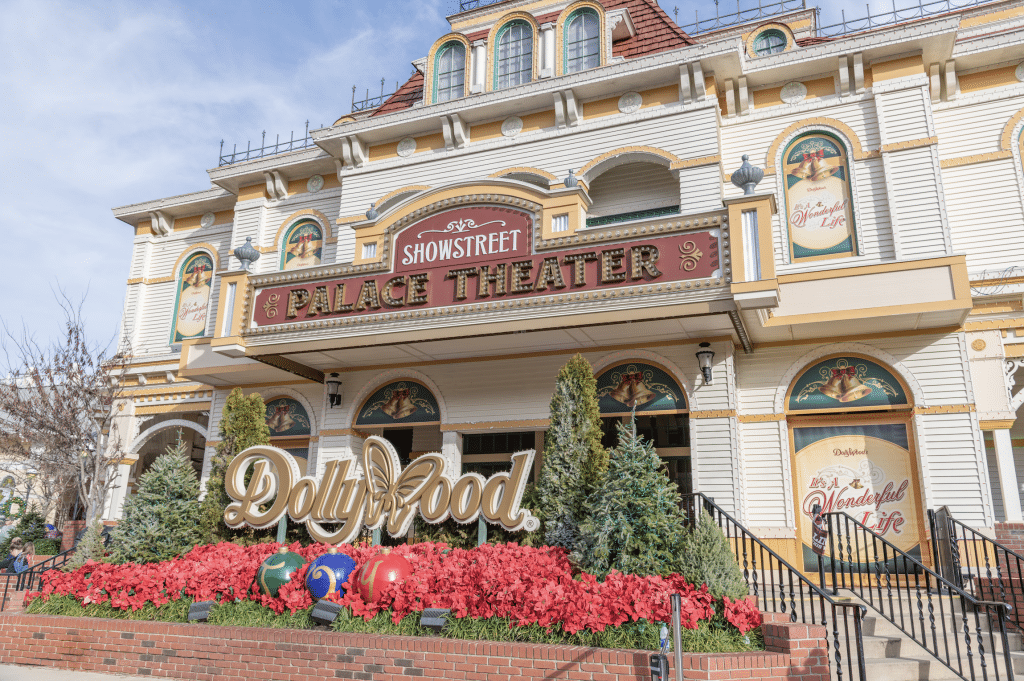 Southern-Style Food and Snacks at Dollywood 
Where Dollywood makes its mark are the numerous food options available inside the theme park. Whether it's a cinnamon roll or 25-pound apple pie at Spotlight Bakery or a key lime pie milkshake at Red's Drive-in, you're sure to find something delicious to eat. Notable options include sandwiches from Market Square Big Skillets where your food is prepared in the largest skillet ever. Pulled-pork mac and cheese, pulled-pork loaded fries, Southern-style chicken sandwiches, lemon-blueberry skillet cake, and a recent addition, Fruity Pebbles funnel-cake round out just a few of the choices.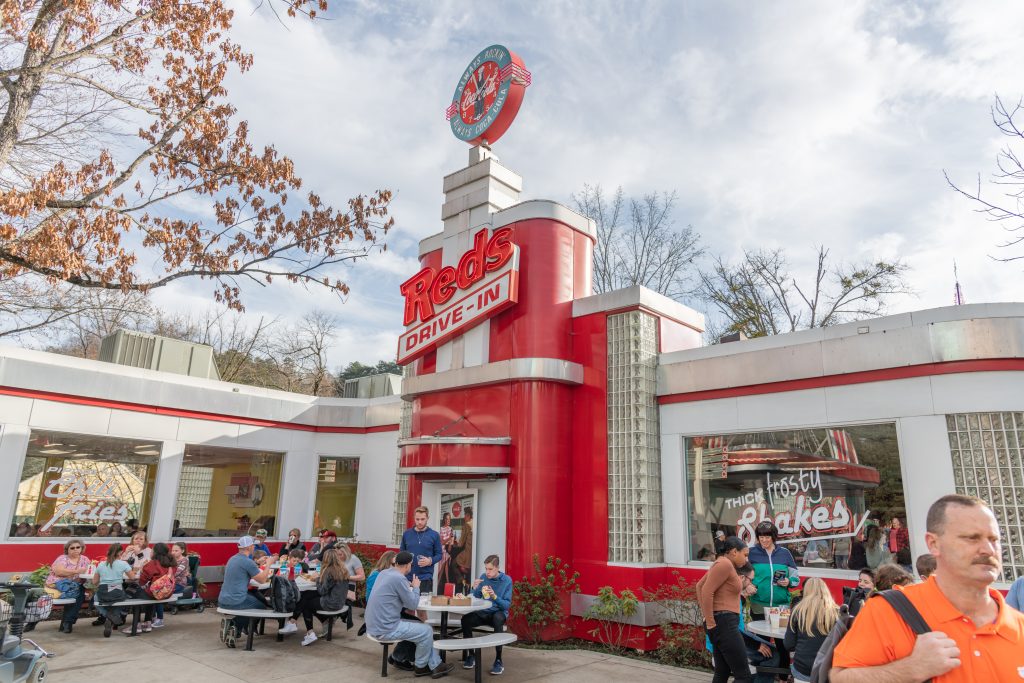 Other Things to See at Dollywood
Animal lovers and conservationists alike will delight in the Eagle Mountain Sanctuary. Here you'll encounter non-releasable bald eagles. Because all of the birds at the sanctuary are permanently injured, they're unable to be released back into the wild. Staff from the American Eagle Federation ensure they're taken care of and looked after properly. This is a great way to learn about the birds and get an up-close and personal look at how sanctuary's work and how they're beneficial to wildlife all over the world. Finally, if you're staying in Tennessee during the warmer months, a visit to Dollywood's Splash Country Water Adventure Park is in order. This 35-acre park offers opportunities to ride wild waterslides and cool off under the hot Tennesee sun.  
Dolly Parton's DreamMore Resort
Dollywood is home to not just the theme park but also, Dolly Parton's DreamMore Resort. Guests of the resort receive quite a few perks in relation to the Dollywood theme park. These include complimentary TimeSaver passes that allow for repeat rides on certain attractions. Early entry to the park is offered on certain days for guests of the resort. Free shuttle service is also offered to the theme park. There's also a secret, hidden guest-only entrance for visitors staying at the DreamMore Resort. That fact alone may make booking a stay there worthwhile!
As far as amenities go, DreamMore has a zero-entry pool and an indoor pool that is open throughout the year. There's a splash pad for the kids and a hot tub for the adults. There are quite a few options for dining and a spa available for those looking for a little self-care time.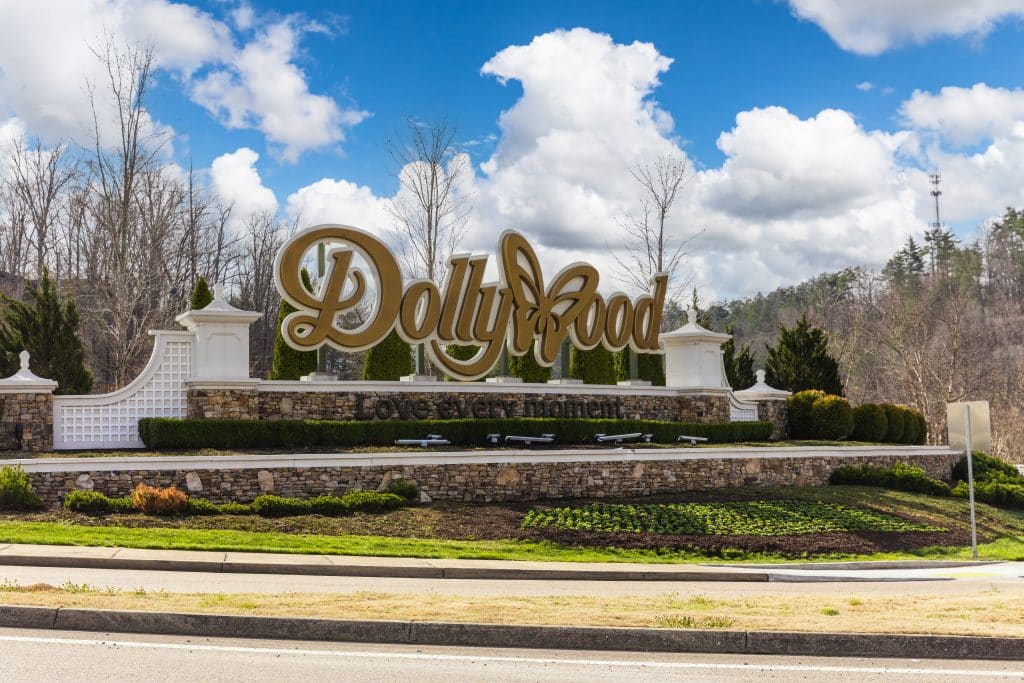 A visit to Dollywood is one that the entire family will enjoy. There's always something to see, do or watch at Dollywood. The time, attention and care that has gone into ensuring guests are happy, having fun and most importantly, comfortable are to be applauded. Over the years, a common theme for Dolly Parton has been one of giving. Her commitment to education, children and her community is evident in all things. Her philanthropic nature is especially evident as you walk around Dollywood. A fun experience coupled with unparalleled service makes for an ideal family vacation that everyone will enjoy.