Haunted places aren't just for Halloween–while seeking them out in the fall is a lot of fun and you get the added atmosphere to enjoy, there are plenty of American haunted places to get spooked in throughout the year. Whether you really believe in ghosts or not, each of these places has a history behind it that's worth researching and it can be a lot of fun to let yourself get caught up in ghostly happenings. This American haunted places inspired bucket list printable has a small list of places to inspire your next spooky trip, whatever time of year you go.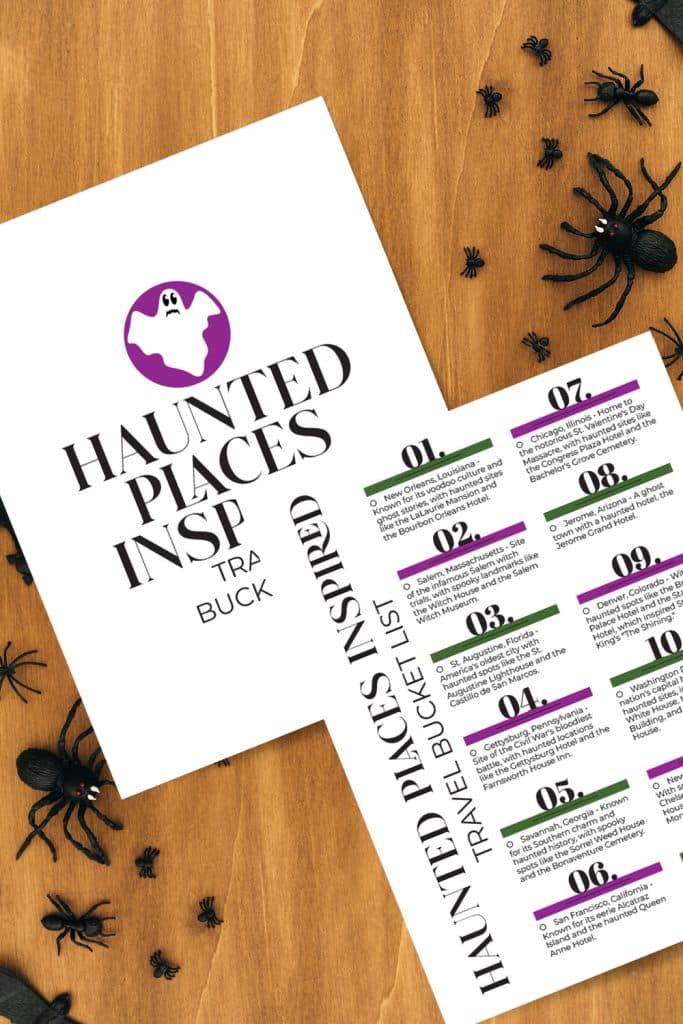 There are plenty of American places to go to for a spooky Halloween, but there are a lot of American haunted places that will creep you out year round. From local horror stories to battlefields, famous cemeteries to cheesy ghost tours, Charleston, South Carolina to San Francisco, California, this list is a great way to add to your travel experiences. Click on the image below to download and print out the list of American haunted places and enjoy researching and planning your next trip.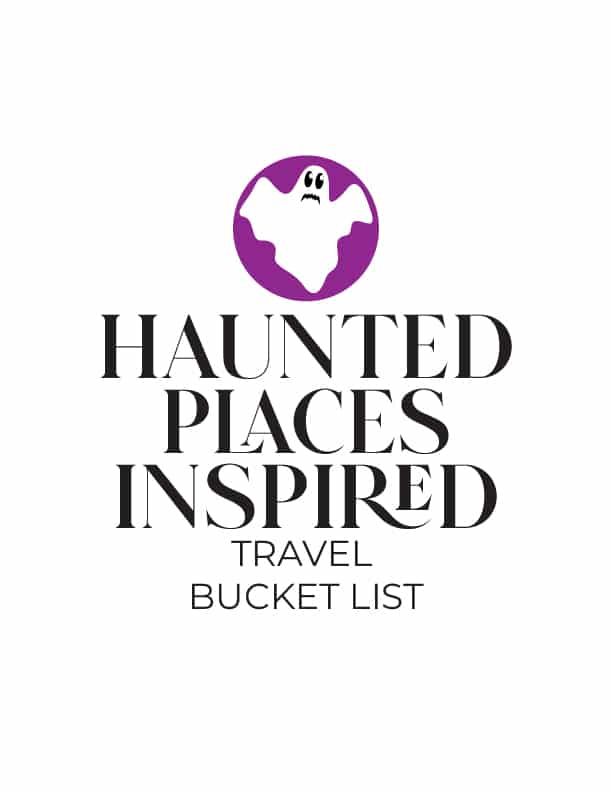 If you want to explore further afield, check out these Halloween celebrations from around the world or these holidays like Halloween that are celebrated by different cultures. If you're allowed to dress up and you really want to get into the spooky spirit, make and wear this easy blood-spattered tank (or clothes in general!). Having grown up surrounded by zombies and over-the-top haunted houses, seeking out haunted and spooky places has long been one of my things. Do yourself a favor and read up on the places you go so that you can feel fully immersed–if you like all things spooky, it's well worth the extra work (although I never feel like it's work!).