Long known as The Holy City–for its foundations in religious tolerance–Charleston, South Carolina is home to hundreds of places of worship along its five peninsular square miles. Founded in 1670, the city boasts a rich, and at times tumultuous history. It is a history that begs to be explored. In fact, publications like Travel + Leisure and Conde Nast continually name Charleston as the number one city to visit in the United States. So, If you find yourself in the Lowcountry, here's a three-day Charleston itinerary to help you discover why this city continually gets top billing.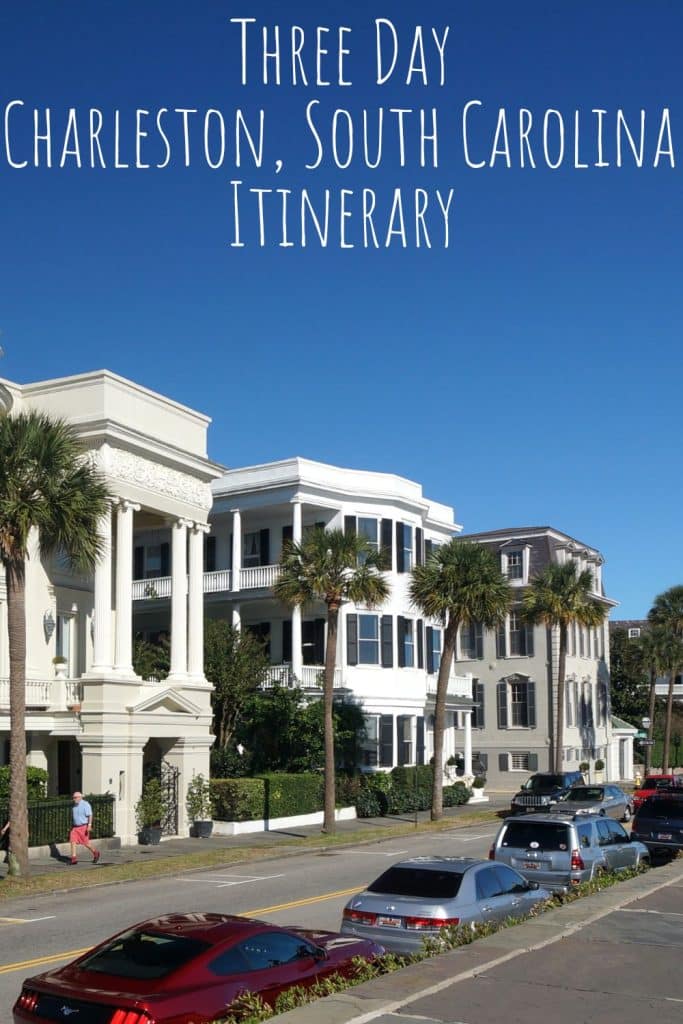 When Should You Plan Your Three-Day Charleston Itinerary?
One thing to know about Charleston; the summers are hot; be prepared. So, if you're looking for the best time to visit the Lowcountry, remember that July and August are going to be unbearably brutal. Early spring and later during the fall months are a great time to visit. January through March are "cooler" months. Temperatures average between 40 and 60 degrees Fahrenheit.
If you are visiting in January, be sure to take advantage of Museum Mile Month. You'll gain discounted entry to various Charleston museums. Charleston is also home to some great nightlife; clubs, comedy shows, theater, etc…
Or, consider making your travel plans to coincide with one of the yearly events taking place around the city–you can see there's no shortage!

Things to Do: Three-day Charleston Itinerary
Day One: Get the lay of the land
While Charleston isn't the largest city in the country, it's easy to get turned around fairly quickly. Be sure to take some time to understand the layout. Your first stop and best bet is to visit the Charleston Visitor Center; the building itself is a National Historic Landmark.
Here you'll have everything you need to become acquainted with the area. It includes a free, comprehensive walk-through gallery to familiarize yourself with the city. If you're on foot, the visitor center is easily accessible by bus or trolley. For those driving into the city, there's an adjacent parking lot and a large parking garage.
You'll also be able to get information on bus, boat, and walking tours here. Maps and coupons are up for grabs and you'll be able to ask staff questions or get advice. And, if you've got time, head across the street to what is lauded as America's first Museum.  The Charleston Museum, founded in 1773 is home to artifacts and exhibits relating to the city, including Charleston's somber history of chattel slavery. The Downtown Area Shuttle (DASH) gives visitors access to a variety of locations throughout the city.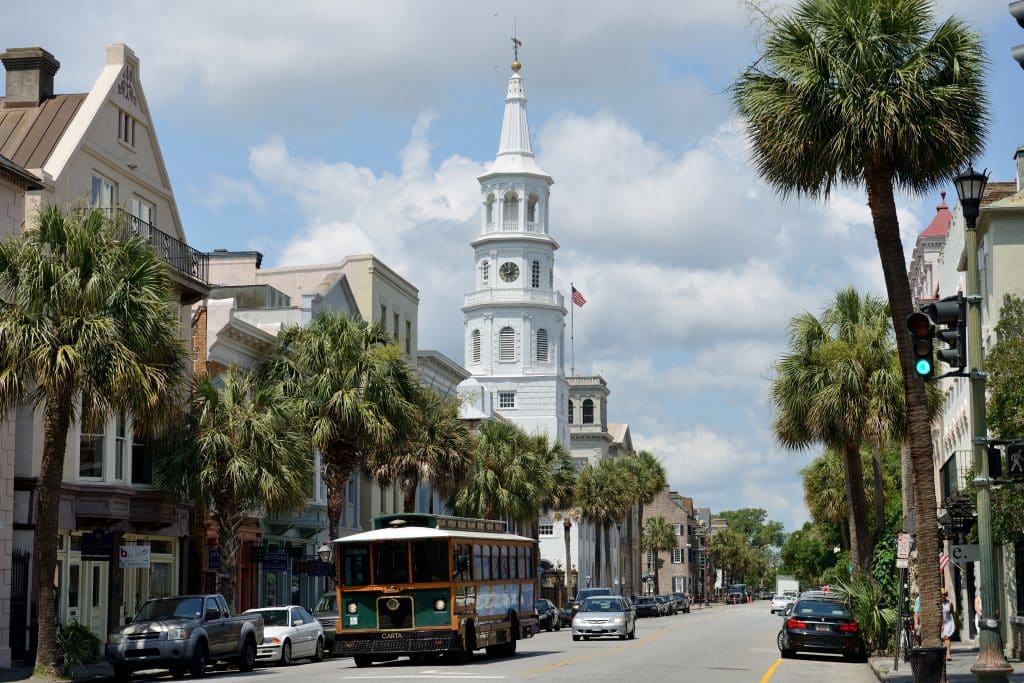 Explore King and Meeting Streets
Once you've explored the visitor's center a bit, take a stroll over to King Street. Check out Callie's Hot Little Biscuit for delicious buttermilk biscuit sandwiches, treats, and coffee. Visit Toast! All Day for some fabulous Southern fare.
With your belly full, it's time to dig into what makes modern-day Charleston, what it is. Spend time perusing the Charleston Historic City Market. Grab some snacks or lunch at one of the many restaurants within the market. You can also shop, and get to know the artisans and curators who truly make this city.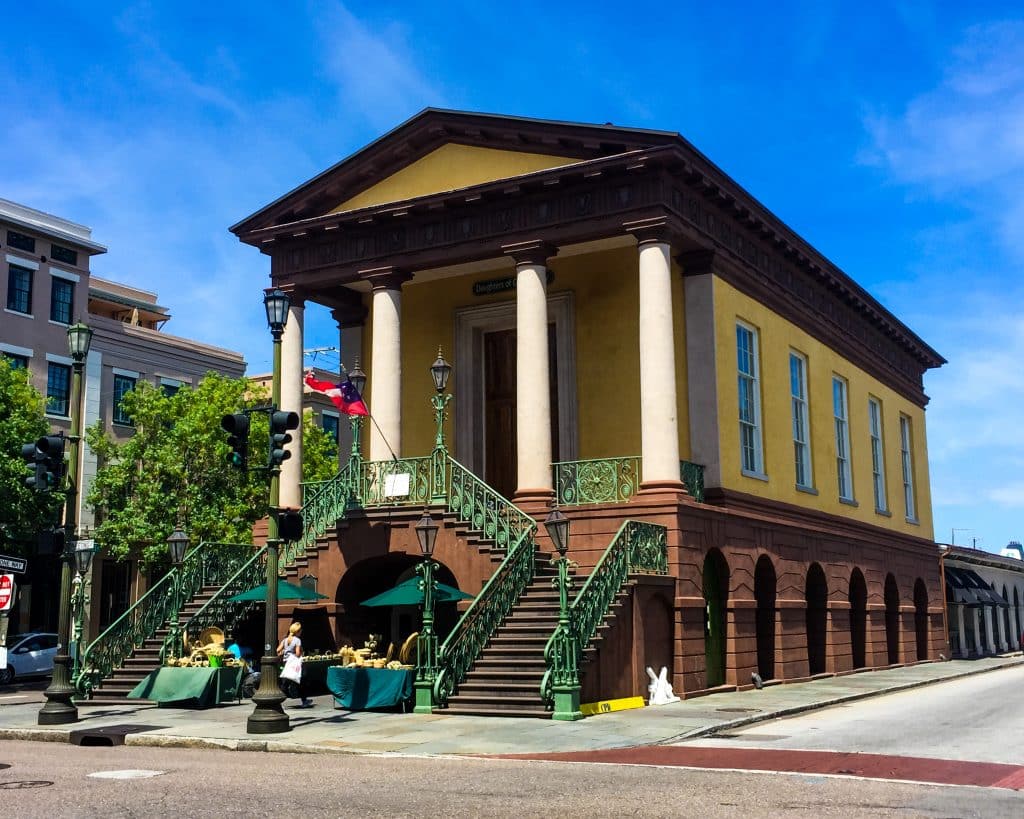 Note: spend some time chatting with Sweetgrass Basket artists. This craft, passed down from generations since the 1700s is a display of stunning African art. The Gullah-Geechee people who make the baskets are descendants of their West African ancestors. These were the enslaved Africans who essentially built the city.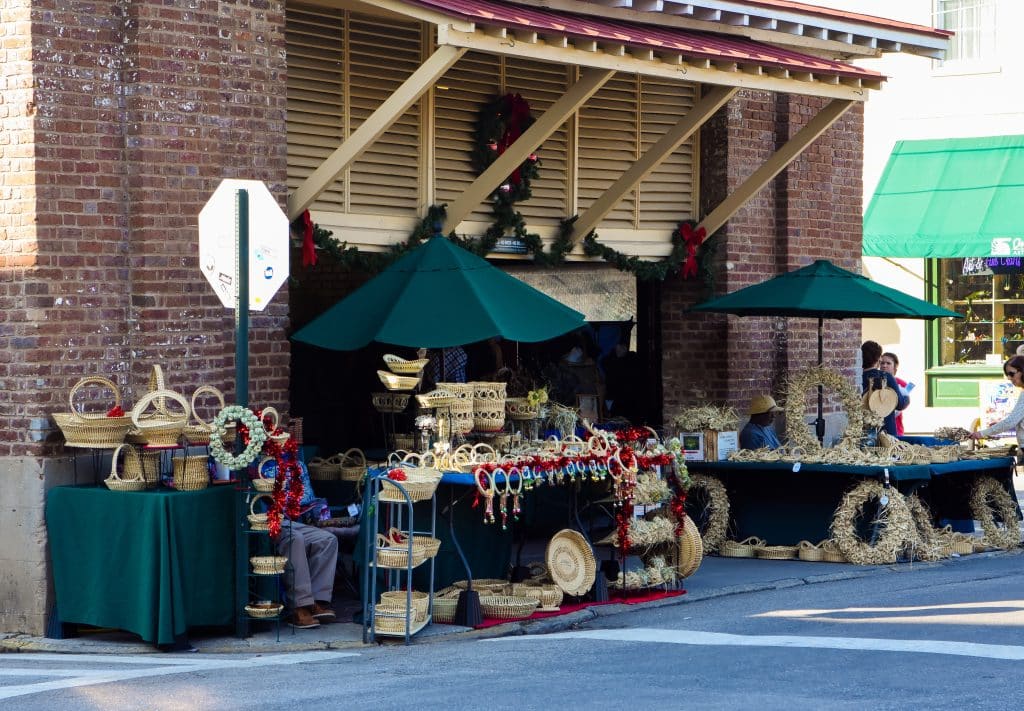 As evening approaches, it's time to start thinking about dinner. In Charleston, the options are plenty. Whether you're looking for seafood, classic Southern favorites, or something a little light and fun, you really can't go wrong with one of these downtown favorites:
But, don't worry, it's not all fancy-schmancy dining. If you just want something quick to tide you over, there are plenty of fast food options downtown. Moe's Southwest Grill, Chipotle, Chick-fil-a, right on the College of Charleston property, Starbucks, pizza shops, and lots more are nearby.  And if you're ready to keep the fun going, check out what's happening at one of the many spots for nightlife in Charleston:
Day Two: Explore beyond the city limits
South Carolina's history extends far beyond the bounds of downtown Charleston. Depending on what you're looking to gain from your trip to the Lowcountry, it's easy to tailor the perfect getaway to your specific interests. If history is your thing, you'll appreciate that one of the many things Charleston gets right in relation to its chattel slavery history. A visit to one of the nearby plantations will highlight the important role that enslaved Africans had in the wealth and growth of the Charleston colony. You could easily spend a full day at each of these properties; so renting a car or using Uber–if you're not driving yourself–is recommended.
Middleton Place – explore the gardens and home, and stableyard, talk to period reenactors, have a meal at the Middleton Place Restaurant, or stay overnight at the Middleton Place Inn.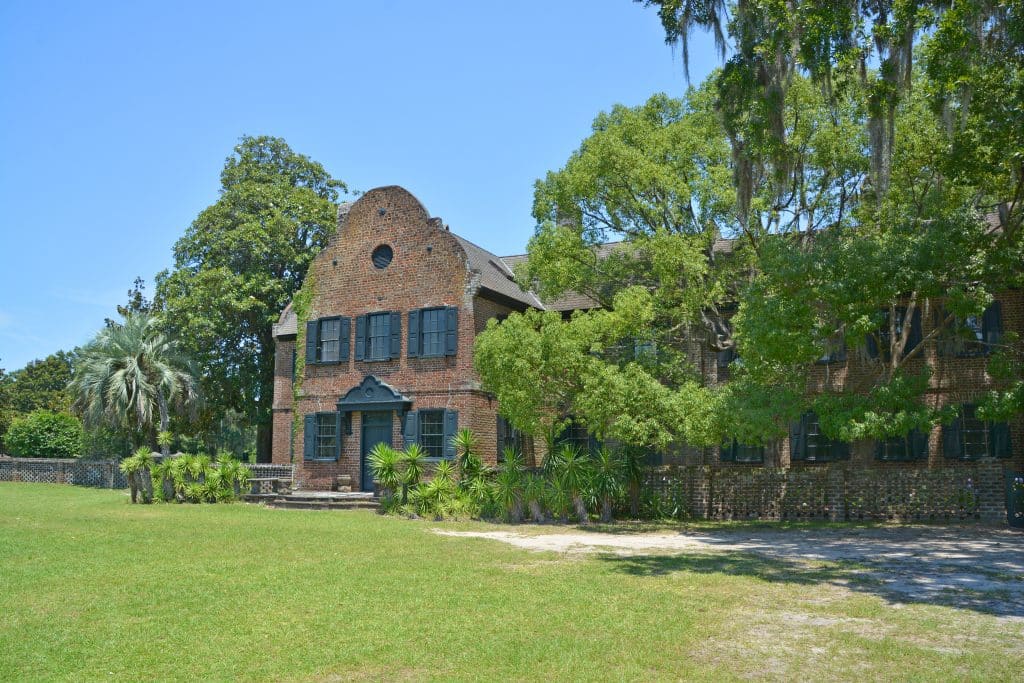 Magnolia Plantation & Gardens – visit the home, explore the gardens, have a quick lunch or snack, visit the hands-on animal center, and take a boat or tram tour of the rice fields. Visit The Slave Dwelling Project to learn more about current educational initiatives.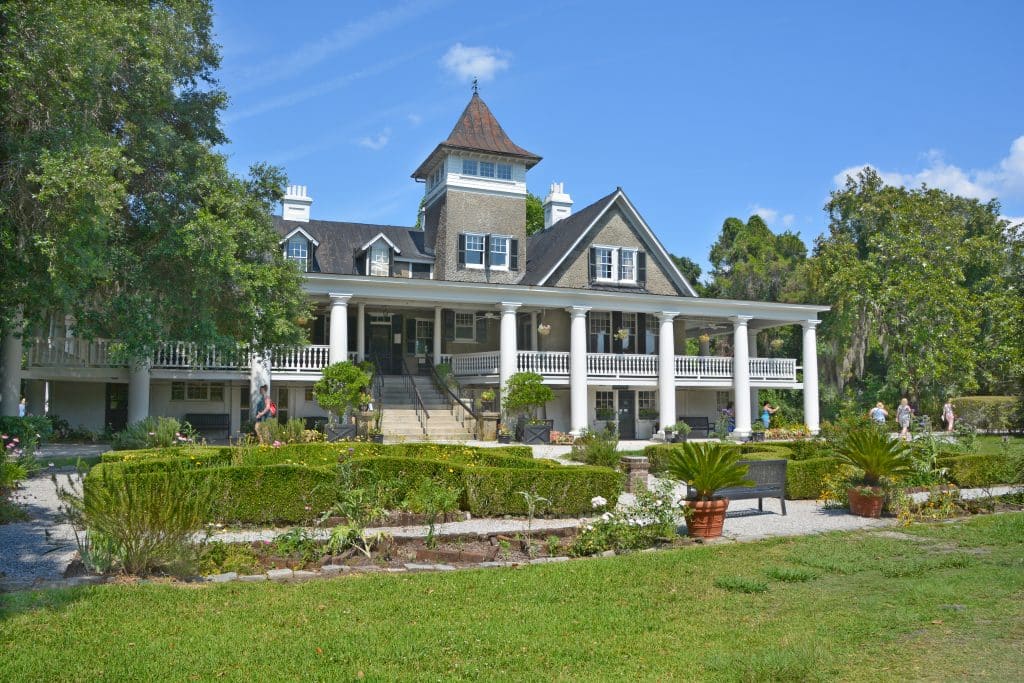 McLeod Plantation Historic Site – explore a cotton plantation and explore the home and property.
Drayton Hall – explore the grounds, home, and property of this historical estate.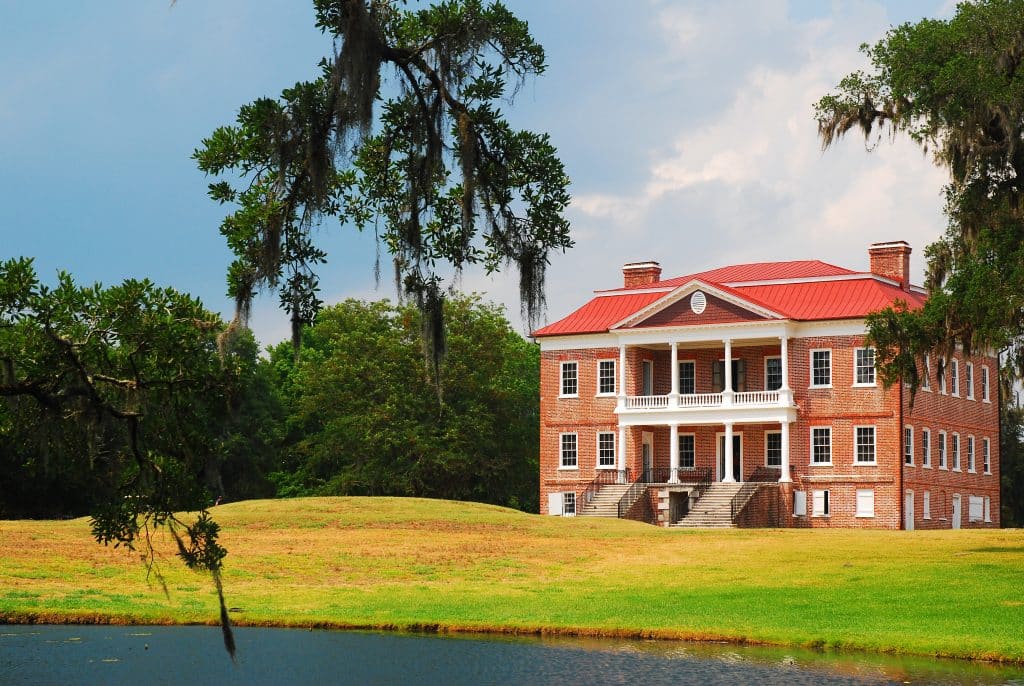 As long as you're out and about visiting plantations, consider a short 20-minute drive to see the Angel Oak Tree; a 400-year-old Live Oak Tree said to be the largest east of the Mississippi. And don't forget to stop in for a meal at the nearby (20-minute drive) Angel Oak Restaurant.
Best Charleston Beaches
For those who just want to sit by the ocean and relax, the Charleston area is home to a variety of beaches to suit any preference.
Folly Beach – It's considered the "Edge of America" and looking at a map, you'll discover why. This is the beach you want if you like food, fun and, surf! Home to countless surf shops, novelty stores, and restaurants, it's the perfect place for family fun. Each year Folly is host to a variety of events including the Folly Beach Wahine Classic (female surf competition) and the Folly Beach Sea and Sand Festival. For a more subdued beach day, head to Folly Beach County Park for rest, relaxation, and amazing shark tooth hunting.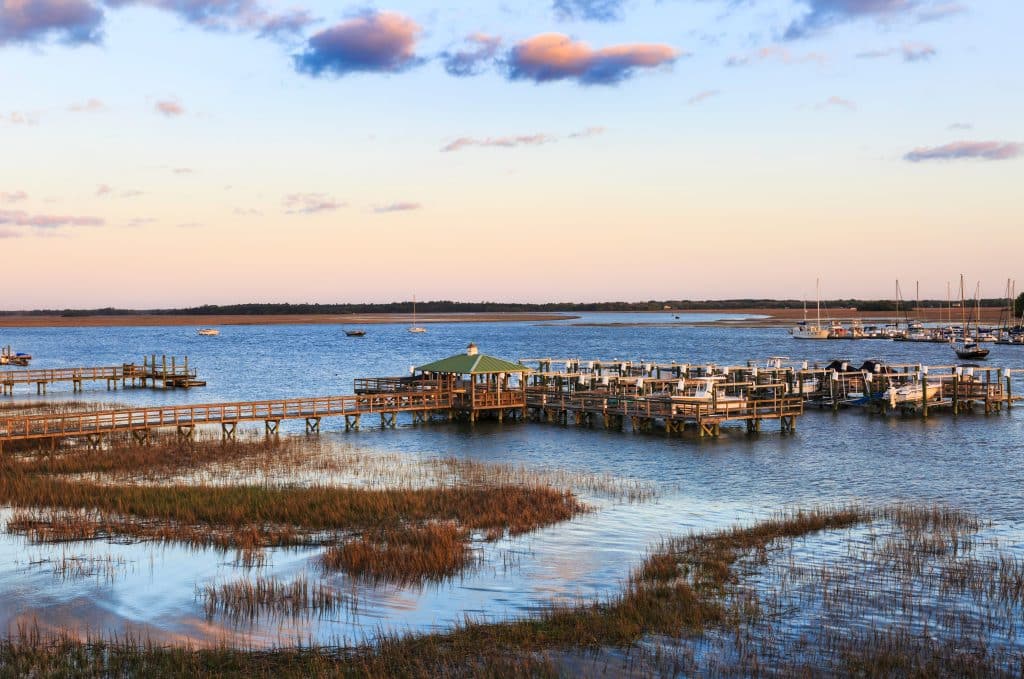 Isle of Palms – Another family-friendly Charleston beach, IOP, is a fun resort town, with beachside shopping, dining, and attractions.
Sullivans Island – Don't tell anyone, but this is where you'll find the locals. It's important to note that swimmers in any of Charleston's waters can encounter rip tides of course. But Sullivan's is known for this, so be careful. What's great about Sullivan's is that it's usually quiet; though parking can be a challenge.
Literary Charleston Experiences
And if you're an Edgar Allan Poe fan, you'll be interested to know that Sullivan's Island is where he wrote or was inspired to write The Gold Bug. Don't forget to grab a burger at Poe's Tavern on Middle Street for more Poe-inspired fun. Oh, and if you're lucky, you may just catch a glimpse of a former Ghostbuster; Bill Murray makes his home on the island.
Note: If you are planning on visiting the Old Slave Mart while near King Street, or the International African American Museum noted below, be sure to stop by Fort Moultrie before leaving Sullivan's Island. In addition to exploring the fort, you'll be able to visit the "Bench by the Road."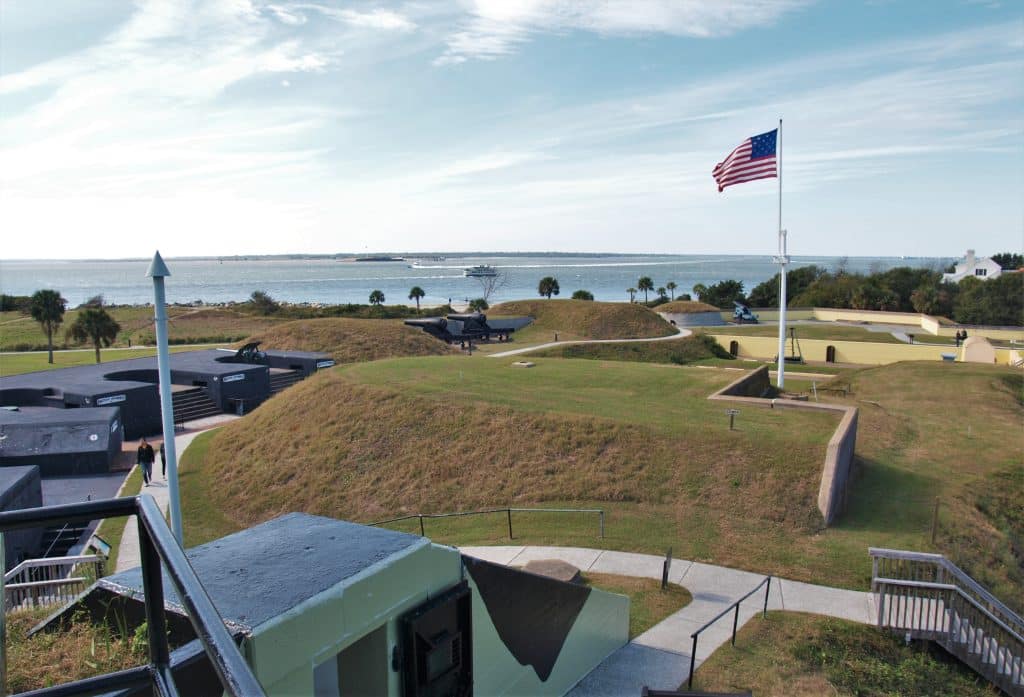 Renowned author Toni Morrison once said, "There is no place you or I can go, to think about or not think about, to summon the presences of, or recollect the absences of slaves . . . There is no suitable memorial, or plaque, or wreath, or wall, or park, or skyscraper lobby. There's no 300-foot tower, there's no small bench by the road." It was this quote that was the inspiration for the installation of several "benches by the road" across the country.
Day Three: Take it back to the Museums
On your third and final day in Charleston, spend the remainder of your trip exploring what the downtown area has to offer. Most notably, the International African American Museum which sits upon Gadsdens' Wharf. This historically somber location is the disembarkation point where 40% of enslaved Africans were brought to the country. It is a shame Ms. Toni Morrison never had the opportunity to witness this newly constructed marvel; she died just months before construction began in 2020.
Of course, Charleston is also home to the South Carolina Aquarium. Also adjacent are boat excursions out to Fort Sumter National Monument. If you time it well, you could likely complete all three in one day as they're within steps of one another.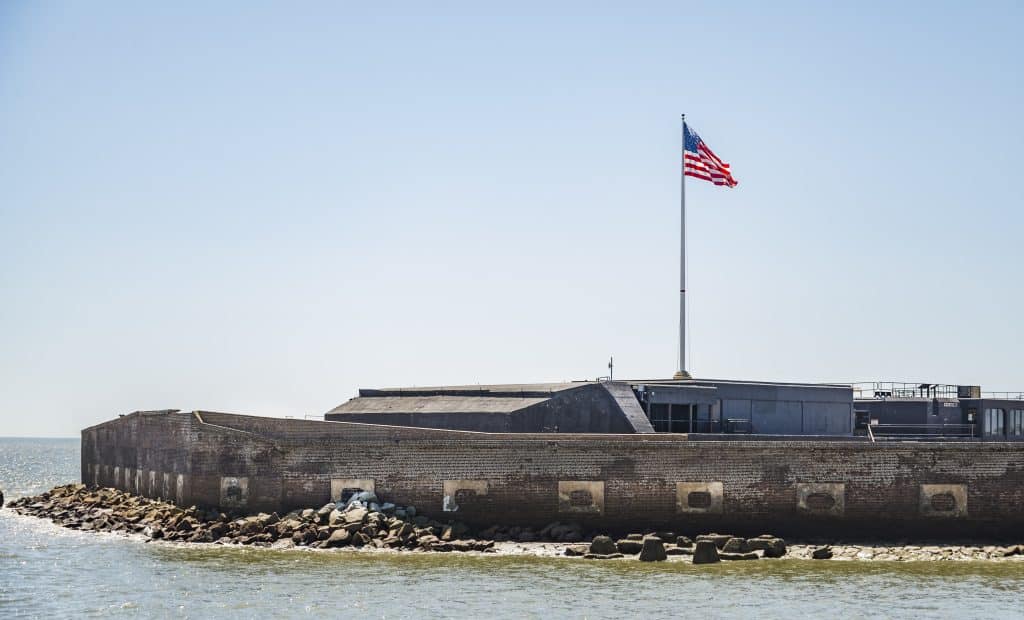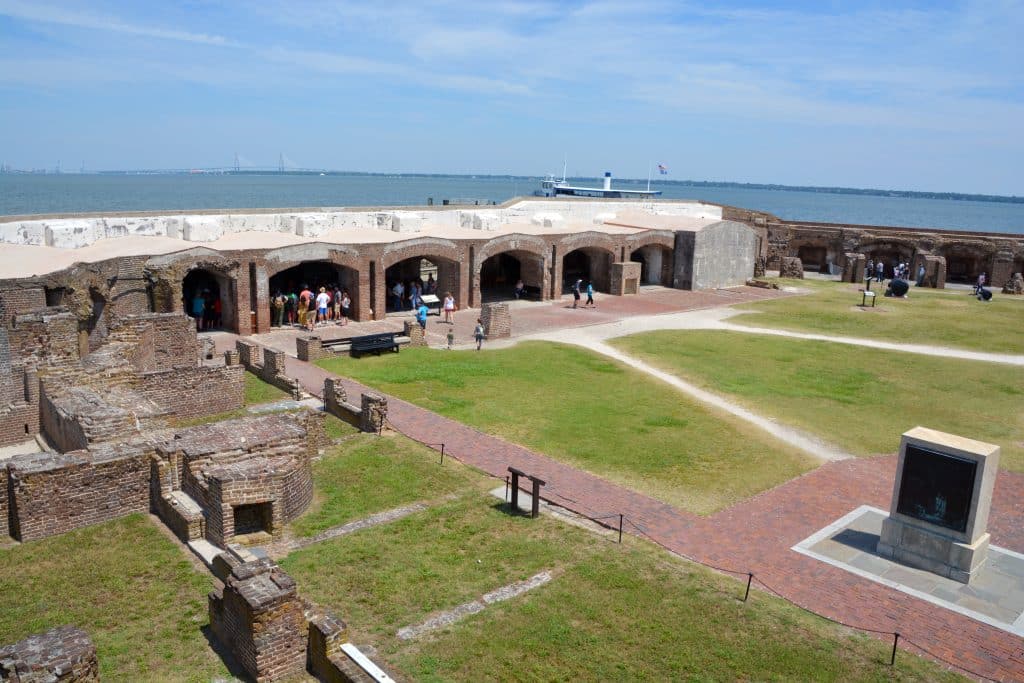 Nearby restaurants can be reached via shuttle, including Fleet Landing, and any restaurant near or around Market, Meeting, and King Streets. Saffron Restaurant is the perfect spot for great food, delicious coffee, and amazing desserts and pastries. It's just 10 minutes away on foot.
This three-day Charleston itinerary only barely scratches the surface. There's so much more to see, do, explore, and eat in the Lowcountry. With a history as vast, rich, and intense as Charleston, you could easily spend a lifetime here and still not experience everything. Maybe that's why it's been the number-one city to visit, for so many years running. It's an ever-changing and evolving destination that deserves to be on your 'must-visit' list at least once.