You don't need to be around me for long to know that fall is my absolute favorite season and fall foliage makes me happier than almost anything else. I decorate my house in fall colors, ghosts, and pumpkins. If I could find a place that is basically fall year-round, I would live there forever. I took gorgeous fall foliage for granted growing up in the mountains but now I find myself in the unfortunate position of having to seek it out. I've gathered some of the top spots to experience fall colors in this American fall foliage inspired bucket list printable. Download it, print it out, and start exploring this fall!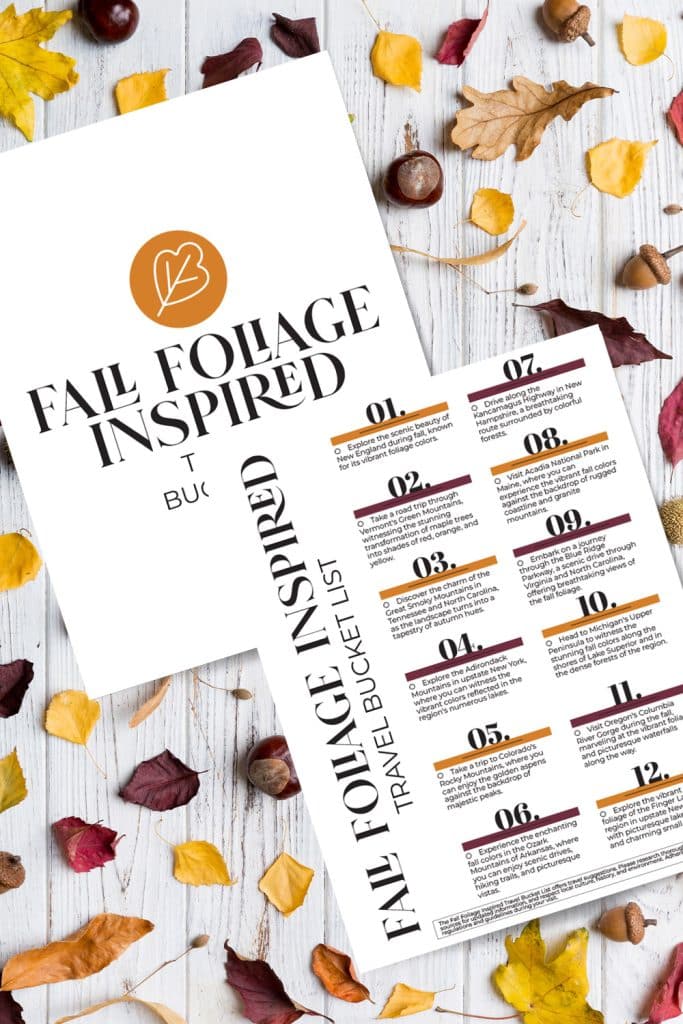 Fall is my absolute hands-down favorite time to travel. It's cheaper, it's cooler, and it's the most gorgeous time of year. From experiencing fall foliage in America's National Parks to countries around the world, you can't go wrong with fall travel–it's what I daydream the most about. Whether you're flying or planning your next fall road trip, this American fall foliage inspired bucket list will give you plenty of inspiration for this year and beyond. Click on the image below to download the PDF.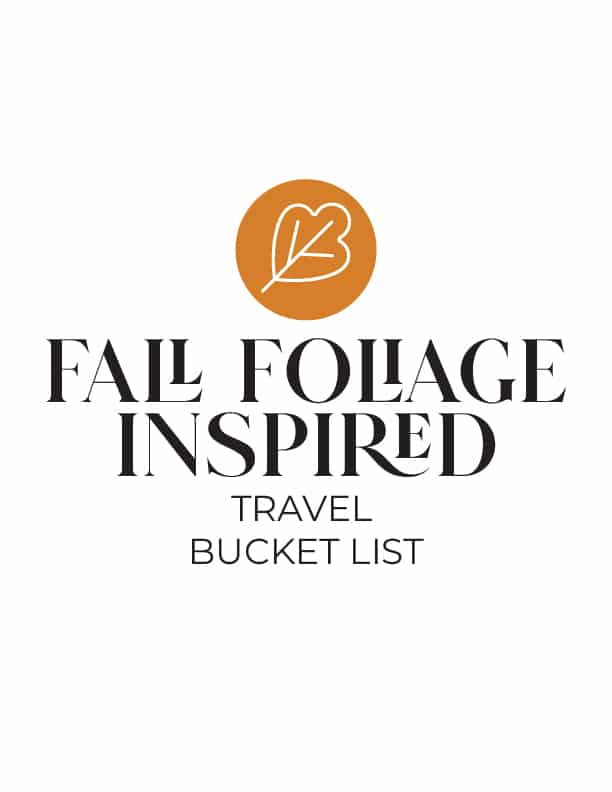 There are so many places to experience fall foliage in the States–this printable only highlights a few, but they're well worth seeking out. Do you have a favorite place to see fall foliage? Let us know in the comments below!