If you're planning a trip to Europe in 2024 or after, you may need more than just your passport to gain entry. Starting next year, 30 countries in the European Union (EU), particularly in the Schengen area, have new requirements for travelers from visa-exempt countries. Short-term travelers will need to apply for authorization to enter these 30 countries through the European Travel Information and Authorisation System (ETIAS), and travelers without authorization will be denied entry. So if you're planning to travel overseas to Europe, you'll want to be in the know about the ETIAS and how to make sure your travel plans aren't thwarted. Don't worry–it really isn't a big deal!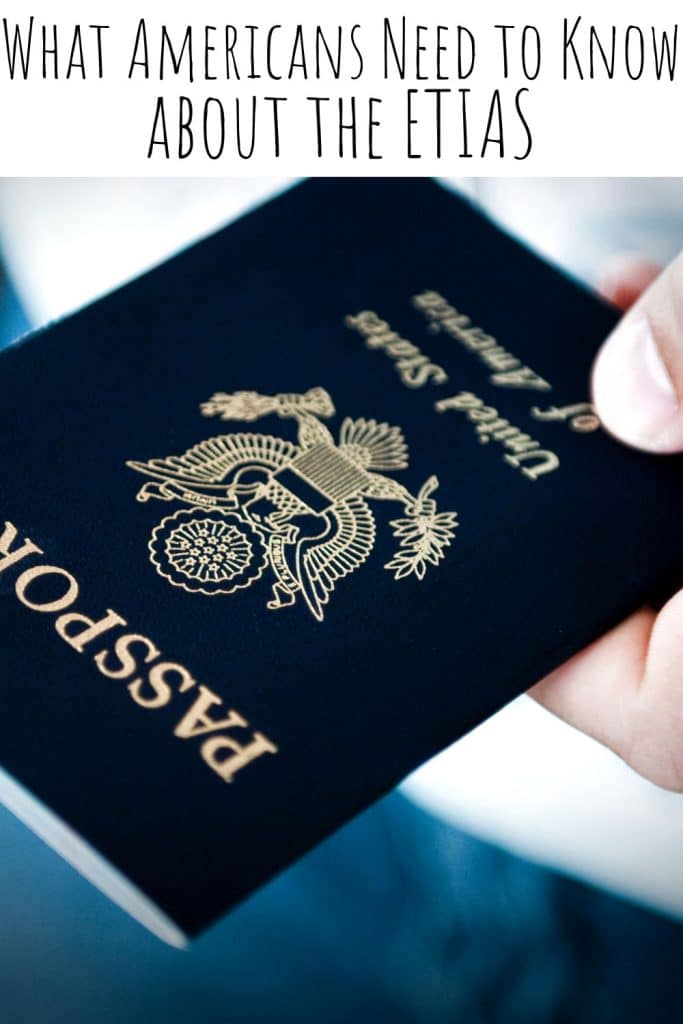 What is the ETIAS system?
ETIAS is an authorization system designed to screen visitors before they enter a country. The main reason the system was designed was to enhance border protection with the intent of preventing terrorism, as well as irregular migration (illegal immigration), in the countries that have opted to be a part of it. 
While some have likened ETIAS to a visa, it is not the same — it is not a travel document. Instead, it's a database-drive system very similar to the United States' Electronic System for Travel Authorization (ESTA), which was created for the same purpose — the prevention of terrorism. Canada employs a similar system as well, called the Electronic Travel Authorization (eTA). Many Americans are unaware that their own country already has essentially the same travel authorization process as the European Union is about to implement–having this process in place is not a targeted way to keep travelers out of a country, it's intended as a way to keep everyone safe.
How does ETIAS work? 
ETIAS works by gathering information (via an application submitted by the individual intending to travel to the country) to screen potential travelers. The information is then stored in a database. 
What countries require ETIAS authorization? 
The following European countries will be requiring ETIAS authorization: 
Austria, Belgium, Bulgaria, Croatia, Cyprus, Czech Republic, Denmark, Estonia, Finland, France, Germany, Greece, Hungary, Iceland, Italy, Latvia, Liechtenstein, Lithuania, Luxembourg, Malta, Netherlands, Norway, Poland, Portugal, Romania, Slovakia, Slovenia, Spain, Sweden, and Switzerland.
Who needs to apply for ETIAS authorization?
Travelers who are planning to short-term stay for up to 90 days within a 180-day period must apply for authorization if they are from any of the 60 countries that have visa-free access to the listed countries. This includes the United States. 
How do I apply for ETIAS authorization?
While the application system is not up and running just yet, when it is, the mobile application form will be available online on the ETIAS official website. The ETIAS application will ask for simple information similar to a typical background check, including personal information like name, parent's name, date of birth, employer, level of education, address, and criminal convictions. On the ETIAS form, you will also need to share the country/countries that you intend to travel to.
When filling out the online application, you'll also be required to present proof of a passport that is at least 3 months from its expiration date. 
How much does the application fee cost?
The application fee is reported to be $8 USD, which you'll likely be able to pay via a debit or credit card.
When should I apply?
While the process for application approval can be very short (mere minutes), it can also extend to up to 30 days if more information needs to be submitted or interviews need to be conducted. Applying as soon as you know that you're intending to travel is ideal.
Who could be denied authorization to travel? 
Applicants who are considered a security threat will not receive authorization. Also, applicants with a passport that will expire within 3 months will not receive authorization.
How long does ETIAS authorization last?
ETIAS authorization lasts for three years. However, if your passport expires during that time, you will need to reapply.
Do I still need a passport?
Possession of a valid passport is still an entry requirement for these countries. Without one, border guards can, and will, deny entry.
​I am intending to study or work in one of these countries — do I need ETIAS authorization?
ETIAS is intended only for travelers that are who are planning short-term stays (the duration of the stay should not exceed 90 days). International visitors intending to work or study for more than 90 days do not need an ETIAS authorization. Instead, students should apply for a student visa, and workers should apply for a work visa.
What additional information should I know about ETIAS?
Since ETIAS relies on a central system that will be available to transportation carriers, prior authorization is required to even board planes or sea carriers headed to any of the countries. 
For more detailed information on what you should know about the ETIAS, you can visit the official ETIAS website. 
The ETIAS won't impact European travel at all–it's a very small additional step in your travel planning and something other nationalities are already very familiar with. Don't let it change any of your future travel plans!
While you're planning your next European holiday, don't forget to check out these tips and tricks on renting a car.