A holiday in Europe is sure to be full of thrills and adventure, and one you'll never forget. With so much to see and experience, you will most certainly need to rent a vehicle. I'm such a big fan of taking a road trip instead of flying when possible and these tips will take the stress out of renting a car in Europe.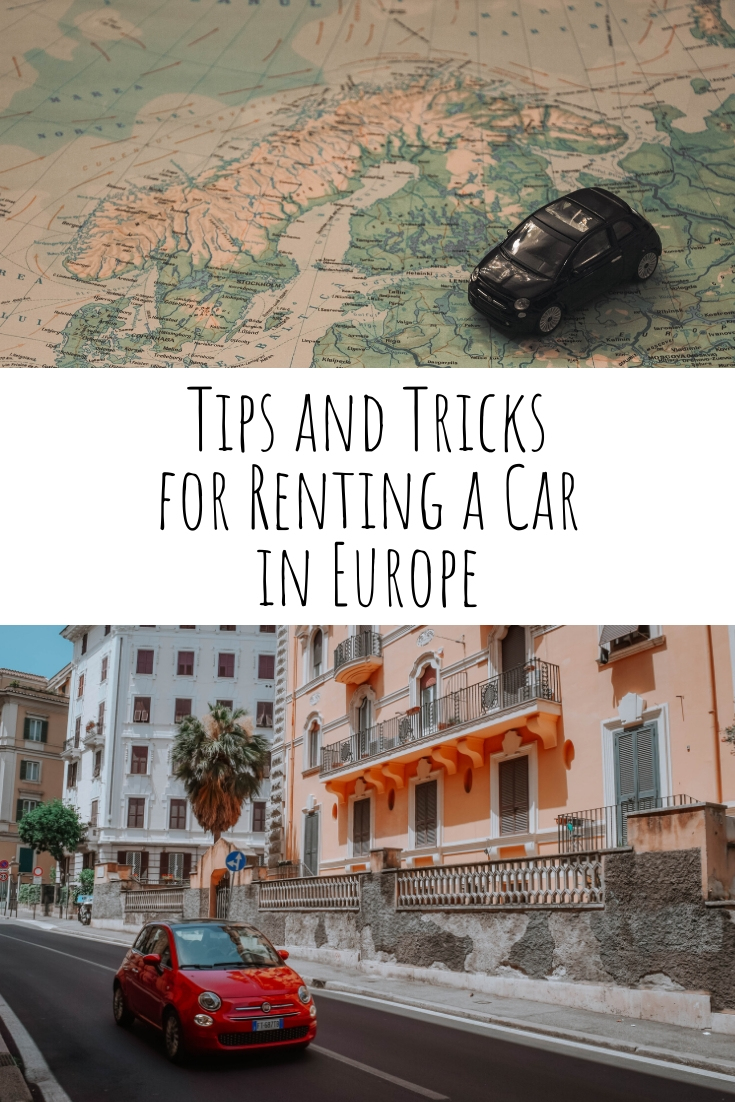 Shop around for the best deal.
This post contains affiliate links.
With each rental company having its own website, it can be overwhelming to search for the best deal. I suggest using Auto Europe. It is a very user-friendly website that searches for the best prices from major rental companies including Alamo, Avis, Budget, Enterprise, Hertz, and EuropCar. It's like Kayak, but for rental cars. You can cancel your booking 48 hours before pickup for free. Most importantly, they offer 24/7 customer support and 240,000 pick up locations worldwide. They're my favourite for renting a car in Europe and beyond.
Rental Insurance
When booking your car, use a credit card that offers rental car insurance. Purchasing rental car insurance at the company kiosk can be quite a bit more expensive. Insurance is a necessity in my mind, so if the only way you can get it is by adding it at the counter, then please do it.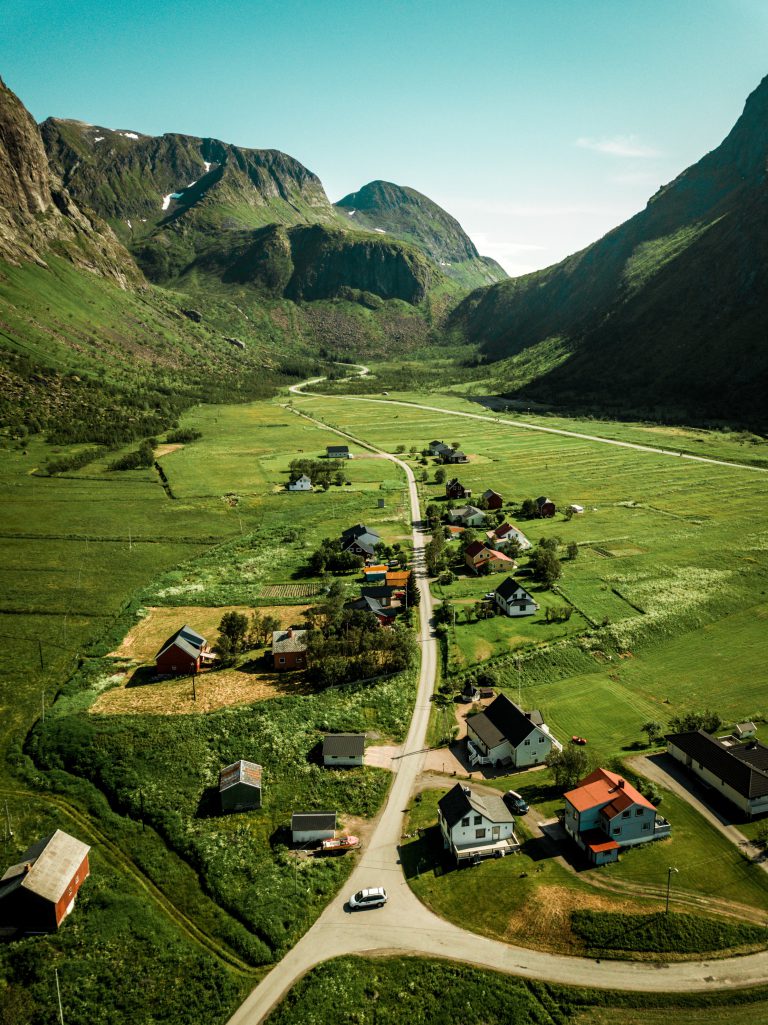 Manual vs. Automatic
If possible, rent a car with a manual transmission. Automatic cars can sometimes cost you up to 50% more than manuals. Best to brush up on your manual skills! Manual is much more common in Europe than the States, so an automatic may not even be an option.
Inspect the vehicle.
Before signing any contract and driving away with the rental car, complete a thorough inspection of the outside and inside of the vehicle. Look for any scratches, nicks, dings, or dents, and make sure these are documented so you are not held responsible for them upon return of the car.
Avoid renting a car directly from the airport.
Many rental car businesses are required to charge extra airport taxes and feels. Consider an off-site location you can take a bus, train, or taxi to get to.
Ask for documentation.
The rental agent can provide you with the amount to be charged once your trip is complete. This will, of course, be an estimate, but it will end up being as close as possible to the final amount. Also, have the rental agent sign the receipt for further documentation. This is to protect yourself from unnecessary and exorbitant fees added on after the fact.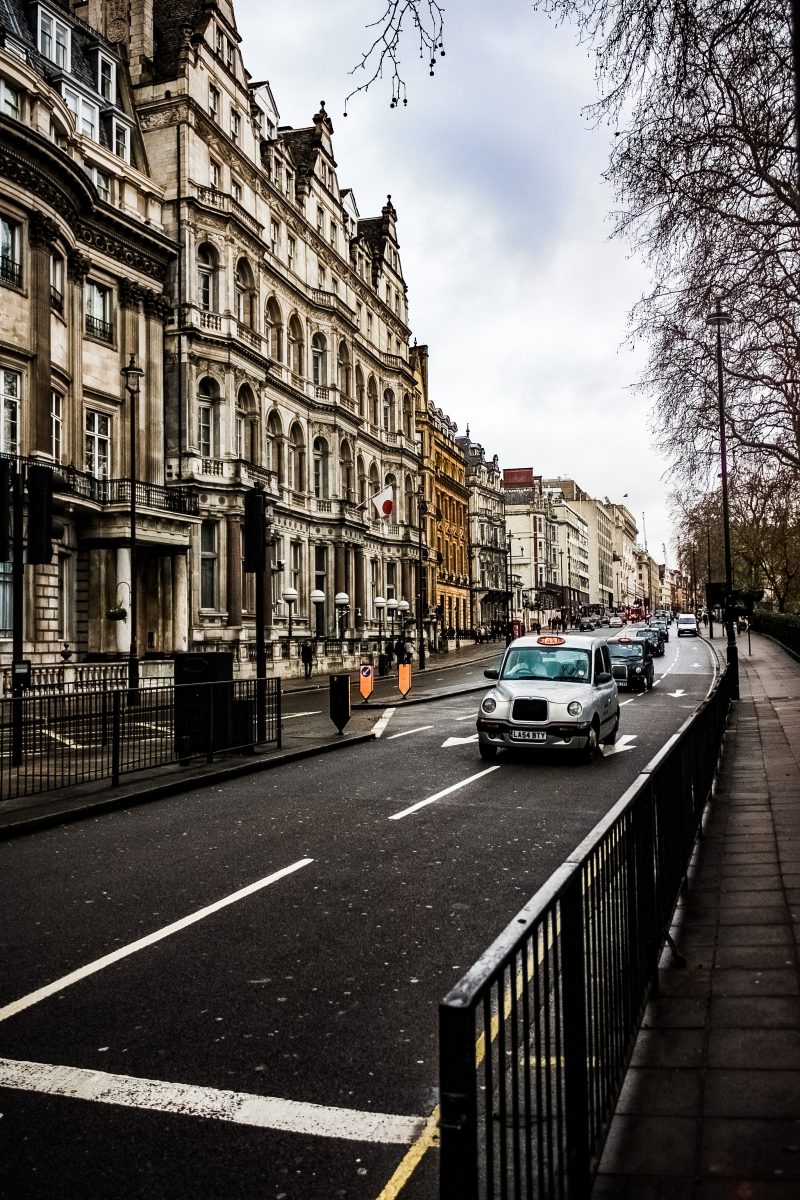 Obtain an International Driver's Permit (IDP).
This is different than an EU driver's license. Essentially, the IDP is the European extension of your domestic driver's license. You cannot have an IDP without a valid driver's license from your home country. Countries that require an International Driver's Permit include: Spain, Germany, Italy, Greece, Slovenia, Poland, Hungary, Austria, and Bosnia & Herzegovina. It is likely a rental agent may not ask to see your IDP at the time of pickup, but it will come in handy in case you are pulled over by law enforcement.
You may need a "Green Card."
This isn't the same as the U.S. version of a Green Card. It is insurance needed to cross certain borders and proves that your car has the minimum level of insurance. If you are travelling to any of the 28 European Union countries, Adorra, Norway, Iceland, Serbia, Switzerland, or Liechtenstein, you are not required to have a green card. However, if you are travelling into counties such as Bosnia & Herzegovina, Albania, and Montenegro, you will be required to have a green card. If you are travelling to the UK in the near future, you may need to obtain one, as they may no longer be a part of the EU. The rental car company is capable of issuing you a green card when you make your reservation.
Confirm the type of fuel your car requires.
This may seem an obvious suggestion, but you would be surprised. Other terms for gas include: essence, petrol, and benzine. Some vehicles may even use diesel. Keep in mind that in Europe, fuel prices are listed in liters.
Drive on the correct side of the road.
It is likely you are aware that the UK and Ireland drive on the left side of the road and the driver's side of a vehicle is also on the left. However, it is one thing to know this, and another to execute it. If you are not accustomed to driving on the left side of the road, this may be disorientating at first. It's best to practice driving in a parking lot or quiet residential streets so you can acclimate yourself safely.
Consider location.
If your departure location is not the same as your arrival, consider turning in your car to another location that is closer and more convenient. With 20,000 Auto Europe locations, you're likely to find one conveniently located.
Extra non-EU fees.
If you are travelling into and between non-EU countries, you could be charged an extra fee. This can range from €15 to €50.
Vignettes are a real thing.
Vignettes are a road tax and based on the time you are using the roads, as opposed to tolls, which are based on the distance you travel. Countries that require vignettes include: Austria, Bulgaria, Czech Republic, Hungary, Romania, Slovenia, Switzerland, Slovakia, and Moldova. For most countries it is a small sticker placed on the windshield. These can be purchased at border crossings and gas stations, and the price ranges from €30- €150. Each country has individual guidelines. Therefore, it is best to check with the rental car company when picking up your vehicle.
Suggestions for Returning Your Rental Car:
Fill up the gas tank before returning the vehicle. Many companies charge up to 3 times to fuel up the vehicle.
If you cannot fill up the tank beforehand, check the petrol reading. Make sure you know (and document) how much fuel is left so you are charged the right amount and nothing more.
Complete a thorough check of the inside of the vehicle for possible left-behind items. Look inside pockets behind seats, pouches, consoles, door pockets, and the trunk. Check every crevice for smaller items as well.
Before handing over the keys, do a thorough inspection of the vehicle. Look for any scratches, nicks, and/or dents that were not there before dropping off the vehicle. You want to be sure that any damage done to the vehicle while in your possession is documented, and nothing more. You want to ensure you are not being charged for any damage you yourself did not cause.
Finally, request a final receipt of charges, and have the agent sign this document.
I hope this post has given you some good information about renting a car in Europe! It doesn't need to be a scary process and can make your holiday so much nicer.