Fall is one of the best times of year to get out there and start exploring our nation's national parks. With summer over and the kids back in school, national parks begin to slow down. However, another reason to visit is the changing of the leaves each fall. As vibrant reds, oranges, and yellows add new beautiful views to the parks, it's a great time to head to some of the parks to see the foliage. Here are the best national parks for fall foliage.

Acadia National Park, Maine
The peak leaf season for fall foliage is during the first couple of weeks in October and worth the trip to Maine. A great way to see the foliage here is by driving the 27-mile loop road from the Hulls Cove Visitor Center to get a great view. You can also stop at various viewpoints and overlooks to take in all the foliage this park has to offer during the fall months.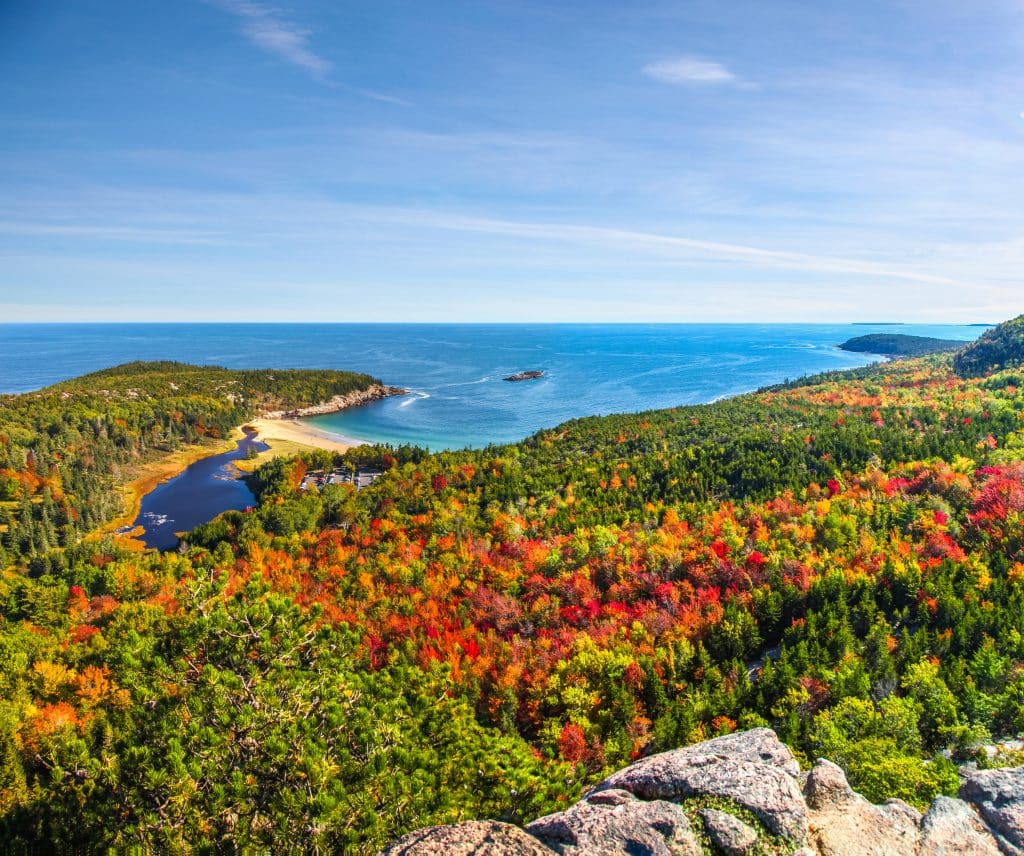 Shenandoah National Park, Virginia
If you're looking for a new way to experience fall foliage, you will love the Fall Foliage Bike Festival here. Every year they hike a part of the Appalachian Trail and then spend an afternoon cruising down to see the colors. Peak fall foliage in this park is during the latter half of October, but you can still see some color change earlier.

Cuyahoga Valley National Park, Ohio
One of the nation's lesser-known parks is one of the best places to see fall foliage! With lush forest scenery all around, you can see fantastic foliage during the fall months here. Head up to Brandywine Falls or a short hike to Blue Hen Falls for the best views. The peak time for fall foliage is in late October for this national park.

Grand Teton National Park, Wyoming
While most people associate this park with mountain peaks, wildlife, and shimmering lakes, it's also one of the best parks to visit during the fall months. You can see tons of yellow hues amongst the forest trees from September until early October. While it won't be the traditional bright oranges and reds, you'll find light orange and yellow foliage here.

Great Smoky Mountains National Park, North Carolina, and Tennessee
You'll be able to see the park's fall foliage in the higher elevations as early as mid-September, while the rest continues into October and early November at lower elevations. However, the display of sugar maples, hickories, and other trees mixed with the autumn wildflowers makes for a stunning fall foliage display within this national park.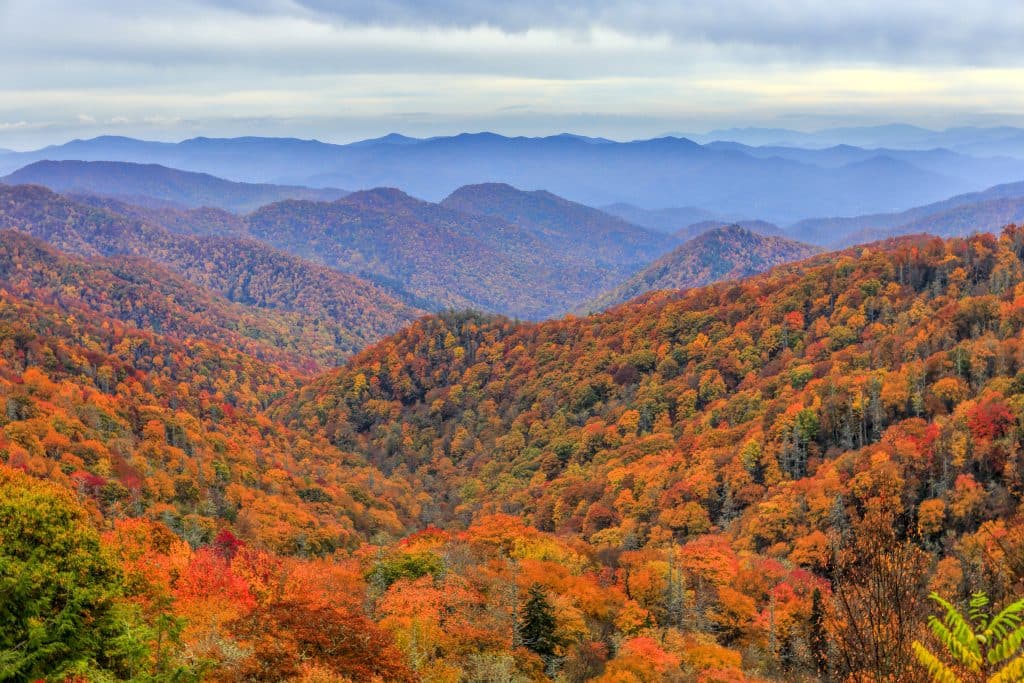 Zion National Park, Utah
During the fall, crowds start to taper off with the temperatures. The fall colors make their way through the park in late October and early November, with temperatures in the '30s-'50s making for a chilly experience.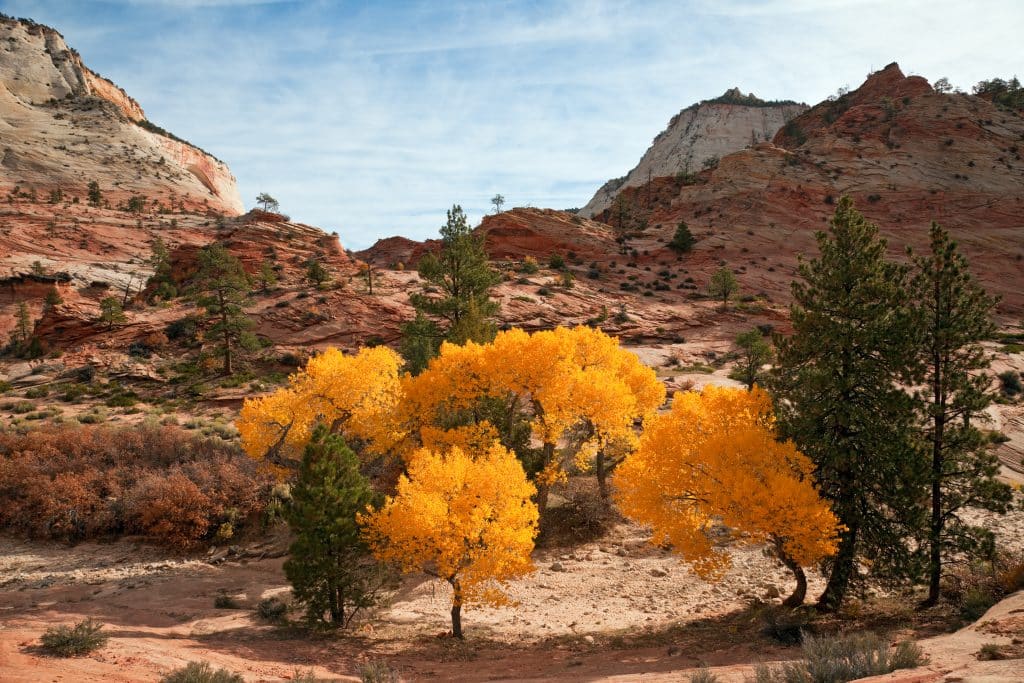 If you're looking to see some beautiful national parks for breathtaking fall views, you will love these ideas to get you started! Hopefully, you can find a place close to you with fall foliage for you to see this fall.
Try these fall road trips for more gorgeous inspiration.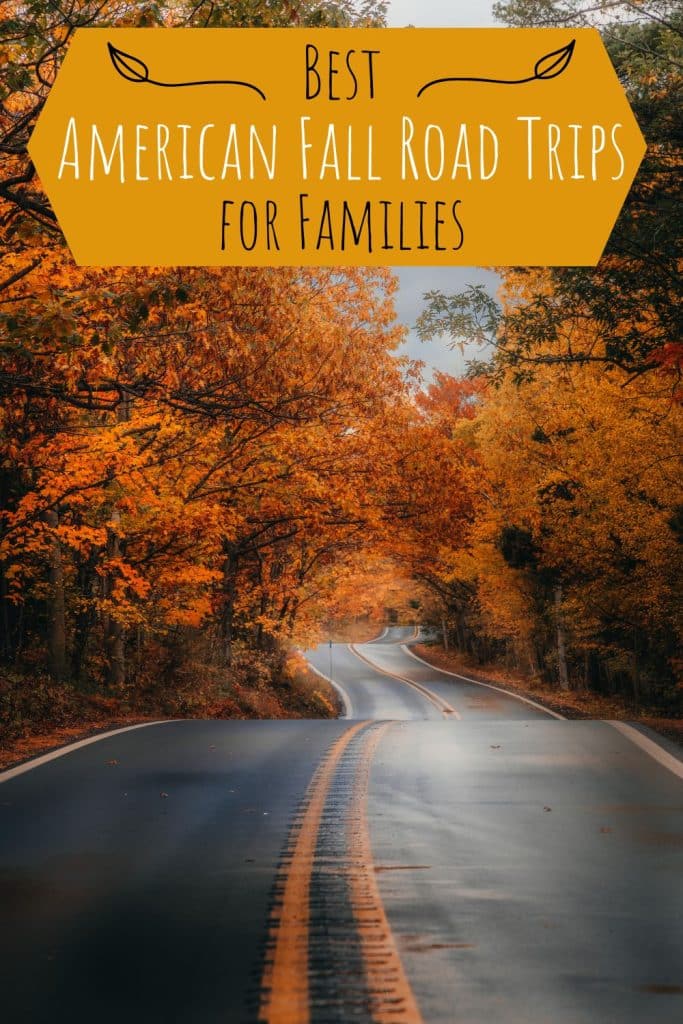 Or go further afield with these great international destinations for fall foliage.