Sherlock Holmes – the name conjures up images of a tall, lean figure in a deerstalker hat and Inverness cape, smoke billowing from his pipe as he solves another impossible mystery. For Arthur Conan Doyle's fictional detective, the location of his Baker Street home is as iconic as his deerstalker and pipe. So, it's no surprise that when the Sherlock Holmes Museum opened in 1990, it chose to do so at 221B Baker Street – the world's most famous address. The museum is a historic Georgian house that was used as a lodging house between 1860 and 1936 before being converted into a museum. The inside of the museum has been recreated to appear exactly as it did in Doyle's novels. Tall, narrow staircases, creaking floorboards, and a coal fire burning in the grate – it's like stepping into a time machine. If you're a mystery fanatic looking for your fix of whodunits, this is the place for you. The museum is full of memorabilia from the Sherlock Holmes stories and some interesting items belonging to Conan Doyle himself. This is one of my favorite hidden gems in London–this guide highlights what you need to know about visiting the Sherlock Holmes Museum.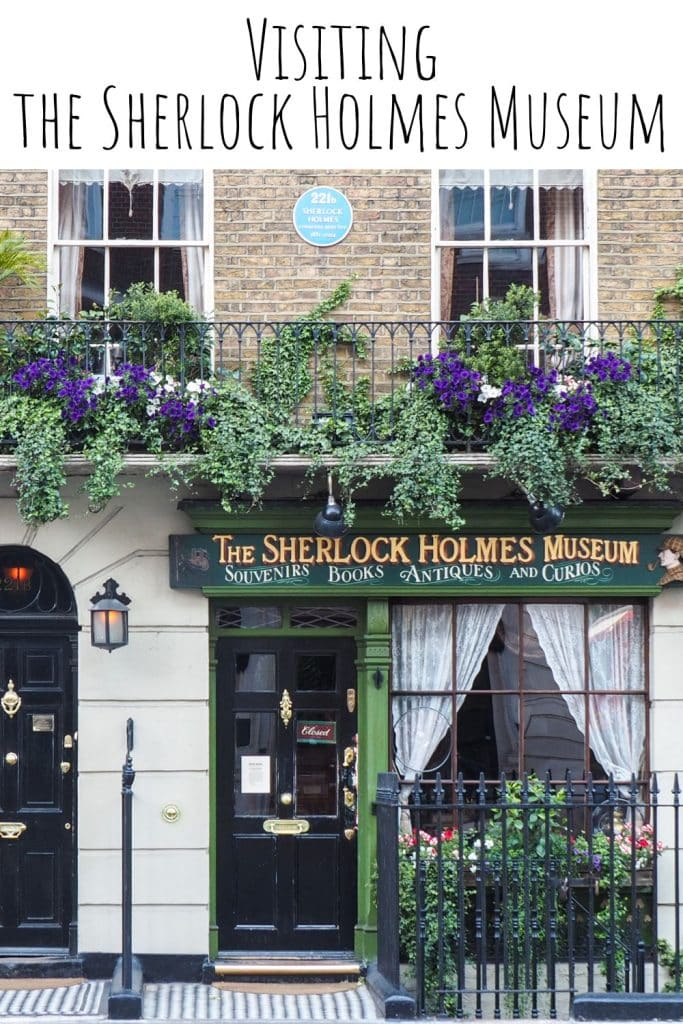 What You Can Expect
The museum is spread over four floors of an 1815 townhouse and does a fantastic job of recreating the world of Sherlock Holmes. On arrival at the museum, you'll go directly into the shop, which takes up the entire ground floor. The museum staff is costumed in Victorian-era outfits, lending a certain charm to the proceedings.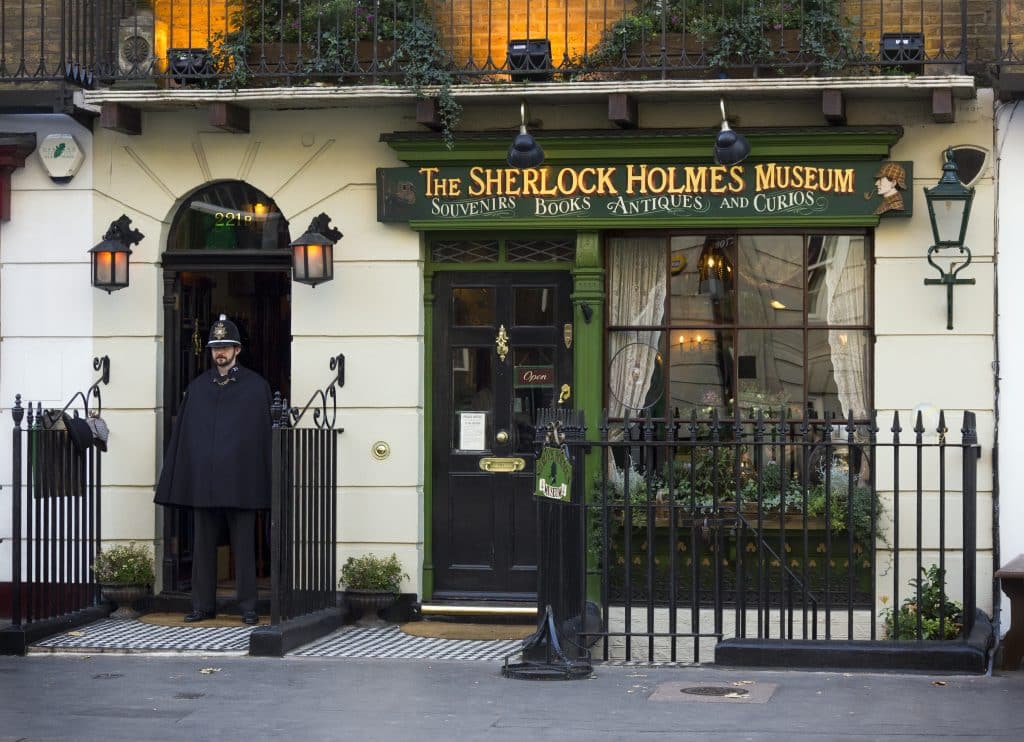 Mrs. Hudson, Holmes' housekeeper, will greet you at the museum's door and show you the many rooms that make up the house. You'll see the living room where Holmes and Watson would discuss cases, Holmes' bedroom, and even the bathroom where he kept his chemicals.
The Main Highlights
The first floor features the famous sleuth study room. It looks out onto Baker Street from its large bay windows. It contains many original props from the Sherlock Holmes films starring Basil Rathbone.
The study room has been brought back to its Victorian roots. Sitting by the fireplace is Sherlock's armchair. The room is packed with relics, including gaslight lamps, a magnifying glass, an ancient copy of The Times, and a violin. It is your perfect selfie moment.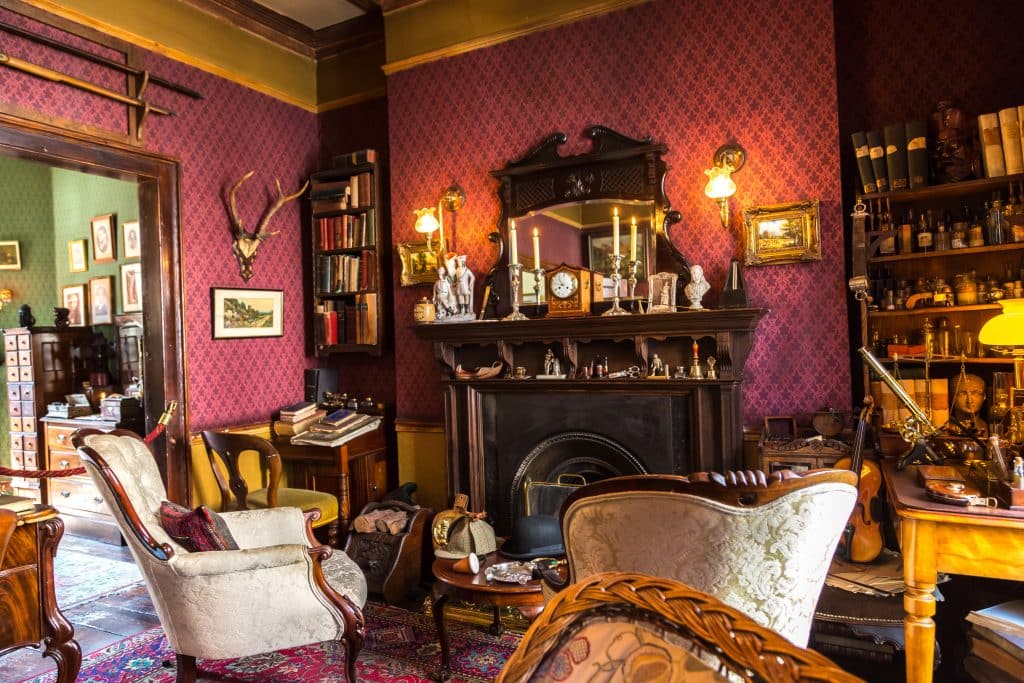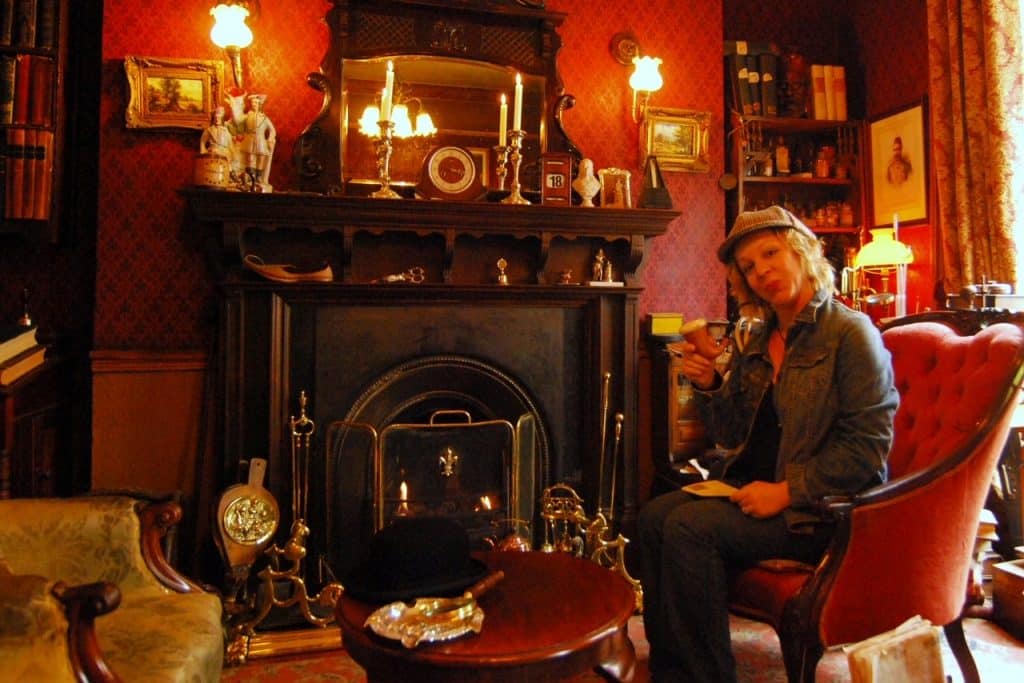 One floor up, you'll find an exhibition dedicated to the life of Arthur Conan Doyle. This room has been left exactly as it was when he died in 1930. The walls are lined with books, and there's a large desk in front of the window where Conan Doyle wrote many of his most famous stories.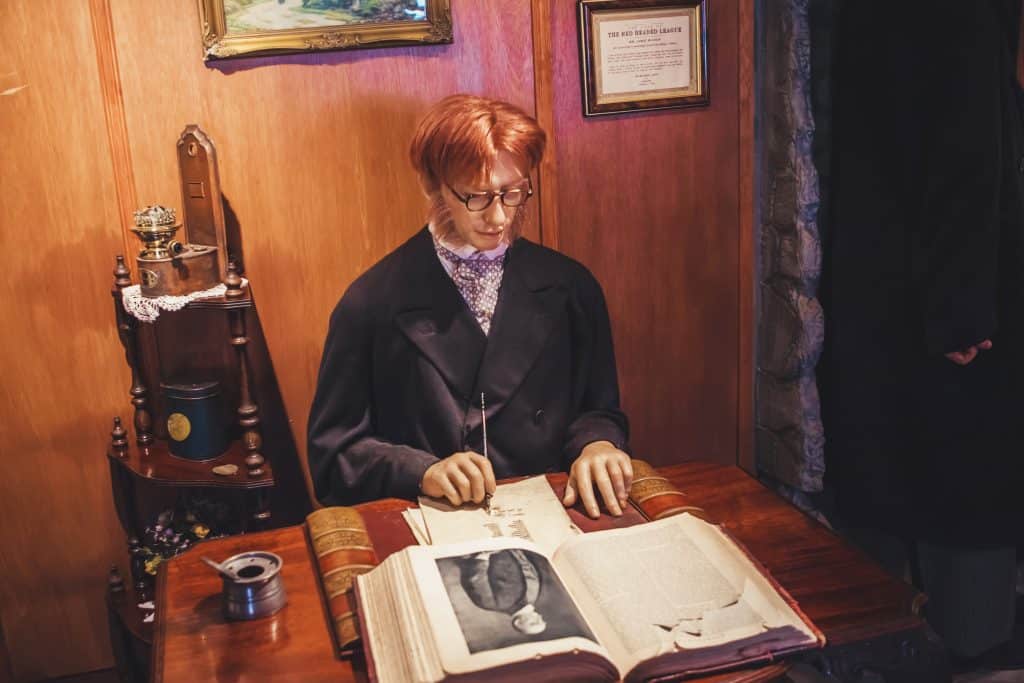 The next stop on your tour is Watson's bedroom, which offers a glimpse into the life of Holmes' trusted sidekick. The room is small and cramped, with barely enough space for the bed and a chest of drawers. But it does have a view of Baker Street, which must have been a comfort to Watson when he was recuperating from his injuries.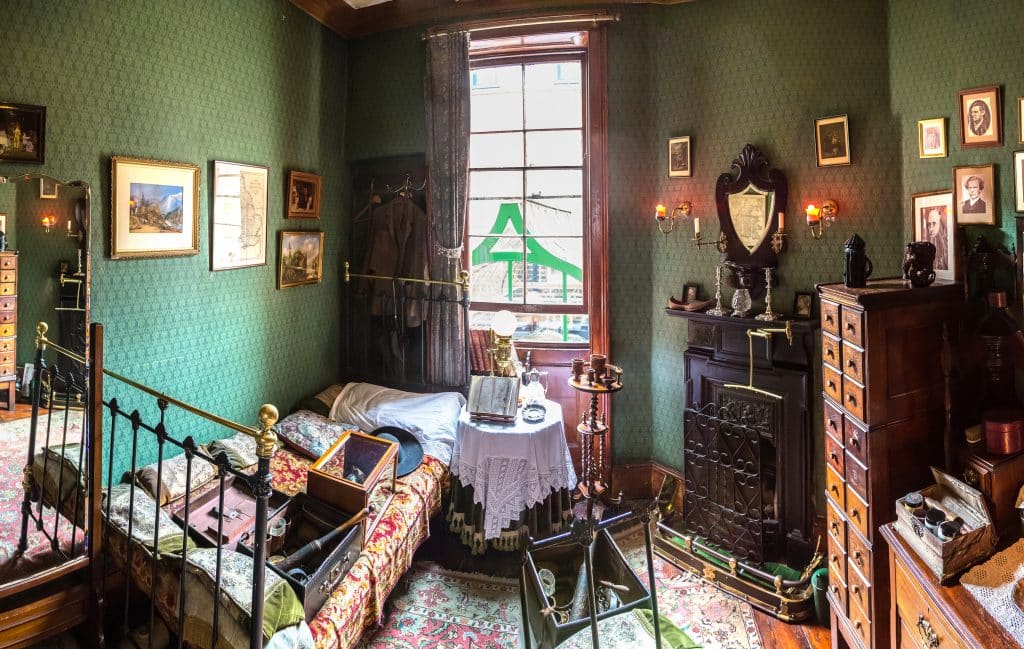 As you climb to the museum's top floor, you'll enter what was once the attic. This is now a gallery dedicated to the many film and television adaptations. You'll also come across lifelike wax figures of some of the most famous actors to play Holmes and Watson, including Jeremy Brett, Benedict Cumberbatch, and Robert Downey Jr.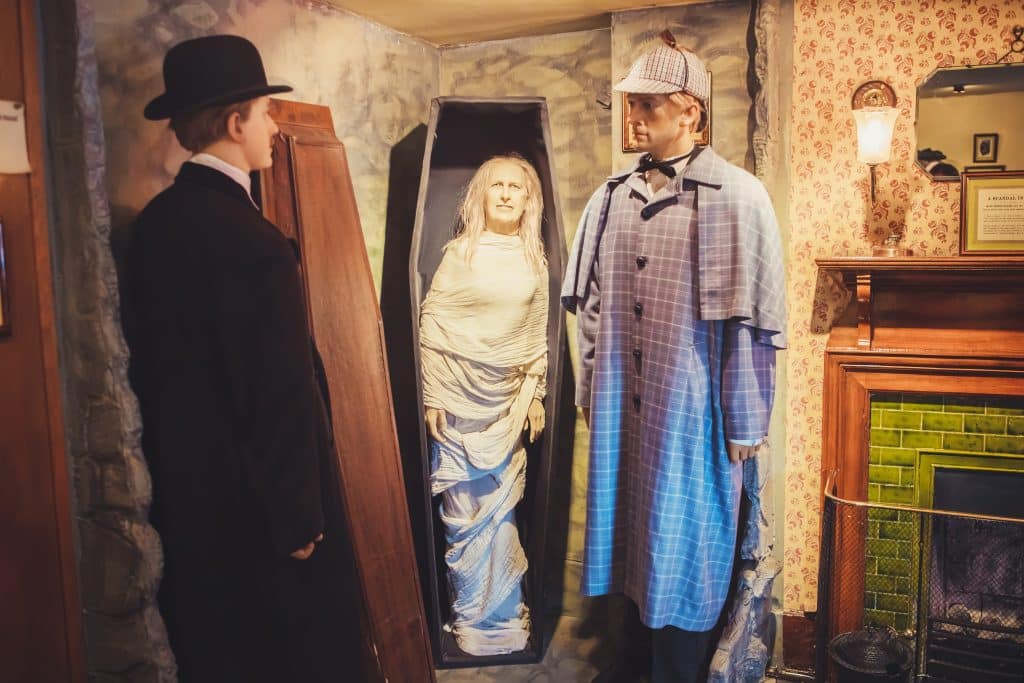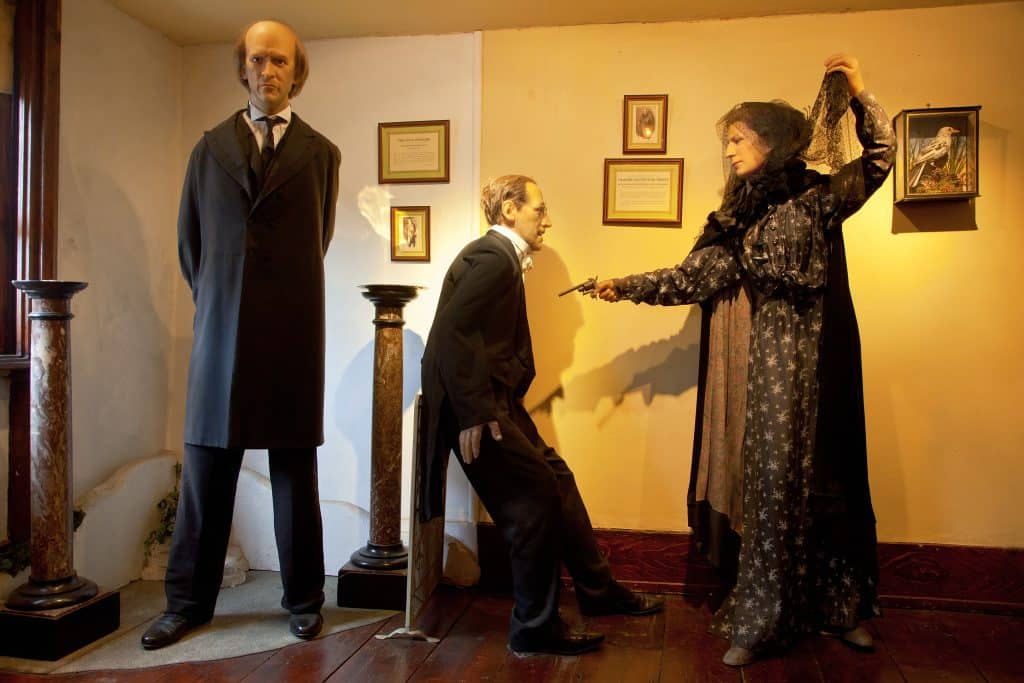 There are plenty of original Conan Doyle manuscripts on display and some iconic props and costumes used in film and TV adaptations over the years.
The Gift Shop
No visit to the Sherlock Holmes Museum would be complete without a trip to the gift shop. Here you'll find an array of Sherlockian merchandise, from books and games to clothes and jewelry. If you're looking for a unique souvenir, you'll find it here. The shop stocks many exciting items, including replica deerstalker hats, pipes, and magnifying glasses. You can also buy some more unusual Sherlock Holmes-themed gifts, such as mugs emblazoned with famous quotes from the stories or keyrings in the shape of Sherlock's magnifying glass. The last time I was here it was a bit too Cumberbatch-heavy for my taste, but there were still fun things to find.
Planning Your Visit
The museum opens its doors to the fans at 09:30. The closing time is 18:00, so you have plenty of time to explore the different floors.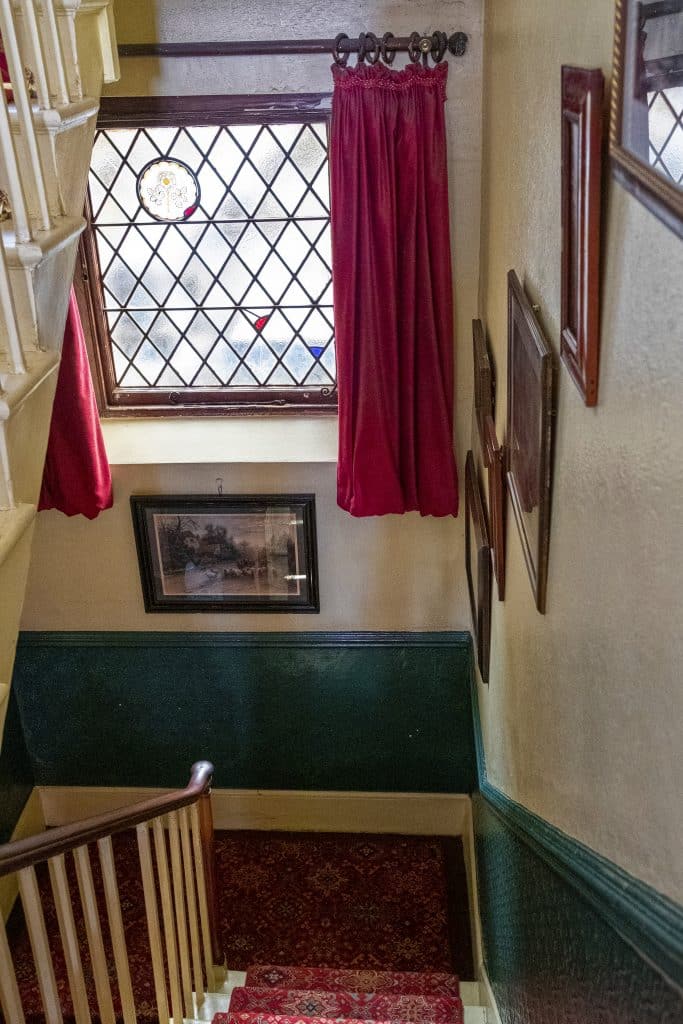 Admission is £16 for adults and £11 for children under 16 (as of July 2023). Booking your ticket ahead of time is highly recommended as the museum has become increasingly popular and long queues easily happen. Head into the gift shop with your pre-booked ticket at least ten minutes ahead of the time listed on it. If you don't get there at least ten minutes ahead of time, you may lose your ticket.
The Sherlock Holmes Museum is located at 221B Baker Street, London. The closest tube station is Baker Street, served by the Bakerloo, Jubilee, Metropolitan, and Circle lines.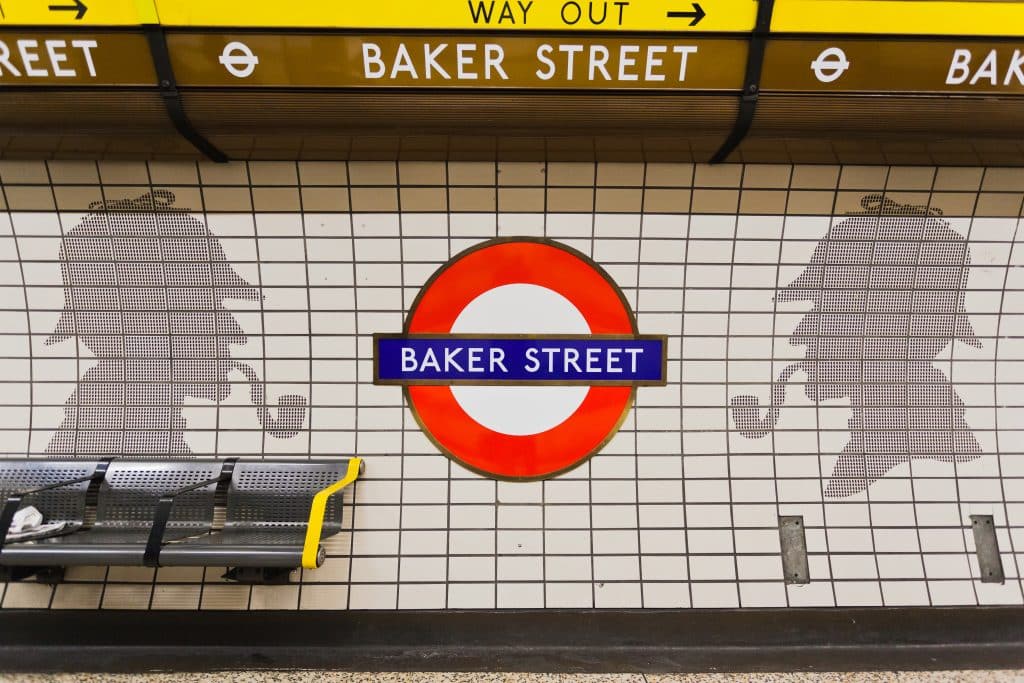 Marylebone station is the closest mainline station if you're traveling by train. It's just a short walk from the museum (roughly around four minutes). Other stations that you can consider are Euston, St Pancras, and Kings Cross.
Practical Tips for a Good Time
You want to have the best time possible while visiting the museum. So, here are some top tips:
Wear comfortable shoes as you'll be doing a lot of walking.
You must arrive early if you want to avoid the queues (if you don't have a pre-booked ticket).
Ask the staff first if you want to take photos inside the museum. They'll be happy to help you get the perfect shot.
When you visit the museum, ensure you have enough time to explore all the different floors and exhibits. Keep at least ninety minutes for your visit, as there is much to see and do.
There are no tea or coffee facilities inside the museum, so make sure you bring your own refreshments. Or you enjoy a grand English or continental breakfast at the

Park Grand Paddington Court

.
We also recommend taking as little luggage as possible. The museum is located on a crowded street, and there's nowhere to store your bags inside. It can also be tight and crowded in places.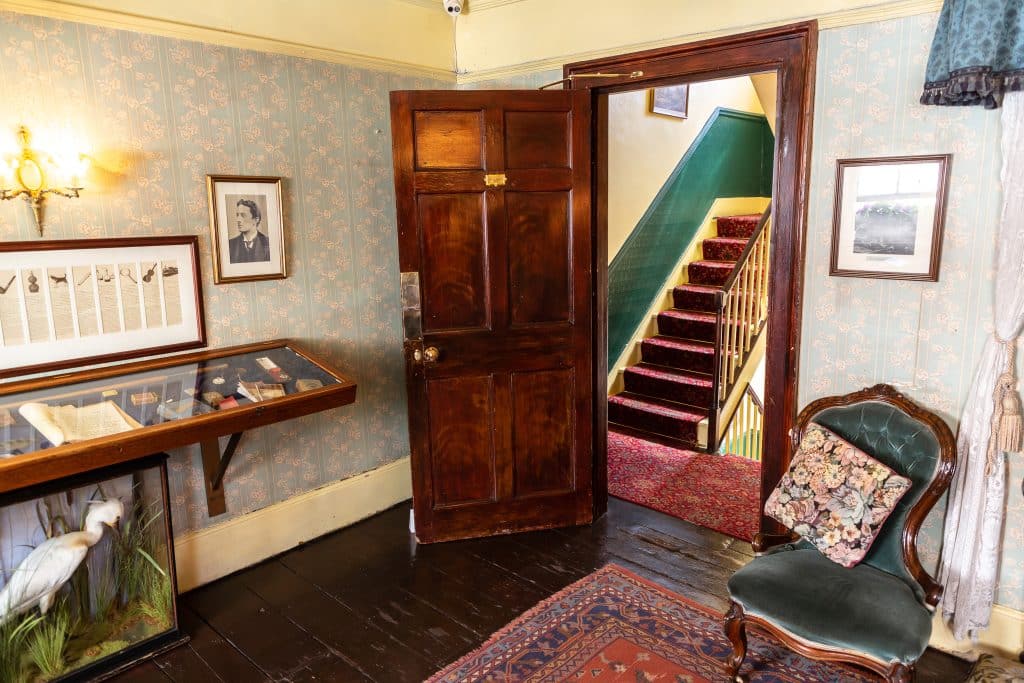 The Sherlock Holmes Museum is a can't-miss for any fan of the world's most famous detective. It is managed by the Sherlock Holmes Society of London. It contains interesting artifacts, original manuscripts, and film and TV memorabilia. There is a world-famous gift shop on-site (I do love a good gift shop!), and the museum is located in a convenient spot for visitors, with good transport links and plenty of nearby restaurants.
Visiting the Sherlock Holmes Museum should be on any fan's must-do London list. I love Sherlock, so much so that I have a Sherlock Fox tattoo. It's a really fun museum to geek out in and I can't wait to go back.
If you *really* want to show your Sherlock love, make this fun London Underground Baker Street shirt!