I have been in love with everything Sherlock Holmes for as long as I can remember. I grew up listening to taped copies of old radio shows. I read all of the original stories and then started collecting anything at all related to Sherlock. My house is full of Sherlock Holmes pieces. The one place I asked to go on my first visit to London was the Sherlock Holmes Museum. Have I mentioned the tattoo on my arm? Sigh. Let's just say that Sherlock and I go way back and it's crazy to think that this is the first Sherlock craft I've shared with you (it certainly won't be the last!). These Sherlock Holmes Inspired Banners are a fun homage to the great detective.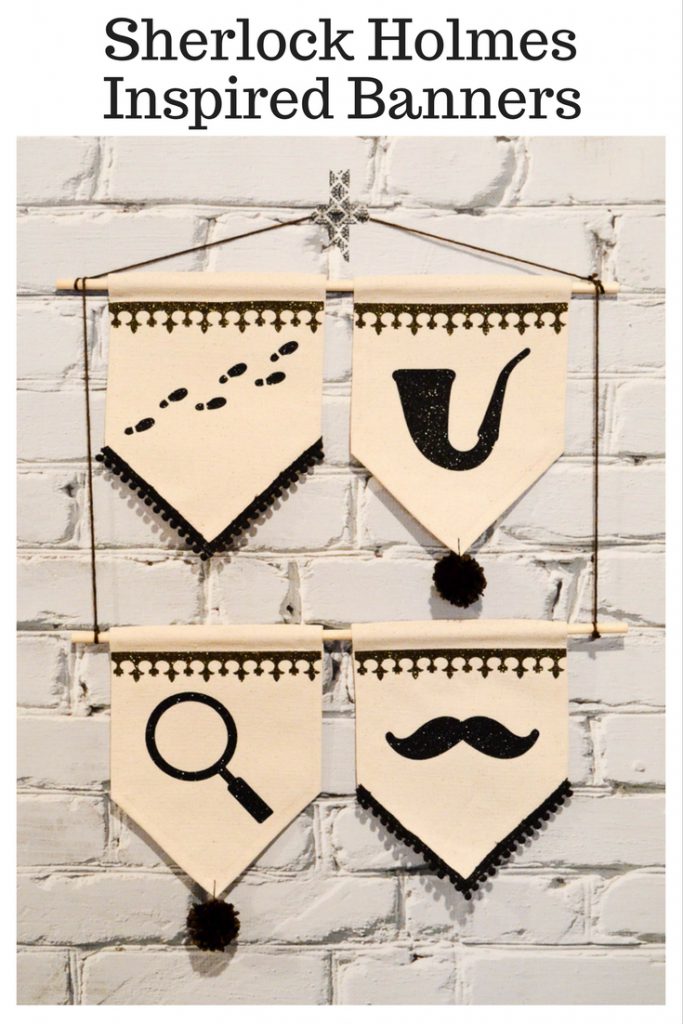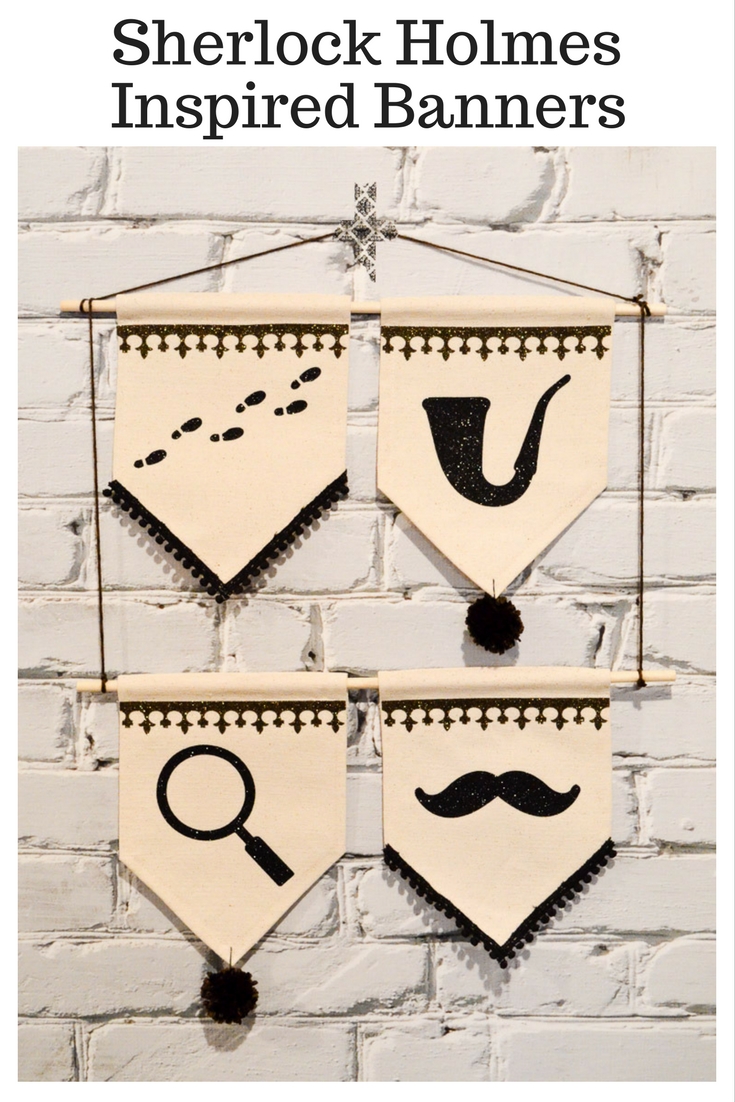 This post contains affiliate links.
Supplies: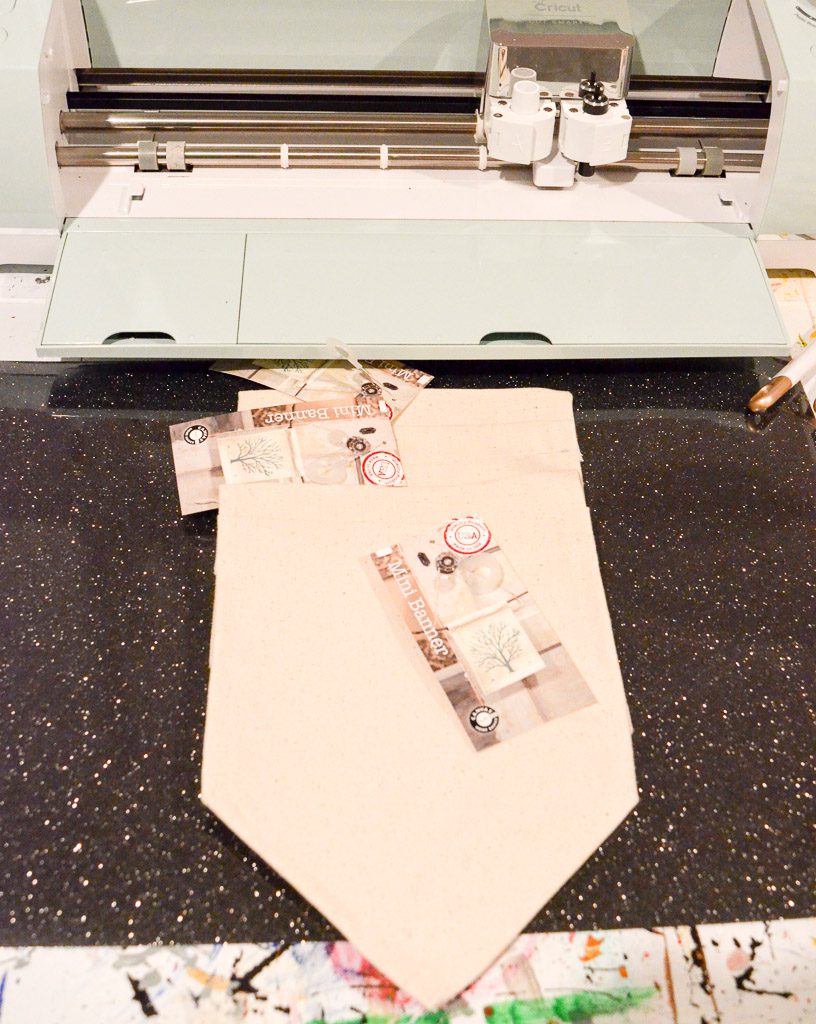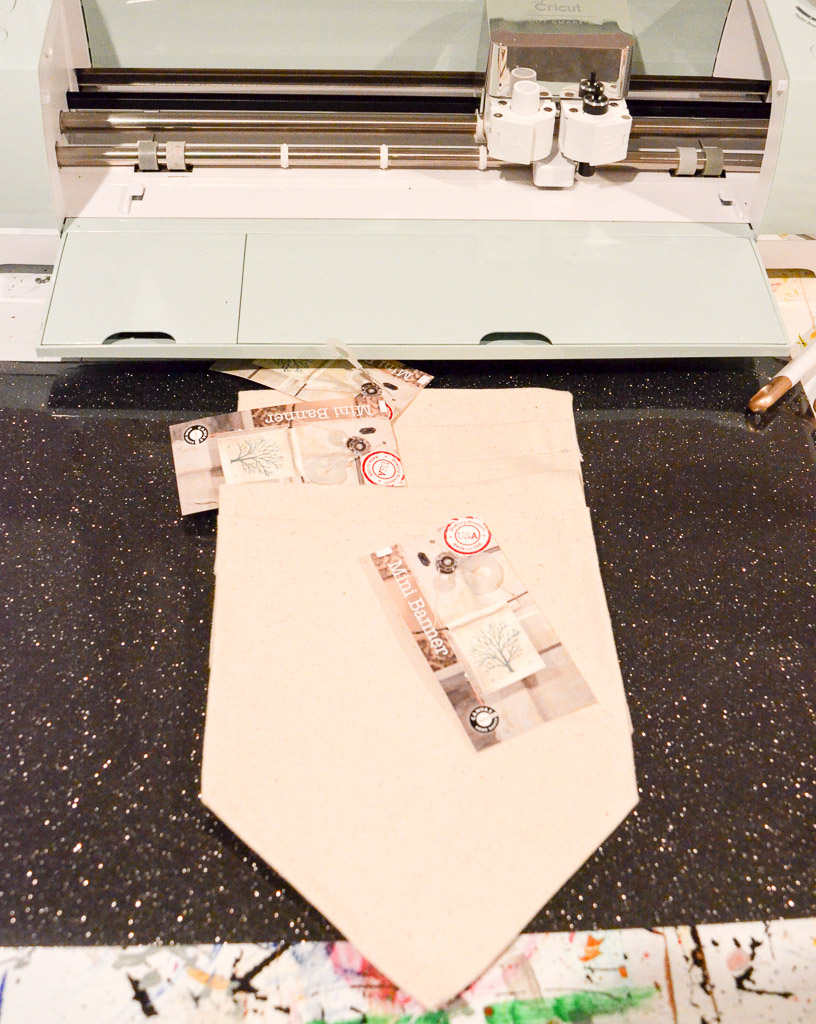 I had four banners and wanted to put simple but iconic images on them. After some thought and searching, I decided on shoe prints (because every good mystery has a trail to follow!), Sherlock's iconic pipe, a magnifying glass, and Watson's mustache. I found a shoe print file that was in svg format and free to use and a magnifying glass. The mustache (#M38022) and pipe (#M335DD) came from Design Space. I measured the banner to figure out what size I wanted the images and cut them out in the black glitter, remembering to reverse the image before I cut. For the two non-Design Space images, I downloaded them to my computer, uploaded them into Design Space, saved them as a cut file, and away I went. Super easy! You can see my canvas here.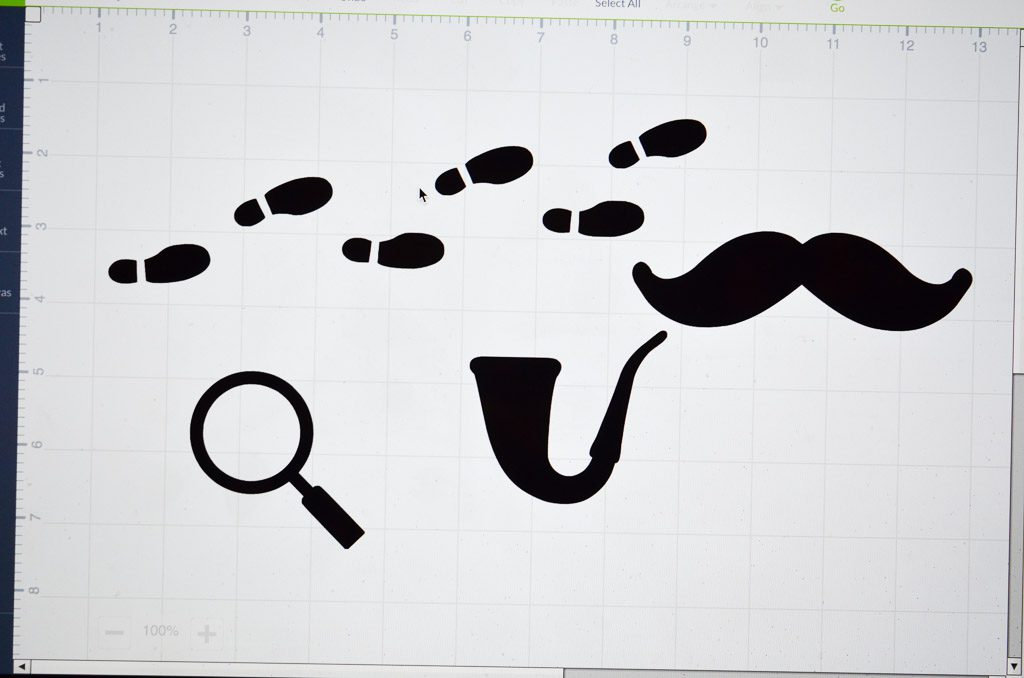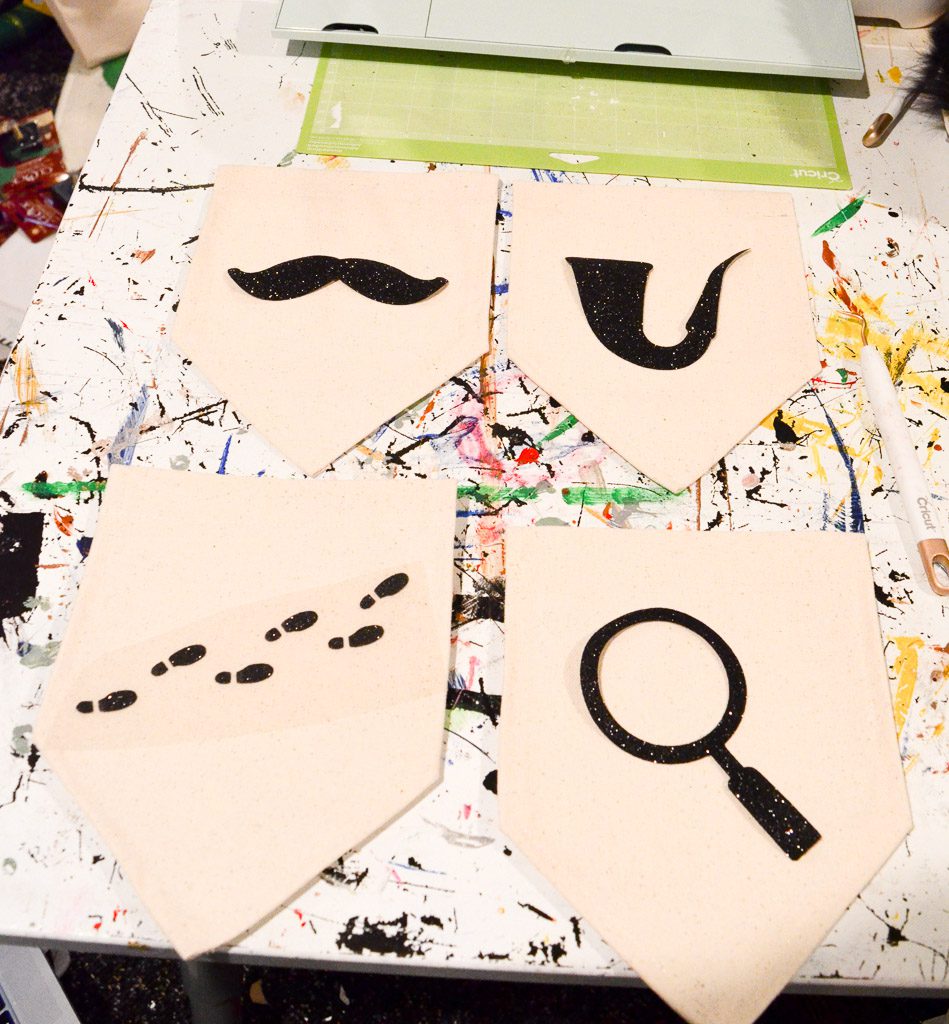 I wanted to add something to the top of the banners, so cut out the crown border (#M41BC6) in the black gold glitter. Once I had all of my vinyl cut, I made sure I had it placed where I wanted and proceeded to iron.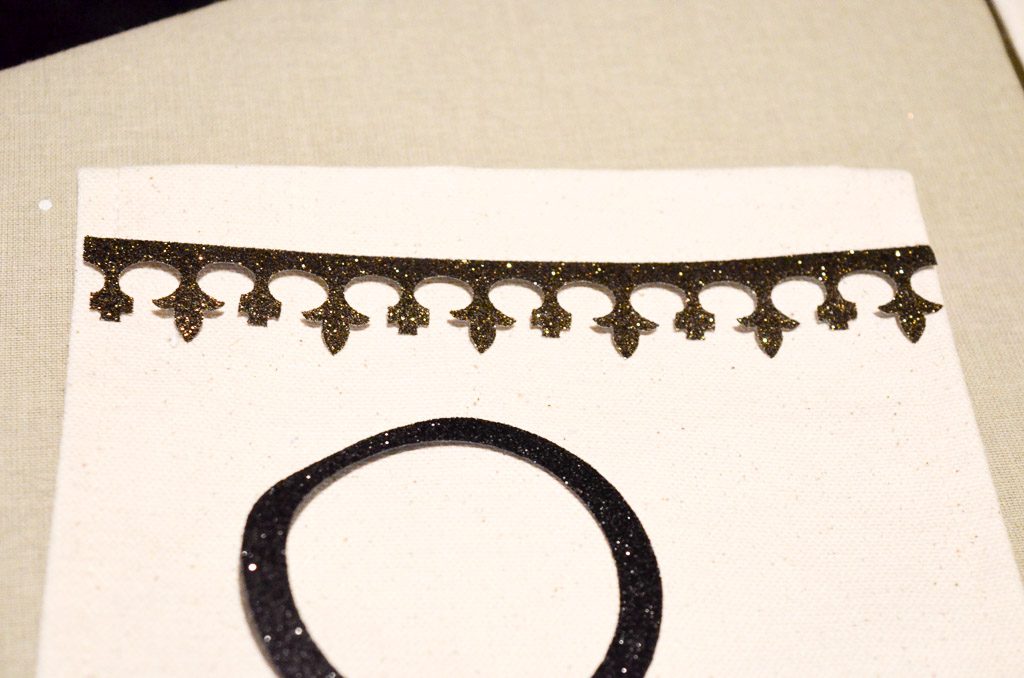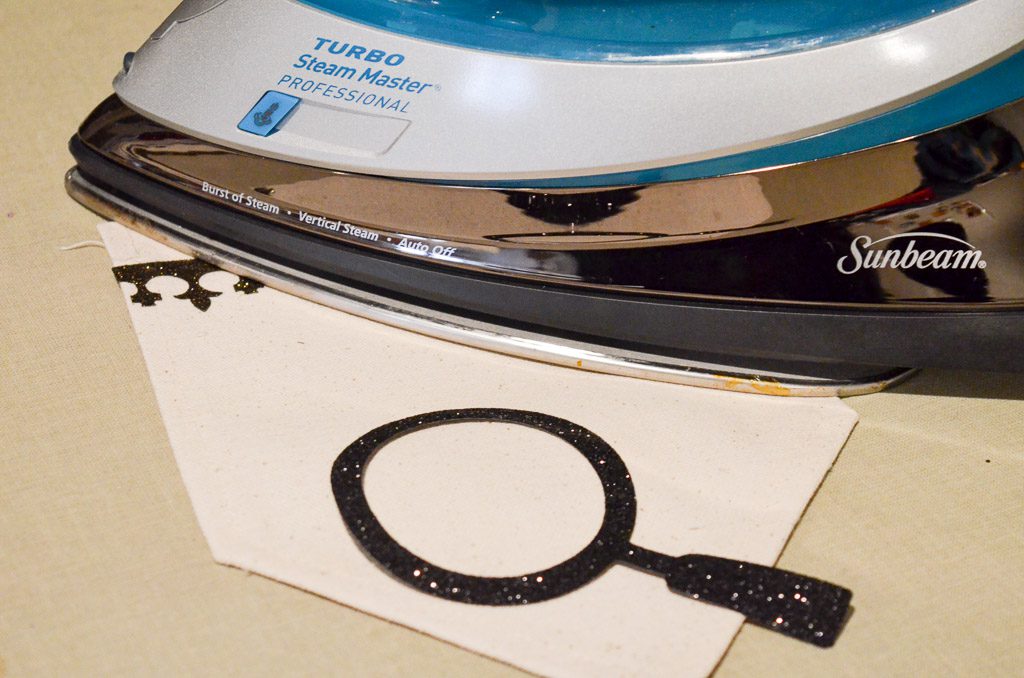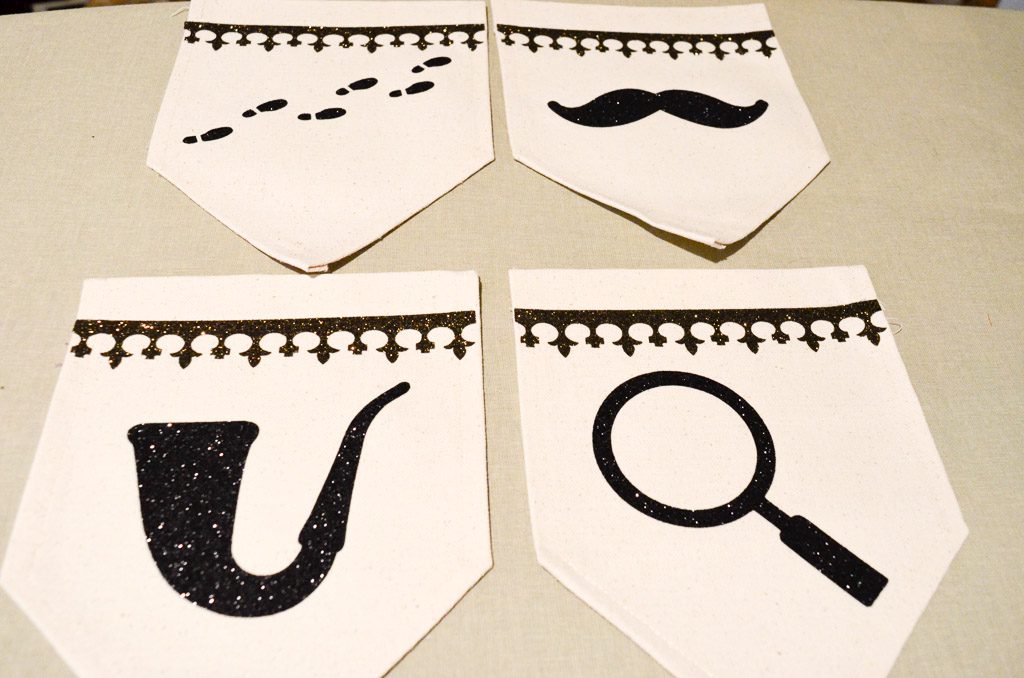 I finished the banners off in two different ways. For two of the banners, I glued some of the pom pom trim along the bottom.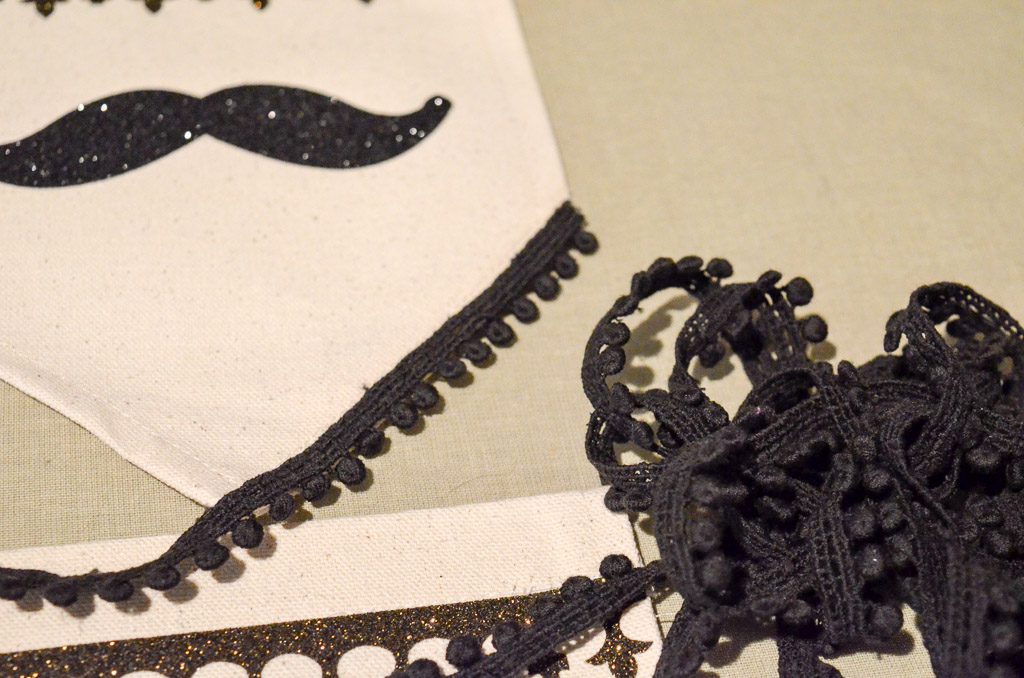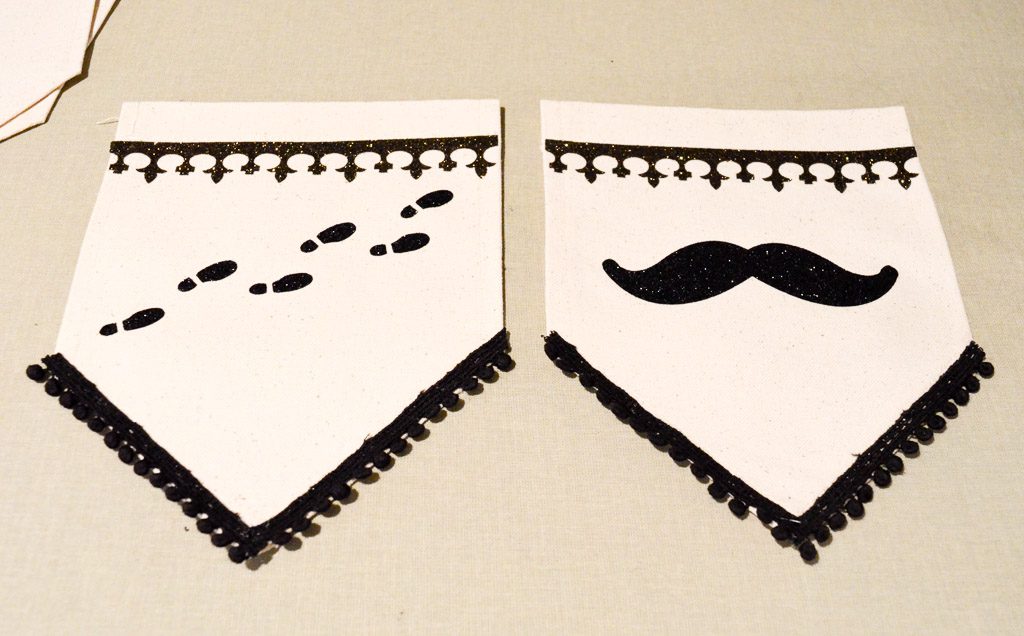 For the other two banners, I made a small pom pom using a mixture of the black and brown yarn and my small pom pom maker. I then pulled some thread through the point of the banner and the pom pom, tying knots in both ends.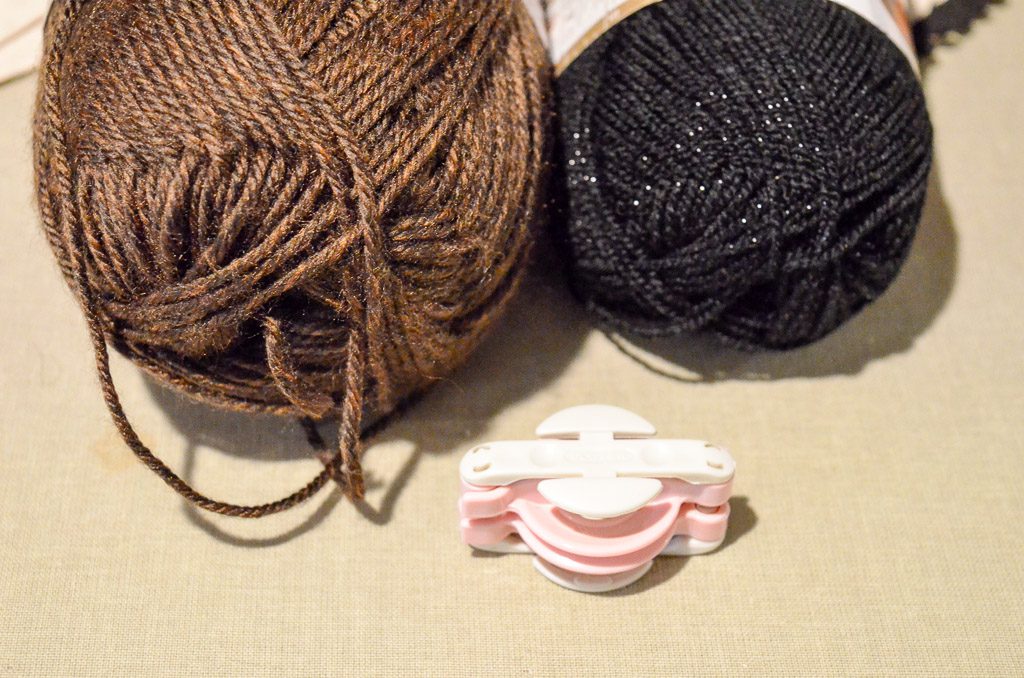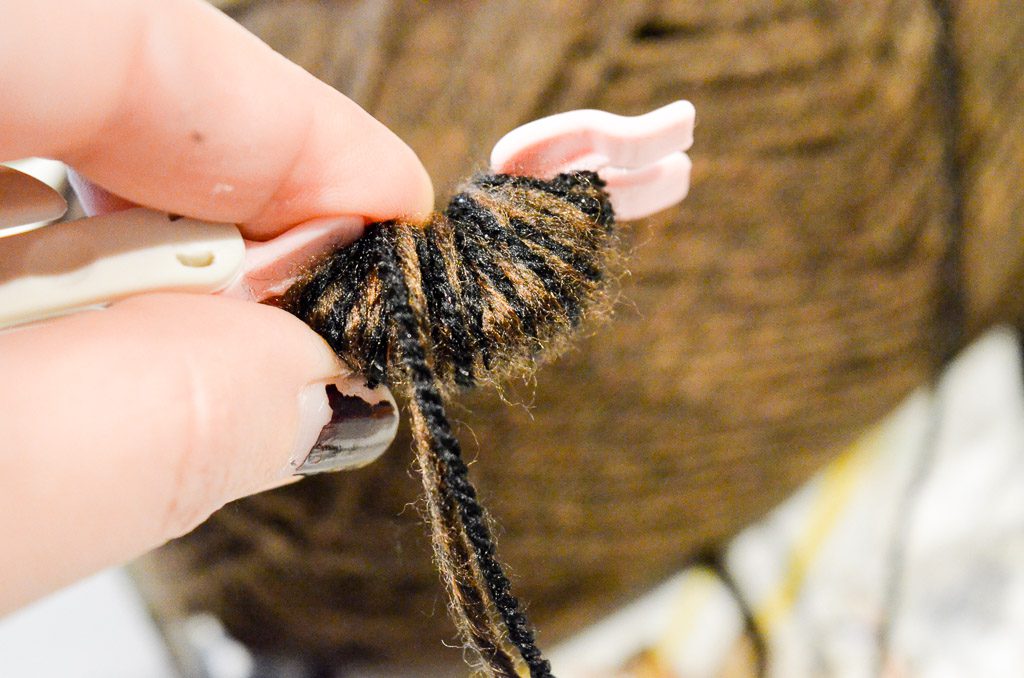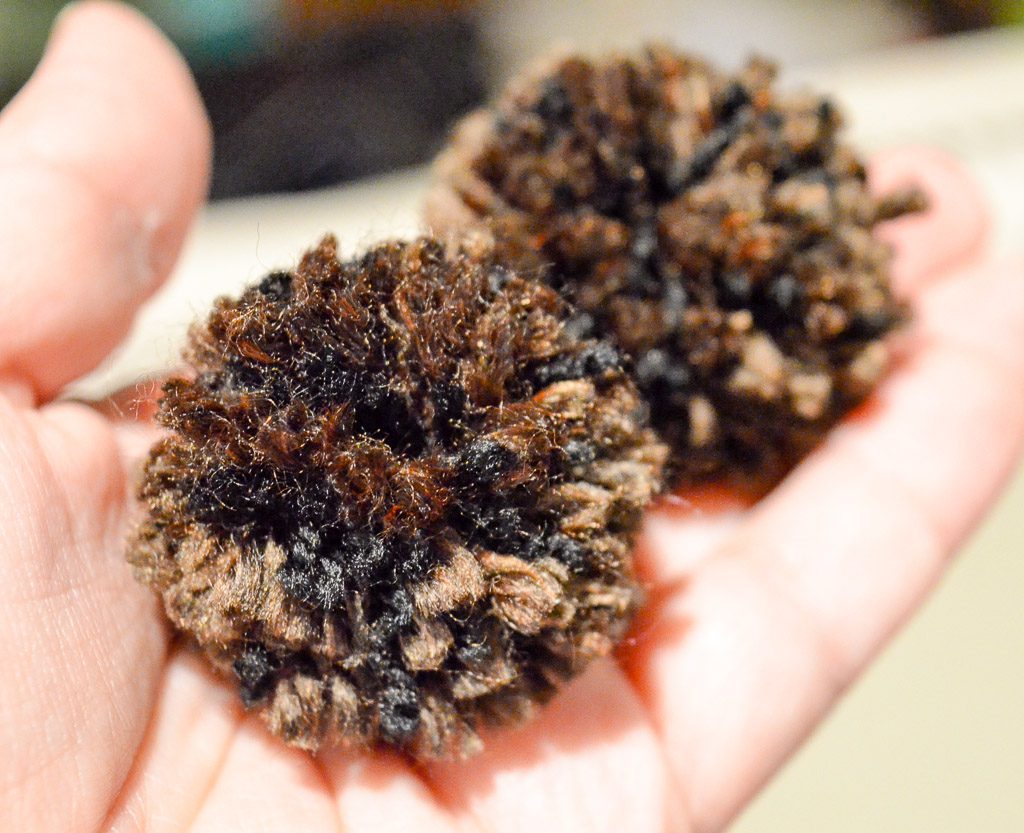 I wanted to hang my banners above each other. I cut the dowel rod in half and slid two banners onto each one. I tied the rods together with a piece of the brown yarn and carried it across the top.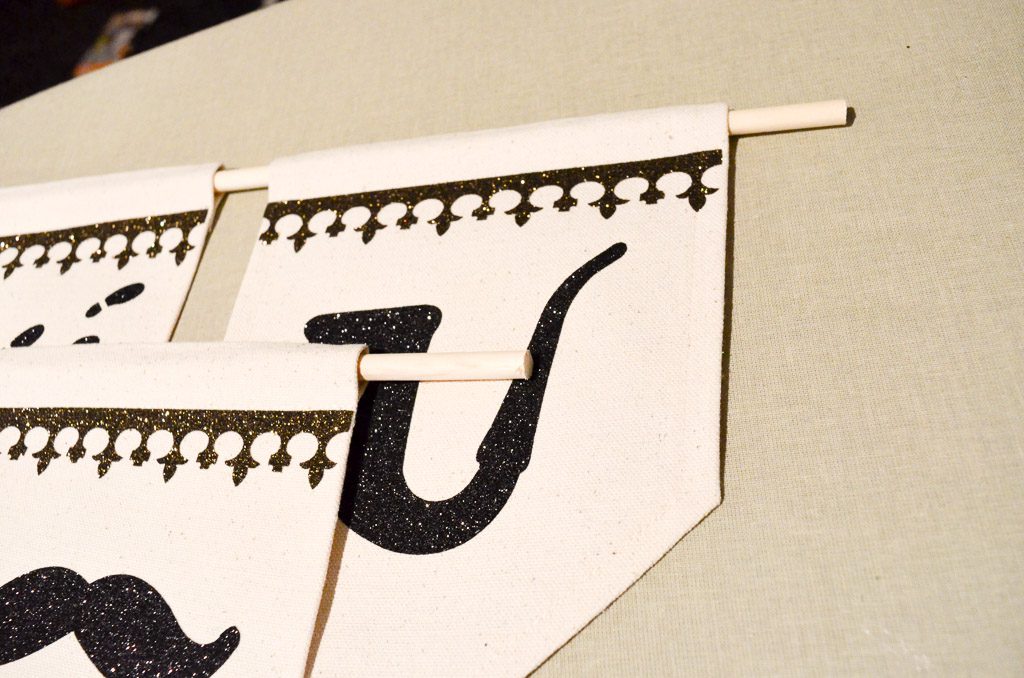 Simple, iconic and fun. My Sherlock Holmes Inspired Banners have me all set to start a fresh round of absorbing everything Sherlock that I can get my hands on.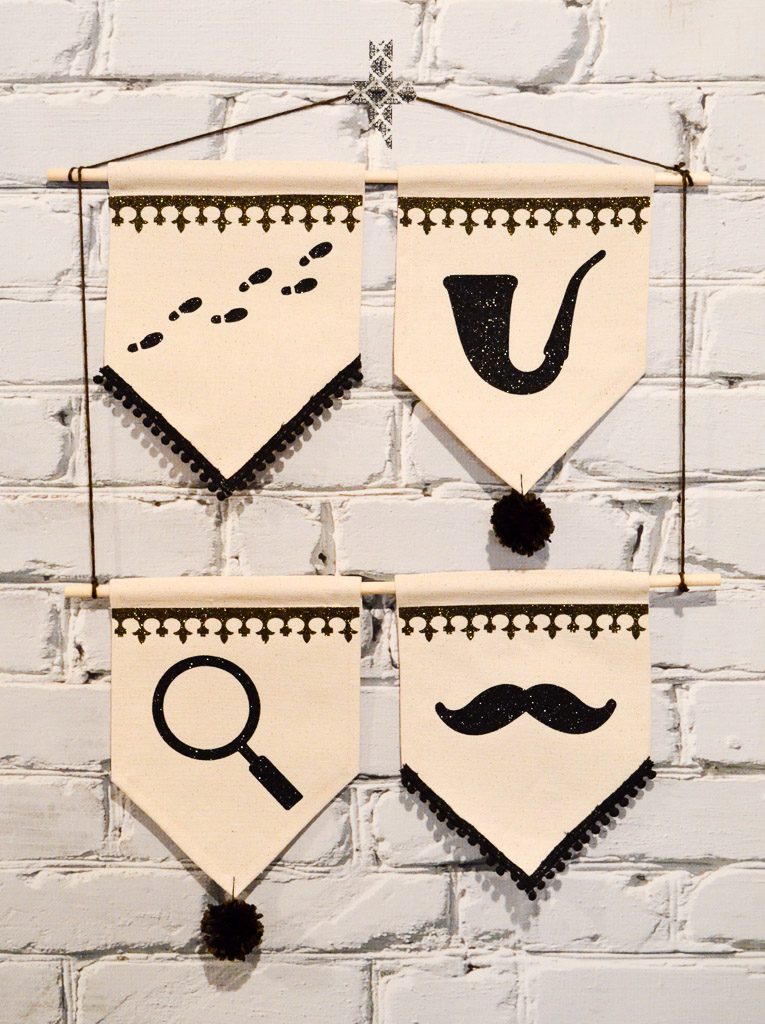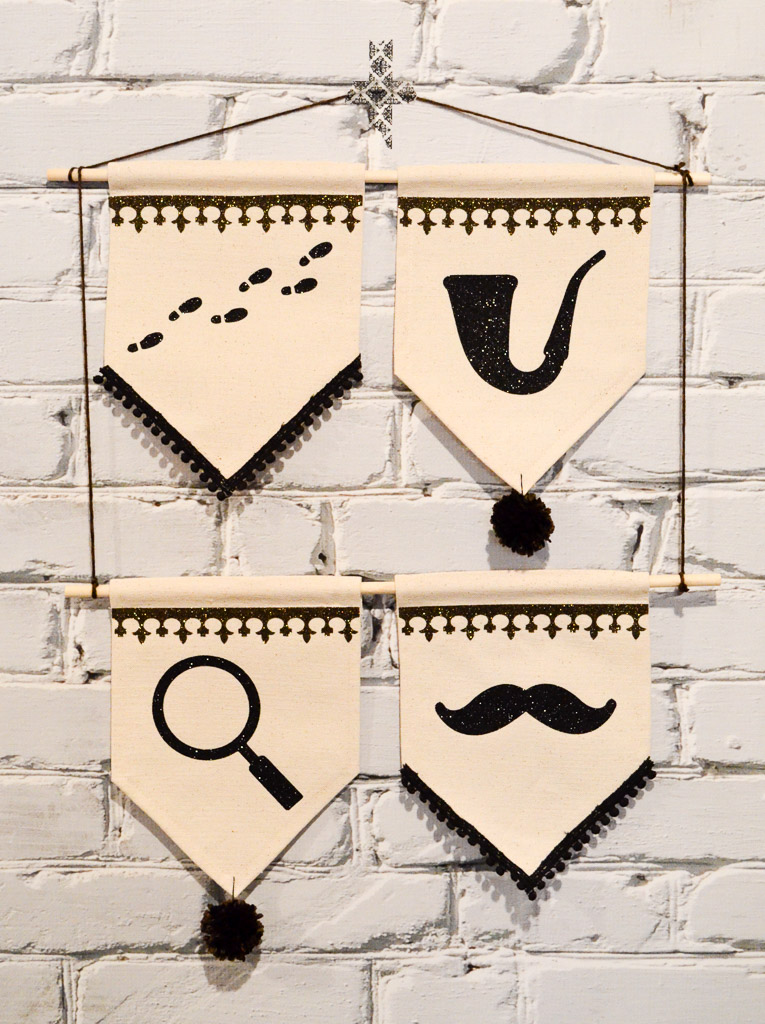 If you're wanting to take in everything Sherlock with me, check out these other Sherlock inspired posts!
Check out these other great Sherlock inspired posts!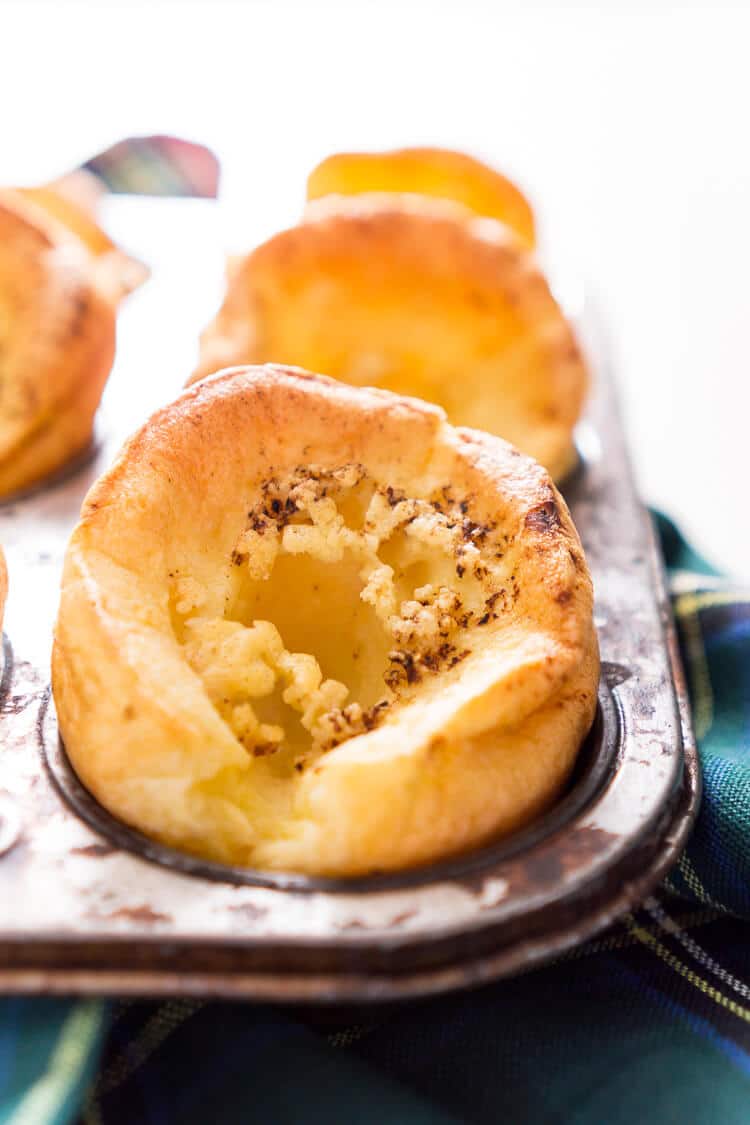 Easy Yorkshire Pudding Popovers by Sugar & Soul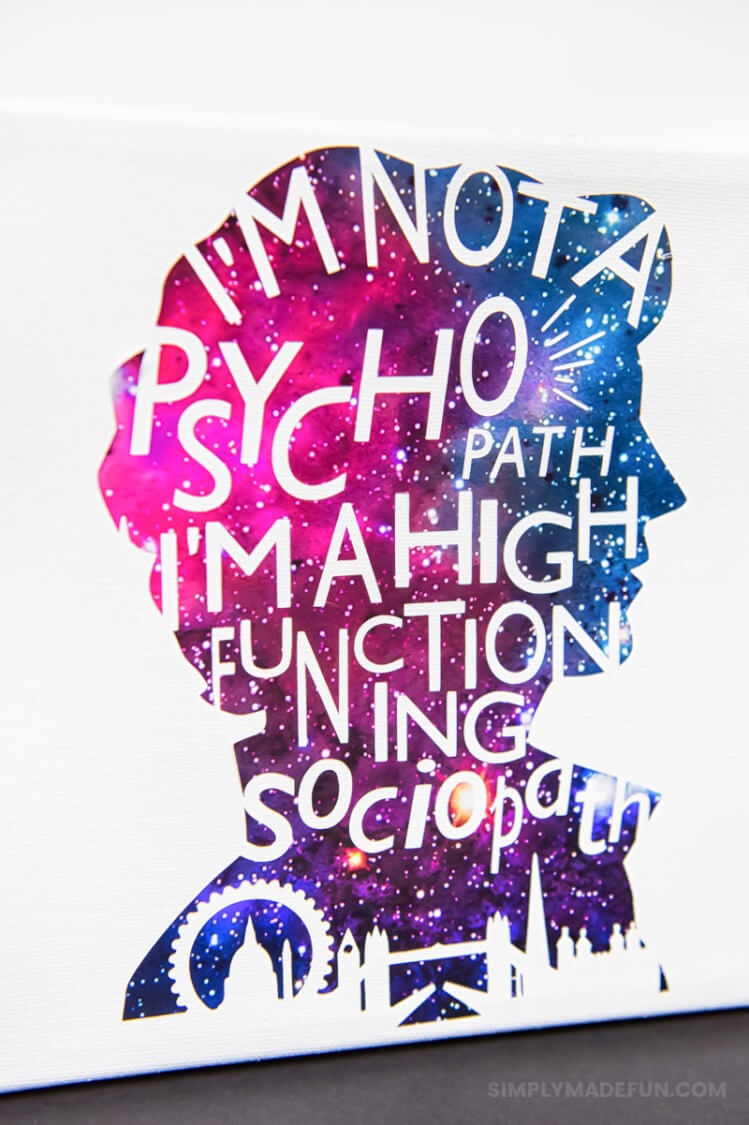 Sherlock Holmes Word Art by Simply Made Fun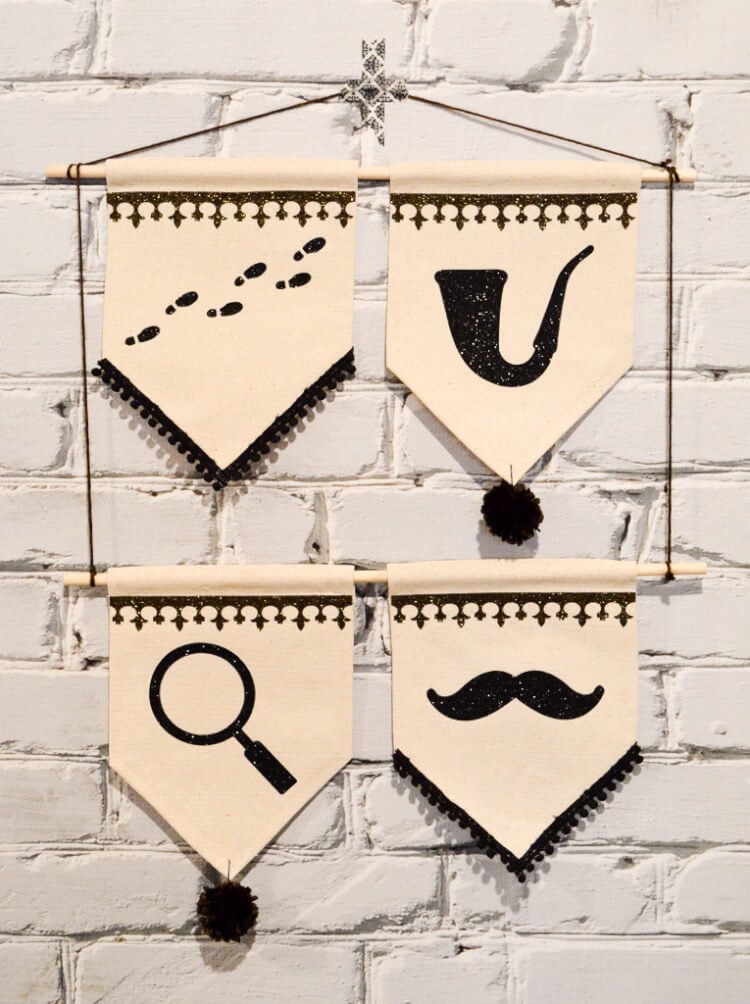 Sherlock Holmes Inspired by Albion Gould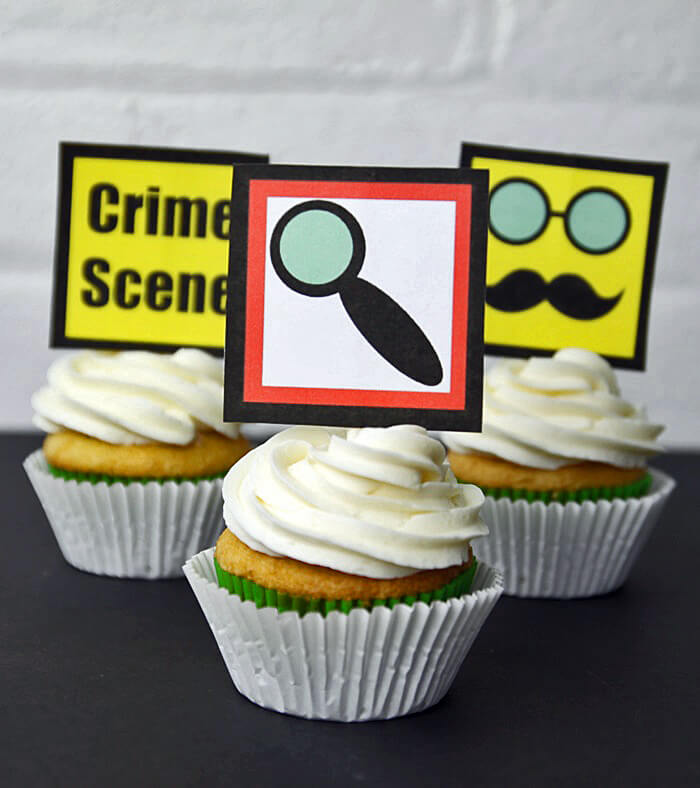 Detective Cupcake Toppers by Kid's Fun Review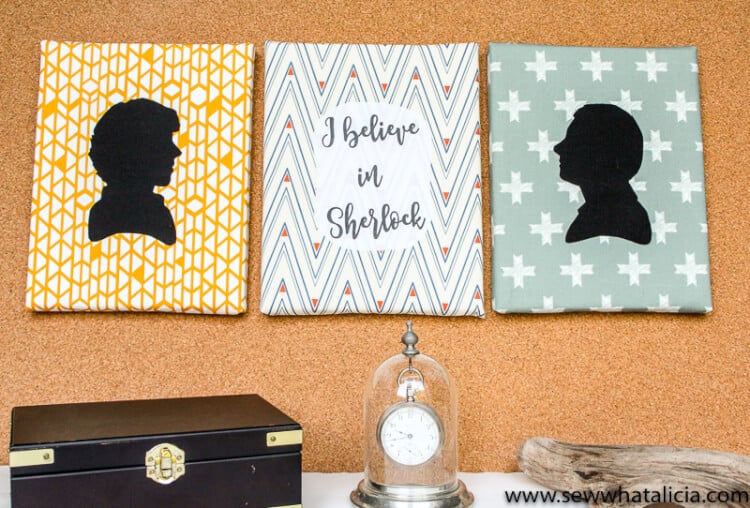 No Sew Silhouette Wall Art – Sherlock Holmes by Sew What Alicia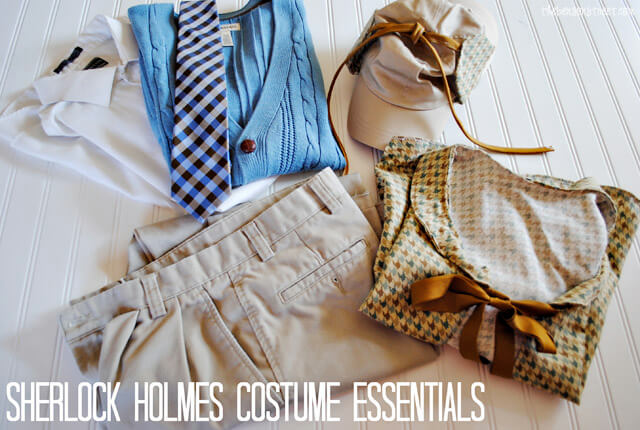 Sherlock Holmes Costume by The Benson Street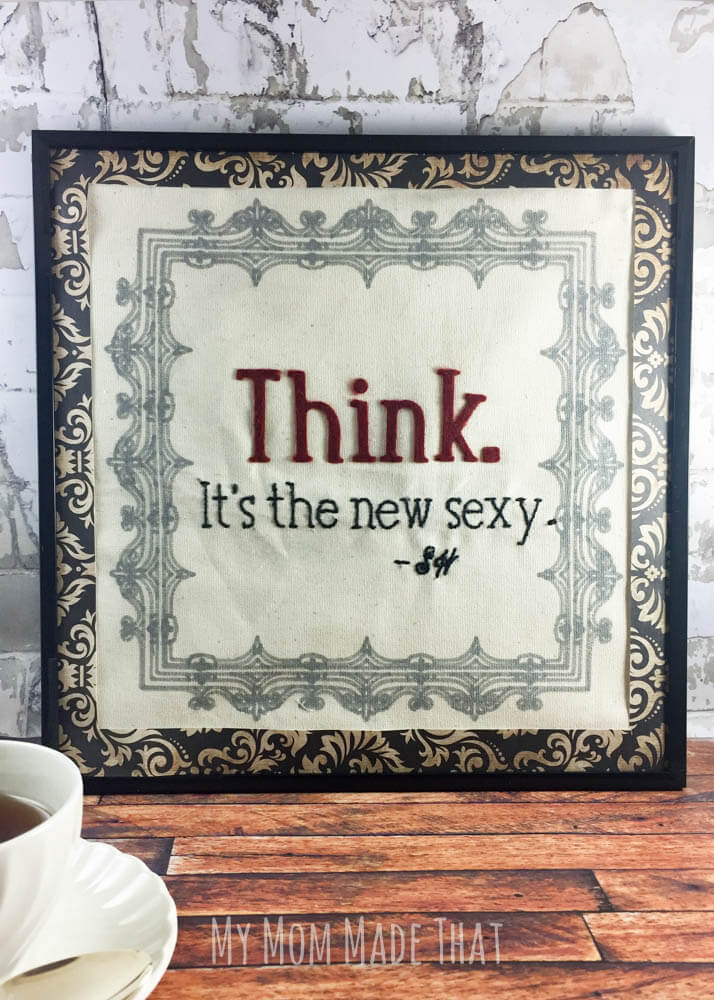 Embroidered Sherlock Quote by My Mom Made That