I just can't get enough of London and I'm lucky that I get to spend so much time there. There are so many iconic things about London, but one of my favourites is the Underground. It's so well-run and I never get tired of that polite voice coming over the speaker to tell us to mind the gap. I wanted a piece of London on our Christmas Tree and made this fun Mind the Gap London Underground Felt Ornament to remind me of London when I'm not there.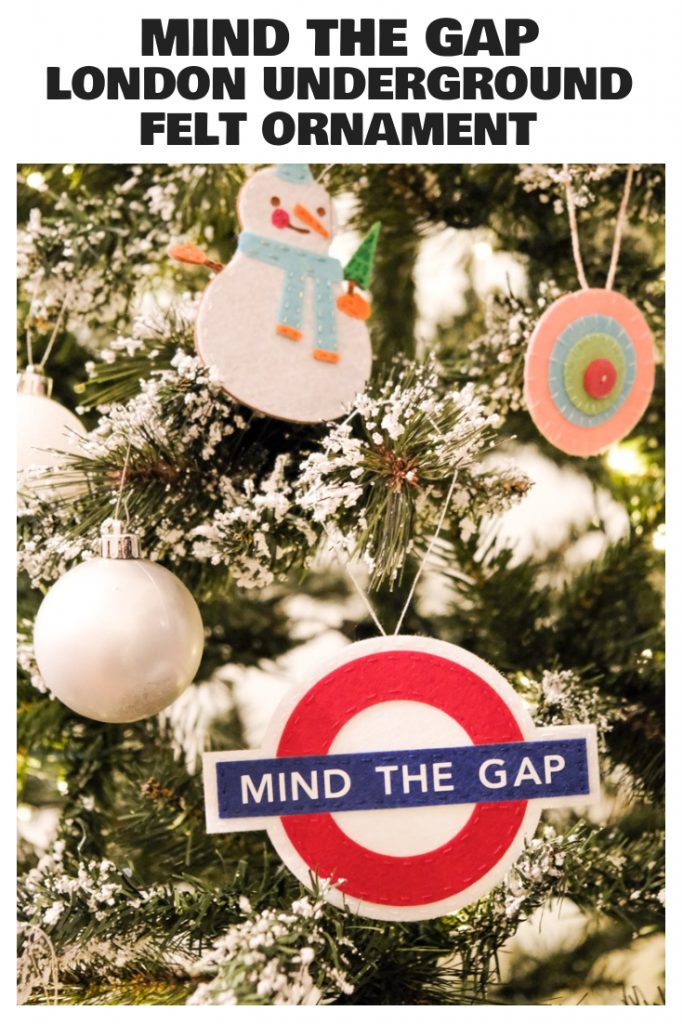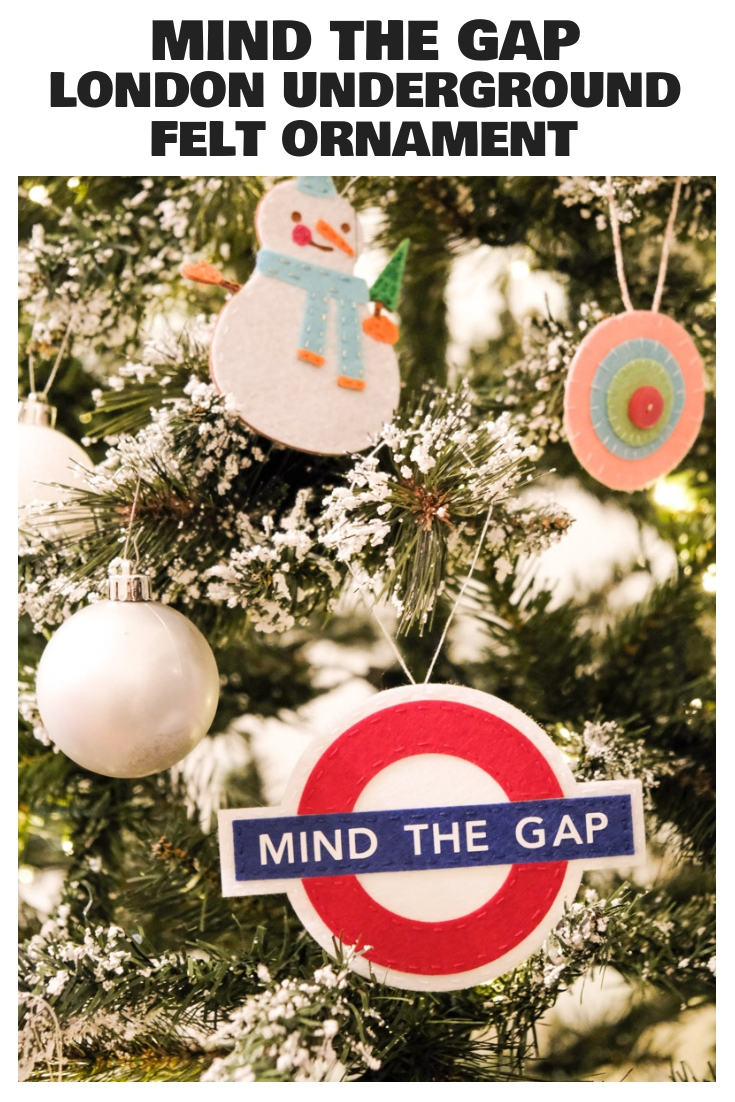 This post contains affiliate links.
Supplies: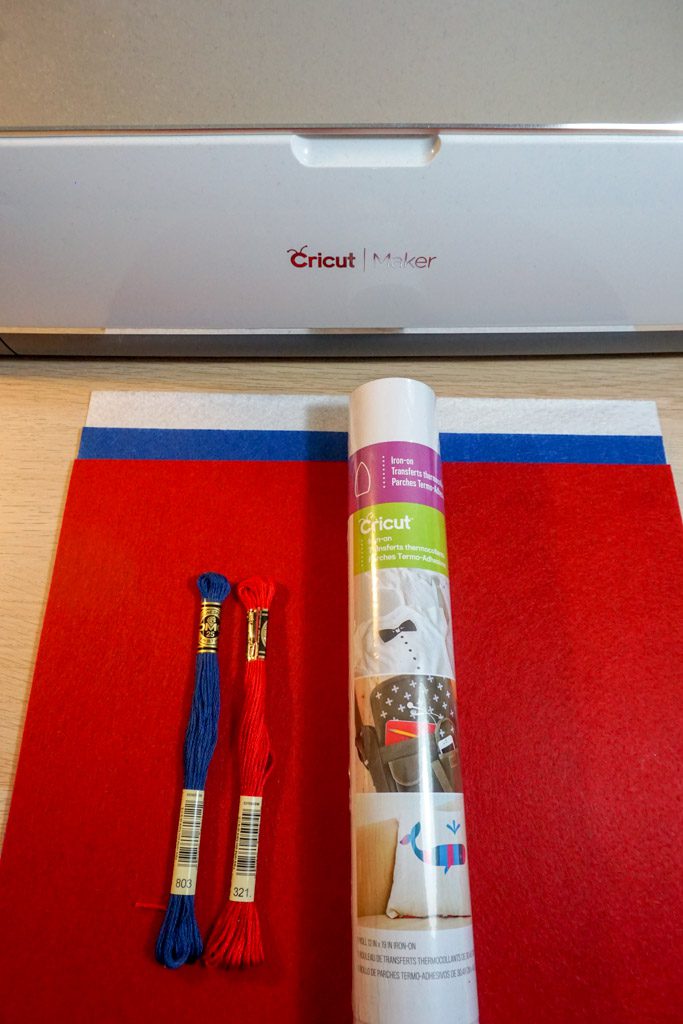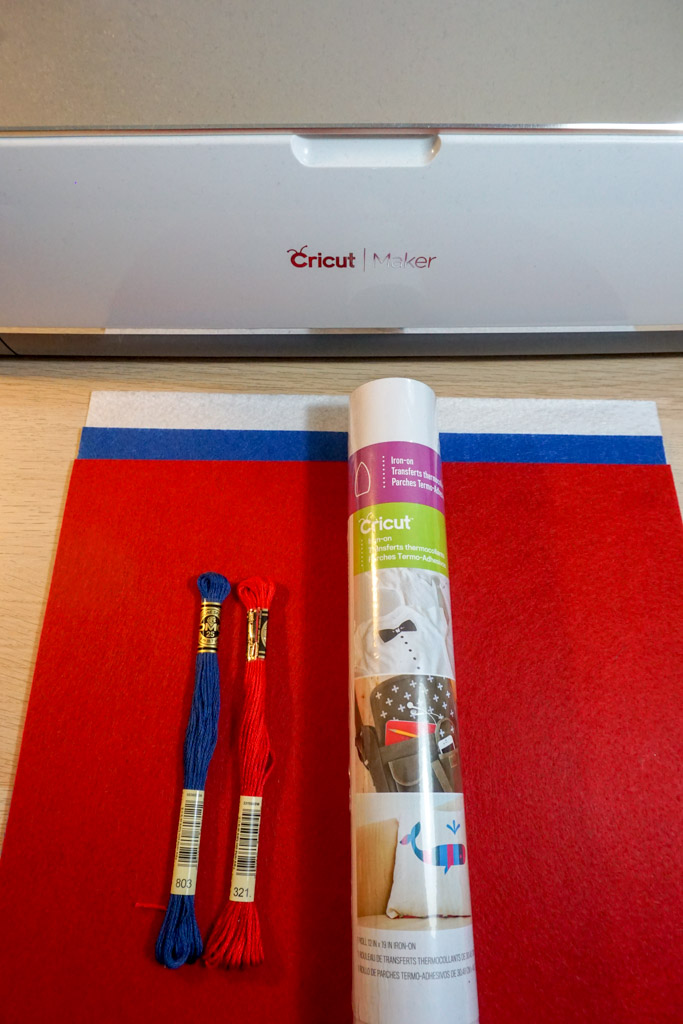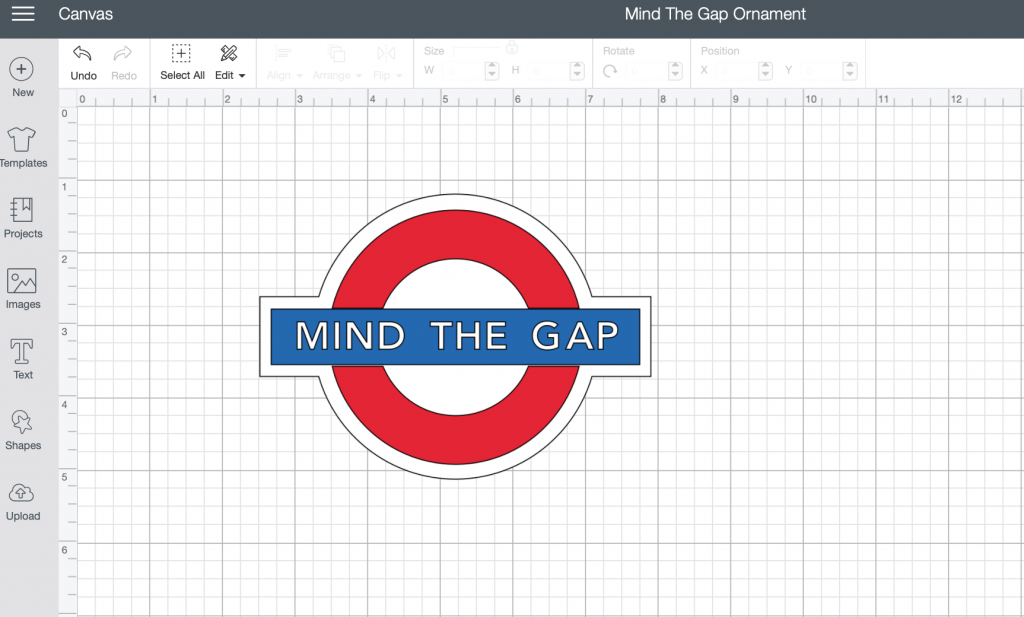 Load up the design and cut out the pieces. There will be the two pieces of red circle, the blue rectangle, and two white pieces in felt. Cut out the words in the iron on, remembering to mirror image before you cut. I always always always use my BrightPad to weed, especially when it's small like this.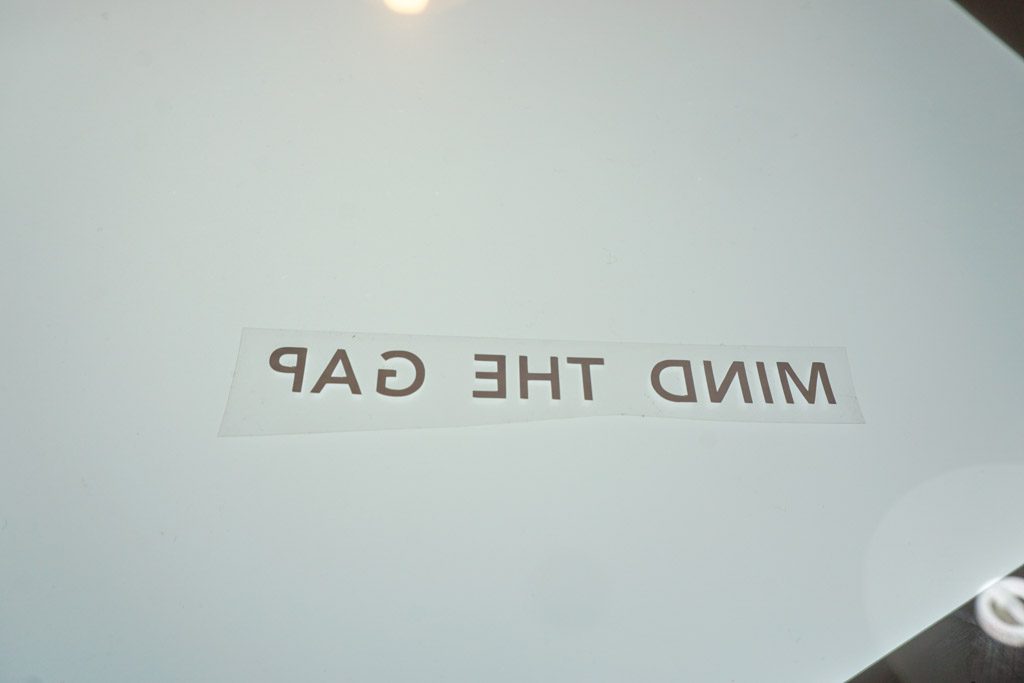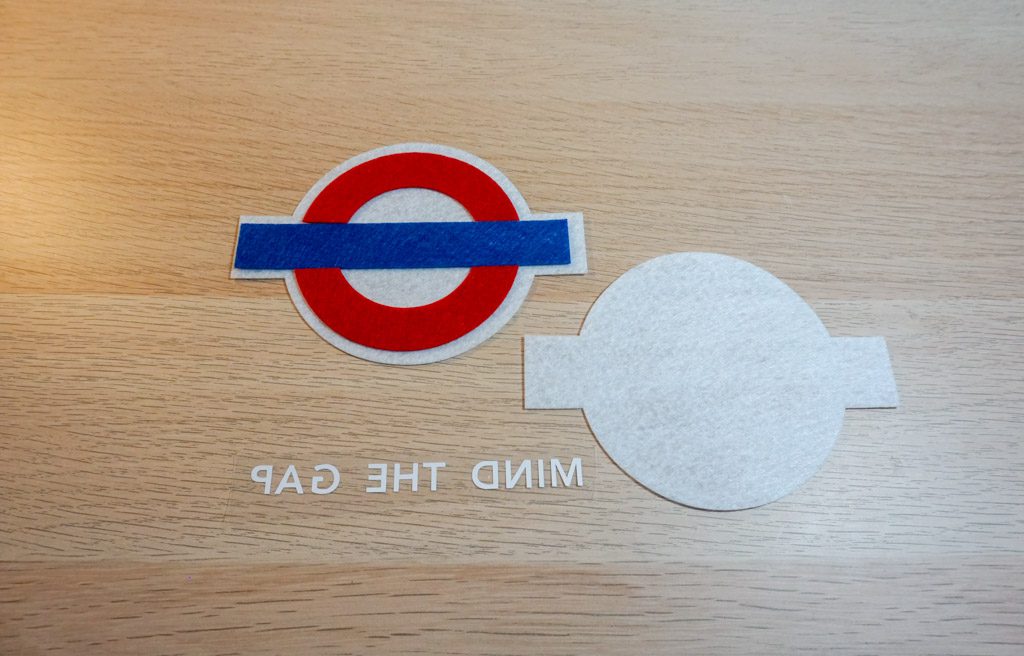 Iron the words onto the blue piece of felt.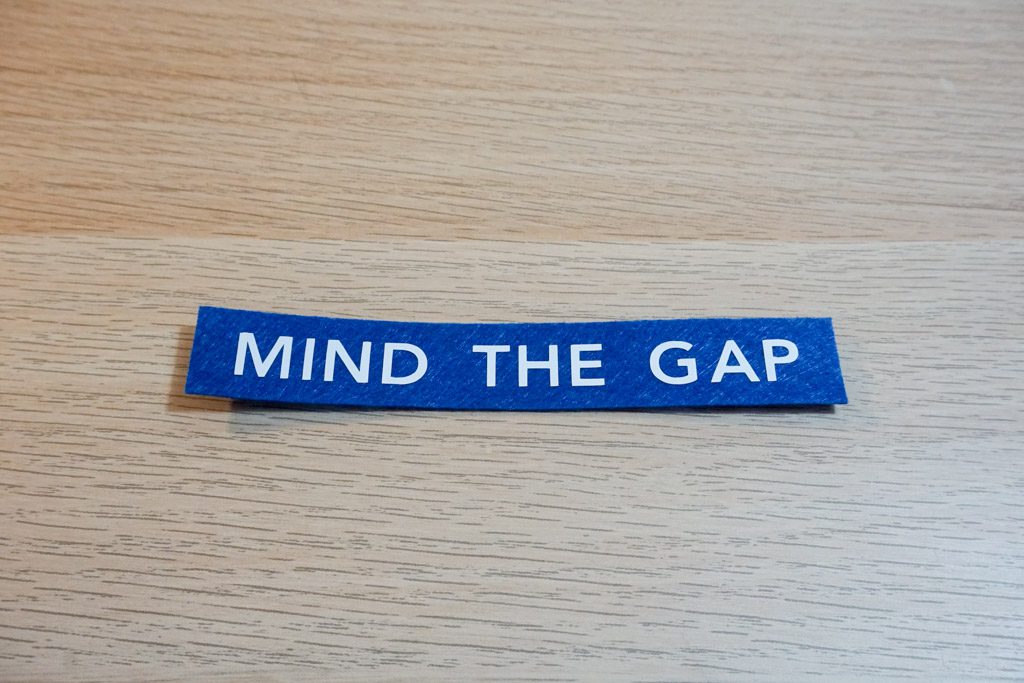 Stitch the blue felt onto one of the pieces of white using blue thread. **If you don't want to stitch, you can use felt glue.**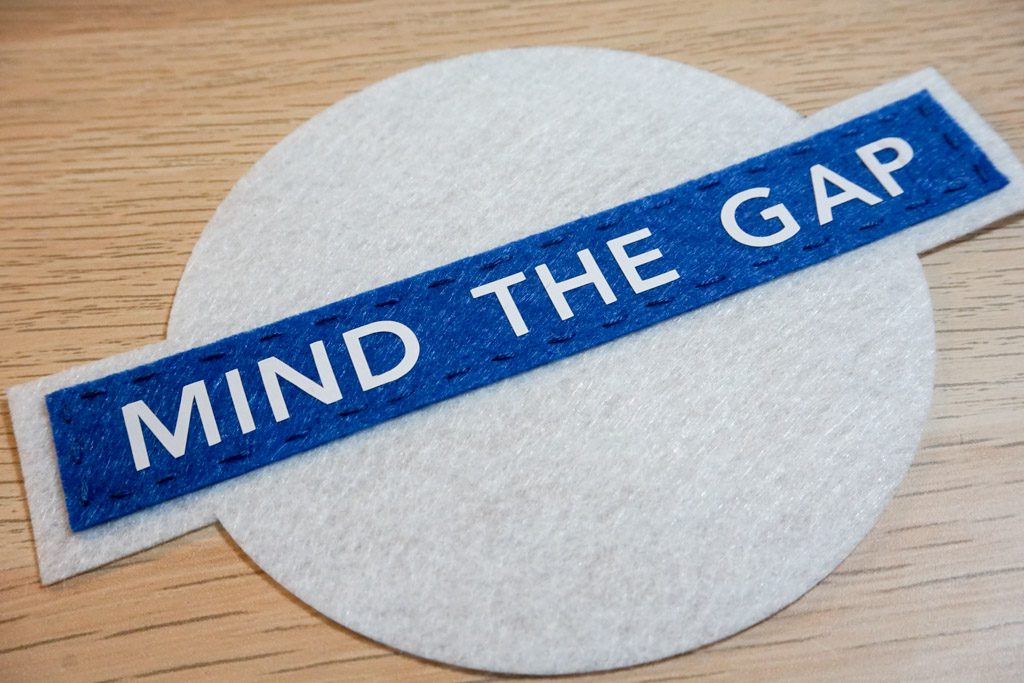 Stitch the two halves of the circle onto the same piece of white felt using red thread.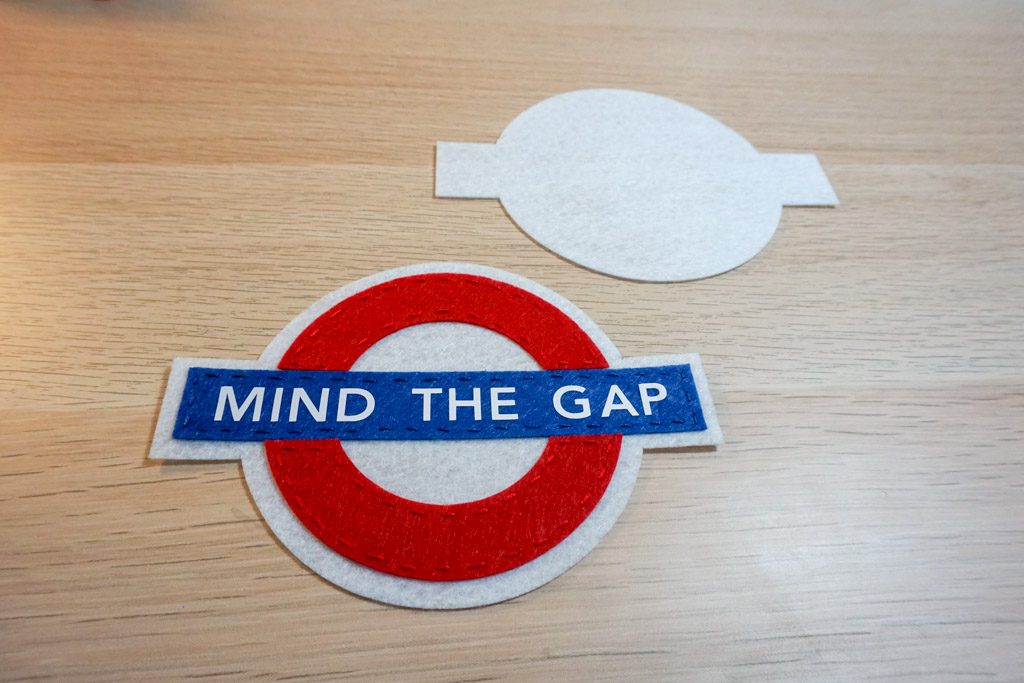 Place the second piece of white felt under the one you've been working on and stitch the whole way around in white.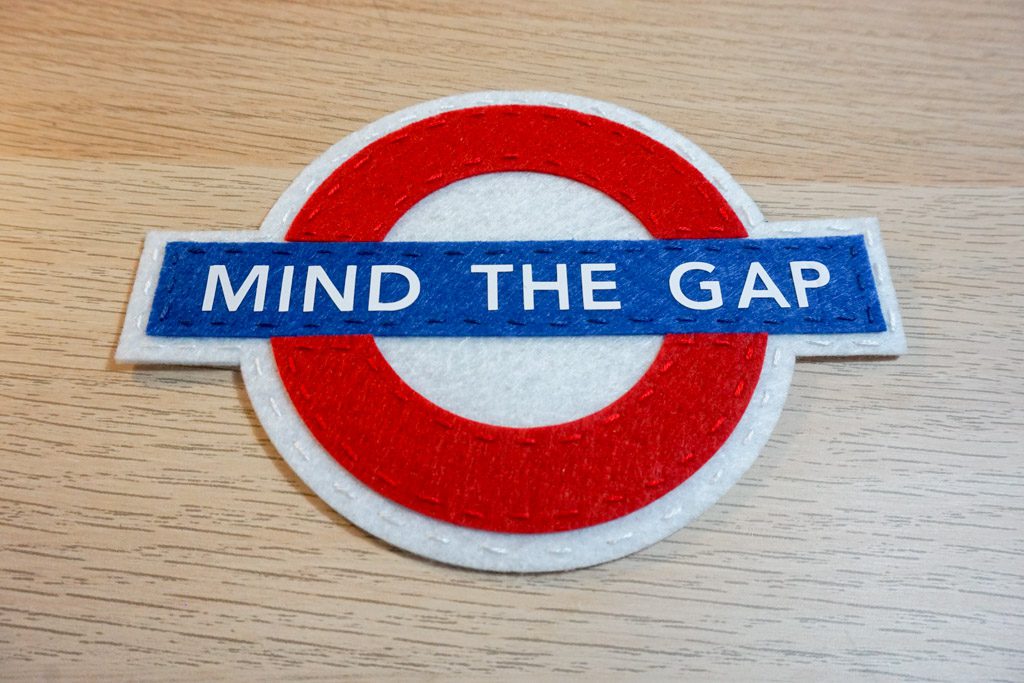 To hang your ornament, make a big loop through the top, tying it off tightly at the back.
I love seeing my Mind the Gap London Underground Felt Ornament on the tree. It's perfect for your tree and as a gift for the London lover in your life!