Did you know that you can find fall foliage in 49 of the 50 states in the United States? Hawaii is left out of the fall colour change, but don't feel too sorry for them…they do live in Hawaii. Many Americans will have a favourite place to see fall foliage (the Blue Ridge Mountains for me!), but many don't think about the foliage they can see all over the world. Here are just a few amazing places to see fall foliage around the world.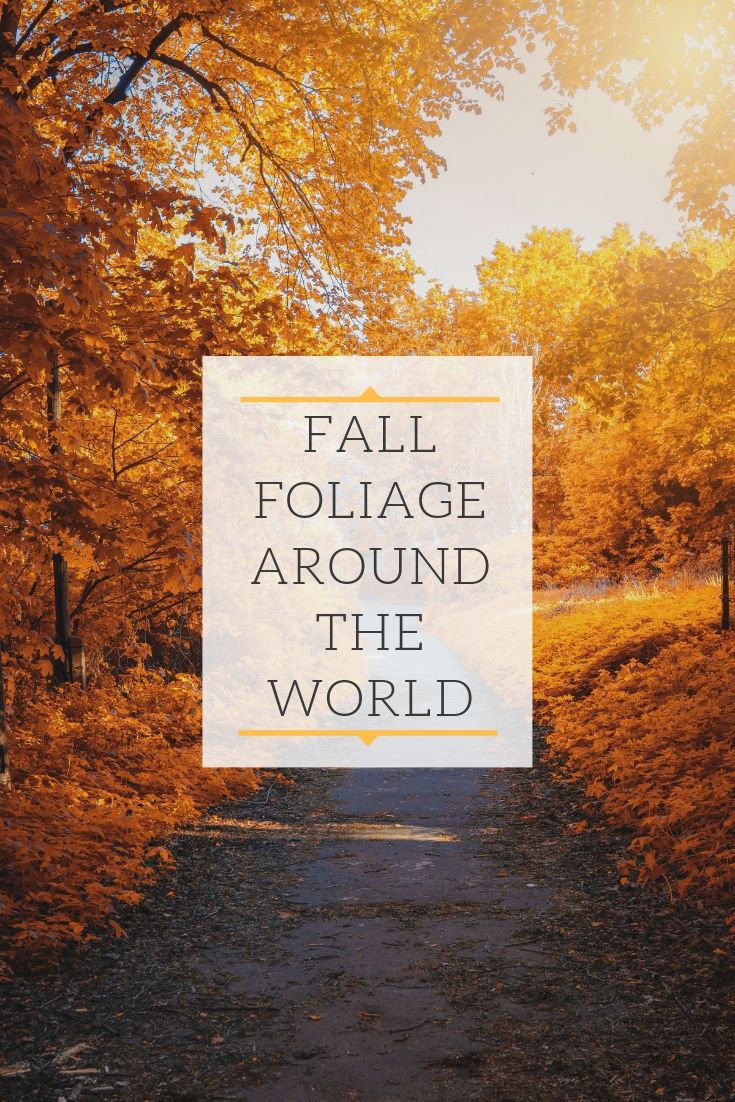 Japan
Japan's fall foliage is perhaps some of the best known in the world outside of the USA. The gorgeous shades of red make for insane photos, especially next to pagodas. There is a bit of debate between Tokyo and Kyoto over which one is the better fall foliage destination– I'm not sure I could pick between them. Because Japan's amazing foliage is so well known, you should expect a lot of crowds.
Nara, Japan Photo courtesy of Sidecar Photo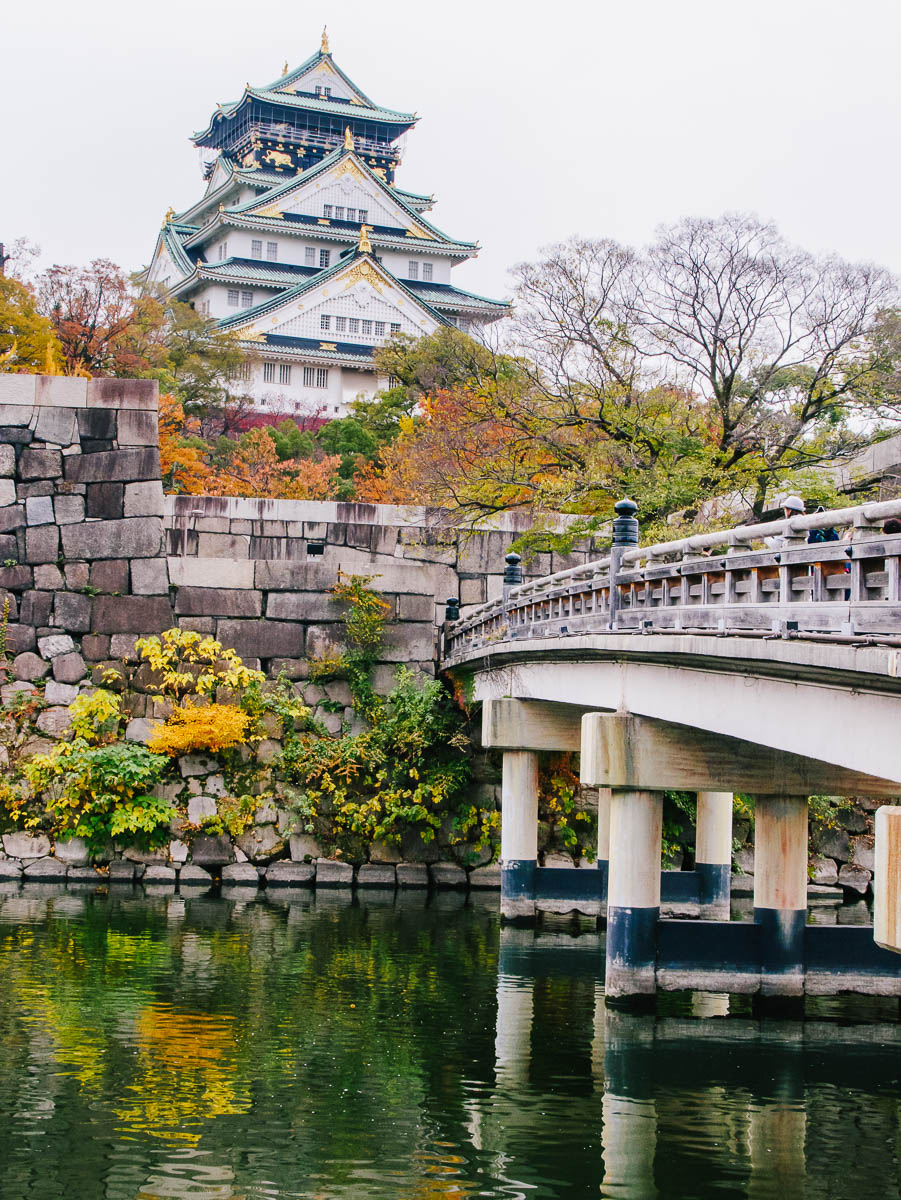 Osaka, Japan Photo courtesy of Sidecar Photo
Bavaria, Germany
Bavaria comes alive in the fall in a way that you can't see any other time of year. This is especially obvious at Neuschwanstein Castle, better known in the USA as Cinderella's Castle. The forest around it takes on all the colours you'd expect to see in fall.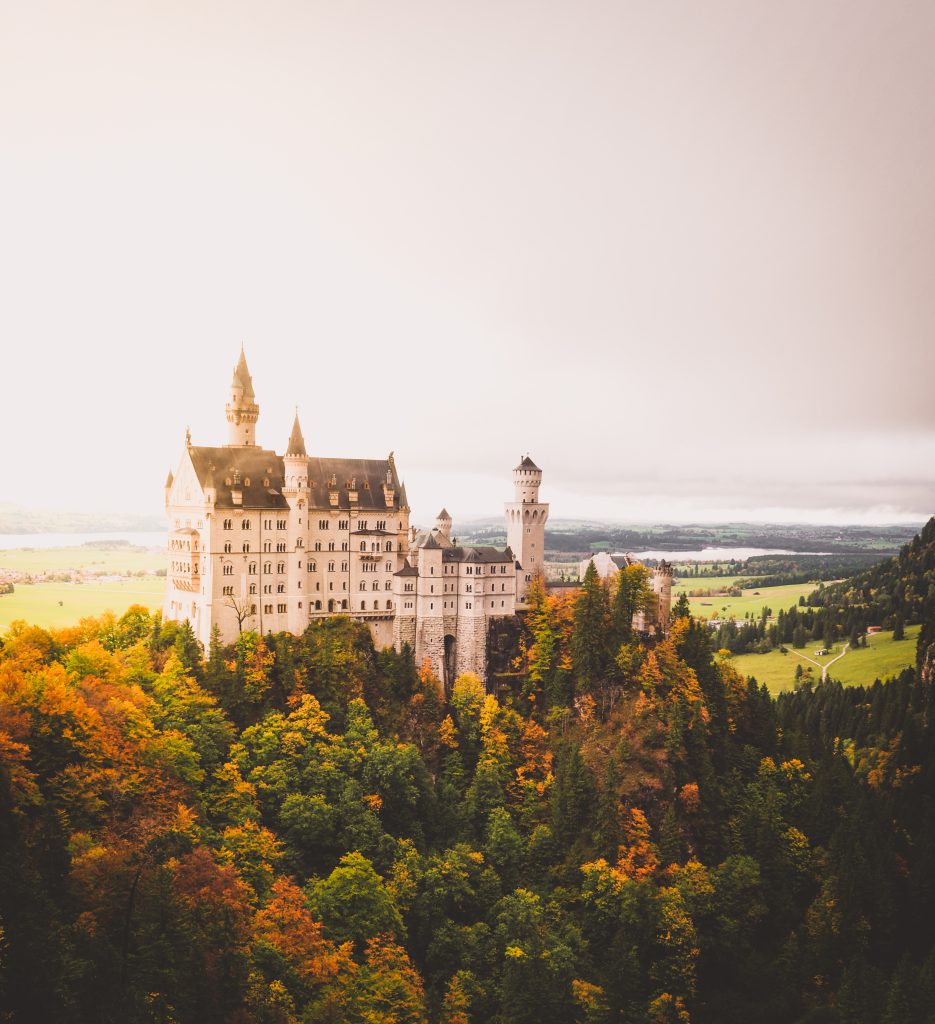 Neuschwanstein Castle Photo courtesy of The Coastal Campaign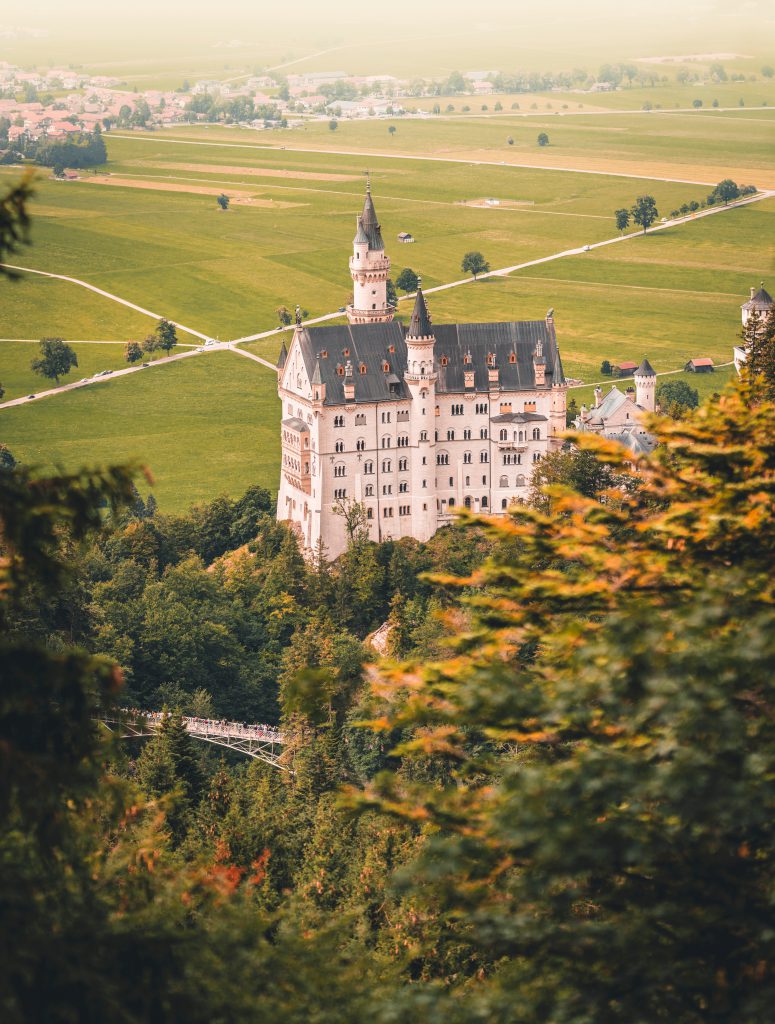 Bruges, Belgium
Bruges is gorgeous any time of year, but the fall foliage makes every stroll through town feel like you're walking in a fairy tale. It's also slightly less full of tourists in the fall, so it's a great time to visit.
Tuscany, Italy
Tuscany is well known for its gorgeous golden colour and fall is the time to see that. It is absolutely magical. Unfortunately, it's also very popular so expect to see a lot of tour buses as well as bikes.
Torres del Paine, Chile
Torres del Paine is located in southern Chilean Patagonia and offers an amazing contrast between the amazing snow-capped mountains and the colorful forests that surround them. Because it's in the Southern Hemisphere, fall lands in April in Chile, but that works for m!
Amsterdam, the Netherlands
Gorgeous yellows and oranges reflect off the canals making for a magical, romantic atmosphere all over the city. This is perhaps Amsterdam at its best– it certainly doesn't get more photogenic than in the fall.
Husafell, Iceland
When you think of Iceland the last thing you think of is trees and that's entirely understandable– there are very few trees in the country. But, that doesn't mean that the fall colours skip the country. The entire forest surrounding Husafell Waterfall turns a breathtaking golden colour that makes the waterfall and the bright blue water below pop.
Wanaka, New Zealand
New Zealand isn't typically thought of as a fall foliage destination–it's predominantly covered in evergreens. There are spots, though, where autumn colours pop through. Wanaka, outside of Queenstown, turns into brilliant yellow in the fall. Even the Lone Tree gets into the act! New Zealand is obviously another Southern Hemisphere country, so April(ish) is the time to see the fall foliage.
Hunza Valley, Pakistan
Pakistan has some amazing variety of landscape so it shouldn't be a surprise that it has some gorgeous Fall foliage to offer. Hunza Valley lights up with a variety of colors in the Fall. This little known secret will be much lighter on tourists than many of the other locations on this list, letting you have more room while you soak in the autumnal atmosphere.
Of course, these aren't nearly all the places you can see fall foliage, but this list gives you a starting point! I truly believe that fall is the best time to travel and it's my goal to see fall foliage around the world in as many places as possible.