I'm still in full on candy corn crazy mode and have been looking around the house for absolutely anything that could become candy corn. While sorting through a box of craft supplies, I came across a pair of canvas sneakers that I had bought ages ago for a potential project but never did. With a bit of paint, I can take my love of candy corn anywhere. These candy corn painted canvas shoes are fall fun on my feet!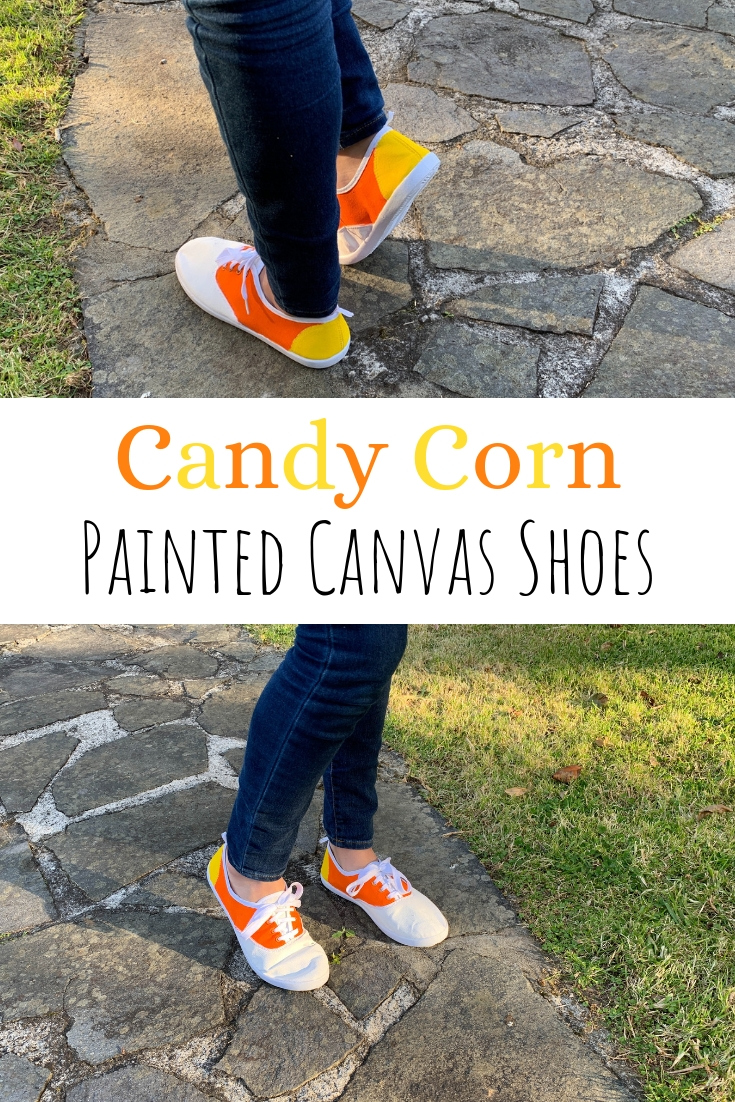 This post contains affiliate links.
Supplies:
Directions:
To make the paint into fabric paint, add one part fabric medium to two parts paint. I didn't measure it out–I just eyeballed it and it turned out fine. Mix it up and start painting!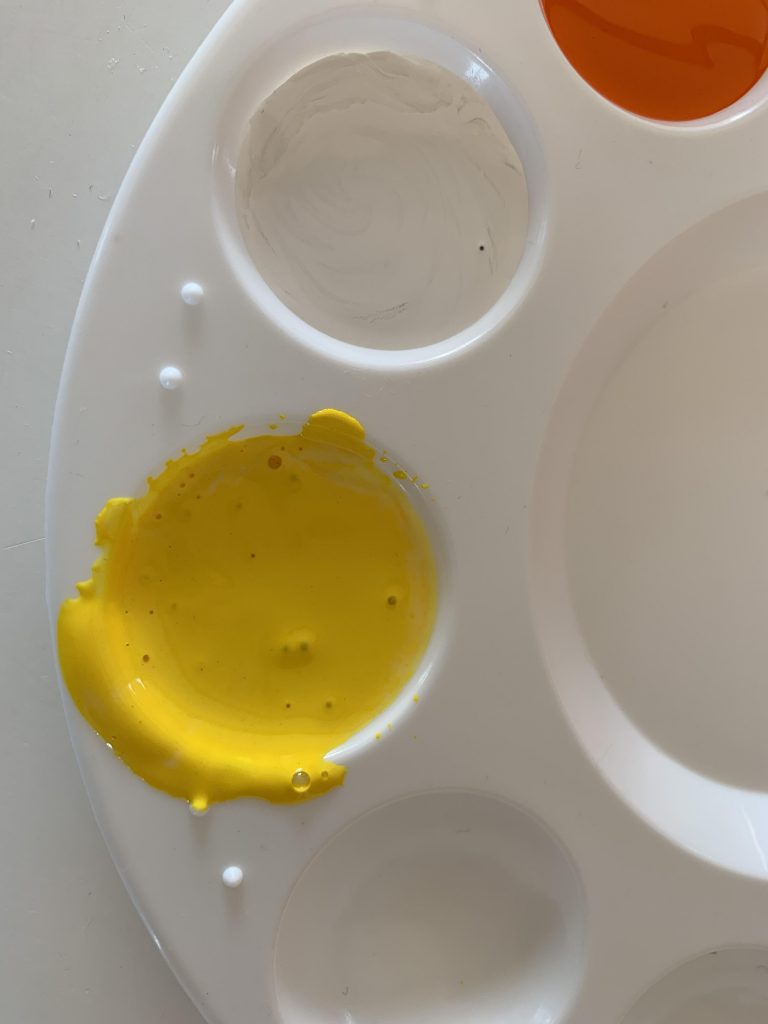 I started with the heel of the shoe. Paint it in yellow. If your shoes have stitching to go by it will be super easy. Otherwise, just draw a simple line to divide the yellow and orange.
Paint the orange in the middle section. Make sure the shoelaces have been removed if you haven't already.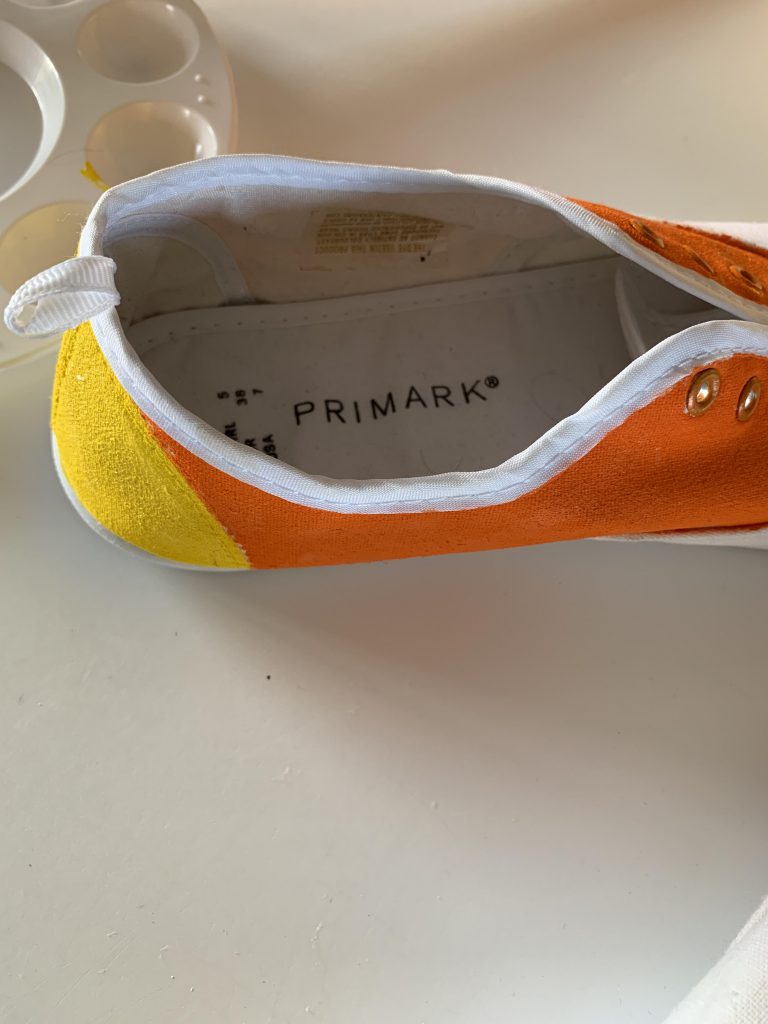 I decided to paint the toes white even thought they already were because I wanted the textures to match.
After the paint dried, I set the paint with a hot hairdryer. Put the shoelaces back in at this point. These candy corn painted canvas shoes are so easy and so much fun. They're cheerful fall fun on your feet! I painted these for me, but Madeline has stolen them already so I see another pair being made in my future.
Tip:
Use a stiff bristled brush to paint so you can get sharp, curved lines and edges.
Want more candy corn crafts? Try this candy corn luminaria and felt candy corn scissors pouch!
Or you can make this awesome Team Candy Corn shirt to go with your shoes!