Europe is known for its old-world charm and many American cities are trying to capture that magic. You're not going to mistake them for a European destination, but you'll get unexpected hints of your favorite European cities. From Charleston to Boston, these eleven American cities with European flair will give you a taste of the continent with cobblestone streets, charming architecture, amazing food, and a familiar pace of life.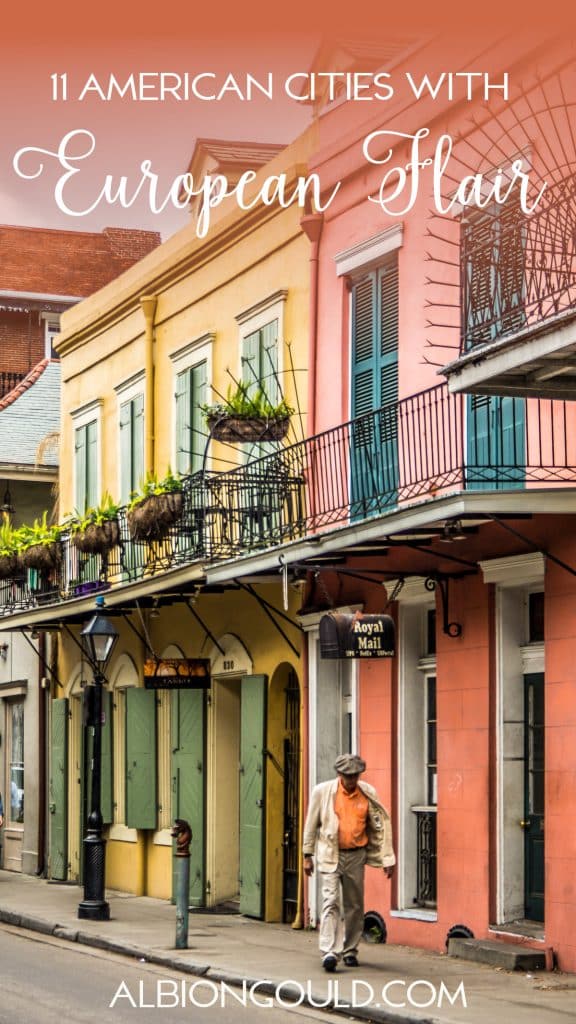 European Culture
What makes a city seem to have a European feel? There are a few things, including the overall architecture and design, the presence (or lack) of a grid system in the street layout, and the way that people interact with each other in public spaces. I'll just add that obviously these are generalizations–each European country, city, and neighborhood has its own personality and culture.
In European cities, it's not uncommon to see people sitting at outdoor cafes enjoying a glass of wine or a cup of coffee while they people watch. There's a sense of community and leisure that is often lacking in American cities.
There's also a certain charm to European cities that comes from their history. Many of the buildings are hundreds of years old, and have been well-maintained over the centuries. This is in contrast to American cities, which are quite new by comparison.
As you'll see, many of the most European-feeling cities in America lie on the East Coast.  The first American settlements were along the East Coast, most of whom came directly from Europe, so it makes sense that these cities would have a more European feel than those in other parts of the country.
While all of these cities now have generic American suburbs, those original European-inspired neighborhoods are still the heart and soul. Obviously none of these cities will be mistaken for anything in Europe, but you'll get tantalizing glimpses of their origins.
Charleston, South Carolina
With history that includes early European settlers, Charleston is one of the most European-feeling cities in America. The city's architecture is a mix of influences from many different countries, and its cobblestone streets are lined with quaint shops and restaurants. Check out this three day itinerary to help plan your visit.
When it comes to Charleston, SC, there are plenty of amazing places to stay and eat. There are several historic hotels in the city, each with their own unique style and charm. Check out the Vendue Inn and Zero George Street Hotel when you visit.
For dining, Charleston has something for everyone. There are high-end restaurants like FIG, as well as more casual spots like Butcher & Bee.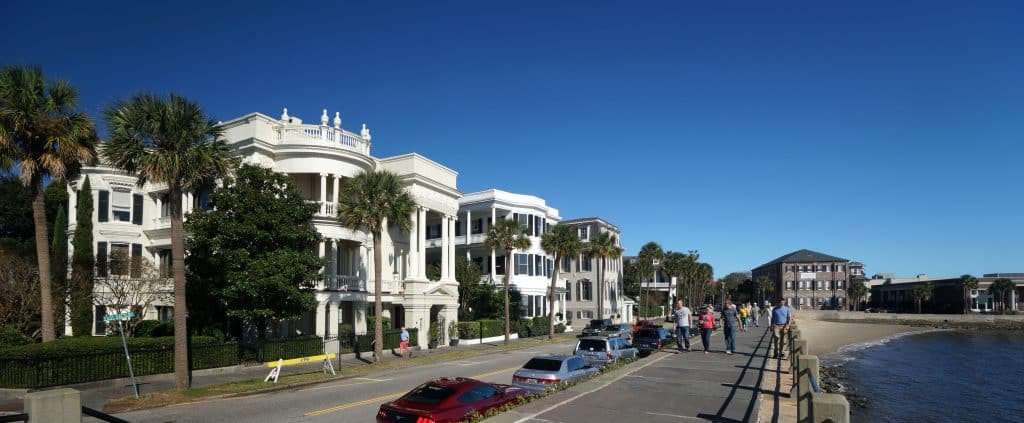 Savannah, Georgia
Like Charleston, Savannah was founded by early European settlers and has a rich history. The city is known for its Spanish moss-draped oak trees and stately historic homes.
If you're looking for a place to stay with a European flair, the Bohemian Hotel Savannah Riverfront is a great option.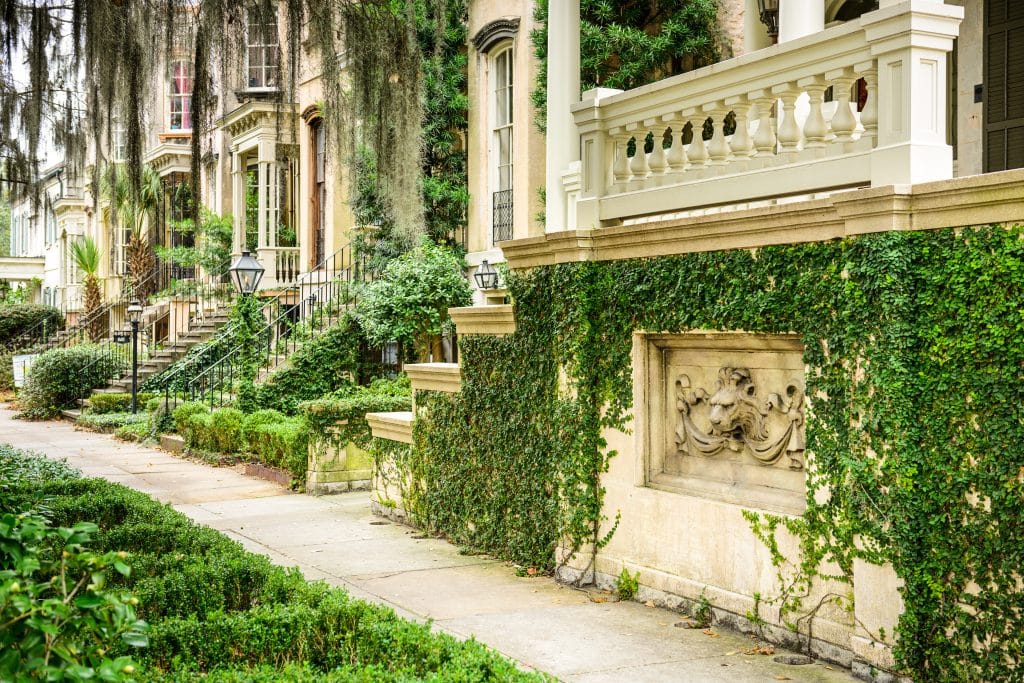 New Orleans, Louisiana
New Orleans has a distinctly French influence due to its early history as a French colony. The city is known for its Creole cuisine, Mardi Gras celebrations, and Antebellum architecture. Follow this link for itinerary ideas.
New Orleans is home to a unique culture that blends French and American traditions. While here, be sure to stay in the French Quarter, where you can enjoy the lively atmosphere and delicious food. Some of the best restaurants in New Orleans are located in the French Quarter, so be sure to check them out!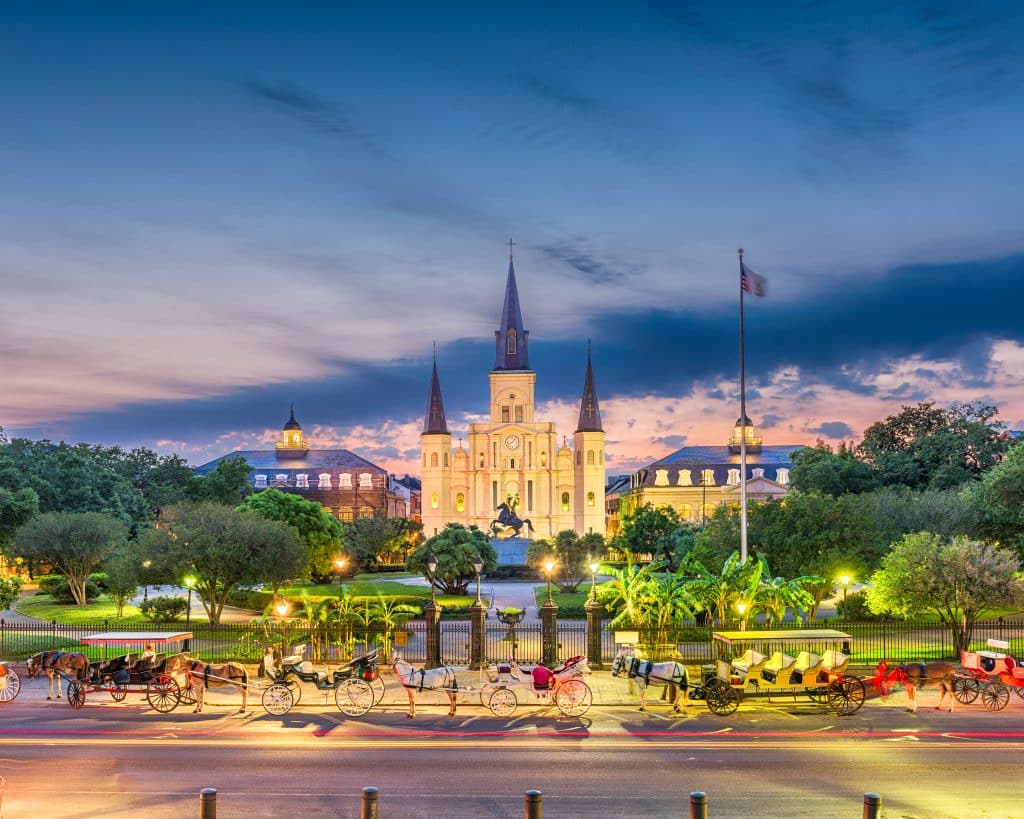 San Francisco, California
San Francisco was founded by the Spanish, and its architecture and culture reflect that influence. The city is also known for its hilly streets, cable cars, and Golden Gate Bridge.
The Hotel Vitale is a beautiful hotel on the Embarcadero that offers stunning views of the Bay Bridge and the Golden Gate Bridge. This luxurious hotel is located in one of San Francisco's most historic neighborhoods, and its location provides easy access to all of the city's attractions.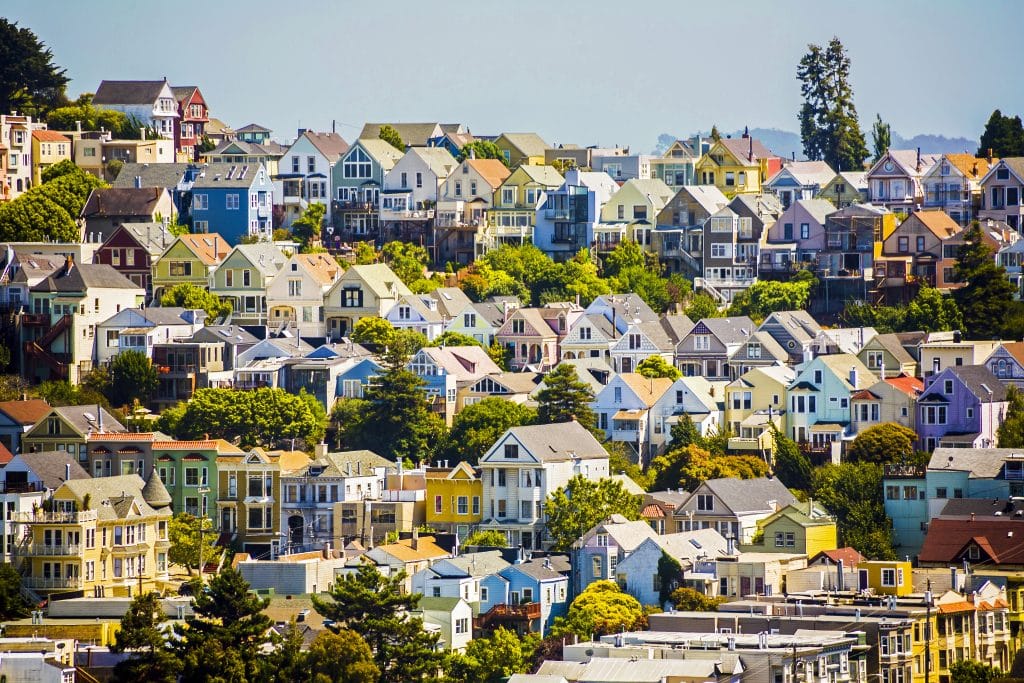 Boston, Massachusetts
Boston is one of the oldest cities in America, and its European roots are evident in its architecture and culture. The city is known for its colonial history, Harvard University, and Boston Common park.
If you're looking for a great place to eat in Boston, you should check out the Union Oyster House. This restaurant has been serving up seafood since 1826, and it offers some of the best seafood in the city.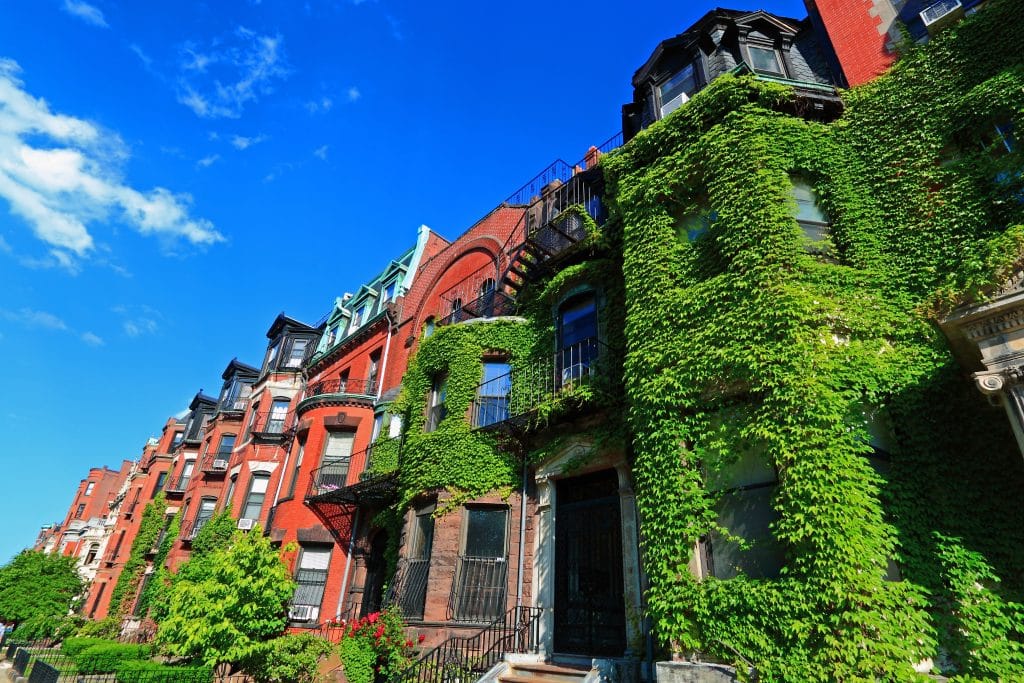 Philadelphia, Pennsylvania
Philadelphia was founded by the Quakers, a religious group with roots in England. The city is known for its Liberty Bell, Independence Hall, and traditional Italian food. Philadelphia is a city rich in history and European flair.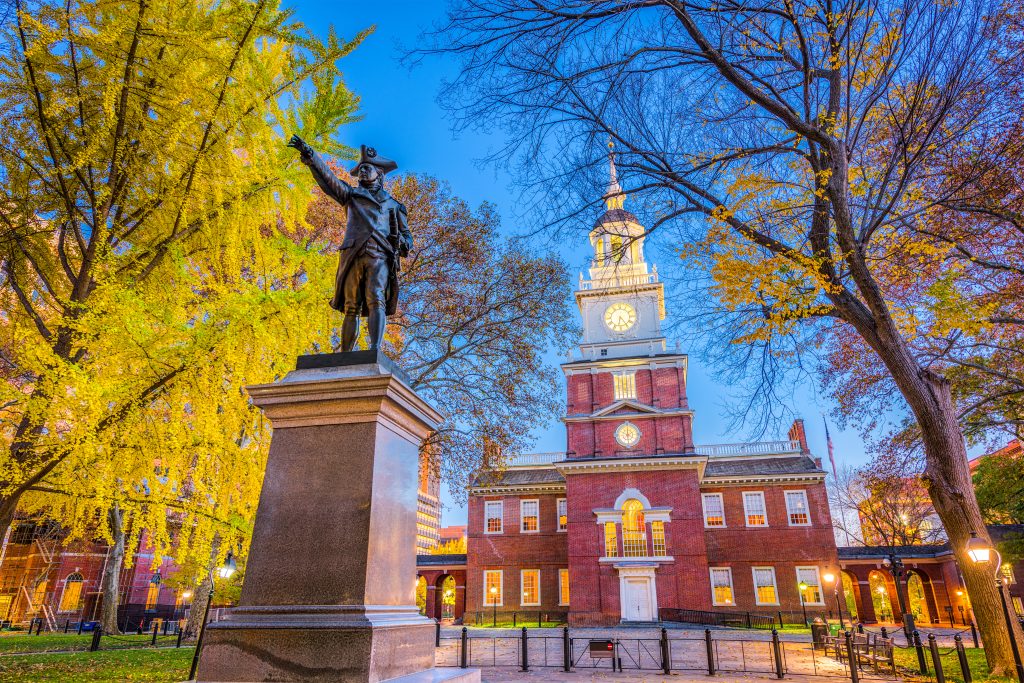 New York City, New York
New York City is known for its skyscrapers, Broadway shows, and Central Park. It's a melting pot of cultures, and you can find just about anything you're looking for in this bustling city.
For European-inspired dining, be sure to check out some of the amazing Italian restaurants in Little Italy or the German beer gardens in Alphabet City.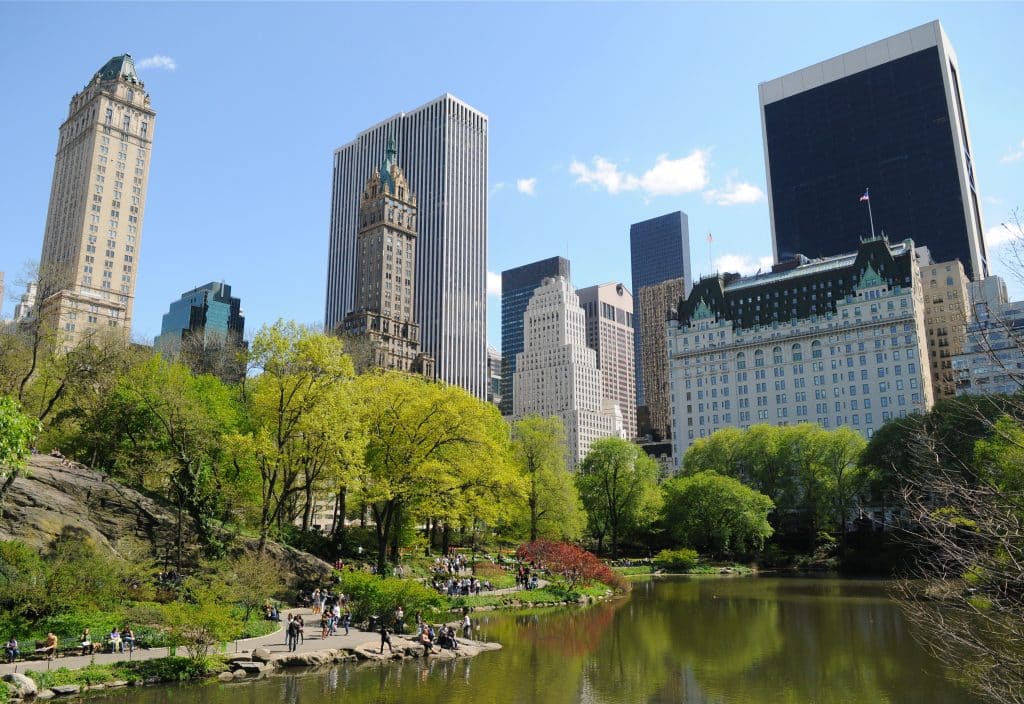 Baltimore, Maryland
Baltimore was founded by the English, and its colonial history is evident in its architecture and culture. The city is known for its Inner Harbor, Maryland crab cakes, and the National Aquarium.
The Inner Harbor has its share of high-end restaurants, but there are also plenty of affordable options. For seafood, head to the Fells Point or Canton neighborhoods.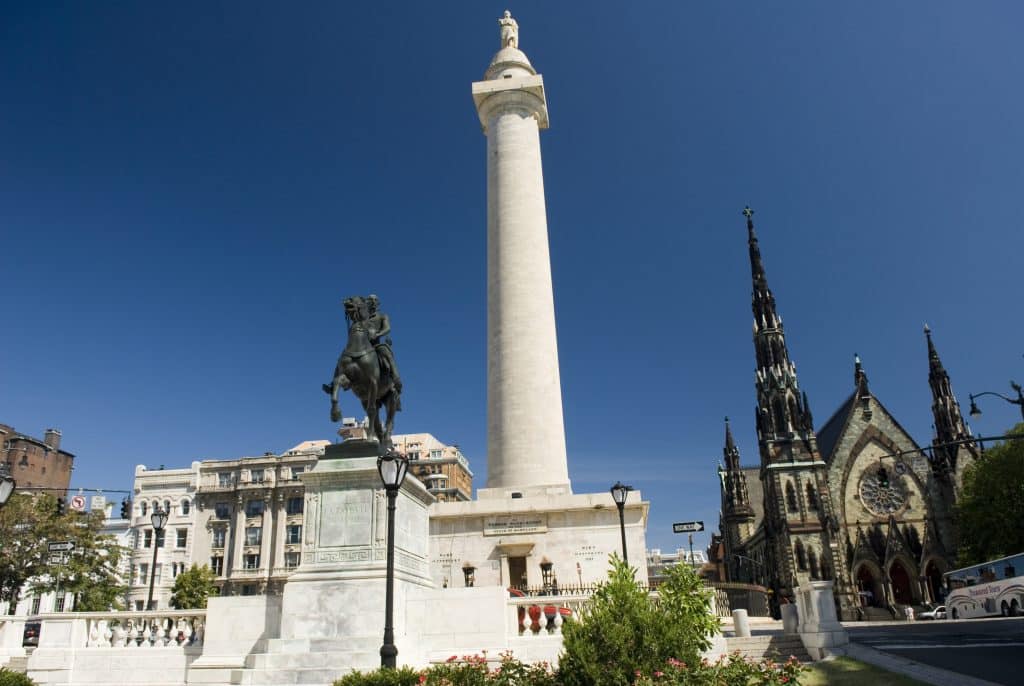 Washington, D.C.
Washington, D.C., was planned and built by French architect Pierre L'Enfant, and its layout reflects his influence. The city is known for its monuments, museums, and government buildings.
For dinner, consider heading to Café du Parc. This restaurant is located in the heart of Washington D.C.'s Embassy Row and serves classic French cuisine. The menu features dishes like escargot, steak frites, and crème brulee. Reservations are recommended.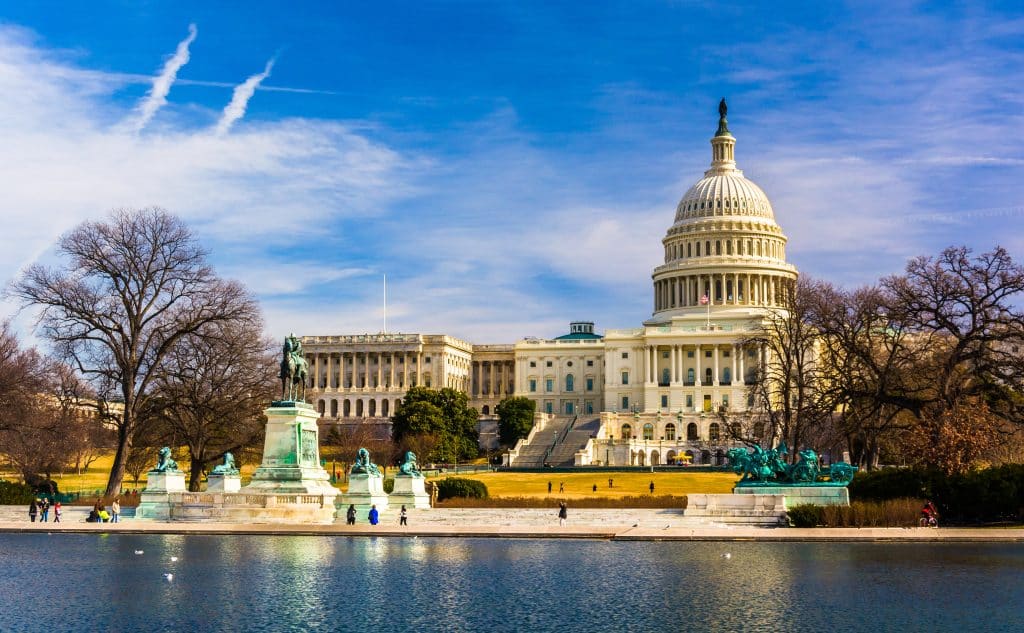 Annapolis, Maryland
Since early settlers began colonizing the United States, Annapolis has been referred to as  the "Athens of America." The city is known for its sailing culture, United States Naval Academy, and historic homes.
You can grab a bite to eat at the Maryland Inn, which is located in the heart of downtown Annapolis. The inn has been serving guests since 1772 and offers a variety of seafood and other dishes.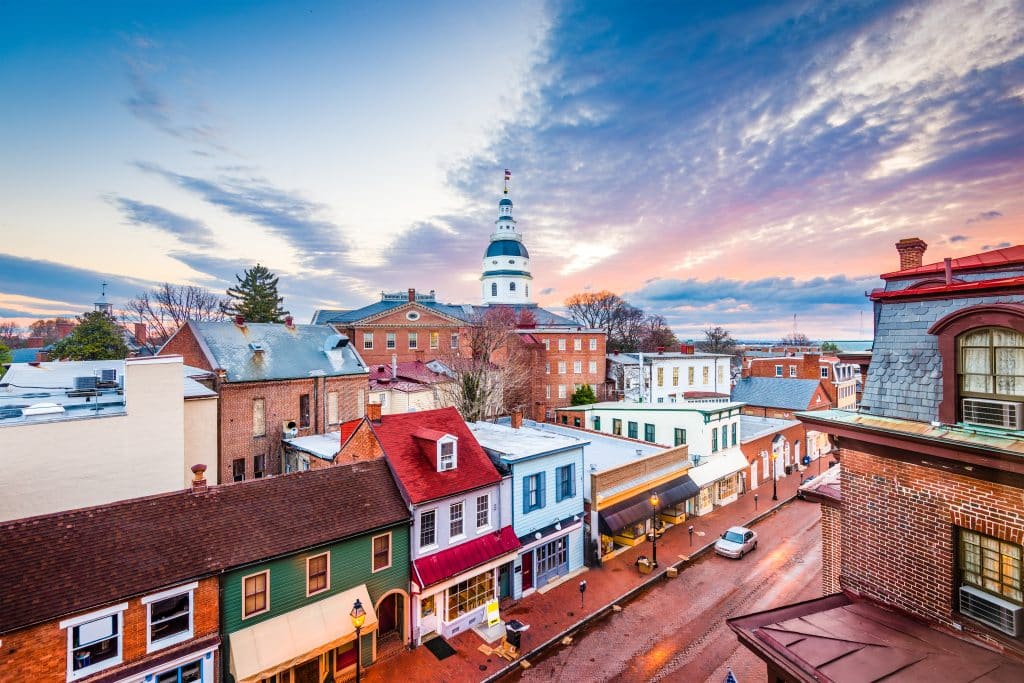 Newport, Rhode Island
Newport, Rhode Island is an oceanside  city with a rich colonial history. The city is known for its Cliff Walk, seafood, and authentic Italian food.
Pasta Beach is a great option for lunch or dinner. The restaurant is located right on the water, and it offers fresh, made-to-order pasta dishes. Newport is also home to a number of ice cream shops, so be sure to save room for dessert!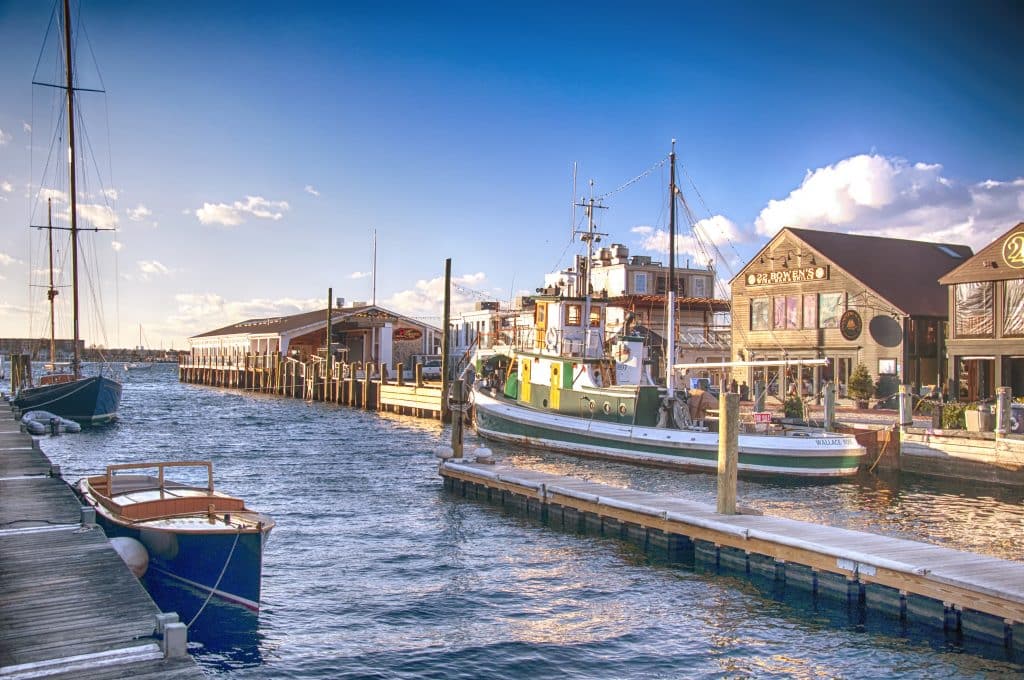 These are just a few of the many American cities with European flair. What are your favorite cities in America?